Survey Results - Trainee feedback on
Stephens Scown LLP
The lowdown - Trainees (in their own words) on Stephens Scown LLP
Why did you choose this firm over any others? 'Reputation', 'size', 'the people', 'the firm culture and work/life balance', 'quality of work with friendly ethos', 'longer seats', 'its values when approaching client care', 'the firm's employee engagement through its employee ownership structure', 'the unique training contract structure', 'it's recruitment cycle as an ongoing process', 'the niche areas of law which retain a local and regional impact across the south west', 'focus on the mining and minerals sector', 'the fact it is full service'
Best thing about the firm? 'Ambition of the firm balanced with encouragement for work/life balance', 'the people and the firm culture', 'employee ownership', 'they care about their staff', 'every individual in the firm has been encouraging, supportive and friendly', 'focus upon encouraging open communication throughout one's training – whether working online or in-person', 'social stuff', 'non-hierarchical', 'everyone is friendly and approachable regardless of seniority'
Worst thing about the firm? 'Disparity between the offices and secrecy of salaries', 'the rolling recruitment process can create difficulty in that trainees move seats at different times', 'IT', 'although it is perhaps inevitable after Covid, many people are returning to the office with very different approaches to their work and there does not seem to be a single identity across the firm', 'organisation/leadership differs between teams – could be better', 'salary', 'its diversity'
Best moment? 'The Christmas party', 'getting feedback for lengthy submissions', 'obtaining positive team and client feedback', 'a court hearing which went really well', 'being involved in high-value international matters', 'managing my own files and getting more responsibility generally as I improve', 'involvement in trials and attending court', 'the variety of work I've been involved with and getting to know different teams'
Worst moment? 'Feeling really deflated when a piece of my work was torn apart', 'dealing with IT issues in the first week', 'liaising with a representative for the other side who was unprofessional', 'supervisor being on holiday and deadlines looming', 'dealing with a difficult solicitor on the other side', 'bundling until 1 am', 'getting a WhatsApp video call after hours from a supervisor in a huff!'
The Legal 500 Future Lawyers verdict on Stephens Scown LLP
The UK's first large employee-owned law firm, 'people-centric' Stephens Scown has a stellar reputation in the south west. Trainees love the 'eclectic work, personalities and office architecture' at the Truro, St Austell and Exeter-based firm, as well as the eight-month seats which allow them unparalleled insight into each practice area. Stephens Scown also offers recruits the opportunity to work as a paralegal for three months before starting their training contract. Another benefit of training at Stephens Scown is that trainees 'do not generally have to work long hours, rarely past 6pm', although 'this can vary according to department'. The calibre of work is very high and colleagues are 'so welcoming and supportive, which makes the world of difference'. The disparity between offices frustrates some trainees, who think that 'the Truro office space could be modernised'. The difference in salaries according to location is also a bugbear. Whilst the firm's 'friendly ethos' is normally one of its selling points, the pandemic has inevitably had an effect on the ability to work together in the office. As a result, one trainee's worst moment was 'a period of six weeks early in the training contract where me and my supervisor had to work remotely'. On a more positive note, recruits embrace the opportunity to 'manage [their] own files and gain more responsibility'. It follows that one trainee's best moment was 'working on a celebrity's divorce and managing to settle it after two years'. For the opportunity to experience seats in more depth and work for an 'entrepreneurial firm' in Devon and Cornwall, consider Stephens Scown.
A day in the life of... Monica Duque, first-seat trainee, Stephens Scown LLP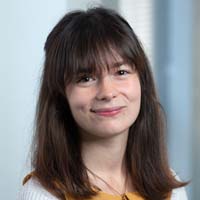 Departments to date: Commercial Dispute Resolution
University: University of Exeter University of Law
Degree: LLB, 2:1; LPC, Distinction
8.30am: I arrive at the office and with my cup of tea in hand, catch up with my emails which have come through overnight. I write down my to-do list for the day in order of priority and send this to my supervisor so that he is aware of how many new tasks I can take on for the day. I take the opportunity to catch up with some of my colleagues who are arriving in the office.
9.00am: The working day officially starts! The commercial dispute resolution team have a virtual meeting to catch up every morning and this sets the tone for the day. Today we have discussed business development strategies, and I share my recent experience of attending a rounders networking event with other young professionals in the industry. I also share my recent idea for an article to be published on the website in relation to social media disputes. We agree a set of actions for the week to come on what we can do to promote the team and the firm.
9.30am: I telephone back a potential new client for the team. They are calling in relation to a dispute with a former business partner who has refused to pay for work done by the partnership. They are looking for advice on leaving the partnership and realising their share of it. I take down their details, review a conflict search and forward them on to the more senior legal advisors in the team, who will come back to me on whether we have capacity to take the work on and to whom it needs to be referred to.
10.30am: I head down to Grow coffee shop for the weekly coffee and cake catch up with some of my colleagues from other departments. I order a hot chocolate and some 'unicorn cake' (which is really just a vanilla sponge with icing and sprinkles on top) and discuss the upcoming firm social events.
10.45am: Back at my desk, I complete some draft instructions to counsel which set out the background to the claim as well as a number of factual, legal and tactical questions we would like him to consider. The quality of the answer counsel will give is largely dependent on the quality of the instructions, so it is essential I spend time and consideration as to how to word the instructions.
1.00pm: Lunch time! I take this time to go out to the local Waterstones Café and catch up with some of the trainees in the firm, sharing tips on how to make the most of your training contract and just generally getting to know each other!
2.00pm: My supervisor and I sit down to discuss tactics on how to reply to a rather robust letter received from the other side. The options discussed at this meeting will be included in an email updating the client, along with some recommendations on what the next steps should be.
2.30pm: An associate in the team has arranged for all of us to attend a defamation-focused webinar which proves to be insightful for future incoming matters.
3.45pm: A partner in the team asks me to join a quick call with a client who has received notice of a claim against them for unlawful use of a trademark. The initial call is relatively brief; I take a note, plan and diarise the action points arising, including liaising with the IP and IT team for some further advice on what the client's options are.
4.50pm: I spend the last portion of the day undertaking tasks to round off the day. I update my training log, check that I have not missed any emails that came into my inbox during the day, assess what preparation is needed for tomorrow's meetings and deal with bits of admin that arose from today's work.
5.30pm: I head off to the local board game café to meet with some of the other trainees for a games night.
About the firm
The firm: From SMEs, owner-managed businesses and high-net-worth individuals in the South West, to national and international firms in its chosen sectors, Stephens Scown LLP helps clients solve problems and seize opportunities.
With offices in Cornwall, Devon and London, the firm prides itself on always putting the client first, and has evolved from a traditional law practice to become the UK's first large employee-owned law firm. It has been included in the prestigious Top 100 UK Best Companies list to work for the seventh consecutive year, ranking 8th in Top Law Firms and 28th in the Top 50 Best Companies in the South West.
Stephens Scown considers itself a trusted advisor to all its clients, and looks to give back to its people, its clients, community and the environment. In an exciting new development, it is currently being considered for a B Corps accreditation, a fantastic achievement for the firm, and a recognition of its ethos, culture and values.
The clients: Imerys Minerals Ltd; Live West; St Austell Brewery; CORSERV; Age UK Ltd; Hastoe Housing Association; Applegreen plc/Welcome Break; Holland & Barrett Retail Limited; Thatchers Cider Company Limited.
Managing partner: Richard Baker
Other offices: Truro, St Austell
Who we are: A regional law firm with a difference. Our employee-owned business model is reflected in our firm culture, with every employee working together to ensure the needs and interests of our clients come first, while giving the very best professional legal advice.
What we do: Every day, we carry out high-profile and challenging work for clients ranging from FTSE 250 companies to dynamic local businesses and individuals.
What we're looking for: We're always on the lookout for people who can demonstrate the drive, enthusiasm and ambition to be our future lawyers and partners. We encourage applications from law and non-law graduates with strong commercial and business awareness, and strong personal and communication skills. Creativity and a sense of fun will also go a long way to a successful career with us.
What you'll do: At Stephens Scown, you can expect extensive client exposure and important responsibilities to come your way. You'll also be part of our professionals group, in which you'll share ideas, learn new skills, and build strong networks with the local business community.
Perks: We have a fantastic benefits package, including the following: annual profit share payment as part of our employee ownership scheme; 25 days' annual leave per year, plus the option to buy additional annual leave; an additional day off for your birthday; BUPA private medical insurance; life assurance from day one of employment; pension; cycle scheme; three days' volunteer leave per year; a range of clubs and activities to get involved with such as our choir, yoga and Pilates sessions and Giving Back scheme.
Sponsorship: Stephens Scown will fully fund the cost of the LPC for all successful applicants who choose to study at the University of Law in Exeter or Bristol.
Diversity and inclusion
Our equality and diversity policy is central to everything we do. It underpins all our other policies, practices and procedures. We're continuously committed to eliminating discrimination in all its forms, and to promoting equality and diversity.
Our aim is to create a culture of inclusivity and tolerance, and to celebrate and embrace our differences, and the contributions we all make to Stephens Scown and the wider world. That means treating everyone equally – and with the same courtesy, dignity and respect. It also means we don't tolerate rude, discourteous or disrespectful behaviour.
All our people receive equality and diversity training when they join the firm, and at regular intervals during their employment with us. This helps to ensure we don't discriminate in the services we offer, or in the way we run our business.