Survey Results - Trainee feedback on
Michelmores LLP
The lowdown - Trainees (in their own words) on Michelmores LLP
Why did you choose this firm over any others? 'Work/life balance and friendliness of employees', 'location, and specialism', 'the culture. The firm values its trainees highly and recruits for its future workforce', 'the work/life balance is great'
What is the best thing about the firm? 'Depending on the team, the responsibility delegated to juniors', 'the ability to move between offices', 'friendly atmosphere', 'the firm wants to help you get where you want to be, making seats and jobs fit you and what you want', 'the people', 'everyone is extremely friendly and approachable'
What is the worst thing about the firm? 'Approach to remuneration (aim to pay market average, as opposed to competitive)', 'the focus on Exeter as a headquarters', 'they are well aware of the fact that flexibility is key to retaining and attracting talent. Location choice, especially in Bristol, has improved massively'
Best moment? 'Getting a great result for the client at my first mediation', 'winning an injunction hearing I drafted witness statements for – I felt like I had really made a difference', 'playing a corporate golf event at Celtic Manor as a last-minute step in'
Worst moment? 'Having to travel two and a half hours to attend a 10-minute hearing in person, as the court refused to hold it virtually', 'not having enough chargeable work', 'my tax, trusts and succession seat', 'pandemic -working from home', 'I can't think of any!'
The Legal 500 Future Lawyers verdict on Michelmores LLP
Michelmores was singled out by trainees who wanted to do 'international work at a regional firm'. Complimented for its 'friendly nature' and 'good work/life balance' by multiple recruits, it is clear why the southwest firm attracts applicants. 'The firm values its trainees highly and recruits for its future workforce', an approach which has resulted in Michelmores being awarded a Future Lawyers Winner for confidence of being kept on. Recruits have experienced 'variable training across departments, with some better than others', but generally there are 'no horror stories and the firm genuinely appreciates us'. Trainees are 'given lots of responsibility' and this applies as much to 'interacting with clients' as it does to 'organising events such as mental health challenges, sports tournaments and other socials'. In terms of highlights, one trainee delighted in receiving 'excellent client feedback on the work I had personally done.' For another, a seat in the agriculture department was the best moment of their training so far. Although there is a good work/life balance at Michelmores, 'there are fewer benefits and financial remuneration, particularly in the Bristol and London offices'. Another gripe is that 'there is a particular focus on the Exeter headquarters and not enough Bristol/London growth'. That being said, 'following the pandemic, the firm has been extremely flexible and well aware of the fact that flexibility is key to retaining and attracting talent'. For a firm where 'everyone is extremely friendly and approachable' and where the work/life balance is great, consider Michelmores.
A day in the life of... Charlie Parker, first-year trainee, Michelmores LLP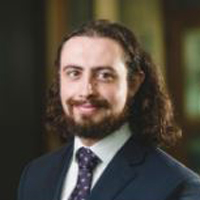 Departments to date: Banking; Restructuring and insolvency; Corporate (current)
University: University of Leicester
Degree: Law LLB; LPC
I am currently working in a corporate seat; this seat has demonstrated how well the firm works across offices and teams and how much Michelmores encourages cross-office collaboration.
7.30am: After waking up and getting ready for work, I check my emails before heading into the office.
8.15am: I arrive and stop off at the coffee machine for my morning fortification, before heading to my pre-booked desk and getting my laptop set up for the day. Our hot desking setup means I am often surrounded by colleagues across various different departments, which has been great for building up my network within the firm.
8.20am: I'm in earlier than usual this morning to prepare for the monthly corporate knowledge session, in which I, and another corporate trainee, will be delivering a presentation to the department via Microsoft Teams at 9.00am.
9.00am: Corporate knowledge session. The first half of the session is delivered by a guest speaker, and today's subject is changes to the Trust Registration Service. If you are curious, see James Frampton's recent article on the changes.
9.30am: The second half is delivered by the two trainees. I spend most of my speaking time discussing the criminal offences brought in under the Economic Crime (Transparency and Enforcement) Act 2022.
10.00am: After the knowledge session, I review my emails and see a DocuSign envelope (our electronic signature platform) which I sent out yesterday has now been signed by all parties on Project Radio (a corporate demerger to be effected by way of a share capital reduction). I save the documents to the matter and share them via email with the client's tax advisers.
10.30am: A partner wants to chat about progress on Project Cinnamon (in which we represent an impact investment fund), so we jump into one of the free meeting rooms and have a catch up. I bring my laptop and take a note of the next steps which we need to take.
11.00am: After coming out of the catch up, I see cakes are being set out on the table. It's for our annual 'Chat for Charlie Waller' (not Parker… ) initiative – an event during which we are encouraged to take a quick coffee break and chat with our colleagues to raise awareness of mental health issues. I avoid the temptation of sugary delights, but set a reminder in my Outlook calendar to donate on the event's JustGiving page, with proceeds going to the Charlie Waller Trust.
11.05am: Another partner has sent me a documents list on Project Portugal (a split-exchange and completion share acquisition). I am asked to identify the outstanding points which need to be resolved prior to completion next week. Once done, I draft a (fairly long) email to the other side's lawyers.
12.15pm: Lunch – I pop outside for a Mexican burrito from my favourite lunch spot (if you know, you know). On my way back to work, I navigate through crowds of people who have amassed near our building. Fortunately, they are not looking to get into our office, and instead I realise they are actually queueing to get down onto the new Elizabeth Line. The surface entrance/exit at Liverpool Street is just outside our door – very convenient for colleagues who commute!
1.15pm: I return to find an Exeter-based associate who has just arrived and is getting settled at one of the desks near me. We chat and I offer to show him around the London office (as this is his first time visiting). My impromptu tour finishes up at the building's impressive café, after taking in the various breakout areas, collaborative zones and quiet spaces that Michelmores lawyers can freely use throughout the day.
1.30pm: I check my emails and see there are actionable tasks on Project Pencil (a corporate restructuring). Our client is happy with the paperwork I prepared yesterday (consisting of board minutes, stock transfer forms and share certificates) and the matter partner has asked me to get them sent out for signatures on DocuSign.
2.00pm: A calendar reminder prompts me to send out a chaser email on Project Green (another impact investment matter). Although the contracts have all been finalised and agreed upon, I draft a pleasant but firm email to remind certain parties that the contracts will not be executed until we receive their wet-ink signatures in the post (it is pleasantly surprising that not everything is done digitally!).
2.15pm: With Project Portugal set for completion next week, a senior associate has asked me to check the amount of funds we need to receive from our client (who is the purchaser). I review the terms of the share purchase agreement and, after getting my head around the mechanics of the payment structure (which includes initial consideration, deferred consideration and performance-based consideration), I provide her with the correct figure.
2.45pm: I spend the rest of the afternoon preparing the first drafts of a suite of documents on Project Radio. The documents include a principal demerger agreement and the various board resolutions, shareholder resolutions and ancillary documents which go along with it.
6.00pm: I email the supervising associate, asking him to review the documents which I have drafted and flag some particularly technical points that I would like to discuss with him tomorrow.
6.20pm: I leave the office with my work for the day done.
6.30pm: On my way home, I pick up a couple of peanut butter milkshakes from the Brick Lane Coffee Shop. My flatmate (another Michelmores trainee who has been working from home today) and I have become regular patrons of this hidden gem!
While the tasks mentioned in this blog accurately describe the work undertaken, the project names are fictitious in order to protect client confidentiality.
About the firm
The firm: A leading full-service UK law firm that has grown organically since beginning in 1887. Our people thrive on delivering high-quality, complex work for our private and business clients. We have offices in Exeter, Bristol and London and have both national and international clients.
The clients: The Forestry Commission; Freshways Dairy; Soros Economic Development Fund; The Mayor's Office For Policing And Crime; Exeter Rugby Group plc (Exeter Chiefs); Haynes Publishing Group plc; DMGT plc/Landmark Information Group; Lendlease; CG Fry & Son; Cancer Research UK; Mindful Chef; Sea Salt, Natwest; plus many more national and international clients.
The deals: Advising a ground-breaking partnership between WWF and Tesco as part of a consortium headed by agricultural consultants ADAS, a cross-sector team of Michelmores' lawyers assisted in developing a roadmap to accelerate the use of insect protein in UK animal feeds; advising recipe box specialist Mindful Chef on its successful crowdfunding on the Seedrs and Crowdcube platforms, a subsequent investment by Piper Private Equity, and recently, on its sale of a majority stake to Nestlé; appointed to provide niche rural business and public law expertise to the Forestry Commission across the firm's agriculture, employment and commercial teams; advising long-standing client Haynes on three strategic acquisitions, as well as on the sale of Haynes Publishing Group plc to French buyer Infopro Digital; advising Freshways Dairy, the largest independent family-run dairy product supplier in the UK, on its merger with Medina Dairy to establish a c£400m turnover sustainable and progressive dairy business which will promote the best interests of its combined staff, customers and the British dairy farmers that supply them.
Senior partner: Richard Cobb
Managing partner: Tim Richards
Other offices: Bristol, London, Sidmouth and Cheltenham
Who we are: We are an ambitious and growing firm, with our people being central to driving us forward. Therefore, we focus on recruiting to retain, as demonstrated by our recent 100% retention rate of our NQs.
We encourage our trainees to bring their individuality, challenge how we do things and bring in their diversity of thought to help us succeed and grow as a firm. Trainees are given a high degree of responsibility from the beginning, are supported by senior partners and other trainees, receive training and development, and are encouraged to flourish and grow a career with us at Michelmores. Our trainees are well rounded, and we believe that makes for the best solicitors.
What we do: We offer specialist legal advice to businesses and private clients over a broad range of work, so as a trainee you will be able to experience a variety of types of client and sectors across your two years. We are a full-service law firm, with over 15 teams and offer clients a full-service experience. We go above and beyond for our clients and strive to build long-lasting relationships with both our national and international clients.
What we're looking for: We are looking for individuality; we want people to join our organisation and make a difference. Our trainees are central to challenging our thinking, bringing in diversity of thought and driving Michelmores forwards.
We want people who are ambitious and want to build a long-lasting career with us.
Alongside this, we want people who work well in a team, are collaborative, have a strong ability to problem solve, think independently, and offer an outstanding client service. We want people who are keen to be part of our cross-office and collaborative culture from day one.
What you'll do: We run a structured training and development programme, which aims to equip trainees with the key skills needed to be a successful solicitor, both technically and personally.
You'll spend six months in four different teams, working closely with a designated supervisor and receiving high levels of responsibility and client contact from an early stage. Every day will be different, and no trainee journey is the same.
You will also have the opportunity to support Michelmores on our initiatives outside of the day-to-day role including supporting on our MainStream programme, getting involved in diversity and inclusion initiatives and other firmwide projects. We encourage our trainees to take up every opportunity they can and get the most from their time with us.
Perks: 32 days' holiday (including bank holidays) with an additional day off for your birthday and a day off to volunteer each year; group Personal pension, private medical insurance, cycle to work scheme and a range of social events and special interest groups including our book club and choir.
We encourage our colleagues to have an active lifestyle, so we offer gym schemes, yoga and relaxation classes, running club, as well as a Cycle to Work scheme. We proactively support mental wellbeing and promote a culture of openness about mental health. This year, all Michelmores colleagues were given an additional day off to focus on our individual wellbeing.
You will have access to a range of resources and activities across the year, including subscription to Headspace, guest speakers and wellbeing apps. Should you or your loved ones need extra support, you will have access to qualified counsellors and behavioural therapists.
For those trainees who choose to do a secondment to our London office, we cover the cost of accommodation and travel to support you with the higher cost of living.
Sponsorship: We fully fund the LPC and SQE with the University of Law and offer a £5,000 bursary. We also reimburse students who have already completed the LPC/SQE prior to being offered a training contract by us.
Diversity and inclusivity