Survey Results - Trainee feedback on
Macfarlanes LLP
The lowdown - Trainees (in their own words) on Macfarlanes LLP
Why did you choose this firm over any others? 'The collegiate and friendly culture', 'great work/life balance for the prestige of work you are afforded', 'the opportunity to do private client and corporate work during the training contract', 'reputation, financial remuneration, culture (learnt via vacation scheme)', 'really enjoyed the vacation scheme', 'diversity of top-quality work', 'a great reputation for top-tier work', 'strong private client practice', 'the inclusive culture and community feel' 
What is the best thing about the firm?  'The people you work with', 'there is a culture of inclusivity and it is supportive', 'my supervisors', 'levels of responsibility given to trainees', 'size – you have more and better-quality contact with your colleagues than you might in larger firms', 'the existence of strong private client and corporate practice areas, and the people', 'quality of work', 'the fact senior lawyers are approachable', 'fantastic culture' 
What is the worst thing about the firm? 'The lack of diversity', 'the free dinner in the office is often inedible', 'work/life balance', 'the food', 'the limited number of minority partners and senior associates', 'food choices at dinner!', 'inclusiveness', 'lack of secondment opportunities', 'it is struggling to compete on the corporate front in the M&A rush', 'possibly work/life balance, but that is due to the legal industry rather than the firm itself' 
What has been the best moment of your training to date? 'Getting a personal thank you from a senior partner for the work I did on a deal', 'completing a deal after working 26 hours in a row', 'working on a successful mediation and getting great feedback from the client and internally', 'being allowed to lead a client call', 'signing a big deal in my first month' 
What has been the worst moment of your training to date? 'Working with a supervisor who did not provide support or assist with my development', 'working 26 hours in a row', 'getting to grips with tricky IT systems', 'two months of consistent midnight finishes', 'feeling overwhelmed', 'working with some difficult characters', 'working the occasional weekend', 'stressful deadlines', 'some of the harsher deadlines and overwhelming amounts of work', 'late nights' 
The Legal 500 Future Lawyers verdict on Macfarlanes LLP
A 'strong private client practice and the ability to do corporate work alongside this' gives Macfarlanes its edge. A 'reputation for excellence' drew applicants to the City firm, as did the 'smaller trainee intake, good workplace culture and social life, and the high quality of work and clients'. For some respondents, their time on the vacation scheme sold Macfarlanes to them, whilst others had already worked at the firm before starting their training contract. Macfarlanes is 'inclusive and supportive' there is a 'collegiate culture', which 'really does exist!' and the firm is 'small enough to be friendly, yet large enough to offer interesting work'. Trainees consider the training to be 'superb, both in terms of formal and informal training', and are grateful that Macfarlanes delivers 'genuine investment in trainees and its staff, with the aim of progressing the individual as much as the firm'. Something which frustrates recruits – particularly when working in the corporate and M&A departments – is that is that 'the hours are very similar to those of top-tier US firms but without the same level of remuneration or perks'. It goes without saying that long hours negatively impact work/life balance, but another annoyance for trainees working late nights is that 'dinner options in the canteen are limited' and that the firm will not reimburse them if they decide to order a takeaway instead! For 'excellent training' in a firm which offers a wide variety of practice areas and is full of 'approachable, talkative supervisors', research Macfarlanes.
A day in the life of... Valentina Blazicek, Trainee Solicitor, Macfarlanes LLP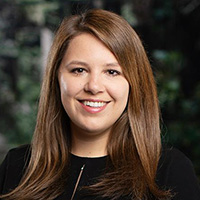 Departments to date: Tax and reward, Private client
University: King's College London
Degree: Business Management
8.30am: I arrive at the office and on the way to my desk, I get a coffee from The Department of Coffee and Social Affairs (the firm's café), often bumping into fellow trainees or colleagues from other teams I've worked with and stopping for a quick chat.
8.40am: I check my emails to see whether there's anything urgent I should be dealing with straight away before answering a few internal emails about different matters I'm working on.
9.00am: One of the matters I'm currently working on involves an asset manager who is looking to set up a new fund. We have been asked to prepare the tax structure paper for this fundraising, which is a note to the client that sits alongside advice given by our private funds team and sets out the tax treatment of the proposed arrangement. Many of the matters we work on have an international element and so we often work with multiple parties operating out of different countries. On this matter, we are working with U.S. counsel who is providing tax advice on the arrangement from a U.S. perspective. Given the different time zones, we often receive comments overnight. Trainees are given a large amount of responsibility early on and, as such, I'm responsible for the initial review of the comments and, based on these, I update the structure paper. I make sure to note down any points to raise with the associate on the matter, scheduling a call with him in the afternoon to discuss, and set out any follow-up queries I think we should send to U.S. counsel for clarification.
10.00am: I get a call from a senior associate in the team asking me to help on a corporate matter. Our client is acquiring some shares in a company, and I'm tasked with preparing the stamp duty application, which involves calculating the tax liability for the transfer of shares and preparing the relevant documents to be submitted to HMRC. I email the corporate team for details of the transaction and request the documents on this matter, so I have what I need.
10.30am: Macfarlanes has a broad corporate tax practice and tax is a very technical area so there is a lot of training, especially for trainees when we first join the practice area but also frequently for the group as a whole. Each trainee in the tax team is given the opportunity to improve their public speaking skills by helping to prepare one of the team training sessions during their seat and presenting to the wider group. It's my turn this week and I have prepared the PowerPoint slides and my notes. I'm presenting with two associates and we have planned some time to run-through the presentation to make any final adjustments.
11.30am: One of the associates in the team asks whether I have time today to help her with some research on a real estate tax matter. She briefs me on the matter and asks me to find any relevant case law. I do some initial research and spend an hour reading through various cases before we discuss my findings.
1.00pm: I go to The Kitchen (the firm's canteen) to grab lunch with colleagues who are in the office today. The firm has an agile working policy, under which trainees are permitted to work from home one day a week. That means there is always a different group of people in the office to chat to on my lunch break.
2.00pm: My supervisor checks in regularly to discuss the matters I'm working on, which gives me an opportunity to ask any questions or raise any concerns. After a general catch-up, he asks me to help him with a new corporate matter. One of our international clients is proposing a merger of some of the group's U.S. companies and they have asked us to advise on the UK tax implications for their UK shareholders. I take a look at the merger agreement to understand the legal steps that are proposed under U.S. law and read through the relevant provisions in UK legislation. I share an office with my supervisor so when I'm done reviewing the agreement and legislation we discuss my findings and schedule a call with the client for later this week.
3.30pm: Trainees receive a lot of support from the firm and I have a catch-up with one of the associates in the tax team who is my "buddy". We plan a coffee every few weeks to have a general chat about how things are going. We usually use our catch-ups as an opportunity to get some fresh air so we get our coffee to go and take a walk around Lincoln's Inn Fields near the office.
4.00pm: I've now received the documents for the share acquisition I requested from our corporate team earlier today. I review the documents and calculate the stamp duty payable on the stock transfer form. The stamp duty application has to be submitted to HMRC within 30 days of the transfer, so I check what day the deadline falls on and add a reminder in my diary. I then arrange payment of the stamp duty and draft the cover letter to HMRC, which I send to the senior associate in the team to review.
5.00pm: I jump on a call with the associate working with me on the fund structure paper to discuss my questions regarding U.S. counsel's advice. I then finalise my changes to the structure paper and send an email to U.S. counsel with our outstanding queries.
5.45pm: In the meantime, I receive an email with some comments from the associate on my draft stamp duty cover letter to HMRC, which I incorporate into the main document. Now I'm just waiting to receive payment confirmation before being able to submit the stamp duty application to HMRC.
6.00pm: Before I head off, I pick up any further emails that have come through and make a list of my tasks for tomorrow. I then make sure to submit my recorded time for the day.
6.30pm: With work returning to normal following the pandemic, the team organises regular social events. Today, one of the partners has organised an informal event with pizza and a Lego robot challenge. After this has finished and I have caught up with everyone, I head home for the day.
About the firm
The firm: Macfarlanes is a unique firm: an unrivalled blend of expertise, size and culture means it has the flexibility to meet clients' most challenging demands and adapt to the changing world around us.
Its aims are simple. Macfarlanes wants to form long-lasting relationships with clients and be entrusted with their most difficult and complex problems in the areas where it practises. It also wants to find, recruit and train individuals from all backgrounds, who it hopes will one day shape and lead the firm. In order to achieve these aims, it operates differently to others.
The clients: Derwent London, Improbable, Omnicom Group, Superdry, Virgin.
The deals: Advised Legal & General on securing a £265m debt facility for its build-to-rent fund; advised Burton's Biscuits management on its sale to a Ferrero-related company; advised Ocado Group on its partnership with Oxbotica; advised the restructuring team of Deloitte on its sale to Teneo; advised Waterland Private Equity Investments on its acquisition of Priory Group.
Senior partner: Sebastian Prichard Jones
Managing partner: Luke Powell
Other offices: Brussels
Who we are: We are a distinctive London-based law firm with a unique combination of services built and shaped around the needs of our clients. Our unrivalled blend of expertise, agility and culture means we have the flexibility to meet their most challenging demands and adapt to the changing world around us. While many of our practice areas can be found at other firms, the mix cannot.
As a trainee you could be working on major corporate transactions or commercial litigation, and then working for private clients on their most sensitive affairs.
We recruit people to build careers for the long term. We know each other personally which means we work together with more cohesion, and less formality. Our culture is thoughtful, challenging and supportive, and we are a place where everyone, at whatever level, can thrive.
What we do: Commercial, brands, IP and IT; competition/antitrust; construction; corporate and M&A; derivatives and trading; employment; finance; financial services and products; lawtech; litigation and dispute resolution; private client; private funds; real estate; reward; tax.
What we're looking for in a trainee: We look for a rare combination of character, drive and intellectual curiosity, along with strong interpersonal skills, an ambitious and commercial approach, motivation and resilience.
What you'll do: Across your four seats you will receive a combination of hands-on experience with real responsibility and challenge, with a first-class education programme and the support you would expect from a leading firm.
Perks: Flexible benefits package including life assurance, pension scheme and private healthcare, in addition to a discretionary performance-related bonus scheme, subsidised restaurant, season ticket loan and gym membership.
Sponsorship: Full sponsorship for PGDL and SQE preparation course fees at BPP University for successful training programme offer holders. A £13,000 maintenance grant is also provided.
Diversity and inclusion