Survey Results - Trainee feedback on
Irwin Mitchell LLP
The lowdown - Trainees (in their own words) on Irwin Mitchell LLP
Why did you choose this firm over any others? 'Charity/disability/inclusivity focus', 'reputation for medical negligence and personal injury', 'size of firm and quality of work, work/life balance', 'national firm in the north', 'because I wanted to focus on personal legal services', 'the values align with my own, the vac scheme was great and the people are so approachable and friendly', 'I was already a paralegal working at the firm', 'it is a well-known and highly-rated full-service law firm' 
Best thing about the firm? 'The clients and flexible working', 'down-to-earth and friendly culture, no hierarchy, wide range of diversity and inclusion networks', 'partners are very approachable and everyone is extremely supportive of training, taking the time to sit down with you and explain things properly', 'work/life balance', 'its specialisms (personal areas of law) and a genuinely caring culture', 'the variety of practice areas', 'the culture of caring about our wellbeing and work/life balance' 
Worst thing about the firm? 'Chargeable time targets and policies on recording time', 'IT systems are in need of an upgrade', 'very limited budget for social activities', 'lack of transparency in relation to salary progression post-qualification', 'the compensation', 'its strict approach to Covid restrictions even though the government has now removed these', 'the time target-based objectives are short sighted and can negatively affect work/life balance' 
What has been the best moment of your training to date? 'Attending a mediation with my supervisor', 'securing a proprietary freezing injunction', 'positive feedback about work being beyond expectations', 'assisting the partner one-on-one with some really interesting cases and being given a great amount of responsibility with running the case', 'getting to speak to new clients and feeling responsible for the onboarding process', 'working with vulnerable clients and improving their day-to-day life' 
What has been the worst moment of your training to date? 'Being asked to do the same work I did as a paralegal for three years', 'poor supervision in my first seat', 'the very start of my training contract when I couldn't go into the office and had to work virtually whilst not knowing anyone at the firm', 'slightly harsh comments made by supervisors', 'getting to grips with the frustrating case management system and clunky tech', 'workload pressure', 'working remotely' 
The Legal 500 Future Lawyers verdict on Irwin Mitchell LLP
'Very well-known firm' Irwin Mitchell boasts a 'range of practice areas – all things from business to personal'. The award-winning medical negligence and personal injury teams continue to attract trainees, as do the good work/life balance and the ability to train in various locations across the UK.  At Irwin Mitchell, there are 'good opportunities to work directly with partners and to be supervised by them, instead of by senior associates'. There is also a 'real emphasis on learning by doing', thanks to training which is 'much more hands-on and client-facing'. Respondents praised the 'flexible working policy', although some recruits would like to see 'more of an opportunity to go into the office and engage with colleagues', as they feel that this would 'really benefit trainees'. The 'lack of transparency in relation to salary progression post qualification' frustrated respondents, and it is suggested that in some departments the associate remuneration is 'not competitive enough to encourage people to stay'. On the plus side, trainees love the 'emphasis on your well-being, the lack of hierarchy and the approachability of all colleagues, regardless of seniority'. Best moments include 'completing my first hearing on my own', 'running my own signing and completion' and 'being recognised for the work I have done by clients directly'. Low points for trainees were 'not feeling part of the team (Covid's fault)' and 'working from home 24/7; this can feed into a trainee's anxiety –  it is hard to understand people over emails/Microsoft Teams and messages can sometimes be misconstrued'. 'Spending nine hours bundling documents' was no highlight either, although it was acknowledged that this is a 'trainee rite of passage of sorts'! For a 'wide range of personal legal services' in a full-service firm with a 'community feel' and a 'genuinely caring culture', research Irwin Mitchell. 
A day in the life of... Kieran Shields, trainee solicitor, Irwin Mitchell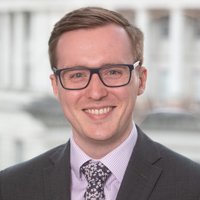 Departments to date: Construction, Commercial
University: University of Liverpool
Degree: Law, 2(1)
8.30am: I try to get into the office while it is still quiet to ease in to the day. This allows me to catch up with the smaller group of people who arrive at the office early and our reception team before setting up my desk.
8.40am: We utilise a hot desking system at Irwin Mitchell with a clear desk policy, so I double check my desk booked for today and retrieve my equipment from my locker.
8.45am: I check my emails for anything that has come through overnight. Our clients regularly work in industries with flexible working arrangements, and Irwin Mitchell colleagues often take advantage of our Flexible by Choice policy, so emails can be received at any time of day, though my contacts and colleagues take care to stress that they do not expect a response outside of my working hours.
8.55am: I review my task list and reprioritise for the day if any urgent emails have come in.
9.00am: I sign on to the day's 9.00am meeting. Attendance at these meetings is not required, however as we work as part of a national team I try to attend as much as I can to maintain dialogue with my direct colleagues. As no urgent tasks were needed today this allows me 15 minutes to catch up with the team and discuss our respective workloads.
9.15am: I begin drafting a template suite of documents for our agency client to use across their business activities providing media communications services to brands. I have previously prepared a plan for this task, detailing all of our client's commercial dealings, the form of agreement that will be most appropriate to govern those dealings and a list of the relevant aspects to consider for each document. This task will take a number of days to complete and so I make sure to plan completing other work throughout my day so all of our clients' needs are met.
11.00am: I attend another meeting with the Manchester commercial team. As we are all in the office today we book a meeting space and take the meeting in person. We each go through our task list in detail and update each other on whether we need assistance or if we have the capacity to help each other if it is required.
11.30am: I prepare an advice note for one of our media clients detailing the IP ownership structure of a number of works showing where the client has obtained the requisite rights to use the work for the client's project, entered into an option agreement granting the client an exclusive right to purchase the rights in future should their project go ahead or showing the progress of negotiations to obtain those rights if no agreements have been reached.
12.30pm: I take my lunch break. Since I am in the office, I take my lunch up to our canteen with the other juniors in the office today.
1.30pm: I attend the charity committee meeting to discuss progress on our current fundraisers and, as treasurer of the Manchester committee, feed back on current progress both on fundraising and policy updates.
2.00pm: I attend a client call with my supervisor. We are advising our client on establishing a charitable foundation so that they can fund further research in the client's sector. I take the client through the different options available to structure the charitable foundation, and we also advise on the requirement for a legitimate charitable purpose and the other considerations for businesses when establishing a charitable foundation. The client is happy with our comments and asks us to prepare an advice note covering the points discussed that they can present at their next board meeting. I add this to my task list and make sure to diarise the deadline for a couple of days before the client's board meeting.
3.00pm: I finalise and file my call note.
3.15pm: I review the terms of service of an international media client, referred to us by our international legal network, to highlight the provisions of those terms that may not be compliant with English law, as the client intends to begin providing their services in England. I prepare a short note detailing the areas that may require amendment, and listing some additional provisions that may be required to ensure compliance with English law and send this to my supervisor for review before reverting to the client.
5.00pm: I still have some time before finishing for the day so I go back to the template suite of documents from the morning and draft some additional clauses to ensure that the matter continues progressing quickly.
5.45pm: I update my task list with the work done today and whether any deadlines have changed/new work has come in throughout the day.
6.00pm: I log off and leave the office to go home. I will check my emails later this evening to check for any urgent issues, however it is very rare that anything more is needed after logging off so I can begin to enjoy my evening.
About the firm
The firm: Irwin Mitchell are legal experts with a difference. As well as offering a full range of legal services to individuals and businesses, they also support people with their finances, wealth and asset management. They focus on what really matters: their clients, colleagues and communities.
The clients: Gravity Active Entertainment; British Rowing; ITV; Royal Bank of Scotland; Honda Motor Europe; Wells Fargo; Henry Boot; RBS/Natwest.
The deals: Landmark deal with Manchester City Council and Allied London to redevelop its 13.5 acre former Granada site; advised Grant Thornton on the administration of engineering business CovPress and subsequent sale to Liberty Industries; advised British Rowing on its new official teamwear partnership with Nike; secured a High Court judgment in the case of an autistic young man who instructed the firm after a local government watchdog refused to look into his and his mother's complaints over a council's conduct during a Special Educational Needs and Disability Tribunal appeal; representing a sub-contracted driver who was delivering packages for DHL Parcel UK Limited in a high-profile case against the global logistics firm; acted for a couple whose son was stillborn in a medical negligence case investigating care under a hospital trust.
Group chief executive: Andrew Tucker
Other offices: Birmingham, Bristol, Cambridge, Cardiff, Chichester, Gatwick, Glasgow, Leeds, Liverpool, London, Manchester, Middlesbrough (consulting office), Newbury, Newcastle, Reading, Southampton.
Who we are: We're more than just a law firm – we're a group of like-minded, friendly people working together to help individuals and businesses navigate life's ups and downs.
What we do: We work with our clients, and take the time to understand what matters most to them. We call it 'expert hand, human touch'.
What we're looking for: Trainees need to be flexible in their approach to everything, be resilient to change, and have a drive to solve problems.
What you'll do: As a trainee you will work with a wide range of our clients on critical cases, deals and projects. Our unique training system lets trainees take seats in multiple areas of law and gain a huge variety of experience in your two years with us.
Perks: 25 days' holiday and buying scheme, health plan, recognition scheme, two volunteering days a year, sports team sponsorship, season ticket loan, contributory pension scheme, death in service cover, critical illness cover.
Sponsorship: We're beginning the transition to the Solicitors Qualifying Examination (SQE) from 2024. If your application is successful, we will meet all the fees associated with your SQE and, if applicable, your PGDL if you have not started or completed your studies when offered a training contract. We also provide a maintenance grant to help you through your studies.
Diversity and inclusion