Survey Results - Trainee feedback on
Crown Prosecution Service
The lowdown - Trainees (in their own words) on Crown Prosecution Service
Why did you choose this firm/organisation over any others? 'I wanted to practise criminal law and deliver justice to victims on a daily basis', 'the work/life balance', 'was already an employee and wanted to better myself', 'it is the only firm that does solely prosecution work', I wanted to work for the CPS as crime is my favorite topic of law and the culture of the firm is great, 'I spent some time in a commercial law firm and didn't like the ethos, CPS has provided such a wonderful environment to train in' 
Best thing? 'The flexibility to design your own training', 'the work is incredibly interesting and the firm is so supportive of work/life balance', 'the advocacy', 'the opportunities for progression', 'being given responsibility for making legal decisions from day one', 'the quality of the teaching', 'I believe I am doing something valuable', 'variety of work', 'being at the heart of public service in achieving criminal justice' 
Worst thing? 'Most opportunities are in London', 'sometimes it lacks structure', 'knowing that when I qualify I'll have to work late every evening because there's no prep time built in for qualified advocates', 'slightly outdated case management system', 'lawyers are very busy so sometimes the trainee supervision is limited', 'they could give us more help to find external secondments', 'the pay is not great' 
Best moment? 'Taking part in mock advocacy sessions', 'training course in York for three days', 'getting a guilty plea on a case I worked very hard on', 'observing crown prosecutors in court', 'first court result', 'getting involved in very high profile and exciting cases – the kind you wouldn't be allowed to go near in a normal commercial firm as a trainee', 'helping charge a case which was then successful and gained great media interest', 'going to the magistrates and prosecuting actual cases' 
Worst moment? 'Starting off with a supervisor who was too busy to supervise me', 'making an error when I was on an external secondment and having to report myself to the GDPR coordinator', 'not being able to get to court due to trees falling on roads and train lines during Storm Eunice!', 'the pandemic preventing face to face observation and learning', 'some of the initial WFH loneliness!', 'making mistakes' 
The Legal 500 Future Lawyers verdict on Crown Prosecution Service
The Crown Prosecution Service is a 'completely unique organisation whose work is not offered anywhere else'. A passion for criminal law, as well as a desire to 'work for the prosecution rather than the defence' and the 'opportunity to do advocacy' unites the organisation's trainees. The CPS has scooped up a colossal eight Future Lawyers Winner medals this year, with job satisfaction and quality of work among the haul. Training is 'excellent' and flexible; trainees report 'having significantly more agency over our work' and can 'control our own learning and move freely around the organisation'. What's more, the 'work/life balance is outstanding', there is a 'variety of work on offer' and 'everyone is lovely and works so hard'. The downside of a flexible training contract is that it can 'lack consistency and structure'. Other grumbles are that the 'case management system is outdated' and that 'there isn't a very active social culture where it feels like colleagues want to go out and socialise together'. 'Attending the Old Bailey to observe a murder trial', 'prosecuting a case from start to finish (charging to sentencing) and 'writing my first charging advice and having it endorsed by my supervisor as being as good as work produced by lawyers of many years' experience' were best moments. Trainees felt less happy about 'a defendant being acquitted after we had done a significant amount of work', 'going on secondment into commercial practice', and 'the professional skills course finance module'! To work for the 'largest criminal firm in the UK', where you are 'not used as a resource so get to spend all of your time training and learning', research a training contract at the Criminal Prosecution Service. 
A day in the life of... Max Hinchcliffe, trainee, The Crown Prosecution Service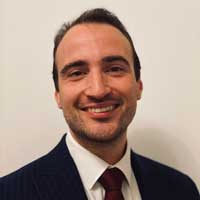 University: University of Sheffield
Degree: Law LLB; Masters in Legal Practice
I joined the CPS in November 2019 after applying for the legal trainee scheme in February 2019. My educational background is fairly conventional, having attended the University of Sheffield for both my Law LLB and Masters in Legal Practice, before working in a variety of roles as a paralegal while applying for training contracts.
Truthfully I struggled to find my feet in the legal profession, not really sure how I fit in and in which area of practice. Criminal law always resonated with me due to the impact that crime has on individuals and society as a whole, but I was put off by years of pessimism from the profession with many stating that a career path in criminal law was untenable due to years of austerity affecting legal aid funding. The Civil Service had a recruitment freeze, so prosecuting never really came into my mind, and I looked to other areas in which I could forge a successful career.
After my Masters graduation in January 2019, I posted on LinkedIn asking if any of my connections knew about the process of becoming a magistrate, as this had been something I considered to engage my passion for criminal law outside my day job. It was at this point that I was put in touch with a mutual connection who is a District Crown Prosecutor at the CPS who offered me the opportunity to come to the Saturday courts with him to get a better taste of the atmosphere.
It was at this point that my passion to work in the area was reignited. I pictured myself on my feet in court delivering the Crown's case with the same tenacity as the prosecutor did and knew immediately that prosecuting crime would suit me very well and be a career path in which I would excel. That prosecutor is now my training supervisor!
Since beginning in November 2019, I have mainly been placed in the Magistrates Court team, both observing advocates in court as well as taking part in the office-based role. This can take the form of providing pre-charge advice to the police, preparing files for each hearing, as well as drafting applications to court so that an effective trial can take place. My workload changes daily and the variety of work keeps me engaged and learning at every stage of what I do. Where I identify areas in which I am not comfortable providing information without further research, the CPS has a huge digital library of information that explains the law comprehensively and clearly so that prosecutors can conduct their work with confidence. I don't know of any other organisation that invests so much in training so that we may each achieve our career goals and provide a vitally important public service.
I have recently started doing some work in the Crown Court team, assessing the evidence sent through by the police and making a determination on what further evidence we need in order for the Full Code Test to be met. This has really opened my eyes to the gravity of crime that occurs in society, and it has only bolstered my belief that the work we do is hugely important to the longevity of our way of life. I am also organising to spend time in our specialist prosecution teams, namely the serious fraud and Proceeds of Crime Act teams to get a better understanding of their work; in January 2020 I attended the Court of Appeal for a two-day hearing along with members of the serious fraud team and became fascinated with the work they do.
I cannot think of a better place to work. Everyone at the CPS is delightful and takes a genuine interest in watching you and your career develop, and knowing that I am part of such a supportive team and organisation is so reassuring. The job we have exposes us to humanity at its very worst, but knowing that we are supporting victims and their families through their experiences and achieving justice for them makes every moment worthwhile.
About the firm
About the CPS: The Crown Prosecution Service is the government department responsible for prosecuting criminal cases investigated by the police in England and Wales. As the principal prosecuting authority in England and Wales, it is responsible for:
advising the police on cases for possible prosecution;
reviewing cases submitted by the police;
determining any charges in all but minor cases;
preparing cases for court; and
presenting cases at court.
Director of Public Prosecutions: Max Hill QC
Other offices: East Midlands, East of England, London, Mersey-Cheshire, North East, North West, South East, South West, Thames and Chiltern, Wales, Wessex, West Midlands, Yorkshire and Humberside.
Who we are: The Crown Prosecution Service is the government department responsible for prosecuting criminal cases investigated by the police in England and Wales.
What we do: The Crown Prosecution Service is the principal prosecuting authority in England and Wales.
What we're looking for: Applicants with good oral advocacy skills who can present an argument in an ordered and structured manner. Good analytical and writing skills are also essential to the role.
What you'll do: Trainees will work with their allocated supervisor to gain experience of all areas of CPS work. Trainees also have access to secondments in other areas of law during their time training with the CPS.
Perks: 25 days leave, rising to 30 days after five years' service; eight bank holidays plus one privilege day; maternity, paternity and adoption leave; flexible working; interest-free season ticket loan; Cycle2work scheme; employee savings including ticket discounts, shopping voucher discounts, holiday offers; civil service pension.