Set Profile > Chambers Of Patrick C Soares > London, England
Chambers Of Patrick C Soares
Offices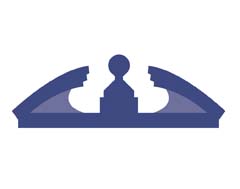 Chambers Of Patrick C Soares
Field Court Tax Chambers
3 FIELD COURT, GRAY'S INN
LONDON
WC1R 5EP
England
Chambers Of Patrick C Soares > The Legal 500
Rankings
Field Court Tax Chambers advises governments, multinational enterprises, wealthy individuals, charities, celebrities, tax authorities, and businesses across the world on all areas of UK tax law. Other areas of expertise include advising on double taxation and tax-related human rights law. Patrick Way QC recently advised on a dispute in Tony Mackay v HMRC about the ordinary residence status of an individual.
Ranked: Tier 2
Ranked: Tier 3
Field Court Tax Chambers is 'a very user-friendly set, that has a strong advisory practice'. Members have particular expertise in double taxation and tax-related human rights law, while head of chambers Patrick Soares specialises in the structuring of major land transactions in the UK and in offshore structures. On the contentious front, international tax expert Philip Baker QC regularly appears before domestic and foreign courts, with recent cases in Mauritius and Singapore; he acted for the Revenue in BAT Industries plc v HMRC, a case regarding tax on compound interest.
Ranked: Tier 2
Ranked: Tier 3
Ranked: Tier 2
Ranked: Tier 2
Ranked: Tier 2
Field Court Tax Chambers has expertise in private and corporate tax matters. Clients include governments, tax authorities, multinational corporations, charities and celebrities. Practice manager Marie Burke and assistant practice manager Stephanie Talbot are the names to note. Offices in: London
Chambers Of Patrick C Soares >
Firm Profile
Field Court Tax Chambers deals with all aspects of taxation and is led by highly experienced and respected leaders in the sector. Specialist advice and representation includes international and European tax, property matters, value added tax, corporate taxation, M&A advice, restructuring, trusts and estate planning, including acting for high-profile individuals, partnerships and multinational corporations.
The set: Chambers provides dedicated taxation services of the highest quality, delivered with a commitment to meet the commercial and individual needs of clients, as well as to provide first-class legal expertise. The eight members have a track record of excellence. They have experience of acting on the instructions of clients, ranging from the UK and other governments to major corporations and smaller businesses across a range of industries, as well as individuals, and have represented clients at all levels of the UK court system, and internationally.
Patrick C Soares is one of the best-known tax lecturers to the professions in the country and lectures on tax structures for property, as well as offshore taxes and estate planning. Topics on which he has spoken and chaired conferences include €˜Optimum Tax Structures for Land Transactions€™ and €˜The Taxation of Overseas Trusts and Companies€™. He has written many books and booklets on a wide range of tax matters and is the Tax Editor of the Property Law Bulletin.
Patrick Way QC's current case loan includes issues relating to transfer pricing, DPT, individual and corporate residence, double tax agreements, VAT on property transactions, corporate reconstructions, taxation of interest, mutual agreement procedures, COP9 investigations, image rights investigations, ATED, transfers of assets abroad and many other topics.
Philip Baker QC has written one of the leading text books on €˜Double Taxation Agreements€™ and has specialist expertise in taxation and the European Convention on Human Rights. He has acted for the UK and foreign governments, and appeared in the House of Lords, Privy Council and European Court of Justice.
Imran Afzal read Law at Oxford as an undergraduate and postgraduate, coming top of the university on both occasions, and has had a meteoric rise in the profession. He has taught tax part-time at the LSE and on the MA in Taxation at the IALS.
Peter Vaines was a tax partner in firms of accountants and solicitors for many years before joining chambers in 2016. He was the lead advisor in the case of Gaines-Cooper and is described as the elder statesman of residence and domicile. He writes and lectures widely on tax issues and won the Tax Writer of the Year Award in 2015.
David Bloom QC holds the degrees of LLB (Hons) and LLM (Hons) from the University of Sydney. He was called to the New South Wales Bar in August 1975 and became one of Her Majesty's Counsel in 1987. David is also a practising member of the Bar of England and Wales and a member of the New York State Bar.
Philip Goeth was called to the Bar in 2017. Previously he was a senior partner with a Big-4 accounting firm, holding leadership positions in Austria, Switzerland, and in the Asia-Pacific region. He obtained a Master of Business Administration and a Master and Doctor of Law degree in Austria, as well as a Graduate Diploma in Law at BPP and a Master of Law at the LSE in London. He was awarded rights of audience as Chartered Tax Adviser in the Austrian tax courts in 1997, and he is also licensed as Certified Public Accountant in Austria and as Auditing Expert in Switzerland.
Katherine Bullock was called to the Bar in 1988 and was formerly a tax partner and Head of Private Client Services for PwC and a tax partner and Head of Private Client Services for Europe, Middle East, India and Africa at EY. She is recognised as one of the Private Client Practitioner's Most Influential Private Client Advisers in the UK in 2013, 2014, and 2018 and in Spears Top 500 and 50 Top Tax Advisers in 2018.
Types of work undertaken: Patrick C Soares advises on all aspects of taxation, providing notable expertise on the taxation and structuring of property transactions, as well as value added tax, trusts and offshore tax planning and tax advocacy. Patrick Way QC has appeared in leading tax cases at all levels of the UK court system and also advised on some of the largest corporate transactions in the UK, where the tax at stake has been in the multi-millions and he continues to advise high profile celebrities in the words of sport and entertainment. Philip Baker QC is one of the most renowned tax advisers on international tax matters, handling cases in jurisdictions, including India and Mauritius and at the European Court of Justice. He has advised the UK government and other governments on tax matters and has played a major part in the development of many tax systems. Imran Afzal has been involved in a range of domestic and international matters, acting for taxpayers and revenue authorities. He has been instructed in various high-profile and high-value matters, eg he assisted a foreign company in a matter involving over £1bn. Peter Vaines is well known for his experience on matters of residence and domicile and for advising on trusts and private client matters generally with many clients from overseas, in addition to wider issues such as tax investigations and share valuations for tax purposes.  David Bloom specialises in international tax and transfer pricing matters in Australia, the US and Canada and has appeared for multinationals such as Chevron, G.E., BHP Bilton and Rio Tinto. Philip Goeth has a wealth of international tax experience and has acted as lead advisor on the corporate restructuring of an international investment management group, lead counsel in a 100m EUR arbitration case on change of control issues, advised on a range of legal issues in the context of the nationalisation of the largest business conglomerate in South East Europe, and has acted for clients in various cases before the UK tax tribunals. Katherine Bullock advises on all areas of personal and corporate tax law, with particular emphasis on domestic and international matters for private clients and their companies, trusts and family structures. Typical areas include succession planning, structuring property holdings, offshore and onshore trusts issues, restructuring or disposing of the family business, tax-efficient investment, setting up charities and residence and domicile issues.
Field Court Tax Chambers is expanding from its very strong initial core of barristers and will continue to enhance its services in all its areas of expertise.
Main Contacts
| Department | Name | Email | Telephone |
| --- | --- | --- | --- |
| Practice manager | Marie Burke | | |
| Assistant practice manager | Stephanie Talbot | | |
| Head of Chambers | SOARES, Patrick C (1983) | | |
| Member of Chambers | WAY QC, Patrick (1994) | | |
| Member of Chambers | BAKER QC, Philip (1979) | | |
| Member of Chambers | AFZAL, Imran S (2008) | | |
| Member of Chambers | VAINES, Peter (1989) | | |
| Member of Chambers | BLOOM QC, David (Aust) | | |
| Member of Chambers | GOETH, Philip (2017) | | |
| Member of Chambers | BULLOCK, Katherine (1988) | | |
Diversity/Community
Diversity
Field Court Tax Chambers is committed to providing equality of opportunity regardless of race, colour, ethnic or national origin, nationality, citizenship, sex, gender re-assignment, sexual orientation, marital or civil partnership status, age, disability, religion or belief, political persuasion, pregnancy or maternity.
Pro bono assistance
Members of chambers are willing to provide assistance pro bono in appropriate cases. We have given pro bono advice and representation in the past, including assistance to the Low Income Tax Reform Group (LITRG) both in providing opinions to go to HMRC and HMT and in representing unrepresented litigants.
Top Tier Set Rankings
Set Rankings