Tony Cornberg > Chambers of Toby Hedworth QC > Newcastle upon Tyne, England > Lawyer Profile
Chambers of Toby Hedworth QC
Offices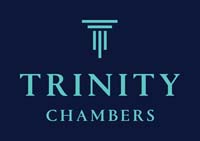 Chambers of Toby Hedworth QC
Trinity Chambers
THE CUSTOM HOUSE, QUAYSIDE
NEWCASTLE UPON TYNE
NE1 3DE
England
Tony Cornberg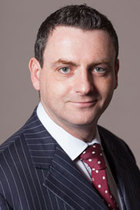 Work Department
Crime, costs, administrative and public and regulatory law.
Position
Crime
Tony has, since 2003, developed a strong criminal practice and appears regularly in Courts across the North East and beyond.
He is well regarded among solicitors for the high level of client and witness care that he provides and has particular strengths when it comes to the representation of the more demanding clients and those with complex needs. He has developed a reputation for his approachability and the way he puts even the most anxious of lay client and witness at ease.
Tony is always more than happy to provide written advice on evidence and sentence as well as the prompt and very full drafting of all documents for use at, or prior to and following trial.
Costs
Tony is well-acquainted with the numerous Advocates' Graduated Fee Schemes as well as having an in-depth understanding of the Legal Aid Agency's Criminal Bills assessment and procedures. He has experience in successfully defeating applications for wasted costs orders against Solicitors.
Regulatory
Tony has undertaken work in local Magistrates' and Crown Courts in the areas of:
Environmental Protection
RSPCA and animal welfare
Marine Management
Local authority (trading standards, benefit fraud, planning contraventions, RIPA and taxi licensing)
Regulatory Reform (Fire Safety) Order cases
Ionising Radiation Regulations
Motor Offences
Tony is regularly instructed in relation to motor offences . He deals with all aspects of road traffic offences including death by dangerous driving, drink driving, speeding, excess alcohol, totting up offences, driving whilst disqualified and "road rage" offences. He has a particular interest in "loophole" cases.
Prison Law
Tony has experience of parole board hearings and has advised on challenges to decisions by way of Judicial Review, with a particular focus on the re-categorisation of prisoners.
Legal Professional Privilege
Tony is also instructed to provide on-site advice to police forces and the NHS in this complex and ever-developing area of law. He has advised in complex charity frauds, large-scale money laundering offences as well as recent investigations into a suspicious death. Issues of legal professional privilege often arise, sometimes at very short notice, during the course of an investigation, long before any formal charge is laid. Ensuring compliance with issues of legal professional privilege preserves the integrity of an investigation and can prevent problems arising later in court, sometimes leading to the collapse of a case at huge cost to the state.
CASES
Tony receives instructions in cases across the full spectrum of serious criminal cases. He has considerable experience of public interest immunity (PII) disclosure issues arising from serious sexual offences. He receives regular instructions in cases involving serious violence, robbery, murder, firearms, dishonesty, fraud, historic sexual abuse and drugs conspiracies as well as road traffic and other offences in the Magistrates' Court. Some of the cases in which Tony has appeared most recently include:
Violence
R v Raymond Brown and others – junior Counsel in a murder where the deceased was stabbed more than 30 times.
R v Kelly-Ann Raisbeck and others – a section 18 GBH trial following a savage group attack on a homeless man.
R v Shaun Robson – a section 18 wounding trial involving the recently introduced "householder defence" and the question of "grossly disproportionate force".
R v NJ – junior Counsel in a murder committed by 2 teenage girls.
R v Marshall – junior Counsel in a trial on unlawful act manslaughter.
Drugs
R v Nicholas Wilson and others – trial involving a large-scale conspiracy to supply heroin and cocaine in the North-East, with links both national and international.
R v Tron and others – A £23m international cocaine smuggling and associated money laundering case, defendants having conspired to smuggle drugs using employment at P&O ferries as a cover.
R v SK and others – A large-scale conspiracy to supply "spice" – a new psychoactive substance – in the Newcastle area.
Public Order
R v Guthrie and others – large-scale football-related violence following Newcastle United FC vs Sunderland AFC involving the widely-reported "horse-punch" incident.
R v Reece Palmer and others – a case involving a riot at HMP Northumberland.
R v Maxwell Brennan – A bomb-hoax and hostage taking offence that occurred at Byker Jobcentre in the wake of terror attacks in London and Manchester.
Sexual Offences
R v PP and others – A large-scale case of sexual exploitation involving young females in care who became addicted to drugs, part of Operation Wren.
R v PT and others – A number of cases involving defendants being ensnared by the "Dark Justice" and "Guardians of the North" organisations.
R v KM and others – junior counsel in a series of trials under the umbrella of Operation Sanctuary/Shelter
R v Barber – allegations of systematic and sexual abuse on young boys over a period of 3 decades.
R v Lumley – allegations of rape against young children in the 1980s.
R v Davidson – abduction and abuse by a female following grooming on a young boy.
Dishonesty and Fraud
R v Daljit Rai and others – junior counsel in an 8-week trial relating to the widespread provision of illegal labour on large building projects
R v Wayne Cullen and others – a large "points-swapping" conspiracy orchestrated by a well-known local businesswoman and OBE recipient
R v Shiya Zhang and others – a trial that centred around the alleged large-scale importation and sale of counterfeit goods.
R v Clark – theft of £272,000 from employer.
R v Wright and others – "cash for crash" motor accident insurance fraud conspiracy with over 90 Defendants.
Proceeds of Crime Act (POCA)
R v Wright – defending an environmental prosecution with an alleged benefit figure in excess of £3m.
R v Muldoon – defending a POCA application in a class A drugs conspiracy involving an alleged benefit of £2.5m.
R v Cheng and Zhou – a trading standards POCA prosecution involving criminal lifestyle said to be funded by the wholesale importation of counterfeit designer goods.
Other recent notable criminal cases
R v Aaron Stephenson – a case involving a car-chase where shots were fired from a moving vehicle
R v Ireneus Pierik – a case of people-smuggling from India to the UK via Europe.
Reid v Burnside and others – a 13 day appeal against conviction, co-defending alongside Leading Counsel in a noise nuisance case.
Career
Called 2003. CPS Grade 3 prosecutor.
Associate Lecturer Northumbria University
Memberships
North Eastern Circuit; Chartered Institute of Linguists.
Education
French and Spanish (BA Hons); Applied Modern Languages (Licence-ès-Lettres); PGDL; BVC.
Top Tier Firm Rankings
Firm Rankings