Simon Goldberg > Chambers of Toby Hedworth QC > Newcastle upon Tyne, England > Lawyer Profile
Chambers of Toby Hedworth QC
Offices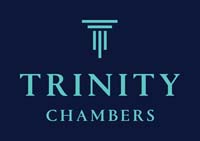 Chambers of Toby Hedworth QC
Trinity Chambers
THE CUSTOM HOUSE, QUAYSIDE
NEWCASTLE UPON TYNE
NE1 3DE
England
Simon Goldberg
Position
BUSINESS AND PROPERTY LITIGATION
Simon is head of Chambers' Business and Property team and is well established as one of the region's leading commercial litigators. He regularly appears in the Chancery and Queen's Bench divisions of the High Court, and in arbitrations, often with an international dimension.
Simon is one of only a handful of local practitioners to be recognised nationally by the professional directories as a leading barrister in Business and Property work, where his intellectual ability and willingness to fight his clients' corner is regularly praised. He was a member of the Attorney General's Regional Panel of Counsel between 2007 and 2018, which has given him the opportunity to advise and represent central government departments in cases of complexity and sensitivity.
Simon's principle areas of practice include:
• Contractual disputes
• Commercial fraud
• Directors' duties (including director's disqualification proceedings)
• Shareholder disputes
• Contentious probate (including 1975 Act claims)
• Partnership
• Landlord & tenant (commercial and residential)
• Insolvency (corporate and personal)
• Professional negligence
CASES
Lawson v Executors of John Wheatley Todd deceased [2018] UKFTT 574: Simon acted for the successful respondents to an application to maintain a restriction in support of an alleged equitable interest in property said to arise under an express trust and/or the doctrine of proprietary estoppel. The case, which involved allegations of forgery and handwriting experts, was heard by the President of the Property Chamber.
X v Y and another [2018] EWHC 2946 (Ch): Simon acted for the successful Petitioner in a dispute between two law firm partners following findings of breaches of the Respondent Director's duties to act in the best interests of the company and to avoid conflicts of interests amounting to unfair prejudice to the other shareholder.The High Court ordered that rather than winding up the company, the unsuccessful Respondent sells his shares to the Petitioner at a fair valuation.
Personal Management Solutions Ltd & others v Brake Brothers Ltd & others [2018] EWCA Civ 1635:(Related case below) Successfully represented the respondents at appeal to determine whether a claimant, who had successfully obtained a judgment on liability, could "expand" its claim on an assessment of damages.
Dybedal v Maskell [2017] EWCA Civ. 2399: Simon represented the successful respondents in an appeal against dismissal of a claim to a right of way, which received local and national press attention.
Personal Management Solutions Ltd & others v Brakes Brothers Ltd & others [2017] EWHC 383 (QB): Simon acted for the successful claimants in a claim for injunctive relief, specific performance and damages against a company and one of its directors which arose from the taking of a confidential customer list.
PTK v Implants International Ltd (2017): Simon acted for the Respondent in an international arbitration concerning a contractual dispute over supply of medical equipment to an Iranian company.
James Hay Pension Trustees v Macfarlane (2017, Ch. D.): Simon successfully resisted appeal against decision of County Court judge that a break clause in a commercial lease had not been validly exercised.
Thomas v Thomas (2017, Ch. D): claim by family members for a share of the family farm under the doctrine of proprietary estoppel. The Claimants agreed to withdraw their claim following Simon's cross examination of their principal witness.
EMPLOYMENT
Simon is usually instructed to advise and represent clients in employment disputes involving issues of significant factual or legal complexity and/or which are high value. Simon appears across the UK in the Employment Tribunal, the EAT and the High Court, often against Silks. He advises and represents employers and employees, and has over a number of years developed a particular expertise in employment litigation in the High Court. His principal practice areas include:
• Post termination restrictions
• Discrimination
• Equal pay
• Whistleblowing
• Trade Union rights
• Unfair dismissal
• Wrongful dismissal and breach of contract
• Post termination restrictions
• TUPE
CASES
Meikle v BEL Engineering Ltd (2017, ET): Simon successfully resisted a claim for disability discrimination and unfair dismissal against a prominent local employer arising out of a collective redundancy exercise.
Hooper v Hilco Capital Limited (2017, ET): Simon successfully represented an employee in a whistleblowing claim following a 5-day hearing involving complex legal issues concerning whether the claimant had made public interest disclosures.
Nattrass v South Tyneside MBC (2016, ET): Simon represented a teacher in his claim for age and disability discrimination, which settled following his cross examination of the employer's principal witness.
Durham County Council v Hall (2015, EAT): Simon successfully resisted an appeal against an ET award of £1.5 million in his client's favour.
Newcastle City Council v Khan & others [2014] All ER (D) 21 (Apr); Simon represented the local authority in an appeal arising from a large-scale restructuring and redundancy exercise undertaken by the Council.
Emmanuel v (1) City & Hackney PCT (2) Secretary of State for Health (2011); 6 week test case to determine national GMF defence in NHS equal pay claims; Simon led Richard Stubbs of Trinity Chambers for claimants against team of silks and juniors for respondents.
Cable Realisations Ltd v GMB Northern [2010] IRLR 42; Simon successfully represented the union in resisting an appeal concerning the transferor's duty to inform under TUPE where there is no duty of mandatory consultation; explicit approval by the EAT of Millet J's judgment in IPCS v Secretary of State for Defence.
Career
Called 1999; Middle Temple; junior counsel to the Crown 2007; registered lawyer under the Football Association Football Agents Regulations; external examiner for Bar Professional Training Course. Recorder Crime & Civil (since 2018)
Attorney General's Regional Panel of Counsel (2007 – 2018)
Memberships
Employment Law Bar Association; Employment Law Association; Bar Pro Bono Unit.
Education
Trinity College, Oxford (BA).
Top Tier Firm Rankings
Firm Rankings