Antoine Tinnion > Chambers of Toby Hedworth QC > Newcastle upon Tyne, England > Lawyer Profile
Chambers of Toby Hedworth QC
Offices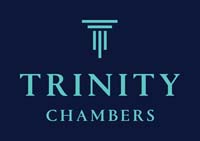 Chambers of Toby Hedworth QC
Trinity Chambers
THE CUSTOM HOUSE, QUAYSIDE
NEWCASTLE UPON TYNE
NE1 3DE
England
Antoine Tinnion
Position
Commercial/Chancery Litigation
Antoine is listed by The Legal 500 as a Tier 1 Commercial/Banking/Insolvency/Chancery Barrister. Antoine has specialised in resolving business disputes since qualifying as a solicitor at Slaughter and May in 1996. He advises sole traders, partnerships, companies, shareholders, directors and those dealing with them – including customers, lenders, and investors – in (1) contract disputes (2) debt collection (3) directors duties/disqualification (4) shareholder disputes (5) financial mis-selling (6) commercial landlord and tenant (7) corporate and personal insolvency (8) professional negligence (esp. involving solicitors) (9) construction (10) fraud/embezzlement (11) sale of goods (12) partnership disputes (13) breach of confidence (14) insurance.
Antoine has substantial experience drafting and arguing urgent interim applications, and obtained numerous freezing orders. His commercial practise aims to combine technical expertise with pragmatic advice aimed at achieving the best outcome at lowest cost. Antoine is experienced in the use of mediation/ADR to resolve commercial disputes.
Antoine has been appointed to the Attorney General's Regional Panel of Counsel and can accept instructions from the Government Legal Department (formerly Treasury Solicitor).
Cases of interest
New Horizon Holdings, Inc. v. Edwards (2018) (acting for US company seeking to enforce US$37 million judgment against British defendant in prison in Nevada; freezing injunction)
Nova Payroll Management Services Ltd. v (1) Field (2) Nurtured Care Ltd. (2017, unreported) (acting for former employer seeking injunctive relief against former employee and new employer based on breaches of contract committed prior to termination of employment contract)
On Line People Ltd. v Engineering Construction Industry Training Board (2017) (acting for company appealing against imposition of £344,000 training levy fee)
Morris v The Highland Group Int'l GmbH (2017, unreported) (acting for Swiss company in liquidation in Switzerland resisting petition for winding up order in England)
Pitilla v. Pitilla (2017, unreported) (acting for will beneficiary asserting claim against executor based on his failure to pay her testamentary inheritance)
McAskill v (1) Fulton (2) Fulton (3) Total Solutions Direct Ltd. [2015] LTL 28/4/2015 (Ch.) (application for permission to bring a derivative claim in company's name against directors/shareholders under s.261 of Companies Act 2006)
Secretary of State for Business, Innovation & Skills v. Doherty [2014] EWHC 2816 (Ch) (7 day High Court trial before Mr Justice Norris re: application to disqualify defendant as company director)
Land Law
Antoine has a keen interest in disputes concerning land law and landlord and tenant matters (commercial and residential). He advises commercial and social landlords, tenants, banks and other lenders, developers, vendors, purchasers, agents, neighbours and those dealing with them.
Cases of interest
Cutting v McGough (2017, unreported) (acting for claimant against former partner asserting he owned 50% beneficial interest in former home under a constructive trust)
Begum v (1) Issa (2) Issa [2014] LTL 12/11/2014 (Leeds CC, HHJ Behrens) (resisting claim under Trusts of Land and Appointment of Trustees Act 1996 premised on non-execution of documents, overriding interest)
Link Lending Ltd v. Hussein [2010] EWCA Civ.424, [2010] All ER(D)161 (Court of Appeal) (leading case on meaning of "actual occupation" for purpose of creating an overriding interest under Land Registration Act 2002)
Ruddick v. Ormston [2005] EWHC Civ. 2547, Ch.D, [2006] 1 P&CR DG 21 (validity of contract for sale of land under s.2(1) of Law of Property (Miscellaneous Provisions) Act 1989)
Employment
Antoine is listed by The Legal 500 as a Tier 1 Employment Barrister. Antoine has broad experience in all the main ET jurisdictions (discrimination, unfair and wrongful dismissal, wage disputes, breach of contract, TUPE, whistleblowing, equal pay, etc.) and advises in court cases involving the enforcement of restrictive covenants. Antoine has made numerous appearances in the EAT and argued cases in England, Wales and Scotland.
Cases of interest
Harpham v (1) Mansfield Community & Voluntary Services (2) Newton (2018, Nottingham ET) (acting for respondents in 12 day case resisting claims of unfair dismissal, whistleblowing, victimisation by former employee)
Linsley v HMRC (2017, Newcastle ET) (acting for claimant in 5 day trial of claim alleging disability discrimination by her employer)
Gainford Care Homes Ltd. v. (1) Tipple (2) Roe [2016] EWCA Civ. 382 (appeal against strike out order under rule 18(7)(c); failure to give reasons)
LLDY Alexandra Ltd. v. UNITE THE UNION [2014] UKEATS/002/14/SM (acting for union at ET and EAT resisting appeal against ET's finding that TUPE transferor and transferee had breached duty to state reasons for transfer, failed to give employees information sufficiently in advance of transfer)
Gainford Care Homes Ltd. v Kennedy [2014] UKEAT/0155/14/RN (acting for employer in successful appeal against ET's finding of fact which breached rules of natural justice)
Swinburne & Jackson LLP v. Simpson [2013] UKEAT/0551/12/LA (appeal against unfair dismissal for redundancy: misdirection; perversity; substitution; failure to give reasons)
GM Packaging (UK) Ltd v. Haslem [2013] UKEAT/0259/13/LA (appeal against unfair dismissal for misconduct: identifying 'principal reason' for dismissal; substitution; perversity; whether dismissal outside range of reasonable responses)
White v. Castlebeck Care (Teesside) Limited (2012, Newcastle ET) (representing former manager of Winterbourne View care home in successful claim for unfair dismissal following 2011 Panorama investigation re: abuse of residents)
Executive Training Solutions Ltd v. Howe [2011] EWHC 2031, Ch.D (resisting employer's claim against former employee to account for sums earned during/after employment; scope of fiduciary duty to account; illegality defence)
Personal Injury
Antoine undertakes a 50/50 mix of claimant and defendant work in a range of RTA and other personal injury claims. He represents clients at CCMCs, interim applications, final hearings, appeals and infant settlement hearings. He is experienced in disputes concerning credit hire and costs.
Career
Attorney General's Regional Panel of Counsel (since 2018)Trainee solicitor Slaughter and May, London 1994-96; junior litigation associate, Debevoise & Plimpton, New York 1997-2001; senior litigation associate Skadden, Arps, Slate, Meagher & Flom LLP, New York 2001-04; called 2004; Lincoln's Inn.
ARTICLES & PUBLICATIONS
"Selection Box: Employers Enjoy High Degree of Flexibility When Choosing Redundancy Selection Criteria", New Law Journal, 16 November 2012 (article argues that EAT's judgment in Mitchells of Lancaster v. Tattersall has substantially widened the selection criteria which employers can legitimately use in redundancy selection exercises)
Antoine is able and willing to receive instructions direct from members of the public. Any requests should be directed to his clerks in the first instance.
Languages
Basic French.
Memberships
Employment Law Bar Association; North East Circuit.
Education
Oxford University (1991 MA Hons Politics Philosophy and Economics); Cambridge University (1993 BA First Class Hons Law); College of Law, York (1994 LPC); Harvard Law School (1997 LLM).
Top Tier Firm Rankings
Firm Rankings