James Kemp > Chambers of Toby Hedworth QC > Middlesbrough, England > Lawyer Profile
Chambers of Toby Hedworth QC
Offices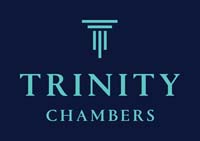 Chambers of Toby Hedworth QC
Trinity Chambers
VICTORIA HOUSE, ALBERT ROAD
MIDDLESBROUGH
TS1 2PX
England
James Kemp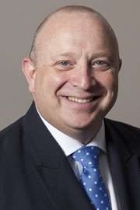 Work Department
Agriculture; business; chancery; mental health; personal injury; regulatory.
Position
SPECIALISMS
CHANCERY & REGULATORY
James is an experienced Chancery practitioner regularly appearing in the relevant courts and tribunals and acknowledged by his repeated inclusion in the Legal 500 for this area. In addition he is also a full member of the Society of Trust and Estate Practitioners (STEP). Coupled with this James often finds his civil practice encompasses regulatory issues. As such, James is in the rather unique position to provide his clients with an all-encompassing service dealing with both aspects of their case.
CHANCERY
Wills, Probate and Administration of Estates
Interpretation of wills and deeds of variation, intestacy, challenges to wills, probate actions, removal and substitution of personal representatives, issues arising out of the administration of estates, claims under the Inheritance Act and applications to the court for directions and orders.
Trusts and Settlements
The variation, rectification and termination of trusts. Interpretation of trust documentation, challenges to the validity of trusts, administration of trusts, removal of trustees, allegations of breach of trust and tracing against trustees and third parties.
Land and Real Property
Land registration issues, adverse possession and title issues, equitable interests in land, including trusts of land, co-ownership (TOLATA) and proprietary estoppel, trespass, nuisance and boundary disputes, mortgages, easements, restrictive and positive covenants, commons and village greens.
Landlord and Tenant
Commercial, residential and agricultural tenancies. Interpretation of leases, forfeiture and actions for breach of covenant, statutory regulation of tenancies including business tenancy renewals, leasehold enfranchisement and extension, service charges and commonhold.
Agriculture
Agricultural Holding Act tenancies, farm business tenancies, agricultural property relief, partnership disputes, succession, land ownership and boundary disputes.
Commercial and Business
Consumer and commercial contracts, sale of goods, company and partnership law, directors' duties and liabilities (including disqualification), professional negligence and insolvency.
Court of Protection
Capacity, removal of trustees who lack capacity, deputyships, powers of attorney and statutory wills.
CASES
Anderson v Spencer [2018] EWCA Civ 100, [2018] 2 F.C.R. 1
Court of Appeal upheld the judgment of Jackson J in that the High Court had an inherent jurisdiction to direct that DNA extracted from a sample provided by a deceased person while he was alive should be used for paternity testing after his death. The consent of the deceased's personal representative was not required.
Spencer v Anderson (Paternity Testing: Jurisdiction) [2016] EWHC 851 (Fam); [2016] Fam. 391; [2016] 3 W.L.R. 905; [2017] 2 All E.R. 846; [2017] 1 F.L.R. 1204; (2016) 151 B.M.L.R. 92; [2016] Fam. Law 808; White Book 2017 Practice Direction 23BPD.3
Phipson on Evidence 19th Ed.
Chapter: Chapter 15 – Identification
Documents: (a) – DNA evidence
White Book 2018
Chapter: Section A – Civil Procedure Rules 1998 and Practice Directions Documents: Practice Direction 23BPD.3 Applications Under Particular Statutes
Geo A Carter v Whorlton and Westwick Parish Council – Leeds County Court
Acting for the successful Claimant for a declaration that a right of way was for residential use over a village green in addition that the building of three new properties requiring use for the right of way would not be an excessive burden and within the original grant.
G v G – First Tier Property Tribunal
Acting for successful applicant before the Property Tribunal in determining a boundary over a communal driveway, involving interpretation of pre registration conveyances, intrinsic evidence, and boundary agreements.
Crosbie v Potto Hall Management Ltd – First Tier Property Tribunal
Acting for the respondent in the first tier property tribunal in a hearing concerning leasehold enfranchisement and the inclusion of restrictive covenants within the applicant's property and reciprocal covenants. Respondents successful in resisting the application that there be no such covenants and of those included on the applicants' property none were deemed to be reciprocal.
Genn v Mason – Leeds County Court
Property dispute over a farm and the land attached after sale by lots at public auction. Issues encompassed, width of rights of way, access points from the right of way, boundaries, construction of grants in the subsequent transfers dealing with use of the rights of way, various trespass and interference of such rights and harassment.
Cooper v Francis – Newcastle County Court
Application of a written agreement relating to property between a cohabitating couple both pre and post separation, and variation of its terms either written or orally.
H v J et al – High Court Chancery Division, Newcastle District Registry
Representing successful claimant in her application for the pronouncement of a will, challenged on capacity, undue influence and want of knowledge and approval. Proceeded only on capacity in submissions the other two being dropped after cross-examination of the defendant. Will duly pronounced.
Turner v Hinton – First Tier Property Tribunal
Acting for the Respondent when the applicant attempted to remove from the registry two car parking spaces claiming the Respondent had not had adverse possession of them. Judge found for the Respondent.
REGULATORY
James receives regular instructions in the civil jurisdiction for both the applicant and respondent and where the matter is criminal; the prosecution and defendant, including:
Health and Safety breaches
Environmental Law
Trading Standards
Coroners Inquests
Courts Martial
Police Law
Representation and advice on operational police law and litigation
Inquests
Civil Applications – SHPO's, ASBO's, Closure Orders, cash detention and forfeiture, Police Property Act and freezing orders
Licensing Hearings
Discipline – legal advisor, presentation for the police, PAT
Disclosure – legal professional privilege, third party applications
PERSONAL INJURY
James is instructed both for Claimants and Defendants in respect of liability and quantum issues and undertakes fast track and multi track cases.
CASES
Hartlepool Borough Council v Matharu
Successful prosecution for a care homeowner for health and safety breaches following the death of a resident resulting in a 9 month prison sentence.
Chief Constable of Cleveland Police v C
Successfully argued that an application under the Police Property Act 1897 was a complaint and not just an application so costs were recoverable, despite commentary to the contrary in Stones Justices Manual.
R on the application of Siddique and Kingston Solicitors verses Clerk to the Justices Teesside Magistrates' Court and Chief Constable of Cleveland Police
High Court – successfully represented the interested party in resisting an application for permission to judicially review the decision of the judge in the Magistrates' Court in not awarding costs following the withdrawal of a cash forfeiture application.
PUBLICATIONS
In the blood
DNA tests; Deceased persons; Parentage.
Trusts and Estates Law & Tax Journal 196 (May) 20-23
Mind the Gap?
Anderson v Spencer
May [2018] Fam Law 592
DNA extracted from deceased may be tested in paternity dispute (Anderson v Spencer)
Lexis Nexus 19/02/2018
Career
Called 1999. Appointments: specialist regulatory advocates in health and safety and environmental law (panel c).
Memberships
Property Bar Association; UKELA; Health & Safety Lawyers Association; Agricultural Law Association; Society of Trust and Estate Practitioners (STEP).
Lawyer Rankings
(Leading Juniors)
Ranked: Tier 2
James Kemp –Trinity Chambers 'He has a real zeal and knowledge of contentious probate matters. '
Top Tier Firm Rankings
Firm Rankings