Set Profile > 7 Harrington Street > Liverpool, England
7 Harrington Street
Offices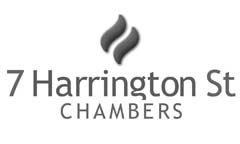 Chambers of Richard Pratt QC
7 Harrington Street
7 HARRINGTON STREET
LIVERPOOL
L2 9YH
England
7 Harrington Street > The Legal 500
Rankings
7 Harrington Street >
Set Profile
7 Harrington Street is one of the largest sets of chambers in the country. It has a policy of excellence, innovation and expansion with expertise in all aspects of the law. The set has earned its reputation through continued professional excellence and a commitment to working to the highest ethical standards.
The set: Currently there are 102 barristers, including 15 QCs. They are supported by a large and dedicated team of clerking and administrative staff who consistently provide clients with a high level of service.
As holders of the Legal Services Quality mark, the set offers quality-assured services to members of the public who need legal information, advice and assistance. Chambers is firmly committed to equal opportunities and accepts instructions from anyone, regardless of background or circumstances.
7 Harrington Street is located in the heart of the commercial and legal centre of Liverpool, only a short walk from the QEII Combined Courts Centre and the Liverpool Civil and Family Courts. The set has extensive, state-of-the-art conference and seminar facilities, including a video conferencing suite.
Types of work undertaken: Chambers provides experienced advocates at every level of criminal work, in a comprehensive range of matters. Specific areas of expertise include commercial fraud, defence insurance fraud, police discipline, drugs offences, consumer protection and all kinds of local government legislation, trade descriptions, civil liberties cases and actions against the police, food and safety, health and safety, noise nuisance, and regulation of goods and public service vehicles, as well as road traffic and other common offences.
Civil expertise includes all types of common law work. All aspects of personal injury, including catastrophic cases, industrial accidents and disease, are dealt with, as well as clinical and professional negligence, including legal and surveyor matters. All types of contract and commercial work are handled, together with landlord and tenant matters, environmental nuisance and employment cases, immigration, redundancy, dismissal, and sex and race discrimination. Planning cases are handled, as well as product liability actions, insurance, liquor and betting licensing, mental health, housing, and welfare law.
Family expertise includes every aspect of child and matrimonial proceedings, including finance and property distribution, Human Rights Act cases, all types of public and private child law cases including adoption and care proceedings, and Children Act matters, as well as mediation, separation and divorce. Chambers intends to further develop its existing areas of expertise through organic growth.
Main Contacts
| Department | Name | Email | Telephone |
| --- | --- | --- | --- |
| Head of Chambers | PRATT QC, Richard (1980) | | |
| Members of Chambers | JOHNSON QC, Nicholas (1987) | | |
| Members of Chambers | LAWRENCE QC, Nigel (1988) | | |
| Members of Chambers | POWER QC, Nigel (1992) | | |
| Members of Chambers | UNSWORTH QC, Ian (1992) | | |
| Members of Chambers | BERRY QC, Anthony (1994) | | |
| Members of Chambers | McLACHLAN QC, David (1996) | | |
| Members of Chambers | GEEY, David (1970) | | |
| Members of Chambers | PICKAVANCE, Michael (1974) | | |
| Members of Chambers | RAE, James (1976) | | |
| Members of Chambers | DAVIES, Michael (1979) | | |
| Members of Chambers | GIBSON, Arthur (1980) | | |
| Members of Chambers | LAZARUS, Grant (1981) | | |
| Members of Chambers | RIDING, Henry (1981) | | |
| Members of Chambers | McKEON, James (1982) | | |
| Members of Chambers | BYRNE, James (1983) | | |
| Members of Chambers | READE, Kevin (1983) | | |
| Members of Chambers | KHAN, Jamil (1986) | | |
| Members of Chambers | KENWARD, Tim (1987) | | |
| Members of Chambers | KIDD, Peter (1987) | | |
| Members of Chambers | SUTTON, Keith (1988) | | |
| Member of Chambers | HOLDER, Simon (1989) | | |
| Members of Chambers | SYMMS, Kate (1990) | | |
| Members of Chambers | DRIVER, Simon (1991) | | |
| Members of Chambers | GROVER, Tim (1991) | | |
| Members of Chambers | SEED, Stephen (1991) | | |
| Members of Chambers | PARRY-JONES, Trevor (1992) | | |
| Members of Chambers | GARSIDE, Mark (1993) | | |
| Members of Chambers | REYNOLDS, Gary (1994) | | |
| Members of Chambers | BURKE, Brendan (1995) | | |
| Members of Chambers | LOFTUS, Teresa (1995) | | |
| Members of Chambers | TURNER, Nicola (1995) | | |
| Members of Chambers | BALL, Steven (1996) | | |
| Members of Chambers | MALLON, Joanna (1996) | | |
| Members of Chambers | CLARKE, Susan (1996) | | |
| Members of Chambers | FORD, Andrew (1997) | | |
| Members of Chambers | GRANT, Kenneth (1997) | | |
| Member of Chambers | TITCHMARSH, Katy (1998) | | |
| Members of Chambers | ROGERS, Daniel (1997) | | |
| Members of Chambers | BISARYA, Neil (1998) | | |
| Members of Chambers | HOLT, Sarah (1999) | | |
| Members of Chambers | MILES, Nicola (1999) | | |
| Members of Chambers | ROBERTS, Mark (2001) | | |
| Members of Chambers | APPLETON, Katy (2000) | | |
| Members of Chambers | DUFFY, Jonathan (2002) | | |
| Members of Chambers | FREEMAN, Emma (2002) | | |
| Members of Chambers | REID, Martin (2003) | | |
| Members of Chambers | WRIGHT, Paul (2003) | | |
| Member of Chambers | AKERS, Robert (2003) | | |
| Member of Chambers | CHALLINOR, Tom (2004) | | |
| Members of Chambers | FISHER, Emma (2004) | | |
| Member of Chambers | MAQBOUL, Neair (2004) | | |
| Members of Chambers | DUNNE, David (2005) | | |
| Members of Chambers | TARGETT PARKER, Leanne (2005) | | |
| Members of Chambers | BEARDMORE, William (2005) | | |
| Members of Chambers | COCKRELL, Nick (2005) | | |
| Members of Chambers | KNAGG, Christopher (2005) | | |
| Members of Chambers | WILKINSON, Tim (2006) | | |
| Members of Chambers | LINDSAY, Fraser (2006) | | |
| Members of Chambers | O'DONOHUE, Katherine (2006) | | |
| Members of Chambers | CLIFF, James (2008) | | |
| Members of Chambers | PARR, Margaret (2008) | | |
| Members of Chambers | CAMPBELL, Bernice (2007) | | |
| Members of Chambers | WATTERS, Sarah (2007) | | |
| Members of Chambers | HARTHAN, Peter (2007) | | |
| Members of Chambers | THOMAS, Gemma (2010) | | |
| Members of Chambers | BROOKFIELD, Hannah (2011) | | |
| Member of Chambers | LANGHORN, Alex (2010) | | |
| Members of Chambers | FAZACKERLEY, Tom (2010) | | |
| Members of Chambers | RICHARDSON, Helen (2013) | | |
| Members of Chambers | DILLON, Frank (2014) | | |
| Members of Chambers | CRACKNELL, Alex (2014) | | |
| Members of Chambers | TURNER, Fiona (2014) | | |
| Members of Chambers | JOHNSON, Natasha (2014) | | |
| Members of Chambers | BAXTER, Jamie (2014) | | |
| Members of Chambers | BROWNSON, Jonathan (2015) | | |
| Members of Chambers | WAKE, Rachael (2015) | | |
| Members of Chambers | GILCHRIST, Megan (2015) | | |
| Member of Chambers | WHELAN, Jacqueline (2015) | | |
| Members of Chambers | BASSINDER, Laura (2015) | | |
| Members of Chambers | CONWAY, Matthew (2015) | | |
| Members of Chambers | WALMSLEY, Alaric (2016) | | |
| Member of Chambers | LAPPIN, Hope (2017) | | |
| Member of Chambers | WILSON, Peter (2017) | | |
| Members of Chambers | OAKDENE, Rachel (2018) | | |
| Member of Chambers | SZCZESNIAK, Leszek (2018) | | |
| Member of Chambers | BRAMHALL, Daniel (2019) | | |
| Member of Chambers | MENARY, Holly (2019) | | |
| Door Tenant | LOVELL PANK QC, Dorian | | |
| Door Tenant | GOLDREIN QC, Iain (1975) | | |
| Door Tenant | RUSSELL QC, Paul (1984) | | |
| Door Tenant | DONOVAN QC, Joel (1991) | | |
| Door Tenant | HOWLING QC, Rex (1991) | | |
| Door Tenant | LEE QC. Taryn (1992) | | |
| Door Tenant | LUMLEY QC, Nicholas (1992) | | |
| Door Tenant | THORNE QC, Katy (1994) | | |
| Door Tenant | GRICE, Kevin (1997) | | |
| Door Tenant | DUTCHSMAN SMITH, Malcolm (1995) | | |
| Door Tenant | RALSTON, William (2000) | | |
| Door Tenant | KNAPP, Stephen (1986) | | |
| Door Tenant | PATON, Danielle (2007) | | |
| Door Tenant | COUSINS, Andrew (2017) | | |
Barrister Profiles
| Photo | Name | Position | Profile |
| --- | --- | --- | --- |
| | Robert Akers | Barrister | View Profile |
| | Katy Appleton | Miss Appleton has experience in cases involving serious organised crime, including murder,… | View Profile |
| | Steven Ball | Background Steven is a very experienced advocate who honed his trial skills,… | View Profile |
| | Laura Bassinder | Civil Acts for both Claimants and Defendants in a range of civil… | View Profile |
| | Jamie Baxter | Crime Mr Baxter is a specialist criminal practitioner who joined Chambers in… | View Profile |
| | William Beardmore | Mr Beardmore was called to the Bar in 2005. Prior to commencing… | View Profile |
| | Anthony Berry | A heavy criminal practice with a predominance of defence work. In recent… | View Profile |
| | Neil Bisarya | Barrister specialising in all aspects of crime prosecution and defence, civil liberties… | View Profile |
| | Daniel Bramhall | Barrister | View Profile |
| | Hannah Brookfield | Miss Brookfield has extensive experience in all areas of personal injury litigation… | View Profile |
| | Jonathan Brownson | | View Profile |
| | Brendan Burke | Barrister specialising in crime; civil personal injury; common law; judicial review; torts… | View Profile |
| | James Byrne | Established experience in all aspects of personal injury particularly RTA; 'credit hire'… | View Profile |
| | Bernice Campbell | Miss Campbell is a specialist criminal practitioner. She has wide ranging experience prosecuting… | View Profile |
| | Tom Challinor | Barrister | View Profile |
| | Susan Clarke | | View Profile |
| | James Cliff | Personal Injury Mr Cliff has considerable experience of all types of Personal Injury Litigation.… | View Profile |
| | Nick Cockrell | All areas of Crime both Prosecution and Defence | View Profile |
| | Matthew Conway | | View Profile |
| | Andrew Cousins | Door Tenant | View Profile |
| | Alexandra Cracknell | Family Miss Cracknell accepts instructions on behalf of local authorities, parents and… | View Profile |
| | Michael Davies | Barrister specialising in criminal law both Prosecution and Defence. He has extensive… | View Profile |
| | Frank Dillon | Barrister specialising in all areas of criminal law as defence counsel. Frank… | View Profile |
| | Joel Donovan | Door Tenant at 7 Harrington Street Chambers | View Profile |
| | Simon Driver | Barrister specialising in crime including serious crime, murder, fraud and drugs. | View Profile |
| | Jonathan Duffy | Barrister specialising in crime. Jonathan Duffy was called to the Bar by… | View Profile |
| | David Dunne | Mr Dunne regularly receives instructions from both Claimants and Defendants in relation… | View Profile |
| | Malcolm Dutchman-Smith | Barrister specialising in all aspects of criminal law, including police discipline, licensing… | View Profile |
| | Tom Fazackerley | Mr Fazackerley was previously a solicitor at a leading North West law… | View Profile |
| | Emma Fisher | Personal Injury / Negligence: Claimant and Defendant written work and court work… | View Profile |
| | Andrew Ford | Andrew practises in serious crime. He is routinely instructed in heavy indictable… | View Profile |
| | Emma Freeman | Barrister specialising in family; Public Law Children Act Private Law Children Act… | View Profile |
| | Mark Garside | Civil Personal Injury primarily RTA and EL cases both fast track and… | View Profile |
| | David Geey | Barrister specialising in crime: fraud and serious crime; civil: clinical negligence; personal… | View Profile |
| | Arthur Gibson | Barrister specialising in all aspects of criminal law Defence and Prosecution including… | View Profile |
| | Megan Gilchrist | Miss Gilchrist was called to the Bar by the Honourable Society of… | View Profile |
| | Iain Goldrein | Barrister specialising in family and civil; personal injury litigation (with particular reference… | View Profile |
| | Kenneth Grant | Barrister specialising in civil and crime. Crime including serious assaults, benefit fraud,… | View Profile |
| | Kevin Grice | Kevin Grice is a retired barrister who is a Door Tenant at… | View Profile |
| | Tim Grover | Tim Grover was called to the Bar in 1991. Tim specialises in high… | View Profile |
| | Peter Harthan | Personal Injury Peter Harthan is an experienced and proficient advocate practising across… | View Profile |
| | Simon Holder | Mr Holder has practised in Personal Injury Litigation for a period in… | View Profile |
| | Sarah Holt | Barrister specialising in crime, with particular emphasis on defence work. Experience of… | View Profile |
| | Rex Howling | Door Tenant | View Profile |
| | Nicholas Johnson | Barrister specialising in crime including health and safety, gross negligence, manslaughter, alleged… | View Profile |
| | Natasha Johnson | Miss Johnson was called to the Bar by the Honourable Society of… | View Profile |
| | Tim Kenward | Tim Kenward is a Barrister in full-time practice in Liverpool. His area of… | View Profile |
| | Jamil Khan | Having completed a pupillage with Mark Hedley Esquire [now Mr Justice Hedley] he… | View Profile |
| | Peter Kidd | Peter has split his practice between family and civil law. He practices… | View Profile |
| | Christopher Knagg | Barrister specialising in civil law; personal injury; RTA; fatal accident litigation; employers'… | View Profile |
| | Stephen Knapp | Barrister specialising in personal injury; industrial injury; licensing; professional negligence; contract; industrial… | View Profile |
| | Alex Langhorn | Barrister | View Profile |
| | Hope Lappin | Family Miss Lappin Acts for both the Local Authority and parents in public… | View Profile |
| | Nigel Lawrence | Specialising in regulatory crime, health and safety offences, environmental health cases, all… | View Profile |
| | Grant Lazarus | Barrister specialising in family:Financial redistribution on divorce and Financial redistribution between cohabitees.… | View Profile |
| | Taryn Lee | Door Tenant at 7 Harrington Street Chambers | View Profile |
| | Fraser Lindsay | Practice Areas Civil Catastrophic Injuries Mr. Lindsay has a wide experience of… | View Profile |
| | Teresa Loftus | Barrister specialising in criminal law for both prosecution and defence. Undertakes serious… | View Profile |
| | Dorian Lovell-Pank | Mr Lovell-Pank has defended in and prosecuted almost every kind of criminal… | View Profile |
| | Nicholas Lumley QC | Door Tenant | View Profile |
| | Joanna Mallon | Family including private, public and ancillary relief, matrimonial finance and property distribution;… | View Profile |
| | Neair Maqboul | Neair is a specialist in the areas of Regulatory/Professional Discipline with an… | View Profile |
| | James McKeon | Barrister specialising in all aspects of personal injury, industrial injury and disease… | View Profile |
| | David McLachlan | Barrister specialising in crime. | View Profile |
| | Holly Menary | Barrister | View Profile |
| | Nicola Miles | Family (Children) Nicola has extensive experience in all areas of practice concerning… | View Profile |
| | Katherine O'Donohue | Areas of Practice Miss O'Donohue has a general Common Law Civil practice… | View Profile |
| | Rachel Oakdene | Miss Oakdene joins chambers after being called to the Bar in July… | View Profile |
| | Margarett Parr | Family Miss Parr's practice is primarily focused on family law, including ancillary… | View Profile |
| | Trevor Parry-Jones | Barrister specialising in crime. All aspects of criminal law defence and prosecution.… | View Profile |
| | Danielle Paton | Counsel with a practice in civil, family and criminal law. Immigration, personal… | View Profile |
| | Michael Pickavance | Civil Specialising exclusively in RTA Personal Injury Claims with particular reference to:… | View Profile |
| | Nigel Power | Nigel Power QC is a barrister with a wide-ranging practice specialising in… | View Profile |
| | Richard Pratt | Barrister specialising in crime: acting both for prosecution and defence in serious… | View Profile |
| | James Rae | Barrister specialising in all aspects of criminal law, including: murder/manslaughter; local government… | View Profile |
| | William Ralston | Barrister specialising in civil: general common law and employment; personal injury, contract,… | View Profile |
| | Kevin Reade | Barrister specialising in matrimonial finance and property distribution; care proceedings; private law… | View Profile |
| | Martin Reid | Crime: all aspects; prosecution and defence. Civil: personal injury, contract, RTA, low-impact… | View Profile |
| | Gary Reynolds | Gary is a practising Barrister and Mediator. Gary specialises in Personal Injury… | View Profile |
| | Helen Richardson | Civil – Personal Injury– RTA– Costs Litigation– Credit Hire– Public Liability– Contract–… | View Profile |
| | Henry Riding | Barrister specialising in crime, both prosecution and defence. | View Profile |
| | Mark Roberts | Barrister specialising in personal injury litigation including employers' and public liability claims,… | View Profile |
| | Daniel Rogers | Barrister specialising in all aspects of Personal Injury for both Claimant and… | View Profile |
| | Paul Russell | Barrister specialising in fields of personal injury and clinical negligence, being regularly… | View Profile |
| | Stephen Seed | Barrister specialising in civil: general common law; personal injury; professional negligence and… | View Profile |
| | Keith Sutton | Barrister specialising in crime, local government legislation, fraud and antisocial behaviour, acting… | View Profile |
| | Kate Symms | Miss Symms is a specialist practitioner in family law and has extensive… | View Profile |
| | Leszek Szczesniak | Leszek Szczesniak was called to the Bar by Lincoln's Inn in 2018.… | View Profile |
| | Leanne Targett Parker | Family Miss Targett-Parker is a specialist family practitioner who represents local authorities,… | View Profile |
| | Gemma Thomas | Areas of Practice A robust and principled barrister, since her call to… | View Profile |
| | Katy Thorne | Door Tenant | View Profile |
| | Katharine Titchmarsh | CivilPersonal Injury | View Profile |
| | Fiona Turner | CivilMiss Turner undertook a common law pupillage supervised by Daniel Rogers and… | View Profile |
| | Nicola Turner | Nicola was called to the Bar by the Honourable Society of Gray's… | View Profile |
| | Ian Unsworth | Ian Unsworth QC is cited by Chambers UK and the Legal 500… | View Profile |
| | Rachael Wake | Practice Areas Family Care Miss Wake is experienced in public law applications,… | View Profile |
| | Alaric Walmsley | Alaric Walmsley is an experienced lawyer who specialises in crime, fraud and… | View Profile |
| | Sarah Watters | Practice Areas Civil Personal Injury Contract RTA Credit hire Family Public… | View Profile |
| | Jacqueline Whelan | Jacqueline Whelan has a wealth of experience in family law including; –… | View Profile |
| | Tim Wilkinson | Tim Wilkinson specialises in civil law, including road traffic accidents, employers liability,… | View Profile |
| | Peter Wilson | Peter joined Chambers in September 2019 following his successful completion of pupillage… | View Profile |
| | Paul Wright | | View Profile |
Staff Figures
: