Tim Forte > 3TG > London, England > Lawyer Profile
3 Temple Gardens
Offices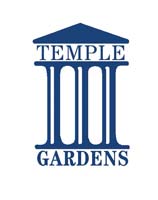 3TG
3 Temple Gardens
LOWER GROUND FLOOR EAST, GOLDSMITH BUILDING
TEMPLE
EC4Y 7BL
England
Tim Forte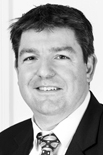 Career
Tim Forte has a well-established practice in large, complex and serious crime specialising in heavyweight violence, fraud, drugs, terrorism and firearms offending. Notably, of the 5 on-duty police officers alleged to have been murdered in the UK since 2010, Tim has been instructed in the murder trials relating to 3 of them. In addition, there have been only two prosecutions in relation to the "domestic use in the UK" of grenades, and Tim has, again, been instructed in both.
He has built a strong reputation with a wide spectrum of professional clients, both increasingly as a leader and as junior (alone or led). In common with his colleagues at 3 Temple Gardens, he combines outstanding client care, thorough preparation and acute legal acumen. Tim is respected as a fighter with very sound judgment, who can be relied upon to take the initiative in the case and to carry the fight to the prosecution. He has, over the years, conducted numerous, complex legal submissions, often taking the lead in and succeeding in arguments overlooked or forsaken by others. As an experienced appellate advocate, Tim is often singled out to take over complex and substantial proceedings on appeal.
Solicitors value his hands-on approach and his willingness to take ownership and control of cases, especially in the numerous VHCC cases, including Individual Case Contracts, in which he has been instructed. He has established a good working relationship with a wide number of contract managers, which almost invariably leads to a smooth-running contract, with virtually all required hours being authorised.
Tim is particularly sought after in cases involving telecoms and computer evidence, both probe and telephone intercept evidence and substantial telecoms data re pattern, attribution and cell site, as well as, now, decrypted PGP devices – his computer and technological expertise making him the ideal man to brief. He has been instructed in numerous such cases, and can be relied upon to manage and master voluminous and complex material with time to spare.
As a fluent German speaker, with several contacts in the German legal world, Tim has always had a keen interest in the international aspect of crime. He was one of a handful of English barrister delegates at the IBA Transnational Crime Conference in Krakow, in May 2018, and has contributed an article about the current state of legal professional privilege to the IBA website.
Notable Cases:
Operations Somerville, Mirato & Redwing (Dale Cregan & others) 2013 – 2014
Tim was instructed for the only defendant of Cregan's nine co-defendants who actually discharged a firearm, in this four murder, four attempt murder and explosives trial that lasted for 4 months before Holroyde J. at Preston Crown Court. This unparalleled case involved the murder of two on-duty PC's and the first ever use of live hand grenades in a domestic context within the UK.
With unprecedented security, this trial was a public spectacle from beginning to end – with media scrutiny from the outset. Numerous novel legal arguments were necessary involving hearsay, bad character, etc involving victims, witnesses, co-defendants, on the same indictment but on different murder allegations. Much of the evidence was electronically presented with substantial cell-site and CCTV evidence often presented in animation on computer screens before the jury. Tim was instructed by Nadeem Ullah of Abbey Solicitors.
R. v. Clayton Williams – 2015 – 2016
Tim, led by Adam Davis QC, secured the acquittal of Clayton Williams on the counts of murder and attempted s.18 GBH. In October 2015, PC David Phillips was killed in the line of duty when he was hit by the Mitsubishi SUV driven by Williams. The media coverage and local sensitivities involved in this case have been substantial, so much so that the trial was moved to Manchester, presided over by the new Presider of the Northern Circuit, Hon Davis J. This was the second trial involving the alleged murder of police officers in which Tim had been instructed in 2 years. Tim and Adam were instructed by Andrew Egerton at DDE Law.
Operation Hobart 2003 – 2011
Colombian drugs conspiracy, Special Counsel, Court of Appeal etc
Massive cocaine conspiracy originating in Colombia, involving Security and Intelligence (Sigint) Agencies in USA, Colombia, Venezuela, Ecuador and Switzerland, as well as GCHQ, MI6, NCS (SOCA) and ECHELON in the UK. First trial lasted almost one calendar year. The appeal is believed to have been unique, in that Tim was instructed as Junior Counsel in the Court of Appeal for all three appellants, to three different leaders. The appeal, after Special Counsel was appointed and "closed" hearings conducted, was successful on the back of the legal arguments, first led by Tim at the Court below over the preceding 6 years. The retrial proceedings before a Presiding High Court Judge were abandoned by the Crown in the face of legal arguments, again led by Tim – (VHCC) Winchester Crown Court. Instructed first by Simons Muirhead Burton and on the retrial by Edward Hayes Partnership.
Operation Opal – 2013 – 2014
After an eight-week trial at Woolwich Crown Court, Tim's analysis, dissection and scheduling of thousands of pages of central telecoms evidence secured the acquittal of the defendant on this escape conspiracy of one of Britain's most wanted men (accused of murder and serving a sentence for drugs supply after a conviction in absence).
The case was transferred from Birmingham Crown Court to Woolwich Crown Court due to the security concerns as all were High Risk Category A prisoners. Tim was instructed by DDE Law, Liverpool.
R. (ex p.DR) v. Luton Crown Court [2012] EWHC 1064 (Admin); [2012] 1 WLR 2777; [2012] 4 All.ER. 1238; [2012] Crim. LR 703
Tim Forte successfully obtained the Judicial Review of an extension of Custody Time limits in an alleged kidnap and torture case, leading to the release on bail of Tim's lay client. It also led, in the following week, to the release of a number of defendants in a substantial international fraud trial in Manchester Crown Court.
In quashing the Crown Court's order to extend, the President of the QBD, Lord Justice Thomas, agreed with Tim's "well formulated submissions", and delivered a trenchant judgment that provides the clearest possible guidance to practitioners and courts in Custody Time Limit cases. The ramifications of the ruling are clearly being felt on a daily basis in Crown Courts across the various circuits. Only truly exceptional cases – long frauds, murders requiring High Court Judges or specially-ticketed judges – will entitle the Crown to rely on lack of courtroom or judge as a good and sufficient cause. The duty and burden lies firmly with the State – the Court and the Crown – to ensure that defendants are tried within the statutory maximum. There is no burden or duty on the Defence – even bearing in mind the Criminal Procedure Rules – to be proactive or pre-emptive in CTL cases. Only in cases of clear and express acquiescence by the defence will the State be absolved of its CTL responsibility. Tim was instructed by Gordon Young LLP
Current Instructions:
Operation Atom 2019 –
Tim has been instructed in Operation Atom, an East Midlands Special Operations Unit operation. The investigation was carried out into organised crime and the distribution of substantial quantities of multi-commodity Class A import purity drugs. The alleged organised crime group were dealing with others across different parts of the United Kingdom, including Merseyside, Nottinghamshire and Cambridgeshire, as well as in the county of Hertfordshire. Instructed by Sahota & Sahota at Leicester Crown Court.
Operation Midas 2017 –
Instructed as Leading Junior in multi-million pound fraud, involving allegations of manipulation of EU grants to the Welsh Assembly, and devolved government. The trial is currently listed at Cardiff Crown Court for 5 months in 2019, under a "bespoke contract". The Crown are still analysing approximately 150,000 items of digital material in a far-reaching disclosure exercise. Tim is instructed by Gary Bloxsome of Blackfords LLP. No further press-reporting due to Contempt of Court Act orders pending trial.
Operation Harplike 2017 –
After a murder plot to kill sitting North West MP Rosie Cooper was foiled by anti-terror police, a number of alleged members of right-wing extremist group National Action were arrested for a variety of Terrorism Act offences. This is the first such group to proscribed under that legislation since WWII. The first trial took place at the Bailey before a High Court Judge under high security. The retrial is listed for 2019. Instructed by Tim Walker at Sonn Macmillan Walker.
Operation Larkspur 2018 –
Massive and sustained frauds, said to have cost the legal aid fund in the region of £12.6 million – allegedly committed by solicitors, barristers and judges. Trial will be before High Court Judge at Southwark Crown Court in 2019. Instructed by Nadeem Ullah at Abbey Solicitors.
Operation Aldgate 2017 –
A multi-million pound set of long-firm frauds prosecuted by the Insolvency Service. Several of the conspirators are said to be long-time, professional fraudsters, while Tim's client is said to be one of the group's accountants. The trial has been set down for early 2019. At Southwark Crown Court, instructed by Paul Robinson at Goldkorns.
Operation Lithium 2017 – 2019
With the trial not due until late 2019, Tim was instructed for one of 13 defendants in a £25,000,000+ VAT fraud and money-laundering trial, involving specialist scrap metal trading. Moved from Manchester to Sheffield Crown Court, with initial talk of a move to Southwark. Following submissions re disclosure, Crown have now offered no evidence due to ex parte disclosure duty issues. Instructed by Nadeem Ullah at Abbey Solicitors
Operation Bazin 2018 –
Instructed in this second ever prosecution of "domestic use in the UK" of grenades in the UK. Conspiracy to cause explosions where life was likely to be endangered, relating to the recover of multi-million pound debts accrued through fraudulent investment schemes in the Democratic Republic of the Congo. Applications for complainant to give Livelink evidence from South Africa successfully resisted. Instructed by Atif Nawaz at Abbey Solicitors.
Operation Eelcatcher 2018 –
Instructed in prosecution of Terrorism offences under Terrorism Act 2000 and Terrorism Act 2006, for individual accused of planning bombings of South London Mosques. Trial to be at Central Criminal Court.
Operation Soleus 2018 –
Instructed by Jon Lewis at McSorley Lewis, for defendant accused of various Terrorism offences under Terrorism offences under Terrorism Act 2000 and Terrorism Act 2006. He was said to be disseminating terrorist propaganda and other material. Likely to be tried at Cardiff Crown Court.
In re AB 2015 – 2019
Having secured his acquittal of money-laundering charges (by persuading and pressuring the CPS eventually to abandon the prosecution), Tim has throughout represented this local businessman in civil POCA cash forfeiture proceedings. After much legal argument, we finally forced the Merseyside Police to abandon the forfeiture application, causing the immediate return of the client's cash (plus interest) and we a subsequent "Perinpanathan" battle to obtain costs from the Applicant Police Force, in the Admin Court by way of Case Stated in November 2018. Instructed by Andrew Egerton at DDE Law.
Operation Testmatch 2013 – 2018
A multi-million pound cigarette importation, involving millions of pounds of duty evasion as part of a gang operation across the South-East of England. International dimension involving UAE, Dubai and Bangladesh. After first trial aborted, trial judge awarded wasted costs approximating £300,000 against the Crown. Second trial aborted against Tim's client due to psychological fitness to stand trial concerns. After ongoing abuse / oppression arguments, 3rd trial finally concluded at the end of 2018 with acquittals on all counts. Instructed at Croydon Crown Court by Parmjit Sidhu of Noble Solicitors, and in the ongoing civil forfeiture at City Magistrates Court.
R. v. DW 2018 –
Instructed by Neil Heffey at DDE Law for DW in a multi-handed, organised crime group kidnap, false imprisonment and GBH, which involved luring the victim using real police uniforms, handcuffs etc. Also for same defendant a new and unrelated allegation of murder. Both at Liverpool CC.
R. v. SW 2018 –
Instructed by Neil Heffey at DDE Law in another multi-handed, organised crime group kidnap, false imprisonment and GBH, which involved luring the victim using real police uniforms, handcuffs etc. Liverpool CC.
Languages
German
conversational French
conversational Italian
Memberships
Gray's Inn
Amnesty International
Bar Pro Bono panel of advocates
Criminal Bar Association
Justice
Liberty
International Bar Association
Public Access
South Eastern Circuit Committee
Public Access
Education
Call October 1994
BA
Pupil Supervisor
Lawyer Rankings
(Leading Juniors)
Ranked: Tier 3
Tim Forte –3 Temple Gardens 'He is a machine and someone you want in your corner. He has a presence in the courtroom that commands respect.'
'A solid criminal set', 3 Temple Gardens has a track record of high-profile defence work. Nicholas Whitehorn acted for Charlotte Walker, who was charged with conspiring with others to cause her own abortion by ingesting mifepristone and misoprostol. The charges against Walker were dismissed, while the other co-defendants – the father of Walker's child and his two friends – were convicted of conspiring to administer a poison to Walker to cause a miscarriage. Elsewhere, Tim Forte represented Stephen Bishop in the long-running Operation Eelcatcher case, involving a plot to blow up a mosque using homemade explosives; Bishop received a four-year sentence.
(Leading Juniors)
Ranked: Tier 2
Tim Forte –3 Temple Gardens 'He has a compellingly confident manner both in and out of court. He's an excellent all-rounder who has the ability to apply himself totally to the issue in hand. Also very client focused.'
Top Tier Firm Rankings
Firm Rankings