Nicholas Whitehorn > 3TG > London, England > Lawyer Profile
3 Temple Gardens
Offices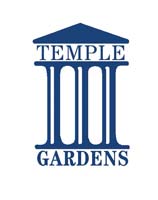 3TG
3 Temple Gardens
LOWER GROUND FLOOR EAST, GOLDSMITH BUILDING
TEMPLE
EC4Y 7BL
England
Nicholas Whitehorn
Career
Nicholas is a skilled and passionate criminal defence advocate who deals with the most serious offences of violence, drugs, fraud and sex. He is fiercely committed to his work but has a friendly and approachable manner.
Nicholas also has particular experience in Criminal Appeals having provided secondary advice on appeal against conviction and sentence for numerous prospective appellants who have been given no or negative advice from their originally instructed counsel. He has proved particularly adept when drafting grounds and pursuing cases through to full hearing at the Court of Appeal.
Nicholas is accredited by the Bar Council to provide Public Access services.
Nicholas currently features in a four part newspaper series about the jury system.
https://inews.co.uk/news/long-reads/the-trial-secrets-of-jury-service-part-two-court-proceedings-evidence/
Notable Cases:
Violence, organised crime, drugs and offences committed by prisoners:
2017 R v Marley and others
Defendant acquitted of conspiracy to convert firearms at Harrow Crown Court in multi-handed trial.
2016 R v Mason and others
Defended in high profile case of attempt to affect prison escape using imitation firearms at Wood Green Crown Court where Jermaine Baker was fatally wounded by a police officer.
http://www.bbc.co.uk/news/uk-england-london-36266230
2014 R v Charles Bronson aka Salvador
Represented the defendant given the reputation by the national press as 'Britain's most dangerous/notorious prisoner' and subject of controversial eponymous books and 'Bronson' film. The defendant, serving life imprisonment, was facing his first criminal matter since 2000. Defendant pleaded guilty to assaulting prison governor at HMP Woodhill, after his mail had been improperly interfered with by prison authorities. Sentencing Judge asked for an enquiry into the issue of defendant's mail.
http://news.sky.com/story/1328156/charles-bronson-guilty-of-attack-on-governor
http://en.m.wikipedia.org/wiki/Charles_Salvador
2013 R v Sherman and others
Led junior in large drugs conspiracy. Avoided conviction on the central drugs conspiracy. Dealt with POCA proceedings.
http://www.ipswichstar.co.uk/news/suffolk_essex_norfolk_cannabis_crime_group_jailed_for_22_years_1_1798979
2012 R v Santos
Represented young defendant with alleged gang connections who had pleaded guilty to s.5 firearm. Contested Newton hearing before HHJ Pardoe at Snaresbrook Crown Court, successfully arguing 'exceptional circumstances' and avoiding both the statutory 5 year minimum sentence and an immediate custodial sentence.
2012 Operation Staten
Defended in 'Operation Staten'. Involved a campaign of violent Robberies, Burglaries, Frauds and Thefts from Mobile Phone stores across London.
2011 Parole Board, matter of Dann
Successfully argued for release of prisoner with alleged historical links to organised crime groups originally serving a lengthy term of imprisonment for a s.18 shooting and drugs supply. He had been recalled during his previous 2 periods on licence having been convicted of further serious drugs supply offences
Criminal Appeal:
R v Johncock [2016] EWCA Crim 2218
Sentence for drugs supply reduced 4 years, 8 months to 4 years on grounds of sentencing Judge placing undue reliance on police evidence as to 'local prevalence'.
2014 R v Woolastone
2 years for Robbery reduced to 12 months.
R. v R (N)[2012] EWCA Crim 3090
Conspiracy to Burgle (largely targeting high value motor vehicles stolen during dwelling burglaries). Negative advice from original representatives. Sentence reduced from 4 years to 3 years 4 months.
R v Whalley (Paul) [2012] EWCA Crim 2700
Challenge to sentence following renewed application for leave for dwelling burglary offence. Sentence being reduced from 6 to 5 years.
R v Akinsete (marcel) [2012] EWCA Crim 2377;
Challenged conviction on basis of there being no direct evidence of actual supply where the defendants were charged with being concerned in the supply of class A drugs.
2012 R v La-Croix
Commercial supply of Heroin and Cocaine. Negative advice from original representatives. Subsequently drafted grounds and appeared on defendant's behalf before full court. Sentence reduced from 7 years to 5 years 4 months.
Fraud:
2014 R v Sultan and others
Silk-led junior, 10 week multi-handed immigration fraud.
http://www.itv.com/news/london/2014-06-23/gang-jailed-for-scam-to-allow-people-to-stay-in-the-uk-illegally/
2014 R v Rahman and others
Led Junior in 6 week multi-handed fraud trial involving the LGV industry.
http://www.mirror.co.uk/news/uk-news/video-see-covert-footage-helped-3187038
2013 R v Read
3 week fraud trial at Aylesbury Crown Court. The defendant was acquitted of acting in abuse of her position as power of attorney for the bank accounts of an elderly and infirm neighbour.
2012 R v T.
Represented one defendant in 4 week, multi-handed conspiracy to defraud Santander Bank at Huntingdon Crown Court.
Sexual offences:
2014 R v B & H
Silk-led at trial and re-trial. For mother accused of inciting her 6-year-old natural daughter to sexual activity with her partner, who was convicted of oral, anal rape and vaginal penetration of the child.
2013 R v W.
Rape trial. Argued a successful s.41 application, defendant acquitted.
2012 R v Smith
4 week trial at Snaresbrook Crown Court involving multiple counts alleging the making and possession of indecent images and numerous breaches of SOPO.
2009/10 R v H
Led in case of Cruelty to a child at Wood Green Crown Court. Involved L. B. of Haringey, at that time beset by issues thrown up by the 'Baby P' case. Role as junior included attending the Family Courts to deal with technical and sensitive disclosure issues.
Memberships
Gray's Inn
Criminal Bar Association
Lawyer Rankings
(Leading Juniors)
Ranked: Tier 3
Nicholas Whitehorn –3 Temple Gardens 'Nicholas is a charming and natural advocate who is always very pleasant to deal with. He has very good client care skills. A superb junior and first-class cross-examiner.'
'A solid criminal set', 3 Temple Gardens has a track record of high-profile defence work. Nicholas Whitehorn acted for Charlotte Walker, who was charged with conspiring with others to cause her own abortion by ingesting mifepristone and misoprostol. The charges against Walker were dismissed, while the other co-defendants – the father of Walker's child and his two friends – were convicted of conspiring to administer a poison to Walker to cause a miscarriage. Elsewhere, Tim Forte represented Stephen Bishop in the long-running Operation Eelcatcher case, involving a plot to blow up a mosque using homemade explosives; Bishop received a four-year sentence.
Top Tier Firm Rankings
Firm Rankings