Set Profile > 3 Temple Gardens > London, England
3 Temple Gardens
Offices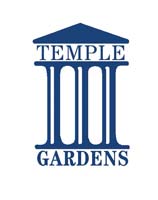 3 Temple Gardens
3 Temple Gardens
LOWER GROUND FLOOR, TEMPLE
LONDON
EC4Y 9AU
England
3 Temple Gardens > The Legal 500
Rankings
Adam Davis QC
-
3 Temple Gardens
'
His sharp commercial sense stands him in very good stead to handle the intricacies of all manner of fraud cases.
'
Ranked: Tier 3
Ranked: Tier 3
Ranked: Tier 4
3 TEMPLE GARDENS, which primarily defends, has members who 'appear in some of the most high-profile cases of the day'. Tim Forte, unled, represented a man charged with conspiracy to cause explosions likely to endanger life; thought to be only the second case involving actual or contemplated grenade use in England and Wales (the first being the murder of two Greater Manchester Police officers in 2012). Justin Hughston-Roberts, who joined from 9 Bedford Row, represented a gamekeeper who was charged with gross negligence manslaughter after a loaded shotgun stored in the back of his car went off, killing a passenger.
Ranked: Tier 3
Ranked: Tier 3
Ranked: Tier 3
Ranked: Tier 3
Ranked: Tier 3
Ranked: Tier 3
3 TEMPLE GARDENS is 'a prominent set in the field of white collar and serious crime' with its members appearing in some of the most high-profile cases. In recent news, Jeremy Wainwright QC took silk in 2019 and chambers was further strengthened by the arrival of three new tenants – Justin Hugheston-Roberts, Puneet Grewal, and Richard Reynolds – from 9 Bedford Row. Meanwhile, Alexander Williams, Rupert Hallowes , Sarah Read, and Simon Smith moved to 15 New Bridge Street with former deputy senior clerk Glenn Matthews, while Karlia Lykourgou joined Doughty Street Chambers. The quality of the clerking team led by 'responsive approachable' senior clerk Gary Brown is 'second to none'. 'Very commercially astute', Brown 'is responsible for chambers being propelled as a player in the international market and they regularly receive instructions on heavyweight fraud cases crossing borders'. Michael Cross is the deputy senior clerk and William McKimm is the first junior clerk. Offices in: London
3 Temple Gardens >
Firm Profile
The set:  Chambers was founded in 1964. In the early 1970s the decision was taken to specialise in criminal law and 3TG has continued to expand and flourish ever since. Today, with 69 tenants led by 5 Queen's Counsel, the set provides strength, depth and dedicated representation at every level of the criminal law.
Several of its former members are judges, including one who was appointed Judge Advocate General. Chambers has an extensive and growing client base, undertaking publicly funded and private work. We are both instructed top tier firms in London and the South East, and increasingly sought-after on other circuits, with professional clients instructing chambers from Liverpool, Manchester, Birmingham and Wales. With a strong reputation for being efficient, professional and reliable, while remaining friendly and approachable, with one of the best clerking teams around, able to identify the most suitable barrister for every brief, ensuring that Chambers extremely high standards of work are maintained. In the past year, chambers have welcomed ten new members and seen Jeremy Wainwright's appointment as Queen's Counsel. Three members of chambers have been appointed silk in the past four years.
In addition to mainstay areas of fraud, murder, serious sexual offences and organised crime, drugs, firearms, kidnap etc Chambers has continued to develop a reputation in financial and economic crime both domestically and internationally. Chambers has strengthened the teams dealing with business crime and related financial matters, serious sexual offences and extradition.
Types of work undertaken: 3TG's core areas of work include large-scale frauds (boiler room, phoenix, mortgage etc); major drug conspiracies, many involving substantial telecoms, PGP and computer evidence, and many with hundreds of thousands of pages; murder trials not least involving deaths of serving police officers; POCA proceedings -restraint, asset recovery, confiscation and civil forfeiture; and appellate work – Several members of chambers were recently instructed in Operation Midas, a large-scale fraud involving the alleged misappropriation of grant funding from the Welsh Assembly and the EU and the defrauding of private investors. Chambers are also instructed in Operation Balaban, a sophisticated, multi million-pound carbon credit fraud which branches into frauds involving gold mines and high value diamonds. We can also boast expertise in such areas as art crime; asset forfeiture and confiscation; civil and commercial; coroners court; courts martial; extradition; firearm legislation; food safety; health and safety; human rights; international arbitration; police discipline; judicial review; landlord and tenant; licensing and regulatory; medical negligence; money laundering; murder; online child abuse offences; organised crime; parole hearings; planning/properties; prison law; public access; road traffic; serious sexual offences; social media law; sports law; terrorism; tribunals and inquiries; and youth court.
Recruitment: In the past year chambers has welcomed ten new members; six from other sets and four from pupillage. This process of recruitment, reinforcement and expansion will continue. As part of the ongoing recruitment policy, 3TG welcome applications to join chambers. Please contact Kevin Aldridge (Chambers' Business Manager).
Main Contacts
| Department | Name | Email | Telephone |
| --- | --- | --- | --- |
| Senior Clerk | Gary Brown | gbrown@3tg.co.uk | 020 7427 5900 |
| Deputy Senior Clerk | Michael Cross | mcross@3tg.co.uk | 020 7427 5904 |
| Business Manager | Kevin Aldridge | kaldridge@3tg.co.uk | |
| Member of Chambers | BRADY QC (Scot), Scott (1987) | | |
| Member of Chambers | RADFORD QC, Nadine (1995) | | |
| Member of Chambers | ROUCH QC, Peter (1996) | | |
| Member of Chambers | DAVIS QC, Adam (1985) | | |
| Member of Chambers | FEMI-OLA QC, John (1985) | | |
| Member of Chambers | WAINWRIGHT QC, Jeremy (1990) | | |
| Member of Chambers | CRUICKSHANK, Cynthia (1968) | | |
| Member of Chambers | ARDEN, Karina (1970) | | |
| Member of Chambers | BELFORD, Dora (1977) | | |
| Member of Chambers | SAUNDERS, William (1980) | | |
| Member of Chambers | CONNOLLY, Simon (1981) | | |
| Member of Chambers | KNIGHT,Adrienne (1981) | | |
| Member of Chambers | BARNES, David (1981) | | |
| Member of Chambers | STORK, Brian (1981) | | |
| Member of Chambers | WOODCOCK, Jonathan (1981) | | |
| Member of Chambers | GELBART, Geoff (1982) | | |
| Member of Chambers | LAHIFFE, Martin (1984) | | |
| Member of Chambers | RYAN, David (1985) | | |
| Member of Chambers | ROSS, Gordon (1986) | | |
| Member of Chambers | COATES, John (1988) | | |
| Member of Chambers | WELLS, Nick (1990) | | |
| Member of Chambers | SALTER, Sibby (1991) | | |
| Member of Chambers | ATTRIDGE, Steven (1991) | | |
| Member of Chambers | BROWN, Robert (1993) | | |
| Member of Chambers | OSSACK, Tanya (1993) | | |
| Member of Chambers | BERTHAM, Christopher (1993) | | |
| Member of Chambers | FORTE, Tim (1994) | | |
| Member of Chambers | DEMPSEY, Karen (1996) | | |
| Member of Chambers | PRIDE, Peter (1996) | | |
| Member of Chambers | ROSEN, Jonathan (1996) | | |
| Member of Chambers | CRINNION, Neena (1997) | | |
| Member of Chambers | MOONAN, Caroline (1997) | | |
| Member of Chambers | STRADLING, Michael (1998) | | |
| Member of Chambers | JOSEPH, Henry (1998) | | |
| Member of Chambers | SHANNON, Simon (1999) | | |
| Member of Chambers | WILLIAMS, Alec (1999) | | |
| Member of Chambers | HUNTER, Peter (2000) | | |
| Member of Chambers | ELLIOTT, Richard (2001) | | |
| Member of Chambers | DOWSE, Clare (2002) | | |
| Member of Chambers | WING, James (2002) | | |
| Member of Chambers | KARBHARI, Naeem (2003) | | |
| Member of Chambers | CARTER, Nathalie (2004) | | |
| Member of Chambers | WHAWELL, Leesha (2005) | | |
| Member of Chambers | GLEDHILL, Simon (2005) | | |
| Member of Chambers | KENYON, Flavia (2005) | | |
| Member of Chambers | WHITEHORN, Nick (2006) | | |
| Member of Chambers | DURRANT, Charles (2006) | | |
| Member of Chambers | CHIDGEY, Kate (2006) | | |
| Member of Chambers | HITCHCOCK, Jodie-Jane (2006) | | |
| Member of Chambers | COOKE, Stephen (2006) | | |
| Member of Chambers | HARTE, Patrick (2006) | | |
| Member of Chambers | HERMAN, Saul (2007) | | |
| Member of Chambers | GRUNDY, Shona (2008) | | |
| Member of Chambers | HUGHESTON-ROBERTS, Justin (2009) | | |
| Member of Chambers | HORSELL, Andrew (2009) | | |
| Member of Chambers | COCKROFT, Tom (2010) | | |
| Member of Chambers | GREWAL, Puneet (2010) | | |
| Member of Chambers | WOLSTENHOLME, Adam (2011) | | |
| Member of Chambers | SCOTT, Cameron (2012) | | |
| Member of Chambers | CLARE, Carina (2012) | | |
| Member of Chambers | GLOVER, William (2012) | | |
| Member of Chambers | CHOUDHURY, Nargees (2013) | | |
| Member of Chambers | REID, Ruth (2013) | | |
| Member of Chambers | BAYLEY, Rosie (2014) | | |
| Member of Chambers | REYNOLDS, Richard (2014) | | |
| Member of Chambers | DA COSTA, Beverley (2015) | | |
| Member of Chambers | WILLIAMS, Hannah (2015) | | |
| Member of Chambers | MAHMUD, Shanice (2015) | | |
| Member of Chambers | LAWLOR, Brad (2016) | | |
Languages
Catalan English French German Romanian Spanish
Top Tier Set Rankings
Set Rankings