Bridge House > London, England > Set Profile
Bridge House
Offices
3 Temple Gardens
Bridge House
181 Queen Victoria Street
London
EC4V 4EG
England
Bridge House > The Legal 500
Rankings
3 Temple Gardens
 is home to a team of '
excellent practitioners
'. Defence work is a core pillar of strength for the set; in a recent case highlight, 
Adam Davis QC
and 
Tim Forte
successfully defended a trained boxer and a student at Liverpool University, against the charge of the murder and manslaughter of another student at the university. In another matter,
Nicholas Whitehorn
represented a man charged with the attempted murder of a man who had been in a long-term affair with his wife, as well as an alternative charge of wounding with intent after confronting the man with a knife; he was acquitted on both charges, with a sole conviction for reckless wounding.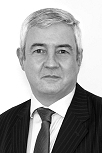 Jeremy Wainwright QC
-
3 Temple Gardens
'
Jeremy has a charming, easy-going manner and a warm, engaging advocacy style that puts juries at ease. Despite his laid back approach, Jeremy is tenacious and determined, never failing to pursue the points or issues that are important to his client's case. He is highly effective and a pleasure to be in a trial with.
'
Ranked: Tier 3
Adam Davis QC
–
3 Temple Gardens
'
Adam is  a hugely respected silk who is fiercely bright. He is easily able to persuade a tribunal and has a calm but strategic manner which plays out well in the most demanding and complex of heavyweight cases.
'
Ranked: Tier 3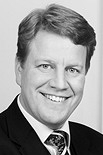 Christopher Bertham
–
3 Temple Gardens
'
Christopher is an impressive, conscientious and hard-working junior, who doesn't stint in his preparation of cases, and has excellent advocacy skills. He has very sound judgement and is able to make a well-reasoned assessment of a case and the issues in it, which is reflective of his very thorough preparation. His advice, both oral and written, is objective, articulate and to the point. He has very good court presence, and is concise, cogent and persuasive in his advocacy.
'
Ranked: Tier 2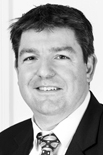 Tim Forte
-
3 Temple Gardens
'
Tim is very dedicated and clever. Both the lay clients and his peers respect his strengths and qualities of a talented and bright barrister. His written and oral submissions are often compelling.
'
Ranked: Tier 3
Nicholas Whitehorn
-
3 Temple Gardens
'
Nicholas is quite frankly my 'go-to' barrister. Intelligent and articulate, yet able to communicate with the most difficult of clients he provides robust advice and advocacy in the most challenging of cases.
'
Ranked: Tier 3
Testimonials
Set
'Three Temple Gardens has strength in depth and in the event of allocated counsel being unavailable I know I will be offered an alternative safe pair of hands.'
'Very reliable set, both in terms of quality and availability of counsel.'
'Three Temple Gardens is a friendly, approachable set with good members.'
Clerking
'A solid clerk's room. Mike Cross in particular is outstanding and is always available to resolve issues should the need arise.'
'Very responsive and helpful clerks. Reliably able to assist with covering all types of work, at a variety of courts and levels, and often at very short notice. Gary Brown in particular is a reliable, responsive and approachable clerk.'
'Kevin Aldridge and Gary Brown are enormously experienced clerks and very well-respected within the profession.'
Adam Davis QC
-
3 Temple Gardens
'
Adam's business and commercial acumen are always to the fore in fraud cases. His command of the papers is complete, his judgement is very sound and his client care is second to none.
'
Ranked: Tier 3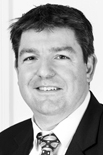 Ranked: Tier 2
Ranked: Tier 3
Bridge House >
Set Profile
Chambers was founded in 1964. In the early 1970s the decision was taken to specialise in criminal law and 3TG has continued to expand and flourish ever since. Today, with 68 tenants led by 5 Queen's Counsel, the set provides strength, depth and dedicated representation at every level of the criminal law.
Several of its former members are judges, including one who was appointed Judge Advocate General. Chambers has an extensive and growing client base, undertaking publicly funded and private work. We are both instructed by top tier firms in London and the South East, and increasingly sought-after on other circuits, with professional clients instructing chambers from Liverpool, Manchester, Birmingham and Wales. With a strong reputation for being efficient, professional and reliable, while remaining friendly and approachable, we have of the best clerking teams around, able to identify the most suitable barrister for every brief, ensuring that Chambers extremely high standards of work are maintained.
In addition to mainstay areas of fraud, murder, serious sexual offences and organised crime (drugs, firearms, kidnap etc) Chambers has continued to develop a reputation in financial and economic crime both domestically and internationally. Chambers has strengthened the teams dealing with business crime and related financial matters, serious sexual offences and extradition.
The marketing team organises forward thinking and practical seminars which have attracted panellists such as Baroness Butler-Sloss, Mrs Justice Andrews DBE and the Human Trafficking Foundation. Future highlights include seminars on cannabis regulation and financial crime. 3TG is also currently developing a programme of training seminars for law firms and in-house departments and is happy to collaborate to develop these on a bespoke basis. In addition, they have engaged a leading design agency to rebrand the set.
The Pupillage Committee continues to work hard to maintain high standards and last year Chambers saw the highest number of applicants in several years. Chambers is also proud of and supports access-to-the Bar initiatives including Ruth Reid's 'Cake & Counsel' which led to her being nominated for an award in the UK Diversity Legal Awards.
Types of work undertaken: 3TG's core areas of work include large-scale frauds (boiler room, phoenix, mortgage etc); major drug conspiracies, many involving substantial telecoms, PGP and computer evidence, and many with hundreds of thousands of pages; murder trials not least involving deaths of serving police officers; POCA proceedings – restraint, asset recovery, confiscation and civil forfeiture; and appellate work. Most recently, Tim Forte has been at the forefront of the EncroChat wave of cases, being recognised as one of the preeminent Counsel in dealing with the Encro legal arguments. In addition, six members of Chambers, Peter Rouch QC, Adam Davis QC, John Femi-Ola QC, Jide Lanlehin, Simon Shannon and James Wing, appeared together in a Murder trial at the Central Criminal Court, all were acquitted. Adam Davis QC and Simon Shannon were also successful in a very substantial fraud Private Prosecution at Southwark CC. Tim Forte led Michael Stradling before the Recorder of London in a "right wing terror" trial. Several members of chambers were instructed in Operation Midas, a large-scale fraud involving the alleged misappropriation of grant funding from the Welsh Assembly and the EU and the defrauding of private investors. Chambers were also instructed in Operation Balaban, a sophisticated, multi million-pound carbon credit fraud which branches into frauds involving gold mines and high value diamonds, which collapsed on the discrediting of the Crown's "expert witness". We can also boast expertise in such areas as asset forfeiture and confiscation; civil and commercial; coroners court; courts martial; extradition; firearm legislation; food safety; health and safety; human rights; international arbitration; police discipline; judicial review; landlord and tenant; licensing and regulatory; medical negligence; money laundering; murder; online child abuse offences; organised crime; parole hearings; planning/properties; prison law; public access; road traffic; serious sexual offences; social media law; sports law; terrorism; tribunals and inquiries; and youth court.
Recruitment:  Chambers recruitment, reinforcement and expansion continues. As part of the ongoing recruitment policy, 3TG welcome applications to join chambers. Please contact Kevin Aldridge (Chambers' Business Manager).
Staff Figures
:
Languages
Catalan French German Spanish
Diversity
3TG is committed to the active promotion of equal opportunities and tackling both direct and indirect discrimination. We recognise that there are groups of people in our society who have been and continue to be treated unfairly and disadvantaged on grounds of their race, ethnic or national origin, sex, gender, sexual orientation, age, religion, marital/ civil partnership status, pregnancy,  maternity, paternity, disability, social class or other protected characteristic.
We further recognise that discrimination on these grounds has not been eradicated from the legal and criminal justice systems. It is our intention that every individual should be accorded equal and fair opportunity judged on merit and ability alone, free from judgments or treatment based on prejudice or assumptions of collective characteristics.
We are committed to ensuring that our policies and practices relating to all aspects of Chambers' operation and the legal services we offer are fair and non- discriminatory.
We recognise that such a commitment requires that positive steps be taken to identify and eliminate possible areas of discrimination so as to ensure equality of access to all applicants, equality of treatment to all barristers and members of staff and equality of service to both professional and lay clients.
It is the policy of 3TG to deal with its tenants, pupils, employees, lay and professional clients and any applicant for pupillage, tenancy or employment and all others who have contact or dealings with chambers without distinction by reference to race, ethnic or national origin, sex, gender, sexual orientation, religion, marital/ civil partnership  status, pregnancy,  maternity, paternity or social class.  Our policy is also to disregard age and disability save for when they are genuinely material to the relevant position.
Chambers are committed to ensuring that pupils, tenants and employees are selected without discrimination, that discriminatory considerations play no part in the allocation of work within chambers, and that no instructions are accepted from solicitors who seek to select counsel on a discriminatory basis.
Chambers does not permit or condone harassment or bullying on the grounds of any of the factors set out at paragraph 1.
Chambers maintains separate written policy statements dealing with harassment and bullying (Dignity at work), fair selection of tenants, pupils, mini pupils and employees, fair access to work and instructions to clerks concerning the fair allocation of work and refusal of instructions offered on a discriminatory basis, flexible working and parental leave, reasonable adjustments policy and the operation of a grievance procedure.
Any decision or action found to have been taken on discriminatory grounds will, if possible, be reconsidered.
Steps will be taken to ensure that any harassment of any person or persons is brought to an end. Any tenant, employee or pupil of chambers who is found to have committed any act of prohibited discrimination will be dealt with as seems most appropriate by the Head or Deputy Head of Chambers in conjunction with the Management Committee.
We are committed to seeing those students from less advantaged backgrounds having a career at the Bar. We are committed to forging links with schools and schemes to deliver this commitment.
We are committed to providing specific support and mentoring for those returning to work after starting a family or other change of circumstance.
We are committed to undertaking training, developing strategies and running workshops to improve our knowledge and ability to achieve our diversity aims.
We are committed to promoting these principles so that the Bar is open to all, that it should reflect the society in which we live and facilitate unfettered career progression.
Our Equality and Diversity policy is constantly reviewed and updated in accordance with developments and changes in legislation/best practice in this area and takes account of the BSB's Equality and Diversity Code.
All barristers' chambers are required by the Bar Standards Board's Code of Conduct to publish anonymised diversity data at least once every three years. The survey is conducted on a voluntary basis, we must therefore point out that the data is not 100% but a large portion did respond to shed reliable light on diversity at 3TG.
Please click here  see the Staff Diversity Data
Please click here  to view the Barrister Members' Diversity Data
Equality and Diversity Officer: Neena Crinnion
Equality and Diversity Data Officers:  Ruth Reid and Kevin Aldridge