Set Profile > 9 Stone Buildings > London, England
9 Stone Buildings
Offices

Chambers of Edward Denehan
9 Stone Buildings
LINCOLN'S INN
LONDON
WC2A 3NN
England
9 Stone Buildings > The Legal 500
Rankings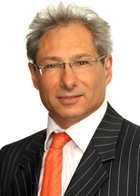 Peter Shaw QC
-
9 Stone Buildings
'
He is extremely bright and fully understands the commercial backdrop to the insolvency market which makes him incredibly easy to deal with and the clients appreciate his advice all the more.
'
Ranked: Tier 1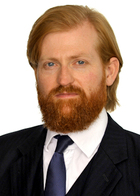 Joseph Curl QC
-
9 Stone Buildings
'
He simultaneously manages to be genuinely down-to-earth, while delivering a quality of analysis and courtroom performance worthy of the finest silks.
'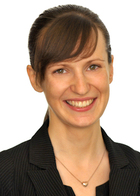 Ranked: Tier 5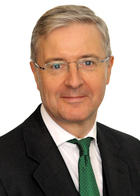 Ranked: Tier 2
Philip Brown
-
9 Stone Buildings
'
Tremendous knowledge, superb attention to detail, amazing ability to see through opponents' stories. He delivers a summing up without waffle but concise and to the point.
'
Ranked: Tier 5
Ranked: Tier 5
Rory Brown
-
9 Stone Buildings
'
Is uniformly excellent across the board with client, in conference, on paper and on his feet in court. He exudes calm, is always well prepared and unlike many advocates he never falters.
'
Ranked: Tier 3
Rory Brown
-
9 Stone Buildings
'
Responsive, very knowledgeable and always gives pragmatic advice. Has an exceptionally sharp understanding of both the practical and legal aspects of running a fraud case - a true pleasure to work with.
'
Ranked: Tier 4
Insolvency, contentious trusts and probate, and property litigation are the core specialisms at Chancery set
9 Stone Buildings
.
Testimonials
Clerks:
Clerks room – courteous and efficient
Alan Austin – senior clerk – very knowledgeable and a pleasure to deal with.
David is always helpful, generally prompt.
Very helpful and accommodating. A pleasure to deal with taking a lead from Alan Austin who is a great head clerk
Very helpful, extremely approachable, they always try their level best to accommodate an urgent request or offer alternative options.
Alan Austin and Jacob Price are excellent clerks, in particular.
Efficient clerks and no delays to requests and feedback.
Set:
9 Stone Buildings are a pleasure to deal with.
9 Stone Buildings provide an exceptional service.
Chambers have always been very accommodating. It is clear that they value relationships and will go that little bit further to try and keep all parties happy whilst maintaining a high level of service.
good – counsel at all levels always available
Good set, with insolvency specialists.
Pragmatic and practical.
Strong insolvency set.
The chambers are quick to respond and helpful when it comes to clarity on fees
Very helpful clerks who understand the issues and are able to respond rapidly to urgent applications and listing needs.
9 Stone Buildings >
Set Profile
9 Stone Buildings is a commercial chancery set and one of the oldest established chambers in Lincoln's Inn, with a history dating back to 1893. Although it has a proud tradition and heritage, it is a modern and progressive set committed to meeting the needs and expectations of all its clients with professionalism and integrity. Its members have a reputation for advocacy, knowledge and experience enabling it to provide clients with the highest standards of legal advice and representation in today's fast-changing world.
The set: Many of its members are leaders in their respective fields of practice, regularly appearing in all levels of courts and tribunals both in the UK and overseas jurisdictions where some have established practices.
9 Stone Buildings provides comfortable facilities staffed by a friendly and helpful clerking team equipped with up-to-date technology. It additionally provides an extensive seminar programme on topical issues for which it is accredited by the Law Society to offer CPD hours. Chambers is conveniently located in Lincoln's Inn.
In recent years the chambers have been joined by some notable established practitioners in line with Chambers' policy of selective recruitment.
Types of work undertaken: All members undertake advocacy, drafting and advice in a broad range of matters. These include all types of contract and commercial dispute, including construction, as well as confidential information, passing off, covenants restricting business activity or employment, companies and partnership matters, minority rights, directors' duties, internal disputes and mergers and acquisitions.
Claims to land, issues of title, boundary disputes, easements and rights of way are dealt with, together with landlord and tenant issues, including business, agricultural and residential tenancies, leasehold enfranchisement and housing. Law of commons and charities law are dealt with.
Corporate and personal insolvency are dealt with, as well as financial services matters, including investment transactions, investor protection, stock exchange matters, regulation, market abuse, insider dealing and market manipulation.
Trusts, settlements and wills are a particular specialism, as well as probate, administration of estates and family provision.
Banking, insurance, consumer credit and hire purchase are handled, as well as mortgages, guarantees and credit arrangements, fraud (including commercial fraud), conspiracy, mistake and constructive trusts. Injunctions and professional negligence are specialisms, as well as Court of Protection work, conflict of laws, judicial review and employment law.
Members undertake work in a variety of overseas locations, including Ireland, Isle of Man, Channel Islands, Switzerland, France, Gibraltar, Asia, the Caribbean and the US.
Main Contacts
| Department | Name | Email | Telephone |
| --- | --- | --- | --- |
| Senior clerk | Alan Austin | | |
| Junior clerk | David Clayton | | |
| Junior clerk | Jake Price | | |
| Junior clerk | Ben Rinaldi | | |
| Head of Chambers | DENEHAN, Edward (1981) | | |
| Member of Chambers | SHAW QC, Peter (1995) | | |
| Member of Chambers | JACOB, Isaac E (1963) | | |
| Member of Chambers | MEARES, Nigel (1975) | | |
| Member of Chambers | YOUNG, Martin (1984) | | |
| Member of Chambers | COUNSELL, Lynne M (1986) | | |
| Member of Chambers | SISLEY, Timothy (1989) | | |
| Member of Chambers | BROWN, Philip (1991) | | |
| Member of Chambers | RICHMAN, Helene Pines (1992) | | |
| Member of Chambers | COWEN, Timothy (1993) | | |
| Member of Chambers | BROMILOW, Daniel (1996) | | |
| Member of Chambers | CURL, Joseph (2007) | | |
| Member of Chambers | BROWN, Rory (2009) | | |
| Member of Chambers | MACE, Andrew (1997) | | |
| Member of Chambers | CALLARD, Graham (2001) | | |
| Member of Chambers | McGOWAN, Giselle (2011) | | |
| Member of Chambers | LINDSEY, Cecilia Xu (2012) | | |
| Member of Chambers | FAITH, Julian (2013) | | |
| Member of Chambers | COCKBURN, Thomas (2015) | | |
| Member of Chambers | WRIGHT, Paul (2017) | | |
| Member of Chambers | WANNAGAT, Nora (2018) | | |
| Member of Chambers | SHIPLEY, Andrew (2017) | | |
| Overseas Member | CRITELLI, Nicholas* (USA 1991) | | |
| Overseas Member | LEVY QC, James* (Gibraltar 1972) | | |
| Overseas Member | ASHTON, Dr Raymond* (Guernsey 1979) | | |
| Door Tenant | DOYLE Louis* (1996) | | |
| Door Tenant | FENNELL, Steven* (2014) | | |
| Academic Member | KEAY, Professor Andrew | | |
| | * Door tenants/Overseas Member | | |
| | | | |
Barrister Profiles
| Photo | Name | Position | Profile |
| --- | --- | --- | --- |
| | Daniel Bromilow | Daniel Bromilow studied law at Robinson College, Cambridge and joined Chambers after… | View Profile |
| | Phillip Brown | Philip has a wide ranging commercial chancery practice which includes advocacy, drafting… | View Profile |
| | Rory Brown | Rory has a commercial-chancery practice focusing on litigation in the following areas:… | View Profile |
| | Graham Callard | Graham is a tax lawyer with over 30 years of experience. Graham… | View Profile |
| | Thomas Cockburn | | View Profile |
| | Timothy Cowen | | View Profile |
| | Joseph Curl | Joseph Curl specialises in commercial Chancery, with the emphasis on insolvency. He… | View Profile |
| | Edward Denehan | Edward's practice is exclusively property based. It therefore includes real property, both… | View Profile |
| | Isaac Jacob | Described by "The Lawyer" as one of the stars of the Chancery… | View Profile |
| | Andrew Mace | | View Profile |
| | Giselle McGowan | Giselle McGowan has a commercial chancery practice with a particular emphasis on… | View Profile |
| | Nigel Meares | | View Profile |
| | Helene Richman | Helene Pines Richman has specialised in private client, property law and related… | View Profile |
| | Peter Shaw | Mr Shaw was formerly a solicitor admitted in 1986. He has had… | View Profile |
| | Andrew Shipley | | View Profile |
| | Nora Wannagat | | View Profile |
| | Paul Wright | | View Profile |
| | Cecilia Xu Lindsey | Barrister; Arbitrator | View Profile |
| | Faith Young | | View Profile |
| | Martin Young | An experienced and versatile advocate and advisor with principle areas of practice… | View Profile |
Languages
German Italian Chinese (Mandarin) French