Set Profile > Chambers of Richard Norton > Liverpool, England
Chambers of Richard Norton
Offices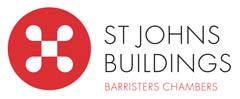 Chambers of Richard Norton
St John's Buildings
38 VERNON STREET
LIVERPOOL
L2 2AY
England
Chambers of Richard Norton > The Legal 500
Rankings
St John's Buildings' clinical negligence team is predominantly claimant-focused, with practitioners specialising in brain and spine injuries, delayed diagnosis and surgical negligence. Additionally, Henry Vanderpump is particularly notable for his work on complex procedural arguments, such as the attempted withdrawal of liability admissions by defendants, costs issues and the effects of recent court decisions concerning bereavement damages under the Fatal Accidents Act.
Ranked: Tier 1
Ranked: Tier 2
Ranked: Tier 2
Ranked: Tier 2
St John's Buildings commercial team is particularly strong on contract disputes, including breach of share purchase and loan agreements as well as  professional negligence.  Pépin Aslett recently represented a solicitor in a significant professional negligence claim arising from divorce proceedings.
Ranked: Tier 2
Ranked: Tier 2
Ranked: Tier 3
Ranked: Tier 3
St John's Buildings is described as a 'helpful and accommodating' set by clients, and is well respected for Court of Protection work within the region. 2019 silk Lorraine Cavanagh QC is often instructed for protected parties by the official solicitor or deputy, while rising star Eleanor Keehan has a more mixed practice, also receiving instructions from local authorities and family members.
St John's Buildings is home to Joseph O'Brien, who is instructed on behalf of both protected parties and health care providers, as well as families and local authorities. Key areas of work include health care, deprivation of liberty and contested property issues.
With members both prosecuting and defending in a range of serious cases, St John's Buildings is a strong contender across the circuit for criminal work. Key areas include sexual offences cases, fraud and violent crime. Of recent note, Mark Connor prosecuted two separate individuals for multiple historical sexual offences, securing prison sentences of 22 and 25 years.
St John's Buildings' Sheffield presence 'offers a broad range of experienced criminal barristers', particularly on the prosecution side of the aisle. 'Stand-out' junior Ian Goldsack recently prosecuted two women of previous good character who were convicted of the murder of a woman they believed to have information about a stolen necklace, acting as a junior alone against two silks. Richard Thyne acted as the lead junior for the crown in an eight-handed county lines drug conspiracy case.
Ranked: Tier 1
Ranked: Tier 2
Members of St John's Buildings' employment practice group is instructed by both employers and employees, with particular specialisms in discrimination, whistleblowing and constructive dismissal cases. Notable cases include Jason Searle's successful defence of disability discrimination case brought by a former director against a company providing accessibility solutions for the disabled. Steven Flynn departed the set for Kings Chambers in January.
St John's Buildings family team is home to several specialist family barristers at all levels of call, covering high-value financial remedy and both public and private children law matters. New silk Lorraine Cavanagh QC recently acted for a local authority in an FGM-related case concerning a mother attempting to return to Sudan with a child, while Sally Harrison QC is one of the key names on circuit for high net worth financial remedy matters.
Ranked: Tier 1
Ranked: Tier 1
Ranked: Tier 1
Ranked: Tier 1
Ranked: Tier 1
Ranked: Tier 1
Ranked: Tier 2
Ranked: Tier 2
Ranked: Tier 3
St John's Buildings is home to Laura Nash, who specialises in death in custody cases and care home deaths. Recent work includes representing a care home in  an inquest into the death of a resident with complex medical needs, and acting for the family in an inquest into the death of a Polish national suffering from paranoid schizophrenia while in custody, where mental health assessments were conducted without an interpreter. Nash also sits as an assistant coroner.
St John's Buildings is well-regarded within the region as a personal injury set, with a wide range of practitioners who are instructed across all aspects of personal injury work.  Particular areas of specialism include industrial disease, multi-defendant claims and catastrophic injury. Of recent note, Richard Norton recently acted for the claimant in a four-defendant case, where all four denied liability, after the claimant fell through a grate into a waste drain at a chemical plant undergoing construction work, settling the case at mediation.
2019 silk Lorraine Cavanagh QC is the key figure for public law at St John's Buildings. She is particularly focused on judicial review and Human Rights Act claims brought on behalf of children and vulnerable adults.
One of the largest chambers on the Northern and North Eastern circuits, St John's Buildings is particularly strong in family law across Yorkshire and Lancashire. The set also has expertise in Court of Protection, defendant personal injury, criminal, Chancery, and employment work. Since our last guide, Lorraine Cavanagh QC has taken silk; former solicitor David Jones has joined the set's employment group; and Jennifer Scully has officially been sworn in as a circuit judge. The 'friendly and accommodating clerks' are led by chief executive Chris Ronan. Tim Booth and Mark Robinson run the Sheffield and Chester operations respectively, while in Manchester, Mark Heald heads the crime team, Paul Laverty leads the family clerking, and Chris Shaw the civil team, which manages personal injury, employment, and commercial law. Offices in: Manchester, Liverpool, Sheffield, and Chester
Chambers of Richard Norton >
Firm Profile
St John's Buildings has a proven reputation for providing expert barristers and delivering a complete legal solution. We build long-term partnerships with clients by providing exceptional counsel backed by professional, reliable and consistently high quality standards of service.
Chambers is an early and enthusiastic adopter of new technology and AI to facilitate better and more cost effective service delivery. Innovations include, electronic booking, cloud storage, online diaries, remote access and automated billing. We invest heavily in our IT infrastructure and surrounding technologies.
Two years ago, Chambers developed unique electronic case collaboration software, in partnership with Advanced Legal. This innovation continues to receive national media attention for enabling the dramatic reduction of both our costs and our environmental footprint.
Already one of the largest Chambers in the country, St John's Buildings is following a strategy for growth to enhance the ability to service clients' needs by providing advocacy and advisory services nationally. This strategy is underpinned and enabled by our values of Service Excellence, Approachability, Community and Agility. The values define how we behave collectively and individually, to clients and to colleagues.
Chambers is managed by a Board of Directors and audited to ISO 9001 standards. Corporate governance and information security are taken very seriously; all members and staff have been trained on GDPR regulations.
As well as market-leading facilities including video conferencing, mediation suites, private meeting rooms and conference facilities, clients can take advantage of a wide programme of CPD seminars, and members offer bespoke in-house training on request. Regular client surveys are undertaken, feedback is acted upon immediately and improvements built into the Quality Manual.
SJB clients are spread nationally and range from the full spectrum of legal firms, insurance firms, local authorities and high-net-worth individuals through to commercial enterprises and SMEs. Members of Chambers also accept instructions from members of the public under the direct access rules.
Other addresses:
21 White Friars, Chester CH1 1NZ, Phone 01244 323070, Fax 01244 342930
38 Vernon Street, Liverpool L2 2AY, Phone 0151 243 6000, Fax 0151 243 6040
7 Leopold Street, Sheffield S1 2GY, Phone 0114 273 8951, Fax 0114 276 0848
Main Contacts
| Department | Name | Email | Telephone |
| --- | --- | --- | --- |
| Chief Executive | Chris Ronan | clerk@stjohnsbuildings.co.uk | 0161 214 1500 |
| Head of Corporate Services | David Anderson | clerk@stjohnsbuildings.co.uk | 0161 214 1500 |
| Practice Manager, Liverpool | Lisa Kemp | clerk@stjohnsbuildings.co.uk | 0151 243 6000 |
| Senior Clerk, Sheffield | Tim Booth | sheffield.clerk@stjohnsbuildings.co.uk | 0114 273 8951 |
| Senior Clerk, Chester | Mark Robinson | clerk@stjohnsbuildings.co.uk | 01244 323070 |
| Senior Civil Clerk | Chris Shaw | clerk@stjohnsbuildings.co.uk | 0161 214 1500 |
| Senior Criminal Clerk | Mark Heald | clerk@stjohnsbuildings.co.uk | 0161 214 1500 |
| Senior Family Clerk | Paul Laverty | clerk@stjohnsbuildings.co.uk | 0161 214 1500 |
| Head of Chambers | NORTON, Richard (1992) | | |
| Members of Chambers | REDFERN QC, Michael (1970) | | |
| Members of Chambers | CROWLEY QC, Jane (1976) | | |
| Members of Chambers | O'BYRNE QC, Andrew (1978) | | |
| Members of Chambers | BERKLEY QC, David (1979) | | |
| Members of Chambers | HILL QC, Jamie (1984) | | |
| Members of Chambers | HEATON QC, Frances (1985) | | |
| Members of Chambers | HARRISON QC, Sally (1992) | | |
| Members of Chambers | KELLY QC, Brendan (1988) | | |
| Members of Chambers | COLBORNE QC, Michelle (1993) | | |
| Members of Chambers | ROWLEY QC, Karl (1994) | | |
| Members of Chambers | CAVANAGH QC, Lorraine (2000) | | |
| Members of Chambers | VATER QC, John (1995) | | |
| Members of Chambers | WOOD, Graeme (1968) | | |
| Members of Chambers | HEDGECOE, John (1972) | | |
| Members of Chambers | SHANNON, Eric (1974) | | |
| Members of Chambers | LOWE, Geoffrey (1975) | | |
| Members of Chambers | LONGWORTH, Antony (1978) | | |
| Members of Chambers | GRUNDY, Philip (1980) | | |
| Members of Chambers | LONG, Andrew (1981) | | |
| Members of Chambers | BRUCE, David (1982) | | |
| Members of Chambers | GAL, Sonia (1982) | | |
| Members of Chambers | HARRISON, Peter (1983) | | |
| Members of Chambers | McKENNA, Brian (1983) | | |
| Members of Chambers | HARRISON, Keith (1983) | | |
| Members of Chambers | SHAW, Julian (1984) | | |
| Members of Chambers | LLOYD, Julian (1985) | | |
| Members of Chambers | DICKINSON, Jonathan (1986) | | |
| Members of Chambers | TAYLOR, Julian (1986) | | |
| Members of Chambers | KLOSS, Diana MBE (1986) | | |
| Members of Chambers | WALKER, Jane (1987) | | |
| Members of Chambers | DAGNALL, Jane (1987) | | |
| Members of Chambers | OATES, John (1987) | | |
| Members of Chambers | PRICE, Nicholas (1987) | | |
| Members of Chambers | BATRA, Bunty (1988) | | |
| Members of Chambers | EASTWOOD, Charles (1988) | | |
| Members of Chambers | CRABTREE, Simon (1988) | | |
| Members of Chambers | DAVITT, Paula (1988) | | |
| Members of Chambers | SANDERS, Damian (1988) | | |
| Members of Chambers | GRUNDY, Clare (1989) | | |
| Members of Chambers | PARTINGTON, Lisa (1989) | | |
| Members of Chambers | BRITCLIFFE, Anne (1989) | | |
| Members of Chambers | O'BRIEN Joseph (1989) | | |
| Members of Chambers | CARTER, Richard (1990) | | |
| Members of Chambers | THOMPSON, Jonathan (1990) | | |
| Members of Chambers | WATSON, David (1990) | | |
| Members of Chambers | SIMPSON, Raquel (1990) | | |
| Members of Chambers | REEVELL, Simon (1990) | | |
| Members of Chambers | WRIGHT, Alastair (1991) | | |
| Members of Chambers | MAWDSLEY, Matthew (1991) | | |
| Members of Chambers | ROBERTS, Mark (1991) | | |
| Members of Chambers | TAYLOR, Jonathan (1991) | | |
| Members of Chambers | PRATT, Patricia (1991) | | |
| Members of Chambers | SAVAGE, Tim (1991) | | |
| Members of Chambers | GREEN, Andrew (1992) | | |
| Members of Chambers | McNERNEY, Kevin (1992) | | |
| Members of Chambers | ASHMOLE, Timothy (1992) | | |
| Members of Chambers | WALKER, Fiona (1992) | | |
| Members of Chambers | KLOSS, Alex (1993) | | |
| Members of Chambers | POLGLASE, David (1993) | | |
| Members of Chambers | FITZHARRIS, Ginnette (1993) | | |
| Members of Chambers | BANKS, Rachael (1993) | | |
| Members of Chambers | HUGHES, Dermot (1993) | | |
| Members of Chambers | STANISTREET, Penelope (1993) | | |
| Members of Chambers | SEARLE, Jason (1993) | | |
| Members of Chambers | HARRISON, Leona (1993) | | |
| Members of Chambers | FORD, Caroline (1993) | | |
| Members of Chambers | WILSON, Myles (1993) | | |
| Members of Chambers | JONES, Benjamin (1993) | | |
| Members of Chambers | ORME, Richard (1993) | | |
| Members of Chambers | FLOOD, David (1993) | | |
| Members of Chambers | RODIKIS, Joanna (1993) | | |
| Members of Chambers | RHYS, Megan (1994) | | |
| Members of Chambers | WILD, Steven (1994) | | |
| Members of Chambers | GATENBY, James (1994) | | |
| Members of Chambers | CHUKWUEMEKA, John (1994) | | |
| Members of Chambers | CONNOR, Mark (1994) | | |
| Members of Chambers | TREBLE, Paul (1994) | | |
| Members of Chambers | COLE, Justine (1994) | | |
| Members of Chambers | WRENN, Helen (1994) | | |
| Members of Chambers | LOWE, Craig (1994) | | |
| Members of Chambers | BOOTH, Nigel (1994) | | |
| Members of Chambers | HOUGHTON, Lisa (1994) | | |
| Members of Chambers | MANN, Sara (1994) | | |
| Members of Chambers | DOUGLAS, Stephen (1994) | | |
| Members of Chambers | GUMBS, Annette (1994) | | |
| Members of Chambers | FRIEZE, Daniel (1994) | | |
| Members of Chambers | STABLES, Gordon (1995) | | |
| Members of Chambers | HICKEY, Julian (1995) | | |
| Members of Chambers | WEIR, Olivia (1995) | | |
| Members of Chambers | LAWSON, Andrew (1995) | | |
| Members of Chambers | McHUGH, Pauline (1995) | | |
| Members of Chambers | HILLAS, Samantha (1996) | | |
| Members of Chambers | ASLETT, Pépin (1996) | | |
| Members of Chambers | GOLDSACK, Ian (1997) | | |
| Members of Chambers | BAILEY, Andrew (1997) | | |
| Members of Chambers | WILLIAMS, Zillah (1997) | | |
| Members of Chambers | DENTON, Douglas (1997) | | |
| Members of Chambers | MAHMOOD, Ghazan (1997) | | |
| Members of Chambers | EVANS, Simeon (1997) | | |
| Members of Chambers | PARRY, Simon (1997) | | |
| Members of Chambers | SWAIN, Jacqueline (1998) | | |
| Members of Chambers | ROBERTS, Dafydd (1998) | | |
| Members of Chambers | ROWLEY-FOX, Rachael (1998) | | |
| Members of Chambers | THOMAS, Clare (1998) | | |
| Members of Chambers | BURNELL, Kate (1998) | | |
| Members of Chambers | TAYLOR, David (1998) | | |
| Members of Chambers | JAMES, David (1998) | | |
| Members of Chambers | MURDIN, Liam (1998) | | |
| Members of Chambers | SIMMONDS, Alexandra (1998) | | |
| Members of Chambers | EDWARDS, Susan (1998) | | |
| Members of Chambers | HAMMOND, Fayaz (1999) | | |
| Members of Chambers | KAUSER, Yasmin (1999) | | |
| Members of Chambers | BYRNE, Philip (1999) | | |
| Members of Chambers | RANA, Sufiyan (1999) | | |
| Members of Chambers | LORD, Andrew (1999) | | |
| Members of Chambers | HOLSGROVE, Lara (1999) | | |
| Members of Chambers | ASTBURY, Philip (1999) | | |
| Members of Chambers | LIVESLEY, Rhian (2000) | | |
| Members of Chambers | BEEVER, Prudence (2000) | | |
| Members of Chambers | WHALLEY, Alison (2000) | | |
| Members of Chambers | VAN DER HAER, Audrey (2000) | | |
| Members of Chambers | HAYES, Kathryn (2000) | | |
| Members of Chambers | KING, Oliver (2001) | | |
| Members of Chambers | MARSHALL, Laura (2001) | | |
| Members of Chambers | QUINNEY, Nicola (2001) | | |
| Members of Chambers | WYNNE, Andrew (2001) | | |
| Members of Chambers | POJUR, David (2001) | | |
| Members of Chambers | PORTER-PHILLIPS, Clare (2001) | | |
| Members of Chambers | BRIDGMAN, Andrew (2000) | | |
| Members of Chambers | VIR SINGH, Sylvia (2001) | | |
| Members of Chambers | REEVELL, Louise (2001) | | |
| Members of Chambers | CLINE, Robert (2002) | | |
| Members of Chambers | THYNE, Richard (2002) | | |
| Members of Chambers | SENIOR, Mark (2002) | | |
| Members of Chambers | SMITH, Paul (2002) | | |
| Members of Chambers | MOSS, Christopher (2002) | | |
| Members of Chambers | SMITH, Rebecca (2002) | | |
| Members of Chambers | McCLOSKEY, Louise (2002) | | |
| Members of Chambers | MOTTRAM, Cheryl (2002) | | |
| Members of Chambers | MONTALDO, Neil (2002) | | |
| Members of Chambers | SEMPLE, Gordon (2003) | | |
| Members of Chambers | HUDSON, Abigail (2003) | | |
| Members of Chambers | PALLO, Simon (2003) | | |
| Members of Chambers | MAGUIRE, Clodagh (2003) | | |
| Members of Chambers | ALI, Kashif (2003) | | |
| Members of Chambers | AKERS, Robert (2003) | | |
| Members of Chambers | LAWRENCE, Benjamin (2003) | | |
| Members of Chambers | BROWN, Stephen (2003) | | |
| Members of Chambers | ABRAHAM, Jade (2004) | | |
| Members of Chambers | WADDELL, Philippa (2004) | | |
| Members of Chambers | RIMMER, Catherine (2004) | | |
| Members of Chambers | CONNOLLY, Timothy (2004) | | |
| Members of Chambers | POOLE, William (2004) | | |
| Members of Chambers | STANBURY, Louise (2004) | | |
| Members of Chambers | HARRISON, Peta (2004) | | |
| Members of Chambers | SUTTON, Rebecca (2004) | | |
| Members of Chambers | WILSON, Helen (2004) | | |
| Members of Chambers | CHARLES, Simon (2004) | | |
| Members of Chambers | McGARRY, Steven (2005) | | |
| Members of Chambers | OPENSHAW, Samantha (2005) | | |
| Members of Chambers | WHITE, Debra (2005) | | |
| Members of Chambers | THOMPSON, Gareth (2005) | | |
| Members of Chambers | SPENCER, Shaun (2005) | | |
| Members of Chambers | MARSHALL, Lucy (2005) | | |
| Members of Chambers | CHRISTIAN, Neil (2005) | | |
| Members of Chambers | DE NAVARRO, Frances (2005) | | |
| Members of Chambers | KELLY, Ben (2006) | | |
| Members of Chambers | MORLEY, Kate (2006) | | |
| Members of Chambers | DAVEY, Helen (2006) | | |
| Members of Chambers | PARE, Christopher (2006) | | |
| Members of Chambers | BUNTING, Diarmuid (2006) | | |
| Members of Chambers | WHEATLEY, Jane (2007) | | |
| Members of Chambers | VANDERPUMP, Henry (2007) | | |
| Members of Chambers | OWEN-CASEY, Neil (2007) | | |
| Members of Chambers | CLEMO, Philip (2007) | | |
| Members of Chambers | GILMOUR, Peter (2007) | | |
| Members of Chambers | HAGGIS, Andrew (2007) | | |
| Members of Chambers | WOOD, Hannah (2007) | | |
| Members of Chambers | WILLIAMS, Cerys (2008) | | |
| Members of Chambers | METCALFE, Daniel (2008) | | |
| Members of Chambers | COOPER, Elisabeth (2008) | | |
| Members of Chambers | MURRAY, Simon (2008) | | |
| Members of Chambers | WALKER, Hannah (2008) | | |
| Members of Chambers | CAREY, Matthew (2008) | | |
| Members of Chambers | BELLAMY, Jonathan (2008) | | |
| Members of Chambers | MADDISON, Simon (2008) | | |
| Members of Chambers | JENKINS, Jamie (2008) | | |
| Members of Chambers | GOMER, Elis (2008) | | |
| Members of Chambers | LLOYD, Douglas (2008) | | |
| Members of Chambers | FRANCE-HAYHURST, Lucinda (2009) | | |
| Members of Chambers | HOLT, Kerry (2009) | | |
| Members of Chambers | NASH, Laura (2009) | | |
| Members of Chambers | BAINES, David (2009) | | |
| Members of Chambers | SINGH, Ashley (2009) | | |
| Members of Chambers | ROBERTS, Elliw (2009) | | |
| Members of Chambers | ASHKAR, Natalie (2008) | | |
| Members of Chambers | WHITELEY, Ginny (2010) | | |
| Members of Chambers | BAQRI, Zahra (2010) | | |
| Members of Chambers | SOUTHCOTE-WANT, Jessica (2010) | | |
| Members of Chambers | CHENG, Zoe (2011) | | |
| Members of Chambers | WILSON-THEAKER, Jessica (2012) | | |
| Members of Chambers | BURLEY, Michelle (2012) | | |
| Members of Chambers | KEEHAN, Eleanor (2013) | | |
| Members of Chambers | JOHNSON, Charlotte (2013) | | |
| Members of Chambers | SPENCE, Kate (2013) | | |
| Members of Chambers | GIHAIR, Navpreeth (2013) | | |
| Members of Chambers | MAXWELL, Gemma (2014) | | |
| Members of Chambers | AHARI, Tarlun (2014) | | |
| Members of Chambers | HUTCHINSON, Kelly (2014) | | |
| Members of Chambers | GRAY, Hunter (2015) | | |
| Members of Chambers | SHERRINGTON, Thomas (2015) | | |
| Members of Chambers | ZAFAR, Fatima (2015) | | |
| Members of Chambers | GORDON, Jemma (2015) | | |
| Members of Chambers | PARIS, William (2015) | | |
| Members of Chambers | EDWARDS, Robert (2016) | | |
| Members of Chambers | JONES, Kevin (2016) | | |
| Members of Chambers | BURDON, Matthew (2016) | | |
| Members of Chambers | RIEKSTINA, Kate (2016) | | |
| Members of Chambers | ROSS, Niamh (2016) | | |
| Members of Chambers | BATTERTON, Sean (2016) | | |
| Members of Chambers | WALSH, Martyn (2017) | | |
| Members of Chambers | HEANEY, Simon (2017) | | |
| Members of Chambers | HUGHES, Thomas (2017) | | |
| Members of Chambers | DAVIES, Richard (2017) | | |
| Members of Chambers | BRANNAN, Maria (2017) | | |
| Members of Chambers | RICHARDSON, Julie (2017) | | |
| Members of Chambers | POWELL, Natalie (2017) | | |
| Members of Chambers | TITUS-COBB, Rebecca (2017) | | |
| Members of Chambers | WOOD, Thomas (2017) | | |
| Members of Chambers | McKENNA, John (2018) | | |
| Members of Chambers | JONES, David (2019) | | |
Top Tier Set Rankings
Set Rankings