Mark Vanhegan KC > Chambers of Iain Purvis KC > London, England > Lawyer Profile
11 South Square
Offices

Chambers of Iain Purvis KC
11 South Square
GRAY'S INN
LONDON
WC1R 5EY
England
Mark Vanhegan KC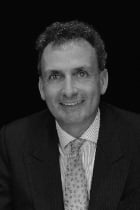 Position
Barrister dealing with all aspects of intellectual property law, media and entertainment and technology-related disputes. Appears regularly in all the courts and tribunals in England and Wales as well as Europe relating to intellectual property rights, including CJEU, Supreme Court and the European Patent Office. Also instructed in commercial arbitrations and is frequenty instructed as a mediator and as an expert in determinations. Notable cases include:
Facebook Ireland Limited v Voxer IP LLC [2021] EWHC 1377 (Pat)
Neurim v Mylan [2020] EWHC 3270 (Pat)
Neurim v Generics UK Limited (t/a Mylan) [2020] EWCA Civ 793
Neurim v Generics UK Limited (t/a Mylan) [2020] EWHC 1362 (Pat)
Philips v ASUSTEK, HTC et al [2019] EWCA Civ 2230
Koninklijke Philips NV v Asustek Computer Incorporation & Ors [2018] EWHC 1826 (Pat)
Koninklijke Philips v Asustek and HTC [2018] EWHC 1732 (Pat)
Koninklijke Philips v Asustek and HTC [2018] EWHC 1224 (Pat)
W3 Ltd v Easygroup Ltd & Anor [2018] EWHC 7 (Ch)
Generics (UK) Ltd v Yeda Research and Development Co [2017] EWHC 2629 (Pat)
Signature Realty Ltd v Fortis Developments Ltd [2016] EWHC 3583 (Ch)
Koninklijke Philips NV v Asustek Computer Incorporation & Ors [2016] EWHC 2220;
Unwired Planet International Ltd v Huawei Technologies Co Ltd & Ors [2016] EWHC 94 (Pat) Trial B
Pinterest v Premium Interest [2015] EWHC 738;
Jason Rawding v Seaga UK Ltd [2015] EWCA Civ 113;
Weatherford Global Products v Hydropath Holdings Ltd [2014] EWHC 2725 (TCC);
Apple v Samsung [2014] EWCA Civ 250;
Magmatic v PMS [2014] EWCA Civ 1925;
Collingwood Lighting v Aurora [2014] EWHC 228;
Nestec SA & Ors v Dualit Ltd & Ors [2013] EWHC 923 (Pat)
Manvers v Lubetech [2013] EWPCC 3393;
Hollister v Medik Ostomy [2012] EWCA Civ 1419;
Tarbs v Republic of Macedonia [2012] EWHC 1691;
Jones v Ricoh Ltd [2012] EWHC 348;
Bailey v Graham (Reggae Reggae Sauce) [2011] EWHC 3098;
Ate My Heart v Mind Candy (Lady Gaga v Lady Goo Goo) [2011] EWHC 2741;
Becker v OHIM (ECJ) [2010] ETMR 53, [2009] ETMR 38;
Virgin Atlantic v Premium (CA) [2010] FSR 27, [2010] RPC 8;
Virgin Atlantic Airways v Delta (Arnold J) + (CA) [2011] 8 + 18;
Galileo v European Union [2011] ETMR 22;
Kingsway Hall Hotel v Redsky [2010] EWHC (TCC);
Skype & Ebay v Joltid (2009);
Zeno Corp v BSM Bionic [2009] EWHC 1829;
Rousselon Frere v Hurwood [2008] RPC 30 + 31;
Knorr-Bremse v Haldex Brake [2008] FSR 30;
Independiente v Music Trading on-line (CD-WOW) [2008] 1 WLR 608 (CA), [2007] FSR 21;
O2 v H3G [2008] RPC 2 and 3;
Triumph v Eaton [2007] EWHC 1367;
Mastercigars v Hunters & Frankau [2007] RPC 24 (CA);
Navitaire v Easyjet [2006] RPC 2 and 3;
Sabaf v MFI [2005] RPC 10 (HL);
Chinawhite [2005] FSR 10 (CA);
Blayney v Clogau [2002] (CA);
Thibierge & Comar v Rexam [2002] RPC 18;
NLA v Marks & Spencer [2003] 1 AC 551 (HL);
Dyson v Hoover [2002] RPC 42 (CA);
DaimlerBenz v Alavi [2001];
Bruce Springsteen v Masquerade Music [2000] (CA);
Wheatley v Drillsafe [2000] (CA);
Mars v Teknowledge [2002];
ProSeiben v Carlton TV [1999] (CA);
Gerber v Lectra [1997] (CA);
Cavity Trays v RMC [1996] (CA).
Career
Called 1990; QC 2009.
Memberships
IP Bar Association; Chancery Bar Association.
Education
Abingdon School; Trinity College, Cambridge (MA natural sciences & law; 1989 BA, 1992 MA).
Leisure
Hill walking, tennis, travel.
Lawyer Rankings
(Leading Silks)
Ranked: Tier 1
Mark Vanhegan KC – 11 South Square 'Good at seeing the big points and presenting an accessible case to the court. Can be forceful with clients when required.'
The barristers at 11 South Square showcase combined expertise in intellectual property and telecoms disputes, often acting for major clients in cases with a crossover element. Appearing before the Court of Appeal, Michael Silverleaf KC acted for the Ministry of Defence in IPCom v Vodafone, intervening with the agreement of the parties, regarding the crown use provisions of Patents Act 1977; the case involves a technology that can be used to prioritize emergency services users over the mobile phone network. In Philips v Xiaomi, Mark Vanhegan KC represents the claimant in connection with patents declared to be essential to 3G and 4G standards. Vanhegan also went up against Brian Nicholson, who represented the defendant, in Facebook v Voxer, a dispute focused on a patent revocation action.
(Leading Silks)
Ranked: Tier 3
Regarded as 'one of the top IP sets at present', 11 South Square acts for film studios, musicians and music producers in a range of copyright and trade mark infringement challenges, with further expertise in royalty disputes and contractual breaches. Hugo Cuddigan KC, considered a 'top-drawer' silk, acted in Sheeran v Chokri, a High Court claim for negative declaratory relief by Ed Sheeran concerning his song "Shape of You" following allegation the song was plagiarized from the respondent's 2015 song "Oh Why". Representing the high-profile streaming service, Mark Vanhegan KC acted in In EasyGroup Limited v Netflix Inc and Swanberg, a High Court trademark infringement dispute relating to Easy, a Netflix comedy-drama.
(Leading Silks)
Ranked: Tier 1
Mark Vanhegan KC – 11 South Square 'A leader of choice for substantial IP litigation – a team player whose judicial gravity is a real asset in trial, and a highly effective advocate.'
The 'best intellectual property set around' for many, 11 South Square is consistently involved in the market's leading IP cases, including an enviable number of high-profile first instance trials and appeals. Recent highlights include Iain Purvis KC's representation of Ocado in a substantial Patents Court action concerning Autostore's patents for automated warehousing technology; and in one of the one of the most talked-about patent cases of recent times – Neurim v Mylan, an ongoing dispute involving Neurim's prolonged-release melatonin formulation used to treat insomnia, Circadin – Mark Vanhegan KC appeared as lead counsel for Mylan in the Patents Court on a preliminary injunction application. This was subsequently followed by an expedited appeal of such decision to the Court of Appeal, along with an expedited trial of the main action. The rising star juniors to note are Mitchell Beebe and Kyra Nezami, who are both increasingly involved in high-profile IP cases.
Top Tier Firm Rankings
Firm Rankings