Set Profile > Chambers of Simon Readhead QC > London, England
Chambers of Simon Readhead QC
Offices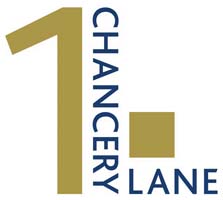 Chambers of Simon Readhead QC
1 Chancery Lane
LONDON
WC2A 1LF
England
Chambers of Simon Readhead QC > The Legal 500
Rankings
1 CHANCERY LANE houses 'some of the big-hitters in international injury law and can rightly be proud of its track record in this area'. The set specialises in overseas accident litigation and has significant experience in complex foreign clinical negligence, catastrophic injury, and abuse-related personal injury claims. Jack Harding was involved in the highly publicised holiday sickness claim, Bondarenko v TUI. Supreme Court case, Brownlie v Four Seasons, which is a leading case on agency liability, was a key matter for Matthew Chapman QC and John Ross QC.
Ranked: Tier 1
Ranked: Tier 1
Ranked: Tier 1
Ranked: Tier 3
John Ross QC
-
1 CHANCERY LANE
'
A first-class operator with a huge wealth of experience who is utterly unflappable, with a razor sharp knowledge of the law.
'
Ranked: Tier 1
Matthew Chapman QC
-
1 CHANCERY LANE
'
Has an unbelievable knowledge of the different legislation covering international personal injury and is incredibly nimble on his feet.
'
Ranked: Tier 2
1 CHANCERY LANE is 'a first-class set with great depth of counsel' for police defendant instructions. In one representative matter, Andrew Warnock QC acted for Thames Valley Police in a human rights claim arising from the death of a suspect who was killed during a police pursuit; the case involved the issue as to whether the police should cease pursuit of a suspect who is endangering their own life by dangerous driving and refuses to stop.
Ranked: Tier 1
Ranked: Tier 2
Ranked: Tier 2
Ranked: Tier 3
Ranked: Tier 3
The 'excellent' 1 Chancery Lane offers a 'full range of experience in the clinical negligence field'. Members have particular expertise acting in cases concerning catastrophic birth injuries, as well as claims arising from mental illness. The set has built a 'strong reputation' in multi-party actions and representing defendants in ground-breaking cases. Barristers are praised for their 'collaborative approach to work and instructions'. Edward Faulks QC represented the defendant in the Court of Appeal case of XX v Whittington NHS Trust, in which a claimant, who was rendered infertile due to clinical negligence, sought damages for the costs of a commercial surrogacy arrangement in California. Also for the NHS, Edward Bishop QC acted for the defendant in YAH v Medway NHS Foundation Trust, in which the distinction between primary and secondary victims in claims for psychiatric illness was addressed.
Ranked: Tier 3
Ranked: Tier 3
Ranked: Tier 3
Ranked: Tier 4
Ranked: Tier 4
Ranked: Tier 4
Ranked: Tier 4
Ranked: Tier 2
Ranked: Tier 3
Ranked: Tier 4
1 Chancery Lane is 'highly proficient in personal injury and related law'. The set is renowned for its involvement in historic abuse claims, but its specialisms also encompass motor-fraud cases as well as high-profile claims against local authorities. Edward Faulks QC and Paul Stagg appeared in the landmark case of CN v Poole BC on the issue of whether social workers owe duties of care to children in investigating allegations of abuse and neglect. Angus Piper is noted for his particular expertise in Highways claims relating to injuries caused by falling trees.
Ranked: Tier 3
Ranked: Tier 4
Ranked: Tier 5
Ranked: Tier 5
Ranked: Tier 5
Ranked: Tier 3
Ranked: Tier 3
Ranked: Tier 3
Ranked: Tier 4
1 Chancery Lane is a 'strong set' for professional negligence matters and its members regularly handle disputes across the legal, property, construction, insurance, and financial services sectors. Members are also noted for their expertise in public sector claims; Andrew Warnock QC appeared in Goman v Stockport where negligence was alleged against social services. Leading juniors Ivor Collett and Nicola  Atkins joined Crown Office Chambers in 2019.
Ranked: Tier 6
Ranked: Tier 6
Ranked: Tier 2
Ranked: Tier 3
Ranked: Tier 4
The 'down-to-earth' counsel at 1 Chancery Lane are 'highly proficient', 'well-respected', and 'offer a collaborative approach' to personal injury claims. In the challenging arena of historic abuse claims, chambers is 'renowned' for its knowledge and 'good strength in depth' on the subject. Chambers is also described as a 'reliable set' for clinical negligence, offering 'a strong range of expertise' both at junior and senior levels; is an 'excellent' choice for 'complex duty of care situations'; and is 'second to none in travel litigation, brilliant from top to bottom'. The set is also 'packed with excellent, bright barristers' specialising in police law. In December 2018, a seven-strong team of civil law specialists (Ian Stebbings, Richard Cherry, Simon Newman, Conor Kennedy, Richard McLean, Christopher Pask, and Terence Wong, along with clerk Greg Piner) joined chambers from 33 Bedford Row, while professional negligence juniors Ivor Collett and Nicola Atkins moved to Crown Office Chambers, catastrophic injuries junior Kiril Waite joined 7BR, and Richard Beaty joined Hailsham Chambers. The 'incredibly helpful' senior clerk, Clark Chessis, and his 'responsive, personable' clerking team are 'keen to please' and 'always go the extra mile' to deliver 'a seamlessly efficient service'. 'They always find suitable counsel even at the last minute and out of hours', said one instructing solicitor. First junior David Barrow 'goes out of his way to assist', while Dan Olivia is 'a credit to the set'; 'They know their barristers well.' Offices in: London
Chambers of Simon Readhead QC >
Firm Profile
1 Chancery Lane is a leading set specialising in claims involving professionals of all disciplines (including coverage issues) and public authority and police liability; travel/cross border/conflict of law claims and technically complex personal injury litigation. Members of chambers have been instructed in many of the leading novel contractual and tortious liability claims over the last 60 years, commencing with the professional liability case of Bolam v Friern Hospital Management Committee [1957] through to Brownlie v Four Seasons [2015] (private international law).
The set: In its core areas of practice, members of chambers offer expertise at all levels. They are accustomed to working constructively and co-operatively with one another in teams, providing complementary skills and levels of experience. They also recognise the importance of working with clients, are sympathetic to the pressures on a solicitor's time, and seek to provide a cost-effective and efficient litigation or advisory service. Flexibility and teamwork contribute to the set's ability to undertake cases on a variety of fee bases. Additionally several members of chambers are registered on the Public Access Scheme. 1 Chancery Lane is consistently recognised as providing a client-focused service. The set occupies modern, state-of-the-art premises on the corner of Chancery Lane and Fleet Street.
Types of work undertaken: In the field of professional liability disputes, members are regularly instructed in claims for and against lawyers, accountants, construction professionals, surveyors, valuers, insurance brokers and financial advisers. The claims against lawyers frequently involve property, probate and intestacy issues and coverage issues. This area of work includes representations at disciplinary hearings.
Medical law is a leading specialism in chambers and covers clinical negligence claims, public liability claims against health professionals, human rights claims involving hospitals and care providers and disciplinary and other regulatory hearings. Appearances at inquests are a further aspect of this specialism.
A significant proportion of the work undertaken at 1 Chancery Lane relates to disputes involving public authorities and police bodies. Members of chambers have appeared in a number of ground-breaking claims for damages against local education authorities, social services departments and police forces, which regularly encompass human rights issues and arguments as to the existence and scope of a duty of care. Representations at inquiries involving such bodies is an important adjunct to this area of work.
1 Chancery Lane has a highly praised travel law team that deals with all aspects of conflict of laws and cross-border issues, including overseas accident litigation (acting for claimants, defendants and their insurers), travel insurance claims, travel terms and conditions issues, package holiday and other international convention claims, as well as contractual recovery actions against overseas suppliers and international and national regulatory compliance issues.
The set has special expertise in technically complex personal injury matters. These include disputes about the existence and scope of legal duties of care, disaster litigation, industrial injuries and asbestos-related diseases, road traffic claims, stress-related illnesses, allegations of emotional, physical and sexual abuse, multi-party claims and complex issues of assessment of damages and implementation of structured settlements.
There is a property team which is well known for its landlord and tenant work and its commercial property work which specialises in banking (possessions, receiverships) work. It also deals with real property matters, including land registration and matters relating to agricultural holdings and housing. The set undertakes all forms of claims in tort relating to land, particularly those involving issues of nuisance, professional negligence, public liability and statutory duty. These include interference with property rights, pollution and environmental claims, geotechnical surveys and disputes relating to the contamination of land. The team also undertakes work involving trusts and probate.
Main Contacts
| Department | Name | Email | Telephone |
| --- | --- | --- | --- |
| Senior clerk | Clark Chessis | | |
| First junior clerk | David Barrow | | |
| Members of Chambers | READHEAD QC, Simon (1979) | | |
| Members of Chambers | FAULKS QC, Edward (1973) | | |
| Members of Chambers | ROSS QC, John (1971) | | |
| Members of Chambers | BISHOP QC, Edward (1985) | | |
| Members of Chambers | WARNOCK QC, Andrew (1993) | | |
| Members of Chambers | CHAPMAN QC, Matthew (1994) | | |
| Members of Chambers | HUNTER, William (1972) | | |
| Members of Chambers | WALMSLEY, Keith (1973) | | |
| Members of Chambers | BRYANT, John (1976) | | |
| Members of Chambers | GOODMAN, Andrew (1978) | | |
| Members of Chambers | YELL, Nicholas (1979) | | |
| Members of Chambers | WATERS, Julian (1986) | | |
| Members of Chambers | RIVALLAND, Marc (1987) | | |
| Members of Chambers | ALTHAUS, Justin (1988) | | |
| Members of Chambers | WEDDELL, Geoffrey (1989) | | |
| Members of Chambers | RIFAT, Maurice (1990) | | |
| Members of Chambers | PIPER, Angus (1991) | | |
| Members of Chambers | STAGG, Paul (1994) | | |
| Members of Chambers | THOMSON, Dr David (1994) | | |
| Members of Chambers | COLLETT, Ivor (1995) | | |
| Members of Chambers | MORTIMER, Sophie (1996) | | |
| Members of Chambers | BREDEMEAR, Zachary (1996) | | |
| Members of Chambers | PRAGER, Sarah (1997) | | |
| Members of Chambers | WAITE, Kiril (1997) | | |
| Members of Chambers | TRIGGER, Simon (2000) | | |
| Members of Chambers | MURRAY, Simon (2000) | | |
| Members of Chambers | KHALID, Saleem (2001) | | |
| Members of Chambers | HICKS, Ben (2001) | | |
| Members of Chambers | JOHNSON, Laura (2001) | | |
| Members of Chambers | HARDING, Jack (2004) | | |
| Members of Chambers | SPENCER, Andrew (2004) | | |
| Members of Chambers | CLARKE, Ian (2005) | | |
| Members of Chambers | DOBIE, Lisa (2006) | | |
| Members of Chambers | ABBOTT, Roderick (2006) | | |
| Members of Chambers | CROCKETT, Thomas (2009) | | |
| Members of Chambers | COLLINS, Thomas (2010) | | |
| Members of Chambers | ATKINS, Nicola (2012) | | |
| Members of Chambers | O'NEILL, Francesca (2012) | | |
| Members of Chambers | BEATY, Richard (2012) | | |
| Members of Chambers | DAVIS, Ella (2013) | | |
| Members of Chambers | AYRES, Katie (2014) | | |
| Members of Chambers | COLLIER, Richard (2016) | | |
| Members of Chambers | SMITH, Dominique (2016) | | |