5RB > London, England > Set Profile
5RB
Offices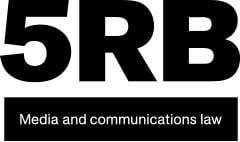 Chambers of Adrienne Page KC and Jane Phillips
5RB
5 GRAY'S INN SQUARE
LONDON
WC1R 5AH
England
5RB > The Legal 500
Rankings
5RB
 is a '
dominant set for defamation and privacy', 
with its barristers relied upon
'to produce first class work
'. 
Adrienne Page KC
and
Andrew Caldecott KC
were for the claimant and defendant respectively in 
Sharif v Associated Newspapers Ltd
, a trial concerning the meaning of a Mail article accusing the Pakistani prime minister of various fraud-related schemes. In
Attorney General v BBC, 
Adam Wolanski KC
is representing the BBC in a case brought by the government seeking to prevent the identification of an MI5 covert human intelligence source (CHIS) accused of abusing women. In addition, '
excellent
'
David Sherborne
acted alongside
Julian Santos
, representing the defendants and going up against
Kate Wilson
 in
IS Prime Ltd v Siddiqui and TF Global Markets (UK) Limited
, a malicious falsehood claim stemming from messages shared between the defendants in relation to separate proceedings the claimant was a party to.
Ben Gallop
–
5RB
'
Ben is extremely knowledgeable, brilliant with clients and always goes out of his way to assist his instructing solicitors and lay clients. His knowledge of media law is second to none.
'
Ranked: Tier 1
Testimonials
Set
'5RB is the dominant set for defamation and privacy, and their barristers can be relied on to produce first class work.'
'5RB of course top defamation/privacy/reputation management set.'
'5RB leads the field because it is solely focused on the media torts/defamation and privacy.'
As a '
main set in this area
', members of
5RB
appear in a range of FOIA request, appeals, ICO investigations, and data protection regulatory matters. 
Jonathan Barnes KC
represented the Duchess of Sussex in
Duchess of Sussex v Splash
, a privacy and data protection claim arising from the syndication of paparazzi photographs taken of the Duchess and her son.
Jonathan Scherbel-Ball
 represented Newsquest Media Group in judicial review proceedings concerning a purported anonymity and privacy order in relation to a dismissed police officer. In
ZXC v Bloomberg LP
,
Clara Hamer
 acted on behalf of Bloomberg in the Supreme Court in a high-profile privacy and data protection claim.
Ranked: Tier 1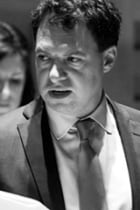 Ranked: Tier 2
Ranked: Tier 2
Testimonials
Set 
'Great defendant-oriented set for public law and information law.'
'5RB is a main set in this area.'
The barristers at
5RB
handle work for a variety of celebrities and outlets, acting in high-profile matters relating to the media and entertainment sphere. Taking silk in 2022,
Aidan Eardley KC
acted in defence of Italian publisher Gedi Gruppo Editoriale in a challenge to the court's jurisdiction in relation to the granting of an injunction against foreign defendants. Elsewhere in chambers, other notable figures include
Andrew Caldecott KC
,
Christina Michalos KC
, and
Justin Rushbrooke KC
.  
Ranked: Tier 4
Ranked: Tier 4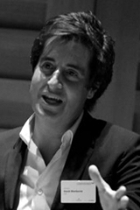 Ranked: Tier 1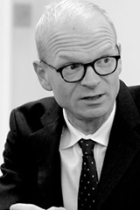 Ranked: Tier 4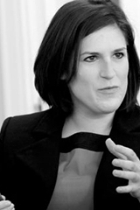 Ranked: Tier 4
5RB >
Set Profile
5RB is widely acknowledged and respected as a leading set specialising in media, entertainment and information law, in particular, defamation, privacy, breach of confidence, malicious falsehood, contempt of court, data protection, reporting restrictions and harassment.
The set: There are presently 33 members, including eight silks and one Australian SC. Members of chambers have wide experience in all divisions of the High Court and in the appellate courts. They also appear regularly in the criminal and family courts, usually in reporting restrictions matters, and before domestic tribunals, such as Ofcom and the ICO. Chambers regularly receives instructions from overseas. Most members of 5RB undertake public access work. In addition to litigation, members of chambers provide pre-publication advice, usually to newspapers, book publishers, media organisations, public authorities and companies.
Types of work undertaken: 5RB enjoys a pre-eminent reputation in cases where there is or may be a clash between freedom of expression and other rights. Members of chambers specialise in defamation, malicious falsehood, privacy, breach of confidence, contempt of court, reporting restrictions, data protection, harassment, blackmail and other related causes of action. They are regularly called upon to advise in cases of publication online and on social media, particularly where the identity of a publisher is unknown, and to seek disclosure or apply for Norwich Pharmacal orders. Some members of chambers specialise across a broader spectrum of media, entertainment, IP and sports law, including copyright, passing off, broadcasting regulatory work, advertising, and sports tribunal work.
Members of 5RB have appeared in many of the most significant media and communications cases, including PJS v News Group Newspapers (SC); OPO v MLA (SC); Pinar-Byrne v Linton (PC); Gulati and ors v MGN (CA) (Mirror phone-hacking); Weller v ANL (CA); Serafin v Malkiewicz and others (SC); Murray v ANL (CA); Khuja v Times Newspapers (SC); Lachaux v Independent Print Ltd (SC); Sobrinho v Impresa; Cliff Richard v BBC; Yeo v Times Newspapers Ltd; the News Group phone-hacking litigation; Attorney General v Conde Nast. Recent cases include: Vardy v Rooney; Riley v Murray (CA); Duchess of Sussex v Associated Newspapers (CA); Attorney General v BBC; ZXC v Bloomberg (SC); Soriano v Forensic News LLC & ors (CA).
Members of the set write or contribute to the principal textbooks in their field: Gatley on Libel and Slander; Duncan and Neill on Defamation; Clerk & Lindsell on Torts; The Law of Privacy and the Media; Blackstone's Guide to the Defamation Act; The Law of Photography and Digital Images; Borrie & Lowe: The Law of Contempt; Arlidge, Eady & Smith on Contempt.
Frequently 5RB's barristers are called upon to advise out-of-hours or to seek or oppose emergency injunctive relief. There are out-of-hours contact arrangements and an on-call rota for advice over weekends and public holidays. 5RB is sensitive to the fact that, as a leading specialist set, different members are often instructed on opposing sides of the same dispute. There are robust arrangements in place to preserve client confidentiality.
Main Contacts
| Department | Name | Email | Telephone |
| --- | --- | --- | --- |
| Senior clerk | LOVE, Andrew | | |
| Members of Chambers | PAGE KC, Adrienne (1974) (KC 1999) | | |
| Members of Chambers | PHILLIPS, Jane (1989) | | |
| Members of Chambers | RUSHBROOKE KC, Justin (1992) (KC 2013) | | |
| Members of Chambers | MICHALOS KC, Christina (1994) (KC 2019) | | |
| Members of Chambers | BENNETT KC, William (1994) (KC 2019) | | |
| Members of Chambers | WOLANSKI KC, Adam (1995) (KC 2019) | | |
| Members of Chambers | SPEKER KC, Adam (1999) (KC 2020) | | |
| Members of Chambers | BARNES, Jonathan KC (1999) (KC 2021) | | |
| Members of Chambers | EARDLEY, Aidan (2002) (KC 2022) | | |
| Members of Chambers | BLACKBURN SC, Tom (1988) (SC 2003 Australia) | | |
| Members of Chambers | MARZEC, Alexandra (1990) | | |
| Members of Chambers | SHERBORNE, David (1992) | | |
| Members of Chambers | BUSUTTIL, Godwin (1994) | | |
| Members of Chambers | DEAN, Jacob (1995) | | |
| Members of Chambers | MUNDEN, Richard (2003) | | |
| Members of Chambers | HIRST, David (2003) | | |
| Members of Chambers | SIMON-SHORE, Victoria (2005) | | |
| Members of Chambers | JOLLIFFE, Victoria (2005) | | |
| Members of Chambers | WILSON, Kate (2005) | | |
| Members of Chambers | SCHERBEL-BALL, Jonathan (2010) | | |
| Members of Chambers | McMAHON, Felicity (2008) | | |
| Members of Chambers | SANTOS, Julian (2008) | | |
| Members of Chambers | STRONG, Chloe (2010) | | |
| Members of Chambers | DE WILDE, Gervase (2012) | | |
| Members of Chambers | CALLUS, Greg (2012) | | |
| Members of Chambers | HAMER, Clara (2013) | | |
| Members of Chambers | STABLES, John (2012) | | |
| Members of Chambers | GALLOP, Ben (2017) | | |
| Members of Chambers | HAMER, Ben (2017) | | |
| Members of Chambers | WALKER-PARR, Lily (2018) | | |
| Members of Chambers | BROWNE, Luke (2017) | | |
| Members of Chambers | MCNEILL-WALSH, Gemma (2018) | | |
| Members of Chambers | WILLIAMS, Hope (2021) | | |
| Associate Member | BROWNE KC, Desmond (1969) (KC 1990) | | |
| Associate Member | CALDECOTT KC, Andrew (1975) (KC 1999) | | |
| Associate Member | MCCAFFERTY KC, Patrick (2005) (KC 2018) | | |
| Associate Member | SMITH, Professor Tony (1992) | | |
Barrister Profiles
| Photo | Name | Position | Profile |
| --- | --- | --- | --- |
| | Jonathan Barnes KC | Specialises in media and commercial litigation, including defamation, malicious falsehood, contract, agency,… | View Profile |
| | Jonathan Barnes KC | Specialises in media and commercial litigation, including defamation, malicious falsehood, contract, agency,… | View Profile |
| | William Bennett | William originally practised in criminal law before moving into defamation in 1996,… | View Profile |
| | Tom Blackburn SC | Defamation and Malicious Falsehood; Privacy and Confidence; Data Protection and Information Law;… | View Profile |
| | Desmond Browne | Specialises in media law, privacy and defamation. Recent cases include: Berezovsky v… | View Profile |
| | Luke Browne | Defamation and Malicious Falsehood; Privacy and Confidence; Data Protection and Information Law;… | View Profile |
| | Godwin Busuttil | Specialises in media work generally: defamation; malicious falsehood; privacy/confidence; data protection; contempt… | View Profile |
| | Andrew Caldecott | Defamation and Malicious Falsehood; Privacy and Confidence; Data Protection and Information Law;… | View Profile |
| | Greg Callus | Defamation and Malicious Falsehood; Privacy and Confidence; Data Protection and Information Law;… | View Profile |
| | Jacob Dean | Jacob specialises in defamation and privacy, media and entertainment and sports law.… | View Profile |
| | Aidan Eardley KC | Defamation and Malicious Falsehood; Privacy and Confidence; Data Protection and Information Law;… | View Profile |
| | Ben Gallop | Defamation and Malicious Falsehood; Privacy and Confidence; Data Protection and Information Law;… | View Profile |
| | Ben Hamer | Defamation and Malicious Falsehood; Privacy and Confidence; Data Protection and Information Law;… | View Profile |
| | Clara Hamer | Defamation and Malicious Falsehood; Privacy and Confidence; Data Protection and Information Law;… | View Profile |
| | David Hirst | Areas of work include defamation, privacy, malicious falsehood, contempt, reporting restrictions, copyright,… | View Profile |
| | Victoria Jolliffe | Specialises in defamation, privacy, malicious falsehood, harassment and other media related matters.… | View Profile |
| | Alexandra Marzec | Barrister dealing with libel and slander; misuse of private information and breach… | View Profile |
| | Felicity McMahon | Media law barrister practising in defamation, privacy and confidence, data protection, harassment,… | View Profile |
| | Christina Michalos KC | Specialises in copyright, breach of confidence, privacy, passing off, trade marks and… | View Profile |
| | Christina Michalos KC | Specialises in copyright, breach of confidence, privacy, passing off, trade marks and… | View Profile |
| | Patrick Milmo | Defamation, abuse of private information, breach of confidence, horse racing and professional… | View Profile |
| | Richard Alexander John Munden | Specialises in the areas of defamation, private and confidential information, harassment, data… | View Profile |
| | Adrienne Page | Specialises in defamation, privacy and related media law generally. For recent cases… | View Profile |
| | Jane Phillips | Defamation and Malicious Falsehood; Privacy and Confidence; Data Protection and Information Law;… | View Profile |
| | Justin Charles Neil Rushbrooke KC | Specialises in media and entertainment law, in particular libel (including corporate and… | View Profile |
| | Julian Santos | Specialises in defamation, privacy, harassment and data protection. Provides pre-publication advice to… | View Profile |
| | Jonathan Scherbel-Ball | Defamation and Malicious Falsehood; Privacy and Confidence; Data Protection and Information Law;… | View Profile |
| | David Alexander Sherborne | David is a media and entertainment barrister practising at 5RB who specialises… | View Profile |
| | Victoria Simon-Shore | Specialises in media law, including defamation, breach of confidence and privacy. For… | View Profile |
| | Adam Samuel Edward Speker | Specialises in defamation, privacy and media law; for recent and important cases… | View Profile |
| | John Stables | Defamation and Malicious Falsehood; Privacy and Confidence; Data Protection and Information Law;… | View Profile |
| | Chloe Strong | Chloe practises across the range of Chambers' specialties, with a particular focus… | View Profile |
| | Lily Walker-Parr | Defamation and Malicious Falsehood; Privacy and Confidence; Data Protection and Information Law;… | View Profile |
| | Kate Wilson | Defamation and Malicious Falsehood; Privacy and Confidence; Data Protection and Information Law;… | View Profile |
| | Adam Wolanski | Specialises in media law, including defamation, breach of confidence/privacy and reporting restrictions.… | View Profile |
| | Gervase de Wilde | Gervase joined 5RB in October 2013 following the completion of his pupillage… | View Profile |