5RB > London, England > Set Profile
5RB
Offices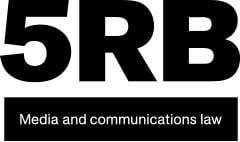 Chambers of Adrienne Page KC and Jane Phillips
5RB
5 GRAY'S INN SQUARE
LONDON
WC1R 5AH
England
5RB > The Legal 500
Rankings
5RB
 is considered
'the leading set in this area by some distance',
with the chambers being known for housing a significant number of barristers who specialize in defamation and privacy cases.
William Bennett
 successfully acted for Dinah Rose KC in
Rose v Ames & Times Media Limited
, concerning an article published in The Times alleging she wrongly claimed she had been professionally obliged to represent the Cayman Islands government in a case concerning the jurisdiction's lack of provision in law for same-sex marriage - the matter settled with an apology in open court from the newspaper. In the
Sir James Dyson v Channel Four Television Corporation & Anor
,
Adam Wolanski KC
defended Channel Four in the libel claim made by Sir James concerning allegations made on Channel 4 News concerning working conditions at Dyson's factories in Malaysia.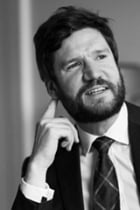 Luke Browne
–
5RB
'He appears experienced beyond his year of call. He is technically excellent and when working with him he is proactive and goes above and beyond.'
Ranked: Tier 1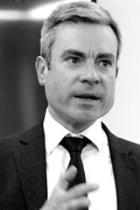 Aidan Eardley KC
–
5RB
'Aidan has encyclopedic legal knowledge; clarity of thought and expression and is very thorough.'
Testimonials
'Andrew Love is a very good operator.'
'Antony Braeger is excellent. Easy to deal with and very responsive. Andrew Love is probably the most experienced clerk at the media bar.'
'Very good clerks, responsive and helpful, as well as being available out of hours. Andrew Love is a top level senior clerk, while Georgina Gills is also very good.'
'Excellent, prompt and fantastic service.'
'Very responsive and a pleasure to deal with.'
'Very efficient and user-friendly.'
'The quality and service are brilliant. They cannot be faulted.'
'Brilliant service.'
The team at
5RB
stands out for its established expertise in handling, among other areas of data protection law, regulatory issues, ICO investigations and FOIA requests and appeals.
Aidan Eardley KC
is very experienced in appearing for and against media companies in data protection matters, and is equally strong in representing government departments in high-profile mandates. Among the junior end of chambers, the '
excellent all-rounder
'
Clara Hamer
is singled out for her expertise in advising on complex litigation and major data breach matters.
Jonathan Scherbel-Ball
 is '
tenacious, diligent, and strategic
', and
Kate Wilson
 is well versed in both claimant and defendant work, with particular strength in advising public authorities on data protection and privacy claims.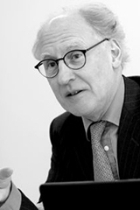 Ranked: Tier 1
Justin Rushbrooke KC
–
5RB
'A silk of legendary status. Clients are very impressed by him and want him on their side.
'
Ranked: Tier 2
Adam Speker KC
–
5RB
'An excellent strategist: he reads cases and court rooms brilliantly.'
Ranked: Tier 2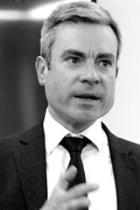 Testimonials
'Antony Braeger is excellent. He is easy to deal with and very responsive.'
'Andrew Love is a very good operator.'
'Georgina Gills is professional, friendly and responsible.'
'5RB is really impressive when it comes to data protection.'
'From top to bottom, you always receive the best.'
'The set as a whole is strong in data protection law with a great array of experienced barristers at various levels who can be called upon.'
'Excellent, prompt and fantastic service.'
'Very responsive and a pleasure to deal with.'
5RB >
Set Profile
5RB is widely acknowledged and respected as a leading set specialising in media, entertainment and information law, in particular, defamation, privacy, breach of confidence, malicious falsehood, contempt of court, data protection, reporting restrictions and harassment.
The set: There are presently 33 members, including eight silks and one Australian SC. Members have wide experience in all divisions of the High Court and in the appellate courts. They also appear regularly in the criminal and family courts, usually in reporting restrictions matters, and before domestic tribunals, such as Ofcom and the ICO. Chambers regularly receives instructions from overseas. Most members of 5RB undertake public access work. In addition to litigation, members provide pre-publication advice, usually to newspapers, book publishers, media organisations, public authorities and companies.
Types of work undertaken: 5RB enjoys a pre-eminent reputation in cases where there is or may be a clash between freedom of expression and other rights. Members specialise in defamation, malicious falsehood, privacy, breach of confidence, contempt of court, reporting restrictions, data protection, harassment, blackmail and other related causes of action. They are regularly called upon to advise in cases of publication online and on social media, particularly where the identity of a publisher is unknown, and to seek disclosure or apply for Norwich Pharmacal orders. Some members specialise across a broader spectrum of media, entertainment, IP and sports law, including copyright, passing off, broadcasting regulatory work, advertising, and sports tribunal work.
Members of 5RB have appeared in many of the most significant media and communications cases, including PJS v News Group Newspapers (SC); OPO v MLA (SC); Pinar-Byrne v Linton (PC); Gulati and ors v MGN (CA) (Mirror phone-hacking); Weller v ANL (CA); Serafin v Malkiewicz and others (SC); Murray v ANL (CA); Khuja v Times Newspapers (SC); Lachaux v Independent Print Ltd (SC); Sobrinho v Impresa; Cliff Richard v BBC; Yeo v Times Newspapers Ltd; the News Group phone-hacking litigation; Attorney General v Conde Nast. Recent cases include: Vardy v Rooney; Riley v Murray (CA); Duchess of Sussex v Associated Newspapers (CA); Attorney General v BBC; ZXC v Bloomberg (SC); Soriano v Forensic News LLC & ors (CA).
Members of the set write or contribute to the principal textbooks in their field: Gatley on Libel and Slander; Duncan and Neill on Defamation; Clerk & Lindsell on Torts; The Law of Privacy and the Media; Blackstone's Guide to the Defamation Act; The Law of Photography and Digital Images; Borrie & Lowe: The Law of Contempt; Arlidge, Eady & Smith on Contempt.
Frequently 5RB's barristers are called upon to advise out-of-hours or to seek or oppose emergency injunctive relief. There are out-of-hours contact arrangements and an on-call rota for advice over weekends and public holidays. 5RB is sensitive to the fact that, as a leading specialist set, different members are often instructed on opposing sides of the same dispute. There are robust arrangements in place to preserve client confidentiality.
Main Contacts
| Department | Name | Email | Telephone |
| --- | --- | --- | --- |
| Senior clerk | LOVE, Andrew | | |
| Members of Chambers | PAGE KC, Adrienne (1974) (KC 1999) | | |
| Members of Chambers | PHILLIPS, Jane (1989) | | |
| Members of Chambers | RUSHBROOKE KC, Justin (1992) (KC 2013) | | |
| Members of Chambers | MICHALOS KC, Christina (1994) (KC 2019) | | |
| Members of Chambers | BENNETT KC, William (1994) (KC 2019) | | |
| Members of Chambers | WOLANSKI KC, Adam (1995) (KC 2019) | | |
| Members of Chambers | SPEKER KC, Adam (1999) (KC 2020) | | |
| Members of Chambers | BARNES, Jonathan KC (1999) (KC 2021) | | |
| Members of Chambers | EARDLEY, Aidan (2002) (KC 2022) | | |
| Members of Chambers | BLACKBURN SC, Tom (1988) (SC 2003 Australia) | | |
| Members of Chambers | MARZEC, Alexandra (1990) | | |
| Members of Chambers | SHERBORNE, David (1992) | | |
| Members of Chambers | BUSUTTIL, Godwin (1994) | | |
| Members of Chambers | DEAN, Jacob (1995) | | |
| Members of Chambers | MUNDEN, Richard (2003) | | |
| Members of Chambers | HIRST, David (2003) | | |
| Members of Chambers | SIMON-SHORE, Victoria (2005) | | |
| Members of Chambers | JOLLIFFE, Victoria (2005) | | |
| Members of Chambers | WILSON, Kate (2005) | | |
| Members of Chambers | SCHERBEL-BALL, Jonathan (2010) | | |
| Members of Chambers | McMAHON, Felicity (2008) | | |
| Members of Chambers | SANTOS, Julian (2008) | | |
| Members of Chambers | STRONG, Chloe (2010) | | |
| Members of Chambers | DE WILDE, Gervase (2012) | | |
| Members of Chambers | CALLUS, Greg (2012) | | |
| Members of Chambers | HAMER, Clara (2013) | | |
| Members of Chambers | STABLES, John (2012) | | |
| Members of Chambers | GALLOP, Ben (2017) | | |
| Members of Chambers | HAMER, Ben (2017) | | |
| Members of Chambers | WALKER-PARR, Lily (2018) | | |
| Members of Chambers | BROWNE, Luke (2017) | | |
| Members of Chambers | MCNEILL-WALSH, Gemma (2018) | | |
| Members of Chambers | WILLIAMS, Hope (2021) | | |
| Associate Member | BROWNE KC, Desmond (1969) (KC 1990) | | |
| Associate Member | CALDECOTT KC, Andrew (1975) (KC 1999) | | |
| Associate Member | MCCAFFERTY KC, Patrick (2005) (KC 2018) | | |
| Associate Member | SMITH, Professor Tony (1992) | | |
Barrister Profiles
| Photo | Name | Position | Profile |
| --- | --- | --- | --- |
| | Jonathan Barnes KC | Specialises in media and commercial litigation, including defamation, malicious falsehood, contract, agency,… | View Profile |
| | Jonathan Barnes KC | Specialises in media and commercial litigation, including defamation, malicious falsehood, contract, agency,… | View Profile |
| | William Bennett | William originally practised in criminal law before moving into defamation in 1996,… | View Profile |
| | Tom Blackburn SC | Defamation and Malicious Falsehood; Privacy and Confidence; Data Protection and Information Law;… | View Profile |
| | Desmond Browne | Specialises in media law, privacy and defamation. Recent cases include: Berezovsky v… | View Profile |
| | Luke Browne | Defamation and Malicious Falsehood; Privacy and Confidence; Data Protection and Information Law;… | View Profile |
| | Godwin Busuttil | Specialises in media work generally: defamation; malicious falsehood; privacy/confidence; data protection; contempt… | View Profile |
| | Andrew Caldecott | Defamation and Malicious Falsehood; Privacy and Confidence; Data Protection and Information Law;… | View Profile |
| | Greg Callus | Defamation and Malicious Falsehood; Privacy and Confidence; Data Protection and Information Law;… | View Profile |
| | Jacob Dean | Jacob specialises in defamation and privacy, media and entertainment and sports law.… | View Profile |
| | Aidan Eardley KC | Defamation and Malicious Falsehood; Privacy and Confidence; Data Protection and Information Law;… | View Profile |
| | Ben Gallop | Defamation and Malicious Falsehood; Privacy and Confidence; Data Protection and Information Law;… | View Profile |
| | Ben Hamer | Defamation and Malicious Falsehood; Privacy and Confidence; Data Protection and Information Law;… | View Profile |
| | Clara Hamer | Defamation and Malicious Falsehood; Privacy and Confidence; Data Protection and Information Law;… | View Profile |
| | David Hirst | Areas of work include defamation, privacy, malicious falsehood, contempt, reporting restrictions, copyright,… | View Profile |
| | Victoria Jolliffe | Specialises in defamation, privacy, malicious falsehood, harassment and other media related matters.… | View Profile |
| | Alexandra Marzec | Barrister dealing with libel and slander; misuse of private information and breach… | View Profile |
| | Felicity McMahon | Media law barrister practising in defamation, privacy and confidence, data protection, harassment,… | View Profile |
| | Christina Michalos KC | Specialises in copyright, breach of confidence, privacy, passing off, trade marks and… | View Profile |
| | Christina Michalos KC | Specialises in copyright, breach of confidence, privacy, passing off, trade marks and… | View Profile |
| | Patrick Milmo | Defamation, abuse of private information, breach of confidence, horse racing and professional… | View Profile |
| | Richard Alexander John Munden | Specialises in the areas of defamation, private and confidential information, harassment, data… | View Profile |
| | Adrienne Page | Specialises in defamation, privacy and related media law generally. For recent cases… | View Profile |
| | Jane Phillips | Defamation and Malicious Falsehood; Privacy and Confidence; Data Protection and Information Law;… | View Profile |
| | Justin Charles Neil Rushbrooke KC | Specialises in media and entertainment law, in particular libel (including corporate and… | View Profile |
| | Julian Santos | Specialises in defamation, privacy, harassment and data protection. Provides pre-publication advice to… | View Profile |
| | Jonathan Scherbel-Ball | Defamation and Malicious Falsehood; Privacy and Confidence; Data Protection and Information Law;… | View Profile |
| | David Alexander Sherborne | David is a media and entertainment barrister practising at 5RB who specialises… | View Profile |
| | Victoria Simon-Shore | Specialises in media law, including defamation, breach of confidence and privacy. For… | View Profile |
| | Adam Samuel Edward Speker | Specialises in defamation, privacy and media law; for recent and important cases… | View Profile |
| | John Stables | Defamation and Malicious Falsehood; Privacy and Confidence; Data Protection and Information Law;… | View Profile |
| | Chloe Strong | Chloe practises across the range of Chambers' specialties, with a particular focus… | View Profile |
| | Lily Walker-Parr | Defamation and Malicious Falsehood; Privacy and Confidence; Data Protection and Information Law;… | View Profile |
| | Kate Wilson | Defamation and Malicious Falsehood; Privacy and Confidence; Data Protection and Information Law;… | View Profile |
| | Adam Wolanski | Specialises in media law, including defamation, breach of confidence/privacy and reporting restrictions.… | View Profile |
| | Gervase de Wilde | Gervase joined 5RB in October 2013 following the completion of his pupillage… | View Profile |