Monckton Chambers > London, England > Set Profile
Monckton Chambers
Offices

Chambers of Tim Ward QC and Philip Moser QC
Monckton Chambers
1 & 2 RAYMOND BUILDINGS, GRAY'S INN
LONDON
WC1R 5NR
England
Monckton Chambers > The Legal 500
Rankings
Monckton Chambers is for some 'the leading chambers for competition disputes in London', with a deep bench of members at both silk and junior level that advise on state aid, follow-on damages, abuse of dominance and class action claims. Many of the set regularly litigate in Luxembourg; Daniel Beard QC led Alan Bates, James Bourke and Ligia Osepciu in representing Apple in an appeal before the General Court regarding the Commission's finding that Apple must pay €13bn to the Irish government after its tax treatment was found to amount to state aid. In the UK, members of the set acted on for multiple parties of the Sainsbury's v Visa & Mastercard in the Supreme Court case concerning interchange fees; Mark Brealey QC acted for Sainsbury's, while Jon Turner QC and Laura Elizabeth John represent other claimants. At junior level, Anneliese Blackwood has been working extensively with Tim Ward QC, including on claims relating to the trucks cartel litigation. Anneli Howard QC took silk in the 2021 round.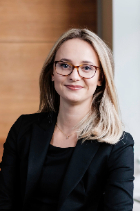 Ranked: Tier 1
Ranked: Tier 1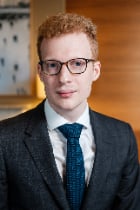 David Gregory
-
Monckton Chambers
'
Very bright and able to cut to the heart of difficult legal problems. David provides exceptionally clear and concise drafting.
'
Ranked: Tier 1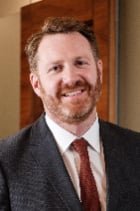 Rob Williams QC
-
Monckton Chambers
'
Rob is an understated advocate who comes across as very measured and considered, which is an approach that works very effectively in English courts.
'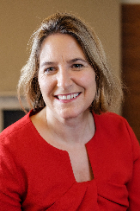 Anneli Howard QC
-
Monckton Chambers
'
Anneli is immensely bright and strategic. She is constantly considering new angles and is quickly able to see many steps ahead. Anneli has a huge memory for cases in the competition space which she can tap into in any situation.
'
Testimonials
Set
'Monckton are without doubt the premier competition law set. They run training sessions of a very high calibre throughout the year. The large number of very experienced barristers they have is a great asset as you always know you will be able to instruct a very able practitioner.'
'Extremely well regarded and consistently deep bench strength in the area of competition law.'
'I consider Monckton to be the leading chambers for competition disputes in London. Monckton has a strong bench both at silk and junior level, and has good options on both the claimant and defendant sides of the disputes.'
'The first port of call for me for competition counsel. Has a number of hugely able tenants who are always in demand and tend to get instructed on the headline cases.'
Clerking
'Very strong. Provide exceptional client service. David Hockney and Steve Duffet stand out.'
'The clerks are excellent. John Keegan and Steve Duffett are very personable and have a fantastic knowledge of the law firms and their own barristers. They are always able to match up barristers effectively for cases. Their business development is also very skilful and feels personal.'
Undoubtedly a '
go-to set for EU law
',
Monckton Chambers
members include some of the most sought-after lawyers in the jurisdiction, and receive instructions from public bodies, private companies and individuals. The set's strength in depth is demonstrated by members being instructed on all sides of
Viasat v Inmarsat and Ofcom, 
a Court of Appeal case relating to Ofcom's decision to grant an authorisation for the use of 2GHz spectrum to Inmarsat;
Tim Ward QC
acted for Inmarsat, Viasat was represented by
Philip Moser QC
, while
Josh Holmes QC
acted for Ofcom. As regards the European Courts,
Gerry Facenna QC
represented the UK before the CJEU in
C-623/17 Privacy International 
which concerned the relationship between EU data protection laws and national security, while
Ian Rogers QC
 has acted both for and against the UK government in the CJEU, in addition to appearing in EFTA Court. At the junior level,
Ben Lask
has experience acting unled on behalf of the UK government in CJEU preliminary references, while
Brendan McGurk
 focuses on environmental law, phytosanitary regulation and tax issues.
Anneli Howard QC
 took silk in 2021.
Testimonials
Set
'Monckton remain my go-to set for EU law.'
'I have the advantage of having worked with Monckton Chambers set for over a decade and the high quality of their junior Barristers and when required, the seamless way the team are able to coordinate their combined skills to best advantage has been a particular feature of this set.'
'High quality set for EU law/public law.'
'Great quality advocates with very efficient clerking service.'
Clerking
'David Hockney appears very well organised and capable.'
'Quietly and unobtrusively efficient.'
'Involved in almost all the big cases in this area',  Monckton Chambers includes members who act for top content providers, mobile and fixed-line telecommunications companies, broadcasters, and Ofcom. Daniel Beard QC acted for the Foreign, Commonwealth, and Development Office in Privacy International v Secretary of State for Foreign and Commonwealth Affairs, in which the CJEU deliberated whether national security laws used by the UK, France, and Belgium requiring the retention of bulk data by telecoms were in contravention of EU law.  He was joined by Robert Palmer QC, who continues to act for MI5, MI6, and GCHQ.  In Vodafone and TalkTalk v Ofcom, Josh Holmes QC successfully defended Ofcom in an appeal challenging its new regulatory package for business data connections in the UK.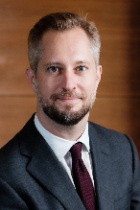 Ranked: Tier 1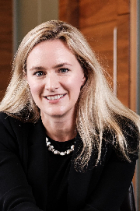 Fiona Banks
-
Monckton Chambers
'
Fiona is a brilliant barrister who distills complex information quickly and accurately and helps formulate strong pleadings and strategies.
'
Ranked: Tier 1
Ranked: Tier 1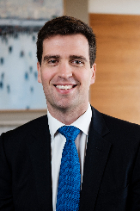 Ranked: Tier 1
Testimonials
Set
'One of the two top competition chambers; Monckton has made efforts in recent years to expand its general commercial offering, which seems to be bearing fruit.'
'Exceptionally strong in IT/Telecoms. Involved in almost all the big cases in this area.'
Clerking
'Clerks room and reception are excellent. Stephen Duffett always responds promptly and effectively.'
'Responsive, great at listing appointments, practical.'
Monckton Chambers
assists suppliers, contracting authorities and utilities with the full range of public procurement services, from non-contentious advice during the tender process to representation in complex litigation and mediation.
Michael Bowsher QC
is representing the UK Government in
Good Law Project v Secretary of State for Health and Social Care
, in defending a judicial review concerning its £15bn procurement scheme for personal protective equipment.
Philip Moser QC
is a respected figure for transport and infrastructure cases, and at the junior end,
Brendan McGurk
stands out for his expertise in advising on IT and health-related challenges. In another significant case,
Valentina Sloane QC
represented First Trenitalia West Coast Rail, as intervening party in the highly-publicised 
Stagecoach East Midlands Trains v Secretary of State for Transport
case, which concerned several rail franchise procurements that occurred while bidders were being investigated by The Pensions Regulator.
Ranked: Tier 1
Jack Williams
-
Monckton Chambers
'
He is a very enthusiastic junior barrister with excellent drafting skills and real desire to do his very best for the client and the case. He is a pleasure to lead and he has a great career ahead of him.
'
Ranked: Tier 1
Ranked: Tier 1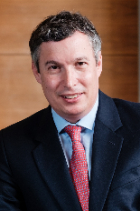 Ranked: Tier 1
Ranked: Tier 2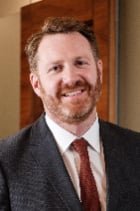 Rob Williams QC
–
Monckton Chambers
'
Rob is able to explain technical legal concepts to clients in a user-friendly way. His advice is clear, concise and directive.
'
Testimonials
Set
'Monckton Chambers has expertise at all levels and I am generally able to find that they are able to offer alternatives if one particular barrister is unavailable.'
'A very reliable set, particularly for EU and procurement law and a good set of helpful clerks.'
'Monckton Chambers are pre-eminent in the field of procurement and competition law. They have real in-depth expertise.'
Clerking
'Excellent – Steven Duffett is to be commended in particular.'
Monckton Chambers has an 'excellent pool of barristers' with extensive experience in indirect tax. Melanie Hall QC has a strong presence in tax law and has expertise advising clients in the financial services and higher education space. Valentina Sloane QC focuses on EU law, tax and procurement. A recent case of note for Sloane is HMRC v The Rank Group, a test case on fiscal neutrality that involved a refund claim for £67m of VAT overpayments. Peter Mantle is also noted and has a strong VAT and indirect tax litigation and advisory practice; he represented the Royal Opera House against HMRC on its input tax recovery claim, where it was identified that there was a sufficient link between production costs and catering supplies.
Testimonials
Set
'The chambers are my first port of call for support. They have an excellent pool of barristers covering a wider range disciplines.'
Clerking
'I usually deal with John Keegan who is responsive, offers sensible suggestions and works with you on budgets.'
The '
truly excellent
'
Monckton Chambers
 is '
very knowledgeable and generous with its time
', and members '
are more than willing to offer pro-bono advice
'. The '
first-class barrister
'
Anneli Howard QC
– a 2021 silk appointment – is acting alongside
Gerry Facenna QC
for the claimants in 
R (the3million) v Minister for the Cabinet Office
, a judicial review against the government for alleged failings in voter registration, prohibiting non-UK EU citizens from voting in the 2019 European Parliament elections.
Tim Ward QC
specialises in public law actions against commercial regulators; he represented Uber London in successfully challenging Transport for London's refusal to renew its licence on the grounds it was not a "fit and proper person" to hold one.
Ian Wise QC
represented a claimant in a judicial review of the Crown Prosecution Service's membership of Stonewall's "Diversity Champions" scheme. In addition, with
Imogen Proud
, Wise QC represented the claimants in
R (Electronic Collar Manufacturers Association and Petsafe Ltd), 
a case concerning electronic training collars for dogs hinging on issues of Wednesbury unreasonableness as well as Article 1 Protocol 1 convention rights.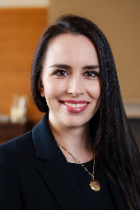 Imogen Proud
-
Monckton Chambers
'
Imogen is a brilliant barrister. She has a first-class mind, is very hard-working, is greatly responsive, and is user friendly. She is also particularly good at dealing with clients.
'
Ranked: Tier 1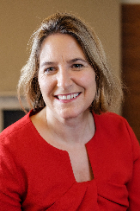 Anneli Howard QC
-
Monckton Chambers
'
Anneli is a first-class barrister. She has a great mind and is exceptionally hard working. She is very much a future leader of the public law bar.
'
Testimonials
Set
'Monckton Chambers has a wealth of public law and procurement expertise. In particular a strength-in-depth of junior and senior junior counsel to be able to handle even the largest cases requiring a multi-counsel team.'
'Monckton Chambers is truly excellent. They are very much the go to choice of chambers for our high profile public and procurement law instructions (whether one is acting for claimants/defendants).'
'Monckton Chambers have excellent strength from juniors to silks. Their top silks are busy but still available. Its very common to see them on at least one side of a case (if not both sides!).'
'Monckton is an amazing set – the barristers are clever, innovative and demonstrate an impressive and in depth knowledge of their practice areas.'
Clerking
'Steve Duffett ensures clients and instructing solicitors get the best service from Monckton's barristers. He helps select the right barrister for the task. Steve ensures the barristers he works with juggle their competing interests so their clients can get time in counsel's diaries.'
'The clerks are great and responsive. Jaden Maloney in particular is excellent: he is hard working and responsive.'
Monckton Chambers
is particularly adept at handling cases with an overlap of commercial, regulatory litigation and human rights, and the protection of commercial interests through international human rights proceedings. In the Supreme Court,
Ian Wise QC
acted for the claimants in
R(Z) v Hackney LBC and Agudas Israel Housing Association,
a case concerning positive discrimination in the provision of housing specifically adapted for the use of Orthodox Jews. Eric Metcalfe successfully represented the government in
R (Michael) v Governor of HMP Whitemoor
, concerning a convicted murderer who argued that his right to a fair trial was impeded by his presence at a civil case by video link.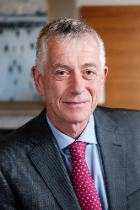 Ranked: Tier 2
Ranked: Tier 4
Monckton Chambers' practitioners are praised for their 'strong performance' across the spectrum of public and commercial law. Its data protection and information rights offering is well exhibited by its ongoing work for the ICO. Gerry Facenna QC is 'a good tactical thinker in relation to group and representative actions', and recently acted for the ICO on the first two major GDPR penalty decisions against British Airways and Marriott Hotels. Julianne Kerr Morrison has 'a good tactical understanding of the practical issues needed to progress a case' and has been advising Open Rights Group and the3million on a judicial review about the compliance of the new Data Protection Act 2018 with the GDPR, concerning the exemption granting for immigration enforcement purposes.
Ranked: Tier 1
Ranked: Tier 1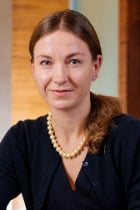 Ranked: Tier 2
Testimonials
Set:
'Everyone I have used in Monckton has put in a strong performance'.
Clerking:
'Helpful and friendly – they have always sought to help out on matters we have needed assistance with'.
Monckton Chambers
is the set of
Fiona Banks
and
Paul Harris QC
, a duo '
as good as anybody else at the sports Bar
'. The set is principally renowned for matters which intersect sports and commercial EU regulations, namely competition, freedom of movement and cross-border trading laws. Harris QC recently achieved victory in the case of the extremely high-profile case of
Manchester City v UEFA
, successfully convincing the Court of Arbitration for Sport to overturn the club's ban from European competition for matters concerning Financial Fair Play regulations. As for Banks, her recent workload includes regulation, contract, conspiracy, state aid and unfair prejudice-related disputes spread across a variety of clients from the football, motorsport and rugby.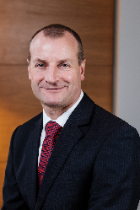 Ranked: Tier 1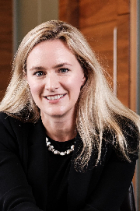 Fiona Banks
-
Monckton Chambers
'
Fiona is exceptionally bright, perceptive and able to both digest and explain complex matters very clearly.
'
Ranked: Tier 1
Testimonials
Set
'Strong on regulatory matters by reputation, which is warranted. Availability of counsel is very good and the clerks will give alternative junior options when and where appropriate.'
'Fiona Banks and Paul Harris QC are a very good team and in terms of their sports practice/expertise, they are as good as anyone.'
Clerking
'Very friendly, helpful and responsive.'
'Gemma Rawlinson is very responsive.'
'Very approachable.'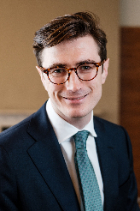 William Hooper
–
Monckton Chambers
'
Very bright and easy to work with, and happy to lead on pretty large, complex cases despite his relatively junior years. He speaks with gravitas. A star junior and one to watch.
'
Ranked: Tier 1
Ranked: Tier 6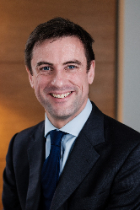 Robert Palmer QC
-
Monckton Chambers
'
A highly accomplished practitioner who delivers with clarity and composure both when advising clients and when delivering submissions in court or tribunal.
'
Ranked: Tier 2
Ranked: Tier 3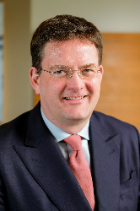 William Buck
-
Monckton Chambers
'
William rolls his sleeves up and gets on with it. Straight-talking and creative thinking, he easily does the job of a good QC - he is a good advocate.
'
Ranked: Tier 4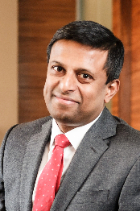 Thomas Sebastian
-
Monckton Chambers
'
Absolutely brilliant. He's the total package - calm, client-friendly, super smart and an excellent advocate. He is also without doubt the leading expert at the Bar on WTO and trade law.
'
Ranked: Tier 2
Drew Holiner
-
Monckton Chambers
'
It is a huge advantage to have an expert in Russian law that is also UK-qualified and fluent in English. Drew is an excellent expert. He produces clear, concise and convincing expert reports with great efficiency.
'
Ranked: Tier 3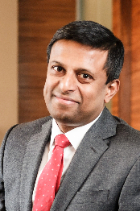 Ranked: Tier 3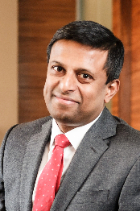 Ranked: Tier 2
Monckton Chambers >
Set Profile
As established leaders with proven expertise at both silk and junior level in its core fields of EU and competition, VAT, regulatory matters, procurement and commercial public law, Monckton has an outstanding combination of intellectual ability and litigation experience in a host of tribunals and courts, both nationally and internationally.
Types of work undertaken: Every member has an impressive in-depth knowledge and a high degree of specialisation in EU law. That knowledge and experience spans a broader field than many other chambers and encompasses the following:
Competition/EU: for several years Monckton has been rated highly in EU/competition law by a number of directories. Chambers has significant experience before the Competition Appeal Tribunal, appearing in the majority of its cases since its inception, and has expertise in all regulatory matters.
Environmental: Monckton Chambers has many specialists in environmental law who regularly advise and appear before domestic courts and the community courts on environmental law issues.
Human rights and civil liberties: chambers brings to bear a range of specialist expertise in the field of human rights and civil liberties, not only in the context of traditional judicial review proceedings, but also in other areas such as competition and regulatory law, freedom of information/data protection and international human rights cases. Members of chambers regularly act for both claimants and defendants in proceedings raising human rights issues
Information and data protection: Monckton Chambers is a premier set in the field of information law, data protection and privacy rights. Members are uniquely well placed to provide assistance in relation to disputes involving EU law, and their commercial, environmental, regulatory and public law expertise means they are adept at handling disputes arising in a wide variety of contexts.
Procurement: members of Monckton provide suppliers, contracting authorities and utilities with a full range of services, from non-contentious advice during the tender process to representation in highly complex litigation and, where appropriate, mediation. Monckton has 27 practitioners specialising in procurement law, dealing with hundreds of sets of procurement instructions each year.
Public and administrative: Monckton has experience of transnational litigation in a public law context, from both a government or regulator's viewpoint, and that of an individual, company or undertaking, specifically in: EU, ECHR, international commercial arbitration, foreign national constitutional law.
Public international law: chambers has expertise in international trade law. Post-referendum this international economic law expertise has been highly in demand. Members of chambers act in other areas of public international law including acting in bilateral investment treaty and sanctions matters.
Sports: Monckton Chambers has considerable expertise in the field of pure sports law, and vast experience in the fields of overlap between sports law and all aspects of commercial EU law, most notably competition law, freedom of movement and cross-border trading.
Telecommunications: Chambers has a leading-edge practice in telecommunications and electronic communications generally. Members regularly appear in the leading telecommunications cases for mobile and fixed-line telecommunications companies, broadcasters, content providers and the Office of Communications.
VAT: Moncktons has the largest team of indirect tax law specialists at the Bar, offering an unrivalled breadth of experience. Members have represented taxpayers and HMRC in the VAT and Duties Tribunal, High Court, Court of Appeal, Supreme Court and the Court of Justice of the European Union in dozens of cases.
See www.monckton.com for more details.
Main Contacts
| Department | Name | Email | Telephone |
| --- | --- | --- | --- |
| Senior clerk | David Hockney | | |
| Members of Chambers | WARD QC, Tim (1994) | | |
| Members of Chambers | MOSER QC, Philip (1992) | | |
| Members of Chambers | SWIFT QC, John (1965)* | | |
| | BELLAMY QC, Sir Christopher (1968)* | | |
| Members of Chambers | GEE QC, Steven (1975) | | |
| Members of Chambers | COLLINS SC, Michael (1978)* | | |
| | VAJDA QC, Christopher (1979)* | | |
| Members of Chambers | HALL QC, Melanie (1982) | | |
| Members of Chambers | BREALEY QC, Mark (1984) | | |
| Members of Chambers | BOWSHER QC, Michael (1985) | | |
| Members of Chambers | TURNER QC, Jon (1988) | | |
| Members of Chambers | WISE QC, Ian (1992) | | |
| Members of Chambers | HARRIS QC, Paul (1994) | | |
| Members of Chambers | BEARD QC, Daniel (1996) | | |
| Members of Chambers | SMITH QC, Kassie (1995) | | |
| Members of Chambers | ROGERS QC, Ian (1995) | | |
| Members of Chambers | PERETZ QC, George (1990) | | |
| Members of Chambers | PICKFORD QC, Meredith (1999) | | |
| Members of Chambers | FACENNA QC, Gerry (2001) | | |
| Members of Chambers | HOLMES QC, Josh (1997) | | |
| Members of Chambers | PALMER QC, Robert (1998) | | |
| Members of Chambers | KREISBERGER QC, Ronit (1999) | | |
| Members of Chambers | SLOANE QC, Valentina (2000) | | |
| Members of Chambers | WILLIAMS QC, Rob (2000) | | |
| Members of Chambers | BAUDENBACHER, Prof. Carl (Former President of the EFTA Court 2003-2017)* | | |
| Members of Chambers | MITCHELL SC, Frank (2010)* | | |
| Members of Chambers | MACNAB, Andrew (1986) | | |
| Members of Chambers | MANTLE, Peter (1989) | | |
| Members of Chambers | HILL, Raymond (1992) | | |
| Members of Chambers | LINDSAY, Alistair (1993) | | |
| Members of Chambers | PIPE, Gregory (1995) | | |
| Members of Chambers | RAYMENT, Ben (1996) | | |
| Members of Chambers | METCALFE, Eric (1999) | | |
| Members of Chambers | GARDNER, Piers (2000) | | |
| Members of Chambers | GREGORY, Julian (2000) | | |
| Members of Chambers | BUCK, William (2001) | | |
| Members of Chambers | HOWARD, Anneli (2002) | | |
| Members of Chambers | BATES, Alan (2003) | | |
| Members of Chambers | LASK, Ben (2003) | | |
| Members of Chambers | McGURK, Brendan (2004) | | |
| Members of Chambers | WOOLFE, Philip (2004) | | |
| Members of Chambers | McBRIDE, Jeremy (2004)* | | |
| Members of Chambers | SUTERWALLA, Azeem (2004) | | |
| Members of Chambers | HOLINER, Drew (2005) | | |
| Members of Chambers | WEST, Ewan (2006) | | |
| Members of Chambers | BANKS, Fiona (2006) | | |
| Members of Chambers | BLACKWOOD, Anneliese (2007) | | |
| Members of Chambers | JOHN, Laura Elizabeth (2007) | | |
| Members of Chambers | OSEPCIU, Ligia (2008) | | |
| Members of Chambers | LALL, Tarlochan (2010) | | |
| Members of Chambers | KERR MORRISON, Julianne (2010) | | |
| Members of Chambers | GRUBECK, Nikolaus (2010) | | |
| Members of Chambers | MCCARTHY, Conor (2010) | | |
| Members of Chambers | BERRIDGE, Alison (2011) | | |
| Members of Chambers | ARMITAGE, Micahel (2011) | | |
| Members of Chambers | SEBASTIAN, Thomas (2012) | | |
| Members of Chambers | KUPPEN, Stefan (2013) | | |
| Members of Chambers | MACKERSIE, Daisy (2013) | | |
| Members of Chambers | GREGORY, David (2014) | | |
| Members of Chambers | BOURKE, James (2014) | | |
| Members of Chambers | HOOPER, William (2014) | | |
| Members of Chambers | KOUTRAKOS, Prof. Panos (2014)* | | |
| Members of Chambers | WILLIAMS, Jack (2015) | | |
| Members of Chambers | PROUD, Imogen (2015) | | |
| Members of Chambers | LUKACOVA, Kristina (2015) | | |
| Members of Chambers | LITTLEWOOD, Alexandra (2016) | | |
| Members of Chambers | HAFESJI, Khatija (2016) | | |
| Members of Chambers | MCANDREW, Ciar (2016) | | |
| Members of Chambers | GILLOW, Harry (2017) | | |
| Members of Chambers | PERRY, Will (2018) | | |
| Members of Chambers | ARTLEY, Alfred (2018) | | |
Barrister Profiles
| Photo | Name | Position | Profile |
| --- | --- | --- | --- |
| | Michael Armitage | Michael specialises in competition law (both advisory and litigation) and EU/public law,… | View Profile |
| | Alfred Artley | Alfred has already established a strong junior practice since joining Chambers in… | View Profile |
| | Fiona Banks | Fiona is consistently ranked as a leading junior by the legal directories… | View Profile |
| | Alan Bates | Alan has particular experience in dealing with complex regulatory disputes involving combinations… | View Profile |
| | Professor Carl Baudenbacher | European courts and procedures EU fundamental freedoms law EEA fundamental freedoms law… | View Profile |
| | Daniel Beard | Daniel Beard is widely regarded as one of the Bar's leading specialists… | View Profile |
| | Sir Christopher Bellamy | | View Profile |
| | Alison Berridge | Alison is a competition and public law specialist. She is a highly… | View Profile |
| | Anneliese Blackwood | Anneliese is a leading junior in competition and public procurement. She advises… | View Profile |
| | James Bourke | James is a competition law specialist with strong experience in EU law. James… | View Profile |
| | Michael Bowsher | Michael Bowsher QC has a busy practice in public procurement, competition and… | View Profile |
| | Mark Brealey | Mark Brealey QC specialises in EU and Competition Law. He regularly appears before… | View Profile |
| | William Buck | William has a strong practice covering a wide spectrum of high value… | View Profile |
| | Michael Collins Sc | Michael is a leading silk in commercial, competition and EU law at… | View Profile |
| | Gerry Facenna | Gerry is ranked by the legal directories as a Leading Silk in:… | View Profile |
| | Antonia Fitzpatrick | Antonia joined Chambers in October 2021 following the successful completion of her… | View Profile |
| | Piers Gardner | Piers transferred to the Bar in 2000, after over 20 years' experience… | View Profile |
| | Mr Steven Gee | Steven Gee QC is a commercial litigator with nearly forty years' experience.… | View Profile |
| | Harry Gillow | Harry joined Chambers as a tenant in 2018 following successful completion of… | View Profile |
| | David Gregory | David has practiced at Monckton Chambers as a tenant since 2015, following… | View Profile |
| | Julian Gregory | Julian Gregory is a competition and regulatory law specialist who is consistently… | View Profile |
| | Nikolaus Grubeck | Nikolaus has a busy practice spanning public & regulatory, civil and international… | View Profile |
| | Khatija Hafesji | Khatija has a vibrant practice with a particular focus on public law,… | View Profile |
| | Melanie Hall | Melanie Hall has been an acknowledged leader in the field of VAT… | View Profile |
| | Paul Harris | Paul is a highly sought-after litigation and appellate Silk, relishing the cut… | View Profile |
| | Raymond Hill | Raymond specialises in VAT and Direct Tax, as well as the pensions… | View Profile |
| | Drew Holiner | Drew specialises in commercial dispute resolution and is admitted to practise in… | View Profile |
| | Josh Holmes | Josh's practice covers all aspects of competition law and regulation, including communications,… | View Profile |
| | William Hooper | Will has a broad commercial litigation and arbitration practice. He acts both… | View Profile |
| | Anneli Howard | Anneli Howard is top-ranked by Chambers, Legal 500 and Who's Who in… | View Profile |
| | Laura Elizabeth John | Laura is a highly experienced specialist in Competition law and Information law.… | View Profile |
| | Clíodhna Kelleher | Clíodhna joined Monckton as a tenant in October 2021. She is developing… | View Profile |
| | Julianne Kerr Morrison | Julianne is a popular junior barrister whose busy practice covers many of… | View Profile |
| | Panos Koutrakos | Professor Panos Koutrakos is a leading authority on EU law, who has… | View Profile |
| | Ronit Kreisberger | Ronit is a leading barrister at the London Bar and former Solicitor-Advocate,… | View Profile |
| | Stefan Kuppen | Stefan is a competition and regulatory specialist. He has extensive experience in… | View Profile |
| | Ben Lask | Ben is an experienced junior specialising in Competition, Public and EU Law.… | View Profile |
| | Alistair Lindsay | Alistair Lindsay practises exclusively in competition law, specialising in merger control, cartels/restrictive… | View Profile |
| | Alexandra Littlewood | Alex joined Chambers as a tenant in 2017 following the successful completion… | View Profile |
| | Kristina Lukacova | Kristina has a broad commercial and chancery practice with a focus on… | View Profile |
| | Daisy Mackersie | Daisy is an experienced junior practising in competition, procurement and regulatory law.… | View Profile |
| | Andrew Macnab | Andrew practises principally in the areas of VAT, duties and indirect taxation,… | View Profile |
| | Peter Mantle | Peter has a breadth and depth of experience and expertise in the… | View Profile |
| | Ciar McAndrew | Ciar is a sought-after junior tenant whose practice spans all areas of… | View Profile |
| | Conor McCarthy | Conor's practice encompasses public law, civil claims and international law. He is… | View Profile |
| | Jeremy Mcbride | Jeremy has had considerable experience in litigating and advising on European and… | View Profile |
| | Brendan Mcgurk | Brendan is a leading junior with a wealth of experience in Commercial,… | View Profile |
| | Eric Metcalfe | Eric is a specialist in human rights, information law, public law and… | View Profile |
| | Frank Mitchell SC | Frank has spent almost twenty years representing taxpayers' interests in tax disputes.… | View Profile |
| | Philip Moser | Philip Moser QC, joint Head of Chambers, is ranked as a Leading… | View Profile |
| | Ligia Osepciu | Ligia specialises in European law, with a particular focus on competition law,… | View Profile |
| | Robert Palmer | Robert Palmer QC is widely recognised as a leader in the fields… | View Profile |
| | George Peretz | George's practice covers a wide range of public law, regulatory and tax… | View Profile |
| | Mr Will Perry | Will joined Monckton as a tenant in October 2019. He has a… | View Profile |
| | Meredith Pickford | Meredith is a leading silk for competition and economic regulatory matters. As… | View Profile |
| | Gregory Pipe | Greg is a heavy-weight commercial practitioner who litigates and advises on complex… | View Profile |
| | Imogen Proud | Imogen's practice includes a number of Chambers' specialist areas: Administrative and public… | View Profile |
| | Ben Rayment | Ben is an experienced litigator of heavy and complex disputes in the… | View Profile |
| | Ian Rogers | Ian Rogers QC is a leading silk who has built up an… | View Profile |
| | Thomas Sebastian | Thomas acts in complex regulatory and commercial disputes. His practice is diverse… | View Profile |
| | Valentina Sloane | Valentina is a leading barrister in EU relations, procurement and tax law,… | View Profile |
| | Kassie Smith | Kassie Smith QC is one of the Bar's leading specialists in competition,… | View Profile |
| | Azeem Suterwalla | Azeem is a leading junior with a well-established practice across Chambers' core… | View Profile |
| | John Swift | John Swift was in full time practice as a member of Monckton… | View Profile |
| | Jon Turner | Jon is the top-ranked UK Queen's Counsel in The Legal 500's European… | View Profile |
| | Christopher Vajda | Christopher Vajda was the judge of the United Kingdom and Northern Ireland… | View Profile |
| | Tim Ward | Tim Ward QC, joint Head of Chambers, is widely recognised as a… | View Profile |
| | Ewan West | Ewan has a wide-ranging and well-established practice spanning all of Chambers' main… | View Profile |
| | Rob Williams | Rob is a highly experienced barrister and advocate practicing in competition law,… | View Profile |
| | Jack Williams | Jack practises in Competition Law; Public Procurement Law; Administrative & Public Law;… | View Profile |
| | Ian Wise | Ian Wise QC is ranked as a leading silk in Administrative and… | View Profile |
| | Philip Woolfe | Philip is an EU law specialist with a particular focus on Competition… | View Profile |