Set Profile > Chambers of Tim Ward QC and Philip Moser QC > London, England
Chambers of Tim Ward QC and Philip Moser QC
Offices

Chambers of Tim Ward QC and Philip Moser QC
Monckton Chambers
1 & 2 RAYMOND BUILDINGS, GRAY'S INN
LONDON
WC1R 5NR
England
Chambers of Tim Ward QC and Philip Moser QC > The Legal 500
Rankings
Monckton Chambers is 'a formidably strong set, with a critical mass of highly regarded members in this specialism'. The set has members instructed in all manner of competition cases, including the most high-profile cartel investigations, follow-on damages claims, and litigation over standard essential patents. Paul Harris QC  represents the claimants in the Merricks collective action case, in which a litigation funder-backed class representative seeks to bring a claim against Mastercard concerning interchange fees, nominally on behalf of every UK resident who purchased anything from a Mastercard-accepting retailer in a sixteen year window. Jon Turner QC is defending Google in an abuse of dominant position claim brought by price comparison website Foundem; the claim concerns the placement of competing price comparison websites on Google's search engine. More unusually, on behalf of the States of Jersey, Kassie Smith QC carried out a review into the Jersey Competition and Regulatory Authority, after the Jersey Royal Court overturned a finding that a fuel supplier abused its dominant position at Jersey airport.
Monckton Chambers, which has a strong bench across EU law matters (crossing over with its strength in competition law) acts for a number of private clients but is also notable for the work its members handle for the UK government. Ian Rogers QC successfully represented the government in Swedish Match's failed challenge before the CJEU of the UK's ban on the sale of snus, a smokeless tobacco product popular in Sweden but banned in the rest of the EU. Gerry Facenna QC and Anneli Howard represented two members of parliament in Wightman, and Ben Lask (unled) represented the Secretary of State for Work and Pensions in the MB case concerning a male-to-female transsexual without a gender recognition certificate's entitlement to a state pension at the female age. In Motor Insurers' Bureau v Lewis, Philip Moser QC represented the Motor Insurers' Bureau (MIB) concerning its role in compensating those injured by uninsured vehicles: in this Court of Appeal case, a suspected scrap metal thief was rammed by a farmer (who was acquitted of GBH with intent in a criminal case) in an uninsured Nissan Terrano; the claimant argued that the Motor Insurance Directive made the MIB liable despite the fact the incident occurred on a private farm.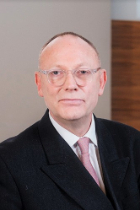 Ranked: Tier 1
Considered 'the top set' for public procurement instructions, Monckton Chambers is home to an impressive range of practitioners with expertise across the health services, housing, utilities, transport, and defence sectors. Members cover EU matters, PPPs, and project finance in the form of advice or complex litigation or mediation. Michael Bowsher QC is pre-eminent for UK and EU procurement; in Central Surrey Health Limited v NHS Surrey Downs CCG he successfully represented Central Surrey Health in the first stage of a procurement challenge. Philip Moser QC is also well known – acting for both claimants and government departments on procurement disputes. He acted for the NHS in a high-profile case where AbbVie challenged the health service on a Hepatitis C drug procurement. Valentina Sloane QC combines her EU procurement expertise with her tax practice. She acted for Eurotunnel in a headline grabbing case which challenged to the Secretary of State for Transport's (Chris Grayling MP's) procurement of Brexit-related ferry contracts. The government agreed to pay Eurotunnel £33m to settle the action.

Ranked: Tier 1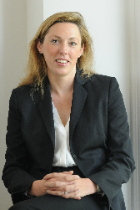 Ranked: Tier 2
While Monckton Chambers 'is known for its EU and competition law expertise, it evidently has barristers who can turn their hand to more esoteric public law challenges'. Ian Wise QC represented claimants in a challenge to the lawfulness of the "benefits cap" on the basis that it discriminates against single parents with children under two years old, while Robert Palmer QC – a 2019 silk appointment – represented the campaign group in R (Jewish Human Rights Watch) v Leicester City Council, which brought a challenge to the local authority's decision in support of boycotts of products from the occupied West Bank. In the High Court, Brendan McGurk represented the government in a case concerning if, in judicial review proceedings concerning the Gender Recognition Panel, the court was able to issue gender recognition certificates itself rather than remit matters back to the panel.
Monckton Chambers' members 'work to a very high standard and with incredible dedication' to the clients they serve, according to instructing solicitors. Members undertake a breadth of human rights instructions, including the right to a fair trial, data protection, immigration, and asylum. Ben Emmerson QC has a vast international practice representing heads of states and foreign governments, and is an accomplished European human rights expert having litigated before international courts. Also of note, Eric Metcalfe was recently instructed by the Information Commissioner in Liberty's challenge to the use of facial recognition cameras in public spaces.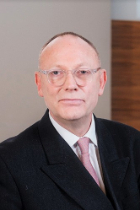 Ranked: Tier 1

Ian Wise QC
-
Monckton Chambers
'
Has a breadth of experience, knowledge and tactical nous; is thorough, proactive, pleasant and efficient.
'
Ranked: Tier 3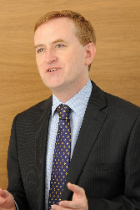 Ranked: Tier 4
Eric Metcalfe
-
Monckton Chambers
'
He has a fierce intellect and in-depth knowledge of human rights law, particularly as it relates to surveillance, data protection and freedom of expression.
'
Ranked: Tier 2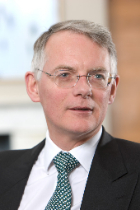 Ranked: Tier 3
Ranked: Tier 3
Monckton Chambers' members count the Information Commissioner's Office (ICO), government departments, NGOs, and corporates as clients, which they assist with GDPR issues, Data Protection Act 1998 (DPA) litigation, Freedom of Information Act (FOI) requests, and investigations. Gerry Facenna QC is particularly noted for his DPA and FOI work; he recently acted for the ICO in Stunt v Association of Newspapers in the Court of Appeal, which has been referred to the European Court of Justice, relating to journalistic and artistic exemptions from the DPA. Laura Elizabeth John also regularly acts for the Information Commissioner; she recently advised on an infringement decision issued against Uber for breaching its data protection obligations and the related fine following a cyber attack on Uber's US data storage in 2016.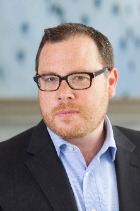 Ranked: Tier 2
Ranked: Tier 2

Ranked: Tier 2
Ranked: Tier 2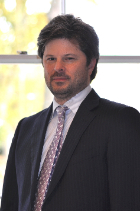 Ranked: Tier 3

Ranked: Tier 3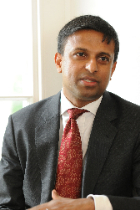 Ranked: Tier 3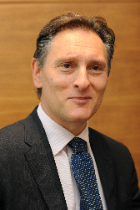 Jon Turner QC
-
Monckton Chambers
'
Strong across the board as technical lawyer, advocate, adviser and tactician; an excellent public law and EU lawyer.
'
Ranked: Tier 3

Ian Wise QC
-
Monckton Chambers
'
He has experience of cases concerning the lawfulness of housing allocation policies, and also matters involving housing obligations to children with disabilities.
'
Ranked: Tier 3

Ranked: Tier 4
Monckton Chambers' members' sports law work load is often focused around competition issues in the sports arena. Motorsport, however is also a notable area for the set: Paul Harris QC and Fiona Banks represented TDS Racing in the FIA Court of Appeal after one of its cars, which had won the LMP2 class on the track at the 2018 24 Hours of Le Mans, was disqualified after modifications to its refuelling system were discovered.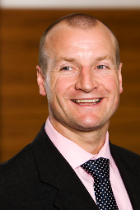 Ranked: Tier 1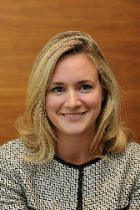 Ranked: Tier 2
Ranked: Tier 6
Monckton Chambers 'has an impressive strength for contentious telecoms regulatory work' with 'a deep knowledge of the regulatory framework and its technical aspects'. The set is frequently instructed in regulatory challenges; Meredith Pickford QC represented by TalkTalk and Sky in the Court of Appeal in an appeal against Ofcom relating to charges for Ethernet services while Michael Bowsher QC and Fiona Banks  was instructed by Viasat UK Limited and Viasat, Inc in an appeal against Ofcom's authorisation to the intervener Inmarsat Ventures Ltd for the use of the 2GHz spectrum by ground stations for the operation of a satellite mobile communications network, pursuant to the Wireless Telegraphy Act 2006.
Although known as a 'leading set' for EU, competition, and public procurement law instructions, thanks to having 'excellent strength in depth across the spectrum', Monckton Chambers 'also has barristers who can turn their hand to more esoteric public law challenges'. Chambers is also a 'go-to' for civil liberties and human rights work. 'Barristers have always made themselves available on a pro bono basis, including at the highest level, and consistently produced work of the highest quality.' Robert Palmer, Ronit Kreisberger, and Valentina Sloane took silk in 2019. Meanwhile, in other news, Steven Gee QC joined chambers after five years at boutique litigation firm Joseph Hage Aaronson LLP, while Ben Emmerson QC arrived from Matrix Chambers. Senior clerk David Hockney and his deputy, John Keegan, 'run a great clerking team' that is 'a cut above all other sets'. The clerks are 'responsive to requests for assistance; open to considering varied arrangements for instruction, and thoroughly 21st century in their use of technology and means of communications'. First junior Steven Duffett is 'highly effective in a hands-on and task-focused way'. Offices in: London
Members of Monckton Chambers regularly act for taxpayers and HMRC, standing out in VAT and other indirect tax cases that intersect with EU, human rights, and public law. Melanie Hall QC was instructed HMRC v Fortyseven Park Street, where she represented Marriott Hotel Group USA, in a case which clarified whether timeshare interests in luxury hotels fall within the hotel rather than the property sector. She also appeared before the Supreme Court in SAE Limited v HMRC, a case which confirmed that the client is VAT exempt because it supplies a university education. 2019 saw Valentina Sloane QC take silk.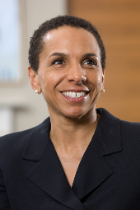 Ranked: Tier 1

Ranked: Tier 3
Ranked: Tier 4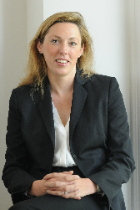 Chambers of Tim Ward QC and Philip Moser QC >
Firm Profile
As established leaders with proven expertise at both silk and junior level in its core fields of EU and competition, VAT, regulatory matters, procurement and commercial public law, Monckton has an outstanding combination of intellectual ability and litigation experience in a host of tribunals and courts, both nationally and internationally.
Types of work undertaken: Every member has an impressive in-depth knowledge and a high degree of specialisation in EU law. That knowledge and experience spans a broader field than many other chambers and encompasses the following:
Competition/EU: for several years Monckton has been rated highly in EU/competition law by a number of directories. Chambers has significant experience before the Competition Appeal Tribunal, appearing in the majority of its cases since its inception, and has expertise in all regulatory matters.
Employment: the employment law group at Monckton Chambers provides advocacy and advisory services at every level, from employment tribunals to the Supreme Court and The Court of Justice of the European Union, representing employers, employees and government bodies. Many of the leading employment cases of the past 15 years have featured members of Monckton Chambers, particularly in the fields of pension rights, equal pay, discrimination, transfer of undertakings and social policy.
Environmental: Monckton Chambers has many specialists in environmental law who regularly advise and appear before domestic courts and the community courts on environmental law issues.
Human rights and civil liberties: chambers brings to bear a range of specialist expertise in the field of human rights and civil liberties, not only in the context of traditional judicial review proceedings, but also in other areas such as competition and regulatory law, freedom of information/data protection and international human rights cases. Members of chambers regularly act for both claimants and defendants in proceedings raising human rights issues
Information and data protection: Monckton Chambers is a premier set in the field of information law, data protection and privacy rights. Members are uniquely well placed to provide assistance in relation to disputes involving EU law, and their commercial, environmental, regulatory and public law expertise means they are adept at handling disputes arising in a wide variety of contexts.
Procurement: members of Monckton provide suppliers, contracting authorities and utilities with a full range of services, from non-contentious advice during the tender process to representation in highly complex litigation and, where appropriate, mediation. Monckton has 27 practitioners specialising in procurement law, dealing with hundreds of sets of procurement instructions each year.
Public and administrative: Monckton has experience of transnational litigation in a public law context, from both a government or regulator's viewpoint, and that of an individual, company or undertaking, specifically in: EU, ECHR, international commercial arbitration, foreign national constitutional law.
Public international law: chambers has expertise in international trade law. Post-referendum this international economic law expertise has been highly in demand. Members of chambers act in other areas of public international law including acting in bilateral investment treaty and sanctions matters.
Sports: Monckton Chambers has considerable expertise in the field of pure sports law, and vast experience in the fields of overlap between sports law and all aspects of commercial EU law, most notably competition law, freedom of movement and cross-border trading.
Telecommunications: Chambers has a leading-edge practice in telecommunications and electronic communications generally. Members regularly appear in the leading telecommunications cases for mobile and fixed-line telecommunications companies, broadcasters, content providers and the Office of Communications.
VAT: Moncktons has the largest team of indirect tax law specialists at the Bar, offering an unrivalled breadth of experience. Members have represented taxpayers and HMRC in the VAT and Duties Tribunal, High Court, Court of Appeal, Supreme Court and the Court of Justice of the European Union in dozens of cases.
See www.monckton.com for more details.
Main Contacts
| Department | Name | Email | Telephone |
| --- | --- | --- | --- |
| Senior clerk | David Hockney | | |
| Members of Chambers | WARD QC, Tim (1994) | | |
| Members of Chambers | MOSER QC, Philip (1992) | | |
| Members of Chambers | SWIFT QC, John (1965)* | | |
| Members of Chambers | EMMERSON QC, Ben (1986) | | |
| Members of Chambers | GEE QC, Steven (1975) | | |
| Members of Chambers | COLLINS SC, Michael (1978)* | | |
| Members of Chambers | HALL QC, Melanie (1982) | | |
| Members of Chambers | BREALEY QC, Mark (1984) | | |
| Members of Chambers | BOWSHER QC, Michael (1985) | | |
| Members of Chambers | TURNER QC, Jon (1988) | | |
| Members of Chambers | WISE QC, Ian (1992) | | |
| Members of Chambers | HARRIS QC, Paul (1994) | | |
| Members of Chambers | BEARD QC, Daniel (1996) | | |
| Members of Chambers | SMITH QC, Kassie (1995) | | |
| Members of Chambers | ROGERS QC, Ian (1995) | | |
| Members of Chambers | PERETZ QC, George (1990) | | |
| Members of Chambers | PICKFORD QC, Meredith (1999) | | |
| Members of Chambers | FACENNA QC, Gerry (2001) | | |
| Members of Chambers | HOLMES QC, Josh (1997) | | |
| Members of Chambers | PALMER QC, Robert (1998) | | |
| Members of Chambers | KREISBERGER QC, Ronit (1999) | | |
| Members of Chambers | SLOANE QC, Valentina (2000) | | |
| Members of Chambers | WILLIAMS QC, Rob (2000) | | |
| Members of Chambers | BAUDENBACHER, Prof. Carl (Former President of the EFTA Court 2003-2017)* | | |
| Members of Chambers | MITCHELL SC, Frank (2010)* | | |
| Members of Chambers | OLIVER, Peter (1977)* | | |
| Members of Chambers | MACNAB, Andrew (1986) | | |
| Members of Chambers | MANTLE, Peter (1989) | | |
| Members of Chambers | HILL, Raymond (1992) | | |
| Members of Chambers | LINDSAY, Alistair (1993) | | |
| Members of Chambers | PIPE, Gregory (1995) | | |
| Members of Chambers | RAYMENT, Ben (1996) | | |
| Members of Chambers | METCALFE, Eric (1999) | | |
| Members of Chambers | GARDNER, Piers (2000) | | |
| Members of Chambers | GREGORY, Julian (2000) | | |
| Members of Chambers | BUCK, William (2001) | | |
| Members of Chambers | HOWARD, Anneli (2002) | | |
| Members of Chambers | BATES, Alan (2003) | | |
| Members of Chambers | LASK, Ben (2003) | | |
| Members of Chambers | McGURK, Brendan (2004) | | |
| Members of Chambers | WOOLFE, Philip (2004) | | |
| Members of Chambers | McBRIDE, Jeremy (2004)* | | |
| Members of Chambers | SUTERWALLA, Azeem (2004) | | |
| Members of Chambers | HOLINER, Drew (2005) | | |
| Members of Chambers | WEST, Ewan (2006) | | |
| Members of Chambers | BANKS, Fiona (2006) | | |
| Members of Chambers | BLACKWOOD, Anneliese (2007) | | |
| Members of Chambers | JOHN, Laura Elizabeth (2007) | | |
| Members of Chambers | OSEPCIU, Ligia (2008) | | |
| Members of Chambers | LALL, Tarlochan (2010) | | |
| Members of Chambers | KERR MORRISON, Julianne (2010) | | |
| Members of Chambers | KELSEY, Elizabeth (2010) | | |
| Members of Chambers | GRUBECK, Nikolaus (2010) | | |
| Members of Chambers | MCCARTHY, Conor (2010) | | |
| Members of Chambers | BERRIDGE, Alison (2011) | | |
| Members of Chambers | ARMITAGE, Micahel (2011) | | |
| Members of Chambers | SEBASTIAN, Thomas (2012) | | |
| Members of Chambers | KUPPEN, Stefan (2013) | | |
| Members of Chambers | MACKERSIE, Daisy (2013) | | |
| Members of Chambers | GREGORY, David (2014) | | |
| Members of Chambers | BOURKE, James (2014) | | |
| Members of Chambers | HOOPER, William (2014) | | |
| Members of Chambers | KOUTRAKOS, Prof. Panos (2014)* | | |
| Members of Chambers | WILLIAMS, Jack (2015) | | |
| Members of Chambers | PROUD, Imogen (2015) | | |
| Members of Chambers | LUKACOVA, Kristina (2015) | | |
| Members of Chambers | LITTLEWOOD, Alexandra (2016) | | |
| Members of Chambers | HAFESJI, Khatija (2016) | | |
| Members of Chambers | MCANDREW, Ciar (2016) | | |
| Members of Chambers | GILLOW, Harry (2017) | | |
| Members of Chambers | PERRY, Will (2018) | | |
| Members of Chambers | ARTLEY, Alfred (2018) | | |
Lawyer Profiles
| Photo | Name | Position | Profile |
| --- | --- | --- | --- |
| | Michael Armitage | Michael specialises in competition law (both advisory and litigation) and EU/public law,… | View Profile |
| | Fiona Banks | Fiona's practice focuses on the fields of competition, European, broadcasting an telecommunications,… | View Profile |
| | Alan Bates | Alan specialises in EU, competition, procurement and public law, with a strong… | View Profile |
| | Daniel Beard QC | Barrister specialising in EU and competition law. Also specialising in administrative law… | View Profile |
| | Alison Berridge | Litigation, mergers, competition litigation, competition advisory. | View Profile |
| | Anneliese Blackwood | Anneliese is a 'rising star' in competition law and is a recommended… | View Profile |
| | James Bourke | James joined Monckton Chambers in 2014. James was a member of the… | View Profile |
| | Michael Bowsher QC | Michael Bowsher has been a member of Monckton Chambers since 2001. He… | View Profile |
| | Mark Brealey QC | Mark Brealey QC specialises in EU and Competition Law. He regularly appears… | View Profile |
| | Steve Broach | Steve practises across the broad spectrum of public law. His practice has… | View Profile |
| | William Buck | William has developed a strong commercial practice covering a wide spectrum of… | View Profile |
| | Michael Collins Sc QC | Michael is a leading silk in commercial, competition and EU law at… | View Profile |
| | Ben Emmerson QC | Ben Emmerson QC has an international practice, with 30 years' experience representing… | View Profile |
| | Gerry Facenna QC | Gerry Facenna is a leading new silk in public law and EU… | View Profile |
| | Piers Gardner | Piers transferred to the Bar in 2000, after over 20 years' experience… | View Profile |
| | Harry Gillow | Harry joined Monckton Chambers as a tenant in 2018 following successful completion… | View Profile |
| | David Gregory | David is developing a practice across all of Chamber's main specializations: EU, public… | View Profile |
| | Julian Gregory | Julian is ranked as a leading competition law junior and has been… | View Profile |
| | Nikolaus Grubeck | Nikolaus has a broad practice in public, civil and international law, across… | View Profile |
| | Khatija Hafesji | Khatija joined Monckton Chambers as a tenant in 2017 following successful completion… | View Profile |
| | Melanie Hall QC | Described as a 'sensational litigator' Melanie Hall has been an acknowledged leader… | View Profile |
| | Paul Harris QC | Paul's practice concentrates on contested litigation and advocacy, particularly in the fields… | View Profile |
| | Raymond Hill | Raymond specialises in VAT and direct tax, as well as the pensions… | View Profile |
| | Drew Holiner | Drew is the only barrister in England and Wales who is also… | View Profile |
| | Josh Holmes QC | Josh's practice covers all aspects of competition, EU, public and regulatory work.… | View Profile |
| | William Hooper | Will has a broad commercial litigation and arbitration practice. He has experience… | View Profile |
| | Anneli Howard | Barrister specialising in EC and UK competition law before the CAT, Commercial… | View Profile |
| | Laura Elizabeth John | Laura is a highly sought after junior with 'very good tactical judgement,… | View Profile |
| | Elizabeth Kelsey | Elizabeth has experience of all key Chambers' practice areas and specialises in… | View Profile |
| | Julianne Kerr Morrison | Julianne joined Monckton Chambers in March 2012 having successfully completed pupillage. As… | View Profile |
| | Panos Koutrakos | Panos Koutrakos is Professor of EU Law and Jean Monnet Professor of… | View Profile |
| | Ronit Kreisberger | Ronit Kreisberger is a leading senior junior in Competition and EU Law.… | View Profile |
| | Stefan Kuppen | Stefan practises in all areas of Chambers' work with a particular focus… | View Profile |
| | Tarlochan Lall | Tarl has over 20 years' experience as a tax lawyer. He gained… | View Profile |
| | Ben Lask | Ben Lask is an experienced junior specialising in Public, EU and Competition… | View Profile |
| | Alistair Lindsay | Alistair Lindsay specialises in merger control, cartels/restrictive agreements, and abuse of market… | View Profile |
| | Alexandra Littlewood | Alexandra joined Monckton Chambers as a tenant in 2017 following successful completion… | View Profile |
| | Daisy Mackersie | Daisy's practice includes all of Chambers' main specialisations: competition, commercial regulatory, EU,… | View Profile |
| | Andrew Macnab | Andrew practises in the fields of VAT, duties and indirect taxation, EU/competition… | View Profile |
| | Peter Mantle | Peter has a breadth and depth of experience and expertise in the… | View Profile |
| | Ciar McAndrew | Ciar joined Monckton Chambers as a tenant in 2018 following successful completion… | View Profile |
| | Conor McCarthy | Conor has broad practice encompassing public law, civil claims and international law.… | View Profile |
| | Jeremy Mcbride | Jeremy was called to the Bar under the exceptional route for academics… | View Profile |
| | Brendan Mcgurk | Brendan is a leading junior with a wealth of experience in commercial,… | View Profile |
| | Eric Metcalfe | Eric joined Monckton Chambers in October 2011 where he specialises in human… | View Profile |
| | Frank Mitchell | Having spent nearly ten years in PricewaterhouseCoopers working in indirect tax consultancy… | View Profile |
| | Philip Moser QC | Philip is regularly instructed in EU law cases, often involving novel or… | View Profile |
| | Peter Oliver | Peter has extensive experience of advocacy before the ECJ and CFI and… | View Profile |
| | Ligia Osepciu | Ligia is a junior barrister specialising in competition law, European law, public… | View Profile |
| | Robert Palmer | Robert Palmer is an experienced litigator in the fields of EU, human… | View Profile |
| | George Peretz QC | George Peretz has a broad and deep experience of competition law in… | View Profile |
| | Meredith Pickford QC | Meredith is a former economist who is consistently ranked in 'band 1'… | View Profile |
| | Gregory Pipe | Greg is a heavy-weight commercial practitioner who litigates and advises on complex… | View Profile |
| | Imogen Proud | Imogen joined Monckton Chambers as a tenant in October 2016 following successful… | View Profile |
| | Ben Rayment | Ben is a former Legal Secretary to the UK Competition Commission/Competition Appeal… | View Profile |
| | Ian Rogers QC | Called to the Bar in 1995, I an has vast expertise in… | View Profile |
| | Thomas Sebastian | Thomas has extensive experience advising and representing sovereigns and corporations in disputes… | View Profile |
| | Valentina Sloane | Valentina is an experienced advisor and litigator in European, tax, procurement and… | View Profile |
| | Kassie Smith QC | Kassie Smith QC specialises in competition/ regulatory, EU and public law. Directories… | View Profile |
| | Azeem Suterwalla | Azeem is recommended as a leading practitioner across three practice areas: Administrative/Public… | View Profile |
| | Jon Turner QC | Jon Turner QC is widely recognised as one of the Bar's foremost… | View Profile |
| | Tim Ward QC | Tim Ward QC is widely recognised as a leading litigator and advocate… | View Profile |
| | Ewan West | Ewan specialises in public procurement, competition, indirect taxation, European Union law, regulatory… | View Profile |
| | Jack Williams | Jack joined Monckton Chambers as a tenant in 2016 following successful completion… | View Profile |
| | Rob Williams | Rob is an experienced barrister and litigator whose practice spans a range… | View Profile |
| | Ian Wise QC | Ian Wise QC is ranked as a leader in his field in… | View Profile |
| | Philip Woolfe | Philip is an EU law specialist with a particular focus on competition… | View Profile |
Top Tier Set Rankings
Set Rankings