Set Profile > Monckton Chambers > London, England
Monckton Chambers
Offices

Chambers of Tim Ward QC and Philip Moser QC
Monckton Chambers
1 & 2 RAYMOND BUILDINGS, GRAY'S INN
LONDON
WC1R 5NR
England
Monckton Chambers > The Legal 500
Rankings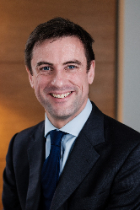 Robert Palmer QC
-
Monckton Chambers
'
A highly accomplished practitioner who delivers with clarity and composure both when advising clients and when delivering submissions in court or tribunal.
'
'The leading set for competition damages actions on both the claimant and defendant sides', according to some, with 'good bench strength across all levels', Monckton Chambers is frequently in the position of having members instructed on both sides of elite follow-on damages claims and more esoteric competition law matters. State aid highlights include a matter, which settled, concerning former Lord Chancellor Chris Grayling's decision to award a ferry contract to Seaborne Freight, which had no ferries. Daniel Beard QC, Valentina Sloane, Ligia Osepciu and Jack Williams acted for Eurotunnel, with Philip Moser QC for the Secretary of State; Michael Bowsher QC and Brendan McGurk represented P&O Ferries in a subsequent challenge to the settlement. Members were also on both sides of a Competition Appeal Tribunal case between Royal Mail and Whistl concerning alleged abuse of a dominant position bulk mail delivery with Jon Turner QC, Alan Bates and Daisy Mackersie for Whistl, and Beard QC and Osepciu for Royal Mail. Among the set's juniors, Bates leads Williams in representing business including Adnams and Poundland (as end-users of lorries rather than hauliers) in a damages claim following the trucks investigation. In recent news, Rob Williams QC took silk and the future of chambers looks bright with rising stars David Gregory, Stefan Kuppen and Mackersie.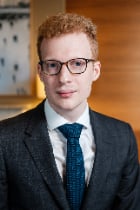 David Gregory
-
Monckton Chambers
'
David Gregory is one of the best juniors in the competition field I have worked with. He is very clever and his written work is exceptionally clear, impeccably researched and beautifully put together. A total pleasure to lead. A total pleasure to work with.
'
Ranked: Tier 1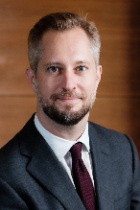 Stefan Kuppen
-
Monckton Chambers
'
Calm and thoughtful junior who is unflappable and good at getting to the nub of things. User friendly and capable of acting as sole counsel or as a supporting junior.
'
Ranked: Tier 1
Ranked: Tier 1
'Simply the best on EU law' with 'excellent strength across the board', members of Monckton Chambers are active in a range of EU law matters for both the UK government, businesses and individuals. Ian Rogers QC represents the UK in infraction proceedings brought by the European Commission, which seeks over €3bn for allegedly undervalued Chinese clothing imports. In the domestic courts, Tim Ward QC succeeded for the appellants in R (Chiltern Farm Chemicals) v HSE, a case concerning a ban on particular types of slug pellets. The set's juniors are busy in Luxembourg, where Anneli Howard represented the UK government in a number of cases concerning if unfair clauses in mortgage contracts should be excised or cause the loan to be voided; Ben Lask represents Catalan politician Carles Puigdemont in a dispute as to if he can take his seat as an MEP without taking his oath of office in Spain, where he is subject to an arrest warrant concerning the attempted independence referendum in 2017.
Monckton Chambers is hailed as the 'leading procurement and competition set'. It is instructed on significant cases in areas including pharmaceuticals, transport and construction. Michael Bowsher QC represented Mitie Limited in a challenge against the Secretary of State for Justice regarding the procurement of a contract for facilities management services. 'Seen as the leading QC in this area', Philip Moser QC is instructed on critical transport cases, and Valentina Sloane QC ('a class act') is handling a range of high-profile cases, particularly in the transport sector. 'Judges take notice of' Rob Williams QC who has also acted on a number of high-profile transport cases including representing Govia in rail franchise challenges. The junior cohort includes the 'insightful' Anneliese Blackwood, who has been involved in a range of transport or construction matters, and rising stars Jack Williams and Daisy Mackersie.
Ranked: Tier 1
Jack Williams
-
Monckton Chambers
'
He is a very enthusiastic junior barrister with excellent drafting skills and real desire to do his very best for the client and the case. He is a pleasure to lead and he has a great career ahead of him.
'
Ranked: Tier 1
Ranked: Tier 1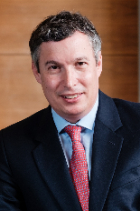 Philip Moser QC
-
Monckton Chambers
'
Excellent advocate and really knows his stuff. Seen currently as the leading counsel in this area. His input helped us achieve an outstanding result.
'
Ranked: Tier 1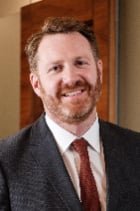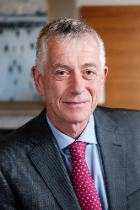 Ranked: Tier 2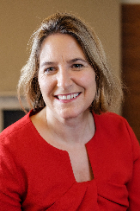 'Well-known for its expertise and strength in public and administration law', Members of Monckton Chambers act for a range of parties crossing over with its expertise in European Union and competition law. Ian Wise QC represented the claimants in R (DA) v SSWP, a challenge to the benefit cap with issues about the court considering parliamentary materials, and R (Miller) v College of Policing, in which the High Court found that College of Policing guidance around "non-crime hate incidents" was unlawful. The set handles some government work too, with a number of members on panels for such work: Ben Lask represents the Department for International Trade in a challenge brought by the Uzbek-German Forum for Human Rights to a regime permitting the import of cotton from Uzbekistan, which historically was significantly produced using forced labour.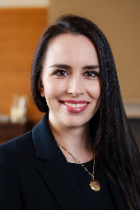 Imogen Proud
-
Monckton Chambers
'
She has a first-class mind, is very hard-working, is greatly responsive and is user friendly. She is also particularly good at dealing with clients.
'
Ranked: Tier 1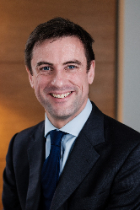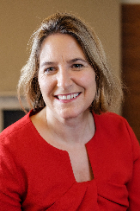 Anneli Howard QC
-
Monckton Chambers
'
She has a first-class mind and a formidable work ethic. She has consistently delivered high-quality work. The barrister also has a pleasing style of advocacy: she knows how to deal with Judges in both the High Court and above.
'
Monckton Chambers is described as a 'progressive and dynamic set, with star quality throughout', with particular emphasis on the intersection of civil liberties and data protection rights, with members frequently engaged in complex data rights claims and public law challenges. In one instance, Ian Wise QC acted in Harry Miller v College of Policing and Humberside Police surrounding the Police's action of a video recording a 'non-crime hate accident' which the High Court concluded disproportionately interfered with the claimant's right of freedom of expression. Elsewhere, Eric Metcalfe acted for the Secretary of State and successfully defended HMP Whitemoor Prison's decision's use of video link before the Court of Appeal. Also of note, the 'excellent' Nikolaus Grubeck is acting for a consortium of human rights NGOs in a pending Supreme Court challenge to the decision by the Secretary of State for International Trade to continue to export arms and military equipment to Saudi Arabia.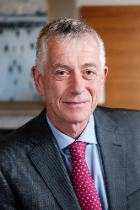 Ranked: Tier 3
Ian Rogers QC
-
Monckton Chambers
'
Excellent on his feet and is very adept at taking clients through sensitive and complex matters. He is very hands on and is always thinking ten steps ahead.
'
Ranked: Tier 4
Monckton Chambers is 'a wonderful, adept and flexible set', which is 'a leading name for data protection and information rights'. 'Housing some of the best legal minds for data issues', key practitioners include Gerry Facenna QC, Julianne Kerr Morrison and the 'very thorough and able' Laura Elizabeth John. Facenna and Morrison are key names for the ICO and are currently acting for the regulator in the first two GDPR penalty decisions against British Airways and Marriott Hotels. John is representing the ICO as defendant against the Department of Transport in an appeal relating to whether information can be severed and dealt with partly under FOIA and partly under the Environmental Information Regulations.
Ranked: Tier 1
Ranked: Tier 1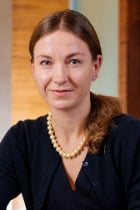 Ranked: Tier 2
Ranked: Tier 3
Ranked: Tier 3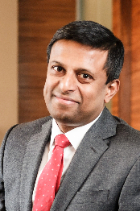 Thomas Sebastian
-
Monckton Chambers
'
Very responsive and always make himself available to discuss matters and turns work around promptly - his advice is comprehensive and accounts not only for the strict legal merits of the position, but also considers the broader strategic perspective of the case.
'
Ranked: Tier 3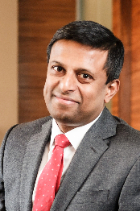 Thomas Sebastian
-
Monckton Chambers
'
One of the most experienced, if not the most experienced, counsel on trade law issues in the UK, he is also excellent on investment treaty issues.
'
Ranked: Tier 3
Steven Gee QC
-
Monckton Chambers
'
The pre-eminent leading counsel on injunctions, he has an encyclopaedic knowledge of the case law. Despite his seniority, he is very hands-on and hard-working.
'
Ranked: Tier 3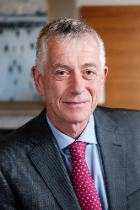 Ian Wise QC
-
Monckton Chambers
'
A top pick for social housing work with a public law aspect, in particular discrimination and other challenges relating to social housing allocations schemes, or accommodation duties where there is a need for co-operation between social services and housing departments.
'
Ranked: Tier 3
Jon Turner QC
-
Monckton Chambers
'
He appears to possess the entire skillset – he is both a superb technical lawyer and a bold and engaging advocate of the highest calibre.
'
Ranked: Tier 3
Monckton Chambers has a strong reputation in competition law in the sporting context, thanks to the work of Paul Harris QC, Ronit Kreisberger QC, and Fiona Banks. Harris has acted in litigation and arbitration concerning football, rugby, swimming and racing; Kreisberger has been particularly active in competition law disputes concerning media and broadcasting rights; Banks is an expert in competition and commercial disputes, and most recently acted for Liverpool FC in its sponsorship dispute with Winlink.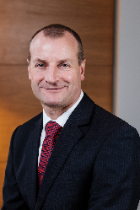 Ranked: Tier 1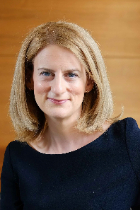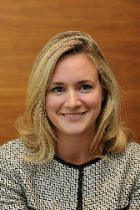 Ranked: Tier 1
Steven Gee QC
-
Monckton Chambers
'
A walking legal encyclopedia - ask him any question and he can give you the most thorough, well reasoned and supported answer. Despite his seniority, he is very hands-on and hard-working.
'
Ranked: Tier 6
Monckton Chambers is 'a go-to option for telecoms regulatory matters' with 'strength right across the board'; it 'houses some of the best advocates' who are 'right at the top of the list for telecoms and competition law'. With clients spanning telecoms companies, broadcasters, content providers and Ofcom, recent work includes Tim Ward QC acting for Inmarsat in Viasat v Inmarsat and Ofcom relating to the launch of a new satellite broadband service for airline passengers with Josh Holmes QC representing the regulator; and Meredith Pickford QC acting for Google before the General Court of the European Union in an abuse of dominance case relating to its promotion of its shopping services over those of rivals.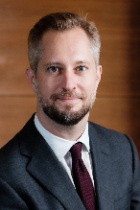 Ranked: Tier 1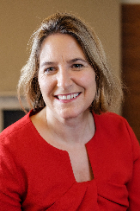 Anneli Howard QC
-
Monckton Chambers
'
Technically excellent, combined with strong commerciality and great ability to present arguments clearly and contextually. Hard working, responsive, very personable.
'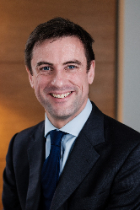 Indirect tax is a speciality of the 'very smoothly run' Monckton Chambers, which houses impressive advocates who regularly act for taxpayers and the revenue. Melanie Hall QC continues to act in cutting-edge cases, and successfully represented SAW Education before the Supreme Court in SAE Education Ltd v Commissioners of Revenue and Customs, a case clarifying tax law on what is a college or university. Valentina Sloane QC, who specialises in the intersection between EU law, tax, and procurement, represented FMX at the Supreme Court in HMRC v FMX, a case on customs duties and limitation periods. Senior junior Peter Mantle has a strong indirect tax practice and was recently re-appointed to the treasury A panel.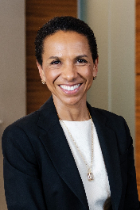 Ranked: Tier 1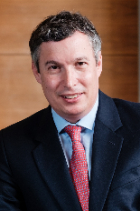 Ranked: Tier 3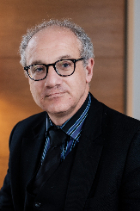 Ranked: Tier 4
Monckton Chambers >
Set Profile
As established leaders with proven expertise at both silk and junior level in its core fields of EU and competition, VAT, regulatory matters, procurement and commercial public law, Monckton has an outstanding combination of intellectual ability and litigation experience in a host of tribunals and courts, both nationally and internationally.
Types of work undertaken: Every member has an impressive in-depth knowledge and a high degree of specialisation in EU law. That knowledge and experience spans a broader field than many other chambers and encompasses the following:
Competition/EU: for several years Monckton has been rated highly in EU/competition law by a number of directories. Chambers has significant experience before the Competition Appeal Tribunal, appearing in the majority of its cases since its inception, and has expertise in all regulatory matters.
Environmental: Monckton Chambers has many specialists in environmental law who regularly advise and appear before domestic courts and the community courts on environmental law issues.
Human rights and civil liberties: chambers brings to bear a range of specialist expertise in the field of human rights and civil liberties, not only in the context of traditional judicial review proceedings, but also in other areas such as competition and regulatory law, freedom of information/data protection and international human rights cases. Members of chambers regularly act for both claimants and defendants in proceedings raising human rights issues
Information and data protection: Monckton Chambers is a premier set in the field of information law, data protection and privacy rights. Members are uniquely well placed to provide assistance in relation to disputes involving EU law, and their commercial, environmental, regulatory and public law expertise means they are adept at handling disputes arising in a wide variety of contexts.
Procurement: members of Monckton provide suppliers, contracting authorities and utilities with a full range of services, from non-contentious advice during the tender process to representation in highly complex litigation and, where appropriate, mediation. Monckton has 27 practitioners specialising in procurement law, dealing with hundreds of sets of procurement instructions each year.
Public and administrative: Monckton has experience of transnational litigation in a public law context, from both a government or regulator's viewpoint, and that of an individual, company or undertaking, specifically in: EU, ECHR, international commercial arbitration, foreign national constitutional law.
Public international law: chambers has expertise in international trade law. Post-referendum this international economic law expertise has been highly in demand. Members of chambers act in other areas of public international law including acting in bilateral investment treaty and sanctions matters.
Sports: Monckton Chambers has considerable expertise in the field of pure sports law, and vast experience in the fields of overlap between sports law and all aspects of commercial EU law, most notably competition law, freedom of movement and cross-border trading.
Telecommunications: Chambers has a leading-edge practice in telecommunications and electronic communications generally. Members regularly appear in the leading telecommunications cases for mobile and fixed-line telecommunications companies, broadcasters, content providers and the Office of Communications.
VAT: Moncktons has the largest team of indirect tax law specialists at the Bar, offering an unrivalled breadth of experience. Members have represented taxpayers and HMRC in the VAT and Duties Tribunal, High Court, Court of Appeal, Supreme Court and the Court of Justice of the European Union in dozens of cases.
See www.monckton.com for more details.
Main Contacts
| Department | Name | Email | Telephone |
| --- | --- | --- | --- |
| Senior clerk | David Hockney | | |
| Members of Chambers | WARD QC, Tim (1994) | | |
| Members of Chambers | MOSER QC, Philip (1992) | | |
| Members of Chambers | SWIFT QC, John (1965)* | | |
| | BELLAMY QC, Sir Christopher (1968)* | | |
| Members of Chambers | GEE QC, Steven (1975) | | |
| Members of Chambers | COLLINS SC, Michael (1978)* | | |
| | VAJDA QC, Christopher (1979)* | | |
| Members of Chambers | HALL QC, Melanie (1982) | | |
| Members of Chambers | BREALEY QC, Mark (1984) | | |
| Members of Chambers | BOWSHER QC, Michael (1985) | | |
| Members of Chambers | TURNER QC, Jon (1988) | | |
| Members of Chambers | WISE QC, Ian (1992) | | |
| Members of Chambers | HARRIS QC, Paul (1994) | | |
| Members of Chambers | BEARD QC, Daniel (1996) | | |
| Members of Chambers | SMITH QC, Kassie (1995) | | |
| Members of Chambers | ROGERS QC, Ian (1995) | | |
| Members of Chambers | PERETZ QC, George (1990) | | |
| Members of Chambers | PICKFORD QC, Meredith (1999) | | |
| Members of Chambers | FACENNA QC, Gerry (2001) | | |
| Members of Chambers | HOLMES QC, Josh (1997) | | |
| Members of Chambers | PALMER QC, Robert (1998) | | |
| Members of Chambers | KREISBERGER QC, Ronit (1999) | | |
| Members of Chambers | SLOANE QC, Valentina (2000) | | |
| Members of Chambers | WILLIAMS QC, Rob (2000) | | |
| Members of Chambers | BAUDENBACHER, Prof. Carl (Former President of the EFTA Court 2003-2017)* | | |
| Members of Chambers | MITCHELL SC, Frank (2010)* | | |
| Members of Chambers | MACNAB, Andrew (1986) | | |
| Members of Chambers | MANTLE, Peter (1989) | | |
| Members of Chambers | HILL, Raymond (1992) | | |
| Members of Chambers | LINDSAY, Alistair (1993) | | |
| Members of Chambers | PIPE, Gregory (1995) | | |
| Members of Chambers | RAYMENT, Ben (1996) | | |
| Members of Chambers | METCALFE, Eric (1999) | | |
| Members of Chambers | GARDNER, Piers (2000) | | |
| Members of Chambers | GREGORY, Julian (2000) | | |
| Members of Chambers | BUCK, William (2001) | | |
| Members of Chambers | HOWARD, Anneli (2002) | | |
| Members of Chambers | BATES, Alan (2003) | | |
| Members of Chambers | LASK, Ben (2003) | | |
| Members of Chambers | McGURK, Brendan (2004) | | |
| Members of Chambers | WOOLFE, Philip (2004) | | |
| Members of Chambers | McBRIDE, Jeremy (2004)* | | |
| Members of Chambers | SUTERWALLA, Azeem (2004) | | |
| Members of Chambers | HOLINER, Drew (2005) | | |
| Members of Chambers | WEST, Ewan (2006) | | |
| Members of Chambers | BANKS, Fiona (2006) | | |
| Members of Chambers | BLACKWOOD, Anneliese (2007) | | |
| Members of Chambers | JOHN, Laura Elizabeth (2007) | | |
| Members of Chambers | OSEPCIU, Ligia (2008) | | |
| Members of Chambers | LALL, Tarlochan (2010) | | |
| Members of Chambers | KERR MORRISON, Julianne (2010) | | |
| Members of Chambers | GRUBECK, Nikolaus (2010) | | |
| Members of Chambers | MCCARTHY, Conor (2010) | | |
| Members of Chambers | BERRIDGE, Alison (2011) | | |
| Members of Chambers | ARMITAGE, Micahel (2011) | | |
| Members of Chambers | SEBASTIAN, Thomas (2012) | | |
| Members of Chambers | KUPPEN, Stefan (2013) | | |
| Members of Chambers | MACKERSIE, Daisy (2013) | | |
| Members of Chambers | GREGORY, David (2014) | | |
| Members of Chambers | BOURKE, James (2014) | | |
| Members of Chambers | HOOPER, William (2014) | | |
| Members of Chambers | KOUTRAKOS, Prof. Panos (2014)* | | |
| Members of Chambers | WILLIAMS, Jack (2015) | | |
| Members of Chambers | PROUD, Imogen (2015) | | |
| Members of Chambers | LUKACOVA, Kristina (2015) | | |
| Members of Chambers | LITTLEWOOD, Alexandra (2016) | | |
| Members of Chambers | HAFESJI, Khatija (2016) | | |
| Members of Chambers | MCANDREW, Ciar (2016) | | |
| Members of Chambers | GILLOW, Harry (2017) | | |
| Members of Chambers | PERRY, Will (2018) | | |
| Members of Chambers | ARTLEY, Alfred (2018) | | |
Barrister Profiles
| Photo | Name | Position | Profile |
| --- | --- | --- | --- |
| | Michael Armitage | Michael specialises in competition law (both advisory and litigation) and EU/public law,… | View Profile |
| | Alfred Artley | | View Profile |
| | Fiona Banks | Fiona's practice focuses on the fields of competition, European, broadcasting an telecommunications,… | View Profile |
| | Alan Bates | Alan specialises in EU, competition, procurement and public law, with a strong… | View Profile |
| | Professor Carl Baudenbacher | | View Profile |
| | Daniel Beard | Barrister specialising in EU and competition law. Also specialising in administrative law… | View Profile |
| | Sir Christopher Bellamy | | View Profile |
| | Alison Berridge | Litigation, mergers, competition litigation, competition advisory. | View Profile |
| | Anneliese Blackwood | Anneliese is a 'rising star' in competition law and is a recommended… | View Profile |
| | James Bourke | James joined Monckton Chambers in 2014. James was a member of the… | View Profile |
| | Michael Bowsher | Michael Bowsher has been a member of Monckton Chambers since 2001. He… | View Profile |
| | Mark Brealey | Mark Brealey QC specialises in EU and Competition Law. He regularly appears… | View Profile |
| | William Buck | William has developed a strong commercial practice covering a wide spectrum of… | View Profile |
| | Michael Collins Sc | Michael is a leading silk in commercial, competition and EU law at… | View Profile |
| | Gerry Facenna | Gerry has particular expertise in administrative law; commercial regulation (including telecoms, transport… | View Profile |
| | Piers Gardner | Piers transferred to the Bar in 2000, after over 20 years' experience… | View Profile |
| | Mr Steven Gee | | View Profile |
| | Harry Gillow | Harry joined Monckton Chambers as a tenant in 2018 following successful completion… | View Profile |
| | Julian Gregory | Julian is ranked as a leading competition law junior and has been… | View Profile |
| | David Gregory | David is developing a practice across all of Chamber's main specializations: EU, public… | View Profile |
| | Nikolaus Grubeck | Nikolaus has a broad practice in public, civil and international law, across… | View Profile |
| | Khatija Hafesji | Khatija joined Monckton Chambers as a tenant in 2017 following successful completion… | View Profile |
| | Melanie Hall | Described as a 'sensational litigator' Melanie Hall has been an acknowledged leader… | View Profile |
| | Paul Harris | Paul's practice concentrates on contested litigation and advocacy, particularly in the fields… | View Profile |
| | Raymond Hill | Raymond specialises in VAT and direct tax, as well as the pensions… | View Profile |
| | Drew Holiner | Drew is the only barrister in England and Wales who is also… | View Profile |
| | Josh Holmes | Josh's practice covers all aspects of competition, EU, public and regulatory work.… | View Profile |
| | William Hooper | Will has a broad commercial litigation and arbitration practice. He has experience… | View Profile |
| | Anneli Howard | Barrister specialising in EC and UK competition law before the CAT, Commercial… | View Profile |
| | Laura Elizabeth John | Laura is a highly sought after junior with 'very good tactical judgement,… | View Profile |
| | Elizabeth Kelsey | Elizabeth has experience of all key Chambers' practice areas and specialises in… | View Profile |
| | Julianne Kerr Morrison | Julianne joined Monckton Chambers in March 2012 having successfully completed pupillage. As… | View Profile |
| | Panos Koutrakos | Panos Koutrakos is Professor of EU Law and Jean Monnet Professor of… | View Profile |
| | Ronit Kreisberger | Ronit Kreisberger is a leading senior junior in Competition and EU Law.… | View Profile |
| | Stefan Kuppen | Stefan practises in all areas of Chambers' work with a particular focus… | View Profile |
| | Ben Lask | Ben Lask is an experienced junior specialising in Public, EU and Competition… | View Profile |
| | Alistair Lindsay | Alistair Lindsay specialises in merger control, cartels/restrictive agreements, and abuse of market… | View Profile |
| | Alexandra Littlewood | Alexandra joined Monckton Chambers as a tenant in 2017 following successful completion… | View Profile |
| | Kristina Lukacova | | View Profile |
| | Daisy Mackersie | Daisy's practice includes all of Chambers' main specialisations: competition, commercial regulatory, EU,… | View Profile |
| | Andrew Macnab | Andrew practises in the fields of VAT, duties and indirect taxation, EU/competition… | View Profile |
| | Peter Mantle | Peter has a breadth and depth of experience and expertise in the… | View Profile |
| | Ciar McAndrew | Ciar joined Monckton Chambers as a tenant in 2018 following successful completion… | View Profile |
| | Conor McCarthy | Conor has broad practice encompassing public law, civil claims and international law.… | View Profile |
| | Jeremy Mcbride | Jeremy was called to the Bar under the exceptional route for academics… | View Profile |
| | Brendan Mcgurk | Brendan is a leading junior with a wealth of experience in commercial,… | View Profile |
| | Eric Metcalfe | Eric joined Monckton Chambers in October 2011 where he specialises in human… | View Profile |
| | Frank Mitchell SC QC | Having spent nearly ten years in PricewaterhouseCoopers working in indirect tax consultancy… | View Profile |
| | Philip Moser | Philip is regularly instructed in EU law cases, often involving novel or… | View Profile |
| | Ligia Osepciu | Ligia is a junior barrister specialising in competition law, European law, public… | View Profile |
| | Robert Palmer | Robert Palmer is an experienced litigator in the fields of EU, human… | View Profile |
| | George Peretz | George Peretz has a broad and deep experience of competition law in… | View Profile |
| | Mr Will Perry | | View Profile |
| | Meredith Pickford | Meredith is a former economist who is consistently ranked in 'band 1'… | View Profile |
| | Gregory Pipe | Greg is a heavy-weight commercial practitioner who litigates and advises on complex… | View Profile |
| | Imogen Proud | Imogen joined Monckton Chambers as a tenant in October 2016 following successful… | View Profile |
| | Ben Rayment | Ben is a former Legal Secretary to the UK Competition Commission/Competition Appeal… | View Profile |
| | Ian Rogers | Called to the Bar in 1995, I an has vast expertise in… | View Profile |
| | Thomas Sebastian | Thomas has extensive experience advising and representing sovereigns and corporations in disputes… | View Profile |
| | Valentina Sloane | Valentina is an experienced advisor and litigator in European, tax, procurement and… | View Profile |
| | Kassie Smith | Kassie Smith QC specialises in competition/ regulatory, EU and public law. Directories… | View Profile |
| | Azeem Suterwalla | Azeem is recommended as a leading practitioner across three practice areas: Administrative/Public… | View Profile |
| | John Swift | | View Profile |
| | Jon Turner | Jon Turner QC is widely recognised as one of the Bar's foremost… | View Profile |
| | Christopher Vajda | | View Profile |
| | Tim Ward | Tim Ward QC is widely recognised as a leading litigator and advocate… | View Profile |
| | Ewan West | Ewan specialises in public procurement, competition, indirect taxation, European Union law, regulatory… | View Profile |
| | Jack Williams | Jack practises across all Chambers' specialisms, with a particular focus on competition… | View Profile |
| | Rob Williams | Rob is an experienced barrister and litigator whose practice spans a range… | View Profile |
| | Ian Wise | Ian Wise QC is ranked as a leader in his field in… | View Profile |
| | Philip Woolfe | Philip is an EU law specialist with a particular focus on competition… | View Profile |
Top Tier Set Rankings
Set Rankings