Set Profile > Three Raymond Buildings > London, England
Three Raymond Buildings
Offices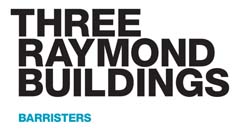 Chambers of James Lewis QC & Hugo Keith QC
Three Raymond Buildings
3 RAYMOND BUILDINGS, GRAY'S INN
LONDON
WC1R 5BH
England
Three Raymond Buildings > The Legal 500
Rankings
'Stellar set' Three Raymond Buildings houses 'top-class counsel at all levels', well known for their extensive expertise in sanctions matters, insider trading, SFO investigations and high-profile bribery and corruption cases, to name a few areas. Hugo Keith QC represented Airbus in its investigation by the SFO concerning allegations of bribery and corruption; in January 2020 Airbus entered into a deferred prosecution agreement with the SFO and agreed to pay a fine of €1bn.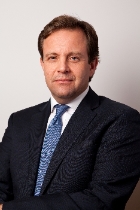 Ranked: Tier 1

Ranked: Tier 2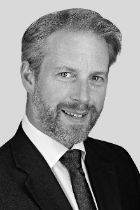 Stuart Biggs
-
Three Raymond Buildings
'
Very bright, hardworking and able to charm a jury. Stuart has a brilliant grasp of the issues of the case. Very calm and persuasive but when necessary a hard-hitting advocate.
'
Ranked: Tier 3
'Heavyweight set' Three Raymond Buildings is 'amongst the handful of go-to sets for fraud and financial crime, with unparalleled strength in depth'. It is well known for its strength in handling both defence and prosecution work in cases with blended aspects of fraud and business crime matters. Recent instructions for the set include Ben Summers acting for the defendant in an alleged conspiracy to defraud case involving an account takeover fraud valued at £1.8m; the trial was halted following a successful abuse of process application.

Helen Malcolm QC
-
Three Raymond Buildings
'
A ferocious advocate, who will tirelessly fight the client's corner. Enormously tenacious. Technically, amongst the best in at the Bar for anything with a cross-border, extra-territorial or multi-jurisdictional dimension.
'
Ranked: Tier 1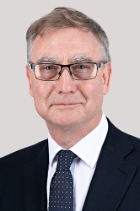 Ranked: Tier 2

Jonathan Ashley-Norman QC - Three Raymond Buildings 'An excellent strategic thinker. Jonathan has been excellent, providing guidance and thinking of every possible scenario that could result from the various courses of action that were considered.'
Ranked: Tier 3

Richard Wormald QC
-
Three Raymond Buildings
'
Richard brings life to an argument in front of the jury and his advocacy stands out amongst his peers. One of his strengths is his ability to apply his legal knowledge to the facts to find a practical and innovative approaches to formulating case strategy.
'
A 'high-quality set', Three Raymond Buildings is 'an excellent chambers for extradition law barristers', with 'good strength in depth'. In one example instruction, 'brilliant advocate' Hugo Keith QC and the 'incredibly hard-working' Ben Watson defended Zamira Hajiyeva, the recipient of the UK's first unexplained wealth order (UWO), against an extradition request made by the Government of Azerbaijan following allegations of fraud; on the other side, the 'immensely experienced' Helen Malcolm QC represented the Government of Azerbaijan (via the Crown Prosecution Service). In recent news, the 'incredibly sharp' Matthew Butt QC took silk in 2020, strengthening the set at the senior end.
Matthew Butt QC
-
Three Raymond Buildings
'
Matt is incredibly sharp and a great advocate in person and in writing. He is supremely confident and authoritative in court. I would recommend him highly in relation to any legal argument.
'
'A great set for licensing', Three Raymond Buildings is also noted for a 'best-in-class' team of clerks. Referred to as 'licensing gold' Stephen Walsh QC has an established reputation for handling the gamut of licensing cases, most recently representing clients such as Annabel's Private Members Club and the operator of the Boomtown Festival. Michael Bromley-Martin QC handles cases involving all facets of entertainment including music festivals, gambling and lotteries. 'Superb problem solver' Matthew Butt QC also has broad expertise; he acted for Secret Cinema in respect of a premises licence. Sarah Le Fevre is in high demand for her 'unparalleled practical knowledge of the licensing regimes' – she is acting for Wagamama in its first application nationally for a 'dark kitchen' premises licence. Saba Naqshbandi is also highly valued for her 'clear, authoritative opinions in respect of complex cases'.

Ranked: Tier 1

Ranked: Tier 1
Matthew Butt
-
Three Raymond Buildings
'
His client management is out of the top drawer. He achieved a result better than we could have anticipated, and effortlessly demands the respect and attention of a Licensing Sub Committee.
'
Sarah Le Ferve
-
Three Raymond Buildings
'
She is a measured advocate who adopts a perfect manner for Licensing Sub-Committee hearings. She is always incredibly well prepared and is always at the top of my list when I need a licensing barrister.
'
Ranked: Tier 1
Ranked: Tier 2

Ranked: Tier 2
'Very strong set' Three Raymond Buildings is 'engaged in work of the highest calibre' and has 'a stellar line up of counsel'. Chambers is well known for its particular strength in defending police officers in criminal cases; in this space, Kevin Baumber represented a police officer who was acquitted on corruption charges following a large scale investigation and undercover surveillance. On the prosecution side, William Emlyn Jones prosecuted Gerald Matovu (who formerly sold drugs to convicted serial killer Stephen Port) and Brandan Dunbar, whose modus operandi was to meet men via gay dating apps, drug them and then steal from them; one victim was given a fatal overdose of the drug GHB, leading to Matovu's conviction for murder and Dunbar's conviction for fraud and assault, among other charges.

Michael Bromley-Martin QC - Three Raymond Buildings 'He one of the best around at the criminal Bar. If I was in trouble I would want him to defend me. This advocate is supremely bright, a tactical genius and a superlative advocate. Top of his game.'
Ranked: Tier 2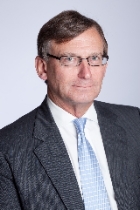 Ranked: Tier 2

Ranked: Tier 3

Richard Wormald QC
-
Three Raymond Buildings
'
He is is a first-rate silk with an undeniable presence in the courtroom. A silk with an elegant and superbly engaging delivery. A calm and soothing manner, reassuring in nature to both lay and professional client.
'

William Emlyn Jones QC
-
Three Raymond Buildings
'
Previously quite simply most sought after junior at the criminal bar for a big and serious case. He has the full package: clever, hard-working and a brilliant jury advocate. He will undoubtedly go on to be a star of the criminal bar.
'
Three Raymond Buildings is 'an excellent set of chambers with a wealth of talent'. Its consistent representation in inquests leverages off the set's backbone of criminal and regulatory expertise, while several of its members are coronial law experts who appear both in inquests and claims for judicial review of coroners' decisions. Patrick Gibbs QC acted in the Sean Benton inquest, which concerned a recruit who killed himself at the Deepcut barracks following bullying and abuse, while Stephen Walsh QC represented the London Fire Brigade in phase one hearings of the public inquiry into the circumstances surrounding the 2017 Grenfell Tower fire. In recent cambers news, Matthew Butt QC took silk in 2020 strengthening the set at the senior end.
Matthew Butt QC
-
Three Raymond Buildings
'
Huge ability to absorb information. He was by far the most experienced advocate at the inquest, which shone through in terms of his ability to grasp the issues and ask the right questions.
'
Clair Dobbin QC - Three Raymond Buildings 'Her attention to detail is second to none, she is prodigiously hardworking, and her manner with core participants is sensitive and appropriate at all times. She will do whatever it takes to produce the goods and is one to watch for progression to silk.'

Ranked: Tier 2

Saba Naqshbandi
-
Three Raymond Buildings
'
Very experienced, perceptive and a good tactician. She gives realistic and clear advice, and she is a highly impressive advocate. A QC in waiting!
'
Ranked: Tier 3
At Three Raymond Buildings, recent instructions include Alisdair Williamson QC acting for a police constable charged with the alleged failure to investigate the murder of a three-year-old child and, in another matter, Ailsa Williamson successfully defending a police officer against allegations of misconduct after the officer executed a blocking manoeuvre in an attempt to stop a moped rider, who was suspected of theft; the rider was injured after the moped crashed into the police vehicle. In September 2019 Ben Brandon joined Mishcon de Reya LLP as a partner. Matthew Butt QC took silk in March 2020.

Ranked: Tier 3
Three Raymond Buildings' members have been kept busy this past year advising on restraint orders, account freezing orders (AFOs), and confiscation proceedings, to name but a few areas. Of particular note, Rachel Barnes represents the Serious Fraud Office (SFO) in the ongoing case of R v Saunders, Strubel and Steinberg, concerning contested confiscation proceedings arising from a £78m investment fraud.
Ranked: Tier 2

Ranked: Tier 3
Nicholas Yeo
-
Three Raymond Buildings
'
Technically excellent, especially as regards proceeds of crime word (POCA), in which he is the best in the field, and a first port of call. Conscientious, and unafraid of taking on difficult points. Excellent manner with clients, cool, calm and efficient.
'
Ranked: Tier 1

Rachel Barnes
-
Three Raymond Buildings
'
A phenomenally bright barrister. Rachel's intellectual grasp of this thorny area of law make her a good choice in complex cases. Her written advocacy is faultless and her oral advocacy clear and concise.
'
Ranked: Tier 2
Three Raymond Buildings 'delivers a high quality of service' and is 'strong in relation to inquiries work'. In the case of the latter, the 'polished' Stephen Walsh QC and the 'well prepared' Sarah Le Fevre continue to act for the London Fire Brigade in the ongoing Grenfell Tower Fire Inquiry. The 'tenacious' Saba Naqshbandi is noted for her expertise in fire safety cases.

Stephen Walsh QC
-
Three Raymond Buildings
'
Stephen is a polished, skilful QC who combines a measured advocacy style with the calm judgement of experience. He is extremely user friendly with a first class mind and an ability to sort the key points in the case out from the morass of detail. He is our go-to on fatal accident cases and clients love his practical approach. He gets to know the client and its business and is then able to provide first class strategic advice.
'
Ranked: Tier 2

Ranked: Tier 4

Saba Naqshbandi
-
Three Raymond Buildings
'
Saba is excellent: tenacious, but realistic in her advice and approach; sensitive to a client's concerns, and has a great eye for detail. She secured the client an astounding, and unpredictable, result at court.
'
Ranked: Tier 4
Hugo Keith QC
-
Three Raymond Buildings
'
He is a powerful advocate who is not afraid to tell the court exactly like it is but in such a way that given his reputation and background that even trenchant criticism carries considerable weight and is listened to by the tribunal in question.
'
Ranked: Tier 4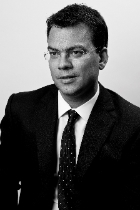 Ranked: Tier 4
As a set, Three Raymond Buildings has an excellent reputation for its strength in financial, business and general crime. In recent news, Nicholas Yeo was appointed a Recorder; Matthew Butt QC took silk in 2020; Sarah Le Fevre was appointed Assistant Coroner for Gwent; and Kevin Baumber was appointed Assistant Coroner for Hertfordshire.
Testimonials
Clerks:
'A superb clerking team offering a service that is second to none. In particular I commend clerks Eddie Holland and Dean Brown, both friendly and personable, with a fast acting approach to the most urgent enquiries.'
'All are excellent – Eddie Holland, the senior clerk, is absolutely first rate.'
'All the clerks and friendly and approachable. Dean, in particular resolves problems quickly and has a great relationship with solicitors, he is quick to provide solutions to any potential problems that arise in respect of diary management or fees.'
'Dean Brown and Chris Feathers are outstanding, and provide a truly exceptional service that makes the entire process of finding and instructing the right counsel at 3RB seamless and hassle-free. They have quite literally never let us down.'
'Eddie and Dean are some of the best clerks in the industry. They are very fair and accommodating. Highly rated and respected.'
'Eddie Holland is the best clerk in criminal, regulatory & business crime out there, for you can trust his recommendations like no other clerk.'
'Fantastic – they all all really good. Eddie Holland, the senior clerk, is exceptional.'
'First class – put simply, they never let me down.'
'Eddie Holland is as knowledgeable as they come and has a real eye for promoting talent.'
'Dean Brown is a first rate operator who is always on top of his game.'
'I would single out Dean Brown in the clerks room as an exceptional clerk. He has a natural rapport with his solicitor clients and always looks to accommodate even the most demanding requests. A very skilled operator and one of the best clerks in London.'
'My dealings have been with Eddie Holland and Dean Brown, who are always helpful and easy to get along with. I can rely on them to give a valuable and honest steer on which counsel to instruct where I do not have a pre-set preference.'
Set:
'3 Raymond are one of the best at the criminal bar and financial crime. Every barrister is at the very top of their game. A very consistent set.'
'3 Raymond Buildings are a pre-eminent chambers in criminal, extradition and confiscation matters.'
'3 Raymond Buildings are always happy to help in a prompt manner. I have never encountered a problem that they could not fix.'
'3 Raymond Buildings are amongst the handful of go-to sets for fraud and financial crime, with unparalleled strength in depth.'
'3 Raymond Buildings has real strength in depth as a barristers Chambers and is replete with very good members. There is plainly strength across the board both in silk and across junior members.'
'3 Raymond Buildings is a stellar set as it has top class Counsel at all levels who practice in business regulatory, extradition and public law matters.'
'3 RB has always maintained its reputation as a very classy set with excellent barristers. It has some star performers and has always expanded its work outside of just crime.'
'3RB is indisputably the foremost Chambers for representation of police officers in criminal and disciplinary hearings, and where they have conflicts with their Chief Constables in inquests and inquiries.'
'A superb set and a number of barristers who are true leaders in their fields with promising candidates in waiting.]
'I am a very big fan of the Chambers as a whole. They provide excellent service.'
'Incomparable breath of expertise, characters, specialisms and experience.'
'Three Raymond Buildings are engaged in work of the highest calibre. Most barristers I have engaged from there are extremely able, and self-confident.'
Three Raymond Buildings >
Set Profile
A multi-disciplined set with a national and international reputation.
Types of work undertaken: Crime: the practice encompasses advocacy and advisory work in every aspect of criminal law, including serious violent and sexual crime, terrorism, drug and human trafficking, bribery and corruption, organised crime, child exploitation, cyber crime and breaches of the Official Secrets Act. The set also has expertise across all levels of call in the complex and constantly evolving area of restraint, civil recovery and confiscation.
Fraud and financial regulation: chambers has a long-established reputation as a leading set for fraud, money laundering, insider-dealing and anti-competitive conduct. Expertise in fraud extends to civil and commercial fraud claims initiated in the UK and abroad, either as stand-alone claims or alongside threatened or ongoing criminal or regulatory proceedings. Members are also experienced in the area of financial services law and are instructed by both the FCA and individuals and corporations in the financial services industry.
Extradition and international law: chambers has substantial experience of international criminal law and of advocacy abroad, with a global reputation in extradition and mutual legal assistance. Members have appeared in almost every major extradition case in England, from the Pinochet case to Gary McKinnon and Shrien Dewani, and have advised and represented over 40 foreign and Commonwealth governments. They also advise in the context of international business transactions, eg in respect of anti-money laundering and corruption laws, economic and trade sanctions, and the effects of long-arm jurisdiction of US laws.
Public and administrative law: members appear regularly for individuals, companies and public bodies in the High Court and Court of Appeal on applications for judicial review and have an expert knowledge of human rights law relating to judicial review of government departments, magistrates' courts, local authorities, the police, the prison service, the armed forces, courts martial, coroners' courts and the Criminal Injuries Compensation Authority. Two members of chambers are currently appointed as Civil Treasury counsel and have appeared in many of the leading cases. Members also advise and represent interested parties in public inquiries and inquests, recent examples being the 7/7 bombings, Baby P, Raoul Moat, the Baha Mousa inquiry, Alexander Litvinenko and Mark Duggan.
Regulatory enforcement: members provide expert advice and representation on a wide range of statutory regimes that regulate the conduct of public bodies, corporations and individuals. Members regularly appear for prosecuting authorities and defendants in cases concerning health and safety, fire safety, environmental law, consumer protection and trading standards. Members are also active in the areas of financial regulation and regularly appear before VAT and duties tribunals.
Licensing: chambers' leading presence in licensing is complemented by members' expertise in general regulatory enforcement in the leisure industry. There is considerable overlap in the regulatory fields between controls which are exercised through licensing systems and those which impose criminal liability. Members are instructed by local councils, statutory authorities and residential bodies, as well as by commercial concerns, including major operators of pubs, clubs, casinos and betting offices.
Professional discipline: chambers is regularly instructed on behalf of police officers accused of serious criminal offending or professional misconduct, or requiring representation at controversial inquests or public inquiries. Members advise the Independent Police Complaints Commission. Chambers also has a developing reputation in sports law; members advise and represent both sports persons and governing bodies, including UK Athletics, the British Boxing Board of Control and the Lawn Tennis Association.
Main Contacts
| Department | Name | Email | Telephone |
| --- | --- | --- | --- |
| Chambers manager | Alison Marshall | | |
| Senior clerk | Eddie Holland | | |
| Members of Chambers | LEWIS QC, James (1987; QC 2002) | | |
| Members of Chambers | KEITH QC, Hugo (1989; QC 2009) | | |
| Members of Chambers | NICHOLLS QC, Colin (1957; QC 1981) | | |
| Members of Chambers | HORWELL QC, Richard (1976; QC 2006)) | | |
| Members of Chambers | BORRELLI QC, Michael (1977; QC 2000)) | | |
| Members of Chambers | BURKE QC, Trevor (1981; 2001)) | | |
| Members of Chambers | BROMLEY-MARTIN QC, Michael (1979; QC 2002)) | | |
| Members of Chambers | FARRELL QC, Simon (1983; QC 2003)) | | |
| Members of Chambers | GIBBS QC, Patrick (1986; QC 2006)) | | |
| Members of Chambers | MALCOLM QC, Helen (1986; QC 2006)) | | |
| Members of Chambers | HARDY QC, John (1988; QC 2008) | | |
| Members of Chambers | WALSH QC, Stephen (1983; QC 2009)) | | |
| Members of Chambers | DAVIES OBE QC, Hugh (1990; QC 2013)) | | |
| Members of Chambers | HINES QC, James (1982; QC 2015) | | |
| Members of Chambers | ASHLEY-NORMAN QC, Jonathan (1989; QC 2016)) | | |
| Members of Chambers | WILLIAMSON QC, Alisdair (1994; QC 2017)) | | |
| Members of Chambers | WORMALD QC, Richard (1993; QC 2019)) | | |
| Members of Chambers | BUTT, Matthew (2002; QC 2020)) | | |
| Members of Chambers | ATCHLEY, Richard (1977) | | |
| Members of Chambers | SAUNDERS, Neil (1983) | | |
| Members of Chambers | AGHA, Siza (1994) | | |
| Members of Chambers | SUMMERS, Ben (1994) | | |
| Members of Chambers | NAQSHBANDI, Saba (1996) | | |
| Members of Chambers | EMLYN JONES, William (1996) | | |
| Members of Chambers | GRITT, Edmund (1997) | | |
| Members of Chambers | WILLIAMSON, Ailsa (1997) | | |
| Members of Chambers | BAUMBER, Kevin (1998) | | |
| Members of Chambers | DOBBIN, Clair (1999) | | |
| Members of Chambers | LADENBURG, Guy (2000) | | |
| Members of Chambers | YEO, Nicholas (1999) | | |
| Members of Chambers | BIGGS, Stuart (1999) | clerks@3rblaw.com | |
| Members of Chambers | LE FEVRE, Sarah (2001) | | |
| Members of Chambers | WATSON, Ben (2002) | | |
| Members of Chambers | PONTE, Luke (2003) | | |
| Members of Chambers | SCOTT, Rachel (2004) | | |
| Members of Chambers | BARNES, Rachel (2004) | | |
| Members of Chambers | JUNG, Bo-Eun (2005) | | |
| Members of Chambers | MORRIS, Robert (2008) | | |
| Members of Chambers | COLLINS, Emma (2008) | | |
| Members of Chambers | OLIVER, Heather (2010) | | |
| Members of Chambers | HILL, Patrick (2010) | | |
| Members of Chambers | ST AUBYN, Kitty (2010) | | |
| Members of Chambers | GREANY, John (2012) | | |
| Members of Chambers | MANSELL, Daniel (2012) | | |
| Members of Chambers | NICULIU, Eva (2013) | | |
| Members of Chambers | HOLLOS, Reka (2014) | | |
| Members of Chambers | BUSHNELL, Thomas (2013) | | |
| Members of Chambers | HADGETT, Rebecca (2015) | | |
| Members of Chambers | WOODS, Genevieve (2016) | | |
| Members of Chambers | PUTHUPPALLY, Ciju (2017) | | |
| Members of Chambers | DOWDING, Ryan (2017) | | |
| Members of Chambers | SHRIMPTON, Ruby (2018) | | |
| Members of Chambers | McCOMBE, Charles (2017) | | |
Barrister Profiles
| Photo | Name | Position | Profile |
| --- | --- | --- | --- |
| | Siza Agha | Siza is a criminal and sports practitioner. In crime he has a… | View Profile |
| | Jonathan Ashley-Norman | Specialist in criminal and regulatory law in a business setting, both defending… | View Profile |
| | Richard Atchley | Richard Atchley is a criminal and civil law specialist. He is renowned… | View Profile |
| | Rachel Barnes | A dual-qualified US attorney and English barrister, Rachel has a niche fraud,… | View Profile |
| | Kevin Baumber | Specialist representation and advice in crime, fraud, regulatory matters, coroners' inquests and… | View Profile |
| | Stuart Biggs | Stuart's practice focuses on matters involving allegations of fraud, bribery and other… | View Profile |
| | Michael Borrelli | Michael has an exclusive practice both defending in high profile, serious and… | View Profile |
| | Michael Bromley-Martin | Michael's criminal practice sees him defending at the top end of serious… | View Profile |
| | Trevor Burke | Trevor Burke QC is a highly renowned practitioner at the Criminal Bar,… | View Profile |
| | Matthew Butt | A criminal, extradition and regulatory practitioner with particular expertise in inquests, licensing… | View Profile |
| | Emma Collins | Emma has a broad practice encompassing all of Chambers' areas of expertise… | View Profile |
| | Hugh Davies OBE | Hugh Davies QC's principal areas of specialisation are criminal law (including fraud… | View Profile |
| | Clair Dobbin | Clair's areas of expertise are public law, human rights, public inquiries and… | View Profile |
| | William Emlyn Jones | A specialist in serious crime and fraud, both prosecuting and defending. His… | View Profile |
| | Simon Farrell | Simon is acknowledged as an expert in conspiracy, corporate crime, commercial and… | View Profile |
| | Patrick Gibbs | Advice and advocacy at all stages of criminal and 'quasi-criminal' investigations, regulatory… | View Profile |
| | John Greany | John has a broad practice across several areas of chambers' expertise. He… | View Profile |
| | Edmund Gritt | Barrister specialising in criminal law; also public law matters and civil actions… | View Profile |
| | John Hardy | Extradition, human rights, mutual legal assistance. Regularly appears in Supreme Court, frequent… | View Profile |
| | Patrick Hill | Patrick practises in criminal and regulatory law; extradition, international, immigration, EU and… | View Profile |
| | James Hines | Crime, commercial fraud and extradition. He specialises in cases which have both… | View Profile |
| | Reka Hollos | Reka is developing a broad practice across the main areas of chambers'… | View Profile |
| | Richard Horwell | Long recognised as a leading silk in Crime, Financial Crime, Inquests and… | View Profile |
| | Bo-Eun Jung | Bo is experienced in the full range of criminal cases in the… | View Profile |
| | Hugo Keith | Joint Head of Chambers.Described as 'a fabulous silk' and as having… | View Profile |
| | Guy Ladenburg | Prosecutes and defends fraud and serious crime, and practises across a range… | View Profile |
| | Sarah Le Fevre | Specialist practitioner in licensing, regulatory, inquest, inquiry, and public law with extensive… | View Profile |
| | James Lewis | Joint Head of Chambers. A specialist in both civil and criminal cases. Vastly… | View Profile |
| | Helen Malcolm | International and EU corporate criminal fraud, bribery and corruption, tax evasion and… | View Profile |
| | Daniel Mansell | A broad practice across chambers' main areas of expertise, including crime, regulatory… | View Profile |
| | Robert Morris | A broad practice encompassing criminal law, extradition, regulatory law and the civil… | View Profile |
| | Saba Naqshbandi | Crime/fraud and financial regulation: a criminal specialist with expertise in international crime,… | View Profile |
| | Colin Nicholls | Barrister whose specialist experience includes high-profile complex commercial crime cases, extradition, criminal… | View Profile |
| | Eva Niculiu | Eva is developing a broad practice across chambers' main areas of expertise.… | View Profile |
| | Heather Oliver | Heather prosecutes and defends a full range of criminal matters, and has… | View Profile |
| | Luke Ponte | Luke is instructed in the most serious and complex criminal cases, for… | View Profile |
| | Neil Saunders | The legal directories regard Neil as one of the very best leading… | View Profile |
| | Rachel Scott | Crime (particularly fraud), extradition and international law, and public law including inquests.… | View Profile |
| | Kitty St Aubyn | Kitty practises across chambers' areas of expertise with a particular focus on… | View Profile |
| | Ben Summers | Ben was called to the Bar in 1994 and, following a civil… | View Profile |
| | Stephen Walsh | A specialist in regulatory, coronial and licensing law with broad experience in… | View Profile |
| | Ben Watson | Particular expertise in extradition, public law, international mutual legal assistance, asset recovery,… | View Profile |
| | Alisdair Williamson | Alisdair has a varied serious crime, fraud and tribunal practice with an… | View Profile |
| | Ailsa Williamson | A criminal barrister with expertise in regulatory crime and licensing. Crime: prosecution… | View Profile |
| | Richard Wormald | A criminal practitioner with experience of commercial law. Increasingly a specialist in… | View Profile |
| | Nicholas Yeo | Nicholas Yeo is a leading criminal practitioner with particular expertise in financial… | View Profile |
Top Tier Set Rankings
Set Rankings