Set Profile > 4 Pump Court > London, England
4 Pump Court
Offices
4 Pump Court (Chambers of Nick Vineall QC and Sean Brannigan QC)
4 Pump Court
TEMPLE
LONDON
EC4Y 7AN
England
4 Pump Court > The Legal 500
Rankings
Christopher Moger QC
-
4 Pump Court
'
A very dedicated arbitrator whose reputation precedes him. Absolutely top notch as a full-time arbitrator and as good as anyone.
'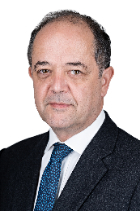 Ranked: Tier 2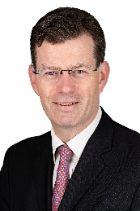 James Purchas
-
4 Pump Court
'
Extremely thorough and always very well prepared - he is always on top of the detail and good at anticipating and preparing for any potential difficulties.
'
Ranked: Tier 1
4 Pump Court is 'an impressive set with strength and depth' in the professional negligence field, counting 'a whole list of real stars' among its members. The set handles claims against a range of professionals, from accountants and financial advisers to solicitors, barristers, valuers and surveyors, with particular expertise in claims against telecoms and construction professionals. The set's recent highlights include Jeremy Nicholson QC, Sean Brannigan QC, Fiona Sinclair QC and Luke Wygas acting on different sides of Premier Inn v MSA, a complex, five-party cladding claim. Michael Douglas QC, Benjamin Pilling QC, Lynne McCafferty QC and Aidan Christie QC also continue to be involved in the Grenfell Tower Public Inquiry.
James Leabeater QC
-
4 Pump Court
'
He has an excellent grasp of the legal and technical issues and is very user friendly. He has the ability to assimilate detail into clear and concise pleadings.
'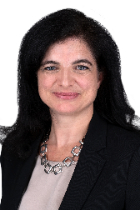 The 'outstanding' and 'excellent' barristers at 4 Pump Court undertake construction disputes in the UK and abroad, especially the Middle East. The set's members continue to be instructed on landmark buildings, large-scale energy projects and PFI/PPP projects. The 'thorough and persuasive' Fiona Sinclair QC is representing the respondent in Bresco Electrical Services Ltd (in liquidation) v Michael J Lonsdale (Electrical) Ltd, a case addressing the interplay between the statutory construction adjudication process and the statutory insolvency regime. Rachel Ansell QC is acting for Westfield Europe Ltd and White City Acquisitions Ltd in Westfield Europe Ltd; (2) White City Acquisitions Ltd v O'Keefe Construction (Greenwich) Ltd,  in a claim for damages arising from the breach of the structural slab above the Central Line.
4 Pump Court is 'really strong in construction cases with very good silks and a number of impressive up-and-coming juniors and senior juniors'. Sean Brannigan QC frequently handles high-value arbitrations for national governments and large contractors. He recently acted in a £2bn ICC Arbitration arising from the construction of an LNG plant in Africa. Sean O'Sullivan QC has rapidly become a prominent name in the energy sector and he handled a complex LCIA arbitration concerning the rights to oil and gas discovered in East Germany under a joint operating agreement. 'Very capable and intelligent' new silk James Leabeater QC and 'simply outstanding' junior Kate Livesey are also among the set's prominent members for energy disputes. Senior clerks Carl Wall and Stewart Gibbs lead a team that is 'easy to talk to, gives good service and represents the chambers very well'.
4 Pump Court's members act for insured parties and for insurers and reinsurers in disputes, both within the UK market and internationally. Andrew Neish QC acted for Abu Dhabi National Exhibitions Company in Commercial Court proceedings, which concerned the enforcement of a Dubai arbitration award against various layers of London market insurers. Aidan Christie QC is sought out for high-value insurance and reinsurance work with substantial international features, including in relation to the US, Caribbean, Russia, Korea, Africa, Australia, and Ireland. James Purchas acted in AmTrust v Thames Underwriting Ltd, a coverholder dispute that raised novel questions about the scope of duty of a wholesale coverholder under a binding authority.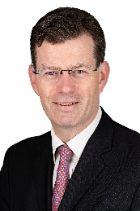 James Purchas
-
4 Pump Court
'
Overriding strength is the responsiveness, clarity and effectiveness of the advice provided, which comes from diligence, organisation, intellectual power and attention to detail.
'
Ranked: Tier 2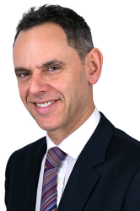 Ranked: Tier 4
4 Pump Court has 'excellent strength in depth' with 'fantastic counsel, good clerks and a deep sector knowledge'. The set is considered 'go-to for IT and telecoms disputes', while in 'construction arbitration, some genuinely star performers stand out'. Clients also acknowledge the set's 'genuine commitment overseas' in terms of being 'very active working and maintaining relationships in various jurisdictions', including the Middle East and Asia. Highlight cases include Pakistan v Broadsheet, in which Nigel Tozzi QC was among several members involved representing Broadsheet. Sean O'Sullivan QC also led a team, including Alexander Wright, on a dispute related to a major Asian shipyard.
Andrew Stevens
-
4 Pump Court
'
Very clever, client-friendly, responsive and quick, he is helpful and extremely able, and is a very good choice for work with Chinese elements.
'
Ranked: Tier 2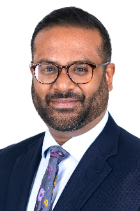 Sanjay Patel
-
4 Pump Court
'
Incredibly sharp - has an unbelievable work ethic, masters detail incredibly quickly and is very good on technical issues.
'
Ranked: Tier 3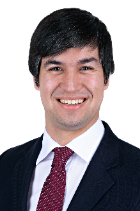 Ranked: Tier 3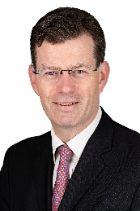 James Purchas
-
4 Pump Court
'
He's clever, hard-working and a good lawyer with fine judgement. Most importantly, perhaps, he's absolutely dedicated to his clients.
'
Ranked: Tier 3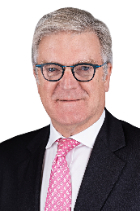 Ranked: Tier 3
4 Pump Court's shipping specialists are frequently involved in international arbitration as well as appearing before the English courts. James Leabeater QC successfully acted in the Commercial Court case Elin, a case regarding the exclusion of liability for the carriage of cargo on deck, while Nicholas Vineall QC represented the LMAA in its intervention in the Supreme Court case Chubb v Halliburton. Sean O'Sullivan QC is active in arbitrations, particularly those in the Far East, an area in which fluent Mandarin speaker Andrew Stevens also excels. Alexander Wright appeared in the Court of Appeals case Silverburn Shipping Co IoM (Ltd) v Ark Shipping LLC, leading Ed Jones.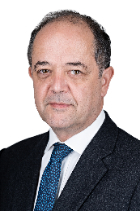 Ranked: Tier 3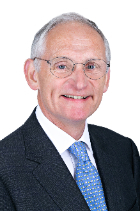 Ranked: Tier 5
4 Pump Court is praised for its 'relationship-led approach'. The set has several silks and juniors with a strong grounding in banking disputes who are regularly instructed by the major banks. This has included significant roles in major FX, PPI and derivatives disputes that have dominated the market since the 2008 financial crisis. Members are also called upon for disputes with an international dimension, such as State Bank of India v Mallya, in which Nigel Tozzi QC led the team on behalf of the Indian banks. Tozzi also led Adam Temple in IDBI Bank v Axcel, also on behalf of the Indian bank.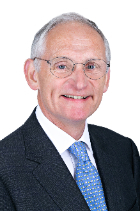 Ranked: Tier 2
Benjamin Pilling QC
-
4 Pump Court
'
Very clever, very responsive, his drafting is excellent (clear, concise, and to the point), he is also very commercial and gets the wider picture.
'
Ranked: Tier 4
4 Pump Court offers 'consistently excellent service and expertise, backed by top rate clerking'. The set does well to merge its strengths in more specialised areas, such as IT, construction, insurance, and shipping, with the broader commercial litigation sphere. Multijurisdictional disputes typically feature high on the agenda, and Stephen Cogley QC and Alexander Wright recently worked together on a major claim in the Russian energy sector. Nigel Tozzi QC led a team from chambers, on behalf of the Indian banks, in State Bank of India and 12 others v Mallya, while Nicholas Vineall QC represented Bank Mellat in the high profile Bank Mellat v HMT Treasury.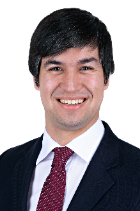 Ranked: Tier 4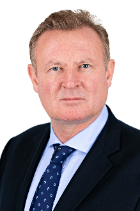 Stephen Cogley QC
-
4 Pump Court
'
Fabulous intellect and really tenacious. Great advocate. Incredibly commercial and ability to cut through complex data sets to identify the key facts.
'
Ranked: Tier 4
4 Pump Court attracts praise as 'one of the strongest sets for IT disputes in the UK' fielding 'stand-out barristers who are genuine specialists in the arena' and act in commercial, technical and IP-related cases. Noteworthy silk Alex Charlton QC is acting for the claimant in CIS General Insurance Ltd v IBM UK Ltd, a case arising from IBM's termination of a contract for the supply, installation and maintenance of a new insurance system; Nigel Tozzi QC and Matthew Lavy are representing the defendant. Terence Bergin QC is also singled out by clients as 'one of the top names in tech disputes'.
Benefiting from offices in London and Hong Kong,
4 Pump Court
is particularly strong in the areas of professional negligence, construction, and energy disputes, as well as insurance and shipping. The set was recently bolstered after Scottish silk
Roddy Dunlop QC
 joined chambers in June 2020 in order to advance his English practice. Dunlop QC has since also been appointed as the new Dean of the Faculty of Advocates in Scotland in July 2020.
Testimonials
Clerks:
The clerks offer a very good service. They are always approachable, efficient and responsive. They are prepared to engage constructive, open and transparent discussions around budgets and fees, and put forward helpful solutions. Overall, very easy to deal with.
Stewart is fantastic – very commercial, reciprocal, sensible on fees.
Mr Gibbs is particularly affable and I enjoy dealing with him. Whilst issues have been few and far between, whenever they have arisen he has dealt with them quickly and fairly.
First rate – very responsive and helpful. We had a tricky issues on fees and they were able to help us work with the client to achieve a successful outcome.
Bill Griffiths is very responsive and approachable.
Carl Wall is very smooth and gets you what you need.
A very well-managed set. Practice manager Stewart Gibbs knows the market well and the clerks are all good to deal with.
Stewart Gibbs, Sam Penny and Carl Wall are all excellent. Responsive, friendly and work as part of the team to provide our ultimate client with value for money and a timely service.
Set:
4 Pump Court is an excellent chambers. They have a modern approach, answering questions directly and quickly. In relation to construction they have some excellent specialist barristers/silks that we frequently use.
I have worked with several counsels from 4 Pump Court. They always have counsels who are ready to provide their professional service to my client and me. We have never been disappointed.
4 Pump Court are very good at offering a team of barristers that can work well together on appropriate cases.
4 Pump Court has a very strong reputation in IT – both at a senior and junior level.
The juniors at 4 Pump Court that I have worked with are all very user-friendly and are good with clients too.
The legal updates published by 4 Pump Court are of a high standard.
A set you can have full confidence in for construction related matters. Excellent at building long term relationships. Proactive and relevant training and seminar programmes.
4 Pump Court is an outstanding set. They have strength in depth. I know that we will receive an excellent service from them.
4 Pump Court >
Set Profile
The Chambers 4 Pump Court is a leading commercial set of barristers' chambers. Members provide specialist advocacy, advice and support, with expertise in arbitration, dispute resolution, litigation and regulation for UK and international clients worldwide.
The set Chambers comprises 72 barristers, including 26 Queen's Counsel. Commercial advocacy is central to the set's offering and practitioners appear before tribunals at every level. This is combined with a user-friendly, client-centric house style. A distinguishing feature is commercial work with complex technical and factual detail, a theme that runs through all sectors.
Members provide commercial, practical and innovative advice. Professional service is provided efficiently and thoroughly, with the highest standards. This is completed by some of the most experienced, persuasive and skilled advocacy available, uniquely honed from the earliest stage.
Advocates appear in domestic and international cases, with members receiving instructions heard in local courts, to major international or cross-border disputes. Barristers act on matters arising in the UK, Africa, the Americas, Asia, Australia and Europe. In particular 4 Pump Court has an established presence in the Middle East and the Far East, assisted by its office in Hong Kong.
Barristers at 4 Pump Court understand the pressures that solicitors, in-house lawyers and clients operate under and the need to work together as a team. The set takes the time to invest in client relationships and understand their business needs.
Pupillage 4 Pump Court attracts the best calibre candidates coming to the Commercial Bar, ensuring high standards and continued growth. Pupils benefit from an unusual number of court instructions, providing vital experience that continues through Chambers.
The clerks' room, led by senior clerks Carl Wall and Stewart Gibbs, is recognised and renowned for being responsive, commercially aware and efficient, with high standards. They consistently deliver an exceptional professional service, with an experienced and knowledgeable team able to tailor recommended counsel, teams and financial options for clients.
Work Undertaken 4 Pump Court have a particular focus on the following areas:
Arbitration: Members act in a broad range of domestic and international arbitrations covering all areas, including institutions such as CIETAC, DIAC, HKIAC, ICC, LCIA, LMAA, SIAC and UNCITRAL.
Commercial Dispute Resolution: 4 Pump Court is a leading commercial set, providing practical, effective advice across the full spectrum of commercial practice areas.
Construction: 4 Pump Court has a reputation as one of the leading construction sets, covering all aspects of construction, engineering and infrastructure disputes, both domestic and international, across all forums including adjudication, dispute boards and expert determination.
Energy: Uniquely combining the strongest elements of commercial, construction and maritime expertise. Work includes on and offshore, renewable and pipeline, and is often cross-border.
Financial Services & Banking: Work comprises both financial regulation and investment / retail banking litigation. Members frequently act for regulators and have in-depth knowledge of a variety of financial products, collective investment schemes, SIPPSs, perimeter policing, enforcement and FSMA. They regularly receive instructions involving ISDA, the GRMA, the GMSLA, cyber fraud, FOREX trading, LIBOR manipulation, IRHP / swaps mis-selling, PPI and various other complex instruments.
Insurance: Chambers' highly recommended insurance and reinsurance group are instructed on numerous significant events affecting the global insurance markets. Members act on behalf of UK and international insurance / reinsurance companies, Lloyd's syndicates, brokers and insureds. Barristers appear in domestic and international arbitrations (including Bermuda Form), and all tiers of domestic courts.
Professional Negligence: The professional negligence team at 4 Pump Court is one of the most formidable and largest at the Bar. Members have experience in claims for and against professionals across the whole spectrum of liability, including breach of fiduciary duty and fraud. Chambers has particular expertise in disputes concerning architects, engineers, IT consultants, solicitors and barristers, accountants and auditors, financial advisers, insurance brokers and underwriting agents, and surveyors and valuers.
Shipping: 4 Pump Court has an outstanding reputation for marine related disputes, including wet and dry shipping, shipbuilding and marine insurance. Members are instructed by international law firms and P&I clubs on behalf of ship owners, charterers, shipyards, drilling contractors, cargo interests and banks. Barristers have expertise in charterparty and bill of lading disputes, ship sale and purchase, ship mortgages, liens, admiralty matters including collision, towage and pilotage. Barristers also specialise in commercial shipbuilding and super / mega yacht disputes, including brokers commission claims and disputes concerning refund guarantees.
Technology & Telecoms: 4 Pump Court is recognised both domestically and internationally as the leading set for technology disputes. Barristers are uniquely positioned to deal with commercial, technical and intellectual property disputes now challenging the world's top lawyers and businesses in a complex and rapidly-changing technological environment. The set has been involved in the majority of leading cases, where work on data and cyber security disputes ensures they retain their presence at the forefront of this constantly developing commercial area.
Other: Additional areas of expertise include aviation, corporate advisory, defamation and privacy, financial crime including fraud, and offshore work. Non-UK jurisdictions in addition to those above include the Channels Islands, the Isle of Man, the Caribbean, Bermuda and beyond.
Main Contacts
| Department | Name | Email | Telephone |
| --- | --- | --- | --- |
| Senior Clerk | Carl Wall | cwall@4pumpcourt.com | +44 (0) 20 7842 5555 |
| Senior Clerk | Stewart Gibbs | sgibbs@4pumpcourt.com | +44 (0) 20 7842 5555 |
| Deputy Senior Clerk | Oliver Miney | ominey@4pumpcourt.com | +44 (0) 20 7842 5555 |
| Deputy Senior Clerk | Lucy Burrows | lburrows@4pumpcourt.com | +44 (0) 20 7842 5555 |
| Head of Business Operations | Jon Robinson | jrobinson@4pumpcourt.com | +44 (0) 20 7842 5555 |
| Head of Business Operations | Neil Dougall | ndougall@4pumpcourt.com | +44 (0) 20 7842 5555 |
| Marketing Executive | Isobel Holland | iholland@4pumpcourt.com | +44 (0) 20 7842 5555 |
| Marketing Executive | Robyn Lacey | rlacey@4pumpcourt.com | +44 (0) 20 7842 5555 |
| Joint Head of Chambers | VINEALL QC, Nicholas (1988) | | |
| Joint Head of Chambers | BRANNIGAN QC, Sean (1994) | | |
| Member of Chambers | MOGER QC, Christopher (1972) | | |
| Member of Chambers | MARKS QC, Jonathan (1975) | | |
| Member of Chambers | GARNIER QC, Edward (1976) | | |
| Member of Chambers | ROWLAND QC, John (1979) | | |
| Member of Chambers | DOUGLAS QC, Michael (1974) | | |
| Member of Chambers | NICHOLSON QC, Jeremy (1977) | | |
| Member of Chambers | TOZZI QC, Nigel (1980) | | |
| Member of Chambers | CROSS QC, James (1985) | | |
| Member of Chambers | CHARLTON QC, Alex (1983) | | |
| Member of Chambers | CHRISTIE QC, Aidan (1988) | | |
| Member of Chambers | NEISH QC, Andrew (1988) | | |
| Member of Chambers | DAVIE QC, Michael (1993) | | |
| Member of Chambers | DUNLOP QC, Roddy (1998) | | |
| Member of Chambers | COGLEY QC, Stephen (1984) | | |
| Member of Chambers | SINCLAIR QC, Fiona (1989) | | |
| Member of Chambers | ANSELL QC, Rachel (1995) | | |
| Member of Chambers | O'SULLIVAN QC, Sean (1997) | | |
| Member of Chambers | PILLING QC, Benjamin (1997) | | |
| Member of Chambers | BERGIN QC, Terence (1985) | | |
| Member of Chambers | HICKEY QC, Alexander (1995) | | |
| Member of Chambers | McCAFFERTY QC, Lynne (1997) | | |
| Member of Chambers | LEABEATER QC, James (1999) | | |
| Member of Chambers | STEPHENS QC, Jessica (2001) | | |
| Member of Chambers | DYER, Allen (1976) | | |
| Member of Chambers | HENDERSON, Simon (1993) | | |
| Member of Chambers | VAUGHAN-NEIL, Kate (1994) | | |
| Member of Chambers | PACKMAN, Claire (1996) | | |
| Member of Chambers | LEWIS, Jonathan (1996) | | |
| Member of Chambers | PURCHAS, James (1997) | | |
| Member of Chambers | POTTER, Alison (1987) | | |
| Member of Chambers | BOWLING, James (1999) | | |
| Member of Chambers | GILLIES, Jennie (2000) | | |
| Member of Chambers | WATTHEY, James (2000) | | |
| Member of Chambers | LIVESEY, Kate (2001) | | |
| Member of Chambers | OLIVER, Peter (2002) | | |
| Member of Chambers | CRANGLE, Thomas (2002) | | |
| Member of Chambers | WOODS, George (2003) | | |
| Member of Chambers | HATT, James (2003) | | |
| Member of Chambers | CHATTERJEE, Rangan (2004) | | |
| Member of Chambers | LAVY, Matthew (2004) | | |
| Member of Chambers | GOLDSTONE, Simon (2004) | | |
| Member of Chambers | WYGAS, Luke (2004) | | |
| Member of Chambers | HENDERSON, Neil (2004) | | |
| Member of Chambers | CROWLEY, Laura (2005) | | |
| Member of Chambers | OSBORNE, Richard (2005) | | |
| Member of Chambers | HALE, Simon (2006) | | |
| Member of Chambers | WRIGHT, Alexander (2007) | | |
| Member of Chambers | STEVENS, Andrew (2007) | | |
| Member of Chambers | GOODKIN, Daniel (2008) | | |
| Member of Chambers | MUNRO, Iain (2009) | | |
| Member of Chambers | NAYLOR, Martyn (2009) | | |
| Member of Chambers | PATEL, Sanjay (2010) | | |
| Member of Chambers | NOAKES, Rani (2010) | | |
| Member of Chambers | THORNE, Matthew (2011) | | |
| Member of Chambers | SHIRAZI, Gideon (2012) | | |
| Member of Chambers | JONES, Ed (2012) | | |
| Member of Chambers | CHURCHER, Daniel (2012) | | |
| Member of Chambers | SCRIVENER, Robert (2013) | | |
| Member of Chambers | DENNIS, Helen (2013) | | |
| Member of Chambers | KHOO, Daniel (2014) | | |
| Member of Chambers | MESFIN, Mek (2014) | | |
| Member of Chambers | TANNOCK, Quentin (2016) | | |
| Member of Chambers | WRIGHT, Laura (2014) | | |
| Member of Chambers | DOWERS, Neil (2016) | | |
| Member of Chambers | KEATING, Rebecca (2017) | | |
| Member of Chambers | SCHAFFER-GODDARD, Jonathan (2017) | | |
| Member of Chambers | HOFFMANN, Anna (2018) | | |
| Member of Chambers | WANDOWICZ, Kajetan (2018) | | |
| Member of Chambers | COOK, Elliott (2019) | | |
| Member of Chambers | O'BRIEN O'REILLY, Samantha (2019) | | |
Barrister Profiles
| Photo | Name | Position | Profile |
| --- | --- | --- | --- |
| | Rachel Ansell | Barrister specialising in commercial litigation and international arbitration with an emphasis on… | View Profile |
| | Terence Bergin | Barrister specialising in IT. Cases of note include: AFD Software Ltd v… | View Profile |
| | James Bowling | Commercial practice focusing principally on energy and construction (including adjudication). He also… | View Profile |
| | Sean Brannigan | Joint head of chambers, Sean specialises in high-value domestic construction cases and… | View Profile |
| | Alex Charlton | Barrister specialising in all commercial and technical disputes with particular experience in… | View Profile |
| | Rangan Chatterjee | Ron has a wide-ranging commercial practice which encompasses both litigation and international… | View Profile |
| | Aidan Christie | Barrister specialising in general commercial law including insurance and reinsurance, professional negligence… | View Profile |
| | Daniel Churcher | Daniel has a commercial practise with particular emphasis on construction, banking and… | View Profile |
| | Stephen Cogley | Stephen is a commercial chancery trial advocate, specialising in multi-disciplinary and multi-jurisdictional… | View Profile |
| | Elliott Cook | Elliott has a broad and varied commercial practice with experience in shipping… | View Profile |
| | Thomas Crangle | Junior counsel specialising in technology and construction work and professional negligence. He… | View Profile |
| | James Cross | Barrister specialising in construction and engineering (including adjudication), professional negligence (especially construction… | View Profile |
| | Laura Crowley | General commercial law, including construction, insurance and professional negligence. | View Profile |
| | Michael Davie | Barrister specialising in property damage insurance; jurisdiction/choice of law; professional negligence; and… | View Profile |
| | Helen Dennis | General commercial practice in line with chambers' expertise, specialising in construction, energy,… | View Profile |
| | Michael Douglas | Barrister specialising in commercial, professional negligence and information technology fields. | View Profile |
| | Neil Dowers | Barrister with a broad commercial practice including experience in international arbitration, commercial… | View Profile |
| | Allen Dyer | Barrister specialising in professional indemnity, construction, contract and other commercial cases; has… | View Profile |
| | Lord Edward Garnier | Edward's principle areas of practice are Defamation & Media Law; Financial Crime:… | View Profile |
| | Jennie Gillies | Jennie Gillies is a commercial barrister specialising in construction, engineering and adjudication,… | View Profile |
| | Simon Goldstone | Commercial: banking, finance, insurance, commercial fraud. Insolvency and Company. Professional negligence: especially… | View Profile |
| | Daniel Goodkin | Barrister specialising in commercial litigation, insurance, construction, professional negligence and shipping. | View Profile |
| | Simon Hale | Simon is an experienced commercial litigator with a particular emphasis on construction,… | View Profile |
| | James Hatt | Barrister specialising in commercial law and international arbitration. Substantial experience as an… | View Profile |
| | Neil Henderson | Shipping and international trade: cargo claims, charterparty disputes, arrests, bunker disputes, shipbuilding… | View Profile |
| | Simon Henderson | Barrister specialising in commercial work, with an emphasis on information technology, construction… | View Profile |
| | Alexander Hickey | Barrister specialising in litigation, domestic and international arbitration and adjudication of disputes… | View Profile |
| | Anna Hoffmann | Anna is regularly instructed in a broad range of commercial and regulatory… | View Profile |
| | Ed Jones | Barrister specialising in commercial litigation and international arbitration with particular expertise in… | View Profile |
| | Rebecca Keating | Rebecca has a broad commercial practice with experience in banking and financial… | View Profile |
| | Daniel Khoo | Commercial practice including litigation and arbitration with particular experience in civil fraud;… | View Profile |
| | Dr Matthew Lavy | A commercial practice with a particular specialism in technology, telecoms, IP licensing… | View Profile |
| | James Leabeater | Barrister specialising in general commercial law; especially insurance, shipping, professional negligence and… | View Profile |
| | Jonathan Lewis | Commercial barrsiter principally specialising in construction and engineering disputes in litigation, arbitration and… | View Profile |
| | Kate Livesey | General common law and commercial law, including insurance, professional negligence, energy and… | View Profile |
| | Lord (Jonathan) Marks Of Henley-on-Thames | Barrister specialising in construction and engineering, commercial dispute resolution, international arbitration and… | View Profile |
| | Lynne McCafferty | Barrister specialising in general commercial and common law experienced in construction and… | View Profile |
| | Mek Mesfin | Specialises in commercial dispute resolution, with particular emphasis on construction, energy &… | View Profile |
| | Iain Munro | Professional negligence; commercial; information technology; construction; general common law, shipping, international arbitration. | View Profile |
| | Martyn Naylor | Barrister with broad commercial experience across all of chambers' principle practice areas.… | View Profile |
| | Andrew Neish | Barrister specialising in general commercial law including insurance and reinsurance, professional negligence… | View Profile |
| | Jeremy Nicholson | Barrister and arbitrator specialising in commercial disputes including construction & engineering, energy,… | View Profile |
| | Rani Noakes | Complex international commercial litigation and arbitration in line with chambers' profile with… | View Profile |
| | Sean O'Sullivan QC | Barrister with general commercial practice, including energy, shipbuilding, shipping, ship sale and… | View Profile |
| | Samantha O'Brien O'Reilly | Barrister with a broad common law and commercial law practice, with particular… | View Profile |
| | Dr Peter Oliver | Barrister specialising in general commercial litigation, construction litigation, professional negligence. | View Profile |
| | Richard Osborne | Barrister specialising in general commercial and common law, including contractual disputes, insurance,… | View Profile |
| | Claire Packman | Barrister specialising in professional negligence, construction and general commercial litigation. | View Profile |
| | Sanjay Patel | General commercial practice in line with chambers' profile with specialisms in banking,… | View Profile |
| | Benjamin Pilling | Barrister specialising in commercial litigation, banking and finance, professional negligence, construction and… | View Profile |
| | Alison Potter | Experienced barrister and mediator with experience in commercial, financial services, professional negligence,… | View Profile |
| | James Purchas | Barrister specialising in commercial law, including financial services, insurance and reinsurance, and… | View Profile |
| | John Rowland | Insurance and Reinsurance/Construction/Energy and resources/Finance and banking/Arbitration. Admitted to practice in England… | View Profile |
| | Jonathan Schaffer-Goddard | Jonathan has a broad commercial practice. He is presently instructed in a… | View Profile |
| | Robert Scrivener | Broad commercial practice, in line with chambers' expertise. Robert has particular experience… | View Profile |
| | Gideon Shirazi | Barrister with a broad commercial practice with expertise in banking and finance;… | View Profile |
| | Fiona Sinclair | Specialises in construction, energy, transport, construction professionals' liability and insurance. First class… | View Profile |
| | Jessica Stephens | Barrister specialising in construction and related professional negligence disputes. Acts for employers,… | View Profile |
| | Andrew Stevens | Commercial barrister specialising in complex and high-value international disputes in arbitration and… | View Profile |
| | Quentin Tannock | Barrister with a broad commercial practice, combining legal excellence with practical business… | View Profile |
| | Matthew Thorne | Commercial – broad range of work; insurance – secondment at major international… | View Profile |
| | Nigel Tozzi | Nigel has a wide ranging commercial practice, with particular expertise in commercial… | View Profile |
| | Kate Vaughan-Neil | Barrister dealing in general commercial and common law work with an emphasis… | View Profile |
| | Nicholas Vineall | Barrister specialising in commercial litigation and international arbitration, including financial services, civil… | View Profile |
| | Kajetan Wandowicz | Barrister with a broad commercial practice in litigation and arbitration, both as… | View Profile |
| | James Watthey | An experienced commercial barrister handling heavyweight international arbitration and litigation. In addition… | View Profile |
| | George Woods | Barrister specialising in IT, commercial, insurance and construction work. | View Profile |
| | Laura Wright | Barrister with a broad commercial practice and particular experience of IT, IP,… | View Profile |
| | Alexander Wright | Barrister specialising in commercial litigation and arbitration with particular expertise in shipping… | View Profile |
| | Luke Wygas | Luke's practice focuses on domestic construction, energy, IT and professional negligence (with… | View Profile |
Top Tier Set Rankings
Set Rankings