30 Park Place Chambers > Cardiff, Wales > Set Profile
30 Park Place Chambers
Offices

Chambers of Ruth Henke KC
30 Park Place Chambers
30 PARK PLACE
CARDIFF
CF10 3BS
Wales
30 Park Place Chambers > The Legal 500
Rankings
30 Park Place Chambers
 is viewed by some as '
the best public law set in Wales
'.
Rhodri Williams KC
 is '
excellent on Welsh devolved public law
', and
Rebecca Harrington
is sought after for her expertise in advising on a range of administrative law issues. Recent case highlights include
Christian Howells
acting for the Counsel General for Wales in
Reference by the Attorney General and the Advocate General for Scotland - United Nations Convention on the Rights of the Child (Incorporation) (Scotland) Bill
, a Supreme Court case concerning whether the legislation passed by the Scottish Parliament incorporating the UN Convention on the Rights of the Child was within its legislative competence.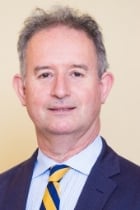 Ranked: Tier 1
Testimonials
Set
'Strength in depth.'
Clerking
'Supportive and a good commercial attitude.'
'A friendly, competent and efficient team.'
'Very helpful.'
30 Park Place Chambers
 '
is the best Court of Protection and community care set in Wales
'. Headed by the '
persuasive advocate
'
Rebecca Harrington
, the team is well known for representing protected parties, local authorities, family members and health boards in financial and welfare disputes. The set reports an increase in instructions relating to medical treatment.
Rhian Jones
 is '
energetic and enthusiastic and a tough advocate
', and her practice often involves deprivation of liberty cases. The '
knowledgeable and efficient
'
Nia Gowman
regularly acts in matters concerning the Mental Capacity Act, and her workload includes decisions about care, residence, medical treatment, marriage and sexual relations.
Laura Shepherd 
 '
routinely demonstrates excellent analytical skills and sound judgement
'.
Ranked: Tier 1
Nia Gowman
-
30 Park Place Chambers
'
Nia excels in all aspects of court of protection work. She is always very well prepared, and pragmatic in her advice to both professional and lay clients
.'
Ranked: Tier 1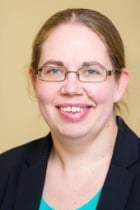 Rebecca Harrington
-
30 Park Place Chambers
'
Rebecca is a tremendously knowledgeable, direct and eminently sensible advocate - all the hallmarks of a robust and effective Court of Protection practitioner. Her approach to cases commands the respect of others in the profession and inspires confidence in clients
.'
Ranked: Tier 1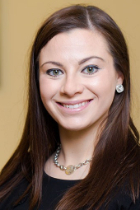 Rhian Jones
-
30 Park Place Chambers
'
A class act in Court of Protection cases; she knows the law inside out. She grasps every single detail of a case and is particularly skilled at the cross-examination of experts
.'
Ranked: Tier 1
Testimonials
Set
'There is great strength and depth.'
'A specialist team with experience at all levels.'
'The most approachable set of chambers in Court of Protection.'
Clerking
'Very responsive.'
'Kayleigh Jefferies is exceptional as a clerk.'
'The clerks are all very efficient and respond very quickly. They will always do what they can to assist in urgent cases and resolve any diary clashes. Kayleigh Jefferies in particular is outstanding.'
30 Park Place Chambers
 is a '
well established set offering strength in depth in all aspects of criminal law
'. Recent areas of instruction for the team include large-scale drugs conspiracies, serious and historic sexual offences and multi-defendant homicide cases.
Caroline Rees KC
 is a '
talented advocate
', and recently prosecuted a man who received a six-year sentence for the gross negligence manslaughter of his partner following consensual sexual activity involving bondage.
Nigel Fryer
's recent practice involves historic sexual abuse allegations, while
Andrew Jones
has a strong practice in large-scale drug trafficking matters.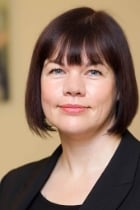 Caroline Rees KC
–
30 Park Place Chambers
'
Caroline is an outstanding advocate, exceptionally strong in cross examination and meticulously prepared. She has a real presence in court and commands the respect of the judge and opponents. She has a measured and composed approach which inspires confidence with every word she says
.'
Ranked: Tier 1
Testimonials
Set
'A very professional and capable set with strength in depth.'
'An excellent chambers with a modern but classic approach.'
'Always very helpful.'
'Chambers has a very strong criminal team across all levels.'
'Very courteous and professional staff.'
Clerking
'Clerks are always extremely helpful.'
30 Park Place Chambers
 is singled out by clients as '
an excellent set for family public law work
'. The '
exceptionally strong
' team has a solid track record in representing parents, guardians and local authorities across a wide range of cases involving allegations of serious physical and sexual abuse, poisoning and neglect, among other areas.
Nathan Jones
regularly handles complex cases involving the deaths of children. Members also field expertise in matrimonial finance, an area in which
James Tillyard KC
and
Rebecca Harrington
 excel. The group was recently bolstered at the senior end following
Catherine Heyworth KC
's elevation to silk.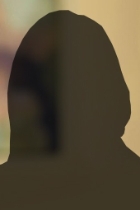 Ranked: Tier 1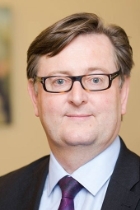 Ranked: Tier 2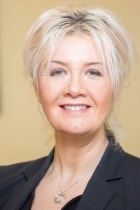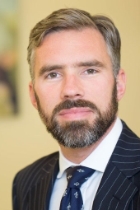 Max Davies
 –
30 Park Place Chambers
'
Max gets to the heart of every case quickly, gives clients realistic expectations and is a very persuasive advocate in court. He prepares for his cases meticulously and is always a reassuring presence for clients and solicitors alike
.'
Ranked: Tier 1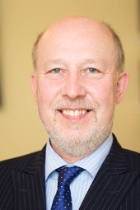 Ranked: Tier 2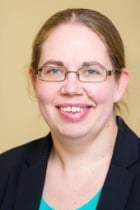 Ranked: Tier 2
Testimonials
Set
'An excellent and reliable set.'
'The set is excellent for family law, with particular strength and depth across all levels of call in relation to child law.'
'30 Park Place Chambers is regarded as an excellent set for family public law work.'
'All the barristers are approachable, knowledgeable and go the extra mile to assist on cases.'
Clerking
'The clerks are very approachable and helpful.'
'The family clerks are excellent – always helpful and quick to respond to enquiries. James Dowse is brilliant.'
At
30 Park Place Chambers
,
Lloyd Williams KC
and
Christian Howells
continue to act for multiple Welsh and Northern Irish victims in the long-running Infected Blood Inquiry, as well as appearing in the inquest into the death of footballer Emiliano Sala, who died in an air crash two days after signing for Cardiff City FC.
Nia Gowman
 is instructed in inquests into deaths in custody, deaths in care homes and in hospital, and
Melissa Jones
 represents bereaved families and professional parties in inquests.
Ranked: Tier 1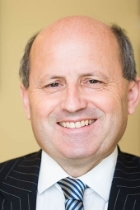 Ranked: Tier 1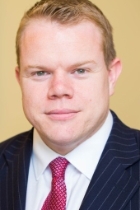 Ranked: Tier 1
Ranked: Tier 1
30 Park Place Chambers
 is known as a '
very good chambers for personal injury
' by clients.
Lloyd Williams KC
 is '
an excellent advocate
' and his recent instructions involve cases of severe spinal and head injuries. Team head
Ben Davies
 is '
very thorough and leaves no stone unturned
', and acts for claimants and defendants in multi-track claims. The '
passionate and dedicated
'
Sam Aynsley
 is also recommended for cases involving injuries suffered abroad.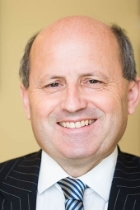 Lloyd Williams KC
–
30 Park Place Chambers
'
Lloyd is absolutely first-rate. He is very approachable and his technical skills are superb. He is very good on tricky liability cases and is a polished court room performer
.'
Ranked: Tier 1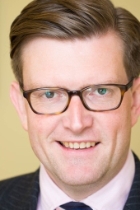 Ben Davies
–
30 Park Place Chambers
'
Ben is a talented barrister with exceptional knowledge in the area of personal injury. An accomplished advocate who makes a substantial impact upon every case he is instructed on
.'
Ranked: Tier 1
Sam Aynsley
 –
30 Park Place Chambers
 '
Sam has a great sense of judgement and his advice is always concise and straight to the point. He is extremely thorough and his attention to detail with documents and paperwork is excellent
.'
Ranked: Tier 3
Testimonials
Set
'The chambers has excellent strength in depth with a team of specialist barristers who are leaders in their field.'
'Very helpful and efficient.'
'30 Park Place Chambers in Cardiff is excellent and always accommodating.'
Clerking
'They have a very able and approachable team of clerks headed by senior clerk, Phillip Griffiths, and the lead PI clerk Kayleigh Jefferies, who communicate extremely well with instructing solicitors and ensure that they are provided with a high level of service. You feel that you are in safe hands.'
'Efficient and always on hand to assist.'
'The clerks are friendly and helpful and always quick to respond.'
Ranked: Tier 1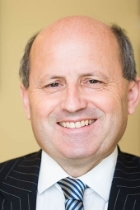 Ranked: Tier 1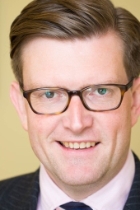 Ranked: Tier 1
Ranked: Tier 1
Christian Jowett
-
30 Park Place Chambers
'
Christian is very approachable, knowledgeable and reliable. He always provides sound and well considered advice. As an advocate he is assertive, calm and adaptable under pressure
.'
Ranked: Tier 1
30 Park Place Chambers >
Set Profile
30 Park Place is a multi-disciplinary chambers offering expert legal advice and representation at all levels of call across a comprehensive range of practice areas. It has steadily grown into one of the most significant sets in Wales with members routinely instructed in the most high-profile and complex cases in Wales and beyond. 30 Park Place now shapes the legal landscape with head of chambers, Ruth Henke KC, at the forefront of rolling out and implementing the Social Services and Well-being Act (Wales) 2014. It also houses a number of accredited mediators and arbitrators who assist disputing parties to reach settlement prior to court. 30 is a people first chambers and with its high standard of client care there is a refreshing approach to tenders, contracts and fee negotiations.
The set: The set comprises 65 full-time barristers, including seven KCs. A significant number of former members have attained judicial office. Many members sit in a part-time judicial capacity.
Types of work undertaken: The family team, led by Catherine Heyworth and Catrin John, has four silks and a range of practitioners from the very junior to those with greater than 30 years experience. Family@30 is known for the excellence of its individual practitioners, the friendly nature of its clerks and its team ethos. The team has a deserved reputation as a leader in the field of family law. It has unrivalled experience of family law in Wales and beyond, conducting complex and sensitive hearings at all court levels. The team represents local authorities, parents, children, CAFCASS Cymru and other parties, including prospective adopters and interveners in public law proceedings. The team has a strong cohabitee and matrimonial finance component offering expertise in all financial aspects of family law. The set has a dedicated family dispute resolution team available to assist in mediation, arbitration, collaborative law and early neutral evaluation. Family@30 accepts both publicly and privately-funded work.
Personal injury specialist Lloyd Williams KC heads the civil team. The personal injury team provides a comprehensive service with a very active group of practitioners dealing with fast-track claims throughout Wales and beyond as well as experts in catastrophic injury claims and asbestos disease litigation. At the high-value end practitioners have recently concluded a series of multi-million pound claims, including one of the largest lump-sum awards ever in Wales. Experts in capacity issues, chambers' brain injury team works closely with professional deputies. Clinical negligence claims are undertaken on behalf of the claimant and defendant, from fast track to multimillion pound claims. The chancery and commercial team appears in all courts and the Lands Tribunal. It advises upon all aspects of commercial disputes, real property, landlord and tenant, company and insolvency, intellectual property, trusts and probate.
The public law team, led by Rhodri Williams KC, advises public bodies on the legality of decisions they want to take or advises people affected by those decisions on challenging them. The team includes members at all levels of seniority and with a wide range of experience, from tribunals up to and including the Supreme Court, the Privy Council and the CJEU. The team has expertise in these areas: administrative law; local government; community care and social services; education; health; housing; immigration and asylum; mental health and Court of Protection; planning and listed buildings; prisoners' licence conditions; public procurement; and public inquiries.
The regulatory team consists of one silk and five juniors, all of whom are experienced in the major areas of regulatory work including corporate manslaughter, health and safety, environmental law, licensing and food safety.
The criminal team offers one of the largest selections of specialist criminal barristers in Wales and at all levels of call. Its members are consistently involved in the most complicated and high-profile cases and all three of its King's Counsel have attracted national exposure. Caroline Rees KC now heads the team following her appointment as King's Counsel in February 2018. 30 provided the lion's share of the representation in the case of R v Mouncher and Others (Lynette White murder – police corruption allegations), which was one of the most significant case in Welsh legal history, and most of the team were involved in operation 'Dino', which is the largest conspiracy prosecuted (87 defendants) involving a 'cash for crash' operation and dishonesty of almost £1m. The experienced team covers all serious and complicated areas of work such as homicide, serious fraud, confiscation proceedings, serious sexual offences and large-scale drug conspiracies.
Main Contacts
| Department | Name | Email | Telephone |
| --- | --- | --- | --- |
| Senior clerk | Phillip Griffiths | | |
| Head of Chambers | HENKE KC, Ruth (1987) | | |
| Members of Chambers | BISHOP KC, Malcolm (1968) | | |
| Members of Chambers | GRIFFITHS KC, Peter (1970)* | | |
| Members of Chambers | PHILLIPS KC, David (1976)* | | |
| Members of Chambers | CROWLEY KC, Jane (1976) | | |
| Members of Chambers | TILLYARD KC, James (1978) | | |
| Members of Chambers | WILLIAMS KC, Lloyd (1981) | | |
| Members of Chambers | WILLIAMS KC, Rhodri (1987) | | |
| Members of Chambers | COTTER KC, Mark (1994)* | | |
| Members of Chambers | REES KC, Caroline (1994) | | |
| Members of Chambers | HEYWORTH KC, Catherine (1991) | | |
| Members of Chambers | PARSLEY, Charles (1973) | | |
| Members of Chambers | DAVIES, Meirion (1975) | | |
| Members of Chambers | HARTLEY-DAVIES, Paul (1977) | | |
| Members of Chambers | ALLEN, Mark (1981) | | |
| Members of Chambers | REES, Ieuan (1982)* | | |
| Members of Chambers | EVANS, D Huw (1985) | | |
| Members of Chambers | WITHERS, Michelle (1991) | | |
| Members of Chambers | JONATHAN-JONES, Gareth (1991) | | |
| Members of Chambers | JOHN, Catrin (1992) | | |
| Members of Chambers | JONES, Gareth (1992) | | |
| Members of Chambers | EGAN, Eugene (1993) | | |
| Members of Chambers | THOMAS, Stephen (1993) | | |
| Members of Chambers | GIBBON, Juliet (1994) | | |
| Members of Chambers | HANCOCK, Maria (1995)* | | |
| Members of Chambers | JONES, Andrew (1996) | | |
| Members of Chambers | TAYLOR, Rhys (1996) | | |
| Members of Chambers | HARRISON, Carl (1997) | | |
| Members of Chambers | EDMONDSON, Harriet (1997) | | |
| Members of Chambers | HUGHES, David (1997) | | |
| Members of Chambers | DOUGLAS, Colin (1998) | | |
| Members of Chambers | LODGE, Hugo Daniel (1998)* | | |
| Members of Chambers | DAVIES, Ben (1999) | | |
| Members of Chambers | PICKTHALL, Claire (1999) | | |
| Members of Chambers | FRYER, Nigel (1999) | | |
| Members of Chambers | JOWETT, Christian (1999) | | |
| Members of Chambers | MORGAN, Katy (2002) | | |
| Members of Chambers | BROADSTOCK, Byron (2002) | | |
| Members of Chambers | JONES, Jeffrey (2003) | | |
| Members of Chambers | HARRINGTON, Rebecca (2004) | | |
| Members of Chambers | JOSEPH, Andrew (2004) | | |
| Members of Chambers | WILLIAMS, Claire (2004) | | |
| Members of Chambers | GARRETT, Luke (2005) | | |
| Members of Chambers | DAVIES, Max (2005) | | |
| Members of Chambers | PUAR, Mikhael (2006) | | |
| Members of Chambers | DIEU, Hoa (2006) | | |
| Members of Chambers | HOWELLS, Christian (2007) | | |
| Members of Chambers | HEAVEN, Kirsten (2007)* | | |
| Members of Chambers | KESHRA, Kalpna (2007) | | |
| Members of Chambers | JONES, Nathan (2008) | | |
| Members of Chambers | JONES, Rhian (2008) | | |
| Members of Chambers | EVANS, Rhys (2008) | | |
| Members of Chambers | AHMADI, Hannah (2008) | | |
| Members of Chambers | DUNCAN, Gareth (2010) | | |
| Members of Chambers | SHEPHERD, Samuel (2009) | | |
| Members of Chambers | TOMOS, Ffion (2011) | | |
| Members of Chambers | JONES, Rhodri (2011) | | |
| Members of Chambers | DONNISON, Peter (2012) | | |
| Members of Chambers | SCOULLER, Joshua (2012) | | |
| Members of Chambers | MCCORMICK, Lisa (2013) | | |
| Members of Chambers | GOWMAN, Nia (2014) | | |
| Members of Chambers | AYNSLEY, Sam (2014) | | |
| Members of Chambers | O'CALLAGHAN, Abla (2011) | | |
| Members of Chambers | HARRIS, Oliver (2015) | | |
| Members of Chambers | SHEPHERD, Laura (2016) | | |
| Members of Chambers | MURPHY, Joseph (2017) | | |
| Members of Chambers | JONES, MELISSA (2017) | | |
| Member of Chambers | EVANS, HYWEL (2018) | | |
| Members of Chambers | PATTERSON, Lowri (2017)) | | |
| Members of Chambers | BEBB, Williams (2017) | | |
Barrister Profiles
| Photo | Name | Position | Profile |
| --- | --- | --- | --- |
| | Mark Allen | Mark is highly experienced in difficult high profile and high value cases as… | View Profile |
| | Malcolm Bishop | Malcolm Bishop QC, sometime Deputy High Court Judge, Recorder of the Crown… | View Profile |
| | Byron Broadstock | Formerly a solicitor with one of Greater Manchester's leading law firms, Byron… | View Profile |
| | Julia Cox | Julia joined Chambers in 2018 after relocating to Cardiff from Plymouth. Julia… | View Profile |
| | Ben Davies | Ben specialises exclusively in personal injury work, representing both claimants and defendants.… | View Profile |
| | Max Davies | Max is a member of the Family and Civil practice groups in… | View Profile |
| | Meirion Davies | Meirion Davies was called to the Bar by Gray's Inn in July… | View Profile |
| | Hoa Dieu | Hoa draws upon his experience from previous years of practice in the… | View Profile |
| | Peter Donnison | | View Profile |
| | Colin Douglas | Colin is a popular and experienced family practitioner, specialising in proceedings concerning… | View Profile |
| | Gareth Duncan | Gareth is a member of our Civil@30, Family@30 and Public@30 teams. Chancery… | View Profile |
| | Harriet Edmondson | Harriet represents Local Authorities, parents, children and Children's Guardians at all levels… | View Profile |
| | Eugene Egan | Eugene specialises in criminal work. He prosecutes and defends serious criminal cases… | View Profile |
| | Huw Evans | Huw Evans originates from Carmarthen, was called to the Bar in 1985… | View Profile |
| | Rhys Evans | Rhys joined Chambers in September 2011 following the successful completion of his… | View Profile |
| | Nigel Fryer | Nigel is an experienced advocate who has a mixed criminal and regulatory… | View Profile |
| | Luke Garrett | Luke Garrett is a civil practitioner specialising in commercial, employment, and personal… | View Profile |
| | Juliet Gibbon | Juliet is a senior member of our Family@30 team, accepting instructions in all… | View Profile |
| | Nia Gowman | Nia joined 30 Park Place in 2015 following successful completion of her… | View Profile |
| | Rebecca Harrington | Rebecca has a practice split between family finance and civil, encompassing Chancery,… | View Profile |
| | Carl Harrison | Carl is a member of our Public Law, Civil and Crime teams. … | View Profile |
| | Paul Hartley-Davies | Paul is a member of the Family@30 team. He has been a member… | View Profile |
| | Ruth Henke | Ruth is an experienced silk specialising in the protection of and provision… | View Profile |
| | Catherine Heyworth KC | The majority of Catherine's work now spanning across a 25 year period involves… | View Profile |
| | Christian J Howells | Christian J Howells is a public law specialist. He is on the… | View Profile |
| | David Hughes | David joined chambers in 2007, prior to which he had been in… | View Profile |
| | Catrin John | Catrin practises primarily in the area of family law and is a… | View Profile |
| | Gareth Jonathan-Jones | Gareth was called to the Bar in 1991 and has formidable experience in all… | View Profile |
| | Rhian Jones | Rhian's central practice area is Family Law focusing on both Private and… | View Profile |
| | Nathan Jones | Nathan is a highly experienced practitioner who prides himself on leaving no… | View Profile |
| | Andrew Jones | With his renowned approach for thoroughness and attention to detail, Andrew has… | View Profile |
| | Jeffrey Jones | Jeffrey is a member of our Crime@30 team. He has a thorough approach… | View Profile |
| | Melissa Jones | Melissa joined 30 Park Place in 2018 following the successful completion of… | View Profile |
| | Andrew Joseph | Andrew's regularly appears in Immigration and Asylum Chamber including the Upper Tribunal on… | View Profile |
| | Christian Jowett | Christian's core specialisms lie in fraud, environmental and regulatory law (and the… | View Profile |
| | Katy Morgan | Katy is a member of our Family@30 team and has excellent working… | View Profile |
| | Charles Parsley | Whilst Charles' practice encompasses the broad spectrum of Chancery work, and, notably, Probate,… | View Profile |
| | Claire Pickthall | Claire is a member of the Criminal Team, having specialised in Criminal… | View Profile |
| | Mikhael Puar | Mikhael is a member of the Civil@30 and Public@30 teams. He joined… | View Profile |
| | Caroline Rees | Caroline is a member of our Crime@30 team and one of the 'go… | View Profile |
| | Laura Shepherd | Laura became a tenant at 30 Park Place in 2017 following successful… | View Profile |
| | Rhys Taylor | Rhys' practice focuses on matrimonial finance, cohabitee and inheritance disputes. His financial remedy… | View Profile |
| | Stephen Thomas | Stephen Thomas specialises in Criminal Law and is a member of our… | View Profile |
| | James Tillyard | James Tillyard has been in silk since 2002. James is Head of… | View Profile |
| | Claire Williams | Claire is an experienced family law practitioner and is a member of the Family@30… | View Profile |
| | Lloyd Williams | Lloyd is an exceptionally experienced Silk in matters primarily regarding high end brain… | View Profile |
| | Rhodri Williams | Rhodri Williams QC is Head of the Public@30 Team. Rhodri has developed… | View Profile |
| | Michelle Withers | Barrister.Michelle joined 30 Park Place in April 2009 and is a senior member… | View Profile |
Staff Figures
Phillip Griffiths : Senior Clerk Kayleigh Jefferies : Lead Civil & Public Law Clerk Tony Naylon : Lead Criminal Clerk James Dowse : Lead Family Clerk
Languages
Welsh English