Set Profile > 9 Park Place > Cardiff, Wales
9 Park Place
Offices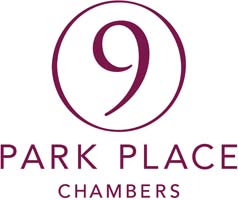 Chambers of Paul Hopkins QC
9 Park Place
9-10 PARK PLACE
CARDIFF
CF10 3DP
Wales
9 Park Place > The Legal 500
Rankings
Angharad Davies at 9 Park Place handles a wide range of Chancery matters such as constructive trusts proprietary estoppel and contractual claims, but also has expertise in contentious probate and the interpretation of wills. Gwydion Hughes has a track record of, among other matters, Beddoe applications.
Angharad Davies
-
9 Park Place
'
She is rightly highly regarded by the local judiciary, by her peers and by local solicitors – a force to be reckoned with.
'
Ranked: Tier 1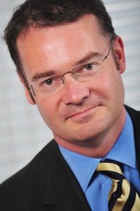 Ranked: Tier 2
Instructed in many of the most high-profile cases on the circuit, 9 Park Place is a 'well-organised, very professional chambers with fine counsel'. Members appear on behalf of both prosecution and defence in a wide variety of matters including those involving sexual offences, vehicle-related crimes, serious fraud, homicide and drugs offences. In a recent instruction, Heath Edwards defended Junior John Phillips, a then-teenager who was referred to in the press as a 'Newport drug boss', who was convicted of the murder of a drug addict in a five-defendant trial.
9 Park Place is a well-recommended set with its members receiving instructions across the full gamut of family law, with according to one solicitor 'a good depth of quality for children and financial remedy work' and 'broad expertise at all levels'. Instructions include high-value matrimonial finance and cohabitation claims, some of which relating to family business interests. In the child law space, members of the set also act for for parents, local authorities and guardians in public and private law proceedings. Owen Thomas QC, who focused more on child law work, heads the practice group, with Natalie Sandercock and Christopher Felstead notable senior-juniors for finance work.
Ranked: Tier 2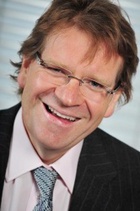 Ranked: Tier 2
At 9 Park Place, Richard Kember represents both employers and employees, with many matters involving discrimination law.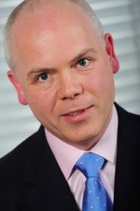 Ranked: Tier 2
9 Park Place immigration team covers a wide range of cases including entry clearance, judicial review, visa applications and immigration detention matters. Nuhu Gobir is particularly recommended for his expertise in asylum cases.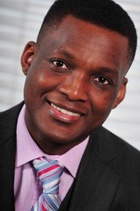 Nuhu Gobir
-
9 Park Place
'
He contributes superior knowledge, professionalism and care towards clients as well as excellent service.
'
Ranked: Tier 1
At 9 Park Place, Cadi Dewi is instructed in all areas of regulatory and disciplinary misconduct hearings, particularly in the fields of education and health, and defends individuals in misconduct proceedings involving allegations of bullying, misappropriation of funds, racism and sexually inappropriate behaviour.
Cadi Dewi
-
9 Park Place
'
Frequently instructed on behalf of and against regulators in fitness to practice hearings.
'
Ranked: Tier 1
Cardiff-based 9 Park Place is a common law set with expertise across a range of areas, including Chancery, crime, employment, immigration, professional discipline, property, children, and family law. Since the start of the pandemic, a number of chambers' financial remedy specialists have been conducting and chairing private FDRs. In recent news, David Elias QC began his three-year term as leader of the Wales and Chester Circuit; Cadi Dewi has been appointed a Deputy District Judge; David Evans was appointed a Recorder (Family) on the Wales Circuit. John Hipkin QC  has joined the set's criminal team from Iscoed Chambers, Swansea.
Testimonials
Clerks:
Clerks are efficient and pleasant to deal with.
I have always found James Watson to be very helpful and efficient.
Michael Lieberman is the head clerk. He is a consummate professional and it is a pleasure to deal with him.
Set:
9 Park Place are a well organised, very professional chambers with many fine counsel.
9 Park Place are an excellent chambers as they are professional, yet personable to deal with and the clerks are always willing to assist and go the extra mile when needed. They are my preferred chambers to use for the instruction of counsel generally in respect of family work.
9 Park Place offers a very good choice of experienced junior Counsel and the set is able to deal effectively with the majority of my cases.
A number of good quality counsel. Barristers tend to be friendly and approachable.
A set who are leaders in their field and of the highest quality, assisted by a team of very bright juniors who are capable and will never let you down. They have an excellent clerking team who will always offer competitive pricing and will go over and beyond their duty to assist. They are deemed by all senior and well-respected practitioners within the area as the Chambers of choice.
An excellent set with broad experience at all levels.
Excellent clerking – with good conference facilities
It is without a doubt the best set of chambers in Cardiff. The quality and range of barristers are excellent and the support staff and clerking are all first class.
The most reliable and accommodating chambers in Cardiff.
This chambers has a good depth of quality for children and financial remedy work. I believe they are the leading regional team.
Well organised, approachable.
9 Park Place >
Set Profile
9 Park Place is one of the largest and longest-established sets on the Wales and Chester Circuit.
The set: A multi-disciplinary set with 66 tenants, including seven silks (two of whom are associate members), providing a comprehensive advisory and advocacy service to the legal community across Wales and beyond. It has large practice teams in its primary practice areas of civil, chancery and commercial, crime, family and employment.
Types of work undertaken:Administrative and local government: members of the public law team handle cases involving administrative, environmental, housing and planning law. Clients include central and devolved government departments, local authorities and regulatory authorities such as the Public Service Ombudsman for Wales. Members possess extensive experience of devolved matters and have been at the forefront of developments of the law in Wales. The team deals with all aspects of housing law, from straightforward possession and disrepair claims to more complex matters, including unlawful eviction, harassment, beneficial interest disputes and judicial review proceedings which affect housing issues.
Civil, chancery and commercial: a large practice team offers expertise in all areas, ranging from the sale and supply of goods and services to large-scale company or partnership disputes, building disputes and advising and acting in the interpretation and construction of commercial contracts. Chancery specialists are available to deal with disputes concerning land and property, including HM Land Registry adjudications, wills, trusts and probate issues, village green inquiries, Court of Protection matters and intellectual property claims. Insolvency practitioners provide specialist advice and advocacy in all aspects of insolvency and bankruptcy. In the field of common law, the team handles disputes including landlord and tenant, forfeiture, rent review and leasehold enfranchisement, professional negligence as well as traditional contract and tort disputes.
Crime: the crime team handles the whole spectrum of criminal work. Expertise covers specialist areas such as sexual offences and child abuse, serious fraud, confiscation, money laundering, homicide, violence, drugs and vehicle crime. Members are frequently involved in the highest profile cases heard on circuit.
Employment: members of the team act for both employers and employees, providing advisory services and advocacy in employment tribunals and appellate courts. They have substantial experience in all aspects of employment law, including unfair and wrongful dismissal, redundancy, discrimination, equal pay, transfer of undertakings, working time claims, restraint of trade and breach of confidence.
Family: the family team has expertise in all areas of matrimonial, cohabitee and civil partnership litigation. They handle every aspect of public law children work, representing parents, local authorities and guardians, as well as all private law children disputes. In addition, the team has specialists in ancillary relief work, where members are frequently instructed in high-value cases and have particular interests in the forensic examination of family and related business interests.
Immigration: chambers€™ specialist barristers appear in both first-tier and upper-tier tribunals and in judicial review applications. They undertake all aspects of tribunal work, including immigration, asylum, nationality, deportation and human rights.
Personal injury and clinical negligence: clients range from individuals to major trade unions, insurers and large employers. The teams work includes all types of injuries, from the minor to the catastrophic, whether sustained at work, in road accidents or elsewhere. Members handle claims involving industrial diseases, fatal accident litigation and inquests, psychiatric illness arising from trauma and stress at work as well as employers€™, occupiers€™ and product liability matters. In the clinical negligence field, all aspects of medical and dental neglect are covered.
Regulatory:  chambers specialists act for public bodies, individuals and groups and are experienced in areas such as licensing, animal welfare and care standards, Companies Act, the environment, food standards, health and safety, parole hearings, professional disciplinary cases and trading standards proceedings.
Main Contacts
| Department | Name | Email | Telephone |
| --- | --- | --- | --- |
| Senior clerk | Michael Lieberman | | |
| Chambers administrator | Lisa Hunt | | |
| Head of Chambers | HOPKINS QC, Paul (1989) | | |
| Members of Chambers | ELIAS QC, David (1994) | | |
| Members of Chambers | THOMAS QC, Owen (1994) | | |
| Members of Chambers | HIPKIN QC, John (1989) | | |
| Associate | HUGHES QC, William (1989) | | |
| Associate | VATER QC, Jonathan (1995) | | |
| Member of Chambers | HUGHES QC, Kate (1992) | | |
| Members of Chambers | ROBERTS, Hilary (1978) | | |
| Members of Chambers | WILLIAMS, Karl (1982) | | |
| Members of Chambers | GRIFFITHS, Roger (1983) | | |
| Members of Chambers | McDONALD, Janet (1984) | | |
| Members of Chambers | LEWIS, Owen Prys (1985) | | |
| Members of Chambers | BENNETT, Ieuan (1989) | | |
| Members of Chambers | DAVIES, Emily (1989) | | |
| Members of Chambers | WALDON, Kay (1989) | | |
| Members of Chambers | JACKSON, Adrian (1990) | | |
| Members of Chambers | MILLER, Richard (1991) | | |
| Members of Chambers | DONOGHUE, Steven (1992) | | |
| Members of Chambers | THOMAS, Gareth (1993) | | |
| Members of Chambers | KEMBER, Richard (1993) | | |
| Members of Chambers | ACE, Richard (1993) | | |
| Members of Chambers | THOMAS, Christina (1994) | | |
| Members of Chambers | HUGHES, Gwydion (1994) | | |
| Members of Chambers | ROBERTS, Matthew (1994) | | |
| Members of Chambers | EDWARDS, Heath (1996) | | |
| Members of Chambers | JONES, Laurence (1997) | | |
| Members of Chambers | FELSTEAD, Christopher (1998) | | |
| Members of Chambers | THOMAS, Lisa (1998) | | |
| Members of Chambers | COBBE, Matthew (1998) | | |
| Members of Chambers | GOBIR, Nuhu (1998) | | |
| Members of Chambers | PEARSON, Elizabeth (1999) | | |
| Members of Chambers | WILLIAMS, Eifion (2000) | | |
| Members of Chambers | WILLIAMS, Owen (2000) | | |
| Members of Chambers | SANDERCOCK, Natalie (2000) | | |
| Members of Chambers | DAVIES, Angharad (2000) | | |
| Members of Chambers | KIRBY, Rhian (2000) | | |
| Members of Chambers | HAMMETT, Michael (2001) | | |
| Members of Chambers | EVANS, James (2002) | | |
| Members of Chambers | BARRY, Matthew (2002) | | |
| Members of Chambers | BROADHURST, Katherine (2003) | | |
| Members of Chambers | MORRIS, Phillip (2003) | | |
| Members of Chambers | RODDICK, Helen (2004) | | |
| Member of Chambers | CHAMBERLAIN, Kelly (2004) | | |
| Members of Chambers | LEWIS, James (2004) | | |
| Members of Chambers | MOELWYN-WILLIAMS, Anna (2006) | | |
| Members of Chambers | WILLIAMS, Carys (2007) | | |
| Associate | SEAGRIM, William (2007) | | |
| Members of Chambers | DEWI, Cadi (2008) | | |
| Members of Chambers | EVANS, David Gareth (2008) | | |
| Members of Chambers | RICCIARDI, Angela (2008) | | |
| Members of Chambers | SIMMONS, Kayleigh (2009) | | |
| Members of Chambers | WALTERS, Cerys (2009) | | |
| Members of Chambers | PAXTON, Dafydd (2010) | | |
| Members of Chambers | EDWARDS, Joseph (2011) | | |
| Members of Chambers | DAVIES, Rhys (2011) | | |
| Members of Chambers | ROBERTS, Tom (2011) | | |
| Members of Chambers | POLLARD, Leah (2010) | | |
| Members of Chambers | HEADINGTON, Jonathan Miles (2011) | | |
| Members of Chambers | JONES, Lisa (2013) | | |
| Members of Chambers | GOODWIN, Robert (2012) | | |
| Members of Chambers | STANWAY, Thomas (2012) | | |
| Members of Chambers | BOARD, Rachel (2016) | | |
| Members of Chambers | MORGAN, Joseff (2017) | | |
| Members of Chambers | BARRY, Nicholas (2011) | | |
| Members of Chambers | PRING, Henry (2019) | | |
| Members of Chambers | RUDD, Sophie (2019) | | |
Barrister Profiles
| Photo | Name | Position | Profile |
| --- | --- | --- | --- |
| | Richard Ace | Barrister handling all aspects of criminal law. | View Profile |
| | Andrew Barcello | Barrister specialising in all Children Act matters with a particular emphasis on… | View Profile |
| | Matthew Barry | Matthew is a specialist family law practitioner with an interest in all… | View Profile |
| | Ieuan Bennett | Barrister specialising in all aspects of criminal law. Has a particular interest… | View Profile |
| | Katherine Broadhurst | Barrister specialising in all aspects of family law, with particular emphasis on… | View Profile |
| | Matthew Cobbe | Barrister focusing on criminal litigation. | View Profile |
| | Rhys Davies | Crime: general and regulatory; family: Children Act and matrimonial finance; personal injury;… | View Profile |
| | Steven Donoghue | Barrister specialising in criminal work. | View Profile |
| | Heath Edwards | An experienced specialist criminal advocate with a practice focusing on defending and… | View Profile |
| | Joseph Edwards | Accepts instructions in civil, crime, family and employment. Experience of mercantile and… | View Profile |
| | David Elias | Barrister focusing on all aspects of criminal law, including regulatory crime with… | View Profile |
| | David Gareth Evans | Barrister specialising in family (public, private and matrimonial). | View Profile |
| | John James Evans | All areas of criminal law. | View Profile |
| | Christopher Felstead | Barrister specialising in family law. Christopher has a specific focus on heavy… | View Profile |
| | Richard M Francis | Accredited and LSC-approved mediator, practising in all family and related matters, and… | View Profile |
| | Nuhu Gobir | Barrister covering the following areas: criminal law (all aspects), general common law,… | View Profile |
| | Roger Griffiths | Specialist crime practitioner. Former lead of criminal team at Temple Chambers, Cardiff.… | View Profile |
| | Michael Hammett | Barrister specialising in criminal law (including regulatory crime), with a particular focus… | View Profile |
| | Jonathan Miles Headington | Jonathan Miles Headington has developed a busy practice with a particular emphasis… | View Profile |
| | Paul Hopkins | Barrister specialising in family law. Covers all aspects of family law and… | View Profile |
| | William Hughes | William Hughes is a criminal law specialist with a mixed prosecution and… | View Profile |
| | Gwydion Hughes | Barrister handling Chancery and commercial work, insolvency, company law and banking. Also… | View Profile |
| | Adrian Jackson | Adrian is an experienced barrister specialising in commercial and chancery law and… | View Profile |
| | Lisa Roisin Jones | Lisa is developing a civil practice, increasingly in the areas of property… | View Profile |
| | Laurence Jones | Barrister with wealth of experience in all aspects of criminal law. Equally… | View Profile |
| | Richard Kember | Richard specialises in Chancery, commercial and employment law work. His Chancery practice… | View Profile |
| | Owen Prys Lewis | Owen handles a broad range of contractual disputes including building and construction… | View Profile |
| | Janet McDonald | Barrister specialising in crime. Particular expertise in alleged offences involving vulnerable defendants… | View Profile |
| | Richard Miller | Barrister dealing with Children Act matters with particular emphasis on care work.… | View Profile |
| | Anna Moelwyn-Williams | Barrister specialising in family law, including both public and private law Children… | View Profile |
| | Phillip Morris | Phillip is a specialist civil practitioner who brings his personable and knowledgeable… | View Profile |
| | Ieuan John Morris | Barrister specialising in criminal law – fraud, drugs, proceeds of crime, sexual… | View Profile |
| | Sian Parry | Barrister specialising in all areas of family law, particularly public law children… | View Profile |
| | Elizabeth Pearson | Barrister practising in criminal law with a particular emphasis on sexual offences… | View Profile |
| | Leah Pollard | Leah Pollard has developed a diverse practice and undertakes work in all… | View Profile |
| | Matthew Roberts | Barrister specialising in criminal law (prosecution and defence), including fraud, computer-related crime… | View Profile |
| | Hilary Roberts | All areas of criminal law. | View Profile |
| | Emily Roderic Davies | Barrister focusing on all aspects of family law. | View Profile |
| | William Seagrim | Family (all aspects); criminal practice (prosecution and defence); and general commercial law… | View Profile |
| | Kayleigh Simmons | Kayleigh undertakes work in all aspects of regulatory matters including licensing, food… | View Profile |
| | Roger Thomas | All areas of criminal law including high-profile criminal cases, murder, manslaughter, money… | View Profile |
| | Suzanne Thomas | Barrister specialising in the criminal law with a particular emphasis on offences… | View Profile |
| | Christina Thomas | Christina Thomas specialises in Children Act cases, both private and public law.… | View Profile |
| | Owen Thomas | Barrister specialising in all areas of family law. Head of family team… | View Profile |
| | Gareth Thomas | Barrister specialising in general Chancery work with a special interest in planning… | View Profile |
| | Lisa Jane Thomas | Barrister specialising in family law. | View Profile |
| | John Vater | John specialises in children's law, both public and private. In the public… | View Profile |
| | Robert Vernon | Robert has a significant employment law practice split between claimant and respondent… | View Profile |
| | Hugh Wallace | Barrister specialising in criminal law (particularly legal aid defence work and courts… | View Profile |
| | Cerys Ann Walters | Cerys currently accepts instructions in civil litigation, regulatory and family law matters.… | View Profile |
| | Eifion Williams | Barrister dealing with all aspects of family law and personal injury law. | View Profile |
| | Karl Williams | Barrister specialising in criminal law. | View Profile |
| | Carys Williams | Barrister specialising in chancery (general), common law (general), employment. | View Profile |
| | Owen Williams | Barrister specialising in all aspects of criminal law, prosecuting and defending. Owen… | View Profile |
Languages
English Welsh
Top Tier Set Rankings
Set Rankings