5 Paper Buildings > London, England > Set Profile
5 Paper Buildings
Offices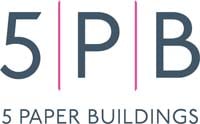 Chambers of Miranda Moore QC and Julian Christopher QC
5 Paper Buildings
TEMPLE
LONDON
EC4Y 7HB
England
5 Paper Buildings > The Legal 500
Rankings
5 Paper Buildings have an experienced team of juniors dedicated to costs matters, with caseloads covering a range of sectors and members excel in  product safety, environment, health and safety, and food safety. Miles Bennett is a key name in criminal regulatory investigations, and Carolina Bracken remains frequently engaged in consumer fraud cases from pre-charge through to confiscation. Andrew Johnson has a particularly strong practice in acting for enforcing authorities across the spectrum of consumer law cases, including unsafe products, IP infringement and counterfeit goods.
At 5 Paper Buildings, recent instructions for the group include Graham Trembath QC successfully defending an electrician against charges of gross negligence manslaughter, after electrical defects in an installation at a pub led to the death of a 7-year-old boy. Turning to the juniors, Deanna Heer QC acted for the CPS in the prosecution of a 16-year-old boy, who was convicted of murder after stabbing a 15-year-old boy on a bus with a hunting knife.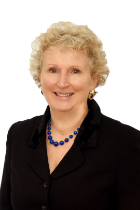 Ranked: Tier 2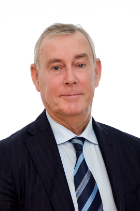 Ranked: Tier 3
Ranked: Tier 4
Ranked: Tier 2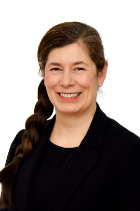 Ranked: Tier 3
Ranked: Tier 3
5 Paper Buildings covers the full range of fraud, as well as all intersecting and overlapping major criminal matters, including overseas corruption, money laundering, bribery, and conspiracy cases. Recent cases include Jonathan Caplan QC representing tennis player Boris Becker a case regarding his alleged hiding of more than £1.2m in assets from his trustee in bankruptcy. Turning to the set's juniors, Stephen Hopper prosecuted in the first case concerning the supply of quack COVID-19 remedies.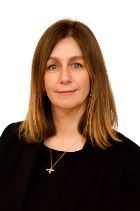 Ranked: Tier 3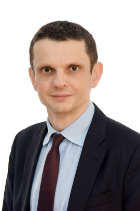 Ranked: Tier 3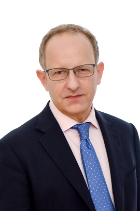 Ranked: Tier 4
Ranked: Tier 2
Ranked: Tier 3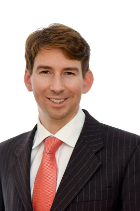 Ranked: Tier 3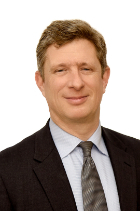 Kevin McCartney
-
5 Paper Buildings
'
His strengths include attention to detail whilst at the same time being able to see the wider picture in each case and what can reasonably be achieved, the ability to inspire the confidence of the clients who by necessity are facing a very difficult time in their professional career, and being extremely user-friendly.
'
Ranked: Tier 2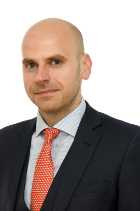 Ranked: Tier 3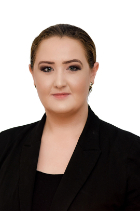 Ranked: Tier 4
5 Paper Buildings >
Set Profile
5pb has long been considered one of the leading criminal sets, where it continues to excel; however its members have recognised the ever evolving nature of the Bar and have expanded in the areas of financial crime, health and safety, regulatory and disciplinary it is also recognised as one of the leading chambers in consumer and trading standards law. Chambers draws upon some of the best talent at the criminal Bar and at present has 51 members, 11 of whom are QCs.
The set: Members take a results-focused approach to advocacy, working alongside clients to find practical solutions. Clients can also benefit from the outstanding clerking and case management that chambers offers, resulting in cost-effective use of court time and resources. Members bring an exceptional quality of representation and case management to all cases, regardless of level, size or complexity.
Types of work undertaken: members prosecute and defend across the full range of criminal practice at every level, including murder and manslaughter, large-scale drug importations, serious and historical sexual offences, human trafficking, corruption of public servants, firearms offences and serious violence, with particular experience in cases involving PII, sensitive disclosure issues and vulnerable witnesses.
Crime: Recent cases include: R v O'Brien – Prosecution of Britian's 'Most wanted criminal', sentenced to life imprisonment. R v Harlow & Beadman (Facebook grooming murder), R v Clarke (the oldest defendant ever to be prosecuted at 101 years old), R v L (mother charged with murder of her 23-month-old daughter) and the Largest English Football Match Fixing Scandal. As well as Defending DJ Neil Fox on historial sex offences.
Financial crime: members of chambers are regularly involved in the largest and most complex financial crime cases. The sets experience includes all forms of fraud, MTIC/VAT/Revenue frauds, market abuse, asset recovery and confiscation proceedings. Instructions include the Libor and Euribor fraud cases, the Celtic Energy fraud, the Hatton Garden confiscation proceedings, Operation Greenyards (R v Urumov & others) and Operation Evenbox (R v Blakey & others). Sweet Group Ltd (1st ever company prosecuted under section 7 of the Bribery Act 2010), Skansen Interior Ltd (1st ever conviction for failure to prevent bribery),
Consumer law: 5pb is one of the countrys leading sets in consumer law and trading standards. The sets expertise include trade descriptions, pricing offences, property mis-descriptions, trade mark and copyright theft, product safety, environmental law, health and safety, food and food safety, ticket touting and underage sales. Cases include the first ever prosecution of a pyramid scheme in the UK (£21m) by the OFT/CMA and a £60m money laundering case involving 30 different consumer scams in nine countries in which the elderly were targeted.
Professional discipline and regulatory: 5pb is regularly instructed in healthcare regulation and professional discipline matters. Acting for individuals and corporate clients, chambers frequently appears in parallel proceedings involving criminal investigations, inquests and disciplinary proceedings. Members are also instructed in MHRA and FRC work. Members regularly appear before the GMC, GPhC, HCPTS, NMC and GOC and when necessary, on appeal. Members frequently represent doctors, pharmacists and NHS trusts at inquests. In addition 5pb appears in matters involving accountants, architects, police officers, solicitors and barristers.
Health and safety: members have extensive expertise dealing with HSE prosecutions both on behalf of the defence and the prosecution and have represented companies and individuals following workplace accidents. 5pb appeared on behalf of a company in the first ever acquittal of a company charged with corporate manslaughter and secured the conviction of one of the UKs largest engineering companies following the death of a contract worker.
Inquests and public inquiries: complementing Chambers experience in medical inquests, members are regularly instructed in inquests where a death in the workplace has occurred. Chambers has considerable experience in public inquiries, having been instructed in some of the most important inquiries including Leveson and The Bloody Sunday Inquiry.
International: members have experience of work in Hong Kong, Singapore and the Caribbean.
Main Contacts
| Department | Name | Email | Telephone |
| --- | --- | --- | --- |
| Senior clerk | Dale Jones | clerks@5pb.co.uk | |
| Members of Chambers | SELLS QC, Oliver (1972) | | |
| Members of Chambers | CAPLAN QC, Jonathan (1973) | | |
| Members of Chambers | BROMPTON QC, Michael (1973) | | |
| Members of Chambers | JENKINS QC, Edward (1977) | | |
| Members of Chambers | TREMBATH QC, Graham (1978) | | |
| Members of Chambers | MOORE QC, Miranda (1983) | | |
| Door Tenant | WYETH QC, Mark (1983) | | |
| Members of Chambers | CHRISTOPHER QC, Julian (1988) | | |
| Members of Chambers | O'SULLIVAN QC, Robert (1988) | | |
| Members of Chambers | DEACON QC, Emma (1993) | | |
| Members of Chambers | DOUGLAS-JONES QC, Benjamin (1998) | | |
| Members of Chambers | FOOKS, Nicholas (1978) | | |
| Members of Chambers | JUDGE, Charles (1981) | | |
| Members of Chambers | BENNETT, Miles (1986) | | |
| Members of Chambers | McCARTNEY, Kevin (1991) | | |
| Members of Chambers | SHELLARD, Robin (1992) | | |
| Members of Chambers | WEEKS, Janet (1993) | | |
| Members of Chambers | GOLDRING, Jenny (1993) | | |
| Members of Chambers | HEER, Deanna (1994) | | |
| Members of Chambers | HICK, Michael (1995) | | |
| Members of Chambers | BARRY, Denis (1996) | | |
| Members of Chambers | QUINTON, Thomas (1997) | | |
| Members of Chambers | PURNELL, Catherine (1999) | | |
| Members of Chambers | LEWIS, Dominic (2000) | | |
| Members of Chambers | NORMAN, James (2000) | | |
| Members of Chambers | REES, Jonathan (2000) | | |
| Members of Chambers | HAY, Teresa (2001) | | |
| Members of Chambers | HOPPER, Stephen (2001) | | |
| Members of Chambers | KEENE, Rory (2001) | | |
| Members of Chambers | RABAIOTTI, Catherine (2002) | | |
| Members of Chambers | MACKAY, Archie (2003) | | |
| Members of Chambers | SUMNALL, Charlene (2003) | | |
| Members of Chambers | RICHARDS, Alan (2004) | | |
| Door Tenant | COADE, Georgina (2005) | | |
| Members of Chambers | ATTENBOROUGH, Michael (2008) | | |
| Members of Chambers | JOHNSON, Andrew (2008) | | |
| Members of Chambers | MARSLAND, James (2008) | | |
| Members of Chambers | HUCKLESBY, Anthony (2008) | | |
| Members of Chambers | DANNHAUSER, Jennifer (2010) | | |
| Members of Chambers | PADLEY, Richard (2011) | | |
| Members of Chambers | FREER, Ellen (2011) | | |
| Members of Chambers | BRACKEN, Carolina (2012) | | |
| Members of Chambers | NORMANTON, Joshua (2012) | | |
| Members of Chambers | RAO, Aparna (2013) | | |
| Members of Chambers | PARKER, Kate (2014) | | |
| Members of Chambers | SMITH, Miriam (2016) | | |
| Members of Chambers | SEEGROVE, Natayla (2016) | | |
| Members of Chambers | JENKINS, Chris (2016) | | |
| Members of Chambers | NASH, James (2018) | | |
| Members of Chambers | HUCKER, Chloe (2018) | | |
| Members of Chambers | LAKE, NATASHA (2018) | | |
| Members of Chambers | BADENACH-NICOLSON, BRAMBLE | | |
| Members of Chambers | NEWING, Holly (2019) | | |
Barrister Profiles
| Photo | Name | Position | Profile |
| --- | --- | --- | --- |
| | Michael Attenborough | Michael has successfully represented defendants charged with sexual offences and offences related… | View Profile |
| | Bramble Badenach-Nicolson | Bramble joined chambers in March 2021 following the successful completion of her… | View Profile |
| | Denis Barry | Substantial practice in consumer law and in crime and fraud. Consumer law:… | View Profile |
| | Miles Bennett | Miles has specialised for the last 20 years in consumer Law (criminal,… | View Profile |
| | Carolina Bracken | Carolina defends and prosecutes a broad range of cases, from sex offences… | View Profile |
| | Michael Brompton | Prosecutes and defends in financial crime and related areas. His specialist fields… | View Profile |
| | Jonathan Caplan | Barrister advising and representing companies and individuals in the UK and abroad… | View Profile |
| | Julian Christopher | A criminal practitioner with considerable experience in defending and prosecuting a wide… | View Profile |
| | Miss Georgina Coade | Specalist areas: Business Crime & Financial Services Consumer Law General Crime | View Profile |
| | Jennifer Dannhauser | Jennifer prosecutes and defends a wide range of criminal cases. She has… | View Profile |
| | Emma Deacon | A specialist in complex fraud and financial crime, corruption and organised crime.… | View Profile |
| | Benjamin Douglas-Jones | As leader and junior, Ben defends and provides compliance advice to professional… | View Profile |
| | Nicholas Fooks | Over the last 30 years defendant serious crimes as junior and leading… | View Profile |
| | Ms Elaine Freer | Called 2011 | View Profile |
| | Ms Jenny Goldring | Called 1993 | View Profile |
| | Teresa Hay | Teresa enjoys a solid practice prosecuting and defending general and financial crime,… | View Profile |
| | Deanna Heer QC | Deanna is a respected criminal barrister, experienced in prosecuting and defending the… | View Profile |
| | Michael Hick | Specialises in criminal fraud and serious crime. Instructed by the Serious Fraud… | View Profile |
| | Stephen Hopper | Stephen has combined a practice in criminal law, with an emphasis on… | View Profile |
| | Chloe Hucker | Primary tabs View(active tab) Edit Delete Revisions Entityqueue… | View Profile |
| | Anthony Hucklesby | Practice encompasses general crime and regulatory work, both for the defence and… | View Profile |
| | Edward Jenkins | He is a specialist in fraud, corruption, corporate crime and related regulatory… | View Profile |
| | Chris Jenkins | Christopher joined chambers in October 2018 following the successful completion of pupillage.… | View Profile |
| | Andrew Johnson | Andrew is a criminal specialist, principally practicing in consumer and intellectual property… | View Profile |
| | Charles Judge | | View Profile |
| | Rory Keene | Barrister with wide experience of defending and prosecuting serious crime at first… | View Profile |
| | Natasha Lake | Natasha joined Chambers in March 2021 following the successful completion of pupillage.… | View Profile |
| | Dominic Lewis | Prosecutes and defends serious crime as junior and leading junior counsel. Particular… | View Profile |
| | Archie Mackay | Defending and prosecuting general crime and fraud in the Crown Court and… | View Profile |
| | James Marsland | James has a general criminal practice, both prosecuting and defending in the… | View Profile |
| | Kevin Mccartney | Kevin principally represents pharmacists and doctors before the the fitness to practise… | View Profile |
| | Miranda Moore | A specialist in serious fraud and organised crime. Has particular experience in… | View Profile |
| | James Nash | James joined chambers in October 2019, following the successful completion of pupillage.… | View Profile |
| | James Norman | Criminal law, with a heavy emphasis on prosecution work. Extensive experience in… | View Profile |
| | Joshua Normanton | Joshua has a wide range of experience in the Magistrates', Youth and… | View Profile |
| | Robert O"Sullivan | Specialist in Criminal Fraud with a strong emphasis on VAT (carousel) fraud… | View Profile |
| | Mr David Osborne | | View Profile |
| | Richard Padley | Richard currently maintains a broad criminal practice, including general and serious crime,… | View Profile |
| | Ms Kate Parker | Called 2014 | View Profile |
| | Catherine Purnell | Crime, regulatory law. | View Profile |
| | Mr Thomas Quinton | | View Profile |
| | Catherine Sephora Rabaiotti | Specialises in criminal work, undertaking cases on behalf of the prosecution and… | View Profile |
| | Dr Aparna Rao | Barrister. Specialist areas include: Murder and Manslaughter Drug Offences Theft and Dishonesty… | View Profile |
| | Alan Richards | Criminal practitioner with particular specialism in fraud and the criminal aspects of… | View Profile |
| | Natalya Segrove | Natalya joined chambers in October 2018, following the successful completion of pupillage.… | View Profile |
| | Oliver Sells | Oliver Sells specialises in complex criminal cases (especially appellate work) involving fraud,… | View Profile |
| | Mr Robin Shellard | Called 1992 | View Profile |
| | Ms Miriam Smith | Called 2016 | View Profile |
| | Charlene Sumnall | Charlene has a wide range of experience defending and prosecuting serious complex… | View Profile |
| | Graham Trembath | Specialist jury advocate with experience and expertise in heavy and serious crime… | View Profile |
| | Janet Weeks | Criminal practitioner for both the defence and prosecution. A leading fraud junior… | View Profile |
| | Mark Wyeth | Expert in serious organised crime and fraud cases (especially those involving trademark… | View Profile |
Staff Figures
Clerks : 6
Languages
English