Set Profile > Chambers of Miranda Moore QC and Julian Christopher QC > London, England
Chambers of Miranda Moore QC and Julian Christopher QC
Offices
Chambers of Miranda Moore QC and Julian Christopher QC
5 Paper Buildings
TEMPLE
LONDON
EC4Y 7HB
England
Chambers of Miranda Moore QC and Julian Christopher QC > The Legal 500
Rankings
'Very professional' set 5 Paper Buildings has members 'covering a wide range of skillsets'. 'All counsel are competent and experienced in their field' and 'never disappoint with their knowledge and case commitment'. Its members defend and prosecute complex and high-profile criminal consumer cases. In R (West Yorkshire Trading Standards) v HPAS Ltd, Miles Bennett defended a double glazing company in a major prosecution under the Consumer Protection from Unfair Trading Regulations 2008. Among Charlene Sumnall's recent caseload was R v Karetnikova and Karetnikov, which involved the sale of counterfeit goods and safety offences under the Toys (Safety) Regulations.
Ranked: Tier 2
Ranked: Tier 2
Ranked: Tier 2
'A very good set, root and branch', 5 Paper Buildings handles a range of defence and prosecution instructions. Miranda Moore QC prosecuted a pensioner who carried out a campaign of harassment against parents, making groundless allegations of satanic abuse including the cannibalisation of babies.
Ranked: Tier 2
Ranked: Tier 3
5 Paper Buildings' Ben Douglas-Jones QC acted for the Crown Prosecution Service's Specialist Fraud Division in prosecuting Philip Bujak, the former CEO of the Montessori St Nicholas Charity, who was convicted of defrauding the charity of £180,000 by using the charity's credit card to pay for personal expenses, inflating printing costs, and fraudulent involvement in the sale of Montessori property. In the junior ranks, Stephen Hopper successfully prosecuted two defendants in one of the first pension liberation frauds to be prosecuted in the UK; the pair were convicted of running an online scheme where pensions funds worth £1m were transferred to them.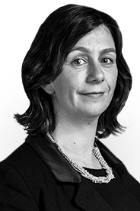 Ranked: Tier 3
Ranked: Tier 3
Ranked: Tier 4
Ranked: Tier 3
Ranked: Tier 3
Ranked: Tier 3
Ranked: Tier 3
During a difficult time for criminal legal aid barristers, 'with cuts on the rise and level of competency and care from some professionals dropping over the years', solicitors praise members of the 'excellent' 5 Paper Buildings for their 'professional case preparation and top-draw advocacy'. Chambers has 'good strength in depth' for criminal work ('they have great experience of prosecution work, and have been involved in many of the SFO cases in recent times. They provide fantastic coverage in general crime matters') and professional disciplinary matters. In recent chambers news, Jonathan Rees QC took silk. The set's 'highly responsive, client-focused' clerking team is led by senior clerk Dale Jones, who 'has a fantastic understanding of the industry and commands a lot of respect'. 'An asset to chambers', Graham Briggs is the 'perfect blend of old-school clerking, along with the adaptable approach of modern times'. Solicitors praise his understanding of legal work and 'recommendations from him are spot on; he knows which barrister is a perfect fit for the particular type of case'. Offices in: London
Chambers of Miranda Moore QC and Julian Christopher QC >
Firm Profile
5pb has long been considered one of the leading criminal sets, where it continues to excel; however its members have recognised the ever evolving nature of the Bar and have expanded in the areas of financial crime, health and safety, regulatory and disciplinary it is also recognised as one of the leading chambers in consumer and trading standards law. Chambers draws upon some of the best talent at the criminal Bar and at present has 47 members, 11 of whom are QCs.
The set: Members take a results-focused approach to advocacy, working alongside clients to find practical solutions. Clients can also benefit from the outstanding clerking and case management that chambers offers, resulting in cost-effective use of court time and resources. Members bring an exceptional quality of representation and case management to all cases, regardless of level, size or complexity.
Types of work undertaken: members prosecute and defend across the full range of criminal practice at every level, including murder and manslaughter, large-scale drug importations, serious and historical sexual offences, human trafficking, corruption of public servants, firearms offences and serious violence, with particular experience in cases involving PII, sensitive disclosure issues and vulnerable witnesses.
Crime: Recent cases include: R v Harlow & Beadman (Facebook grooming murder), R v Clarke (the oldest defendant ever to be prosecuted at 101 years old), R v L (mother charged with murder of her 23-month-old daughter) and the Largest English Football Match Fixing Scandal. As well as Defending DJ Neil Fox on historial sex offences.
Financial crime: members of chambers are regularly involved in the largest and most complex financial crime cases. The sets experience includes all forms of fraud, MTIC/VAT/Revenue frauds, market abuse, asset recovery and confiscation proceedings. Instructions include the Libor and Euribor fraud cases, the Celtic Energy fraud, the Hatton Garden confiscation proceedings, Operation Greenyards (R v Urumov & others) and Operation Evenbox (R v Blakey & others). Sweet Group Ltd (1st ever company prosecuted under section 7 of the Bribery Act 2010), Skansen Interior Ltd (1st ever conviction for failure to prevent bribery),
Consumer law: 5pb is one of the country€™s leading sets in consumer law and trading standards. The set€™s expertise include trade descriptions, pricing offences, property mis-descriptions, trade mark and copyright theft, product safety, environmental law, health and safety, food and food safety, ticket touting and underage sales. Cases include the first ever prosecution of a pyramid scheme in the UK (£21m) by the OFT/CMA and a £60m money laundering case involving 30 different consumer scams in nine countries in which the elderly were targeted.
Professional discipline and regulatory: 5pb is regularly instructed in healthcare regulation and professional discipline matters. Acting for individuals and corporate clients, chambers frequently appears in parallel proceedings involving criminal investigations, inquests and disciplinary proceedings. Members are also instructed in MHRA and FRC work. Members regularly appear before the GMC, GPhC, HCPTS, NMC and GOC and when necessary, on appeal. Members frequently represent doctors, pharmacists and NHS trusts at inquests. In addition 5pb appears in matters involving accountants, architects, police officers, solicitors and barristers.
Health and safety: members have extensive expertise dealing with HSE prosecutions both on behalf of the defence and the prosecution and have represented companies and individuals following workplace accidents. 5pb appeared on behalf of a company in the first ever acquittal of a company charged with corporate manslaughter and secured the conviction of one of the UK€™s largest engineering companies following the death of a contract worker.
Inquests and public inquiries: complementing Chambers€™ experience in medical inquests, members are regularly instructed in inquests where a death in the workplace has occurred. Chambers has considerable experience in public inquiries, having been instructed in some of the most important inquiries including Leveson and The Bloody Sunday Inquiry.
International: members have experience of work in Hong Kong, Singapore and the Caribbean.
Main Contacts
| Department | Name | Email | Telephone |
| --- | --- | --- | --- |
| Senior clerk | Dale Jones | clerks@5pb.co.uk | |
| Members of Chambers | CAREY QC, Godfrey (1969) | | |
| Members of Chambers | SELLS QC, Oliver (1972) | | |
| Members of Chambers | CAPLAN QC, Jonathan (1973) | | |
| Members of Chambers | BROMPTON QC, Michael (1973) | | |
| Members of Chambers | JENKINS QC, Edward (1977) | | |
| Members of Chambers | TREMBATH QC, Graham (1978) | | |
| Members of Chambers | MOORE QC, Miranda (1983) | | |
| Members of Chambers | WYETH QC, Mark (1983) | | |
| Members of Chambers | CHRISTOPHER QC, Julian (1988) | | |
| Members of Chambers | O'SULLIVAN QC, Robert (1988) | | |
| Members of Chambers | DEACON QC, Emma (1993) | | |
| Members of Chambers | DOUGLAS-JONES QC, Benjamin (1998) | | |
| Members of Chambers | BRICKMAN, Laura (1976) | | |
| Members of Chambers | FOOKS, Nicholas (1978) | | |
| Members of Chambers | JUDGE, Charles (1981) | | |
| Members of Chambers | BENNETT, Miles (1986) | | |
| Members of Chambers | McCARTNEY, Kevin (1991) | | |
| Members of Chambers | SHELLARD, Robin (1992) | | |
| Members of Chambers | WEEKS, Janet (1993) | | |
| Members of Chambers | GOLDRING, Jenny (1993) | | |
| Members of Chambers | HEER, Deanna (1994) | | |
| Members of Chambers | HICK, Michael (1995) | | |
| Members of Chambers | BARRY, Denis (1996) | | |
| Members of Chambers | QUINTON, Thomas (1997) | | |
| Members of Chambers | PURNELL, Catherine (1999) | | |
| Members of Chambers | LEWIS, Dominic (2000) | | |
| Members of Chambers | NORMAN, James (2000) | | |
| Members of Chambers | REES, Jonathan (2000) | | |
| Members of Chambers | HAY, Teresa (2001) | | |
| Members of Chambers | HOPPER, Stephen (2001) | | |
| Members of Chambers | KEENE, Rory (2001) | | |
| Members of Chambers | RABAIOTTI, Catherine (2002) | | |
| Members of Chambers | MACKAY, Archie (2003) | | |
| Members of Chambers | SUMNALL, Charlene (2003) | | |
| Members of Chambers | RICHARDS, Alan (2004) | | |
| Members of Chambers | COADE, Georgina (2005) | | |
| Members of Chambers | ATTENBOROUGH, Michael (2008) | | |
| Members of Chambers | JOHNSON, Andrew (2008) | | |
| Members of Chambers | MARSLAND, James (2008) | | |
| Members of Chambers | HUCKLESBY, Anthony (2008) | | |
| Members of Chambers | DANNHAUSER, Jennifer (2010) | | |
| Members of Chambers | PADLEY, Richard (2011) | | |
| Members of Chambers | FREER, Ellen (2011) | | |
| Members of Chambers | BRACKEN, Carolina (2012) | | |
| Members of Chambers | NORMANTON, Joshua (2012) | | |
| Members of Chambers | RAO, Aparna (2013) | | |
| Members of Chambers | PARKER, Kate (2014) | | |
| Members of Chambers | SMITH, Miriam (2016) | | |
Lawyer Profiles
| Photo | Name | Position | Profile |
| --- | --- | --- | --- |
| | Benjamin Douglas-Jones QC | As leader and junior, Ben defends and provides compliance advice to professional… | View Profile |
| | Ms Elaine Freer | Called 2011 | View Profile |
| | Jenny Goldring | Called 1993 | View Profile |
| | Robert O'Sullivan QC | Specialist in Criminal Fraud with a strong emphasis on VAT (carousel) fraud… | View Profile |
| | Ms Kate Parker | Called 2014 | View Profile |
| | Catherine Sephora Rabaiotti | Specialises in criminal work, undertaking cases on behalf of the prosecution and… | View Profile |
| | Mr Robin Shellard | Called 1992 | View Profile |
| | Ms Miriam Smith | Called 2016 | View Profile |
| | Mark Wyeth QC | Expert in serious organised crime and fraud cases (especially those involving trademark… | View Profile |
Languages
English