4 Paper Buildings > London, England > Set Profile
4 Paper Buildings
Offices

Chambers of Alex Verdan QC
4 Paper Buildings
TEMPLE
LONDON
EC4Y 7EX
England
4 Paper Buildings > The Legal 500
Rankings
4 Paper Buildings is 'still considered to be the leader in private children law work, offering the broadest range of specialist counsel'. Chambers was pleased to add Piers Pressdee QC to its ranks from 29 Bedford Row Chambers. Other highlights included the elevation of Ruth Kirby QC to silk, the appointment of Michael Gration QC as a Fellow of the International Academy of Family Lawyers and the appointment of Rhiannon Lloyd as a district judge, as well as appearances at the highest levels of the court system. Professor Jo Delahunty QC is acting for the claimant council in A Local Authority v AG, a significant case that is considering the clash between child protection and the family's diplomatic immunity based on the father's role as a senior diplomat.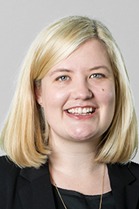 Charlotte Baker
-
4 Paper Buildings
'
An exemplary junior with an outstanding knowledge of international matters. Charlotte is a go-to barrister for advice in relation to relocation matters and cross-border disputes.
'
Ranked: Tier 1
4 Paper Buildings >
Set Profile
4 Paper Buildings is a long-established leading family law set which has expanded rapidly in recent years to become one of the largest family sets in the country. Members of chambers are regarded as leaders in the field of family law.
The set: 4 Paper Buildings houses a friendly group of specialist barristers providing excellent, expert, commercial and practical advice, advocacy and dispute resolution services in all areas of family law. Alex Verdan QC is Head of Chambers, with great ambitions to lead the set to the very pinnacle of family law client service. Michael Reeves leads a highly experienced dynamic clerking team which is recognised throughout the Temple as one of the strongest and best-organised clerks' rooms. Furhana Mallick, Chambers Manager, ensures that the operations of chambers remain smooth and efficient, so that barristers and clerks can concentrate on offering absolutely the best client service to those who use 4PB's barristers.
Former members of chambers have gone on to be specialist and distinguished family judges in the High Court and County Court. Current members sit as Deputy High Court Judges, Recorders, Deputy District Judges and tribunal chairs.
Types of work undertaken: 4 Paper Buildings' barristers are family law specialists. Members practice in the fields of divorce and civil partnership dissolution, jurisdiction disputes, financial remedies on matrimonial and civil partnership breakdown, disputes between former cohabitants, marital, civil partnership and cohabitation agreements, financial arrangements for children, protection from domestic abuse, international family relocation disputes, child abduction, forced marriage, public children law, public inquiries, radicalism cases, private children's arrangements, surrogacy (national and international) and assisted conception, medical cases and court of protection work.
4PB is primarily known for its expertise in children law, whether public, private or international. Its reputation in these fields is pre-eminent. 4PB has a similar reputation for excellence in family financial work. The holistic approach of many of its barristers means that chambers is pleased to be able to offer an all-round service on family law matters so that the client receives continuity of representation in all aspects of their situation, with no artificial distinction between children and financial matters requiring separate counsel.
Many of the most complex, serious and sensitive family law matters arising nationally and internationally are handled by members of 4PB, who travel to assist clients all over the country.
Clients of 4PB recommend the set for its ability to provide a formidable array of talents at all levels of call in all specialisations of family law, ensuring a seamless team approach to even the most complex and demanding of matters.
Chambers also provides a wide spread of services by way of dispute resolution (DR), in particular mediation, collaborative law, early neutral evaluations, private FDRs and family law arbitration, and has 53 barristers available for direct public access.
Main Contacts
| Department | Name | Email | Telephone |
| --- | --- | --- | --- |
| Senior Clerk | Michael Reeves | mr@4pb.com | 020 7427 5200 |
| Chambers Manager | Furhana Mallick | frm@4pb.com | 020 7427 5200 |
| Head of Chambers | VERDAN QC, Alex (1987) | av@4pb.com | 020 7427 5200 |
| Members of Chambers | SETRIGHT QC, Henry (1979) | hs@4pb.com | 020 7427 5200 |
| Members of Chambers | BRANIGAN QC, Kate (1985) | kb@4pb.com | 020 7427 5200 |
| Members of Chambers | DELAHUNTY QC, Jo (1986) | jd@4pb.com | 020 7427 5200 |
| Members of Chambers | STERNBERG QC, Michael (1975) | mvs@4pb.com | 020 7427 5200 |
| Members of Chambers | PRESSDEE QC, Piers (1991) | pcp@4pb.com | 020 7427 5200 |
| Members of Chambers | WOOD QC, Catherine (1985) | cw@4pb.com | 020 7427 5200 |
| Members of Chambers | HOWLING QC, Rex (1991) | rh@4pb.com | 020 7427 5200 |
| Members of Chambers | GUPTA QC, Teertha (1990) | tg@4pb.com | 020 7427 5200 |
| Members of Chambers | HALE QC, Charles (1992) | csh@4pb.com | 020 7427 5200 |
| Members of Chambers | HAMES QC, Christopher (1987) | ch@4pb.com | 020 7427 5200 |
| Members of Chambers | GRIEF QC, Alison (1990) | ag@4pb.com | 020 7427 5200 |
| Members of Chambers | TUGHAN QC, John (1991) | jt@4pb.com | 020 7427 5200 |
| Members of Chambers | LARIZADEH QC, Cyrus (1992) | cl@4pb.com | 020 7427 5200 |
| Members of Chambers | KING QC, Sam (1990) | sk@4pb.com | 020 7427 5200 |
| Members of Chambers | MILLS QC, Barbara (1990) | bm@4pb.com | 020 7427 5200 |
| Members of Chambers | PERRY QC, Cleo (2000) | cpp@4pb.com | 020 7427 5200 |
| Members of Chambers | KIRBY QC, Ruth (1994) | rk@4pb.com | 020 7427 5200 |
| Members of Chambers | JUBB, Brian (1971) | bj@4pb.com | 020 7427 5200 |
| Members of Chambers | RAYSON, Jane (1982) | jvr@4pb.com | 020 7427 5200 |
| Members of Chambers | JOHNSTONE, Mark (1984) | mj@4pb.com | 020 7427 5200 |
| Members of Chambers | PERKINS, Alistair (1986) | agp@4pb.com | 020 7427 5200 |
| Members of Chambers | MUNRO, Fiona (1986) | fm@4pb.com | 020 7427 5200 |
| Members of Chambers | LYON, Stephen (1987) | sjl@4pb.com | 020 7427 5200 |
| Members of Chambers | SHAW, James (1988) | jns@4pb.com | 020 7427 5200 |
| Members of Chambers | JARMAN, Mark (1989) | mcj@4pb.com | 020 7427 5200 |
| Members of Chambers | BRADLEY, Sally (1989) | sb@4pb.com | 020 7427 5200 |
| Members of Chambers | BRERETON, Joy (1990) | jb@4pb.com | 020 7427 5200 |
| Members of Chambers | BROWN, Joanne (1990) | jb1@4pb.com | 020 7427 5200 |
| Members of Chambers | BEDINGFIELD, David (1991) | db@4pb.com | 020 7427 5200 |
| Members of Chambers | AGEROS, Justin (1993) | ja@4pb.com | 020 7427 5200 |
| Members of Chambers | LITTLEWOOD, Rob (1993) | rl2@4pb.com | 020 7427 5200 |
| Members of Chambers | HEPHER, Paul (1994) | pah@4pb.com | 020 7427 5200 |
| Members of Chambers | PAPAZIAN, Cliona (1994) | cp@4pb.com | 020 7427 5200 |
| Members of Chambers | MURRAY, Judith (1994) | jm@4pb.com | 020 7427 5200 |
| Members of Chambers | FAIRBANK, Nicholas (1996) | nf@4pb.com | 020 7427 5200 |
| Member of Chambers | BATH, Baljinder (1996) | bb@4pb.com | 020 7427 5200 |
| Members of Chambers | JOHNSTON, Justine (1997) | jj@4pb.com | 020 7427 5200 |
| Members of Chambers | COPLEY, James (1997) | jec@4pb.com | 020 7427 5200 |
| Members of Chambers | CHEETHAM, Lucy (1999) | lc@4pb.com | 020 7427 5200 |
| Members of Chambers | KHAN, Hassan (1999) | hk@4pb.com | 020 7427 5200 |
| Members of Chambers | FOULKES, Rebecca (2001) | rf@4pb.com | 020 7427 5200 |
| Members of Chambers | GATES, Harry (2001) | hg@4pb.com | 020 7427 5200 |
| Member of Chambers | LLOYD, Rhiannon (2002) | rl@4pb.com | 020 7427 5200 |
| Member of Chambers | WOOD, Katie (2001) | kw@4pb.com | 020 7427 5200 |
| Member of Chambers | WHITE, Ceri (2002) | caw@4pb.com | 020 7427 5200 |
| Member of Chambers | VAN ROL, Kate (2002) | kvr@4pb.com | 020 7427 5200 |
| Members of Chambers | MEHTA, Anita (2002) | am@4pb.com | 020 7427 5200 |
| Member of Chambers | PERSSON, Matthew (2003) | mp@4pb.com | 020 7427 5200 |
| Member of Chambers | DOWSE, Francesca (2004) | fd@4pb.com | 020 7427 5200 |
| Member of Chambers | GARTLAND, Dorothea (2004) | dsg@4pb.com | 020 7427 5200 |
| Member of Chambers | DAVIES, Greg (2005) | gd@4pb.com | 020 7427 5200 |
| Member of Chambers | WOODHAM, Samantha (2006) | sw@4pb.com | 020 7427 5200 |
| Member of Chambers | MORLEY, Laura (2006) | lm@4pb.com | 020 7427 5200 |
| Member of Chambers | WALLACE, Nicola (2006) | nw@4pb.com | 020 7427 5200 |
| Member of Chambers | GRATION, Michael (2007) | mg@4pb.com | 020 7427 5200 |
| Member of Chambers | RENTON, Jacqueline (2007) | jcr@4pb.com | 020 7427 5200 |
| Member of Chambers | CLAYTON, Henry (2007) | hc@4pb.com | 020 7427 5200 |
| Member of Chambers | POWELL, Andrew (2008) | ap@4pb.com | 020 7427 5200 |
| Member of Chambers | BARNES, Chris (2008) | cmdb@4pb.com | 020 7427 5200 |
| Member of Chambers | CONNORS, Sophie (2009) | stc@4pb.com | 020 7427 5200 |
| Member of Chambers | PORTER, Joanne (2010) | jep@4pb.com | 020 7427 5200 |
| Member of Chambers | EDWARDS, Michael (2010) | me@4pb.com | 020 7427 5200 |
| Member of Chambers | NOSWORTHY, Harry (2010) | hn@4pb.com | 020 7427 5200 |
| Member of Chambers | CHISHOLM, Rachel (2010) | rc@4pb.com | 020 7427 5200 |
| Member of Chambers | EVANS, Jonathan (2010) | je@4pb.com | 020 7427 5200 |
| Member of Chambers | TOWNEND, Julia (2011) | jft@4pb.com | 020 7427 5200 |
| Member of Chambers | KUMAR, Indu (2012) | ik@4pb.com | 020 7427 5200 |
| Member of Chambers | RUSTIN, Jonathan (2013) | jmr@4pb.com | 020 7427 5200 |
| Member of Chambers | SANGER, Pippa (2015) | ps1@4pb.com | 020 7427 5200 |
| Member of Chambers | BAKER, Charlotte (2014) | cnb@4pb.com | 020 7427 5200 |
| Members of Chambers | GODFREY-LOCKWOOD, Rosanne (2014) | rgl@4pb.com | 020 7427 5200 |
| Member of Chambers | CAMERON-DOUGLAS, Adele (2015) | acd@4pb.com | 020 7427 5200 |
| Member of Chambers | BASI, Mani (2014) | msb@4pb.com | 020 7427 5200 |
| Member of Chambers | BEST, Miriam (2015) | mvb@4pb.com | 020 7427 5200 |
| Members of Chambers | LANGFORD, Harry (2014) | hl@4pb.com | 020 7427 5200 |
| Members of Chambers | SPRUCE, Emma (2017) | es@4pb.com | 020 7427 5200 |
| Members of Chambers | LOGAN GREEN, Lucy (2018) | llg@4pb.com | 020 7427 5200 |
| Members of Chambers | MARNHAM, Ralph (2019) | rm@4pb.com | 020 7427 5200 |
| Members of Chambers | WIGODER, Clarissa (2019) | cw1@4pb.com | 020 7427 5200 |
Barrister Profiles
| Photo | Name | Position | Profile |
| --- | --- | --- | --- |
| | Justin Ageros | Barrister specialising in adoption; care proceedings; child abduction; Children Act proceedings; international… | View Profile |
| | Charlotte Baker | Member of Chambers | View Profile |
| | Chris Barnes | Chris specialises in proceedings relating to children whether public, private or international.… | View Profile |
| | Baljinder Bath | Baljinder specialises in the law relating to children. | View Profile |
| | David Bedingfield | Barrister whose specialist practice areas include adoption; care proceedings; Children Act proceedings;… | View Profile |
| | Miriam Best | Year of Call: 2015 Miriam has a busy practice in all areas… | View Profile |
| | Sally Bradley | Barrister whose specialist practice areas include care proceedings; private law Children Act… | View Profile |
| | Kate Branigan | Specialist areas of law include adoption, care proceedings, Children Act proceedings, divorce,… | View Profile |
| | Joy Brereton QC | Specialist family practitioner whose work is predominantly in the High Court. Particular… | View Profile |
| | Joanne Brown | Children, including care proceedings, residence and contact disputes. | View Profile |
| | Adele Cameron - Douglas | Called 2015 | View Profile |
| | Lucy Cheetham | Barrister specialising in care and adoption proceedings. Lucy is frequently instructed to… | View Profile |
| | Rachel Chisholm | Rachel is a specialist family law barrister with a particular interest in… | View Profile |
| | Henry Clayton | Henry's practice focuses on the financial consequences of divorce and the breakdown… | View Profile |
| | Sophie Connors | | View Profile |
| | James Copley | Barrister specialising in civil procedure; company and commercial; child abduction; employment; Children… | View Profile |
| | Greg Davies | Barrister | View Profile |
| | Prof Jo Delahunty | Children Act proceedings (public and private). Public law: Specialises in contentious and… | View Profile |
| | Francesca Dowse | Francesca undertakes all matrimonial finance, Inheritance Act and Schedule I (financial remedies)… | View Profile |
| | Michael Edwards | Family law. | View Profile |
| | Jonathan Evans | Practises in the full range of private and public children's law. Family… | View Profile |
| | Nicholas Fairbank | Matrimonial finance; Schedule One Children Act; 'tolata'/cohabitation disputes; inheritance act claims; private… | View Profile |
| | Rebecca Foulkes | Barrister specialising in children-related matters, including public law care proceedings, private law… | View Profile |
| | Dorothea Gartland | Dorothea specialises in the law in relation to children. In private law… | View Profile |
| | Harry Gates | Barrister specialising in all areas of family law, including ancilliary relief, Children… | View Profile |
| | Rosanne Godfrey-Lockwood | Called 2014 | View Profile |
| | Michael Gration QC | Family law practitioner with a particular interest and developing specialism in cases… | View Profile |
| | Alison Grief | Specialist Private and Public law children practitioner: Alison is a highly experienced… | View Profile |
| | Teertha Gupta | International children cases: child abduction, relocation and recovery. Forced marriage: children and… | View Profile |
| | Charles Hale | Barrister, specialist family practitioner with expertise in all aspects of matrimonial finance… | View Profile |
| | Christopher Hames | Barrister practices in family law, specialising in both financial remedies and international… | View Profile |
| | Paul Hepher | All aspects of family law, including private and public law Children Act… | View Profile |
| | Rex Howling | Rex enjoys a broad family practice. He has most recently gained a… | View Profile |
| | Mark Jarman | Specialist barrister in international children cases, including abduction, relocation and issues as… | View Profile |
| | Justine Johnston | Barrister specialising in family law, particularly complex private Children Act proceedings, often… | View Profile |
| | Mark Johnstone | Practice is predominantly matrimonial financial provision, although he has significant experience in… | View Profile |
| | Brian Jubb | Barrister whose specialist practice includes adoption, care proceedings and private law proceedings,… | View Profile |
| | Hassan Khan | Established practice in international children/vulnerable adult cases. In particular he advises and… | View Profile |
| | Sam King | Barrister specialising in adoption; care proceedings; medical treatment (children and patients); and… | View Profile |
| | Ruth Kirby | Family law specialist. All areas of family law including private law, international… | View Profile |
| | Indu Kumar | Called 2012 | View Profile |
| | Harry Langford | Called 2014 | View Profile |
| | Cyrus Larizadeh | Cyrus' main areas of expertise are (i) complex private law children cases… | View Profile |
| | Rob Littlewood | Called 1993 | View Profile |
| | Rhiannon Lloyd | Barrister specialising in matrimonial finance, private law children, claims between cohabitees and… | View Profile |
| | Lucy Logan Green | Called 2018 | View Profile |
| | Stephen Lyon | Barrister whose specialist practice areas are inheritance and family provision; and matrimonial… | View Profile |
| | Ralph Marnham | Called 2019 | View Profile |
| | Anita Mehta | Called 2002 | View Profile |
| | Barbara Mills | Specialist family practitioner with an emphasis in complex children's cases in the… | View Profile |
| | Laura Morley | Laura specialises in private law children cases, representing parents and guardians in… | View Profile |
| | Fiona Munro | Called 1986 | View Profile |
| | Judith Murray | Barrister specialising in family law. | View Profile |
| | Harry Nosworthy | Called 2010 | View Profile |
| | Cliona Papazian | Cliona Papazian specialises in all aspects of law concerning children- particularly with… | View Profile |
| | Alistair G Perkins | Alistair has now amassed over 30 years experience of court work involving… | View Profile |
| | Cleo Perry | Cleo is a specialist children's law barrister and public law barrister, who… | View Profile |
| | Matthew Persson | Specialises in family law, particularly Children Act proceedings; care proceedings; adoption; child… | View Profile |
| | Joanne Porter | Called 2010 | View Profile |
| | Andrew Powell | Specialises in all aspects of family law related to children, with a… | View Profile |
| | Piers Pressdee | Piers practises exclusively in the field of children law, with a predominantly… | View Profile |
| | Jane Rayson | Family law – L v Bexley [1996]; Southwark v D [1998]; M… | View Profile |
| | Jacqueline Renton | Family law practitioner who has a specialist interest and experience in the… | View Profile |
| | Jonathan Rustin | Called 2013 | View Profile |
| | Pippa Sanger | Called 2015 | View Profile |
| | Henry Setright | Barrister. | View Profile |
| | James Shaw | Barrister specialising in adoption; care proceedings; care standards tribunal; child abduction; Children… | View Profile |
| | Mani Singh Basi | Mani specialises in all areas of family law disputes. He is often… | View Profile |
| | Emma Spruce | Called 2017 | View Profile |
| | Michael Sternberg | Barrister dealing with all aspects of family and family-related law particularly all… | View Profile |
| | Julia Townend | Julia practises in all areas of family law, with an emphasis on… | View Profile |
| | John Tughan | QC whose specialist practice area relates to children. That practice includes the… | View Profile |
| | Katherine Van Rol | All aspects of family law including: financial remedies and divorce; Children Act… | View Profile |
| | Alex Verdan | Specialist practice areas include adoption; care proceedings; Children Act proceedings; medical treatment… | View Profile |
| | Nicola Wallace | Called 2006 | View Profile |
| | Ceri White | Specialist family practitioner covering all areas of family law, including complex public… | View Profile |
| | Clarissa Wigoder | Family law: public, private and international children disputes and financial remedy proceedings. | View Profile |
| | Catherine Wood | Barrister dealing with all aspects of family law relating to children. Arbitrator… | View Profile |
| | Katie Wood | Katie is ranked as a leading junior barrister in the Legal 500… | View Profile |
| | Samantha Woodham | Barrister specialising in financial remedy and private law children proceedings. Samantha is… | View Profile |
Staff Figures
: