Set Profile > 1GC | Family Law > London, England
1GC | Family Law
Offices

Chambers of Nkumbe Ekaney QC and Andrew Norton QC
1GC | Family Law
10 LINCOLN'S INN FIELDS
LONDON
WC2A 3BP
England
1GC | Family Law > The Legal 500
Rankings
1GC | Family Law has 'real specialists with a whole host of good barristers at a senior level through to the junior level who are very busy and up and coming.' The set, which 'at every level has star performers', is excellent at private children work and is also recommended for its strong offering in public children work. Among its 'outstanding stable of silks' is Sarah Morgan QC who led Lucy Sprinz in advising Islington Council in an independent review into allegations made in the Islington Gazette that the former Mayor of Islington, Sandy Marks, had an historic association with pro-paedophile groups. New entrants to this year's rankings include Andrew Norton QC, Doushka Krish, Matthew Fletcher, and Olivia Magennis.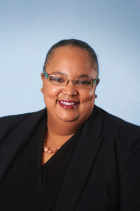 Denise Gilling QC
-
1GC | Family Law
'
Denise has astounding technical ability and a keen eye for detail when dealing with particularly complex issues (around medical disclosure, for example). Denise has a fantastic approach to advocacy (clear, concise and delivers a punch).
'
1GC | Family Law
 is a highly regarded set for Court of Protection work and is regularly instructed in a wide range of health and welfare matters. Other areas of expertise include forced marriages involving adults who lack capacity. Members are also active advising on a myriad of other complex issues such as the withdrawal of treatment or the imposition of treatment ( such as feeding) on incapacitated or resistant patients. Due to its family law expertise the set also specialises in issues relating to 16- and 17-year olds who lack capacity and who are emerging from the care system. The '
strong and forceful
' 
Andrew Bagchi QC
 and '
excellent effective advocate
' 
Malcolm Chisholm
 both receive promotions in this year's silk and junior tables, while the '
highly intuitive
'
Louise MacLynn
 is a new entrant to this year's rankings. The '
excellent technical lawyer
'
Alev Giz
is also well regarded by clients and peers alike.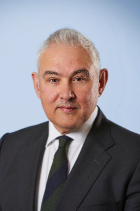 Andrew Bagchi QC
-
1GC | Family Law
'
Is a strong and forceful advocate. He has a lovely personable nature who inspires confidence in his clients yet manages to put them at ease.
'
Ranked: Tier 2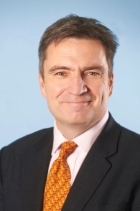 Malcolm Chisholm
-
1GC | Family Law
'
Has the ability to see the bigger picture and to pursue those issues which will ultimately achieve the client's objectives.
'
Ranked: Tier 2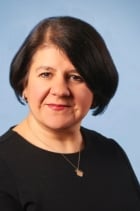 Alev Giz
-
1GC | Family Law
'
Is an excellent and assured advocate, her preparation is flawless, and she presents a case with poise. She really holds the court's attention.
'
Ranked: Tier 3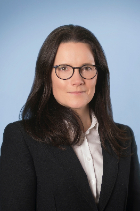 Louise MacLynn
-
1GC | Family Law
'
She grasps the key issues very quickly and has a calm and pragmatic approach. She is approachable and empathic. The clients really like her; she inspires confidence and is very good at diffusing situations where feelings are running high. She is a very effective advocate.
'
Ranked: Tier 4
At 1GC | Family Law 'the fact that it undertakes both private and public children work, as well as finances, means that you are always in safe hands in the most complicated of cases.' The set has an 'extremely strong team with a personality to fit every client. It achieves great results and is a pleasure to work with.' Members advise on a wide array of matters from complex business and trust structures through to major jurisdictional and enforcement matters. Key members who specialise in this area include  Penelope Clapham and Philip Perrins. The 'stellar' Eleri Jones is a new entrant in this year's junior rankings.
1GC | Family Law
has been strengthened this year following the arrival of specialist children practitioner and deputy district judge
Tahmina Rahman
from Four Brick Court. Meanwhile,
Malcolm Chisholm
 has been appointed to a part-time post as a nominated judge of the Court of Protection, and
Nkumbe Ekaney QC
and
Andrew Norton QC
have been elected the new Joint Heads of Chambers, succeeding
Janet Bazley QC
  and
Charles Geekie QC
following the end of their tenures. In the clerks' room, Jordon King has joined from Pump Court Chambers.
Testimonials
Clerks:
Every member of the clerking team at 1GC family Law strives to work together to offer a first class service to clients.
Friendly and approachable clerks room. Good commercial awareness but equally very personable. Paul Harris leads by example and is hard working and honest. Harry Smith and Sam Ditchman are an absolute delight to work with.
Paul Harris and David McDonald in the clerks' room are very experienced clerks who are extremely user-friendly and could not be more helpful or willing to assist.
Paul Harris is great – as well as being extremely personable you get the impression that he runs a very well organised team of good individuals who know what they are doing and go out of their way to help. David McDonald is very good too in terms of being helpful and reactive to issues.
Paul heads up a fantastic team of clerks. Friendly, efficient and down to earth. They are an absolute pleasure to deal with.
The clerks are always incredibly efficient. I would single out Tiffany Daniels for mention as she is always very on the ball and incredibly helpful, but the whole team is first-class.
The clerks are in my view the best in London. Paul Harris as head clerk and Sam Ditchman, who is my "go to" clerk. Flexible, hard-working, fun to work with, accommodating, commercial.
The clerks of 1GC are particularly helpful, attentive, and always on hand to support.
The senior clerk, Paul Harris, really knows the market and the system, and works very hard to great effect.
The service provided by Paul Harris and David McDonald is excellent. They are always willing to go the extra mile to make sure that a suitable barrister is available.
There is not another senior clerk in the family bar whose judgement I trust in barrister selection more than Paul Harris.
They are on the ball, quick to deliver, efficient and charming. Love the new office. Paul Harris always understands what is needed and always tries hard to deliver – they are a well run set.
Set:
1GC are a top-end set, very efficient, well organised and with first-rate facilities.
1GC are a super strong set. They offer a great lecture program which showcases their talent and is great for client solicitors to learn and network.
1GC are my 'go to' set for children cases. They have a great range of barristers who are excellent advocates and equally excellent with the client.
1GC are renowned for their children work, you know when you instruct them that, whoever you instruct, the case will be thoroughly prepared and the client well represented.
1GC are very much one of the best sets for private law children work and they have a wide range of talented barristers from senior silks to new tenants.
1GC Family Law is the top London set for children law. They are an incredibly strong team with no weak links. You know you are in good hands with any barrister in Chambers. The clerks are friendly, expedient, helpful and honest.
1GC is an excellent chambers; its range in both experience and areas of expertise means that there is always someone available to assist.
Extremely strong team with a personality fit for every client. Achieve great results and a pleasure to work with.
Their training programmes are excellent and they have been particularly good at providing online training sessions during the pandemic and lock down.
The chambers are a strong family set – one of the most highly regarded – with very experienced senior silks and good mid range juniors.
We often instruct barristers from 1GC and find that each of the barristers we have worked with have been brilliant and the clerks are extremely helpful. The chambers as a whole is very approachable and we will of course continue to work with them in the future.
1GC | Family Law >
Set Profile
The set: 1GC|Family Law is recognised nationally and internationally as a leading family law set, providing a highly skilled, comprehensive service to clients across the full spectrum of family law and related work. Expert advice and representation, together with a practical and common sense approach, results in members being instructed in the most complex and sensitive cases, as well as those involving issues of law of general importance. Both professional and lay clients appreciate the professionalism and approachability of the clerking team.
Types of work undertaken: Members of Chambers appear in courts at all levels, including, regularly, in the Supreme Court and Court of Appeal. Private children law expertise includes all disputes over arrangements for children, surrogacy, adoption, declarations of parentage following assisted conception and issues in relation to legal parenthood in same sex relationships. All aspects of public law children work are handled with a particular reputation for undertaking cases involving the most complex legal and medical issues and increasingly, radicalisation cases. Work for local authorities includes applications for care and supervision orders, as well as adoption and judicial review. Public interest immunity cases, publicity and restraint of publicity cases form a regular part of Chambers' practice. The family finance team undertakes matters ranging from big-money cases involving complex financial structures to modest value claims. Its work includes freezing injunctions to prevent dissipation of assets, cases involving foreign and offshore assets and complex trust arrangements, pre and post nuptial agreements and enforcement of orders. Court of Protection cases are an established part of Chambers' expertise as are cases involving family privacy and autonomy, the right to life and modern families. Members regularly deal with urgent applications in all family law and related matters. Chambers was one of the first to establish a family mediation service and continues to focus on alternative dispute resolution, offering early neutral evaluation and arbitration. Many members sit as part-time judges. Chambers has a strong tradition for undertaking pro bono work.
International: With the increase in international families, much of Chambers' work has an international element. Members are frequently instructed in cases involving foreign jurisdictions. Several members have gained experience as lawyers working overseas, particularly in North America and the Caribbean. International work includes disputes as to jurisdiction and forum, valuation and distribution of assets overseas and enforcement against foreign or off-shore trusts. Members deal regularly with cases of child abduction and other disputes relating to the international movement of children, including adoption, surrogacy and care proceedings. Chambers has been actively involved in considering the implications of 'Brexit' for family law and contributing to proposals for law reform in this area.
Main Contacts
| Department | Name | Email | Telephone |
| --- | --- | --- | --- |
| Senior Clerk | Paul Harris | clerks@1gc.com | |
| Chambers Director | Marie-Christine Willis | willis@1gc.com | |
| Joint Head of Chambers | EKANEY QC, Nkumbe (1990) | | |
| Joint Head of Chambers | NORTON QC, Andrew (1992) | | |
| Members of Chambers | PLATT QC, Eleanor F (1960) | | |
| Members of Chambers | BALL QC, Alison (1972) | | |
| Members of Chambers | BAZLEY QC, Janet (1980) | | |
| Members of Chambers | GEEKIE QC, Charles (1985) | | |
| Members of Chambers | MORGAN QC, Sarah (1988) | | |
| Members of Chambers | BAGCHI QC, Andrew (1989) | | |
| Members of Chambers | HOWE QC, Darren (1992) | | |
| Members of Chambers | WILEY QC, Francesca (1996) | | |
| Members of Chambers | FOTTRELL QC, Deirdre (2001) | | |
| Members of Chambers | MOMTAZ QC, Sam (1995) | | |
| Members of Chambers | GILLING QC, Denise (1992) | | |
| Members of Chambers | STONE QC, Sally (1994) | | |
| Members of Chambers | WILLBOURNE, Caroline (1970) | | |
| Members of Chambers | SHENTON, Suzanne (1973) | | |
| Members of Chambers | SZWED, Elizabeth (1974) | | |
| Members of Chambers | HORROCKS, Peter (1977) | | |
| Members of Chambers | BURLES, David (1984) | | |
| Members of Chambers | STOCKER, John (1985) | | |
| Members of Chambers | PYLE, Susan (1985) | | |
| Members of Chambers | MCILWAIN, Sylvester (1985) | | |
| Members of Chambers | WARNER, Pamela (1985) | | |
| Members of Chambers | CRAWLEY, Gary (1988) | | |
| Members of Chambers | GIZ, Alev (1988) | | |
| Members of Chambers | DANIELS, Nicholas (1988) | | |
| Members of Chambers | GILLMAN, Rachel (1988) | | |
| Members of Chambers | LECOINTE, Elpha (1988) | | |
| Members of Chambers | LIEBRECHT, Michael (1989) | | |
| Members of Chambers | CHISHOLM, Malcolm (1989) | | |
| Members of Chambers | JENKINS, Catherine (1990) | | |
| Members of Chambers | HEPPENSTALL, Claire (1990) | | |
| Members of Chambers | SUGAR, Simon (1990) | | |
| Members of Chambers | MATHER, Kate (1990) | | |
| Members of Chambers | GEORGE, Susan (1990) | | |
| Members of Chambers | KRISH, Doushka (1991) | | |
| Members of Chambers | HURWORTH, Jillian (1993) | | |
| Members of Chambers | KAVANAGH, Jennifer (1993) | | |
| Members of Chambers | MOORE, Alison (1994) | | |
| Members of Chambers | HUDSON, Emma (1995) | | |
| Members of Chambers | FOSTER, Julien (1995) | | |
| Members of Chambers | CHOUDHURY, Fareha (1995) | | |
| Members of Chambers | WATSON, Duncan (1997) | | |
| Members of Chambers | McELEAVY, Professor Peter (1999) | | |
| Members of Chambers | HUGHES, Daisy (1999) | | |
| Members of Chambers | SEGAL, Sharon (2000) | | |
| Members of Chambers | MITCHELL, Rebecca (2000) | | |
| Members of Chambers | LEE, Jessica (2000) | | |
| Members of Chambers | JEFFERSON, Helen (2000) | | |
| Members of Chambers | MACLYNN, Louise (2001) | | |
| Members of Chambers | BRIGGS, Laura (2001) | | |
| Members of Chambers | RAHMAN, Tahmina (2001) | | |
| Members of Chambers | FLOOD, Edward (2002) | | |
| Members of Chambers | PERRINS, Philip (2002) | | |
| Members of Chambers | JONES, Richard (2003) | | |
| Members of Chambers | FLETCHER, Matthew (2003) | | |
| Members of Chambers | LAMB, Henry (2004) | | |
| Members of Chambers | PROCTER, Alfred (2005) | | |
| Members of Chambers | MAGENNIS, Olivia (2005) | | |
| Members of Chambers | HARTNETT, Elizabeth (2005) | | |
| Members of Chambers | ASHWORTH, Steven (2006) | | |
| Members of Chambers | PROLINGHEUER, Sophie (2006) | | |
| Members of Chambers | COLE, Georgina (2007) | | |
| Members of Chambers | MACLEOD, Elena (2007) | | |
| Members of Chambers | CLAPHAM, Penelope (2007) | | |
| Members of Chambers | HYLTON, Nasstassia (2007) | | |
| Members of Chambers | KELLY, Gemma (2007) | | |
| Members of Chambers | SPRINZ, Lucy (2008) | | |
| Members of Chambers | DUNSEATH, Katherine (2008) | | |
| Members of Chambers | JONES, Eleri (2009) | | |
| Members of Chambers | MOORE, Joseph (2009) | | |
| Members of Chambers | BERNSTEIN, Jessica (2011) | | |
| Members of Chambers | CAYOUN, Marlene (2012) | | |
| Members of Chambers | WOOLLEY, Oliver (2012) | | |
| Members of Chambers | PAISLEY, Patrick (2013) | | |
| Members of Chambers | WILSON, Tom (2013) | | |
| Members of Chambers | VENABLES, Andrew (2013) | | |
| Members of Chambers | EATON, Luke (2015) | | |
| Members of Chambers | ELSWORTH, Melissa (2015) | | |
| Members of Chambers | MAXWELL, Lucy (2015) | | |
| Members of Chambers | BARRONS, Annabel (2016) | | |
| Members of Chambers | LAVELLE, Anna (2016) | | |
| Members of Chambers | ANDREWS, Elisabeth (2016) | | |
| Members of Chambers | BERTONI, Costanza (2018) | | |
| Members of Chambers | VERROKEN-JONES, Louise (2018) | | |
| Members of Chambers | DALY, Niamh (2018) | | |
Barrister Profiles
| Photo | Name | Position | Profile |
| --- | --- | --- | --- |
| | Steven Ashworth | Steven undertook a common law pupillage and initially practised in criminal, civil… | View Profile |
| | Andrew Bagchi | Highly experienced in complex medical and welfare cases concerning children and vulnerable… | View Profile |
| | Alison Ball | Specialises in complex public and private family law proceedings and also appears… | View Profile |
| | Janet Bazley | Janet practices at the highest level in both children and financial cases.… | View Profile |
| | Laura Briggs | Laura practises exclusively in the law as it relates to children, representing… | View Profile |
| | David Burles | David is a specialist in matrimonial finance, including financial remedy applications, trusts… | View Profile |
| | Malcolm Chisholm | Malcolm's practice encompasses complex care proceedings and Court of Protection work, as… | View Profile |
| | Fareha Choudhury | Fareha is a very experienced and highly skilled family barrister covering both… | View Profile |
| | Penelope Clapham | Penelope specialises in both family finance and private law children matters and… | View Profile |
| | Georgina Cole | Georgina completed her pupillage in Chambers and was trained by Sarah Morgan… | View Profile |
| | Jane Crowley | Jane's public law children practice includes cases involving complex physical injuries, including:… | View Profile |
| | Katherine Dunseath | Katherine has a thriving practice encompassing all areas of private children and finances arising out… | View Profile |
| | Matthew Fletcher | Public law children: acting for local authorities, parents, children and relatives covering… | View Profile |
| | Julien Foster | Julien practises across three main areas: public law, private law children cases… | View Profile |
| | Deirdre Fottrell | Deirdre Fottrell specialises in the law relating to children. She is also… | View Profile |
| | Charles Geekie | Charles' practice centres on legal issues concerning children. He acts in both… | View Profile |
| | Denise Gilling | Denise is a Family Law practitioner specialising in the law relating to… | View Profile |
| | Rachel Gillman | Special family law practitioner. Areas of practice; financial remedies claims, claims between… | View Profile |
| | Alev Giz | private and public law proceedings and the Court of Protection. She has… | View Profile |
| | Claire Heppenstall | Claire practises exclusively in private family and family related work. Her practice… | View Profile |
| | Peter Horrocks | Appears and advises in private law residence/contact cases as well as public… | View Profile |
| | Daisy Hughes | Daisy specialises in family law as it relates to children. She represents… | View Profile |
| | Helen Jefferson | Helen's practice encompasses all areas of family law with a particular emphasis… | View Profile |
| | Catherine Jenkins | Practice In childcare law with a particular emphasis on public law children… | View Profile |
| | Richard Jones | Richard's practice covers the full range of serious children cases both in… | View Profile |
| | Eleri Jones | Eleri practises in both private children and family finance cases, including financial… | View Profile |
| | Doushka Krish | Doushka specialises in cases concerning children. She acts in both public and… | View Profile |
| | Henry Lamb | Henry was called to the bar in 2004 and joined Chambers in… | View Profile |
| | Elena MacLeod | Barrister specialising in all aspects of family law including public and private… | View Profile |
| | Louise MacLynn | Louise is a specialist in the law relating to children and vulnerable… | View Profile |
| | Olivia Magennis | Olivia specialises exclusively in the law as it relates to children. Within… | View Profile |
| | Sam Momtaz | Sam acts in all aspects of the law relating to children. In… | View Profile |
| | Sarah Morgan | Specialist family practitioner all areas relating to children. Recognised as having particular… | View Profile |
| | Andrew Norton | Andrew is joint Head of Chambers at 1GC Family Law. He specialises… | View Profile |
| | Frances Orchover | Frances has extensive experience in all matters relating to children both public… | View Profile |
| | Philip Perrins | Philip's main area of expertise is acting for spouses or other related… | View Profile |
| | Eleanor Platt | Specialises in family law with particular reference to public law proceedings, private… | View Profile |
| | Sophie Prolingheuer | Broad experience across child protection matters and all areas of work arising… | View Profile |
| | Susan Pyle | Private law children; finance; public law children; collaborative law. | View Profile |
| | Sharon Segal | Sharon specialises exclusively in cases involving children whether in the private law… | View Profile |
| | Lucy Sprinz | Lucy specialises exclusively in children law, in the public and private law… | View Profile |
| | John Stocker | Practises in financial remedies work (married and unmarried couples – divorce, CA… | View Profile |
| | Sally Stone | Sally practices exclusively in family law as it relates to children. Whilst… | View Profile |
| | Simon Sugar | POSITION:Simon practices exclusively in family law; predominantly in ancillary relief but also… | View Profile |
| | Pamela Warner | Pamela is a specialist family practitioner. Her practice primarily focuses on public… | View Profile |
| | Duncan Watson | Duncan is a specialist in family finances, including financial remedies on divorce,… | View Profile |
| | Francesca Wiley | Francesca practises at the highest level in both private and public law… | View Profile |
| | Oliver Woolley | Oliver became a tenant of chambers in 2014 following successful completion of… | View Profile |