1GC | Family Law > London, England > Set Profile
1GC | Family Law
Offices
Chambers of Nkumbe Ekaney KC and Andrew Norton KC
1GC | Family Law
10 LINCOLN'S INN FIELDS
LONDON
WC2A 3BP
England
1GC | Family Law > The Legal 500
Rankings
1GC | Family Law
 is a set with
'great strength and consistency of counsel at both senior and junior levels'
.
Janet Bazley KC
 is a
'formidable advocate with impeccable knowledge of the law'
and has extensive expertise in cases involving medical issues.
Charles Geekie KC
 is an
'excellent advocate'
whose career in silk has covered every aspect of children law and has been in leading cases and reported authorities in public and private law cases. Joint head of chambers
Andrew Norton KC
 is
'an exceptional leader'
with extensive experience in high-conflict cases.
Melissa Elsworth
,
Lucy Maxwell
, and
Anna Lavelle
are some of the rising stars from the set, while
Laura Briggs KC
 was appointed silk in 2022.
Ranked: Tier 1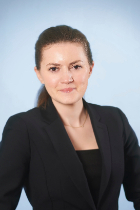 Lucy Maxwell
 –
1GC | Family Law
'Lucy is brilliant with clients and makes them feel at ease. She gives honest and thorough legal advice and is able to grasp the legal issues succinctly. Her preparation is thorough and detailed. She is an extremely strong and effective advocate. She is decisive when it comes to case strategy and gives her cases a lot of time and thought to ensure that the best outcome is achieved. She is able to argue a client's case ferociously yet respectfully to the judiciary when needed.'
Ranked: Tier 1
Anna Lavelle
–
1GC | Family Law
'Anna is an excellent advocate and presented the client's case well, even in difficulties. She adapted well to the opponent's strange position and is able to think on her feet and take cues from the judge. She remained client focused throughout and well prepared.'
Ranked: Tier 1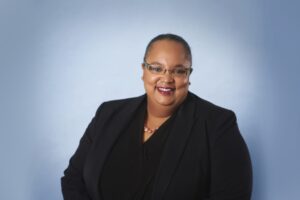 Denise Gilling KC
–
1GC | Family Law
'Denise has amazing attention to detail to her submissions at trial and competent when working on matters with really complex medical evidence. She really grasps the evidence and applies it to the facts of the case so that her cross-examination is extremely on point and direct. She is an absolute star in the courtroom.'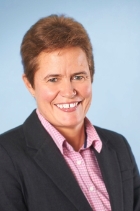 Sally Stone KC
–
1GC | Family Law
'Sally is a thorough and assiduous barrister - always fully and comprehensively prepared. She is clear and persuasive and hits all the right points.'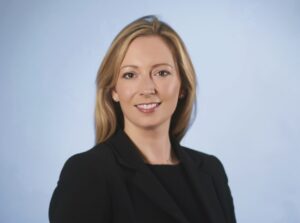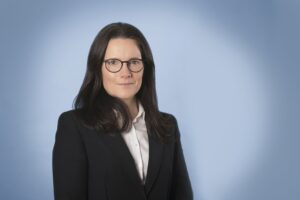 Louise MacLynn KC
–
1GC | Family Law
'Louise strengths are in her meticulous preparation and her eye for detail. She is extremely knowledgeable and inspires huge confidence with the client.'
Testimonials
Set 
'1GC | Family Law has huge strength in chambers at both senior and junior level with good consistency of counsel.'
'1GC | Family Law has a wide range of counsel with expertise in various areas of law. During lockdown, they provided a wealth of really useful webinars which remained available on their website as a resource.'
'1GC | Family Law is the go-to set in complex child law cases and offers a wide range of counsel from KCs to juniors.'
'1GC | Family Law is the go-to counsel on children matters. It has excellent juniors and senior counsel who are great with clients and provide clear robust advice.'
'1GC | Family Law is a very well-regarded set of chambers, with approachable and professional clerks and very experienced barristers.'
'1GC | Family Law is an excellent set of chambers with a number of senior counsel who can take on the most complex cases.'  
Clerking
1GC | Family Law
's members are regularly instructed by the Official Solicitor, NHS trusts, family members and local authorities in the health and welfare, property and affairs, and care and private law matters. The team also handles the damage claims arising from unlawful deprivation of liberty under the Human Rights Act.
Andrew Bagchi KC
has expertise in marriage and medical treatment cases.
'Persuasive advocate'
Malcolm Chisholm
, who is
'able to take the heat out of difficult, and emotionally charged situations'
and
Alev Giz
, who focuses on issues of capacity, deprivation of liberty, expert evidence and best interests in health and welfare matters are the key juniors in the team.
Ranked: Tier 2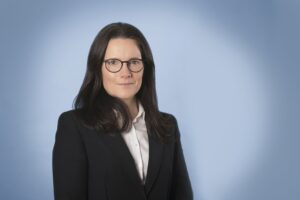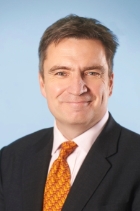 Ranked: Tier 2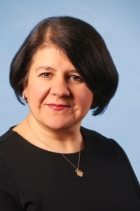 Alev Giz
-
1GC | Family Law
'
Alev is an incisive and strategic advocate, who maintains a calm composure and inspires confidence in clients.
'
Ranked: Tier 3
Testimonials
Set 
'1 Garden Court offers helpful and knowledgeable training in the field of Court of Protection.'
Clerking 
'Clerking has always been very efficient and reliable.'
'The clerks provide a good and efficient service.'
'The clerks are responsive and always try to assist.'
1 GC | Family Law
 is a set with
'an exceptional array of brilliantly bright and knowledgeable barristers'
.
Penelope Clapham
is
'intelligent, fearless, extremely hardworking, and exceptionally numerate'
and represents clients in matrimonial proceedings as well as cohabitees in disputes.
Philip Perrins
is
'unflappable, superbly prepared, excellent on his feet'
and a matrimonial finance specialist with expertise in international cases, including disputed divorce jurisdiction and marital status cases. Rising star
Annabel Barrons
is
'extremely thorough and good at remembering every detail of a case'
, and her practice encompasses the full spectrum of work within financial remedy proceedings.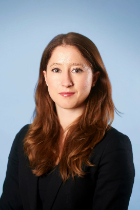 Ranked: Tier 1
Testimonials
Set
'1GC is a strong set with a range of different calls and expertise barristers .'
'1GC is a highly respected and efficient chamber with an excellent number of highly competent barristers.'
'1 GC is the go-to chambers for divorce, financial and private children matter.'
'1 Garden Court is a fantastic set of chambers, really good quality advocates.'
'1GC is a superb set offering great strength in depth. It offers a first-rate selection of juniors and seniors/silks.'
'1GC is an excellent, modern, forward-thinking set.'
Clerking
Elizabeth Darlington
 -
1GC | Family Law
 '
Elizabeth is a leader in her field with an eye for detail and an incisive intellect. Her work is thorough, well prepared and meticulous. She leaves no stone unturned, and her calm but firm court room manner has earned her the respect of the judiciary
.'
Ranked: Tier 1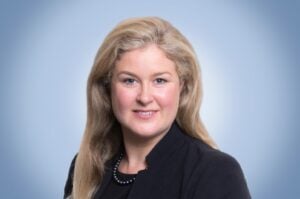 Emily Verity
–
1GC | Family Law
'Emily is a skilful and impressive advocate who is particularly adept at dealing with vulnerable witnesses.'
Ranked: Tier 3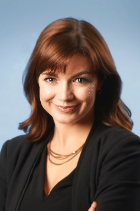 Marlene Cayoun
–
1GC | Family Law
'
An extremely competent and diligent barrister. She has an ability to get through a huge amount of detail and distil it down to the key issues – a skill that shows her good judgement.
'
Ranked: Tier 5
Elizabeth Darlington
 -
1GC | Family Law
 '
Elizabeth is a leader in her field with an eye for detail and an incisive intellect. Her work is thorough, well prepared and meticulous. She leaves no stone unturned, and her calm but firm court room manner has earned her the respect of the judiciary
.'
Ranked: Tier 1
1GC | Family Law >
Set Profile
The set: 1GC Family Law is recognised nationally and internationally as a leading family law set, providing a highly skilled, comprehensive service to clients across the full spectrum of family law and related work. Expert advice and representation, together with a practical and common sense approach, results in members being instructed in the most complex and sensitive cases, as well as those involving issues of law of general importance. Both professional and lay clients appreciate the professionalism and approachability of the clerking team.
Types of work undertaken: Members of chambers appear in courts at all levels, including, regularly, in the Supreme Court and Court of Appeal. Private children law expertise includes all disputes over arrangements for children, surrogacy, adoption, declarations of parentage following assisted conception and issues in relation to legal parenthood in same sex relationships. All aspects of public law children work are handled with a particular reputation for undertaking cases involving the most complex legal and medical issues and increasingly, radicalisation cases. Work for local authorities includes applications for care and supervision orders, as well as adoption and judicial review. Public interest immunity cases, publicity and restraint of publicity cases form a regular part of chambers' practice. The family finance team undertakes matters ranging from big-money cases involving complex financial structures to modest value claims. Its work includes freezing injunctions to prevent dissipation of assets, cases involving foreign and offshore assets and complex trust arrangements, pre and post nuptial agreements and enforcement of orders. Court of Protection cases are an established part of chambers' expertise as are cases involving family privacy and autonomy, the right to life and modern families. Members regularly deal with urgent applications in all family law and related matters. Chambers was one of the first to establish a family mediation service and continues to focus on alternative dispute resolution, offering early neutral evaluation and arbitration. Many members sit as part-time judges. Chambers has a strong tradition for undertaking pro bono work.
International: With the increase in international families, much of chambers' work has an international element. Members are frequently instructed in cases involving foreign jurisdictions. Several members have gained experience as lawyers working overseas, particularly in North America and the Caribbean. International work includes disputes as to jurisdiction and forum, valuation and distribution of assets overseas and enforcement against foreign or off-shore trusts. Members deal regularly with cases of child abduction and other disputes relating to the international movement of children, including adoption, surrogacy and care proceedings. Chambers has been actively involved in considering the implications of 'Brexit' for family law and contributing to proposals for law reform in this area.
Main Contacts
| Department | Name | Email | Telephone |
| --- | --- | --- | --- |
| Senior Clerk | Paul Harris | clerks@1gc.com | |
| Chambers Director | Marie-Christine Willis | willis@1gc.com | |
| Joint Head of Chambers | EKANEY KC, Nkumbe (1990) | | |
| Joint Head of Chambers | NORTON KC, Andrew (1992) | | |
| Members of Chambers | PLATT KC, Eleanor F (1960) | | |
| Members of Chambers | BALL KC, Alison (1972) | | |
| Members of Chambers | BAZLEY KC, Janet (1980) | | |
| Members of Chambers | GEEKIE KC, Charles (1985) | | |
| Members of Chambers | BAGCHI KC, Andrew (1989) | | |
| Members of Chambers | WILEY KC, Francesca (1996) | | |
| Members of Chambers | FOTTRELL KC, Deirdre (2001) | | |
| Members of Chambers | MOMTAZ KC, Sam (1995) | | |
| Members of Chambers | GILLING KC, Denise (1992) | | |
| Members of Chambers | STONE KC, Sally (1994) | | |
| Members of Chambers | BRIGGS KC, Laura (2001) | | |
| Members of Chambers | MACLYNN KC, Louise (2001) | | |
| Members of Chambers | WILLBOURNE, Caroline (1970) | | |
| Members of Chambers | SHENTON, Suzanne (1973) | | |
| Members of Chambers | SZWED, Elizabeth (1974) | | |
| Members of Chambers | HORROCKS, Peter (1977) | | |
| Members of Chambers | BURLES, David (1984) | | |
| Members of Chambers | WARNER, Pamela (1985) | | |
| Members of Chambers | MCILWAIN, Sylvester (1985) | | |
| Members of Chambers | PYLE, Susan (1985) | | |
| Members of Chambers | STOCKER, John (1985) | | |
| Members of Chambers | CRAWLEY, Gary (1988) | | |
| Members of Chambers | DANIELS, Nicholas (1988) | | |
| Members of Chambers | GILLMAN, Rachel (1988) | | |
| Members of Chambers | LITTLEWOOD, Becky (1988) | | |
| Members of Chambers | GIZ, Alev (1988) | | |
| Members of Chambers | LECOINTE, Elpha (1988) | | |
| Members of Chambers | CHISHOLM, Malcolm (1989) | | |
| Members of Chambers | LIEBRECHT, Michael (1989) | | |
| Members of Chambers | MATHER, Kate (1990) | | |
| Members of Chambers | GEORGE, Susan (1990) | | |
| Members of Chambers | HEPPENSTALL, Claire (1990) | | |
| Members of Chambers | JENKINS, Catherine (1990) | | |
| Members of Chambers | SUGAR, Simon (1990) | | |
| Members of Chambers | KRISH, Doushka (1991) | | |
| Members of Chambers | HURWORTH, Jillian (1993) | | |
| Members of Chambers | KAVANAGH, Jennifer (1993) | | |
| Members of Chambers | MOORE, Alison (1994) | | |
| Members of Chambers | HUDSON, Emma (1995) | | |
| Members of Chambers | KELLY, Siobhan F (1995) | | |
| Members of Chambers | FOSTER, Julien (1995) | | |
| Members of Chambers | WHITTAM, Sam (1995) | | |
| Members of Chambers | CHOUDHURY, Fareha (1995) | | |
| Members of Chambers | RAWCLIFFE, Mark (1996) | | |
| Members of Chambers | WATSON, Duncan (1997) | | |
| Members of Chambers | DARLINGTON, Elizabeth (1998) | | |
| Members of Chambers | MCELEAVY, Professor Peter (1999) | | |
| Members of Chambers | GASPARRO, Julia (1999) | | |
| Members of Chambers | HUGHES, Daisy (1999) | | |
| Members of Chambers | JAMES, Emily (1999) | | |
| Members of Chambers | SEGAL, Sharon (2000) | | |
| Members of Chambers | JEFFERSON, Helen (2000) | | |
| Members of Chambers | LEE, Jessica (2000) | | |
| Members of Chambers | MITCHELL, Rebecca (2000) | | |
| Members of Chambers | KABWERU-NAMULEMU. Karen (2001) | | |
| Members of Chambers | RAHMAN, Tahmina (2001) | | |
| Members of Chambers | PERRINS, Philip (2002) | | |
| Members of Chambers | FLOOD, Edward (2002) | | |
| Members of Chambers | FLETCHER, Matthew (2003) | | |
| Members of Chambers | VERITY, Emily (2003) | | |
| Members of Chambers | JONES, Richard (2003) | | |
| Members of Chambers | LAMB, Henry (2004) | | |
| Members of Chambers | MAGENNIS, Olivia (2005) | | |
| Members of Chambers | HARTNETT, Elizabeth (2005) | | |
| Members of Chambers | PROCTER, Alfred (2005) | | |
| Members of Chambers | ASHWORTH, Steven (2006) | | |
| Members of Chambers | PROLINGHEUER, Sophie (2006) | | |
| Members of Chambers | COLE, Georgina (2007) | | |
| Members of Chambers | HYLTON, Nasstassia (2007) | | |
| Members of Chambers | MACLEOD, Elena (2007) | | |
| Members of Chambers | CLAPHAM, Penny (2007) | | |
| Members of Chambers | KELLY, Gemma (2007) | | |
| Members of Chambers | VICKERS, Craig (2008) | | |
| Members of Chambers | DUNSEATH, Katherine (2008) | | |
| Members of Chambers | SPRINZ, Lucy (2008) | | |
| Members of Chambers | JONES, Eleri (2009) | | |
| Members of Chambers | MOORE, Joseph (2009) | | |
| Members of Chambers | BERNSTEIN, Jessica (2011) | | |
| Members of Chambers | RUNDALL, Jack (2011) | | |
| Members of Chambers | WOOLLEY, Oliver (2012) | | |
| Members of Chambers | CAYOUN, Marlene (2012) | | |
| Members of Chambers | PAISLEY, Patrick (2013) | | |
| Members of Chambers | WILSON, Tom (2013) | | |
| Members of Chambers | VENABLES, Andrew (2013) | | |
| Members of Chambers | EATON, Luke (2015) | | |
| Members of Chambers | ELSWORTH, Melissa (2015) | | |
| Members of Chambers | MAXWELL, Lucy (2015) | | |
| Members of Chambers | ANDREWS, Elisabeth (2016) | | |
| Members of Chambers | BARRONS, Annabel (2016) | | |
| Members of Chambers | LAVELLE, Anna (2016) | | |
| Members of Chambers | DALY, Niamh (2018) | | |
| Members of Chambers | BERTONI, Costanza (2018) | | |
| Members of Chambers | VERROKEN-JONES, Louise (2018) | | |
| Members of Chambers | BENNETT, Lucy (2019) | | |
| Members of Chambers | HIBBERT, Beth (2020) | | |
| Members of Chambers | YOUNG, Monica (2020) | | |
| Members of Chambers | COLEBATCH, Emma (2021) | | |
| Members of Chambers | BLUNDELL, Mark (2021) | | |
| Members of Chambers | CAWTHRAY STERN, Roseanna (2021) | | |
| Door Tenant | SHARP KC, Christopher (1975) (KC-1999) | | |
| Door Tenant | CROWLEY KC, Jane (1976) (KC-1998) | | |
| Door Tenant | HENKE KC, Ruth (1987) (KC-2006) | | |
| Door Tenant | CAVANAGH KC, Lorraine (2000) (KC-2019) | | |
| Door Tenant | WICHEREK, Ann Marie (1978) | | |
| Door Tenant | DOWNHAM, Gillian (1993) | | |
Barrister Profiles
| Photo | Name | Position | Profile |
| --- | --- | --- | --- |
| | Elisabeth Andrews | Elisabeth joined chambers in 2019 and is building a broad practice which… | View Profile |
| | Steven Ashworth | Steven specialises in family law in relation to children. He is regularly… | View Profile |
| | Andrew Bagchi | Andrew Bagchi KC specialises in complex cases involving all types of family… | View Profile |
| | Andrew Bagchi | Andrew Bagchi KC specialises in complex cases involving all types of family… | View Profile |
| | Alison Ball | Alison specialises in complex public and private family law proceedings and also… | View Profile |
| | Annabel Barrons | Annabel is building a broad practice which reflects the range of chambers'… | View Profile |
| | Janet Bazley | Janet practices at the highest level in both children and financial cases… | View Profile |
| | Lucy Bennett | Lucy joined Chambers in September 2021 following the successful completion of pupillage… | View Profile |
| | Lucy Bennett | Lucy joined Chambers in September 2021 following the successful completion of pupillage… | View Profile |
| | Jessica Bernstein | Jessica is developing a broad practice across the full range of family… | View Profile |
| | Costanza Bertoni | Costanza joined chambers in September 2020 following the successful completion of pupillage… | View Profile |
| | Mark Blundell | Mark joined Chambers after successful completion of his pupillage. Mark is developing… | View Profile |
| | Laura Briggs | Laura is a highly regarded practitioner, specialising in private law and public… | View Profile |
| | Laura Briggs | Laura is a highly regarded practitioner, specialising in private law and public… | View Profile |
| | David Burles | David is a specialist in matrimonial finance, including financial remedy applications, trusts… | View Profile |
| | Marlene Cayoun | Marlene has a unique dual specialism in children law and large-scale public and private inquiries. She… | View Profile |
| | Malcolm Chisholm | Malcolm's practice encompasses complex care proceedings and Court of Protection work, as… | View Profile |
| | Fareha Choudhury | Fareha is a very experienced and highly skilled family barrister covering both… | View Profile |
| | Penelope Clapham | Penny specialises in family finance matters, both as an advocate and as… | View Profile |
| | Georgina Cole | Georgina completed her pupillage in Chambers and was trained by Sarah Morgan… | View Profile |
| | Emma Colebatch | Emma joined Chambers after successful completion of her pupillage she practices across the whole… | View Profile |
| | Gary Crawley | | View Profile |
| | Niamh Daly | Niamh joined Chambers in 2021 and is building a practice across the… | View Profile |
| | Nicholas Daniels | Nicholas practices exclusively in private family law and related work. He has… | View Profile |
| | Elizabeth Darlington | Elizabeth was called to the Bar in 1998. She specialises in financial… | View Profile |
| | Katherine Dunseath | Katherine is a leading junior in financial and private children. She has… | View Profile |
| | Luke Eaton | Luke practices in all areas of family law. He has a broad… | View Profile |
| | Nkumbe Ekaney | Nkumbe is Joint Head of Chambers at 1GC Family Law. He has… | View Profile |
| | Melissa Elsworth | Melissa joined 1GC Family Law in 2017 and is developing a broad practice… | View Profile |
| | Matthew Fletcher | Public law children: acting for local authorities, parents, children and relatives covering… | View Profile |
| | Edward Flood | Edward represents parties in care proceedings either as junior acting alone or… | View Profile |
| | Julien Foster | Julien practises across three main areas: public law, private law children cases… | View Profile |
| | Deirdre Fottrell | Deirdre Fottrell specialises in the law relating to children. She is also… | View Profile |
| | Julia Gasparro | Julia is a respected practitioner in the fields of family, immigration and… | View Profile |
| | Charles Geekie | Charles' practice centres on legal issues concerning children. He acts in both… | View Profile |
| | Charles Geekie | Charles' practice centres on legal issues concerning children. He acts in both… | View Profile |
| | Susan George | Susan represents all parties including children, vulnerable adults, prospective adopters and local… | View Profile |
| | Denise Gilling | Denise is a Family Law practitioner specialising in the law relating to… | View Profile |
| | Rachel Gillman | Special family law practitioner. Areas of practice; financial remedies claims, claims between… | View Profile |
| | Alev Giz | Alev is a private and public child law specialist, regularly instructed in… | View Profile |
| | Elizabeth Hartnett | Elizabeth specialises and has extensive experience in family finance and private law… | View Profile |
| | Claire Heppenstall | Claire practises exclusively in private family and family related work. Her practice is… | View Profile |
| | Beth Hibbert | Beth joined Chambers in September 2021 after the completion of her pupillage… | View Profile |
| | Peter Horrocks | Peter appears and advises in private law residence/contact cases as well as… | View Profile |
| | Emma Hudson | Emma practices a broad range of Family Law. Much of Emma's work comprises… | View Profile |
| | Daisy Hughes | Daisy specialises in family law as it relates to children. She represents… | View Profile |
| | Jillian Hurworth | Jill specialises in children work, covering public law proceedings, international movement of… | View Profile |
| | Nasstassia Hylton | Nasstassia's practice covers all areas of family law including, family finance, private… | View Profile |
| | Emily James | Emily is a specialist family law leading junior  who acts in  a… | View Profile |
| | Helen Jefferson | Helen's practice encompasses all areas of family law with a particular emphasis… | View Profile |
| | Catherine Jenkins | Catherine practices in childcare law with a particular emphasis on public law children… | View Profile |
| | Richard Jones | Richard's practice covers the full range of serious children cases both in… | View Profile |
| | Eleri Jones | Eleri practises in both private children and family finance cases, including financial… | View Profile |
| | Karen Kabweru-Namulemu | Karen specialises in family law, with over 18 years' experience in this… | View Profile |
| | Jennifer Kavanagh | Jeni represents husbands, wives and civil partners in increasingly complex and high-value cases.… | View Profile |
| | Gemma Kelly | Gemma is a specialist Children practitioner. She has a flourishing care and… | View Profile |
| | Siobhan F Kelly | Siobhan is a leading junior and specialist family practitioner with extensive experience… | View Profile |
| | Doushka Krish | Doushka specialises in cases concerning children. She acts in both private law… | View Profile |
| | Henry Lamb | Henry is a family law specialist with particular expertise in cases with… | View Profile |
| | Anna Lavelle | Anna joined chambers in September 2018 after the successful completion of her… | View Profile |
| | Elpha LeCointe | Elpha specialises in all aspects of Children law, often representing parents and children,… | View Profile |
| | Jessica Lee | Jessica has a wealth of experience in all areas of family law:… | View Profile |
| | Michael Liebrecht | Michael specialises in cases concerning children, principally in Public Law, but he… | View Profile |
| | Becky Littlewood | Becky covers all areas of Family Law, in particular financial remedy and… | View Profile |
| | Elena MacLeod | Barrister specialising in all aspects of family law including public and private… | View Profile |
| | Louise MacLynn KC | Louise has extensive experience within the public law arena, acting for local… | View Profile |
| | Olivia Magennis | Olivia specialises exclusively in the law as it relates to children. Within… | View Profile |
| | Kate Mather | Kate specialises in all areas of Family Law and Court of Protection… | View Profile |
| | Lucy Maxwell | Lucy practices in all areas of Family Law and has experience being instructed… | View Profile |
| | Sylvester McIlwain | Sylvester has had a varied practice, having initially practiced in family, criminal… | View Profile |
| | Rebecca Mitchell | Rebecca specialises in family law and has done so throughout her career.… | View Profile |
| | Sam Momtaz | Sam acts in all aspects of the law relating to children.  In… | View Profile |
| | Sam Momtaz | Sam acts in all aspects of the law relating to children.  In… | View Profile |
| | Alison Moore | Alison's practice covers all legal issues concerning children and welfare decisions for… | View Profile |
| | Joseph Moore | Joseph's practice covers a wide range of family law including: private children,… | View Profile |
| | Andrew Norton | Andrew is Joint Head of Chambers at 1GC Family Law. He specialises… | View Profile |
| | Patrick Paisley | Patrick has a full-service family law practice across the main areas of… | View Profile |
| | Philip Perrins | Philip's main area of expertise is acting for spouses or other related… | View Profile |
| | Eleanor Platt | Eleanor specialises in Family Law with particular reference to public law proceedings,… | View Profile |
| | Alfred Procter | Alfred practises as a barrister exclusively in Family Law. His expertise at… | View Profile |
| | Sophie Prolingheuer | Broad experience across child protection matters and all areas of work arising… | View Profile |
| | Susan Pyle | Susan has a range of skills and knowledge covering private and public… | View Profile |
| | Tahmina Rahman | Tahmina is an experienced and highly regarded specialist Children practitioner. Her practice encompasses all… | View Profile |
| | Mark Rawcliffe | Mark has been a family law barrister since 1996 and specialises in… | View Profile |
| | Jack Rundall | Jack specialises in financial remedies, including applications under Schedule 1 of the… | View Profile |
| | Sharon Segal | Sharon specialises in all aspects of family law relating to children whether… | View Profile |
| | Suzanne Shenton | | View Profile |
| | Lucy Sprinz | Lucy specialises exclusively in children law, in the public and private law… | View Profile |
| | John Stocker | John specialises in complex and high value cases across the entire range… | View Profile |
| | Sally Stone | All aspects of children law. Acts in private law proceedings on behalf… | View Profile |
| | Simon Sugar | Simon primarily practises in disputes about the financial consequences of divorce, separation… | View Profile |
| | Elizabeth Szwed | | View Profile |
| | Andrew Venables | Andrew undertakes a mix of private client work, from matrimonial finance to… | View Profile |
| | Emily Verity | Called in 2003, Emily has a reputation for keen attention to detail,… | View Profile |
| | Louise Verroken-Jones | Louise is interested in the full spectrum of Chambers' family law expertise,… | View Profile |
| | Craig Vickers | Craig specialises in financial remedies, including applications pursuant to Schedule 1 of… | View Profile |
| | Pamela Warner | Pamela is a specialist family practitioner. Her practice primarily focuses on public… | View Profile |
| | Duncan Watson | Duncan is a specialist family practitioner with particular expertise in family finance… | View Profile |
| | Francesca Wiley | Francesca practises at the highest level in both private and public law… | View Profile |
| | Francesca Wiley | Francesca practises at the highest level in both private and public law… | View Profile |
| | Caroline Willbourne | Caroline specialises in financial remedy work, advising and representing both husbands and… | View Profile |
| | Tom Wilson | Tom's practice encompasses all areas of the law relating to children, including… | View Profile |
| | Oliver Woolley | Oliver became a tenant of chambers in 2014 following successful completion of… | View Profile |