Maitland Chambers > London, England > Set Profile
Maitland Chambers
Offices

Chambers of Christopher Pymont QC
Maitland Chambers
7 STONE BUILDINGS, LINCOLN'S INN
LONDON
WC2A 3SZ
England
Maitland Chambers > The Legal 500
Rankings
Maitland Chambers stands out for its 'strength in depth', with a 'decent pipeline of juniors as well as eminent seniors.' Members are regularly instructed in the most high-profile charity law cases, and frequently appear in the Chancery Division as well as the Supreme Court. Recently Christopher McCall QC represented Oxfordshire County Council before the Supreme Court in an appeal concerning whether a title to land, which the Council was gifted for use as a school under the School Sites Act 1841, reverted back to the donor's estate when the school ceased to operate from the gifted land; the Supreme Court allowed the appeal. Matthew Smith garners praise for his 'pre-eminent experience in the Charity Tribunal and the Courts, so he provides advice that comes with an authority and insight that is reliable and can be deployed effectively'.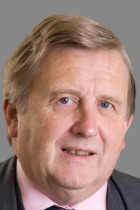 Ranked: Tier 1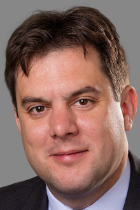 Ranked: Tier 1
Ranked: Tier 3
Testimonials
Set 
'It is a quality set with a good reputation.'
'It is an excellent chambers with breadth of expertise in charity law.'
'It is a very strong set with excellent expertise in charity law. '
'It is a good chambers to deal with and one of the main ones which offers expertise in charity law'.
Clerking
'Efficient, tactful and helpful.'
'Responsive and helpful clerks, particularly Rio-Louise Sully.'
Maitland Chambers is 'a very good set with exceptional barristers' where the 'members are all formidable written and oral advocates with tremendous technical expertise'. A particular sweet spot is the overlap between big ticket commercial and chancery cases, including fraud, insolvency and offshore. Recent highlight matters include Tugushev v Orlov - in the words of Mrs Justice Carr 'a bitter and high-profile between two Russian businessmen in relation to the Norebo Group' - which is set for trial in 2022, with Christopher Pymont QC leading a five member team, including Benjamin John. Other highlight cases include Blue Power Group SARL v ENI Norge SA, where Andrew Twigger QC is leading for the claimant, and Melford Capital v Wingfield Digby, where Thomas Grant QC and Thomas Munby QC acted for the defendant.
Thomas Munby QC
-
Maitland Chambers
'
Exceptional on his feet. A really powerful advocate with an authority in court well beyond his year of call. His written work is excellent and his judgment is sound. All in all hugely impressive.
'
Testimonials
Set
'Maitland are my 'go to' set for general commercial litigation. I have used their silks and their senior juniors (as well as some junior juniors) throughout my career and the quality of advocate, and service generally, is hard to beat.'
'Maitland is a pleasure to deal with. Whenever I recommend a barrister from Maitland to a client, I know that they will be absolutely first rate. '
'The best set for complex commercial claims. Brilliant in civil fraud.'
'Maitland's client service is excellent and have really top-flight silks matched with great juniors.'
'A top notch practice with a skilled and vastly experienced team always on stand-by to help with the most complex commercial disputes. The provision of in house training has been very helpful and well received. Counsel make themselves available and when that cannot be achieved, work as a team to bring in a replacement.'
Clerking
'The clerks room is second to none. Responsive, commercial, good humoured and genuinely understand the cases and people they are dealing with. Danny Wilkinson is always available and a real star.'
On the company law side of Maitland Chambers' 'simply outstanding' practice group, members handle the breadth of shareholder disputes, schemes of arrangement advice on the finer company law points of M&A deals. In an ongoing headline piece of litigation, David Mumford QC continues to act for Tesco in the defense of civil actions filed by various shareholders arising from a high-profile accounting imbroglio. The bulk of mandates for Catherine Addy QC concern unfair prejudice petitions, commonly incorporating Cayman and BVI jurisdictional elements. Certain barristers including Catherine Newman QC, Rosanna Foskett, Alec McCluskey and Matthew Collings act on a mix of company and partnership disputes arising from the asset management industry, while Oliver Phillips handles similar work in the insolvency space.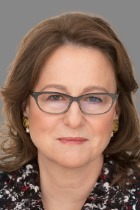 Ranked: Tier 2
Testimonials
Set
Stuffed full of talented barristers who are accessible and easy to engage with.
Quite simply outstanding.
A good commercial set with very bright people.
All round excellence from each member of chambers I have used.
A go-to set for commercial chancery work.
Clerking
Robert Penson is always quick to respond and will go out of his way to find a solution to any issue.
Maitland Chambers has an excellent reputation for civil fraud, built upon its impressive Chancery foundations. The talent is especially strong at the mid-career level, with several first rate junior and mid-level silks, backed up by an impressive roster of juniors. High profile cases include Addlesee v Dentons LLP, where Thomas Grant QC led Thomas Munby QC on behalf of the claimant group in a large group action before the Court of Appeal involving claims of  fraud, negligence and questions of legal professional privilege against the law firm over losses from a gold dust investment scheme. David Mumford QC is also building a superb reputation and is representing the defendant against freezing order proceedings in Convoy Collateral Ltd v Cho, with Richard Morgan QC on the opposing side. George Hayman QC and Benjamin John are on a team of five members representing Vitaly Orlov in Tugushev v Orlov and Others, the long-running saga concerning the ownership of fishing company Norebo.
Siward Atkins QC
-
Maitland Chambers
'
Commercially astute, he provides sound strategic advice and is able to think outside of the box. He is great with clients. Go to counsel for heavyweight disputes..
'
Thomas Munby QC
-
Maitland Chambers
'
He is highly in demand having become a prominent figure in his field. Extremely bright, works brilliantly within a team. His advocacy is also first class.
'
Ranked: Tier 1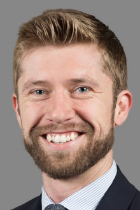 Watson Pringle
-
Maitland Chambers
'
Rare talent for hunting down the dishonesty and fraud in even the most labyrinthine dispute. A disentangler of complex thickets par excellence.
'
Ranked: Tier 2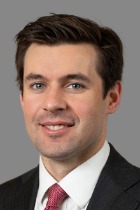 Caley Wright
-
Maitland Chambers
'
Unflappable: he resolves complicated issues with a calm and professional manner. Clients trust him with good reason.
'
Ranked: Tier 4
Testimonials
Set
'Maitland are great to deal with. I have no hesitation in placing them right at the top of my list whenever I am looking for counsel.'
'Maitland are an excellent chambers in civil fraud. '
'Maitland remains a leading set for Chancery and commercial work. Barristers at all levels are able and great to work with.'
'The set is brimming with the very best barristers – they are knowledgeable, hard-working and very experienced.'
'Maitland Chambers are extremely capable and are my go to for assistance.
Clerking
'Clerks are very responsive and commercial – Danny Wilkinson will do whatever can be done to get the job done.'
Maitland Chambers has continued to establish itself as a leading set for insolvencies and related matters, housing a mix of experienced juniors, highly-regarded silks and up-and-coming young barristers. Catherine Addy QC is representing Carillion, acting by the official receiver, in a high-profile case against the Financial Conduct Authority. Matthew Collings QC is acting for joint administrators Smith & Williamson in the notorious £237m London Capital & Finance insolvency. It was also another significant year for the chambers' juniors, with Oliver Phillips acting in the Motion Picture Capital Ltd v Clarance bankruptcy proceedings, and Rosanna Foskett advising in ongoing Lehmann Brothers fallout cases, as well as being sole counsel to various entities in the CPBE Group in a dispute against a a doctor over the private equity house's investment in a UK fertility clinic.
Testimonials
Set
'Maitland has become my default set for both straightforward and highly complex advice and applications.'
'We do an increasing amount of work with Maitland and find them to be of consistent quality and highly responsive.'
'Excellent strength in depth.'
'I always know that when I work with Maitland the technical quality of the advice will be of market leading standard.'
'Maitland is a premier set and I thoroughly enjoy working with their counsel and clerks.'
Clerking
'The clerks give us a first class service, special mention for the wonderful Danny Wilkinson.'
With long-standing experience in litigation and advisory work that covers the business, financial and property sectors,
Maitland Chambers
has developed notable strength in offshore jurisdictions at both silk and junior level. A recent highlight at chambers has seen
Richard Morgan QC
representing Broad Idea International against Convoy Collateral in an expedited Privy Council appeal concerning the court's power to grant freezing injunctions against third parties and in support of foreign proceedings.
Thomas Fletcher
has been acting in
Investec Trust (Guernsey) Ltd v Glenalla Properties Ltd
– another Guernsey case in the Tchenguiz saga – in further Guernsey and Privy Council proceedings, while
Andrew Westwood QC
continues to have a diverse practice in various jurisdictions including the BVI, Cayman Islands and Guernsey.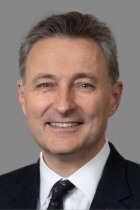 Ranked: Tier 1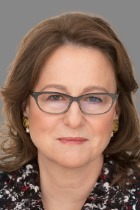 Ranked: Tier 2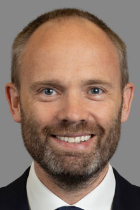 Ranked: Tier 4
Thomas Fletcher
-
Maitland Chambers
'
An extremely knowledgeable, conscientious and intelligent junior whose command of his area of expertise is always apparent from the clear and focussed advice that he gives.
'
Ranked: Tier 1
Olivier Kalfon
 –
Maitland Chambers
'
A truly modern practitioner of the bar who is down to earth but with razor sharp legal skills and subtle but deft advocacy skills.
'
Ranked: Tier 3
Testimonials
Set
'One of the best sets for BVI work. Excellent strength in depth.'
'Maitland chambers are extremely capable and are my go to for assistance.'
'Broadly a strong set for chancery commercial and offshore work, with many good quality counsel at all levels.'
'A great set with a good range of excellent barristers at all levels.'
'They know the offshore legal industry very well and they are regularly big players in this area.'
Clerking
'The clerking is excellent and they genuinely understand the nuances of disputes being run in this jurisdiction and do not seek to shoehorn everything into the English approach.'
Maitland Chambers is an 'excellent' set, members of which are regularly involved in a broad array of trust and estate cases especially those with a tax, company or civil fraud component. It has a number of skilled practitioners who frequently appear in the courts of a number of offshore jurisdictions. At a senior level Christopher McCall and Catherine Newman QC are highly accomplished and at the junior end  the 'incredibly committed' Thomas Fletcher ascended the junior rankings.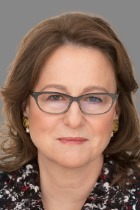 Ranked: Tier 1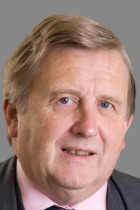 Christopher McCall QC
-
Maitland Chambers
'
He has an outstanding depth of knowledge on issues of trust law, very often spotting points that others miss and finding consensual resolutions to highly vexed family disputes. His advice tends to be highly practical. Rare amongst lawyers, he is highly numerate and able to assess quite complicated financial issues with acuity.
'
Ranked: Tier 2
Thomas Fletcher
-
Maitland Chambers
'
Really superb technically with fantastic knowledge of the area, very user-friendly and adaptable and always gives great advice. Always an asset on any matter.
'
Ranked: Tier 3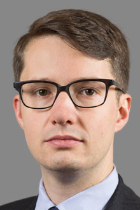 Ranked: Tier 4
Testimonials
Set 
'Maitland Chambers is extremely capable and is my 'go to' for assistance.'
'Efficient and knowledgeable.'
Clerking
'Perfectly effective and responsive.'
Maitland Chambers has an 'outstanding' offering across commercial and residential property litigation, handling cases ranging from residential enfranchisement to property investment disputes on behalf of private individuals and multinational companies. The set is particularly known for its capabilities in high-value cases. John McGhee QC has been involved in two high-profile cases, leading Tim Calland in 89 Holland Park Management Ltd v Hicks, in which he represented the successful appellant in a significant restrictive covenants case, as well as successfully representing the defendant in EMI Group Ltd v Prudential Assurance Co Ltd alongside Maxim Cardew, which was a high-value commercial lease dispute. The set has also seen an increase in telecoms work, with Christopher Pymont QC representing AP Wireless in Cornerstone Telecommunications Infrastructure Limited v Ashloch Limited  and AP Wireless II, a case relating to land rights under Part 4 of the Electronic Communications Code and the 1954 Landlord and Tenant Act.
Testimonials
Set
'I have used a few barristers at Maitland over the 5 or so years I have worked with them and always been impressed. I think they have excellent strength in depth, counsel have always been available when needed (or shortly thereafter). '
'I really enjoy working with Maitland and have done throughout my career. All of the barristers are first rate and easy to deal with, as are the clerks. '
'Excellent set. My first choice. User friendly with a strong stable of counsel at all levels. '
'Maitland is quite simply outstanding. We work with all different levels of call and are never disappointed. '
Clerking
' The clerks give us a first class service. They are responsive and very user friendly. Special mention for the wonderful Danny Wilkinson. '
' We get a good service from the clerks, quick to respond, straight forward. Recently dealt with Jason Windle who was easy to deal with. '
Beverley Vara – Maitland Chambers Beverley Vara at Maitland Chambers is 'great at absorbing all the key information, listens to all parties' concerns, and is very adept at helping negotiations to successful conclusions'. Vara has developed a successful mediation practice since transferring to the Bar in 2013 from Allen & Overy LLP, where she was real estate litigation head. A significant part of Vara's mediation practice concerns property disputes, although she increasingly mediates a broader range of commercial matters.
Ranked: Tier 5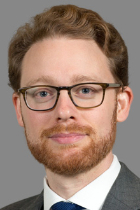 Alec McCluskey
-
Maitland Chambers
'
A banking and finance expert with particular subject matter specialisms in retail and commercial mortgage litigation. Understands the interplay of risk and reputation management in litigation strategy. A superb advocate who is second to none in conference.
'
Ranked: Tier 3
Maitland Chambers >
Set Profile
Maitland Chambers is widely recognised as one of the leading sets at the English Bar practising primarily in the fields of business and property litigation. Its multi-disciplinary expertise across a broad range of both chancery and commercial disciplines has proved crucial to clients where cases span a number of areas, and provides an advantage in terms of the service offered when traditional specialisms overlap. Maitland Chambers is one of the largest commercial chancery sets, with over 60 members, including 24 silks.
The set: Maitland Chambers handles a very wide range of cases from major litigation involving multinational companies to property disputes in the county courts. Much of its work is done in London, although it frequently advises and appears for clients in other parts of the UK and overseas. Many of its barristers are full members of overseas Bars, including Hong Kong, Singapore, the Cayman Islands, the British Virgin Islands, Brunei, Cyprus, the Channel Islands and the US. Its barristers sit as arbitrators (in arbitrations involving both domestic and international subject-matter) and are instructed as mediators and legal assessors. The size and breadth of chambers expertise means that it can provide teams of barristers to deal rapidly and thoroughly with complex cases that raise a broad range of issues. Its barristers and staff are committed to providing exceptional service and its barristers are committed to giving advice and representation at a level that is recognised in the directories and by clients, year after year, for its exceptional quality, comprehensiveness and practicality.
Types of work undertaken
Banking and financial services: supply/purchase of investment services and products; regulatory and enforcement issues; the operation of unauthorised collective investment schemes; compliance with anti-money laundering regulations.
Charities: across the NGO sector, registration of innovative charitable objects, resolving issues as to tax liabilities and fundraising, and helping charities seeking schemes to enhance or modernise their workings.
Commercial disputes: private equity, funds and investment management; real estate; oil and gas; telecommunications, media and technology; transport and logistics; sale of goods transactions; large-scale, multi-party litigation having as its subject-matter for example investment schemes, business sales and joint ventures.
Company, Partnership and LLPs: directors' duties; shareholder disputes; takeovers, M&As; corporate reconstructions; loan capital and banking securities; schemes of arrangement and reductions of capital; insurance schemes; partnership accounts disputes and restrictive covenants; the formation, terms, operation and dissolution of partnerships; fiduciary and other partnership duties; liability to third parties; the winding-up of partnerships; unfair prejudice; insolvent partnerships and insolvent/bankrupt partners.
Civil fraud and asset recovery: freezing and search order relief, through to trial and the tracing and recovery of assets in the UK and internationally. Civil claims based on dishonesty; asset recovery.
Insolvency and restructuring: corporate and personal insolvency, including international and cross-border insolvency.
Intellectual property, media and entertainment: licensing and contractual disputes and issues arising out of co-productions and joint ventures and grants of media and broadcasting rights; intellectual property rights.
International and offshore: corporate and contentious trusts and taxation advice; international commercial litigation and arbitration, in local overseas jurisdictions and in the Privy Council.
Professional negligence: claims against accountants and auditors, other financial professionals and intermediaries; architecture and building design, art valuation, estate agency, commercial agency, IT consultancy, corporate and personal taxation, and pension fund valuation.
Real estate: residential and commercial landlord and tenant; land purchase, development and adverse rights and remedies; land registration; lending transactions and security; professional negligence; mines, minerals, natural resources; energy, telecommunications and utilities; rural land use; joint venture and fiduciary disputes.
Private client: foreign trustees and trusteeship; variation of trusts; duties and potential liabilities of trustees of potentially insolvent estates; advice, drafting and representation in relation to wills, probate and estates matters.
Main Contacts
| Department | Name | Email | Telephone |
| --- | --- | --- | --- |
| Senior Clerk | John Wiggs | | |
| Chambers Director | Richard Khaldi | | |
| Head of Chambers | PYMONT QC, Christopher (1979) | | |
| Members of Chambers | McCALL QC, Christopher (1966) | | |
| Members of Chambers | NEWMAN QC, Catherine (1979) | | |
| Members of Chambers | CUNNINGHAM QC, Mark (1980) | | |
| Members of Chambers | McGHEE QC, John (1984) | | |
| Members of Chambers | COLLINGS QC, Matthew (1985) | | |
| Members of Chambers | JOHNSON QC, Edwin (1987) | | |
| Members of Chambers | PARKER QC, Christopher R (1984) | | |
| Members of Chambers | CHAMBERS QC, Dominic (1987) | | |
| Members of Chambers | PEACOCK QC, Nicholas (1989) | | |
| Members of Chambers | MORGAN QC, Richard (1988) | | |
| Members of Chambers | WALKER QC, Andrew (1991) | | |
| Members of Chambers | GIBBON QC, Michael (1993) | | |
| Members of Chambers | TWIGGER QC, Andrew (1994) | | |
| Members of Chambers | CULLEN QC, Edmund (1990) | | |
| Members of Chambers | STUBBS QC, Rebecca (1994) | | |
| Members of Chambers | DUTTON QC, Timothy (1985) | | |
| Members of Chambers | GRANT QC, Thomas (1993) | | |
| Members of Chambers | ALDRIDGE QC, James (1994) | | |
| Members of Chambers | MUMFORD QC, David (2000) | | |
| Members of Chambers | ADDY QC, Catherine (1998) | | |
| Members of Chambers | BANNER QC, Gregory (1988) | | |
| Members of Chambers | HAYMAN QC, George (1998) | | |
| Members of Chambers | ATKINS QC, Siward (1995) | | |
| Members of Chambers | EVANS, Timothy (1979) | | |
| Members of Chambers | HARRY, Timothy (1983) | | |
| Members of Chambers | HARRISON, Philomena (1985) | | |
| Members of Chambers | PRYOR, Michael (1992) | | |
| Members of Chambers | WESTWOOD, Andrew (1994) | | |
| Members of Chambers | HANHAM, James (1996) | | |
| Members of Chambers | CLARKE, Paul (1997) | | |
| Members of Chambers | CALLAND, Tim (1999) | | |
| Members of Chambers | SMITH, Matthew (2001) | | |
| Members of Chambers | SMITH, Adam (2001) | | |
| Members of Chambers | PAGE, Rebecca (2001) | | |
| Members of Chambers | JOHN, Benjamin (2002) | | |
| Members of Chambers | FOWLER, Richard (2003) | | |
| Members of Chambers | KALFON, Olivier (2003) | | |
| Members of Chambers | MCCLUSKEY, Alec (2005) | | |
| Members of Chambers | DEWAR, Fiona (2005) | | |
| Members of Chambers | PRINGLE, Watson (2005) | | |
| Members of Chambers | MUNBY. Thomas (2006) | | |
| Members of Chambers | ALLCOCK, Jonathan (2007) | | |
| Members of Chambers | FOSKETT, Rosanna (2008) | | |
| Members of Chambers | SCHER, Laurie (2008) | | |
| Members of Chambers | WRIGHT, Caley (2008) | | |
| Members of Chambers | PHILLIPS, Oliver (2009) | | |
| Members of Chambers | BALLANCE, James (2009) | | |
| Members of Chambers | FLETCHER, Thomas (2009) | | |
| Members of Chambers | JHITTAY, Narinder (2010) | | |
| Members of Chambers | ILETT, Hannah (2011) | | |
| Members of Chambers | PERSELLI, Francesca (2011) | | |
| Members of Chambers | MCCOMBE, Duncan (2012) | | |
| Members of Chambers | CARDEW, Maxim (2012) | | |
| Members of Chambers | PAGE, Rowena (2012) | | |
| Members of Chambers | KINMAN, James (2013) | | |
| Members of Chambers | MCNICHOLAS, Gabriella (2013) | | |
| Members of Chambers | GRANGER, Edward (2013) | | |
| Members of Chambers | MEULI, Edward (2014) | | |
| Members of Chambers | HADKISS, Amanda (2014) | | |
| Members of Chambers | LOVEDAY, Ted (2016) | | |
| Members of Chambers | TURNER, Ryan (2017) | | |
| Members of Chambers | GAILEY, Emily (2017) | | |
| Members of Chambers | MITCHELL, James (2018) | | |
| Members of Chambers | KING, Charles (2019) | | |
| Members of Chambers | BUNTING, Joseph (2019) | | |
| Members of Chambers | ARMITAGE, Edward (2019) | | |
| Members of Chambers | LIVESEY, Edlyn (2020) | | |
| Members of Chambers | FORSYTH, Rory (2020) | | |
Barrister Profiles
| Photo | Name | Position | Profile |
| --- | --- | --- | --- |
| | Catherine Joanne Addy | All types of chancery and commercial litigation including: banking and financial services,… | View Profile |
| | James Hugh Aldridge | Barrister specialising in corporate/commercial litigation with an emphasis on contractual and fiduciary… | View Profile |
| | Jonathan Allcock | Commercial and chancery litigation and arbitration, including in particular civil fraud, tracing… | View Profile |
| | Siward Atkins | Barrister specialising in Chancery and commercial litigation, involving any kind of dispute… | View Profile |
| | James Ballance | James Ballance has a busy advocacy and advisory practice, encompassing a wide… | View Profile |
| | Gregory Banner | Barrister specialising in corporate, insolvency and commercial work and related areas, including… | View Profile |
| | Tim Calland | Tim has more than twenty years' experience providing advice and advocacy across… | View Profile |
| | Maxim Cardew | Barrister specialising in chancery and commercial chancery litigation. | View Profile |
| | Dominic Chambers | Principal area of practice is commercial law litigation and arbitration, including banking,… | View Profile |
| | Paul Clarke | Barrister specialising in property litigation, landlord and tenant, and professional indemnity. | View Profile |
| | Matthew Collings | Over 150 reported cases establish the breadth of Matthew's expertise in his… | View Profile |
| | Edmund Cullen | Has broad expertise in chancery and commercial litigation, with particular emphasis on… | View Profile |
| | Mark Cunningham | Litigator specialising in: company/corporate insolvency (UKLI v Chohan [2013]; SBIS v Potiwal… | View Profile |
| | Fiona Dewar | Chancery, commercial, property, company and insolvency litigation. | View Profile |
| | Timothy C Dutton | Barrister and specialist in property-related litigation, with strong emphasis on landlord and… | View Profile |
| | Timothy Evans | Barrister specialising in company and commercial litigation, including insolvency; professional negligence; pensions… | View Profile |
| | Thomas Fletcher | Thomas Fletcher specialises in trusts law and related private client work, which… | View Profile |
| | Rory Forsyth | | View Profile |
| | Rosanna Foskett | Commercial and chancery litigation and arbitration (domestic and international), including business agreements… | View Profile |
| | Richard Fowler | Barrister specialising in commercial Chancery litigation, in particular contractual disputes, individual and… | View Profile |
| | Michael Gibbon | Commercial chancery practice, in particular for what is now the Department of… | View Profile |
| | Edward Granger | Barrister specialising in commercial chancery litigation. | View Profile |
| | Thomas Grant | Barrister specialising in commercial chancery, professional negligence and real estate litigation. | View Profile |
| | Amanda Hadkiss | Amanda specialises in commercial chancery litigation. She acts for corporate clients and… | View Profile |
| | James Charles Ferguson Hanham | Principal areas of practice is real estate related litigation and advice concerning… | View Profile |
| | Philomena Harrison | Barrister specialising in property and property-related litigation; all aspects of real property… | View Profile |
| | George Hayman | Commercial litigation and arbitration. George's practice covers heavy commercial disputes of all… | View Profile |
| | Hannah Ilett | Hannah is developing a broad commercial chancery practice encompassing litigation and advisory… | View Profile |
| | Narinder Jhittay | Narinder Jhittay has a varied commercial and chancery practice encompassing both litigation… | View Profile |
| | Benjamin John | Commercial and chancery litigation and arbitration, often with major international or jurisdictional… | View Profile |
| | Olivier Kalfon | Olivier specialises in commercial chancery litigation with a strong emphasis on business… | View Profile |
| | James Kinman | Barrister specialising in chancery and commercial chancery litigation. | View Profile |
| | Edlyn Livesey | | View Profile |
| | Christopher H McCall | Barrister practising at the Chancery Bar, specialising in trusts; charity. | View Profile |
| | Alec McCluskey | Alec's practice spans the whole range of commercial and chancery work, with… | View Profile |
| | Duncan McCombe | Barrister specialising in commercial and commercial chancery disputes. He has also been… | View Profile |
| | John McGhee | John McGhee has wide experience in a broad range of chancery and… | View Profile |
| | Edward Meuli | Barrister specialising in all areas of Chancery and commercial litigation. | View Profile |
| | Richard Morgan | QC specialising in civil fraud and jurisdiction issues, insolvency, Chancery and commercial… | View Profile |
| | David Mumford | Barrister specialising in commercial and chancery litigation, including business agreements and general… | View Profile |
| | Thomas Munby QC | Commercial litigation and arbitration, with a strong Chancery background. Thomas is best… | View Profile |
| | Catherine Newman | Barrister specialising in trial and appellate advocacy in Chancery, Commercial and offshore… | View Profile |
| | Rebecca Page | Rebecca's practice covers commercial chancery litigation and arbitration, with a strong emphasis… | View Profile |
| | Rowena Page | Rowena specialises in commercial chancery litigation, with a strong emphasis on insolvency,… | View Profile |
| | Christopher Parker | Chris specialises in commercial chancery and business disputes with a particular emphasis… | View Profile |
| | Nicholas Peacock | The mainstays of Nicholas' work are financial services litigation and advice (particularly… | View Profile |
| | Oliver Phillips | Barrister specialising in commercial, chancery, company, property, insolvency litigation and advisory work,… | View Profile |
| | Watson Pringle | Watson specialises in commercial and civil fraud litigation, with a particular emphasis… | View Profile |
| | Michael Pryor | Barrister specialising in property and general commercial chancery litigation, including real property… | View Profile |
| | Christopher Pymont | Barrister specialising in commercial Chancery, property (especially landlord and tenant), professional negligence,… | View Profile |
| | Laurie Scher | Specialises in many areas of business and property litigation. His recent workload… | View Profile |
| | Matthew Smith | Commercial chancery litigation, including company and insolvency questions, contractual and trust-related disputes.… | View Profile |
| | Adam Smith | Barrister specialising in all areas of commercial Chancery work, with particular experience… | View Profile |
| | Rebecca Stubbs | Barrister specialising in company law, insolvency and corporate reconstruction and financial services. | View Profile |
| | Ryan Turner | Barrister specialising in commercial chancery and general commercial litigation with a particular… | View Profile |
| | Andrew Twigger | Andrew Twigger QC has extensive experience of High Court litigation and regularly… | View Profile |
| | Beverley Vara | Experienced mediator who has successfully mediated a wide range of commercial disputes… | View Profile |
| | Andrew Walker | Andrew Walker QC is a litigator, adviser and legal expert. He also… | View Profile |
| | Andrew Westwood QC | Barrister specialising in commercial and Chancery, including company law, insolvency and charities. | View Profile |
| | Caley Wright | Barrister specialising in commercial chancery disputes with a particular emphasis on civil… | View Profile |