Keith Mitchell > 33 Chancery Lane > London, England > Lawyer Profile
33 Chancery Lane
Offices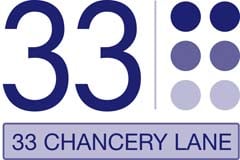 33 Chancery Lane
33 Chancery Lane
LONDON
WC2A 1EN
England
Keith Mitchell
Position
Keith has long been recognised for his expertise in defence fraud and white collar crime and has been consistently ranked as a leader in his field in all fraud sections of the top legal directories, Chambers UK 2019 and the Legal 500 2019. He has previously been named 'Fraud Barrister of the year -2014' and 'Best for White Collar Criminal Law-UK 2016' by Acquisition International.
He has been described as "an excellent communicator with in-depth experience.", "superb with clients and popular with juries", "a talented practitioner who knows his way around fraud cases" and "spot-on when it comes to strategy". His practice encompasses major SFO, VAT and MTIC frauds as well as business, financial and other white-collar crime matters.
Chambers and Partners states "Keith knows the game inside out. He is a consummate professional who is almost theatrical in court and is awe-inspiring when you see him in action. Other barristers defer to him and ask his advice." "A very sophisticated advocate who has seen and done it all."
Previous legal directories have said of Keith, that "apart from having the brains and personality to deal with the most complex fraud cases, Keith Mitchell is also the type of barrister who takes the time to go through everything with his clients". "Very industrious, very reassuring, and very articulate in communicating complicated legal concepts." "He handles a lot of high-level financial criminal work, he is great with juries, and he wins a lot of cases." Recent editions have commented "…he's very practical in looking for solutions and a very strong advocate on his feet''. In yearly editions of the Fraud (Crime) section of the Legal 500, Keith is highlighted as being an "extremely strong jury advocate". "His ability to sift through heavy paperwork and present a cogent argument in court is the envy of many": "He is just superb. He's always involved in the biggest cases in the country and he has a great touch with the clients."
He has been "recognized as being one of the main players specialising in VAT and fraud". Keith is also known "for his great client care skills and flair when it comes to case management" and his "flamboyant" style as an advocate.
As a specialist in defending serious fraud and crime, including Inland Revenue, VAT, (including Tribunal) and all types of company fraud, Keith has appeared in several European courts including Jersey and Guernsey and in Spain in response to applications under the Criminal Justice (International Co-operation) Act 1990 and Evidence (Proceedings in Other Jurisdictions) Order 1983.
In his early career, Keith defended in many high-profile murder trials and other serious crime cases including many of the defendants in the Tottenham riots of the 1980s. Highlights included representing all appellants in the House of Lords definitive ruling on character in R v Aziz [1995]3 AER 149 and in the Court of Appeal, in the case of R v Watson [1987] Cr.App.R.1 which is still widely used in criminal courts and is known as the 'Watson direction'. In later years, he has become more widely recognized nationally for his expertise in complex fraud, in which he came to prominence in the 1990s during his involvement on behalf of the defence in a number of high profile MTIC frauds, the most prominent of which was the collapsed £110million MTIC fraud, Operation Venison, at Southwark Crown Court in 2005 which led to an independent police enquiry.
This led to further high profile frauds, 'Operation Divert' (£110 million VAT fraud), 'Operation Dowel Drive and Lychees' (£50 million VAT fraud) and 'Operation Dosall, Dunnaway and Doona' (£100 million VAT fraud) and 'Operation Vaulter' the largest ever MTIC fraud based in Dubai.
Other notable cases which have attracted widespread public interest have included, Aleef Garages, of its time, the largest Inland Revenue prosecution in the North West involving the alleged misuse of tax revenue regarding Muslim charities. 'Operation Krypton' better known as the Fallon, 'Jockey Club' case, in which he successfully acted for and secured the acquittal of, the alleged head of one of the betting organisations. He secured an acquittal for a defendant in a £34million payroll and construction fraud in the West Midlands, 'Operation Digit' and acted for a defendant called Teal who admitted breaching BIS export controls by selling military grade equipment to Arab Governments and US Companies, including the sale of bulletproof body armour and helmets to Iraq and Kuwait among other destinations to the value of $6,000,000 during the height of the war.
In 2015, he successfully concluded 'Operation Cactus Hent' the "pensions busting" North West SIPP fraud (which involved an unsuccessful appeal by the prosecution to the LCJ, see [2015] EWCA Crim 5380. This was followed by a successful submission of no case to answer in Operation 'Galion,' a high-profile multimillion pound publishing fraud emanating out of Liverpool after a 5-year investigation and trial [2016].
In January 2017, Keith represented the main defendant in Operation 'Holt', concerning Logica PLC, who was involved in insider dealing, involving a £1.7billion takeover by Canadian based company CGI Group Holdings Europe. The defendant was a business analyst who passed inside information to individuals who then carried out transactions on the FTSE. The defendant avoided custody. Keith then represented the only director to be acquitted, in the PCS LTD Conspiracy to defraud, which involved supplying chauffeur driven cars to celebrities and individuals including Emirates Airlines in the UK and premier league football teams.
In September 2017, he acted in one of the largest cyber net frauds prosecuted by Trading Standards, 'Operation Dougal' which netted more than £36millon. It was alleged that the companies involved operated highly sophisticated but dishonest schemes; the aim of which was to deceive or mislead victims into using, -and making millions of pounds' worth of payments to- websites operated by the defendants in the belief that they were using official Government websites, (including USA and India) to access and pay for goods or services such as passports, driving licences, e-visas and ESTA applications. The case has not concluded.
Keith is presently advising in an SFO operation into well-known oil companies with allegations of bribery and corruption, and is acting for a defendant in 'Operation Aldgate', an allegation of multiple Insolvency frauds.
Career
Called 1981.
Top Tier Firm Rankings
Firm Rankings