Dr Daniele Selmi > Chambers of Andrew Waugh QC > London, England > Lawyer Profile
Chambers of Andrew Waugh QC
Offices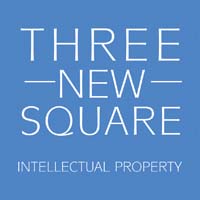 Chambers of Andrew Waugh QC
Three New Square
3 NEW SQUARE, LINCOLN'S INN
LONDON
WC2A 3RS
England
Dr Daniele Selmi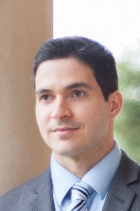 Position
Daniele has a uniquely broad scientific background. Having completed an undergraduate Masters degree in Molecular and Cellular Biochemistry at the University of Oxford, graduating with Distinction and 1st class (Hons) in 2005, he was the only life scientist accepted onto the Life Sciences Interface Doctoral Training Centre programme at the University of Oxford, which provided comprehensive postgraduate training in the application of mathematical, physical, computational and engineering science techniques to research in the biomedical and life sciences.
Daniele subsequently undertook a DPhil (PhD) in Physics at Oxford titled "DNA Lattices and Protein Arrays: Novel Approaches to Biological Structure Determination", which was awarded in 2010. His PhD thesis was examined as "exceptional for a PhD student" and "timely, thought-provoking, and ground-breaking". He subsequently continued his research at postdoctoral level and was elected to a prestigious Junior Research Fellowship at Oxford.
Since coming to the Bar, Daniele has developed a broad and busy intellectual property practice. In additional to extensive advisory and drafting work, he has appeared unled before the UKIPO (at first instance and on appeal) and has had full conduct of numerous trials as sole Counsel in the IPEC and High Court (many of which have settled shortly before trial). He practices in all aspects of Intellectual Property law, including patents, trade marks, passing off, copyright, designs, confidential information and contractual disputes involving intellectual property or technical subject matter.
Recent patent cases include: Resman AS v Tracerco (reservoir monitoring / chemical tracers); TQ Delta LLC v ZyXEL (ADSL2/2+/VDSL2 technology); Align Technology Inc. v ClearCorrect (orthodontic appliances); Teva v Astra Zeneca (fulvestrant); and Napp Pharmaceutical Holding Ltd. v Dr Reddy's Ltd. & Sandoz Ltd. (buprenorphine patches for pain relief). Daniele has also assisted on a number of patent cases, including Philips v Nintendo (Nintendo Wii console); Hospira v Genentech (trastuzumab antibody purification and dosing regimes); TCT v Ericsson (CELP speech coding algorithms / compression); and Wobben v Siemens (extended operation wind turbines).
Daniele is also in high-demand in cases involving "soft" and other IP. Recent cases include: Health & Case Management Limited v The Physiotherapy Network (UK) Ltd (sui generis database infringement); TVM Management Co Ltd v District Enforcement Ltd (copyright infringement); Fantex Limited v Berendsen Healthcare & UK Ltd (trade mark infringment / passing off); Unilever v Goldens (various) Limited (trade mark infringement / passing off); HBI Europe Gmbh v MMS Wholesale Ltd. (trade marks / passing off / copyright); Breitling v Moshe, Taktak, Garcia (trade mark infringement / passing off); Fidelity v Fidelis (trade marks / passing off); Pho Holdings Limited v Pho Street Limited (passing off); Goulding v Bedford (copyright infringement); Enigma Imports (UK) Ltd v Vina Trade (Europe) Ltd (copyright and UK / C-UDR infringement); Pizza Express v One Delivery Limited (trade marks / copyright/ passing off).
Career
Called 2013, Lincoln's Inn. 12-month pupillage at Three New Square, to Tom Hinchliffe, Tom Mitcheson, Simon Malynicz and Geoff Pritchard, covering all aspects of intellectual property law.

MOOTING:
Prior to coming to the Bar, Daniele won the prestigious ESU- Essex Court Chambers National Mooting Competition (awarded the "Silver Mace" trophy in 2012). He was subsequently selected to represent the UK and went on to win the 13th Commonwealth Mooting Competition, which was held in Cape Town, South Africa (awarded the Commonwealth Shield in 2013). Daniele also won the Best Individual Mooter Award at the 13th Commonwealth Mooting Competition.
AWARDS (LINCOLN'S INN):

Hardwicke Entrance Award; Lord Bowen Scholarship (top GDL scholarship); Lord Mansfield Scholarship (top BPTC scholarship); Shelford Pupillage Scholarship.

AWARDS (OXFORD UNIVERSITY):

Mary Lunt Scholarship; Book Prize; Fulford Scholarship; EPSRC Graduate Studentship; EPSRC Doctoral Prize Fellowship; BBSRC Postdoctoral Research Fellowship; Junior Research Fellowship.
Languages
English (native), Italian (native, but rusty), French (intermediate), Spanish (basic), Arabic (basic).
Memberships
IP Bar Association
Education
2005 St Hugh's College, Oxford University (MBiochem (Hons) degree in Molecular and Cellular Biochemistry (Distinction, 1st Class)); 2006 Life Sciences Interface Doctoral Training Centre (transitioned from the Life-Sciences into the Mathematical, Physical and Computational Sciences); 2009 DPhil in Physics (Bionanotechnology): 'DNA Lattices and Protein Arrays – Novel Approaches to Biological Structure Determination'); 2009-11 St Cross College, Oxford University (Junior Research Fellow); 2012 Oxford Brookes University (Graduate Diploma in Law (Distinction)); 2013 City University (Bar Professional Training course).

PUBLICATIONS:
Adamson R.J., Sharp T.H., Selmi D.N., Goddard A.D., Gilbert R.J.C., Turberfield, A.J. and Watts A. Probing GPCR-G-alpha interactions: A functional study by EM and SPR. EUROPEAN BIOPHYSICS JOURNAL WITH BIOPHYSICS LETTERS 42(2013) S172-S172
Selmi D.N., Adamson R.J., Attrill H., Goddard A.D., Gilbert R.J.C., Watts A. and Turberfield A.J. (2011) DNA-templated protein arrays for single-molecule imaging. Nano Letters 11(2): 657-660
Selmi D.N., Atrill H., Watts A., Gilbert R.J.C. and Turberfield A.J. (2011) Observation of Structural Changes on Activation of the NTS1 G-Protein-Coupled Receptor on DNA- Templated Protein Arrays by Cryo-EM. Biophysical Journal 98(3)
Selmi D.N. and Turberfield A.J. (2009-2011) Method of Preparing Polypeptides for Cryo-Transmission Electron Microscopy (Cryo-EM) and Structure Determination Using DNA Lattices. WO 2011/012844 A1
Leisure
Coached the Oxford team at the Oxford IP International Moot (2017); Judge (2019)

Competitive powerlifting between 2007-2009 (Varsity, national and international. Oxford University Sportsman of the Year, 2008). Currently re-training for British Powerlifting Nationals (Masters)

Competitive Olympic weightlifting between 2009-2011. Currently re-training for British Weightlifting Nationals (Masters)

Various martial arts
Lawyer Rankings
Top Tier Firm Rankings
Firm Rankings