1 Hare Court > London, England > Set Profile
1 Hare Court
Offices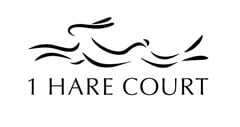 Chambers of Timothy Bishop QC
1 Hare Court
TEMPLE
LONDON
EC4Y 7BE
England
1 Hare Court > The Legal 500
Rankings
'Stellar family set' 1 Hare Court is 'totally solid and reliable from top to bottom', and is praised as 'a Rolls-Royce set for financial remedies work'. Nigel Dyer QC recently represented the wife before the Court of Appeal in a case concerning her legal status in occupying a property owned by the husband pending its sale post-divorce; following the delay of the sale, the key issue centred on whether the wife was a trespasser during this period, depending on the interpretation of a consent order. The Court ruled that the wife's presence in the property, until the property was sold, was permitted. In recent news for the set, the senior end was recently bolstered by the elevation of Nichola Gray QC to silk in March 2021.

Simon Webster QC
-
1 Hare Court
'
He has a brilliant ability to present the most difficult arguments in an effective, eloquent and persuasive way.
'
Testimonials
Set
'A very strong family set.'
'1 Hare Court has unmatched depth and quality in financial remedy work from top to bottom.'
'1 Hare Court is a premier set, with an incredible quality of barristers and an incredible clerking team.'
Clerking
'Very experienced clerking team. Steve McCrone and Michael Lay have seen and done it all.'
'Steve McCrone and Michael Lay offer an excellent, responsive service.'
'The clerks are always available and my entire team enjoys a great relationship with them. Steve McCrone is a brilliant head clerk. '
1 Hare Court >
Set Profile
The outstanding specialist family law set (The Legal 500). Chambers prides itself on having been the family law market leader in every legal guide for every year since those guides were first published. It is a position earned and retained by an unrivalled expertise in relationship generated disputes. A large proportion of the specialist matrimonial money Silks in England and Wales are at 1 Hare Court. They have an array of talent at every level among the juniors. The annual Chambers Seminar is an important fixture in the family law year which all the top professionals attend, providing up-to-date analysis of the law from the sets expert barristers.
The set: Chambers traces its history back more than 200 years. Its former members include Law Lords and Lords Justice of Appeal. Recent past members include Baroness Butler-Sloss and Sir Nicholas Wall, former presidents of the family division, Lord Justice Thorpe, High Court Judges, Nicholas Mostyn and Philip Moor and former High Court Judge Mary Hogg.
Members write or contribute to the leading text books and leading periodicals. It is the home of the leading practitioners work Rayden & Jackson. Chambers now numbers 12 Silks, 31 juniors and an 11 strong clerks team.
Types of work undertaken: Chambers provides cutting edge expertise at every level. Recent important Supreme Court private family law cases have been dominated by members of chambers; whether in international divorce (where Nigel Dyer QC and Eleanor Harris were for the successful Mrs Agbaje), the nine Justice Supreme Court decision in Radmacher v Granatino (where Richard Todd QC and Geoffrey Kingscote were pitted against fellow member of chambers, Nicholas Mostyn QC) or before seven Justices in the case of Petrodel v Prest (where Richard Todd QC and Stephen Trowell acted for Mrs Prest). Martin Pointer QC was also recently in the cases of Sharland and Vince v Wyatt in the Supreme Court. Martin Pointer QC and Nigel Dyer QC have also been involved in cases in the Privy Council and Tim Bishop QC and Nicholas Cusworth QC have just been against each other in Work v Gray, a case concerning special contribution.
Members of chambers have had an active part as advocates in all the most celebrated divorce cases of recent years: White, Cowan, Lambert, Miller, McFarlane, Charman and McCartney. 85% of the hundreds of reported cases referred to in At a Glance have had involvement by members of chambers. Obviously the higher court cases attract greater publicity but chambers maintains a strong representation at every level of litigation and, increasingly alternative dispute resolution.
The majority of Chambers work takes the form of resolving disputes on divorce, both financial and regarding arrangements for children. The breakdown of civil partnerships or property disputes arising from unmarried parties cohabitation also represents an important part of Chambers work. Hare Court has an excellent reputation in drafting nuptial agreements. 1 Hare Court also deals with a large number of international jurisdiction disputes and members of chambers have acted in many of the leading authorities in this field.
In addition to traditional court work, Chambers has a strong offering in private dispute resolution services. 1 Hare Court offers private mediation services through a large and expert team of specialist barrister-mediators. Chambers has been at the forefront of the new family arbitration movement and has the largest number of family law arbitrators under one roof. Senior members of Chambers regularly act as evaluators in private FDR hearings, and some members are also associates of collaborative law pods.
Chambers also has an impressive international presence with its members providing representation or expert evidence in many other jurisdictions. In the last ten years members of Chambers have acted in 30 foreign jurisdictions. In recent years members of Chambers have been found advocating in cases as geographically far apart as the Cayman Islands and Hong Kong.
Members are supported by a highly efficient clerks room run under the supervision of Steve McCrone. They won the Clerks Team of the Year award in 2015.
Main Contacts
| Department | Name | Email | Telephone |
| --- | --- | --- | --- |
| Senior clerk | Steven McCrone | Steve@1hc.com | 02077977070 |
| First junior clerk | Michael Lay | Mike@1hc.com | 02077977070 |
| First Junior Clerk | Daniel Barnett | Daniel@1hc.com | 02077977070 |
| Second Junior Clerk | Ryan Titmarsh | Ryan@1hc.com | 02077977070 |
| Chambers administrator | Sarah Hardwicke | Sarah@1hc.com | 02077977070 |
| Head Of Chambers | BISHOP QC, Timothy (1991) | Clerks@1hc.com | 02077977070 |
| Members of Chambers | BANGAY QC, Deborah (1981) | Clerks@1hc.com | 02077977070 |
| Members of Chambers | DYER QC, Nigel (1982) | Clerks@1hc.com | 02077977070 |
| Members of Chambers | HUSSEY QC, Ann (1981) | Clerks@1hc.com | 02077977070 |
| Members of Chambers | CUSWORTH QC, Nicholas (1986) | Clerks@1hc.com | 02077977070 |
| Members of Chambers | TODD QC, Richard (1988) | Clerks@1hc.com | 02077977070 |
| Members of Chambers | WILSON QC, John (1981) | Clerks@1hc.com | 02077977070 |
| Members of Chambers | DAVIDSON QC, Katharine (1987) | Clerks@1hc.com | 02077977070 |
| Members of Chambers | TROWELL QC, Stephen (1995) | Clerks@1hc.com | 02077977070 |
| Members of Chambers | WARSHAW QC, Justin (1995) | Clerks@1hc.com | 02077977070 |
| Members of Chambers | KINGSCOTE QC, Geoffrey (1993) | Clerks@1hc.com | 02077977070 |
| Members of Chambers | YATES QC, Nicholas (1996) | Clerks@1hc.com | 02077977070 |
| Members of Chambers | WEBSTER QC, Simon (1997) | Clerks@1hc.com | 02077977070 |
| Members of Chambers | CAREW POLE QC, Rebecca (1999) | Clerks@1hc.com | 02077977070 |
| Members of Chambers | CARDEN, Nicholas (1981) | Clerks@1hc.com | 02077977070 |
| Members of Chambers | SMITH, Gavin (1981) | Clerks@1hc.com | 02077977070 |
| Members of Chambers | WOOD, Christopher (1986) | Clerks@1hc.com | 02077977070 |
| Members of Chambers | GRAY, Nichola (1991) | Clerks@1hc.com | 02077977070 |
| Members of Chambers | SUMNER, Emma (1999) | Clerks@1hc.com | 02077977070 |
| Members of Chambers | BAILEY-HARRIS, Rebecca (2000) | Clerks@1hc.com | 02077977070 |
| Members of Chambers | HARRIS, Eleanor (2000) | Clerks@1hc.com | 02077977070 |
| Members of Chambers | CARTER, Tom (2001) | Clerks@1hc.com | 02077977070 |
| Members of Chambers | SPICER, Rachel (2002) | Clerks@1hc.com | 02077977070 |
| Members of Chambers | KENNY, Christian (2003) | Clerks@1hc.com | 02077977070 |
| Members of Chambers | ALLEN, Jude (2004) | Clerks@1hc.com | 02077977070 |
| Members of Chambers | SEAR, Richard (2005) | Clerks@1hc.com | 02077977070 |
| Members of Chambers | WILKINSON, Nicholas (2006) | Clerks@1hc.com | 02077977070 |
| Members of Chambers | COOK, Katherine (2007) | Clerks@1hc.com | 02077977070 |
| Members of Chambers | KABRA, Madhavi (2008) | Clerks@1hc.com | 02077977070 |
| Members of Chambers | CORNWALL, Kyra (2011) | Clerks@1hc.com | 02077977070 |
| Members of Chambers | MOTTAHEDAN, Lily (2011) | Clerks@1hc.com | 02077977070 |
| Members of Chambers | VINEY, Joshua (2013) | Clerks@1hc.com | 02077977070 |
| Members of Chambers | HARVEY, Thomas (2013) | Clerks@1hc.com | 02077977070 |
| Members of Chambers | WOOLDRIDGE, Ben (2013) | Clerks@1hc.com | 02077977070 |
| Members of Chambers | WEBB, James (2015) | Clerks@1hc.com | 02077977070 |
| Members of Chambers | HOWITT, Georgina (2016) | Clerks@1hc.com | 02077977070 |
| Members of Chambers | REISER, Roxane (2017) | Clerks@1hc.com | 02077977070 |
| Members of Chambers | STRANGE, Kate (2018) | Clerks@1hc.com | 02077977070 |
| Members of Chambers | JONES, Florence (2018) | Clerks@1hc.com | 02077977070 |
| Members of Chambers | BOYLE, Henrietta (2019) | Clerks@1hc.com | 02077977070 |
| Members of Chambers | Associate members | | |
| Associate Member of Chambers | THORPE, The Rt Hon Sir Matthew | Clerks@1hc.com | 02077977070 |
| Associate Member of Chambers | HOROWITZ QC, His Honour Michael | Clerks@1hc.com | 02077977070 |
| Associate Member of Chambers | BLAIR QC, Bruce | Clerks@1hc.com | 02077977070 |
| Associate Member of Chambers | BERRY, Martin | Clerks@1hc.com | 02077977070 |
Barrister Profiles
| Photo | Name | Position | Profile |
| --- | --- | --- | --- |
| | Jude Allen | All areas of family law, with a focus on matrimonial finance, cohabitation… | View Profile |
| | Rebecca Bailey-Harris | Barrister specialising in family law. Important cases include: Miller v Miller; McFarlane… | View Profile |
| | Deborah Bangay | Barrister specialising in money, private children work and pre-nuptial agreements. Cases include:… | View Profile |
| | Timothy Bishop | Barrister specialising in financial remedies and matrimonial jurisdiction disputes; cases include: Xydhias;… | View Profile |
| | Nicholas Carden | Barrister specialising in financial remedies, including cohabitation and pre-nuptial agreements; Inheritance Act;… | View Profile |
| | Rebecca Carew Pole | Barrister specialising in divorce; ancillary relief; private law children disputes; cases include:… | View Profile |
| | Tom Carter | Barrister specialising in all areas of family law. | View Profile |
| | Katherine Cook | Specialising in all areas of private family law, including financial remedy proceedings;… | View Profile |
| | Kyra Cornwall | Family law barrister. | View Profile |
| | Nicholas Neville Grylls Cusworth | Chair of the Family Law Bar Association 2012-2013 and head of chambers… | View Profile |
| | Katharine Davidson | Barrister specialising in family law. | View Profile |
| | Nigel Dyer | Barrister specialising in financial remedy claims across a broad spectrum, ie big… | View Profile |
| | Nichola Jayne Gray | Barrister specialising in matrimonial finance, family provision and property disputes between cohabitees. | View Profile |
| | Eleanor Harris | Barrister specialising in all areas of family law. | View Profile |
| | Ann Hussey | Barrister specialising in family law, primarily high-net-worth cases including farming. | View Profile |
| | Madhavi Kabra | Family law (including divorce, ancillary relief and children law). Case includes Traversa… | View Profile |
| | Christian Edward Mackenzie Kenny | | View Profile |
| | Geoffrey Kingscote | Barrister specialising in financial remedies applications, particularly those involving marital agreements and… | View Profile |
| | Lily Mottahedan | Lily joined chambers as a tenant in October 2013 following the successful… | View Profile |
| | Richard Sear | | View Profile |
| | Roger Gavin Abbey Smith | Barrister specialising in financial remedies on divorce; domestic and international enforcement; jurisdiction… | View Profile |
| | Rachel Spicer | Barrister specialising in all areas of family law, including matrimonial finance, Private… | View Profile |
| | Emma Sumner | Barrister specialising in ancillary relief and private child disputes. | View Profile |
| | Richard Todd | Barrister specialising in matrimonial finance, Trusts of Land Act, Married Women's Property… | View Profile |
| | Stephen Trowell | Barrister specialising in financial relief ancillary to divorce, private Children Act work,… | View Profile |
| | Joshua Viney | All areas of family law with a focus on financial remedies. | View Profile |
| | Justin Warshaw | Barrister specialising in all aspects of divorce work; cases include: MET v… | View Profile |
| | Simon Webster | Barrister specialising in all areas of private law family disputes with a… | View Profile |
| | Nicholas Wilkinson | Practises in matrimonial finance; private law children; jurisdiction matters; TOLATA'96; FLA'96. High… | View Profile |
| | John Wilson | Barrister specialising in matrimonial finance, professional negligence, inheritance claims, trusts, and matrimonial… | View Profile |
| | Christopher Wood | Barrister specialising in family law, mostly ancillary relief; cases include: A v… | View Profile |
| | Nicholas Yates | Nicholas specialises in financial remedy cases (including civil partnership and Schedule 1… | View Profile |
Languages
French
Memberships
Chartered Institute of Arbitrators MCiArb MCIArb