Set Profile > 12 King's Bench Walk Bristol Annex > Bristol, England
12 King's Bench Walk Bristol Annex
Offices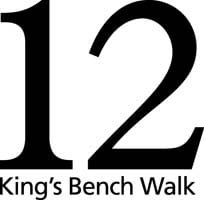 Chambers of Paul Russell QC
12 King's Bench Walk Bristol Annex
ROYAL TALBOT HOUSE, 2 VICTORIA STREET
BRISTOL
BS1 6BB
England
12 King's Bench Walk Bristol Annex > The Legal 500
Rankings
12 King's Bench Walk continues to 'lead the way in personal injury and disease litigation'. This 'phenomenal set' is known for attracting 'established practitioners specialising in historic disease claims', and remains the 'go-to for asbestos-related illness work'. 'Chambers lead the way in mesothelioma claims and with Michael Rawlinson QC and Harry Steinberg QC supporting the juniors as they move through the ranks, they are all highly knowledgeable or know who to bring into a case and at what stage if required'. William Audland QC represented the defendant in the Supreme Court case X v Kuoni, a claim for damages incurred due to the rape of the claimant by an employee of the Sri Lankan Hotel where she was staying while on a package holiday, which raises issues of breach of contract and vicarious liability. Also of note, Marcus Dignum took silk in 2020. The future of chambers looks bright with James Beeton highlighted as a rising star of the PI Bar.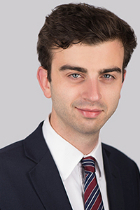 Ranked: Tier 1
12 King's Bench Walk is highly experienced in a range of international travel claims, namely those with jurisdiction law issues. Multi-party claims, package travel disputes, road traffic claims, and employer's liability cases are key areas of strength. A stand-out case for William Audland QC is X v Kuoni Travel, which was referred to the Court of Justice of the European Union in 2019, while Harry Steinberg QC, who is 'credited with having driven forward 12KBW's international practice, bringing up some stellar juniors', was instructed by the claimant in Alistair Inglis v Ministry of Defence, a test case regarding noise-induced hearing loss and tinnitus caused by exposure to noise while serving in the Royal Marines.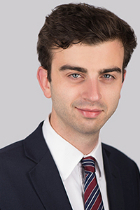 Ranked: Tier 1
Ranked: Tier 1
Ranked: Tier 2
Ranked: Tier 3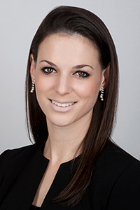 Vanessa Cashman
-
12 King's Bench Walk
'
Counsel is extremely thorough and clear in her preparation of pleadings and advice. Very knowledgeable of many technical and complex medical issues.
'
Ranked: Tier 4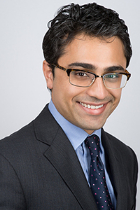 Ranked: Tier 4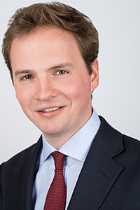 Edward Ramsay
-
12 King's Bench Walk
'
He is very proactive and gives clear and concise advice. Easy to approach and communicate with. Very good on his feet and with witnesses.
'
Ranked: Tier 3
Andrew Roy
-
12 King's Bench Walk
'
An extremely able barrister. He is always very well prepared, fights extremely hard for his client (in a fair way) and takes all the best points.
'
Ranked: Tier 4
Carolyn D'Souza
-
12 King's Bench Walk
'
Great knowledge of whistleblowing law and very good with clients. Carolyn has an infectious enthusiasm for employment and discrimination law and will leave no stone unturned in fighting for her clients.
'
Ranked: Tier 4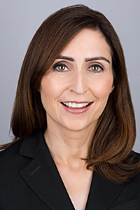 Martina Murphy - 12 King's Bench Walk 'Technically excellent, well prepared, detailed, and great with clients. She inspires confidence in clients with clear pragmatic advice. She is also liked by employment judges because she moves the hearing along, especially in cross-examination.'
Ranked: Tier 5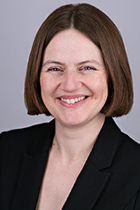 Laura Robinson
-
12 King's Bench Walk
'
Excellent - she has a fantastic manner with lay clients, making them feel that we are all part of the same team. She stands her ground and can be firm with judges and opponents. She has a good sense of what will appeal to a judge and tailors her submissions effectively to achieve the best outcome for her clients.
'
Ranked: Tier 5
Amid the Covid-19 pandemic,
12 King's Bench Walk
 expanded its alternative dispute resolution services to help its clients bring stage 3, small claim, and fast track personal injury matters to a conclusion when the courts could not. In other news,
Steven Snowden QC
has been elected chair of the Personal Injuries Bar Association for the next two years, effective from 6 April 2020; clinical negligence specialist
Vanessa Cashman
 has returned to practice, while personal injury specialist
Marcus Dignum QC
 was appointed silk in March 2020.
Testimonials
Clerks:
'A very professional and friendly chambers. Oliver Parkhouse who is Director of Clerking is excellent.'
'Clerking team is very professional. Forward thinking, innovative and have an excellent can do attitude.'
'Efficient, well-organised, friendly and reliable. A team to trust.'
'Excellent. The likes of Tristan Whigham and Lexie Johnson lead a highly responsive team who will go out of their way to work with instructing lawyers and assist wherever they can.'
'George Boggis is always willing to go the extra mile to accommodate needs so far as possible.'
'Oliver Parkhouse and George Boggis provide excellent client care services.'
'Oliver Parkhouse has a modern approach and is well known and liked. He has done a lot to modernise 12KBW's brand and reach.'
'Graham Johnson is a stalwart, always supportive, helpful and wise in tricky circumstances.'
'One of the most superb Clerking teams out there – Oliver Parkhouse runs a very impressive outfit.'
'Outstanding. All the clerks are receptive and really helpful, as you would expect with any leading chambers, but a special "shout out" to Graham Johnson who always goes the extra mile.'
'The Director of Clerking, Oliver Parkhouse, is absolute class – he understands the business, his client's needs and he looks after you in a way which is both modern and commercial but also has a touch of tradition about it. Other stand out members of the clerking team with a bright future ahead in clerking are Harry Gamble, Megan Pryde and George Boggis.'
'The service is always exceptional. Tristan Whigham in particular is a fabulous clerk, very attentive and helpful.'
Set:
'12 KBW are an elite set with a number of excellent barristers.'
'12 KBW have spent the last 20 years assembling a chambers of 1st Class Trial Lawyers especially in the field of PI and Travel Law.'
'12 KBW is a very strong set for Personal Injury/ Insurance related work. They have some very experienced QCs and senior juniors but also younger barristers coming up through the ranks who are showing good promise.'
'12 kbw is a very strong set. They have in depth PI counsel. They are at the very top of the game in terms of ID work and PI. The juniors as well as the silks are excellent.'
'12 Kings Bench Walk is the go-to set for asbestos related illness work and has strength from juniors to leaders. It offers bespoke support to the Claimant asbestos related illness field.'
'12KBW cover the whole range of catastrophic injury work, with the highest concentration of market leading barristers in this field.'
'A very strong set which benefits from handling both claimant and defendant work so opinions are measured whilst retaining passion for whichever cause they are fighting.'
'Chambers is at the forefront of issues of Travel law (including jurisdictional issues) and has a wealth of experience in their junior Counsel.'
'I primarily use 12 KBW because they provide such a good service. I rate them at the top of the market for defendant personal injury large loss/catastrophic injury work. The set has never let me down.'
'I have worked with 12 KBW for approx 20 years, the last 3 years primarily with the International and Travel practice group. The breadth of knowledge in this area is second to none with a large pool of juniors and seniors to assist whether that be a fast track, multi track of large loss/complex claim.'
12 King's Bench Walk Bristol Annex >
Set Profile
12 King's Bench Walk continues to be at the forefront of many of the most significant cases in its practice areas, offering a wealth of expertise through its 91 members, including 11 silks.
The chambers: 12 King's Bench Walk is a leading civil set, with 91 members, 11 of which are Queen's Counsel. 12KBW is at the forefront of developments in the law, having been instructed in many of the leading tort cases of recent times and is best known for bringing and defending personal injury, industrial disease, and clinical negligence claims as well as employment law.
Work undertaken
Personal injury: The past year was one of considerable success for 12KBW, continuing its pre-eminent position in personal injury work; members specialise in the full range of personal injury claims. 12KBW appeared in RoadPeace v (1) Secretary of State for Transport (2) MIB, Lewington v MIB, Cameron v Hussain & LV Insurance, McBride v UKI and Bellman v Northampton Recruitment Limited.
Industrial disease: 12KBW continue to be at the forefront of industrial disease litigation, with leading specialists at the bar appearing in prominent cases. Expertise in asbestos litigation is unrivalled, with members instructed in some of the most significant cases, such as Dryden v Johnson Matthey and Bussey v Anglia Heating Ltd.
Clinical negligence: 12KBW has a large and well-regarded clinical negligence team, acting on behalf of both claimants and defendants, including NHS Trusts, medical defence organisations, privately insured practitioners and private hospitals.
Employment and discrimination: 12KBW's employment and discrimination team handles the full spectrum of employment, discrimination and commercial employment cases. It has strength in the cross-over between employment and personal injury law, such as workplace stress claims, disability discrimination following an industrial accident, and discrimination in the education and services sectors.
International and travel: 12KBW has been instructed in many of the key travel and aviation cases, including Hoteles Pinero Canarias v Keefe, Noble Caledonia v Air Niugini, X v Kuoni, Clay v TUI and Xstrata. 12KBW offers leading expertise on jurisdiction, applicable law, package travel, aviation and multi-party litigation. 12KBW are often instructed by motor insurers in cross-border road traffic accidents, including domestic proceedings brought against foreign insurers, and proceedings brought directly against English insurers or the Motor Insurers' Bureau in respect of accidents abroad.
Insurance: Barristers are regularly instructed across policy coverage areas, including employer's and public liability, professional indemnity, and motor and property damage policies.
Product liability: 12KBW has acted in some of the most exciting and novel product liability cases of the past few decades. Undertaking industrial disease claims, and claims involving pharmaceuticals, breast implants, consumer goods, mobility equipment and food and drink.
ADR: 12KBW provides a professional and effective ADR service, particularly in personal injury and related areas. 12KBW ADR also deals with all areas of law and legal disputes, including those with an international dimension.
Main Contacts
| Department | Name | Email | Telephone |
| --- | --- | --- | --- |
| Director of Clerking | PARKHOUSE, Oliver | parkhouse@12kbw.co.uk | 020 7415 8342 |
| Senior Clerk | JOHNSON, Graham | johnson@12kbw.co.uk | 020 7415 8302 |
| Head of Chambers | RUSSELL QC, Paul (1984, 2011) | | |
| Members of Chambers | WALKER QC, Ronald (1962, 1983) | | |
| Members of Chambers | METHUEN QC, Richard (1972, 1997) | | |
| Members of Chambers | HOGARTH QC, Andrew (1974, 2003) | | |
| Members of Chambers | MARTIN QC, Gerard (1978, 2000) | | |
| Members of Chambers | WORTHINGTON QC, Stephen (1976, 2006) | | |
| Members of Chambers | FEATHERBY QC, William (1978, 2008) | | |
| Members of Chambers | RAWLINSON QC, Michael (1991, 2009) | | |
| Members of Chambers | AUDLAND QC, William (1992, 2015) | | |
| Members of Chambers | STEINBERG QC, Harry (1997, 2016) | | |
| Members of Chambers | SNOWDEN QC, Steven (1989, 2017) | | |
| Members of Chambers | LEVENE, Simon (1977) | | |
| Members of Chambers | SANDERSON, David (1985) | | |
| Members of Chambers | LEWERS, Nigel (1986) | | |
| Members of Chambers | CHARLES, Henry (1987) | | |
| Members of Chambers | PICKERING, Andrew (1987) | | |
| Members of Chambers | HAMILL, Hugh (1988) | | |
| Members of Chambers | MEAD, Philip (1989) | | |
| Members of Chambers | CHAMBERS, Adam (1989) | | |
| Members of Chambers | CHANDLER, Kate (1990) | | |
| Members of Chambers | BOWLEY, Ivan (1990) | | |
| Members of Chambers | CANDLIN, James (1991) | | |
| Members of Chambers | BRACE, Michael (1991) | | |
| Members of Chambers | VINCENT, Patrick (1992) | | |
| Members of Chambers | JACKSON, Stephanie (1992) | | |
| Members of Chambers | KATYAR, Arun (1993) | | |
| Members of Chambers | KENDALL, Joel (1993) | | |
| Members of Chambers | VINEY, Richard (1994) | | |
| Members of Chambers | D'SOUZA, Carolyn (1994) | | |
| Members of Chambers | DIGNUM, Marcus (1994) | | |
| Members of Chambers | TOBIN, Daniel (1994) | | |
| Members of Chambers | PECK, Catherine (1995) | | |
| Members of Chambers | MCCLUGGAGE, Brian (1995) | | |
| Members of Chambers | THOMSON, Louise (1996) | | |
| Members of Chambers | JOHN, Simon (1996) | | |
| Members of Chambers | ABER, Gordon (1996) | | |
| Members of Chambers | LEECH, Benedict (1997) | | |
| Members of Chambers | MADAN, Pankaj (1997) | | |
| Members of Chambers | CALLOW, David (1998) | | |
| Members of Chambers | AGGREY-ORLEANS, Kweku (1998) | | |
| Members of Chambers | MURPHY, Martina (1998) | | |
| Members of Chambers | SHARPE, David (1999) | | |
| Members of Chambers | WHITE, David (1999) | | |
| Members of Chambers | STEPHENSON, Lisa (1999) | | |
| Members of Chambers | WARD, Andrew (2000) | | |
| Members of Chambers | REYNOLDS, Charlotte (2001) | | |
| Members of Chambers | FROST, Angela (2001) | | |
| Members of Chambers | ROBINSON, Laura (2001) | | |
| Members of Chambers | ROY, Andrew (2002) | | |
| Members of Chambers | SYMINGTON, Anna (2002) | | |
| Members of Chambers | NEWNHAM, Mary (2003) | | |
| Members of Chambers | SCOTT, Gemma (2005) | | |
| Members of Chambers | SULLIVAN, James (2005) | | |
| Members of Chambers | LAW, Charlotte (2005) | | |
| Members of Chambers | KERR, Patrick (2006) | | |
| Members of Chambers | BESLEE, Sarah (2006) | | |
| Members of Chambers | CARINGTON, Alex (2006) | | |
| Members of Chambers | KENNEDY, Roisin (2006) | | |
| Members of Chambers | SWOBODA, John-Paul (2006) | | |
| Members of Chambers | ROBERTSHAW, Charles (2007) | | |
| Members of Chambers | READ, Emily (2007) | | |
| Members of Chambers | PATTERSON, Hollie (2008) | | |
| Members of Chambers | MACLEAN, Niall (2008) | | |
| Members of Chambers | PACEY, Thomas (2008) | | |
| Members of Chambers | ALDRED, Lois (2008) | | |
| Members of Chambers | WILSON, Thea (2008) | | |
| Members of Chambers | RUDD, Oliver (2009) | | |
| Members of Chambers | CASHMAN, Vanessa (2009) | | |
| Members of Chambers | REZAIE, Ghazaleh (2009) | | |
| Members of Chambers | BANKS, Thomas (2010) | | |
| Members of Chambers | BUCH, Rachit (2010) | | |
| Members of Chambers | BADENOCH, Rory (2010) | | |
| Members of Chambers | ROSS, Nina (2010) | | |
| Members of Chambers | SOKOL, Daniel (2011) | | |
| Members of Chambers | HOGARTH, Isaac (2011) | | |
| Members of Chambers | RAMSAY, Edward (2012) | | |
| Members of Chambers | AKRAM, Aliyah (2012) | | |
| Members of Chambers | BURIN, Achas (2012) | | |
| Members of Chambers | WATSON, Andrew (2013) | | |
| Members of Chambers | MUKITH, Farhana (2013) | | |
| Members of Chambers | BEETON, James (2013) | | |
| Members of Chambers | MCKEOWN, Jeremy (2013) | | |
| Members of Chambers | BOAKES, Kate (2014) | | |
| Members of Chambers | ARCHER, Max (2014) | | |
| Members of Chambers | GREEN, David (2015) | | |
| Members of Chambers | CUNNINGHAM, Ted (2015) | | |
| Members of Chambers | BOULDEN, Elizabeth (2016) | | |
| Members of Chambers | TURNER, Spencer (2016) | | |
| Members of Chambers | TURTON, Charley (2017) | | |
| Members of Chambers | WALLER, Helen (2017) | | |
| Members of Chambers | MURRAY, Craig (2017) | | |
Languages
English French Italian Spanish Portuguese Bengali Hindi Urdu Farsi Gujarati German Dutch Polish Greek Russian
Top Tier Set Rankings
Set Rankings