12 King's Bench Walk Bristol Annex > Bristol, England > Set Profile
12 King's Bench Walk Bristol Annex
Offices
Chambers of Paul Russell QC
12 King's Bench Walk Bristol Annex
ROYAL TALBOT HOUSE, 2 VICTORIA STREET
BRISTOL
BS1 6BB
England
12 King's Bench Walk Bristol Annex > The Legal 500
Rankings
12 King's Bench Walk continues to be regarded as a 'set of importance within the area of personal injury litigation'. This 'slick, well oiled and professional outfit' is 'bursting with talent' and fields 'some impressive barristers at all levels'; the silk offering was strengthened even further by the appointment of Patrick Vincent QC  in 2021. Steven Snowden QC and John-Paul Swoboda are noted for their involvement with Witham v Steve Hill Ltd, an important case in determining the proper breadth and scope of the Fatal Accidents Act, which also serves to illustrate the chambers' reputation as a 'leading set for asbestos-related compensation claims'. In another key recent highlight, William Audland QC appeared in the landmark case of Swift v Carpenter, which changed the law as to how a claim for the capital costs of accommodation in the context of a negative discount rate should be quantified.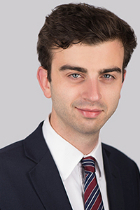 Ranked: Tier 1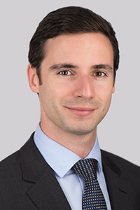 James Beeton
-
12 King's Bench Walk
'
James has a brilliantly analytical yet creative legal intellect which he brings to bear in the most legally challenging of claims, with jurisdictional issues being a particular forte of his.
'
Ranked: Tier 1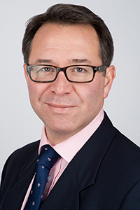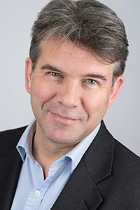 Patrick Vincent QC
-
12 King's Bench Walk
'
He makes decision-making with even the most technical and complex legal arguments easy for judges, with his logical and digestible, but well-considered, submissions.
'
Testimonials
Set
'Excellent set bursting with talent and bright lawyers.'
'Leading set for asbestos-related compensation claims.'
'12 KBW are justifiably regarded as being a leading set in personal injury work.'
'They are a slick, well oiled and professional outfit with some impressive barristers at all levels. The silks are heavily committed to bringing on their junior talent and this shows.'
'A set of importance within the area of personal injury litigation.'
Clerking 
'The clerks are excellent – very helpful and responsive.'
12 King's Bench Walk 'a go-to set for cross-border litigation, package travel and international transport cases as well as multi-party claims', with 'experience across the range of levels'. William Audland QC is the standout silk in this particular field, and  advised the travel operator in the X v Kuoni case, concerning the rape of a package holiday guest in a hotel. At junior level, Philip Mead has been the most prevalent and is highlighted by clients for his extensive experience in EU law in this area.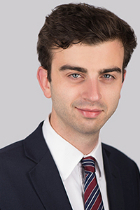 Ranked: Tier 1
Ranked: Tier 1
Ranked: Tier 2
Testimonials
Set
'Great bunch of talented and down to earth barristers who are very personable and will go the extra mile.'
'There is a great depth of helpful, organised and meticulous barristers.'
'A strong set within travel litigation and cross-border claims. Extremely approachable and a very reliable service.'
'12 KBW have a very strong team in the area of travel and international law.'
'The juniors are of a good standard and the set is well respected in the travel sphere.'
Clerking
'George Boggis. is very organised and prompt with responses. He goes out of his way to find solutions to issues.'
12 King's Bench Walk 'goes from strength to strength in this field'. The set is home to 'many excellent counsel', who handle a range of high-value and complex cases, including spinal cord and brain injuries and delayed diagnoses of cancer and other conditions. In a recent case highlight, the 'razor-sharp' William Audland QC successfully represented the claimant in a £4.5m claim arising from the delayed diagnosis and treatment of a spinal epidural haematoma. The practice is also recognised for its 'excellent juniors rising up through the ranks'. The newly ranked Daniel Sokol successfully acted for the claimant in John Taheny v Secretary for Health and Social Care and Others, which revolved around the non-disclosure of a diagnosis of Klinefelter syndrome to the claimant, who remained unaware of his condition for five decades.
William Audland QC
-
12 King's Bench Walk
'
William is an phenomenal advocate who will go the extra mile and really fight for the client. His attention to detail is superb and he has a fantastic brain.
'
Ranked: Tier 5
Testimonials
Set
'A large diverse set with good strength in depth'.
'Chambers has a number of high calibre barristers in the field of clinical negligence'.
'Very efficient set'.
'12KBW has a great range of clinical negligence barristers'.
Clerking 
'Particularly well run by Oliver Parkhouse, who is a credit to the set'.
'This set has a dedicated and friendly clerking team who go the extra mile to provide an excellent service. They are always responsive and excellent in their communication'.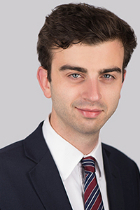 Max Archer
-
12 King's Bench Walk
'
Max is logical, considered, knowledgeable and an excellent advocate. I fully expect even greater things from Max and that in years to come, he will establish himself as a leading aviation barrister.
'
Ranked: Tier 1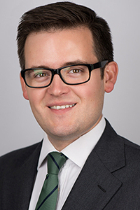 David Green
-
12 King's Bench Walk
'
David has a great eye for detail and provides clear and succinct advice - a strong advocate with an in-depth knowledge of employment law. 
'
Ranked: Tier 1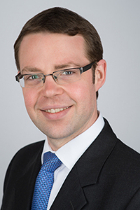 Ranked: Tier 1
Carolyn D'Souza
-
12 King's Bench Walk
'
Very professional and extremely knowledgeable - clearly very experienced in her field. Carolyn has a very focused manner and is able to get a handle of the issues quickly.
'
Ranked: Tier 3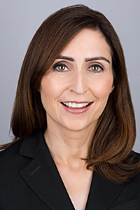 Martina Murphy
-
12 King's Bench Walk
'
Bright, thorough and easy to work with, and she has a great ability to comprehend the factual scenario and get to grips with the points of law and formulate a pragmatic approach.
'
Ranked: Tier 4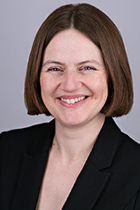 Laura Robinson
-
12 King's Bench Walk
'
An excellent barrister on all fronts. Laura's client care skills and ability to simplify complex facts and legal issues is second to none. Laura is very approachable and responsive to any issues that arise on a case.
'
Ranked: Tier 4
Ranked: Tier 3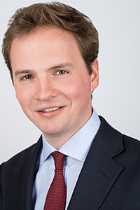 Edward Ramsay
-
12 King's Bench Walk
'
Utter and dogged commitment to leaving no stone unturned when considering a case's strengths and weaknesses, and an innovative thinker in respect of inquests.
'
Ranked: Tier 3
12 King's Bench Walk Bristol Annex >
Set Profile
12 King's Bench Walk continues to be at the forefront of many of the most significant cases in its practice areas, offering a wealth of expertise through its 91 members, including 11 silks.
The chambers: 12 King's Bench Walk is a leading civil set, with 91 members, 11 of which are Queen's Counsel. 12KBW is at the forefront of developments in the law, having been instructed in many of the leading tort cases of recent times and is best known for bringing and defending personal injury, industrial disease, and clinical negligence claims as well as employment law.
Work undertaken
Personal injury: The past year was one of considerable success for 12KBW, continuing its pre-eminent position in personal injury work; members specialise in the full range of personal injury claims. 12KBW appeared in RoadPeace v (1) Secretary of State for Transport (2) MIB, Lewington v MIB, Cameron v Hussain & LV Insurance, McBride v UKI and Bellman v Northampton Recruitment Limited.
Industrial disease: 12KBW continue to be at the forefront of industrial disease litigation, with leading specialists at the bar appearing in prominent cases. Expertise in asbestos litigation is unrivalled, with members instructed in some of the most significant cases, such as Dryden v Johnson Matthey and Bussey v Anglia Heating Ltd.
Clinical negligence: 12KBW has a large and well-regarded clinical negligence team, acting on behalf of both claimants and defendants, including NHS Trusts, medical defence organisations, privately insured practitioners and private hospitals.
Employment and discrimination: 12KBW's employment and discrimination team handles the full spectrum of employment, discrimination and commercial employment cases. It has strength in the cross-over between employment and personal injury law, such as workplace stress claims, disability discrimination following an industrial accident, and discrimination in the education and services sectors.
International and travel: 12KBW has been instructed in many of the key travel and aviation cases, including Hoteles Pinero Canarias v Keefe, Noble Caledonia v Air Niugini, X v Kuoni, Clay v TUI and Xstrata. 12KBW offers leading expertise on jurisdiction, applicable law, package travel, aviation and multi-party litigation. 12KBW are often instructed by motor insurers in cross-border road traffic accidents, including domestic proceedings brought against foreign insurers, and proceedings brought directly against English insurers or the Motor Insurers' Bureau in respect of accidents abroad.
Insurance: Barristers are regularly instructed across policy coverage areas, including employer's and public liability, professional indemnity, and motor and property damage policies.
Product liability: 12KBW has acted in some of the most exciting and novel product liability cases of the past few decades. Undertaking industrial disease claims, and claims involving pharmaceuticals, breast implants, consumer goods, mobility equipment and food and drink.
ADR: 12KBW provides a professional and effective ADR service, particularly in personal injury and related areas. 12KBW ADR also deals with all areas of law and legal disputes, including those with an international dimension.
Main Contacts
| Department | Name | Email | Telephone |
| --- | --- | --- | --- |
| Director of Clerking | PARKHOUSE, Oliver | parkhouse@12kbw.co.uk | 020 7415 8342 |
| Senior Clerk | JOHNSON, Graham | johnson@12kbw.co.uk | 020 7415 8302 |
| Head of Chambers | RUSSELL QC, Paul (1984, 2011) | | |
| Members of Chambers | WALKER QC, Ronald (1962, 1983) | | |
| Members of Chambers | METHUEN QC, Richard (1972, 1997) | | |
| Members of Chambers | HOGARTH QC, Andrew (1974, 2003) | | |
| Members of Chambers | MARTIN QC, Gerard (1978, 2000) | | |
| Members of Chambers | WORTHINGTON QC, Stephen (1976, 2006) | | |
| Members of Chambers | FEATHERBY QC, William (1978, 2008) | | |
| Members of Chambers | RAWLINSON QC, Michael (1991, 2009) | | |
| Members of Chambers | AUDLAND QC, William (1992, 2015) | | |
| Members of Chambers | STEINBERG QC, Harry (1997, 2016) | | |
| Members of Chambers | SNOWDEN QC, Steven (1989, 2017) | | |
| Members of Chambers | LEVENE, Simon (1977) | | |
| Members of Chambers | SANDERSON, David (1985) | | |
| Members of Chambers | LEWERS, Nigel (1986) | | |
| Members of Chambers | CHARLES, Henry (1987) | | |
| Members of Chambers | PICKERING, Andrew (1987) | | |
| Members of Chambers | HAMILL, Hugh (1988) | | |
| Members of Chambers | MEAD, Philip (1989) | | |
| Members of Chambers | CHAMBERS, Adam (1989) | | |
| Members of Chambers | CHANDLER, Kate (1990) | | |
| Members of Chambers | BOWLEY, Ivan (1990) | | |
| Members of Chambers | CANDLIN, James (1991) | | |
| Members of Chambers | BRACE, Michael (1991) | | |
| Members of Chambers | VINCENT, Patrick (1992) | | |
| Members of Chambers | JACKSON, Stephanie (1992) | | |
| Members of Chambers | KATYAR, Arun (1993) | | |
| Members of Chambers | KENDALL, Joel (1993) | | |
| Members of Chambers | VINEY, Richard (1994) | | |
| Members of Chambers | D'SOUZA, Carolyn (1994) | | |
| Members of Chambers | DIGNUM, Marcus (1994) | | |
| Members of Chambers | TOBIN, Daniel (1994) | | |
| Members of Chambers | PECK, Catherine (1995) | | |
| Members of Chambers | MCCLUGGAGE, Brian (1995) | | |
| Members of Chambers | THOMSON, Louise (1996) | | |
| Members of Chambers | JOHN, Simon (1996) | | |
| Members of Chambers | ABER, Gordon (1996) | | |
| Members of Chambers | LEECH, Benedict (1997) | | |
| Members of Chambers | MADAN, Pankaj (1997) | | |
| Members of Chambers | CALLOW, David (1998) | | |
| Members of Chambers | AGGREY-ORLEANS, Kweku (1998) | | |
| Members of Chambers | MURPHY, Martina (1998) | | |
| Members of Chambers | SHARPE, David (1999) | | |
| Members of Chambers | WHITE, David (1999) | | |
| Members of Chambers | STEPHENSON, Lisa (1999) | | |
| Members of Chambers | WARD, Andrew (2000) | | |
| Members of Chambers | REYNOLDS, Charlotte (2001) | | |
| Members of Chambers | FROST, Angela (2001) | | |
| Members of Chambers | ROBINSON, Laura (2001) | | |
| Members of Chambers | ROY, Andrew (2002) | | |
| Members of Chambers | SYMINGTON, Anna (2002) | | |
| Members of Chambers | NEWNHAM, Mary (2003) | | |
| Members of Chambers | SCOTT, Gemma (2005) | | |
| Members of Chambers | SULLIVAN, James (2005) | | |
| Members of Chambers | LAW, Charlotte (2005) | | |
| Members of Chambers | KERR, Patrick (2006) | | |
| Members of Chambers | BESLEE, Sarah (2006) | | |
| Members of Chambers | CARINGTON, Alex (2006) | | |
| Members of Chambers | KENNEDY, Roisin (2006) | | |
| Members of Chambers | SWOBODA, John-Paul (2006) | | |
| Members of Chambers | ROBERTSHAW, Charles (2007) | | |
| Members of Chambers | READ, Emily (2007) | | |
| Members of Chambers | PATTERSON, Hollie (2008) | | |
| Members of Chambers | MACLEAN, Niall (2008) | | |
| Members of Chambers | PACEY, Thomas (2008) | | |
| Members of Chambers | ALDRED, Lois (2008) | | |
| Members of Chambers | WILSON, Thea (2008) | | |
| Members of Chambers | RUDD, Oliver (2009) | | |
| Members of Chambers | CASHMAN, Vanessa (2009) | | |
| Members of Chambers | REZAIE, Ghazaleh (2009) | | |
| Members of Chambers | BANKS, Thomas (2010) | | |
| Members of Chambers | BUCH, Rachit (2010) | | |
| Members of Chambers | BADENOCH, Rory (2010) | | |
| Members of Chambers | ROSS, Nina (2010) | | |
| Members of Chambers | SOKOL, Daniel (2011) | | |
| Members of Chambers | HOGARTH, Isaac (2011) | | |
| Members of Chambers | RAMSAY, Edward (2012) | | |
| Members of Chambers | AKRAM, Aliyah (2012) | | |
| Members of Chambers | BURIN, Achas (2012) | | |
| Members of Chambers | WATSON, Andrew (2013) | | |
| Members of Chambers | MUKITH, Farhana (2013) | | |
| Members of Chambers | BEETON, James (2013) | | |
| Members of Chambers | MCKEOWN, Jeremy (2013) | | |
| Members of Chambers | BOAKES, Kate (2014) | | |
| Members of Chambers | ARCHER, Max (2014) | | |
| Members of Chambers | GREEN, David (2015) | | |
| Members of Chambers | CUNNINGHAM, Ted (2015) | | |
| Members of Chambers | BOULDEN, Elizabeth (2016) | | |
| Members of Chambers | TURNER, Spencer (2016) | | |
| Members of Chambers | TURTON, Charley (2017) | | |
| Members of Chambers | WALLER, Helen (2017) | | |
| Members of Chambers | MURRAY, Craig (2017) | | |
Languages
English French Italian Spanish Portuguese Bengali Hindi Urdu Farsi Gujarati German Dutch Polish Greek Russian