Set Profile > 11KBW > London, England
11KBW
Offices

Chambers of James Goudie QC and Daniel Stilitz QC
11KBW
11 KING'S BENCH WALK
TEMPLE, LONDON
EC4Y 7EQ
England
11KBW > The Legal 500
Rankings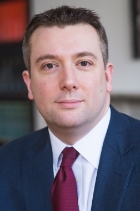 11KBW is 'an excellent set for information law cases with a good range of counsel at all levels'. 'Leader in the field' Anya Proops QC, and Rupert Paines, are continuing to defend Morrison's in the WM Morrisons Supermarkets plc v Various Claimants case concerning criminal publication by an employee of company payroll data, which went to the UK Supreme Court on a point regarding vicarous liability. Well-respected by regulators, the set is often first-choice for the Information Commissioner's Office and other public authorities, and also handles a range of private sector work. The 'very collaborative and supportive' Timothy Pitt-Payne QC is a key silk in this area, with Christopher Knight, David Glen and Robin Hopkins recommended as juniors.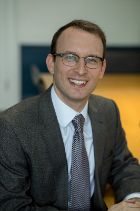 Daniel Isenberg
-
11KBW
'
First-rate professional in mind and in practice. A future heavyweight silk without doubt.
'
Ranked: Tier 1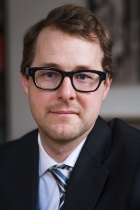 Peter Lockley
-
11KBW
'
Very approachable, reliable and easy to work with and delivers great results.
'
Ranked: Tier 1
Zac Sammour
-
11KBW
'
An all-round intellectual and practical talent, a future star of the bar and a pleasure to work with.
'
Ranked: Tier 1
Julian Milford QC
-
11KBW
'
Approachable and available to discuss matters when needed and able to work to tight timeframes.
'
Testimonials
Set:
'A tremendous set, shot-through with talent at all levels'.
'A well-rounded team with a good breadth of experience'.
'11KBW is a very reputable set with barristers of a very high calibre and they are always very responsive'.
'11KBW are a recognised leader in regulatory data protection work'.
'This chambers is deservedly the leader in the field of information law and enjoys unparalleled strength in depth'.
Clerking:
'Always get you back to you quickly, very easy to communicate with and very helpful'.
'The clerking service is excellent – the clerks will always work hard to place your matter'.
'They have done a great job putting us in touch with the most appropriate barristers in the set'.
'Excellent – very responsive, courteous and helpful'.
'The clerks work hard to make sure they can always offer support and try to meet demands and deadlines'.
11KBW remains the 'gold standard when it comes to education', with 'nonpareil' 'depth and breadth in educational work' and experience across the area, particularly when it comes to work for educational institutions. Jonathan Auburn QC recently acted in R (AD) v London Borough of Hackney, successfully defending the council in a major special educational needs funding test case in the High Court and Court of Appeal. Tom Cross successfully defended R (Colchester and others) v Secretary of State for Education, a judicial review of a claim brought by parents opposed to secondary legislation and government guidance providing sex and relationships education.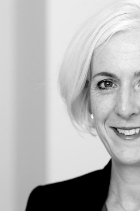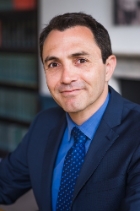 Testimonials
Set
'Fantastic chambers for education, public law and general commercial litigation.'
'11KBW are the gold standard when it comes to education. Strength in depth and availability are key factors.'
'The strength in depth at 11KBW for education matters is nonpareil; from QC to junior, you know you are in safe hands when you instruct them.'
'11 KBW is one of the few sets with real expertise in the area, and for me has the stand out members of the Bar.'
Clerking
'The clerks have always been very helpful and timely with responses.'
'Excellent and responsive'
'The leading employment law set in England', 11KBW regularly appears in many of the market's leading cases, whether in Employment Tribunals, the High Court or the appellate courts. In recent highlights, Jane McCafferty QC acted in the long-running, high-profile dispute over Ocado's founder and former employee setting up a competing online grocery business (allegedly using confidential information); and junior Tom Cross acted in Sir Philip Rutnam v Secretary of State for the Home Department (one of the highest profile employment disputes of 2020-21), which involved a senior civil servant's claim that he was pushed out of the Home Office for blowing the whistle on aspects of the working environment.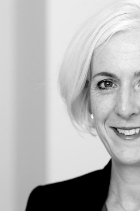 Aileen McColgan QC
-
11KBW
'
Aileen is able to pick up the matter, and the factual and legal detail, very quickly at the last minute before the final hearing, and does a good job of cross-examining claimants.
'
Testimonials
Set
'11 KBW is the leading employment law set in England. The depth of talent is quite incredible.'
'One of the best in London. All the barristers we know at 11KBW are smart, hard-working and know the law inside out.'
'Top set – my go to set for restrictive covenants and team moves.'
'The set rightly has a great reputation, and is a go-to for us for more complex or high value/risk work.'
'11 KBW is, without question, the premier set for employment barristers. It has tremendous strength in depth at all levels of seniority.'
Clerking
'The clerks are responsive and available, and understand the importance of our relationship with the lay client and how that works. Really well connected with judges' clerks, which especially oils the wheels of the litigation process in the High Court. Nothing is ever too much trouble.'
'The clerking service is very good, and this year (dealing with the impact of the pandemic) it has been particularly helpful.'
'The clerking team is the best in the business from joint senior clerk Mark Dann down.'
'Mark Dann is excellent as joint senior clerk; a notable mention goes to the ever available and highly responsive team leader Lee Cutler; and team leader assistant Martin Pownall has great working knowledge of the High Court processes, is well connected with the judges' clerks, and gets things done.'
'Joint senior clerk Lucy Barbet worked extremely hard to get bundles and papers lodged at court at very short notice, which conveyed a real sense of invaluable reliability.'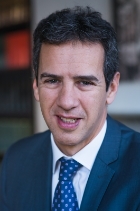 Ranked: Tier 1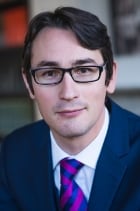 Ranked: Tier 1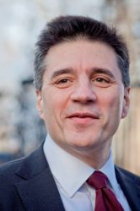 Ranked: Tier 1
11KBW
 '
remains the blue chip, go-to public law set for local authorities
'.
Joanne Clement
, unled, appeared for the Secretary of State for Education in
In the matter of T(A Child)
before the Supreme Court, in a test case concerning issues of shortages of places in secure accommodation. Elsewhere,
Jonathan Auburn QC
successfully defended the London Borough of Hackney in a challenge to special needs funding plans, while
Andrew Sharland QC
and
Jonathan Moffett QC
acted for Lambeth Council in a challenge to whether compensation must be paid by the local authority when school land is transferred from an Academy Trust to the local authority.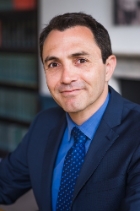 Testimonials
Set
'The 'go to' set for all public law issues.'
'11 KBW remain the blue chip go to public law set for local authorities.'
'11 KBW offers the public sector considerable expertise in a range of public law issues.'
Clerking
'The clerks are helpful , responsive , informed and timely in their response to enquiries.'
11KBW
's team is very experienced in acting in leading High Court claims brought under the Public Contracts, Utilities and Defence Regulations, and has appeared in judicial reviews concerning contract awards and CJEU litigation. In
Ontix Ltd v London Borough of Tower Hamlets
,
Jason Coppel QC
defended the borough as the contracting authority in a challenge to its decision to procure a wireless concession project across Tower Hamlets, in which the claimant contended that the successful bidder's tender was not compliant with the invitation, and that the borough had erred in its interpretation and application of the award criteria.
Testimonials
Set
'Strong set when it comes to public procurement and public law issues, and good bench strength.'
'Excellent strength in depth for procurement law – my go-to set.'
'Exceptional for public procurement/public law work, and my preferred choice. Good strength in depth and very good responsiveness and investment in the relationship with my firm.'
'11KBW are excellent on public procurement and state aid/subsidy issues.'
Clerking
'Good experience, Tom Street is very helpful and responsive.'
'Excellent, among the best. Lucy Barbet is particularly impressive.'
Ruth Kennedy
 –
11KBW
 '
An up and coming star. Brilliant in everything she does, and so user friendly.
'
Ranked: Tier 1
With a reputation for being
'second to none in public law',
11KBW
is a top choice for administrative law, with a particularly strong caseload in work for national and local governmental bodies. The set also benefitted from the addition of
Elizabeth Prochaska
from the Equality and Human Rights Commission in January 2020.
Jason Coppel QC
represented the Good Law Project and Runnymede Trust in their challenge to various government appointments during the Covid-19 pandemic. The '
superb advocate
'
Clive Sheldon QC
and
Christopher Knight
represented the Minister for the Cabinet Office in a judicial review brought by a campaign group, 3Million, in
R (the3Million Limited) v Minister for the Cabinet Office,
concerning the widely-publicised flaws in the polling system for the 2019 European Parliamentary election and associated damages claims. Turning to the set's juniors,
Tom Cross
represented Fair Play for Women in a judicial review of the Office for National Statistics' guidance on how to detail a person's sex on the 2021 census.
11KBW >
Set Profile
11KBW is an award-winning and long-established set renowned for its expertise in employment, commercial, public and media law. Chambers prides itself on producing first-class advocates, and on delivering a service of the highest quality to its clients.
The set: 11KBW has 66 members, including 20 silks. Members of chambers regularly appear in complex and high-profile cases and have experience in all courts and tribunals, including the Supreme Court, Privy Council, Court of Appeal, the European Court of Justice and the European Court of Human Rights, specialist courts, regulatory bodies and tribunals and public inquiries. Members act for clients in both the public and private sector, including government departments, local authorities, corporates, statutory bodies and individuals.
Members of 11KBW have written, co-authored, edited and contributed to key text books and practitioners guides, including Tolley's Employment Handbook; Tottel's Local Government Law; Supperstone and Goudie on Judicial Review; Judicial Review, Principles and Procedure; Media Law and Human Rights; The Protections for Religious Rights: Law and Practice; Education Law and the Courts; Information Rights; Butterworth's Employment Law Guide; Sports Law; The Law of Regulatory Enforcement and Sanctions; Information Law Reports; Freedom of Information Handbook, and Conduct and Pay in The Financial Services Industry.
Types of work undertaken: Within chambers' key areas of work, members also specialise in data protection and information, education, public procurement and state aid, European law, healthcare, immigration, professional discipline and regulatory law, inquests and public inquiries, local government, community care, sports law, partnerships, public international law, mediation and arbitration, civil liberties and human rights,  data privacy, media law, defamation, and  licensing and product liability.
Main Contacts
| Department | Name | Email | Telephone |
| --- | --- | --- | --- |
| Senior clerk | Lucy Barbet | | |
| Senior clerk | Mark Dann | | |
| Outside of office hours | 07831 304714 | | |
| DIrector of Finance and Operations | Claire Halas | | |
| Director of Business Development | Andrea Kennedy | | |
| Members of Chambers | GOUDIE QC, James (1970) | | |
| Members of Chambers | JEANS QC, Christopher (1980) | | |
| Members of Chambers | GIFFIN QC, Nigel (1986) | | |
| Members of Chambers | KOLVIN QC, Philip (1985) | | |
| Members of Chambers | DEVONSHIRE QC, Simon (1988) | | |
| Members of Chambers | PITT-PAYNE QC, Timothy (1989) | | |
| Members of Chambers | OLDHAM QC, Peter (1990) | | |
| Members of Chambers | STILITZ QC, Daniel (1992) | | |
| Members of Chambers | SHELDON QC, Clive (1991) | | |
| Members of Chambers | JONES QC, Seàn (1991) | | |
| Members of Chambers | COPPEL QC, Jason (1994) | | |
| Members of Chambers | PROOPS QC, Anya (1998) | | |
| Members of Chambers | LEIPER QC, Richard (1996) | | |
| Members of Chambers | MOFFETT QC, Jonathan (1996) | | |
| Members of Chambers | SHARLAND QC, Andrew (1996) | | |
| Members of Chambers | McCAFFERTY QC, Jane (1998) | | |
| Members of Chambers | MILFORD QC, Julian (2000) | | |
| Members of Chambers | PILGERSTORFER QC, Marcus (2002) | | |
| Members of Chambers | McCOLGAN QC, Aileen (2001) | | |
| Members of Chambers | AUBURN QC, Jonathan (1999) | | |
| Members of Chambers | OLDHAM, Jane (1985) | | |
| Members of Chambers | PORTER, Nigel (1994) | | |
| Members of Chambers | IVIMY, Cecilia (1995) | | |
| Members of Chambers | WILSON, Julian (1997) | | |
| Members of Chambers | GREATOREX, Paul (1999) | | |
| Members of Chambers | IYENGAR, Harini (1999) | | |
| Members of Chambers | BELGROVE, Sophie (2001) | | |
| Members of Chambers | CORNWELL, James (2002) | | |
| Members of Chambers | CLEMENT, Joanne (2002) | | |
| Members of Chambers | GLEN, David (2002) | | |
| Members of Chambers | EDGE, Andrew (2003) | | |
| Members of Chambers | STONE, Judy (2003) | | |
| Members of Chambers | FORSHAW, Simon (2004) | | |
| Members of Chambers | BEDENHAM, David (2005) | | |
| Members of Chambers | HALLIDAY, Patrick (2005) | | |
| Members of Chambers | BLAKE, Julian (2006) | | |
| Members of Chambers | ROGERS, Amy (2007) | | |
| Members of Chambers | CROSS, Tom (2007) | | |
| Members of Chambers | PROCHASKA, Elizabeth (2007) | | |
| Members of Chambers | HOPKINS, Robin (2008) | | |
| Members of Chambers | KNIGHT, Christopher (2008) | | |
| Members of Chambers | LEE, Michael (2009) | | |
| Members of Chambers | EDDY, Katherine (2009) | | |
| Members of Chambers | CAPEWELL, Edward (2009) | | |
| Members of Chambers | BARRETT, Joseph (2009) | | |
| Members of Chambers | EMMERSON, Heather (2009) | | |
| Members of Chambers | DENNIS, Ronnie (2010) | | |
| Members of Chambers | READY, Hannah (2010) | | |
| Members of Chambers | SLARKS, Hannah (2011) | | |
| Members of Chambers | KOSMIN, Stephen (2011) | | |
| Members of Chambers | OGG, Tom (2012) | | |
| Members of Chambers | PAINES, Rupert (2012) | | |
| Members of Chambers | LOCKLEY, Peter (2013) | | |
| Members of Chambers | SUSSKIND, Jamie (2013) | | |
| Members of Chambers | GANNON, Zoe (2014) | | |
| Members of Chambers | BETHELL, John (2014) | | |
| Members of Chambers | SAMMOUR, Zac (2014) | | |
| Members of Chambers | DAVIDSON, Leo (2015) | | |
| Members of Chambers | ISENBERG, Daniel (2015) | | |
| Members of Chambers | KENNEDY, Ruth (2015) | | |
| Members of Chambers | COYNE, Jen (2016) | | |
| Members of Chambers | MITCHELL, Ben (2017) | | |
| Members of Chambers | PARKIN, Christopher (2017) | | |
| Members of Chambers | TAUNTON, Katherine (2017) | | |
| Members of Chambers | WHITE, Michael (2018) | | |
| Members of Chambers | HOGARTH, Raphael (2020) | | |
Barrister Profiles
| Photo | Name | Position | Profile |
| --- | --- | --- | --- |
| | Mr Jonathan Auburn | Barrister dealing with public law/judicial law, community care, education law, mental health,… | View Profile |
| | Joseph Barrett | Joseph is a leading junior barrister in the fields of Public, EU… | View Profile |
| | David Bedenham | David Bedenham is an experienced barrister who deals with a wide range… | View Profile |
| | Sophie Belgrove | Sophie Belgrove is a specialist in employment law and commercial litigation. She… | View Profile |
| | Mr Julian Blake | Barrister acting in a wide range of public law, media and information… | View Profile |
| | Edward Capewell | Barrister specialising in employment and public law. | View Profile |
| | Joanne Clement | Barrister specialising in administrative and public law; human rights and civil liberties;… | View Profile |
| | Jason Coppel | Specialist in public, public procurement, information law, EU law and Human Rights… | View Profile |
| | James Cornwell | James Cornwell is a barrister specialising in public, education, information and local… | View Profile |
| | Jen Coyne | Employment, administrative & procurement and data protection. Varied practice, at the intersection… | View Profile |
| | Tom Cross | Barrister practising predominantly in the fields of administrative and public law, human… | View Profile |
| | Ronnie Dennis | Ronnie specialises in employment, public and commercial law. His employment practice encompasses claims… | View Profile |
| | Simon Devonshire | Simon's practice continues to focus on contractual/commercial employment law, with a particular… | View Profile |
| | Katherine Eddy | Barrister specialising in employment, education and public law. | View Profile |
| | Andrew Edge | Barrister specialising in employment law, discrimination and commercial law. Regularly involved in… | View Profile |
| | Heather Emmerson | Heather is a highly sought after junior with experience across the fields… | View Profile |
| | Simon Forshaw | Specialist in employment, public and commercial law. He has appeared regularly in… | View Profile |
| | Nigel Giffin | Specialist in public/administrative law and public procurement law. Public law includes commercial… | View Profile |
| | David Glen | | View Profile |
| | James Goudie | Head of chambers, specialising in commercial litigation, employment, public sector. | View Profile |
| | Paul Greatorex | Barrister practising in public, employment and commercial law. Public includes administrative law,… | View Profile |
| | Patrick Halliday | Member of 11KBW. Called 2005. | View Profile |
| | Robin Hopkins | Specialist in data protection, privacy, FOI and environmental information. Huge experience, often… | View Profile |
| | Daniel Isenberg | Barrister practising in all areas of public, commercial, employment and data protection… | View Profile |
| | Harini Iyengar | Experienced senior junior barrister specialising in Employment, Public and Commercial law. Particular… | View Profile |
| | Chris Jeans | Specialises in employment law and discrimination. Cases include: R(IWGB) v CAC IP… | View Profile |
| | Seán Jones | Sean specialises in high-value employment and sports litigation. He is a trusted… | View Profile |
| | Ms Ruth Kennedy | Specialist in all areas of commercial, public, human rights and employment law.… | View Profile |
| | Christopher Knight | Barrister specialising in public, information and employment law. Recent cases include: Kennedy… | View Profile |
| | Mr Philip Kolvin QC | Licensing, Local Government, Public Law. Philip Kolvin QC has specialised in licensing… | View Profile |
| | Stephen Kosmin | Stephen is highly regarded in administrative and public law, public procurement, financial… | View Profile |
| | Michael Lee | Barrister specialising in employment and commercial law, with extensive advocacy experience in… | View Profile |
| | Richard Leiper | Richard is a litigator and advocate, both in the High Court and… | View Profile |
| | Peter Lockley | Barrister accepting instructions in employment law, information law and across a broad… | View Profile |
| | Jane McCafferty | Barrister specialising in commercial and employment law. Jane has particular experience in… | View Profile |
| | Aileen McColgan | Specialist in administrative and public, employment, education, election and information law. Aileen… | View Profile |
| | Julian Milford | Barrister specialising in employment law, public and administrative law. | View Profile |
| | Jonathan Moffett | QC specialising in public law and human rights, with an emphasis on… | View Profile |
| | Thomas Ogg | Barrister specialising in financial regulation, commercial, employment, human rights, public, European Union,… | View Profile |
| | Peter Oldham | Peter Oldham QC is a well-known practitioner in the fields of public,… | View Profile |
| | Jane Oldham | Barrister specialising in public law: judicial review; local government: vires, capital finance,… | View Profile |
| | Rupert Paines | Commercial, education, employment, European Union, health and community care, human rights, information,… | View Profile |
| | Marcus Pilgerstorfer | Marcus specialises in employment and discrimination, product liability and public law. Recent… | View Profile |
| | Timothy Pitt-Payne | Specialist in information law, employment (including discrimination), and public law (including local… | View Profile |
| | Nigel Porter | Experienced specialist in all areas of individual and collective employment law litigation… | View Profile |
| | Anya Proops | Anya has a broad practice spanning information, media, human rights, public and… | View Profile |
| | Hannah Ready | | View Profile |
| | Amy Rogers | Barrister specialising in commercial, employment and public law. Recent cases include Bank… | View Profile |
| | Zac Sammour | Barrister. Zac practices in commercial, data protection, employment, media, public and procurement… | View Profile |
| | Andrew Sharland | Andrew specialises in all aspects of public law (commercial, regulatory, education, community… | View Profile |
| | Clive Sheldon | Specialist in employment law, public law (human rights, local government, social services,… | View Profile |
| | Hannah Slarks | Barrister specialising in employment and public, including information law, inquests, Court of… | View Profile |
| | Daniel Stilitz | Specialist in employment law, public law, commercial law and ADR; recent cases… | View Profile |
| | Judy Stone | Judy has a dynamic employment and commercial law practice. She is regularly… | View Profile |
| | Jamie Susskind | Jamie practices in all areas of commercial, employment, public, and information/data law.… | View Profile |
| | Julian Wilson | Barrister specialising in business disputes especially those involving shareholder unfair prejudice, partnership… | View Profile |
Top Tier Set Rankings
Set Rankings