Set Profile > 11KBW > London, England
11KBW
Offices

Chambers of James Goudie QC and Daniel Stilitz QC
11KBW
11 KING'S BENCH WALK
TEMPLE, LONDON
EC4Y 7EQ
England
11KBW > The Legal 500
Rankings
As 'a leading set in the field with class-leading experience and strength in depth', 11KBW is 'a first choice for information law matters' and is 'pre-eminent in the data protection world'. Chambers' presence in complex and high-profile data work continues, fielding top-choice barristers for the Information Commissioner's Office (ICO) and other public authorities alongside notable expertise handling private-sector work. The 'bright, responsive and hardworking' Anya Proops QC and Rupert Paines are defending Morrisons in the Supreme Court in a Data Protection Act 1998 claim arising from a data incident in which a rogue employee uploaded the payroll information of employees to the internet. Timothy Pitt-Payne QC remains a key silk in the arena, while Christopher Knight, David Glen and Robin Hopkins are dominant juniors. Glen and Hannah Ready joined following the closure of One Brick Court in 2019.
Daniel Isenberg
-
11KBW
'
Quick, smart, helpful and hardworking, he is beginning to build a profile in the area of freedom of information appeals, including national security matters. One to watch.
'
Ranked: Tier 1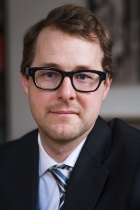 Peter Lockley
-
11KBW
'
He performs incredibly well under pressure and gets to grips with complex issues in a short time frame.
'
Ranked: Tier 1
11KBW retains its position as the 'leading set in education law and provides the best service' with members described as 'simply exceptional.' Recent instructions for the set include Peter Oldham QC acting in R (D) v Leicestershire County Council for the defendant on a discrimination claim regarding the council's transport policy on grounds of disability and age, as well as acting for a further education college challenging an Ofsted report. Tom Cross is acting for the claimant (as instructed by the Safe School Alliance) in a judicial review in R (Edwards) v Oxfordshire County Council and others challenging the council's response surrounding the balance between trans rights in schools and female-only safe spaces.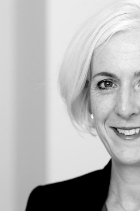 Aileen McColgan QC
-
11KBW
'
A highly accomplished barrister with an impressive performance in both written advice and advocacy skills.
'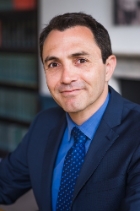 Jonathan Auburn QC
-
11KBW
'
Incredible attention to detail and can pick up on key nuances in the law and explain in a straightforward and simplistic manner.
'
11KBW is 'an excellent set of chambers with incredible strength in depth. The clerking is also very good, and I always feel confident that the team understands the needs of my clients'. The 'constructive and commercial' Daniel Stilitz QC successfully acted for Protect, the whistleblowers' charity, in a Supreme Court appeal which involved the question of whether judges can whistleblow. Meanwhile, Clive Sheldon QC acted for Cambridge University in a judicial review challenge to its decision not to re-engage a lecturer, which followed an employment tribunal's decision that she was unfairly dismissed. Strengthening chambers at the senior end, Marcus Pilgerstorfer QC, Julian Milford QC and Aileen McColgan QC all took silk in 2020. Peter Lockley and Daniel Isenberg are highlighted as rising stars of the employment Bar.
Daniel Isenberg
-
11KBW
'
Clearly highly intelligent and gets to the heart of the issue very quickly. He also has an excellent manner with clients and a great ability to distil complex legal matters into clear, commercial advice.
'
Ranked: Tier 1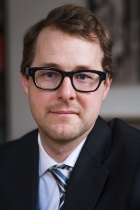 Peter Lockley
-
11KBW
'
Very organised, proactive, detail-oriented, on the mark on the law, and well prepared for hearings. He thinks a few steps ahead, has a practical approach, and will push points as far as he can to achieve results.
'
Ranked: Tier 1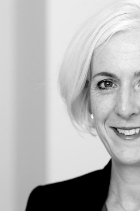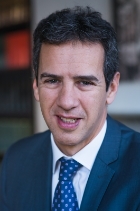 Jason Coppel QC
-
11KBW
'
He is very much a specialist in EU law as it applies in commercial disputes, particularly in the area of public procurement and Francovich damages claims. Jason is very well-placed to take advantage of this continuing post-Brexit need among commercial solicitors and firms for EU law informed advice.
'
Ranked: Tier 1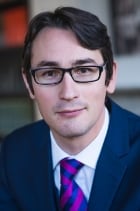 Christopher Knight
-
11KBW
'
Excellent barrister who has appeared unled in a number of leading cases before the CJEU. Excellent written and oral submissions.
'
Ranked: Tier 1
Philip Kolvin QC
-
11KBW
'
Philip is the best in the business in terms of standing by your client and fighting their corner. He works tirelessly across the trade and is already demonstrating himself to be a key figure in helping to get the hospitality industry back on its feet after the Covid-19 pandemic.
'
Ranked: Tier 1
A 'highly-regarded set with brilliant barristers', members of 11KBW advise local government on the gamut of governance and public law issues. Peter Oldham QC advised Buckinghamshire County Council in litigation concerning the county's transition to a unitary authority, while Jen Coyne assisted two of the districts on the same matter. Andrew Sharland QC represented Leicester City Council in litigation concerning the compliance of non-binding resolution to boycott goods from Israeli settlements with its public sector equality duty. Unled, Tom Cross advised Gedling Borough Council concerning whether a Conservative councillor, who stole a European Union flag from anti-Brexit demonstrators, did so in his official capacity.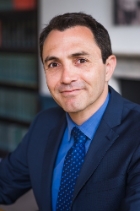 Ranked: Tier 1

Ranked: Tier 2
11KBW is 'top drawer when  it comes to public law - they are up with the  best'. Jason Coppel QC represents both claimants and contracting parties; he is acting for the claimant train operating companies in a challenge to disqualification from procurement for the right to operate West Coast mainline and HS2.  James Goudie QC is in demand for his breadth of expertise across local government vires, and state aid matters in addition to public procurement. Peter Oldham QC has vast experience of procurement disputes in areas as varied as medical devices, transport and IT, and Nigel Giffin QC is equally seasoned. The junior ranks include the 'procedurally and tactically savvy'  Rupert Paines and 'first class technical and tactical lawyer' Patrick Halliday.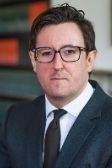 Joseph Barrett
-
11KBW
'
Hugely bright, exceptionally user-friendly, good advocate, trusted by all of the leading lights and by the court – a current and future star, and a real pleasure to work with.
'
Ranked: Tier 1
Patrick Halliday
-
11KBW
'
Very hard-working, great depth of knowledge of procurement law, very personable. His paper work, pleadings, skeleton arguments and opinions are readable and of the highest calibre.
'
Ranked: Tier 1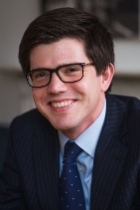 Rupert Paines
-
11KBW
'
Very quick to respond, accessible/approachable and really understands how the different parts of an instruction fit together and that gives him an insight into the priority of what has to be done and when.
'
Ranked: Tier 3
Ruth Kennedy
–
11KBW
'
A cerebral and hard-working junior with extensive expertise in issues of public and private international law.
'
Ranked: Tier 1
A set with 'real strength and depth across the board, whose members appear in most of the major cases', 11KBW is active across the public law space, with many members of chambers active for defendants represented by the Government Legal Department, as well as other government bodies, quangos, and some claimant work. Members were on both sides of Lincolnshire Police's ultimately unsuccessful challenge to the College of Policing's plan to effectively transform policing into a graduate profession – Jonathan Moffett QC  and Christopher Knight for the College of Policing and Charles Bourne QC (elevated to the High Court as of 1 October 2020) and Aileen McColgan QC (a 2020 silk appointment) for the force. The set is 'one of the leading chambers for dealing with public law issues affecting the health sector': Andrew Sharland QC defeated a challenge to the Royal College of Physicians' neutral stance on assisted dying brought by some of the organisation's members opposed to it. Clive Sheldon QC  successfully represented the government in the Court of Appeal in R (BPAS) v Department of Health concerning the meaning of "the pregnancy has not exceeded its twenty-fourth week" in the Abortion Act 1967. Unled, Jonathan Auburn represented the defendant in R (Leighton) v Lord Chancellor, in which disability activists challenged the lack of qualified one-way costs shifting in discrimination claims. Elizabeth Prochaska, formerly of Matrix Chambers, joined chambers from the role of legal director of the Equality and Human Rights Commission.
11KBW >
Set Profile
11KBW is an award-winning and long-established set renowned for its expertise in employment, commercial, public and media law. Chambers prides itself on producing first-class advocates, and on delivering a service of the highest quality to its clients.
The set: 11KBW has 63 members, including 21 silks. Members of chambers regularly appear in complex and high-profile cases and have experience in all courts and tribunals, including the Supreme Court, Privy Council, Court of Appeal, the European Court of Justice and the European Court of Human Rights, specialist courts, regulatory bodies and tribunals and public inquiries. Members act for clients in both the public and private sector, including government departments, local authorities, corporates, statutory bodies and individuals.
Members of 11KBW have written, co-authored, edited and contributed to key text books and practitioners guides, including Tolley's Employment Handbook; Tottel's Local Government Law; Supperstone and Goudie on Judicial Review; Judicial Review, Principles and Procedure; Media Law and Human Rights; The Protections for Religious Rights: Law and Practice; Education Law and the Courts; Information Rights; Butterworth's Employment Law Guide; Sports Law; The Law of Regulatory Enforcement and Sanctions; Information Law Reports; Freedom of Information Handbook, and Conduct and Pay in The Financial Services Industry.
Types of work undertaken: Within chambers' key areas of work, members also specialise in data protection and information, education, public procurement and state aid, European law, healthcare, immigration, professional discipline and regulatory law, inquests and public inquiries, local government, community care, sports law, partnerships, public international law, mediation and arbitration, civil liberties and human rights,  data privacy, licensing and product liability.
Main Contacts
| Department | Name | Email | Telephone |
| --- | --- | --- | --- |
| Senior clerk | Lucy Barbet | | |
| Senior clerk | Mark Dann | | |
| Outside of office hours | 07831 304714 | | |
| DIrector of Finance and Operations | Claire Halas | | |
| Director of Business Development | Andrea Kennedy | | |
| Members of Chambers | GOUDIE QC, James (1970) | | |
| Members of Chambers | JEANS QC, Christopher (1980) | | |
| Members of Chambers | LYNCH QC, Adrian (1983) | | |
| Members of Chambers | GIFFIN QC, Nigel (1986) | | |
| Members of Chambers | KOLVIN QC, Philip (1985) | | |
| Members of Chambers | DEVONSHIRE QC, Simon (1988) | | |
| Members of Chambers | PITT-PAYNE QC, Timothy (1989) | | |
| Members of Chambers | OLDHAM QC, Peter (1990) | | |
| Members of Chambers | STILITZ QC, Daniel (1992) | | |
| Members of Chambers | SHELDON QC, Clive (1991) | | |
| Members of Chambers | JONES QC, Seàn (1991) | | |
| Members of Chambers | COPPEL QC, Jason (1994) | | |
| Members of Chambers | PROOPS QC, Anya (1998) | | |
| Members of Chambers | LEIPER QC, Richard (1996) | | |
| Members of Chambers | MOFFETT QC, Jonathan (1996) | | |
| Members of Chambers | SHARLAND QC, Andrew (1996) | | |
| Members of Chambers | McCAFFERTY QC, Jane (1998) | | |
| Members of Chambers | MILFORD QC, Julian (2000) | | |
| Members of Chambers | PILGERSTORFER QC, Marcus (2002) | | |
| Members of Chambers | McCOLGAN QC, Aileen (2001) | | |
| Members of Chambers | AUBURN QC, Jonathan (1999) | | |
| Members of Chambers | OLDHAM, Jane (1985) | | |
| Members of Chambers | PORTER, Nigel (1994) | | |
| Members of Chambers | IVIMY, Cecilia (1995) | | |
| Members of Chambers | WILSON, Julian (1997) | | |
| Members of Chambers | GREATOREX, Paul (1999) | | |
| Members of Chambers | IYENGAR, Harini (1999) | | |
| Members of Chambers | BELGROVE, Sophie (2001) | | |
| Members of Chambers | CORNWELL, James (2002) | | |
| Members of Chambers | CLEMENT, Joanne (2002) | | |
| Members of Chambers | GLEN, David (2002) | | |
| Members of Chambers | EDGE, Andrew (2003) | | |
| Members of Chambers | STONE, Judy (2003) | | |
| Members of Chambers | FORSHAW, Simon (2004) | | |
| Members of Chambers | BEDENHAM, David (2005) | | |
| Members of Chambers | HALLIDAY, Patrick (2005) | | |
| Members of Chambers | BLAKE, Julian (2006) | | |
| Members of Chambers | ROGERS, Amy (2007) | | |
| Members of Chambers | CROSS, Tom (2007) | | |
| Members of Chambers | PROCHASKA, Elizabeth (2007) | | |
| Members of Chambers | HOPKINS, Robin (2008) | | |
| Members of Chambers | KNIGHT, Christopher (2008) | | |
| Members of Chambers | LEE, Michael (2009) | | |
| Members of Chambers | EDDY, Katherine (2009) | | |
| Members of Chambers | CAPEWELL, Edward (2009) | | |
| Members of Chambers | BARRETT, Joseph (2009) | | |
| Members of Chambers | EMMERSON, Heather (2009) | | |
| Members of Chambers | DENNIS, Ronnie (2010) | | |
| Members of Chambers | READY, Hannah (2010) | | |
| Members of Chambers | SLARKS, Hannah (2011) | | |
| Members of Chambers | KOSMIN, Stephen (2011) | | |
| Members of Chambers | OGG, Tom (2012) | | |
| Members of Chambers | PAINES, Rupert (2012) | | |
| Members of Chambers | LOCKLEY, Peter (2013) | | |
| Members of Chambers | GANNON, Zoe (2014) | | |
| Members of Chambers | SAMMOUR, Zac (2014) | | |
| Members of Chambers | DAVIDSON, Leo (2015) | | |
| Members of Chambers | ISENBERG, Daniel (2015) | | |
| Members of Chambers | COYNE, Jen (2016) | | |
| Members of Chambers | MITCHELL, Ben (2017) | | |
| Members of Chambers | PARKIN, Christopher (2017) | | |
| Members of Chambers | TAUNTON, Katherine (2017) | | |
| Members of Chambers | WHITE, Michael (2018) | | |
Barrister Profiles
| Photo | Name | Position | Profile |
| --- | --- | --- | --- |
| | Mr Jonathan Auburn | Barrister dealing with public law/judicial law, community care, education law, mental health,… | View Profile |
| | Joseph Barrett | Joseph is a leading junior barrister in the fields of Public, EU… | View Profile |
| | Sophie Belgrove | Sophie Belgrove is a specialist in employment law and commercial litigation. She… | View Profile |
| | Mr Julian Blake | Barrister acting in a wide range of public law, media and information… | View Profile |
| | Edward Capewell | Barrister specialising in employment and public law. | View Profile |
| | Joanne Clement | Barrister specialising in administrative and public law; human rights and civil liberties;… | View Profile |
| | Jason Coppel | Specialist in public, public procurement, information law, EU law and Human Rights… | View Profile |
| | James Cornwell | James Cornwell is a barrister specialising in public, education, information and local… | View Profile |
| | Tom Cross | Barrister practising predominantly in the fields of administrative and public law, human… | View Profile |
| | Ronnie Dennis | Ronnie specialises in employment, public and commercial law. His employment practice encompasses claims… | View Profile |
| | Simon Devonshire | Simon's practice continues to focus on contractual/commercial employment law, with a particular… | View Profile |
| | Katherine Eddy | Barrister specialising in employment, education and public law. | View Profile |
| | Andrew Edge | Barrister specialising in employment law, discrimination and commercial law. Regularly involved in… | View Profile |
| | Heather Emmerson | Heather is a highly sought after junior with experience across the fields… | View Profile |
| | Simon Forshaw | Specialist in employment, public and commercial law. He has appeared regularly in… | View Profile |
| | Nigel Giffin | Specialist in public/administrative law and public procurement law. Public law includes commercial… | View Profile |
| | David Glen | | View Profile |
| | James Goudie | Head of chambers, specialising in commercial litigation, employment, public sector. | View Profile |
| | Paul Greatorex | Barrister practising in public, employment and commercial law. Public includes administrative law,… | View Profile |
| | Patrick Halliday | Member of 11KBW. Called 2005. | View Profile |
| | Robin Hopkins | Specialist in data protection, privacy, FOI and environmental information. Huge experience, often… | View Profile |
| | Daniel Isenberg | Barrister practising in all areas of public, commercial, employment and data protection… | View Profile |
| | Harini Iyengar | Experienced senior junior barrister specialising in Employment, Public and Commercial law. Particular… | View Profile |
| | Chris Jeans | Specialist in employment law; major recent-cases include: ST v CD (maternity leave… | View Profile |
| | Seán Jones | Sean specialises in high-value employment and sports litigation. He is a trusted… | View Profile |
| | Christopher Knight | Barrister specialising in public, information and employment law. Recent cases include: Kennedy… | View Profile |
| | Michael Lee | Barrister specialising in employment and commercial law, with extensive advocacy experience in… | View Profile |
| | Richard Leiper | Richard is a litigator and advocate, both in the High Court and… | View Profile |
| | Peter Lockley | Barrister accepting instructions in employment law, information law and across a broad… | View Profile |
| | Adrian Lynch | Specialist in all areas of employment law including all types of discrimination… | View Profile |
| | Jane McCafferty | Barrister specialising in commercial and employment law. Jane has particular experience in… | View Profile |
| | Aileen McColgan | Specialist in administrative and public, employment, education, election and information law. Aileen… | View Profile |
| | Julian Milford | Barrister specialising in employment law, public and administrative law. | View Profile |
| | Jonathan Moffett | QC specialising in public law and human rights, with an emphasis on… | View Profile |
| | Thomas Ogg | Barrister specialising in financial regulation, commercial, employment, human rights, public, European Union,… | View Profile |
| | Peter Oldham | Peter Oldham QC is a well-known practitioner in the fields of public,… | View Profile |
| | Jane Oldham | Barrister specialising in public law: judicial review; local government: vires, capital finance,… | View Profile |
| | Rupert Paines | Commercial, education, employment, European Union, health and community care, human rights, information,… | View Profile |
| | Marcus Pilgerstorfer | Marcus specialises in employment and discrimination, product liability and public law. Recent… | View Profile |
| | Timothy Pitt-Payne | Specialist in information law, employment (including discrimination), and public law (including local… | View Profile |
| | Nigel Porter | Experienced specialist in all areas of individual and collective employment law litigation… | View Profile |
| | Anya Proops | Anya has a broad practice spanning information, media, human rights, public and… | View Profile |
| | Hannah Ready | | View Profile |
| | Amy Rogers | Barrister specialising in commercial, employment and public law. Recent cases include Bank… | View Profile |
| | Zac Sammour | Barrister. Zac practices in commercial, data protection, employment, media, public and procurement… | View Profile |
| | Andrew Sharland | Andrew specialises in all aspects of public law (commercial, regulatory, education, community… | View Profile |
| | Clive Sheldon | Specialist in employment law, public law (human rights, local government, social services,… | View Profile |
| | Hannah Slarks | Barrister specialising in employment and public, including information law, inquests, Court of… | View Profile |
| | Daniel Stilitz | Specialist in employment law, public law, commercial law and ADR; recent cases… | View Profile |
| | Judy Stone | Judy has a dynamic employment and commercial law practice. She is regularly… | View Profile |
| | Julian Wilson | Barrister specialising in business disputes especially those involving shareholder unfair prejudice, partnership… | View Profile |
Top Tier Set Rankings
Set Rankings