Mr Cameron Brown > Red Lion Chambers > London, England > Lawyer Profile
Red Lion Chambers
Offices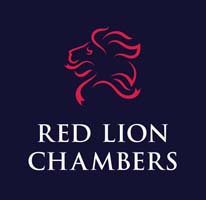 Red Lion Chambers
Red Lion Chambers
18 RED LION COURT
LONDON
EC4A 3EB
England
Mr Cameron Brown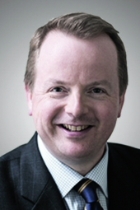 Position
Cameron is principally instructed in serious and complex fraud and corruption cases. He regularly acts as leading Counsel in such cases.
He has significant experience in the prosecution and defence of cases involving fraudulent trading, ponzi schemes, money laundering, benefit fraud, duty evasion, conspiracy to defraud, Fraud Act related offences, VAT/ Carousel fraud, Carbon Credit fraud and Cheating the public revenue.
Cameron has acted in a number of serious cases involving prosecutions of Companies and individuals by the Insolvency Service. In 2017 he was appointed as Standing Counsel to the Insolvency Service.
Cameron's work as nominated disclosure Counsel has led to a detailed working knowledge of PII, RIPA and other disclosure issues. He has acted in two different cases where the schedule of unused material has exceeded 300,000 pages. He has also advised on the use of evidence from foreign jurisdictions and offences committed abroad. He has experience of visiting prosecuting authorities abroad to liaise in respect of obtaining and the use of foreign evidence. Cameron has been SC vetted.
Cameron has lectured at the Inns of Court School of Law in relation to ethics and to the City of London Police in relation to Fraud Offences. He has contributed to Lexis-Nexis in relation to Bankruptcy and Insolvency Offences and Westlaw in relation to Cheating the Public Revenue/ VAT fraud. He is author of the newsletter 'Fraud Matters'. He is a fluent Spanish speaker.
Cameron is currently instructed in a number of serious and complex corruption and fraud cases. Cameron is qualified to accept instructions through direct access.
Practice Areas –
Criminal Defence & Prosecution
Cameron principally prosecutes on behalf of the leading government agencies, including the Serious Fraud Office, the Financial Conduct Authority, CPS Fraud Divisions and the Insolvency Service. Cameron also defends high net worth individuals and Companies involved in cases of complex fraud and corruption
Fraud & Financial Regulation
Cameron has particular experience in large scale VAT/ MTIC and investor frauds, having been involved in a number of such cases brought by CPS Fraud Divisions as leading, evidential and disclosure Counsel. He also has significant experience in corruption cases, having dealt with a number of such cases on behalf of the Serious Fraud Office and the CPS. He has also acted as a LPP Counsel in a number of significant cases.
Asset Recovery, Restraint and Confiscation
Cameron has been involved in the prosecution and defence of a number of related and non-related confiscation/ recovery of proceeds of crime cases, under both the CJA 1988 and POCA regimes.
Cameron also undertakes regulatory work, in particular in relation to accountants and actuaries. He has appeared on a number of occasions at the First Tier Tax Tribunal and High Court on VAT related cases.
Career
Legally Qualified Chair (LQC) for Police Misconduct Hearings (Metropolitan, City of London, Ministry of Defence and British Transport Police) (2018 – Current)
Legal Assessor – Health and Care Professions Council (HCPC) (2018 – Current)
England Golf Disciplinary Panel Chair (2017 – Current)
Standing Counsel to the Insolvency Service (2017 – Current)
'A' List for SFO Prosecution Panel & Proceeds of Crime Panel (2013 – Current)
Appointed to the Fraud and Serious Crime Group Panels at Level 4 (2013 – Current)
Appointed to the CPS Advocate Panel at Level 4 (2013 – Current)
Appointed to the List of Advocates Prosecuting on behalf of HSE, ORR and the Environment Agency (2012 – Current) Appointed SFO Counsel (2009)
Chair of the Scrutiny Committee, Sevenoaks District Council (2015 – Current)
Member of the Planning Committee, Sevenoaks District Council (2015 – Current)
District Councillor, Sevenoaks District Council (2007 – Current)
Appointed to the Attorney General's list of Prosecuting Advocates (2006 and 2002)
Memberships
Associate Member – St Paul's Chambers, Leeds
Fraud Lawyers Association – Committee Member
Criminal Bar Association
South Eastern Circuit
Education
St Peter's College, Oxford University – 1993 – 1996 (BA and MA – Jurisprudence – Upper Second)
Inns of Court School of Law – 1997 – 1998 – 'Very Competent'
Inner Temple Neville Laski QC scholar
University of Toledo Law School, Foreign Intern
Appointed a member of the New York Bar – 1999
Qualified to accept instructions through direct access
Top Tier Firm Rankings
Firm Rankings