Set Profile > 2 Hare Court > London, England
2 Hare Court
Offices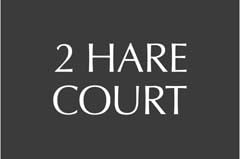 Chambers of Jonathan Laidlaw QC
2 Hare Court
TEMPLE
LONDON
EC4Y 7BH
England
2 Hare Court > The Legal 500
Rankings
2 Hare Court 'is an excellent chambers with a fine reputation in criminal law'. The set has established expertise in handling a range of prosecution instructions, and in the words of one client, 'its private prosecutions group is market-leading'. Recent instructions include Oliver Glasgow QC representing the Crown Prosecution Service (CPS) in R v Kirill Belorusov, in which the defendant was convicted of the murder of his ex-girlfriend and burying her body in the garden of her home. Turning to the juniors' unled work, Nneka Akudolu successfully represented Gheorghe Mihai, one of three defendants who was charged with gang rape. In recent news, March 2020 saw Leon Kazakos QC elevated to silk, while in September Kate Blackwell QC joined chambers.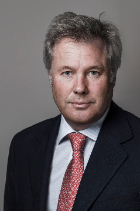 David Whittaker QC
-
2 Hare Court
'
David is a superb advocate whose case preparation and tactical acumen is first rate. He is equally comfortable undertaking serious fraud as he is other serious crime. Greatly admired by the Bar, Solicitors and clients.
'
'First-class set' 2 Hare Court is 'very strong in all areas of crime, including fraud'. The set's members are adept at both prosecuting and defending in money laundering, VAT and MTIC frauds, investment scams, tax evasion, and boiler room scams, as well as also being active in private prosecutions. Strengthening the team on the senior end, early 2020 saw the 'tactically smart' Leon Kazakos QC take silk. Meanwhile, at the junior end, the 'conscientious and extremely bright' Grace Forbes is a rising star in the criminal fraud arena.
Grace Forbes
-
2 Hare Court
'
Grace has a natural ability with a sharp scientific and analytical brain. A force to be reckoned with in serious fraud cases.
'
Ranked: Tier 1
2 Hare Court is 'a quality set' with 'very good strength in depth' and 'a lot of talented people at all levels'. Financial crime cases form the backbone of the team's workload. Recent highlights include Jonathan Kinnear QC successfully representing the SFO in the prosecution of David Lufkin, a former senior executive of Petrofrac, as part of its ongoing investigation into Petrofrac; Lufkin was convicted of paying bribes in order to win contracts worth over $730m in Saudi Arabia and $3.5bn in Iraq.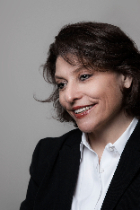 Vivienne Tanchel
-
2 Hare Court
'
Highly motivated, very hardworking and very intelligent. She ensures she is familiar with every aspect of a case.
'
Ranked: Tier 1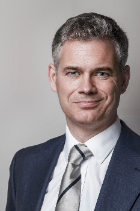 Ranked: Tier 3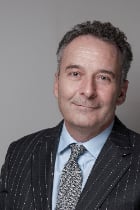 Ranked: Tier 3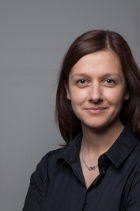 Alexandra Tampakopoulos
-
2 Hare Court
'
Great with clients and detail-heavy matters. she makes sure her clients' interests are fully protected at all times and strives to achieve the best result for them.
'
Ranked: Tier 2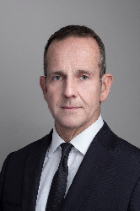 Craig Ferguson
-
2 Hare Court
'
Strikes the perfect balance for inquests; he is empathetic and understated, while being utterly robust in pursuing the best interests of clients. A real star in this area.
'
Ranked: Tier 3
Nikita McNeill
-
2 Hare Court
'
An exceptional advocate, who is clear and fair but does not give up. She is effective, knows everything about public inquiries and gives sensible views.
'
Ranked: Tier 3
Alongside its elite criminal practitioners, 2 Hare Court 'has in its membership some of the leading lights of professional discipline – their brand is synonymous with the area'. Medical areas are particularly active, with many of the set's members presenting cases for the General Optical Council (GOC) and defending doctors and dentists. The set, in particular, is praised for its 'excellent junior juniors and senior juniors'. Stephen Brassington successfully represented a heart surgeon who was accused of dishonestly prescribing tablets to his then-partner to control her behaviour, while on the other side of the fence Sarah Przybylska prosecuted two Liverpool vets who performed a caesarian section on a pedigree French Bulldog and stole her puppies. The set includes members who handle work for more esoteric regulators, with Scott Ivill prosecuting for the GOC. Among the set's Silks, Jonathan Laidlaw QC (leading rising star Lewis MacDonald) represented Baker McKenzie's former head of HR, who was acquitted in the Solicitors Disciplinary Tribunal (SDT) case centring around former managing partner Gary Senior.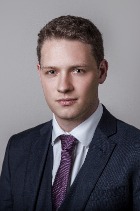 Lewis MacDonald
-
2 Hare Court
'
Easy to work with, well-prepared and a good advocate, he is a very talented and hardworking junior barrister.
'
Ranked: Tier 1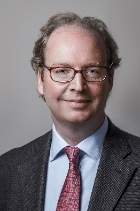 Ranked: Tier 4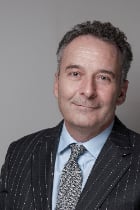 Jonathan Laidlaw QC
-
2 Hare Court
'
Thoughtful, measured and analytical, he has excellent tactical judgement. He takes a reassuring but realistic approach when dealing with an emotionally involved client.
'
Ranked: Tier 4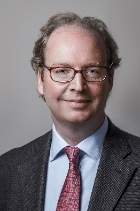 Ranked: Tier 3
2 Hare Court has 'firmly established itself as a leading set in the regulatory space' and is 'a strong performer in health and safety law' with 'some strong advocates', according to clients. In recent work of note, the 'tremendous' Jonathan Laidlaw QC is leading the 'brilliant' Alexandra Tampakopoulos in representing cladding company Harley Facades in the ongoing Grenfell Tower Public Inquiry. In recent news, Iain Daniels has joined chambers following the closure of Ely Place Chambers.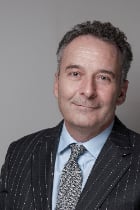 Ranked: Tier 2
Over the last 12 months, crime and regulatory set
2 Hare Court
has seen
Leon Kazakos QC
 and
Mark Graffius QC
appointed Queen's Counsel, while
Kate Blackwell QC
has joined as a full members while also retaining her tenancy at Lincoln House Chambers, Manchester. Strengthening the junior end,
Iain Daniels
 and
Rebecca Erkan-Bax
 have also joined the set from
Ely Place Chambers and 4 Breams Buildings respectively.
Also of note,
Michael Rawlinson
 has been appointed a part-time, Employment Judge, deployed to the North Eastern Circuit;
Sarah Przybylska
 and
Julia Faure Walker
 have been appointed Treasury Counsel by the Attorney General
Testimonials
Clerks:
2 Hare Court provide an overall excellent and efficient service and clerks room.
All clerks are excellent, Ben Heaviside and Julian being the most senior who are both excellent. From the moment you walk in to chambers you are very well looked after.
Efficient, friendly and helpful at all times. They understand the needs of Instructing Solicitors in particularly identifying suitable Counsel for specific cases and assisting with listings etc. as required.
Julian Campbell and Ben Heaviside run a very smooth and professional operation. They really know their market.
Julian Campbell goes that extra mile to advise and arrange everything that he can to make the clients life easier. He has an excellent communication style and is very quick at responding
Julian Campbell is an excellent leader of a strong team, which always knows and reacts to the needs of its members and clients.
The clerks again remain the best. They are approachable and friendly and sort problems out before you even know they existed.
The clerks are very responsive and try their hardest to accommodate any requests. They are one of the best clerking teams from senior to the most junior clerks.
The service offered is always professional and personal at the same time. Ben Heaviside and Chloe Skingsley are approachable, passionate about their work and always go above and beyond.
The service provided by the clerks room is always extremely good. Especially from Ben and Julian. They know the business inside out, understand the market and are extremely trustworthy.
Set:
2 Hare Court is a well established prosecuting set. Respected and professional in the field of high profile cases at the top end of all types of crime.
2 Hare Court are a highly professional set. They are a "go to" set for serious and complex criminal matters. They have an array of hugely talented Counsel.
2 Hare Court are an exceptional set and the leaders in the field. There is not a barrister in the set who is not a leader in their field and therefore you can rely upon them for the best service on every occasion. A set of top notch barristers.
They provide an excellent regular written update of relevant case law and very good training talks on request.
2 Hare Court has firmly established itself as a leading set in the regulatory space, in particular for health and safety work. The set is committed to delivering an annual training programme to clients. Counsel are instructed in many of the leading cases.
An excellent set covering all aspects of crime with the appropriate levels of seniority.
Chambers have demonstrated their ability to provide counsel in a range of cases across the country. Every barrister instructed has a meticulous approach and provides thorough and detailed advice at every stage of a case. Counsel are all highly professional and skilled.
2 Hare Court >
Set Profile
Described by The Legal 500 as a "first class crime set" that "will not let you down" and by Chambers UK as a set which is "outstanding" and "highly impressive" with "very strong advocates"  that "offers a complete service", 2 Hare Court has been recognised consistently as one of the UK's leading chambers specialising in crime, business crime, private prosecution, financial services, tax, professional discipline, health & safety, regulatory law, inquests and inquiries and sports law and other related fields.
The set: Chambers comprises 69 tenants including 22 Queen's Counsel and 12 members who sit as recorders. Many former members of chambers have become High Court and District Judges. Chambers provides counsel of first choice to leading defence firms as well as principal prosecuting authorities in London, nationwide and abroad. It has a proven track record of delivering the highest standards of service to clients, together with excellence in advocacy and trial management in cases of the utmost gravity and complexity.
2 Hare Court is consistently recognised as one of the UK's leading sets of expert barristers in their specialised practice areas with members and the set alike being shortlisted for numerous awards in both the Legal 500 and Chambers UK awards. The set's barristers provide early and strategic analysis and advice, as well as advocacy of the highest quality where cases cannot be resolved at an early stage and need to progress to trial.
2 Hare Court was recognised as one of the top sets in the country for client service at the Bar in Chambers UK 2020 were quoted as "a very impressive chambers with an exceptionally high quality of barristers" and acknowledge it as "one of the leading sets in the UK."
"Always been impressed at how the clerks will seek to go out of their way to ensure that appropriate counsel is allocated to any particular case." "The service is second to none in every way – these clerks are at the top of their profession." Julian Campbell leads the clerking team and is supported by Ben Heaviside, senior practice clerk.
More information on its barristers and work can be found at www.2harecourt.com.
Types of work undertaken
Crime: the strength and depth of experience among 2 Hare Court's specialist advocates sees them advising, defending and prosecuting in all forms of criminal work, particularly in serious and complex cases of terrorism (including special advocate work), murder, honour killings, international drug and human trafficking, serious organised crime and sexual offences (especially historic). Recent cases include: National action terrorism matters, the murder of PC Andrew Harper, Dr Agnes Taylor torture case (wife of former leader of Liberia Charles Taylor), Charles Riddington Double K Gym murder, Alex King hoax Novichok poisoning in Salisbury (whilst on the run for a large scale drugs supply case), career conman Mark Acklom, prosecuting tube bomb plotter Damon Smith, murdered French nanny Sophie Lionnet, Finsbury Park attacker Darren Osbourne, the Rolf Harris appeal, prosecuting Britain's 'worst ever paedophile' Richard Huckle, Grindr serial killer Stephen Port, Honey Rose (the first optometrist to be convicted of gross negligence manslaughter), Brooks (phone hacking), Lee Rigby Murder and Operation Yew Tree.
Business crime and financial services: members of chambers are routinely instructed in the largest and most complex financial crime cases. Its experience includes all forms of fraud, MTIC/VAT tribunal hearings, market abuse (insider dealing, LIBOR and manipulation of other benchmark rates), asset recovery/forfeiture and restraint/confiscation proceedings. Recent cases include: ICO v Cambridge Analytica, Operation Amazon, the SFO's investigation into Rolls Royce,  FOREX, '€Blue Index'€, BA price fixing case, Operation Tabernula,  the HBOS corruption trial, Turks and Caicos corruption cases, SFO v Tchenguiz, lnnospec, and MP/Lords'€ expenses.
Private prosecution: 2 Hare Court is a pioneering set in the area of private prosecution and their private prosecution team have considerable experience of advising and representing clients on both sides of private prosecutions. Numerous members are senior former and current prosecutors, including those who have acted as First Senior, Senior and Junior Treasury Counsel. Recent cases: Swiss oil company Allseas Group  (largest privately prosecuted fraud to have ever been brought), R v K (private prosecution brought following long running civil fraud proceedings, R v G, H & A (defence of a privately prosecuted fraud).
Professional discipline: members have extensive expertise in this field, appearing, in particular, before all healthcare regulators, primarily defending members of all the major MDOs as well as other professionals. The set also appears in proceedings involving the police, accountants and actuaries, tax advisers, solicitors, sports professionals, telecommunications and others.
Regulatory crime: Members of 2 Hare Court advise and represent corporate and individual clients facing proceedings brought by regulators including the Health & Safety Executive, Environment Agency, Trading Standards and local authorities. The team advises at every stage of an investigation pre-charge on issues such as the approach to take in interview, evidence gathering and legal privilege. Recent cases: Grenfell, Chevron, Topcon, Monovan, Hillsborough, Essar Oil, Princes Sporting Club, Lion Steel, Cavendish Masonry and Hugo Boss.
Inquests: 2 Hare Court has a team of specialists with extensive experience of advocacy. Members of the Inquest & Public Inquiry team have acted in the most complex and high profile cases of recent times, including; the Independent Inquiry into Child Sexual Abuse, the Independent Jersey Care Inquiry into Child Sexual Abuse, the In Amenas hostage crisis, the London 7/7 bombings, the Bloody Sunday Inquiry, the London Bridge and Westminster terrorist attacks, acting for the family of Lance Corporal Craig Roberts one of three soldiers who died of heat illness on an SAS selection test in the Brecon Beacons and representing the family of Alexander Perepilichny, who died in unexplained circumstances. Public inquiries have included the Grenfell fire, Manchester arena bombing, inquiry into the death of Alexander Litvinenko, the former Russian FSB agent allegedly poisoned by Polonium 210 in London, as well as various members instructed on the long running Hillsborough inquest.
Tax: With a long established background in tax litigation, the team at 2 Hare Court have established a formidable reputation in cases involving disputes in direct and indirect tax appeals. The disputes span the full spectrum of tax litigation before the First-tier Tribunal (Tax Chamber), Upper Tribunal (Tax and Chancery Chamber) and Court of Appeal, where members are instructed both by Taxpayers and by the Commissioners for HM Revenue and Customs.
Sports law: Members of 2 Hare Court are instructed in cases involving gambling regulation, corruption, inquests and public inquiries, anti-doping, licensing, On-field and off-field violence, disorder by athletes. Members of the sports team regularly appear before the Football Association, the British Horse Racing Authority, International Association of Athletics Federations, National Anti-Doping Panel, to the Court of Arbitration for Sport. Recent cases:  FA v Tony Henry, BHA v Jim & Suzie Best, BHA v Jim Best, FA v Joey Barton, IAAF v Valentin Balakhnichev & Ors and Hillsborough.
Main Contacts
| Department | Name | Email | Telephone |
| --- | --- | --- | --- |
| Director of Clerking | Julian Campbell | | |
| Members of Chambers | LAIDLAW QC, Jonathan (1982) | | |
| Members of Chambers | POWNALL QC, Orlando (1975) | | |
| Members of Chambers | HESLOP QC, Martin (1972) | | |
| Members of Chambers | WRIGHT QC, Peter (1981) | | |
| Members of Chambers | RADCLIFFE QC, Andrew (1975) | | |
| Members of Chambers | PICKUP QC, James (1976) | | |
| Members of Chambers | HICKS QC, Martin (1977) | | |
| Members of Chambers | BENNETT-JENKINS QC, Sallie (1984) | | |
| Members of Chambers | KELLY QC, Brendan (1988) | | |
| Members of Chambers | LEVITT QC, Alison (1988) | | |
| Members of Chambers | REES QC, Jonathan (1987) | | |
| Members of Chambers | O'NEILL QC, Brian (1987) | | |
| Members of Chambers | BLACKWELL QC, Kate (1992) | | |
| Members of Chambers | KINNEAR QC, Jonathan (1994) | | |
| Members of Chambers | HAYTON QC, Michael (1993) | | |
| Members of Chambers | COLTART QC, Christopher (1998) | | |
| Members of Chambers | GLASGOW QC, Oliver (1995) | | |
| Members of Chambers | WHITTAKER QC, David (1986) | | |
| Members of Chambers | AHMAD QC, Zubair (1995) | | |
| Members of Chambers | BAHRA QC, Narita (1997) | | |
| Members of Chambers | GRAFFIUS QC, Mark (1990) | | |
| Members of Chambers | KAZAKOS QC, Leon (1999) | | |
| Members of Chambers | COLMAN, Andrew (1980) | | |
| Members of Chambers | DAWSON, James (1984) | | |
| Members of Chambers | BELGER, Tyrone (1984) | | |
| Members of Chambers | LAMBIS, Marios (1989) | | |
| Members of Chambers | GILLESPIE, Christopher (1991) | | |
| Members of Chambers | GRAY QC (Scotland), Peter (1992) | | |
| Members of Chambers | FERGUSON, Craig (1992) | | |
| Members of Chambers | DANIELS, Iain (1992) | | |
| Members of Chambers | BUCHANAN, James (1993) | | |
| Members of Chambers | FOULKES, Christopher (1994) | | |
| Members of Chambers | BRASSINGTON, Stephen (1994) | | |
| Members of Chambers | IRWIN, Gavin (1996) | | |
| Members of Chambers | IVILL, Scott (1997) | | |
| Members of Chambers | LOWNDS, Peter (1998) | | |
| Members of Chambers | BUNYAN, Angus (1999) | | |
| Members of Chambers | HAWKINS, Quinn (1999) | | |
| Members of Chambers | YOUNG, Gudrun (2001) | | |
| Members of Chambers | RINDER, Robert (2001) | | |
| Members of Chambers | RAWLINSON, Michael (2002) | | |
| Members of Chambers | HUMMERSTONE, Rebekah (2002) | | |
| Members of Chambers | AKUDOLU, Nneka (2002 | | |
| Members of Chambers | FAURE WALKER, Julia (2004) | | |
| Members of Chambers | TANCHEL, Vivienne (2005) | | |
| Members of Chambers | PRZYBYLSKA, Sarah (2006) | | |
| Members of Chambers | DUMMETT, Emily (2006) | | |
| Members of Chambers | WATKINSON, Howard (2006) | | |
| Members of Chambers | CHADWICK, Daniel (2006 | | |
| Members of Chambers | TAMPAKOPOULOS, Alexandra (2007) | | |
| Members of Chambers | WARE, Christopher (2007) | | |
| Members of Chambers | BENTLEY, Harry (2007) | | |
| Members of Chambers | DAY, Tom (2008) | | |
| Members of Chambers | ROBERTSON, Fiona (2008) | | |
| Members of Chambers | GEERING, Christopher (2009) | | |
| Members of Chambers | RICH, Ben (2010) | | |
| Members of Chambers | MARTIN, Will (2010) | | |
| Members of Chambers | MCNEILL, Nikita (2010) | | |
| Members of Chambers | STEPHENSON, Laura (2012) | | |
| Members of Chambers | ERKAN-BAX, Rebecca (2012) | | |
| Members of Chambers | Van WOODENBERG, Merry (2012) | | |
| Members of Chambers | RENTEURS, Paul (2013) | | |
| Members of Chambers | DACRE, Robert (2013) | | |
| Members of Chambers | DOWER, Sophia (2013) | | |
| Members of Chambers | MACDONALD, Lewis (2014) | | |
| Members of Chambers | FORBES, Grace (2015) | | |
| Members of Chambers | THOMAS, Hannah (2016) | | |
| Members of Chambers | GOMERSALL, Neelam (2017) | | |
| Members of Chambers | TRAYNOR, Redmond (2019) | | |
Barrister Profiles
| Photo | Name | Position | Profile |
| --- | --- | --- | --- |
| | Zubair Ahmad | Zubair is widely recognised as a leading slik in serious and complex… | View Profile |
| | Nneka Akudolu | Nneka is a highly respected jury advocate whose practice encompasses all areas… | View Profile |
| | Narita Bahra | Narita Bahra is one of the most sought after and capable defence… | View Profile |
| | Tyrone Belger | Tyrone has been a specialist crime and fraud practitioner for most of… | View Profile |
| | Sallie Bennett-Jenkins QC | 'A first class act'; Sallie Bennett-Jenkins QC has throughout her career established… | View Profile |
| | Harry Bentley | Harry is a criminal defence specialist known for his excellent client care… | View Profile |
| | Kate Blackwell QC | Kate is one of the UK's leading silks specialising in criminal law… | View Profile |
| | Stephen Brassington | Stephen Brassington is rightly regarded as one of the leading juniors in… | View Profile |
| | James Buchanan | James Buchanan is recognised as a leading criminal regulatory practitioner and is… | View Profile |
| | Angus Bunyan | An established criminal advocate, he defends and prosecutes the most serious and… | View Profile |
| | Daniel Chadwick | Daniel Chadwick is a specialist criminal defence barrister with a practice exclusively… | View Profile |
| | Andrew Colman | Andrew Colman is a leading junior of great intellect and experience, held… | View Profile |
| | Christopher Coltart QC | Christopher Coltart QC took silk in 2014 following a highly successful junior… | View Profile |
| | Robert Dacre | Robert specialises in defence and prosecution, as well as professional discipline, extradition,… | View Profile |
| | Iain Daniels | Health and safety law: appears in cases involving all aspects of health… | View Profile |
| | James Dawson | A senior and well respected practitioner of 30 years' experience in all… | View Profile |
| | Tom Day | Tom is a well-regarded junior with considerable experience before a wide range… | View Profile |
| | Sophia Dower | Sophia enjoys a diverse practice which encompasses many areas of 2 Hare… | View Profile |
| | Emily Dummett | Emily has significant experience and expertise in providing advice and advocacy in… | View Profile |
| | Rebecca Erkan-Bax | Rebecca has a successful and substantial criminal practice. She is a formidable… | View Profile |
| | Julia Faure Walker | Prosecutes and defences in serious and organised crime, including highly complex cases… | View Profile |
| | Craig Ferguson | Craig Ferguson is an excellent defence advocate with a reputation for a… | View Profile |
| | Grace Forbes | Grace specialises in criminal defence and professional discipline. She has a busy… | View Profile |
| | Christopher Foulkes | The principal focus of Christopher's practice has always been fraud and white… | View Profile |
| | Christopher Geering | Christopher is a well-respected junior with experience dealing with a wide range… | View Profile |
| | Christopher Gillespie | Chris was called to the Bar in 1991 and has been instructed… | View Profile |
| | Oliver Glasgow QC | Oliver Glasgow QC was appointed Senior Treasury Counsel in 2015 and Queen's… | View Profile |
| | Neelam Gomersall | Neelam joined chambers in March 2021 following successful completion of her pupillage.… | View Profile |
| | Mark Graffius QC | Mark Graffius QC is a 'no nonsense, outstanding advocate' in the fields… | View Profile |
| | Peter Gray QC | Peter Gray QC (2002 Scotland) is a leading practitioner in regulatory crime… | View Profile |
| | Quinn Hawkins | Quinn Hawkins is a leading criminal junior who specialises in substantial cases… | View Profile |
| | Michael Hayton QC | Michael Hayton QC's practice in silk is primarily defending clients as part… | View Profile |
| | Martin Heslop QC | Martin Heslop QC is a fine Silk, his excellent skills as a… | View Profile |
| | Martin Hicks QC | Martin Hicks QC is a leading Silk who is consistently recommended by… | View Profile |
| | Rebekah Hummerstone | Rebekah is instructed as a sole or led junior to prosecute and… | View Profile |
| | Gavin Irwin | Gavin specialises in advising and representing businesses and professionals with a particular… | View Profile |
| | Scott Ivill | Scott Ivill is a very highly regarded and sought-after practitioner in all… | View Profile |
| | Leon Kazakos | Prior to taking silk this year Leon Kazakos was shortlisted for Crime… | View Profile |
| | Brendan Kelly QC | Brendan Kelly QC is a highly sought after and well respected Silk,… | View Profile |
| | Jonathan Kinnear | Jonathan Kinnear QC specialises in matters of real financial complexity often operating… | View Profile |
| | Jonathan Laidlaw QC | Jonathan Laidlaw QC's practice is predominantly in business and financial crime and… | View Profile |
| | Marios Lambis | Marios advises and represents clients from a wide variety of industry sectors… | View Profile |
| | Alison Levitt QC | Alison Levitt QC returned to full-time advocacy practise after 5 years in… | View Profile |
| | Peter Lownds | Peter Lownds specialises in complex and serious criminal cases. He has a… | View Profile |
| | Lewis MacDonald | Lewis has a busy practice covering criminal, regulatory, professional discipline and public… | View Profile |
| | Will Martin | Will Martin is a highly regarded junior, ranked in the Legal 500… | View Profile |
| | Nikita McNeill | Nikita combines an established criminal and regulatory practice with a particular expertise… | View Profile |
| | Brian O'Neill | Now in his twelth year in Silk, Brian provides advice and advocacy… | View Profile |
| | James Pickup QC | James Pickup QC has long been established as a specialist in commercial… | View Profile |
| | Orlando Pownall QC | Orlando Pownall QC is a well-respected and highly sought after Silk with… | View Profile |
| | Sarah Przybylska | Sarah Przybylska's work encompasses advice and advocacy across professional discipline, fraud, crime,… | View Profile |
| | Andrew Radcliffe QC | A white collar crime fraud specialist, most of his recent work in… | View Profile |
| | Michael Rawlinson | From a background defending and prosecuting serious crime, Michael has developed a… | View Profile |
| | Jonathan Rees QC | Over the last 20 years, Jonathan has developed a substantial criminal practice,… | View Profile |
| | Paul Renteurs | Paul is experienced in representing defendants and the prosecution in criminal matters,… | View Profile |
| | Ben Rich | Ben has a substantial practice appearing before a variety of regulators including… | View Profile |
| | Robert Rinder | Instructed in some of the most high-profile trials of the past several… | View Profile |
| | Fiona Robertson | Fiona Robertson is an experienced junior with a diverse practice spanning the… | View Profile |
| | Laura Stephenson | Laura has a busy and diverse practice, specialising in crime, professional discipline,… | View Profile |
| | Alexandra Tampakopoulos | Alexandra Tampakopoulos is an established criminal and regulatory practitioner. She has cultivated… | View Profile |
| | Vivienne Tanchel | Vivienne Tanchel is a specialist defence advocate who has a reputation for… | View Profile |
| | Hannah Thomas | During her time in Chambers Hannah has established a busy practice, predominantly… | View Profile |
| | Redmond Traynor | Redmond joined 2 Hare Court as a pupil barrister in September 2019.… | View Profile |
| | Christopher Ware | Christopher Ware principally defends in serious and complex fraud; corporate, regulatory and… | View Profile |
| | Howard Watkinson | Howard is recognised as an experienced leading junior in the areas of:… | View Profile |
| | David Whittaker | David Whittaker QC has considerable experience in most forms of serious crime.… | View Profile |
| | Peter Wright QC | Peter Wright is a highly respected and extremely experienced advocate who has… | View Profile |
| | Gudrun Young | Gudrun Young is a highly specialised criminal advocate. She has extensive experience… | View Profile |
| | Merry van Woodenberg | Merry specialises in criminal, regulatory and tax law. She has a particular… | View Profile |
Staff Figures
Director of Clerking : Julian Campbell Senior Practice Clerk : Jack Shah Practice Clerks : Louis Lockwood & Chloe Skingsley Assistant & Junior Clerks : Jack Mahoney & Louise Cousins Marketing Manager : Julia Fox Snr Administrator : Gemma Butler Fees Clerks : Terry Houchin & Steve Clark Snr Receptionist : Judith Taylor
Languages
English Spanish Italian Punjabi Hindi French Urdu Gujarathi
Top Tier Set Rankings
Set Rankings