Daisy Noble > Francis Taylor Building > London, England > Lawyer Profile
Francis Taylor Building
Offices

Francis Taylor Building
Francis Taylor Building
FRANCIS TAYLOR BUILDING, INNER TEMPLE
LONDON
EC4Y 7BY
England
Daisy Noble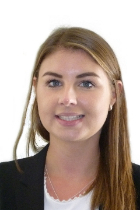 Work Department
Planning and Environment
Public Law, Human Rights and EU
Local Government
Rating/Council Tax
Village Greens and Commons
Compulsory Purchase and Compensation
Licensing
Education
Anti-social behaviour law
Career
Planning and Environmental Law
During her pupillage, Daisy gained experience in a wide variety of planning issues. She has attended and assisted in relation to planning inquiries, enforcement inquiries and local plan examinations. She has also represented clients in the High Court in statutory and judicial review permission hearings, both in her own right and as a junior.
Recent work includes Arrowsmith v Fareham Borough Council, Lidl UK ltd and Rookery Estates Ltd, acting as junior on behalf of a claimant in a judicial review claim regarding the development of a Lidl store to replace business units within an employment park.
Daisy has experience in providing advice on a range of matters, including:
Certificates of Lawful Use or Development;
Material change of use;
Development in the Green Belt;
Section 106 obligations;
Planning conditions and conditions precedent;
Procedural defects in enforcement notices;
Injunctions;
Heritage assets and listed buildings;
Screening and assessments under the Habitats Regulations;
Private and statutory nuisance;
Tree protection orders;
Other development related issues such as covenants, easements and proprietary estoppel.
Daisy is currently instructed in relation to a judicial review of a grant of outline planning permission for residential development on safeguarded employment land.
Plan Making
During pupillage, Daisy also had the opportunity to gain experience in Local Plan making processes whilst under the supervision of Suzanne Ornsby QC. This experience includes advising in relation to the preparation of Local Plans, attending examinations and drafting notes for the Inspector on legal issues that arose.
Compulsory Purchase and Compensation
Daisy has assisted in advising clients in relation to a range of compulsory purchase and compensation issues, including:
CPO powers under the Education Act 1996;
Research into the rights of mortgagees to claim compensation under the Compulsory Purchase Act 1965; and
Valuation of ransom strips.
Local Government
During her pupillage, Daisy gained experience across a range of local government issues, such as:
The conduct of public meetings under the Local Government Act 1972 as junior to Douglas Edwards QC in Forbes v Wokingham Borough Council;
The acquisition of surplus public authority land; and
Advising a local authority as to the compliance of their procedures for handling representations from the public with the GDPR.
Rating and Income Tax
Daisy assisted Cain Ormondroyd advise both ratepayers and the Valuation Office in relation to non-domestic rates matters, including on issues such as identifying hereditaments, list alterations, assessing rateable value, the application of transitional provisions, and exemptions and rates relief.
During her pupillage Daisy also assisted Cain in preparing for hearings in the Valuation Tribunal for England and the High Court.
Village Greens and Commons
Daisy acted as junior to Douglas Edwards QC on behalf of the interested party in judicial review proceedings in respect of Wokingham Borough Council's refusal of an application to register land as a village green (Forbes v Wokingham Borough Council).
Daisy has also provided written advice to a local group in relation to a potential challenge to the lawfulness of enclosing common land.
Equality Law
Daisy has previously assisted in the pre-action stages of a successful judicial review of a decision by a hospital to introduce parking charges for blue badge holders on the basis of a breach of the public sector equality duty under the Equality Act 2010.
Highways
During pupillage, Daisy assisted in advising a parish council in relation to a judicial review challenge to the re-routing of a highway, and an individual in relation to the merits of a potential judicial review challenge to a traffic regulation order.
Rights to Light
Daisy has assisted in advising a number of clients in relation to rights to light issues, such as whether such rights exist, the subsistence of such rights on demolition of a building and the merits of a claim in nuisance to protect such rights.
Licensing
Daisy assisted Leo Charalambides in judicial review proceedings brought by Uber and Delta against a policy of Knowsley Borough Council, relating to the grant of private hire vehicle licenses (R (Uber Britannia Ltd & Delta Merseyside Ltd) v Knowsley Metropolitan Borough Council [2018] EWHC 757 (Admin)).
She has also conducted research on other licensing issues, such as in relation to compliance with provisions of the Gambling Act 2005, as well as the implications of Article 49 of the Treaty on the Functioning of the European Union on taxi licensing policies.
Advertising
Daisy has had experience in assisting with a judicial review claim relating to a Council's redetermination of an application for advertising consent.
Police and anti-social behaviour law
Daisy frequently appears before the magistrates' court in relation to applications under the Anti-Social Behaviour, Crime and Policing Act 2014 and the Sexual Offences Act 2003, including closure orders, sexual risk orders and sexual harm prevention orders.
Ecclesiastical and Religious Liberty
During her pupillage, Daisy assisted Cain Ormondroyd in Consistory Court proceedings concerning a faculty for the alteration of Bath Abbey.
Daisy also assisted Mark Hill QC, who represented interveners (Christian Action and Research in Education, ADF International (UK) and Professional Patricia Casey) in the Supreme Court case, In Re Northern Ireland Human Rights Commission's Application for Judicial Review [2018] UKSC 27.
Other work
Daisy has experience in assisting a member of chambers defend judicial review proceedings against the Parole Board.
Education
Brasenose College, Oxford University, BCL (Distinction) (2015-2016)
City Law School, BPTC (Very Competent) (2014-2015)
Corpus Christi College, University of Cambridge, BA (Hons) Law (First Class) (2011-2014)
Lawyer Rankings
Top Tier Firm Rankings
Firm Rankings