2ND FLOOR > Birmingham, England > Set Profile
2ND FLOOR
Offices
Chambers of Timothy Straker QC and Satinder Hunjan QC
2ND FLOOR
TWO SNOW HILL
B4 6GA
England
2ND FLOOR > The Legal 500
Rankings
The barristers at 4-5 Gray's Inn Square advise on the full range of social housing issues and are 'absolutely brilliant, thrive to set case law and always happy to assist'. The set has recently established a notable reputation for fire safety and cladding issues following significant involvement in the Grenfell inquiry and members of the set, Andrew Dymond among others, representing bereaved and survivors of the disaster. In 2020, Christopher Baker successfully defended Agudas Israel Housing Association before the Supreme Court in R (on the application of Z) v Hackney LBC, a challenge brought by a concerning the allocation properties in Stamford Hill specifically fitted out for the needs of Orthodox Jews. Toby Vanhegan has been involved in a number of cases concerning the impact of the COVID-19 pandemic on housing and homelessness, such as in Bankole-Jones v Watford BC, concerning the interpretation of priority need. Also noteworthy, Anneli Robins was involved in Croydon LBC v Kalonga, a case concerning the ejection of anti-social tenants on flexible tenancies, which do not generally have forfeiture clauses.
Testimonials
Set
'4-5 Grays Inn Square remains a leading set for social housing work, in particular with a number of enthusiastic and knowledgeable junior counsel.'
'The overall knowledge and expertise of this set of chambers is impressive.'
'The set as a whole offer a variety of skilled and experienced counsel in social housing. Their client base give them a well-rounded approach to strategy in social housing cases. Their training courses are engaging and highly relevant. One of the few sets I would instruct regularly in these matters.'
'Many members of its housing team are excellent, well-renowned and easy to get on with.'
'4-5 Gray's Inn is set of chambers that are absolutely brilliant, thrive to set case law and always happy to assist.'
Clerks
'The clerks have always been courteous and helpful. Fee notes are provided in good time and any corrections that need to be made on fee notes are always done quickly.'
4-5 Gray's Inn Square
 is
'reliable and always well prepared in the areas of housing, public law and administrative law
'. The set is increasingly active in cases concerning financial, modern slavery, mental health, housing, planning and public space protection matters. Recent work for the team includes the '
clear and concise advocate
'
Jonathan Manning
obtaining an injunction for Birmingham City Council for the purpose of banning the much-publicised protests outside Anderton Park School by parents opposed to the school's sex and relationships education lessons.
Ranked: Tier 2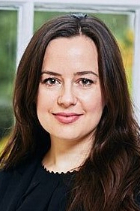 Ranked: Tier 2
Christopher Baker
–
4-5 Gray's Inn Square
'
Christopher is well versed in his specialist area of practice. He brings a concise and problem solving approach to any matter upon which he is asked to advise. His advice is always focussed and he provides sensible and workable solutions.
'
Ranked: Tier 3
Testimonials
Set
'4-5 are specialists in housing law and are able to offer counsel with varying degrees of specialism so that there is always someone available to assist.'
'Very strong set overall. Reliable and always well prepared in the areas of housing, public law and administrative law.'
Clerking
'The clerks are very friendly and professional, will respond to queries within very short timescales and will always try and accommodate with regards to finding suitable counsel for the task in hand.'
'The clerks are very helpful and happy to try to help to provide counsel at short notice.'
Colin Manning – 4-5 Gray's Inn Square An accredited mediator since 1997, 4-5 Gray's Inn Square's Colin Manning is 'good at getting the client's confidence and brokering a settlement'. Manning brings approximately 50 years' experience as a commercial litigator to the mediation of commercial disputes involving contracts, professional negligence, partnership, company, shareholders, construction, property, international trade, and trusts and probate.
Stephen Barker – 4-5 Gray's Inn Square4-5 Gray's Inn Square's 'calm and authoritative' Stephen Barker, who practises jointly through CEDR Chambers), is 'an appropriate mix of sensitive and commercial, and reads the dynamics of the room extremely well'. Barker's experience includes over 100 successful mediations, with recent experience including multi-party shareholder disputes, insolvency cases and professional negligence mediations.
Patrick Taylor – 4-5 Gray's Inn Square 'A very reliable mediator', Patrick Taylor of 4-5 Gray's Inn Square 'has gravitas; he is relaxed, focused, builds rapport, and gently guides parties to settlement'. Taylor's practice areas cover private law disputes, commercial agents' claims and multi-party matters, with recent mediations involving property disputes, often with agricultural dimensions.
4-5 Gray's Inn Square
 '
has an established reputation in public law
' and is noted for its '
leading silks in election law
', who are '
supported by many excellent juniors
'. In one such example,
Timothy Straker QC
and
Vivienne Sedgley
successfully defended the London Borough of Newham in a case brought by campaigners submitting a petition seeking a referendum on abolishing the role of elected mayor in 2020. The matter featured issues of coronavirus legislation, which had stopped petitions being brought as part of the one-year freeze on local elections, and a breach of the embargo on the judgment by the campaigners.
Richard Price QC
-
4-5 Gray's Inn Square
'
Richard is one of, if not the, preeminent barristers in this field. What he doesn't know about elections and election law probably isn't worth knowing. Combined with this is his fantastic sense of humour and his willingness to help and advise whenever necessary.
'
Ranked: Tier 2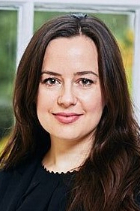 Vivienne Sedgley
-
4-5 Gray's Inn Square
'
Vivienne is an outstanding junior in election law, and is constantly up-to-date on all aspects of election law. Assiduous and thorough in research and other work, including drafting of complex legal arguments.
'
Ranked: Tier 2
Testimonials
Set
'4-5 Gray's Inn Square has an established reputation in public law, election law, local authority, housing work, professional regulation and mediation. Chambers has silks and juniors across all areas, who provide strength in depth.'
Clerking
'The service provided by Vicky Thompson, the CEO, Emily Martin, Stephen Somerville (Acting Senior Clerk) and their team is outstanding. They have worked assiduously to keep chambers going during the pandemic in difficult circumstances.'
Christopher Baker
-
4-5 Gray's Inn Square
'
Chris has a superb knowledge of the residential landlord and tenant law and unlike many barristers understands the broader social housing picture and the regulatory environment; he is approachable and his written work is first class. His measured approach to advocacy works well in the tribunals and higher courts that I use him for.
'
Ranked: Tier 3
2ND FLOOR >
Set Profile
Commercial and Chancery: Our barristers offer specialist advice and advocacy across Commercial and Chancery areas of practice and industry sectors – from contract-commercial disputes, to company law, insolvency, intellectual property and trusts. Chambers offers expertise in the areas of media and IP, commercial debt recovery, employment law, and international commercial practice. Members appear in courts and tribunals in England and Wales and in overseas jurisdictions, acting for both domestic and foreign clients, including individuals, corporations, and public bodies.
Planning and environment: Our planning barristers specialise in the processes of planning applications for the development, construction or change of use of a building or buildings; compulsory purchase orders (CPO); and s106 agreements. Our members are experts in contentious judicial reviews, inquiries and appeals; and non-contentious planning and CPO strategies relating to development projects and urban regeneration schemes. Our members also undertake large infrastructure schemes.
Regulatory and disciplinary: Our regulatory and disciplinary team has the expertise and experience to provide specialist advice and representation in all areas of regulatory and disciplinary law including financial services, public safety, environmental, tax, licensing, the medical professions, lawyers, accountants, architects, police, clergy and sports.
Members of chambers regularly appear for regulators and defendants in front of a wide range of tribunals and other professional bodies and sit as tribunal members.
In the sports arena members have particular expertise in disciplinary proceedings brought by various governing bodies, including doping and misconduct cases, and regulatory matters involving selection, funding, safeguarding, licensing, sponsorship and FA Rule K arbitrations.
Public and administrative: Our barristers cover judicial reviews, statutory appeals, inquiries, disciplinary proceedings and non-contentious advice on the powers of administrative functions of central and local government and other public and regulatory bodies. 4-5 barristers work on a whole spectrum of local government activities, including planning, environmental, education, community care, highways, housing, health, compulsory purchase, public procurement, freedom of information, rating, licensing and elections, issues relating to local government powers, structure and finance.
Housing and property: Our barristers are noted experts in housing, landlord/tenant and residential and commercial property disputes; many are recommended in the legal directories and engage in wider policy work for government, MPs, pressure/trade groups and devolved governments. We cover everything from possession proceedings to leasehold enfranchisement; HMO and other licensing and homelessness; housing procurement to restrictive covenants.
Main Contacts
| Department | Name | Email | Telephone |
| --- | --- | --- | --- |
| Chief Executive | Vicky Thompson | vthompson@4-5.co.uk | 0207 404 5252 |
| Senior Clerk | Emily Martin | emartin@4-5.co.uk | 0207 670 1555 |
| Members of Chambers | STRAKER QC, Timothy (1977) | | |
| Members of Chambers | HUNJAN QC, Satinder (1984) | | |
| Members of Chambers | PRICE, Richard OBE QC (1969) | | |
| Members of Chambers | SAPSFORD QC, Philip (1974) | | |
| Members of Chambers | BRIDGEMAN SC, James (1989) | | |
| Members of Chambers | SINGER QC, Andrew (1990) | | |
| Members of Chambers | MANNING, Colin (1970) | | |
| Members of Chambers | JEFFERIS, Michael (1976) | | |
| Members of Chambers | LAMBERT, Jane (1977) | | |
| Members of Chambers | DAVEY, Toby (1977) | | |
| Members of Chambers | HORSINGTON, Simon (1978) | | |
| Members of Chambers | BARRETT, John (1982) | | |
| Members of Chambers | RANDLE, Simon (1982) | | |
| Members of Chambers | DIAS, Sappho (1982) | | |
| Members of Chambers | STEPHENS, Michael (1983) | | |
| Members of Chambers | BAKER, Christoper (1984) | | |
| Members of Chambers | POWELL, Jonathan (1984) | | |
| Members of Chambers | CLARKE, Gerard (1986) | | |
| Members of Chambers | ROSE, Jonathan (1986) | | |
| Members of Chambers | SHARMA, Kishore (1986) | | |
| Members of Chambers | FOSTER, Charles (1988) | | |
| Members of Chambers | MANNING, Jonathan (1989) | | |
| Members of Chambers | COLVILLE, Iain (1989) | | |
| Members of Chambers | OKOYA, William (1989) | | |
| Members of Chambers | BARKER, Stephen (1989) | | |
| Members of Chambers | PEACOCK, Ian (1990) | | |
| Members of Chambers | DYMOND, Andrew (1991) | | |
| Members of Chambers | CAFFERKEY, Annette (1994) | | |
| Members of Chambers | VANHEGAN, Toby (1996) | | |
| Members of Chambers | TAYLOR, Patrick (1996) | | |
| Members of Chambers | GREATOREX, Helen (1997) | | |
| Members of Chambers | QURESHI, Tanveer (2000) | | |
| Members of Chambers | AGNIHOTRI, Naveen (2001) | | |
| Members of Chambers | BELOFF, Rupert (2001) | | |
| Members of Chambers | LOVEGROVE, Stephanie (2004) | | |
| Members of Chambers | MCATEER, Helen (2008) | | |
| Members of Chambers | SEAL, Philippa (2008) | | |
| Members of Chambers | PANAYI, Christian (2009) | | |
| Members of Chambers | LARKIN, Christopher ( 2010) | | |
| Members of Chambers | PANDIT, Nikesh (2010) | | |
| Members of Chambers | ROBINS, Anneli (2011) | | |
| Members of Chambers | SEDGLEY, Vivienne (2011) | | |
| Members of Chambers | JONES, Selena ( 2011) | | |
| Members of Chambers | ZANG, Clara (2012) | | |
| Members of Chambers | DUNCAN, Salma (2012) | | |
| Members of Chambers | OMAR, Ayesha (2012) | | |
| Members of Chambers | FORD, Olivia (2013) | | |
| Members of Chambers | SHEPHARD, Max (2013) | | |
| Members of Chambers | IMAM, Rayan (2013) | | |
| Members of Chambers | MURRAY, Rea (2015) | | |
| Members of Chambers | FRANCIS, Thomas (2015) | | |
| Members of Chambers | COLVILE, Raoul (2016) | | |
| Members of Chambers | DORFMAN MOHAJER, Rosalee (2015) | | |
| Members of Chambers | ELLIOT, Katharine (2016) | | |
| Members of Chambers | SIDOSSIS, Alexandra (2016) | | |
| Members of Chambers | SARAN, Iulia-Claudia (2016) | | |
| Members of Chambers | DHANOA, Amrit (2016) | | |
| Members of Chambers | GARDINER, Hannah (2016) | | |
| Members of Chambers | HASSANALLY, Salmaan (2017) | | |
| Members of Chambers | HITCHENS, Josh (2018) | | |
| Members of Chambers | LINES, Katie (2018) | | |
| Members of Chambers | HARMS HON JUSTICE, Louis* | | |
| Members of Chambers | CARDUCCI, Prof. Dr. G* | | |
| Members of Chambers | KENNY QC, Caroline (2010)* | | |
| Members of Chambers | STUTZER, Dr Hansjörg* | | |
| Members of Chambers | BYRNE, Garrett (1986)* | | |
| Members of Chambers | BARAV, Ami (1993)* | | |
| Members of Chambers | PETER, Natasha (2001)* | | |
| Members of Chambers | DHANOA, Dilpreet K (2009)* | | |
| Members of Chambers | COHEN, Paul H (2011)* | | |
| Members of Chambers | FORSYTH, Prof. C (1987)** | | |
| Members of Chambers | CHRISTIE, Iain (1989)** | | |
| Members of Chambers | HOFFMAN, David (1997)** | | |
| Members of Chambers | *International Tenants | | |
| Members of Chambers | **Associate Tenants | | |
Staff Figures
: