Ali Malek QC > Chambers of Ewan McQuater QC and Adrian Beltrami QC > London, England > Lawyer Profile
3 Verulam Buildings
Offices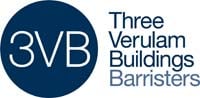 Chambers of Ewan McQuater QC and Adrian Beltrami QC
3 Verulam Buildings
GRAY'S INN
LONDON
WC1R 5NT
England
Ali Malek QC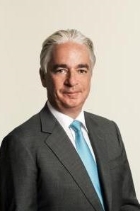 Position
Barrister specialising in commercial law, including banking and financial disputes, insurance and international trade; professional negligence; insolvency; domestic and international commercial arbitration; private international law; aviation; civil fraud; energy law; competition and consumer credit law; and sports law. Cases: XAG [1983]; Cryne v Barclays (1987); Lathia v Dronsfield (1987); R v Southwark Crown Court (1990); Hone v CIBC (1990); EDF Mann v Haryanto (1991); Barclays v Khaira (1992); Tudorgrange v Citibank (1992); Natwest v Daniel (1993); Barclays Bank v Homan (1993); Robertson v CIBC (1994); James v Barclays (1994); Glencore International AG v Bank of China [1996]; National Provincial Building Society v Lloyd (1996); Barclays Bank v Thomson (1997); BCCI v Price Waterhouse (1998); Ispahani v Bank Melli (1998); Box, Brown & Jacobs v Barclays Bank (1998); Bolkiah v KPMG (1999); Yorkshire Bank v Halls (1999); Yorkshire Bank v Lloyds (1999); Young v Robson Rhodes (1999); Halewood v ABC (2000); Turner v RBS [2000]; Sepoong v Formula One (2000); Portman v Dussangh (2000); Alliance & Leicester v Slayford (2000); Casson v Ostley (2001); Montrod v Grundkottor (2002); Nash v Paragon (2002); Eurolife v FSA (2002); Lloyds TSB v Hayward (2002); Dardana v Yukos (2002); Dubai v Salaam (2002); Sabena v SIA (2003); Niru Battery v Milestone (2004); Mann v Coutts (2004); RBC v Rabobank (2004); Financial Institutions v Negril (2004); Valse v Merrill Lynch (2004); OFT v Lloyds (2004); Kayo v Blue Wings [2005]; JP Morgan v Primacom AG [2005]; Paragon Finance v Pender [2005]; Dornoch v Mauritius Union Assurance [2006]; Walnapatrias v Lehman Brothers [2006]; Lopes v Howard Kennedy [2006]; AG of the Cayman Islands v James Cleaver [2006]; AIG Capital v Republic of Kazakhstan [2006]; Republic of Kazakhstan v Istil [2006, 2007 and 2008]; AWB v North American Steamships [2007]; Jafari-Fini v Skillglass [2007]; Akai Holdings v Robson Rhodes [2007]; Sea Emerald v Prominvestbank [2008]; Elaktrim SA v Vivendi Holdings [2008]; Langbar v Rybak [2008]; OFT v Abbey [2009]; Pacific International Sports Clubs v Soccer Marketing International [2009]; Cherney v Deripaska [2009]; Sibir Energy v Tchigirinski [2009]; Pacific International Sports Clubs Ltd v Soccer Marketing International Ltd [2009 and 2010]; Parabola v Browalla [2010]; Linsen v Humpuss Sea [2011]; Standard Chartered Bank v Ceylon Petroleum Company [2011]; Berezovsky v Abramovich and others [2012]; Ferrexpo AG v Gilson Investments Limited and ors [2012]; Royal Bank of Scotland v Hicks [2012]; Abbar v Saudi Economic & Development [2013]; Forsta AP v Bank of New York SA [2013]; Starbev v Interbrew Central European Holdings [2014].
Career
Called 1980; QC 1996; recorder 1998; Deputy High Court Judge 2008. Publications: paper on issues concerning cross-border disputes involving banks, presented at the International Bar Association/American Banking Association in Washington; 'Cross-Border Fraudulent Activity'; joint paper presented at the Creaton Conference on 'Banks, Fraud and Crime'; joint article with Caroline Lewis on 'Worldwide Injunctions'; Jack, Malek and Quest 'Documentary Credits' (4th ed) (2009).
Education
Oxford University (MA); BCL.
Lawyer Rankings
(Leading Silks)
Ranked: Tier 2
Ali Malek QC–3 Verulam Buildings 'Ali has a brilliant mind and is meticulous and hardworking.'
(Leading silks)
Ranked: Tier 1
Ali Malek QC –3 Verulam Buildings 'Highly engaged, responsive, commercial and precise – advice is commercial, practical and effective.'
(Leading Silks)
Ranked: Tier 1
Ali Malek QC – 3 Verulam Buildings ' Ali has a unique ability to spot winning points in a case and to deliver arguments in a way which judges find appealing. '
(Leading Silks)
Ranked: Tier 1
Ali Malek QC – 3 Verulam Buildings ' Pragmatic in the extreme and excellent at cutting through the issues. '
(Leading Silks)
Ranked: Tier 4
Ali Malek QC – 3 Verulam Buildings ' He has command of the court room and the respect of the bench, and he has an incredible capacity to absorb information quickly. '
(Leading Silks)
Ranked: Tier 2
Ali Malek QC – 3 Verulam Buildings ' A silk with a very good client manner. He is an excellent advocate. '
(Leading Silks)
Ranked: Tier 1
Ali Malek QC – 3 Verulam Buildings ' An extremely good tactician; commercial and pragmatic and very experienced – Ali has seen it all before, which inspires confidence. '
(Leading counsel as arbitrators)
Ranked: Tier 1
Ali Malek QC – 3 Verulam Buildings ' An arbitrator who brings an profound knowledge and experience of commercial law and commercial litigation to the business of arbitrating. '
(Leading Silks)
Ranked: Tier 1
Ali Malek QC – 3 Verulam Buildings ' Individual strengths of Ali include his command of the law, strategic thinking, oral advocacy and attention to detail and preparation. Ali is fantastic in all of these areas, really top-notch. '
(Leading Silks)
Ranked: Tier 4
Ali Malek QC – 3 Verulam Buildings ' Highly intelligent, a quality silk. '
(Leading Silks)
Ranked: Tier 3
Top Tier Firm Rankings
Firm Rankings