Set Profile > 9 Gough Chambers > London, England
9 Gough Chambers
Offices
Chambers of Jacob Levy QC
9 Gough Chambers
The Chambers of Jacob Levy QC
3-5 Norwich Street
EC4A 1DR
England
9 Gough Chambers > The Legal 500
Rankings

Ranked: Tier 2

Ranked: Tier 3
9 Gough Chambers is a 'leading set for personal injury with an enviable reputation' which 'has successfully attracted barristers who are exceptionally good and yet truly approachable'. This 'fantastic set' offers 'unparalleled expertise' across 'the full spectrum of cases', with a particular focus on representing claimants in serious brain and spinal injury matters, along with severe psychological injuries. Andrew Ritchie QC is representing all the claimants in Richards & 83 others v TUI, following the attack in Tunisia in which 34 British citizens were murdered by a lone gunman. Industrial disease is another key area of expertise for this set, as illustrated by John Foy QC's involvement with Beall v Euro Construction Scaffolding Ltd, a fatal asbestos exposure case.
Giles Mooney QC
-
9 Gough Chambers
'
A good communicator who grasps all the issues extremely quickly. Giles is a very personable, approachable, helpful and experienced barrister.
'
Ranked: Tier 1
Stephen Glynn
-
9 Gough Chambers
'
Very thorough and supremely well-prepared. Super manner with clients, and a devastatingly calm advocacy style.
'
Ranked: Tier 1

Ranked: Tier 2
9 Gough Chambers is 'simply a fantastic set' with a 'national reputation for clinical negligence work', which 'offers an excellent service' and practitioners who 'always deal with matters effectively and efficiently'. The range of matters handled spans cases involving genetic issues, delayed diagnosis of cancer and other conditions, and negligent dental treatment or failed cosmetic surgery. Andrew Ritchie QC successfully acted for the claimant in Ashmore v S Yorkshire Ambulance, which revolved around the detail of the appropriate procedure for ambulance staff when assessing and handling a patient at home, and also represents the claimant in Pinole v Ashford & St Peters Hospital, a high-value cerebral palsy case. The 'really focused' Shahram Sharghy and 'pragmatic tactician' Holly Tibbitts are two up-and-coming juniors of note.
Giles Mooney QC
-
9 Gough Chambers
'
Able to digest complex legal and medical issues and dilute them into simple terms which clients are able to understand.
'

Ranked: Tier 4
Claire Harden-Frost
-
9 Gough Chambers
'
She has excellent judgement, strong independence of mind, and a willingness to speak out and challenge others - be that judges, opponents, or others connected to a case. She demonstrates sound legal judgement as well as pragmatism which is an effective combination.
'
Ranked: Tier 3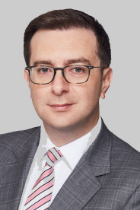 James Thacker
-
9 Gough Chambers
'
A thoroughly prepared, calm, hardworking and assured criminal advocate, James is meticulous in every area of his preparation. He leaves no stone unturned and is a strong advocate and negotiates robustly with opponents.
'
Ranked: Tier 3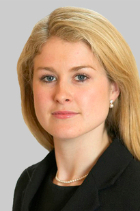 Emily Verity
-
9 Gough Chambers
'
Emily, in my view, is an oustanding advocate combining rare qualities of intellect and diplomacy. The modest attractive style is founded on real confidence.
'
Ranked: Tier 3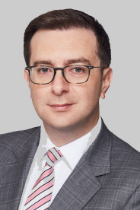 James Thacker
-
9 Gough Chambers
'
Detailed and focused preparation leading to a very strong grasp of all areas of the complicated case in which we were involved. Was strong in every area of the case and his advocacy was thorough, clear and persuasive. Reliable, friendly and excellent at working within a team and leading it. He is unshakeable in court.
'
Ranked: Tier 3
Eleanor Mawrey
-
9 Gough Chambers
'
Eleanor always demonstrates the highest professional standards. I have seen her work well under immense pressure; she is especially good at understanding and translating complex expert accounting evidence for a jury.
'
Ranked: Tier 4
Gareth Munday
-
9 Gough Chambers
'
A fantastic advocate. An excellent lawyer who knows the law and how to apply it to the facts of a case. Always decisive and a team player in large fraud cases.
'
Ranked: Tier 4
9 Gough Chambers has 'some of the most able barristers' in the children law arena. It is a 'good set that is very accommodating and the barristers are very experienced in this field.' The set's members receive praise for their public law work and also for their expertise across a broad range of complex issues from radicalisation through to sexual abuse cases. In addition, members frequently represent parents in disputes over arrangements for their children. Tim Parker is the set's foremost leading junior, followed by Esther Maclachlan, Oliver Millington, and Tara Vindis.
Ranked: Tier 4

Helen Pooley
-
9 Gough Chambers
'
A very polished advocate, who can assimilate considerable information and explain it in lay terms. Helen can be robust when required, yet also incredibly sympathetic - both are very necessary skills when dealing with injured people.
'
Ranked: Tier 4

Tom Little QC
-
9 Gough Chambers
'
A phenomenon. He is a brilliant lawyer with a razor-sharp mind, who is able to crunch through complex problems, apply a breadth and depth of legal knowledge to them and come to a clearly expressed answer.
'
Ranked: Tier 4
After almost three decades based at 9 Gough Square, rebranded common law set 9 Gough Chambers has moved to new state-of-the-art facilities at 5 Norwich Street. In other recent news, fraud, commercial, and regulatory law specialist Giles Bedloe has joined the set from Drystone Chambers, while Jennifer Newcomb has been appointed a Recorder sitting in Crime on the South Eastern Circuit.
Testimonials
Clerks:
As with any good chambers, the clerks are phenomenal. Led by Mike, they have an in-depth knowledge of both the needs of solicitors and the various strengths of their barristers, allowing an ability to apply a perfect match of a barrister to the case. They are always contactable and do everything a solicitor would hope for from a barrister's clerk.
Michael Goodridge leaps to attention should anything ever be even slightly less than optimal from the solicitors' point of view. He completely gets customer service.
Ellie Brand is an asset to chambers. She really is at the top of her game.
Excellent – Ellie Brand leads the civil clerking team and is super organised, great with clients and always goes the extra mile to ensure whatever it is that needs doing is done.
Excellent clerking by Ellie Brand and Mike Goodridge and they can both be relied upon.
I have always found all of the clerks to be extremely pleasant and accommodating. However, special mention has to be made regarding Michael Goodridge and Ellie Brand. They go out of their way to help at all times and are extremely efficient with their responses/counsels diary management.
I have always found the clerking team to be good, helpful and accommodating. Michael Goodridge has created a good clerking team with a sound client-friendly focus.
I have known the clerks for many years, in particular Mike Goodridge, who is excellent and never too busy to help.
I have mainly dealt with Ellie Giles clerk and she is extremely quick at responding and organising conference dates etc. I feel she is a great link to counsel and an extremely organised individual. A pleasure to work with.
Jaime Brooks head of the court of protection clerks team has always been fantastic. He goes out of his way to assist and is friendly and engaging. Jaime makes a point of understanding the issues in a case in order to identify the correct counsel for the matter. He also arranges many events to facilitate discussions with counsel so that you can get to know counsel and feel better informed as to counsel's experience in particular areas.
Jaime Brooks is excellent. Reliable, quick to respond and willing to assist whenever he can. If there's a problem with availability or a clash in the diary, then he'll look for a workable solution. Other family clerks in the team aren't as experienced, but still generally provide a good service.
Michael Goodridge has a well-earned reputation as a formidable clerk. He leads an excellent team, including Ellie Brand and Tom Priest in the fees room. The service from start to finish of a case is excellent.
Michael Goodridge is just brilliant so down to earth so astute and again great to work with Ellie Brand also very professional and easy to work with. During a trial in the Royal Courts of Justice, the clerks were so supportive not only to me as an instructing solicitor but also to the claimant and the family.
Michael Goodridge – Director of Clerking is fantastic. Provides an excellent efficient service, quickly responding to any queries and organising matters in a timely fashion.
Ellie Brand – Excellent and will always deal with any issue thrown at her. Always quick to respond and proactively help in any way she can.
The clerking operation at 9 Gough Chambers is friendly, efficient and well run. Mike Goodridge runs the clerking team superbly and Ellie Brand goes out of her way to accommodate all unusual/short notice requests.
The clerks are also first class. They are very prompt in dealing with matters. Ellie Brand in particular is very helpful.
The clerks are excellent. I believe Jaime Brooks and Thomas Bennett are two of the best clerks I have worked with.
The clerks are helpful and on the whole, instructions are dealt with expeditiously. They will be pragmatic with their approach to fees. So you feel that you are all part of the same team.
The clerk's room is excellent. Jaime Brooks and Thomas Bennett, are amongst the best family clerks I have worked with. Both Jaime and Thomas have excellent knowledge of the various types of cases and are almost always able to offer cover for my matters. On the rare occasion when the cover is not immediately available, the clerks will make every effort to assist.
They are extremely well clerked by Jaime. He is always extremely organised with the diary and will bend over backwards to get you the counsel you need if at all possible. Billing practices are very efficient.
They have an excellent clerks room run by Michael Goodridge, a true gentleman and businessman. Their Executive Civil Clerk Ellie Brand deserves a mention. She is a true star of the future. great personality, great business acumen and a delight to work with.
Tom and Jaime provide a great service and are personable and friendly clerks. If there is ever an issue, for example, a barrister going part-heard, we are informed immediately and they work exceptionally hard to resolve it.
Set:
9 Gough Chambers are certainly my go-to set and have been for several years now. They are personable and extremely helpful at all times. The clerks are fantastic and do a great job of always making sure someone is available to help. Again, it is always a pleasure working with them.
9 Gough Square is excellent. Strength in depth at both the junior and senior ends. Also very corporate feel administratively. A very slick outfit.
9 Gough Square are one of my go-to sets for Claimant Personal Injury work. They have an extraordinary strength and depth of Counsel who are a match to any claim. I can always rely on chambers to assist.
9 Gough Square chambers are excellent, they offer excellent services they are helpful reliable and go out of their way to accommodate you. They are very friendly and offer excellent services
9 Gough Square have a huge amount of experience in the field of personal injury and will always try to find availability when needed. I find them to be very reliable,
9 Gough Square have a number of excellent Children Law barristers which is reassuring if it is not possible for the same advocate to cover every hearing on a case.
9 Gough Square is a superb common law set. Their criminal team has a number of superb barristers with a broad range of experience, providing reassurance if a brief ever has to be returned.
9 Gough Square remains the set of choice for significant big-ticket Claimant personal injury and clinical negligence cases.
9 Gough Square; there is strength and depth of experience from a catastrophic injury perspective.
9 GS offers an excellent service if a barrister is not available then an alternative of similar standing is suggested.
9GS are a very accommodating set, they have retained key staff which means you know who to go to with queries. They do their best to organise diaries to ensure hearings are covered and get in touch early with any difficulties. They recently ran an interesting court of protection webinar.
A strong set providing expertise in both PI and COP work, giving an ability to support a wide range of our client needs. Very confident barristers with great expertise.
Chambers are very strong public law set. There is strength in depth in these chambers.
The family team is very strong although fairly small. There are benefits of a mixed civil set as some barristers can offer expertise in cases with a cross over, particularly non-accidental injury cases.
Very bright set generally with some outstanding practitioners in the clinical negligence field. They offer training and are very approachable and helpful to their instructing solicitors. There is never a 'them and us' feel. Everyone is pulling together. Good clerks and they offer conference facilities for meetings/JSMs when needed.
9 Gough Chambers >
Set Profile
9 Gough Chambers is a leading common law set based in London but appearing in courts throughout England and Wales and abroad. The key practice areas are personal injury, clinical negligence, professional negligence, fraud and serious crime, family, police law, professional disciplinary proceedings and commercial litigation.
The set: The set consists of 75 members, including seven silks. Its clinical negligence and personal injury specialists take active involvement in the Personal Injuries Bar Association and APIL, and appear in very high-profile cases, for instance Corr v IBC, Simmons v Castle, Gosling v Screwfix and EXP v Barker. Members of chambers have also been involved with many successful multimillion-pound claims in the last 12 months. They are involved in editing the leading text books in personal injuries including Kemp & Kemp on Quantum and publish their own range of clinical negligence and personal injuries books. The family team has published a book focusing on the Public Law Outline, with a second edition released in 2015.
9 Gough Chambers' solicitor clients include many of the highest profile specialised personal injury and clinical negligence firms in England and Wales, local authorities, the government legal department, the Serious Fraud Office, HMRC, police solicitors and the Crown Prosecution Service.
Its barristers deliver advice and advocacy in a professional and approachable manner that fits well with professional clients' objectives and provide in-house and external CPD training to solicitors around England and Wales.
Alongside dedication to client service and a friendly and proactive approach, there are several areas that make this set unique; the set has continued to embrace change in the provision of criminal court advocacy by successfully building up a highly respected serious fraud practice with success in high-profile cases such as SFO LIBOR prosecutions; the set has a large number of senior and mid-level juniors with leading quality practices.
Types of work undertaken: The largest group specialises in personal injury and clinical negligence. Leaders and senior juniors appear regularly in ground-breaking cases. The members mainly represent injured claimants, but some do a high volume of defendant work. This team is arranged into special interest sub-groups covering abuse claims, Animals Act, asbestos disease work, catastrophic injuries, CICA, Court of Protection, costs, employers' liability, industrial disease, marine accidents, MIB, occupiers' liability, product liability, road traffic accidents, travel and foreign claims, and sports law. The set publishes a series of PI books including: asbestos claims, clinical negligence claims, manual handling claims, workplace accident claims and work accidents at sea.
Complex fraud work is undertaken by the criminal team for the SFO, the FCA, BERR and the CPS Fraud Unit. Criminal work also covers terrorism, murder, violent and sexual offences with an emphasis on prosecution work for most London Crown Prosecution offices. In addition, a number of members of the criminal team are regularly in the High Court in judicial review cases such as Denby-Collins (the human rights challenge to burglars being killed by homeowners), as well as appearing in the Supreme Court of Appeal on matters of general public importance such as R v Hunter & ors.
The family team has 24 members and is particularly popular with local government solicitors, having preferred set status with most Greater London authorities. Members are instructed in high-profile non-accidental injury, sexual abuse cases and appear in all types of public law children cases, including applications for judicial review. Meanwhile the team has a flourishing private client practice in financial remedies, trust for land claims, contact and residence disputes, and removals from the jurisdiction.
The highly regarded specialist police law practitioners are involved in civil actions against the police, inquests (such as the Diana Princess of Wales inquest), and every type of police-led application, disciplinary proceedings, firearms and liquor licensing.
The commercial and property group has expertise ranging from general commercial contract litigation and arbitration, to sale of goods, consumer credit and leasing agreements, property work and insurance law. The professional negligence group focuses on solicitors', surveyors' and accountants' negligence. The highly regarded employment and discrimination law team represents employees and employers in tribunals all around England and Wales.
Main Contacts
| Department | Name | Email | Telephone |
| --- | --- | --- | --- |
| Head of Chambers | LEVY QC, Jacob (1986) | | |
| Member of Chambers | FOY QC, John (1969) | | |
| Member of Chambers | ALDOUS QC, Grahame (1979) | | |
| Member of Chambers | RITCHIE QC, Andrew (1985) | | |
| Member of Chambers | LITTLE QC, Tom (1997) | | |
| Member of Chambers | McKECHNIE QC, Stuart (1997) | | |
| Member of Chambers | MOONEY QC, Giles (1998) | | |
| Member of Chambers | HILLIER, Nicolas (1982) | | |
| Member of Chambers | HIORNS, Roger (1983) | | |
| Member of Chambers | NAIK, Gaurang (1985) | | |
| Member of Chambers | WILLIAMS, Vincent (1985) | | |
| Member of Chambers | BUCKETT, Edwin (1988) | | |
| Member of Chambers | HOLMES-MILNER, James (1989) | | |
| Member of Chambers | GLYNN, Stephen (1990) | | |
| Member of Chambers | KATRAK, Cyrus (1991) | | |
| Member of Chambers | CROWTHER, Jeremy (1991) | | |
| Member of Chambers | BEGLEY, Laura (1993) | | |
| Member of Chambers | STEPHENSON, Christopher (1994) | | |
| Member of Chambers | PARKER, Timothy (1995) | | |
| Member of Chambers | ELFIELD, Laura (1996) | | |
| Member of Chambers | FORD, Jeremy (1996) | | |
| Member of Chambers | VINDIS, Tara (1996) | | |
| Member of Chambers | BUTLER, Simon (1996) | | |
| Member of Chambers | PAYNE, Jonathan (1997) | | |
| Member of Chambers | MCCRACKEN, Jamie (1998) | | |
| Member of Chambers | GIBBONS, Perrin (1998) | | |
| Member of Chambers | BRINDLE, Simon (1998) | | |
| Member of Chambers | BARRAN, Tabitha (1998) | | |
| Member of Chambers | HORNER, Robert (1999) | | |
| Member of Chambers | DAWSON, Adam (2000) | | |
| Member of Chambers | NELSON, Linda (2000) | | |
| Member of Chambers | SHARGHY, Shahram (2000) | | |
| Member of Chambers | HARDEN-FROST, Claire (2000) | | |
| Member of Chambers | MUNDAY, Gareth (2000) | | |
| Member of Chambers | TAUSSIG, Gurion (2001) | | |
| Member of Chambers | MAWREY, Eleanor (2001) | | |
| Member of Chambers | THACKER, James (2001) | | |
| Member of Chambers | HARTSHORN, Sabrina (2001) | | |
| Member of Chambers | TREGIDGO, Marc (2002) | | |
| Member of Chambers | McALLISTER, Robert (2002) | | |
| Member of Chambers | POUNDER, Esther (2003) | | |
| Member of Chambers | MILLINGTON, Oliver (2003) | | |
| Member of Chambers | RIMMER, Hugh (2003) | | |
| Member of Chambers | VERITY, Emily (2003) | | |
| Member of Chambers | STAMP, Abigail (2004) | | |
| Member of Chambers | MACLACHLAN, Esther (2005) | | |
| Member of Chambers | HOGARTH, Alastair (2005) | | |
| Member of Chambers | NEWCOMB, Jennifer (2006) | | |
| Member of Chambers | LAMB, Edward (2006) | | |
| Member of Chambers | BYRNE, James (2006) | | |
| Member of Chambers | ATKINSON, Catherine (2006) | | |
| Member of Chambers | RODGERS, Ben (2007) | | |
| Member of Chambers | OBORNE, Jennifer | | |
| Member of Chambers | DYKE, Thom (2007) | | |
| Member of Chambers | LAMONT, Kate (2007) | | |
| Member of Chambers | RESTALL, Tom (2007) | | |
| Member of Chambers | BUMPUS, Laura (2008) | | |
| Member of Chambers | TIBBITTS, Holly (2010) | | |
| Member of Chambers | ZURAWEL, Ben (2010) | | |
| Member of Chambers | RAINSBURY, Tom (2010) | | |
| Member of Chambers | DEAN, William (2011) | | |
| Member of Chambers | HUNWICK, Sarah (2011) | | |
| Member of Chambers | POOLEY, Helen (2012) | | |
| Member of Chambers | COLEMAN, Kieran (2012) | | |
| Member of Chambers | PARTOS, Natasha (2012) | | |
| Member of Chambers | SCHMITT, John (2013) | | |
| Member of Chambers | HIBBERD, Laura (2013) | | |
| Member of Chambers | STEVENS, Elizabeth (2015) | | |
| Member of Chambers | JONES, Thomas (2015) | | |
| Member of Chambers | MELSA, Max (2015) | | |
| Member of Chambers | MUFTI, Kyah (2016) | | |
| Member of Chambers | RICHARDS, Jake (2017) | | |
| Member of Chambers | NOORALI, Aqeel (2017) | | |
| Member of Chambers | BUNCE, Theodore (2018) | | |
| Director of Clerking and Business Development | GOODRIDGE Michael | | |
| Director of Operations | WALTERS, Gordon | | |
| Senior Family & Court of Protection & Managing Civil Clerk | BROOKS, Jaime | | |
| Senior Criminal Clerk | LANDA, David | | |
| Executive Civil & Mediation Clerk | BRAND, Ellie | | |
Barrister Profiles
| Photo | Name | Position | Profile |
| --- | --- | --- | --- |
| | Mr Grahame Aldous |  Personal injury. Clinical negligence. Catastrophic injury claims and claims involving maritime… | View Profile |
| | Ms Catherine Atkinson | Catherine joined Chambers in 2008 after successful completion of her pupillage. She… | View Profile |
| | Ms Tabitha Barran | Tabitha was called to the Bar in 1998 and since that date… | View Profile |
| | Ms Laura Begley | All aspects of clinical negligence work and personal injury work with additional… | View Profile |
| | Mr Simon Brindle | | View Profile |
| | Mr Edwin Buckett | An experienced civil practitioner specialising in police law, professional negligence claims, personal… | View Profile |
| | Ms Laura Bumpus | Laura has a particular interest in personal injury cases and regularly represents… | View Profile |
| | Mr Simon Butler | Simon is a leading barrister who applies expertise and innovation to a… | View Profile |
| | Mr James Byrne | James has a growing reputation specialising in the field of complex fraud,… | View Profile |
| | Mr Kieran Coleman | Kieran is regularly instructed in Fast track PI work, family care proceedings… | View Profile |
| | Mr Jeremy Crowther | Jeremy has been a tenant at 9 Gough Square since 1993 following… | View Profile |
| | Mr Adam Dawson | Adam has contributed to a number of publications including Jordans Guide to… | View Profile |
| | Mr William Dean | Barrister undertaking broad common law work. William Dean appears in court daily… | View Profile |
| | Ms Laura Elfield | Laura has a mixed civil practise, specialising in personal injury, employment law,… | View Profile |
| | Mr Jeremy Ford | Jeremy practices in all aspects of personal injury litigation. His specialisms include… | View Profile |
| | Mr John Foy | John Foy QC specialises in serious personal injury and clinical negligence cases,… | View Profile |
| | Ms Perrin Gibbons | Perrin has a busy and established practice specializing in personal injury and… | View Profile |
| | Mr Stephen Glynn | Stephen has huge experience in all matters personal injury drawn from over… | View Profile |
| | Ms Claire Harden-Frost | Claire is an experienced criminal barrister who prosecutes and defends serious and… | View Profile |
| | Ms Sabrina Hartshorn | | View Profile |
| | Mr Nicolas Hillier | Personal injury and professional (clinical and legal) negligence litigation, predominantly employers' liability… | View Profile |
| | Mr Roger Hiorns | Roger Hiorns graduated from the University of Birmingham in 1982 and was… | View Profile |
| | Mr Alastair Hogarth | Al is client focussed and practical with a view to achieving the… | View Profile |
| | Mr James Holmes-milner | James practises in the fields of property and insolvency, traditional and commercial… | View Profile |
| | Mr Rob Horner | Called 1999; Mediation Advocate | View Profile |
| | Ms Sarah Hunwick | Sarah became a member of chambers at the beginning of October 2013… | View Profile |
| | Mr Thomas Jones | Thomas is a busy common law practitioner who appears in court on… | View Profile |
| | Mr Cyrus Katrak | Cyrus Katrak is a specialist personal injury and clinical negligence practitioner and… | View Profile |
| | Mr Ed Lamb | Ed is an advocate and advisor who specialises in general civil (with… | View Profile |
| | Ms Kate Lamont | Barrister. Kate has a busy mixed practice. She advises and appears in… | View Profile |
| | Mr Jacob Levy | Jacob has spent his entire professional life at 9 Gough Square (formerly… | View Profile |
| | Mr Tom Little | Crime: As Treasury Counsel Tom regularly prosecutes homicide trials at the Old… | View Profile |
| | Ms Esther Maclachlan | Esther has a mixed civil and family law practice. Her civil practice… | View Profile |
| | Ms Eleanor Mawrey | Eleanor is an experienced barrister practising in serious crime and is listed… | View Profile |
| | Mr Stuart Mckechnie | Called 1997. Silk 2018 Stuart specialises in the highest value catastrophic injury… | View Profile |
| | Mr Oliver Millington | The focus of Oliver's family practice is on public law proceedings in… | View Profile |
| | Mr Giles Mooney | Called 1998. Silk 2019.Giles is a civil practitioner specialising in cases of… | View Profile |
| | Mr Gareth Munday | Gareth prosecutes and defends in relation to sexual offences, general crime and… | View Profile |
| | Mr Gaurang Naik | Gaurang has a broad based practice consisting of personal injury and general… | View Profile |
| | Ms Linda Nelson | Linda has a specialist clinical negligence, personal injury and costs practice with… | View Profile |
| | Ms Jennifer Newcomb | A thorough and persuasive advocate, Jennifer practices predominantly in criminal law, clinical… | View Profile |
| | Ms Jennifer Oborne | Jennifer specialises in General Crime, Prison and Police Law and International work.… | View Profile |
| | Mr Tim Parker | Tim is a barrister and arbitrator specialising in family and associated civil… | View Profile |
| | Ms Natasha Partos | Natasha's practice has quickly developed and she now undertakes a broad spectrum… | View Profile |
| | Mr Johnathan Payne | The focus of his practice is multi-track high-value claims either at first… | View Profile |
| | Ms Helen Pooley | Helen joined chambers in October 2013 upon completion of her pupillage. She… | View Profile |
| | Ms Esther Pounder | Esther has considerable experience in dealing with the whole variety of personal… | View Profile |
| | Mr Tom Rainsbury | Since joining Chambers, Tom has developed a thriving and varied practice. He… | View Profile |
| | Mr Tom Restall | Tom has a busy and varied civil practice. He is regularly instructed… | View Profile |
| | Mr Andrew Ritchie | Winner of the Legal 500 Award for Personal Injury and Clinical Negligence… | View Profile |
| | Mr Benedict Rodgers | Ben is a civil practitioner with experience across a wide range of… | View Profile |
| | Mr John Schmitt | Following the successful completion of pupillage at 9 Gough Square, John has… | View Profile |
| | Mr Shahram Sharghy | Shahram undertakes instructions on behalf of Claimant's and insurers in the three… | View Profile |
| | Ms Abigail Stamp | | View Profile |
| | Mr Christopher Stephenson | Personal injury and clinical negligence, exclusively for Claimants, in cases of the… | View Profile |
| | Mr Gurion Taussig | Gurion has a busy paperwork and court practice in the fields of… | View Profile |
| | Mr James Thacker | Criminal law with specialisms in Financial Crime, Sexual offences and Child Abuse,… | View Profile |
| | Ms Holly Tibbitts | Holly is a clinical negligence and personal injury specialist. She is a… | View Profile |
| | Ms Emily Verity | Emily has specialised in the overlap of areas offered by Chambers, in… | View Profile |
| | Ms Tara Vindis | Specialist in child law, both public and private law and related civil… | View Profile |
| | Mr Vincent Williams | Vincent is enormously experienced, having practised in the fields of police law… | View Profile |
| | Mr Ben Zurawel | Ben was called to the Bar in 2010 and came to 9… | View Profile |
Languages
French English
Memberships
Association of Personal Injury Lawyers (APIL) AvMa
Top Tier Set Rankings
Set Rankings