Sophie O'Sullivan > Chambers of Oliver Blunt QC & Sally O'Neill QC > London, England > Lawyer Profile
Chambers of Oliver Blunt QC & Sally O'Neill QC
Offices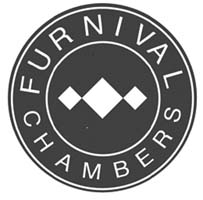 Chambers of Oliver Blunt QC & Sally O'Neill QC
Furnival Chambers
32 FURNIVAL STREET
LONDON
EC4A 1JQ
England
Sophie O'Sullivan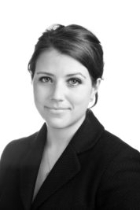 Position
Barrister
Career
Sophie's practice encompasses all areas of criminal law, primarily defending, as a led junior and junior alone.
Since joining Chambers in 2013 Sophie has appeared in multi-handed murder and conspiracy to murder trials, complex multi-handed fraud and financial offences cases, as well as allegations of conspiracy to supply Class A drugs and the most serious sexual offences.
Sophie is currently instructed to defend an individual charged with the murder of his mother; as a junior alone representing one of twenty-five defendants said to have been part of a 5 year large-scale conspiracy to fraudulently import tobacco and cigarettes into the UK; and, as junior alone, a defendant charged together with others in a £500,000 money laundering conspiracy.
Aside from crime, Sophie also has a busy regulatory practice. She frequently appears before the Nursing and Midwifery Council, Health Care Professionals Council, and the General Pharmaceutical Council representing nurses, midwives, pharmacists social workers and other professionals facing allegations of professional misconduct and/or lack of competence. Sophie acts for registrants at all stages of the proceedings from interim orders to final hearings and reviews.
Sophie was appointed to the CPS Panel of Advocates at Grade 1 in 2015
RECENT CRIMINAL CASES:
R v RS (Central Criminal Court) 2018 – Led by Oliver Blunt QC, Sophie is currently defending in a multi-handed murder trial.
R v RL (Maidstone Crown Court) 2017 – Sophie defended as a led junior in a multi-handed high value car-ringing conspiracy which involved complex analysis of evidence particularly in relation to covert surveillance, prison audio recordings and cell site analysis.
R v AA (Cambridge Crown Court) 2016 – As a junior alone Sophie successfully defended a young man charged with grievous bodily harm with intent having been accused of repeatedly stabbing the victim in the chest and stomach. Following legal argument relating to the admissibility of the Defendant's police interviews the Crown offered no evidence.
R v RY (Birmingham Crown Court) 2016 – Sophie appeared as a led junior in Birmingham Crown Court in the successful defence of man charged with conspiracy to murder. The proceedings required meticulous examination of the Crown's disclosure process and volumes of unused material which precipitated complex disclosure arguments. Following upon 7 weeks of disclosure argument the prosecution discontinued their case against the defendant.
R v BG (Wolverhampton Crown Court) 2016 – Led by Oliver Blunt QC, successfully advancing a submission of no case to answer at the close of the prosecution case to an allegation of grievous bodily harm with intent on the basis that the Crown are unable to prove that the Defendant's actions, even if proved, were causative of the Complainant's injuries – other potential events could not be excluded as being the sole cause of the head injuries, therefore causation could not be established.
R v JT (Aylesbury Crown Court) 2016 – Successful defence of the first of two defendants charged with joint enterprise actual bodily harm where it was alleged that the Defendant used a metal pole to beat the Complainant to the ground, causing a fractured skull. The Defendant accepted presence but successfully advanced the defence of self defence.
R v CD (Southampton Crown Court) 2016 – Led by Jeremy Carter-Manning QC securing the acquittal of the Defendant who was charged with rape. The case required careful scrutiny and examination of complex forensic and toxicological evidence, the issue in the case being that of consent and/or belief in consent.
R v EC (Aylesbury Crown Court) 2016 – Successful defence of an allegation of sexual assault said to have been carried out by a mental health nurse upon a colleague whilst on duty at work.
R v TA (Wood Green Crown Court 2016) – Sophie secured the acquittal a defendant accused of dwelling burglary where the prosecution evidence was CCTV footage and the alleged positive 'recognition' identification of the defendant by 3 police officers having viewed the CCTV stills.
R v A (Aylesbury Crown Court) 2015 – Acting as junior alone secured the acquittal of a defendant charged with grievous bodily harm. Successful advancement of the defence that person(s) unknown must have caused the grave injuries to the Complainant in the period of time after leaving the company of the Defendant and being discovered by passers-by on the road.
R v C (Kingston Crown Court) 2015 – Representing one of two defendants, secured the acquittal of the Defendant charged with possession with intent to supply 1.3kg of cannabis (and acquittal of simple possession in the alternative). Successful advancement of the defence that the Defendant did not know the drugs and paraphernalia found in her kitchen cupboard where she lived alone with her young children were there. The co-defendant was convicted.
R v C & Others (Central Criminal Court) 2014 – 2015: Led by Lisa Wilding QC as Second Junior for the Crown in the successful prosecution of 4 men, all of whom were convicted of double murder following a complex 3 month trial which involved substantial analysis of cell site and forensic evidence, particularly in relation to phone 'co-location' and the varied mechanisms of blood deposition.
R v H (Court of Appeal Criminal Division) 2014: Successfully granted leave to appeal sentence before the full court following a renewed application on the question of whether a determinative sentence of imprisonment may lawfully run consecutive to an extended determinative sentence under the Criminal Justice Act 2003, as amended by the Legal Aid Sentencing and Punishment of Offenders Act 2012.
RECENT REGULATORY CASES:
NMC v LH (Nursing and Midwifery Council) 2018: Sophie secured a finding of no impairment in relation to a newly qualified midwife, despite comprehensive factual admissions in relation to wide ranging allegations of lack of competence which precipiated her summary dismissal by her Trust employer.

NMC v GN (Nursing and Midwifery Council) 2017: Sophie appeared on behalf of a prison nurse who was accused of multiple clinical failings arising in the hours before the prisoner died of an overdose. All facts were found not proved.
NMC v SA (Nursing and Midwifery Council) 2017: Sophie secured a 1 year Caution Order for the Registrant following a fully contested hearing where the facts found proved included physical and emotional mistreatment of the patient under her care.
GPHC v LR (General Pharmaceutical Council) 2017: Secured a 6 month Conditions of Practice Order for a pharmacist who had admitted lack of competence across broad core areas of practice over an 18 month period in circumstances where at the time of the Final Hearing the Registrant had been out of work for nearly 3 years. The case had specific health features and required particular sensitivity throughout the proceedings.
HCPC v CH (Health Care Professions Council) 2017: Sophie secured a 6 month suspension order for a practitioner who had findings of protracted dishonesty against her as well as misconduct in relation to clinical errors over a 7 month period.
NMC v MAS (Nursing and Midwifery Council) 2016: Secured the minimum 1 year Caution Order at the outcome of a trial where it was accepted by the Registrant that but for her error in the administration of the relevant medicine to the patient he would not have died.
HCPC v DB (Nursing and Midwifery Council) 2015: Successful submission of no case to answer at both the factual and misconduct stages. Facts found not proved on 3 charges Misconduct not found on any of the 12 charges.
NMC v NC (Nursing and Midwifery Council) 2015: Secured a Caution Order at the outcome of proceedings for a registrant who had been found to have dishonestly concealed from her employer the NMC referral and investigation. 5 further charges found not proved.
Memberships
Lincoln's Inn; Criminal Bar Association
Education
Called to the Bar 2011
Lawyer Rankings
Top Tier Firm Rankings
Firm Rankings