Set Profile > Furnival Chambers > London, England
Furnival Chambers
Offices
Chambers of Oliver Blunt QC & Sally O'Neill QC
Furnival Chambers
32 FURNIVAL STREET
LONDON
EC4A 1JQ
England
Furnival Chambers > The Legal 500
Rankings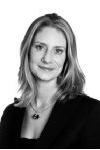 Ranked: Tier 2
Furnival Chambers is 'a very solid criminal set' with 'talented individuals', who mostly defend but also handle complex prosecution cases. Stephen Moses QC and Ben Gordon represented two police officers who were accused of the gross negligence manslaughter after a female prisoner died by suicide whilst they were on duty; both defendants were acquitted. On the prosecution side, Shannon Revel was instructed as junior counsel by the Crown Prosecution Service (CPS) to prosecute seven members of the Hell's Angels and Red Devils motorcycle clubs in Slough for the premeditated attack on a rival club; all defendants were convicted. In 2020, Frida Hussain QC took silk.
Shannon Revel
-
Furnival Chambers
'
Shannon is a formidable advocate who commands the respect of opposing advocates and judges, with her calm and unassuming demeanour. She takes pride in her thorough preparation of a case, which enables her to make complex legal submissions with apparent ease. Her dedication to her clients and ethos of leaving no stone unturned, set her apart from other advocates in the field. Whether she is prosecuting or defending Shannon gives her all to a case.
'
Ranked: Tier 1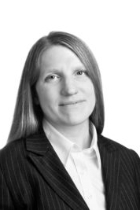 Julia Smart QC
-
Furnival Chambers
'
Always calm under pressure. Her preparation, decision making and judgement are outstanding. She is a worthy addition to the rank of QC.
'
A 'solid, reliable set' with some 'very good fraud practitioners', Furnival Chambers' David Durose QC is acting for the Crown Prosecution Service (CPS) in a multi-defendant boiler room case worth £3m concerning the sale of coloured diamonds. In another matter, Charlotte Yarrow was instructed for the defence of an individual, one of ten defendants, concerning a large-scale fraud and money-laundering case worth £25m; her client was the only defendant who was acquitted of the charges.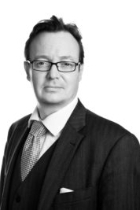 Giles Cockings QC
-
Furnival Chambers
'
Giles in an undoubted heavyweight in the fraud arena. He has great experience in this field, and uses that experience to devastating effect in advancing his client's case. He has a shrewd tactical brain.
'
Ranked: Tier 3
Charles Sherrard QC
-
Furnival Chambers
'
He is simply excellent at understanding complex and detailed financial concepts and transactions and has the rare quality of being able to explain this material in ordinary language making it accessible to all. He is an excellent and engaging jury advocate who is capable of holding the interest of the courtroom even when dealing with difficult and detailed material.
'
Ranked: Tier 3

David Durose QC
-
Furnival Chambers
'
Excellent analytical skills combined with a structured practical approach. A strategic thinker. A captivating cross-examiner, with an intuitive way of addressing the jury.
'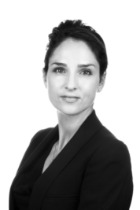 Charlotte Yarrow QC
-
Furnival Chambers
'
Utterly charming, extremely effective advocate, with a great capacity to remain cool under pressure and to put her case soundly and effectively. Her no-nonsense approach disarms witnesses and judges in equal measure.
'
Furnival Chambers houses 'a strong extradition team' made up of 'talented practitioners', including the 'formidable' Catherine Brown who successfully defended the requested person in Hoxhaj v The Government of Albania. The case concerned an extradition request that was made for the individual for alleged offences of murder and attempted murder linked to a historical blood feud in Albania in 1996. The 'methodical' Nicholas Hearn is described as having 'an encyclopedic knowledge of extradition law and an analytical approach to cases which lets him quickly distill the important points'. 'Talented and able advocate' Joel Smith combines being junior treasury counsel with an extradition practice spanning high-profile cases which includes being a member of the legal team representing the USA which is seeking the extradition of Julian Assange. 'Tenacious and approachable', Amanda Bostock is well-respected for prosecution work, in particular, due to her 'robust cross-examination skills'.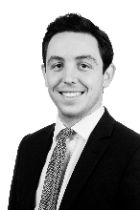 Craig Harris
-
Furnival Chambers
'
Craig is a passionate lawyer, whose commitment to a case is admirable and does not go unnoticed by clients. He thinks carefully about the arguments he wishes to make and works collaboratively when preparing for a case.
'
Ranked: Tier 3
Furnival Chambers
has strong expertise in crime, fraud, and extradition matters. In recent news,
Harry MacDonald
, formerly of Westgate Chambers, joined the set in January 2020 and
Frida Hussain QC
 took silk in March 2020.
Testimonials
Clerks:
Fred Cross is an excellent extradition clerk who is polite, charming and can work miracles with the notoriously difficult Administrative Court listing office!
They are on top of their game and they have an excellent structure to ensuing nothing gets missed. They present themselves in a professional manner and they work in a presentable fashion, namely their officers are tidy and organised.
The clerks at Furnival are the best in the business. Truly wonderful to work with and all are a safe pair of hands. The knowledge of the clerks of their barristers is unrivalled which means they are able to match the right barrister with the right lay client and solicitor client.
The admin staff and billing department are very efficient and ensure that all fees are claimed expeditiously which avoids issues for solicitors of receiving fee notes when the case has already been billed.
The Clerks at Furnival Chambers are a Solicitors dream, they are approachable, understandable and always do their utmost to service the needs of the Solicitors.
Set:
Excellent all round set. Charlie Sherrard QC and Michael Holland QC are right at the top of criminal defence silks at present.
Extremely competent set of criminal defence chambers.
Furnival chambers are a collegiate group of solidly experienced advocates. Every one is a pair of safe hands.
Furnival Chambers are a one-stop shop for criminal defence matters, whether it be from their excellent junior team to their top notch group of QCs.
Furnival Chambers are a very unique set of chambers. They are accommodating to every need that the solicitor needs.
I have always found Furnival Chambers staff to be approachable and accommodating, diligently ensuring cover for even last minute instructions. They are respected amongst my colleagues foe crime and extradition, and rightfully so.
I find them to be a very professional and capable set of barristers who prepare their cases well and are a pleasure to appear in cases with, whether prosecuting or co-defending.
Furnival is a leading criminal set. It is progressive, forward thinking, well managed and run. Furnival Chambers is committed to providing the highest quality of service to both its lay and professional clients.
They often put on good training and update seminars which are always well presented and relevant to latest developments in extradition law. All of their Counsel are very knowledgeable.
The Rolls Royce of chambers – the senior clerks run things I wish every chambers would operate the way they do. Always have counsel availability and willing to go the extra mile with helping to find someone at short notice.
They continue to offer the greatest range of expertise across both junior and Silk level at the Bar.
Very strong regarding equality and diversity with a modern forward looking clerks room.
Furnival Chambers >
Set Profile
THE CHAMBERS
Furnival Chambers is regarded as one of the country's leading Criminal & White Collar sets offering an impressive and high quality list of advocates and advisors. Members specialise across practice areas of Serious and Organised Crime, Financial Crime, Bribery & Corruption, Gross Negligence Manslaughter, Regulatory / Professional Discipline, Asset Forfeiture and Extradition. Chambers' reputation is best exemplified by involvement in most of the recent major criminal and white collar trials to be heard from Fraud to Murder, and from Gross Negligence Manslaughter to Extradition. The quality of service extends to its progressive clerking team led by a senior clerk with a justified reputation for efficiency and integrity. Individuals, professionals and corporate clients instruct chambers either through solicitors, professional advisers, or on a public direct access basis.
THE SET
Members of Chambers are renowned for appearing in high-profile criminal and white collar cases, both for the defence and the prosecution. They appear in the Crown Court, Divisional Court, Court of Appeal, Privy Council and Supreme Court, as well as the European Court of Human Rights and before Regulatory / Disciplinary panels. Members undertake high-profile work on behalf of or against the Financial Conduct Authority, HM Revenue and Customs, the Serious Fraud Office, the Department of Work and Pensions, the Crown Prosecution Service, the Football Association and other sports and disciplinary/regulatory bodies. Members also regularly advise corporates on issues concerning the Bribery Act 2010.
Furnival Is a 'go to set' for high-profile, complex cases and those involving novel law including defending in the first 'Judge alone trial'; the first Bribery Act prosecution; the first Modern Slavery trial (and most of the subsequent significant cases under MSA); and the first successful FGM trial (both prosecution and defence). Members have experience in cold cases and Criminal Case Review Commission applications and also conduct cases in Commonwealth & other jurisdictions (including the Caribbean).
WORK UNDERTAKEN Chambers enjoys particular expertise in the following fields:
Corporate & Financial Crime. Chambers offers considerable experience in all areas of corporate and financial (white collar) crime in both UK & international jurisdictions. Members advise companies and National Newspapers on issues arising out of the Bribery & Corruption Act 2010; Members are instructed on some of the largest high value fraud and asset forfeiture cases in recent years including Operation Yuletide (a merchant banker assisting in the laundering of €100m defrauded from a Dutch shipbuilding company), Operation Banjax (£100m VAT fraud), Operation Stagecoach (£7m rare earth metal boiler room), bribery allegations within the building and construction industry (Polycarpou). Other recent high profile frauds have included UBS Rogue Trader Case (Adoboli), Goldman Sachs (Wilkins), and multi-million carbon credit fraud (R-v-H) as well as the first professional cricket 'spot fixing' case. Members experience includes all forms of fraud, MTIC/VAT tribunal hearings, market abuse including insider dealing and rate manipulation, through to asset recovery, forfeiture, restraint and confiscation. Members are also experienced in providing specialist advisory services to clients, both individual and corporate both generally (in relation to compliance) and in connection to specific investigations. Members have been retained to advise and act for and against the SFO, FCA (FSA), CPS, UKBA, the police, HMRC and public companies and high-net worth individuals in international / multi-jurisdictional proceedings, recently including global dividend-arbitrage and withholding tax reclaim investigations and the Alstom bribery investigation.
Serious & Organised Crime: Chambers has long been instructed in top-end work at trial and appellate levels including R-v-Twomey, the first Judge alone trial, the first post-Jogee murder appeals, the News International phone hacking (Operation Elvedon) trials, the Hatton Garden heist, the 'Pentonville murder' trial, the Jodie Chesney murder, the Stephen Lawrence murder, the murder of 'Baby P', the 'Witchcraft murder' Ife -the successful defence of those tried for the death of a family member following 'botched exorcism', the 'Gypsy Slavery' cases, Operation Fort (Panorama featured) – one of largest MSA prosecutions, as well as the Jonty Bravery case and the Sally Challen appeal, to name but a few.
Terrorism: Members have appeared in terrorism trials for decades including the Gloucester shoe bomber, the first Al Qa'eda funding prosecution post 9/11, the Afghan Stansted hijacking, the 'Ricin' conspiracy, a number of recent Al Qa'eda and Syria-related cases, together with significant IRA trials in the past. As well as trials, members are also instructed in collateral proceedings such as Terrorism Prevention and Investigation Measures (TPIMs).
Sexual Offences: Members have appeared in Operation Yewtree cases, Operation Goldfinch (Welsh Children's Home Child Abuse cases); the Aylesbury & Oxford sex ring case, the prosecution of Rolf Harris, the prosecution of the hairdresser convicted of trying to infect ten men he met on Grindr with HIV as well as many serial rapist cases including the 'West End mini cab rapist', the M25 rapist, the Steve Cook trial, the Grime artist Solo 45 multiple rape trial and cases of historical rape and sexual abuse. Individuals have been recognised for their skills in this area, including the recent 'Barrister of the Year' award for the work done defending Liam Allen.
Extradition: Members of the team are at the forefront of this specialised area of law and have appeared in a significant number of ground-breaking cases. They advise and represent individuals and foreign governments in extradition proceedings at first instance, before the High Court, the Supreme Court and the European Court of Human Rights. Members are instructed in the highest profile extradition cases of the day including the United States Government request for the extradition of Julian Assange, and the Government of India's request for 'diamondaire' businessman Nirav Modi over alleged $1 billion fraud. Members of the team also provide advice to individuals who are (or may be) subject to Red Notices and are published authors on authoritative texts, including: "A Practical Guide to Interpol and Red Notices" published by Bloomsbury. Recent instructions include US Government v Julian Assange, Government of India v Nirav Modi, Government of India v Singh – re conspiracy to murder Indian politicians and Government of Hungary v Orsos. Members were also involved in the leading authority: Government of the United States of America v Yolanda Cleveland [2019] 1 W.L.R. 4392 – on the law with regard to dual criminality.
Regulatory & Disciplinary: Chambers has a highly regarded regulatory team who provide exceptional representation for the financial industry, the professions, and sports people / staff, before a wide range of disciplinary tribunals. Chambers has vast experience in both acting for and dealing with regulatory and disciplinary proceedings before the SRA, GMC, GDC, GOC, NMC, the HCPC (including the Morecambe Bay Healthcare Trust case, concerning alleged misconduct of midwives leading to the death of a baby and endangerment of another's life.) Chambers handles all nature of hybrid and related criminal proceedings before the Crown Court, Coroner's Court (including the London Bridge Inquest), public inquiries and mental health review tribunals. Recent successes include the defence of two prison officers charged with gross negligence manslaughter, following the suicide of a vulnerable inmate. Members also appear before Football Association and other sports regulatory authorities, both for the authorities and individuals / teams concerned.
Clerking & Practice Support:  Chambers Practice Areas benefit from an experienced clerking team, led by senior clerk, Stephen Ball. The clerks are highly regarded, approachable and dedicated and will offer a range of counsel of appropriate experience for the work concerned.
Main Contacts
| Department | Name | Email | Telephone |
| --- | --- | --- | --- |
| Senior clerk | Stephen Ball | sball@furnivallaw.co.uk | |
| Deputy senior clerk | Joel Mason | jmason@furnivallaw.co.uk | |
| Clerks | Leon Muir | lmuir@furnivallaw.co.uk | |
| Clerks | Callum Ratcliffe | cratcliffe@furnivallaw.co.uk | |
| Clerks | Fred Cross | fcross@furnivallaw.co.uk | |
| Members of Chambers | BLUNT QC, Oliver (1974) | | |
| Members of Chambers | O'NEILL QC, Sally (1976) | | |
| Members of Chambers | CARTER-MANNING QC, Jeremy (1975) | | |
| Members of Chambers | HOLLAND QC, Michael (1984) | | |
| Members of Chambers | McATASNEY QC, Philippa (1985) | | |
| Members of Chambers | SHERRARD QC, Charlie (1986) | | |
| Members of Chambers | SMART QC, Julia (1993) | | |
| Members of Chambers | CARBERRY QC, Caroline (1995) | | |
| Members of Chambers | DUROSE QC, David (1996) | | |
| Members of Chambers | COCKINGS QC, Giles (1996) | | |
| Members of Chambers | MOSES QC, Stephen (1997) | | |
| Members of Chambers | HAUGHEY QC, Caroline (1995) | | |
| Members of Chambers | CONNOR, Gino (1974) | | |
| Members of Chambers | LATHAM, Michael (1975) | | |
| Members of Chambers | HADRILL, Keith (1977) | | |
| Members of Chambers | BENDALL, Richard (1979) | | |
| Members of Chambers | HEADLAM, Roy (1983) | | |
| Members of Chambers | SWAIN, Jon (1983) | | |
| Members of Chambers | BURTON, Charles (1983) | | |
| Members of Chambers | DEVLIN, Tim (1985) | | |
| Members of Chambers | BOULTER, Terence (1986) | | |
| Members of Chambers | WILSON, Graeme (1987) | | |
| Members of Chambers | MEREDITH, Chris (1988) | | |
| Members of Chambers | FORSTER, Timothy (1990) | | |
| Members of Chambers | SIDDLE, Trevor (1991) | | |
| Members of Chambers | POWER, Alexia (1992) | | |
| Members of Chambers | TSIATTALOU, Lefi (1992) | | |
| Members of Chambers | KEARNEY, John (1994) | | |
| Members of Chambers | SMITH, Emma (1994) | | |
| Members of Chambers | HUSSAIN, Frida (1995) | | |
| Members of Chambers | WINSHIP, Julian (1995) | | |
| Members of Chambers | FRYMANN, Andrew (1995) | | |
| Members of Chambers | LEAKE, Laban (1996) | | |
| Members of Chambers | MORGAN, Adam (1996) | | |
| Members of Chambers | MANSOOR, Parveen (1996) | | |
| Members of Chambers | MEEK, Susan (1997) | | |
| Members of Chambers | MATHER, Nicholas (1998) | | |
| Members of Chambers | HEARNDEN, Richard (1998) | | |
| Members of Chambers | SHARMA, Neerja (1998) | | |
| Members of Chambers | YARROW, Charlotte (1999) | | |
| Members of Chambers | CRIMMINS, Rhiannon (1999) | | |
| Members of Chambers | O'CONNOR, Charlotte (1999) | | |
| Members of Chambers | FRASER, Mark (2000) | | |
| Members of Chambers | COHEN, Ross (2001) | | |
| Members of Chambers | FAPOHUNDA, Kemi (2002) | | |
| Members of Chambers | SMITH, Joel (2002) | | |
| Members of Chambers | TAPPER, Lucy (2002) | | |
| Members of Chambers | STAPLES, Joanna (2003) | | |
| Members of Chambers | CHERRETT, Darryl (2004) | | |
| Members of Chambers | BOUSFIELD, Andrew (2004) | | |
| Members of Chambers | PANESAR, Rishy (2004) | | |
| Members of Chambers | FREEMAN, Lisa (2005) | | |
| Members of Chambers | GORDON, Ben (2005) | | |
| Members of Chambers | BROWN, Catherine (2005) | | |
| Members of Chambers | HARRIS, Craig (2006) | | |
| Members of Chambers | JORDAN, Andrew (2006) | | |
| Members of Chambers | HEARN, Nicholas (2007) | | |
| Members of Chambers | BOSTOCK, Amanda (2008) | | |
| Members of Chambers | BURTWISTLE, Claire (2008) | | |
| Members of Chambers | BALD, Lisa (2009) | | |
| Members of Chambers | DOHERTY, Oliver (2009) | | |
| Members of Chambers | SOLLEY, Yusuf (2009) | | |
| Members of Chambers | FARRANT, Julia (2010) | | |
| Members of Chambers | MCCANN, Ronan (2010) | | |
| Members of Chambers | O'SULLIVAN, Sophie (2011) | | |
| Members of Chambers | STOCKWELL, Sam (2012) | | |
| Members of Chambers | KNIGHTS, Mandisa (2013) | | |
| Members of Chambers | SHARPE, Sophie (2014) | | |
| Members of Chambers | WAYMONT, Christopher (2014) | | |
| Members of Chambers | BURTON, Hannah (2014) | | |
| Members of Chambers | ETEMADI, Sadaf (2014) | | |
| Members of Chambers | REVEL, Shannon (2014) | | |
| Members of Chambers | HODGE, Tulay (2014) | | |
| Members of Chambers | FERGUS-SIMMS, Sahara (2015) | | |
| Members of Chambers | TAYLOR, Andrew (2015) | | |
| Members of Chambers | BOESCHE, Iwona (2015) | | |
| Members of Chambers | GROSS, Edmund (2016) | | |
| Members of Chambers | BELLAMY, Charlotte (2017) | | |
| Members of Chambers | SHARPE, Kane (2017) | | |
| Members of Chambers | BENNETT, Charlotte (2017) | | |
| Door Tenant | CHARLES-REES QC, John (1972) | | |
| Door Tenant | MOULSON QC, Peter (1991) | | |
| Door Tenant | PATEL QC, Sandip (1991) | | |
| Door Tenant | BAUR, Christopher (1972) | | |
| Door Tenant | MAY, Nigel (1974) | | |
| Door Tenant | SHAFI, Imran (1996) | | |
| Door Tenant | GRATTAGE, Stephen (2000) | | |
| Door Tenant | DUNKELS, Anthony (2002) | | |
| Door Tenant | FORDHAM, Chloe (2005) | | |
| Door Tenant | POWELL, Charlotte (2005) | | |
| Door Tenant | FRANCIS-BANFIELD, Venescia (2005) | | |
| Door Tenant | HAYDEN, Stella (2009) | | |
| Door Tenant | ELTON, Charles (2010 | | |
| Door Tenant | SHERIDAN, Kathryn (2014) | | |
Barrister Profiles
| Photo | Name | Position | Profile |
| --- | --- | --- | --- |
| | Lisa Bald | Lisa's practice covers the full spectrum of serious crime – allegations of… | View Profile |
| | Christopher Baur | Priority interests in the law surrounding violence, child cruelty, drugs and fraud.… | View Profile |
| | Charlotte Bellamy | Called 2017 | View Profile |
| | Richard Bendall | Specialist practice areas: serious crime, criminal/civil fraud, serious sexual offences, asset forfeiture,… | View Profile |
| | Charlotte Bennett | Called 2017 | View Profile |
| | Oliver Blunt | Entirely defence-based practice specialising in murder, terrorism, fraud and drugs cases. Murder… | View Profile |
| | Iwona Boesche | Called 2015 | View Profile |
| | Amanda Bostock | Barrister – Extradition/Mutual Legal Assistance/Crime/Prison law | View Profile |
| | Terence Boulter | Called 1986 | View Profile |
| | Andrew Bousfield | Called 2004 | View Profile |
| | David Brock | Called 1984 | View Profile |
| | Catherine Brown | Called 2005 | View Profile |
| | Hannah Burton | Barrister | View Profile |
| | Charles Burton | Called 1983 | View Profile |
| | Claire Burtwistle | Claire specialises in financial crime and is consistently instructed in large, complex… | View Profile |
| | Caroline Carberry | Caroline has a high profile practice and is particularly known for her… | View Profile |
| | Jeremy Carter-manning | Recent cases: The Iraq War Crimes Court Martial, advising a potential defendant… | View Profile |
| | Darryl Cherrett | Called 2004 | View Profile |
| | Giles Cockings | Giles Cockings QC is a well-respected Silk in Fraud and Serious Crime.… | View Profile |
| | Ross Cohen | Called 2001 | View Profile |
| | Gino Connor | Violent crime: defended and represented the prosecutions in murder cases, including leading… | View Profile |
| | Rhiannon Crimmins | Called 1999 | View Profile |
| | Tim Devlin | Tim Devlin is regularly instructed by the Crown on his own or… | View Profile |
| | Oliver Doherty | Well-regarded advocate with a quickly developing criminal and regulatory practice. Accepts instructions… | View Profile |
| | David Durose | David Durose Q.C. has a criminal practice which largely focuses on prosecuting… | View Profile |
| | Sadaf Etemadi | Called 2014 | View Profile |
| | Kemi Fapohunda | Exclusively criminal practice in both defence and prosecution, though mainly defence work.… | View Profile |
| | Julia Farrant | Called 2010 | View Profile |
| | Sahara Fergus-Simms | Called 2015 | View Profile |
| | Chloe Fordham | Instructed in the Crown Court and Magistrates' Court for both prosecution and… | View Profile |
| | Timothy Forster | Priority interests: drugs importation, serious fraud, firearms, sexual offences (including those involving… | View Profile |
| | Mark Fraser | Called 2000 | View Profile |
| | Lisa Freeman | Acts for prosecution authorities (SFO, FCA, CPS, UKBA), companies, court appointed receivers,… | View Profile |
| | Andrew Frymann | Called 1995 | View Profile |
| | Ben Gordon | Since joining Furnival chambers as a first-six pupil in 2006, Ben has… | View Profile |
| | Edmund Gross | Called 2016 | View Profile |
| | Keith Hadrill | Keith's practice encompasses serious and complex fraud, substantial drug importation and supply… | View Profile |
| | Craig Harris | Call: 2006 Direct Access Qualified Ranked as a leading junior by The Legal… | View Profile |
| | Caroline Haughey | Appointed Queen's Counsel in 2018 Caroline continues to be instructed in the… | View Profile |
| | Roy Headlam | Priority interests: cases of fraud with numerous defendants, firearms, violent crime, drugs… | View Profile |
| | Nicholas Hearn | Nicholas is a criminal barrister who enjoys complementary practices in extradition and… | View Profile |
| | Richard Hearnden | Specialist practice areas: serious crime, criminal/civil fraud, serious sexual offences, regulation/compliance, health… | View Profile |
| | Tulay Hodge | Called 2014 | View Profile |
| | Michael Holland | Called 1984 / Silk 2006 | View Profile |
| | Frida Hussain | Instructed as a leading junior as well as being led by Queens… | View Profile |
| | Andrew Jordan | Specialist practice areas: serious crime, criminal/civil fraud, regulation/compliance, asset forfeiture, immigration. | View Profile |
| | John Kearney | Criminal practitioner with specialist knowledge of police operations and procedures. Particularly experienced… | View Profile |
| | Mandisa Knights | Called 2013 | View Profile |
| | Michael Latham | Michael Latham has a particular interest in fraud and financial crime. Has… | View Profile |
| | Laban Leake | Priority interests are drugs and confiscation, white-collar fraud and money laundering, and… | View Profile |
| | Harry MacDonald | Call:2010 | View Profile |
| | Parveen Mansoor | Called 1996 | View Profile |
| | Nicholas Mather | Acts alone and as a junior for both prosecution and defence in… | View Profile |
| | Nigel May | Exclusively criminal practice for over 20 years. Defence comprises the majority of… | View Profile |
| | Philippa McAtasney | Called 1985 / Silk 2006 | View Profile |
| | Ronan McCann | Called 2010 | View Profile |
| | Susan Meek | Susan is an experienced criminal defence barrister. She has been regularly instructed… | View Profile |
| | Chris Meredith | Specialist practice areas: serious crime, criminal/civil fraud, asset forfeiture, inquests and public… | View Profile |
| | Adam Morgan | Called 1996 | View Profile |
| | Stephen Moses | All areas of criminal defence work undertaken. Stephen has led a number… | View Profile |
| | Charlotte O'Connor | Called 1999 | View Profile |
| | Sally O'Neill | Sally O'Neill QC has been consistently ranked as a leading Silk in crime… | View Profile |
| | Rishy Panesar | Called 2004 | View Profile |
| | Sandip Patel MCIArb | Sandip Patel QC is a Barrister with an impressive domestic and international… | View Profile |
| | Charlotte Powell | Specialises in extradition law. As in-house counsel, has advised and represented foreign… | View Profile |
| | Alexia Power | Alexia is a leading junior and known as an exceptional jury advocate… | View Profile |
| | Ms Shannon Revel | Called 2014 | View Profile |
| | Neerja Sharma | Called 1998 | View Profile |
| | Sophie Sharpe | called 2014 | View Profile |
| | Kane Sharpe | Called 2017 | View Profile |
| | Charlie Sherrard QC | Recognised and ranked in Crime & Financial Crime, Charlie's practice & name… | View Profile |
| | Lefi Siatta | Called 1992 | View Profile |
| | Trevor Siddle | Called 1991 | View Profile |
| | Julia Smart | Called 1993 / Silk 2019 | View Profile |
| | Emma Smith | Specialist practice areas: serious crime, criminal/civil fraud, serious sexual offences. Emma Smith… | View Profile |
| | Joel Smith | Practises in crime and extradition, both defending and prosecuting. Criminal practice involves… | View Profile |
| | Yusuf Solley | Called 2009 | View Profile |
| | Joanna Staples | Call: 2003 | View Profile |
| | Sam Stockwell | Barrister | View Profile |
| | Jon Swain | Specialises in criminal law, especially large scale drugs cases, white-collar fraud and… | View Profile |
| | Lucy Tapper | Barrister called 2002 | View Profile |
| | Andrew Taylor | Called 2015 | View Profile |
| | Christopher Waymont | Called 2014 | View Profile |
| | Graeme Wilson | Specialist practice areas: serious crime, criminal/civil fraud, serious sexual offences, regulation/compliance, asset… | View Profile |
| | Julian Winship | In the last three years, Julian has been engaged in seven murder… | View Profile |
| | Charlotte Yarrow | Called 1999 | View Profile |