Set Profile > No5 Barristers Chambers > London, England
No5 Barristers Chambers
Offices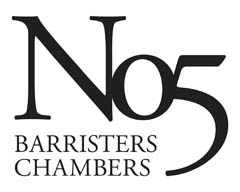 Chambers of Adrian Keeling QC and Jonathan Jones QC
No5 Barristers Chambers
GREENWOOD HOUSE, 4-7 SALISBURY COURT
LONDON
EC4Y 8AA
England
No5 Barristers Chambers > The Legal 500
Rankings
The regulatory team  at No5 Barristers Chambers is particularly recommended for health and safety work, with several strong practitioners both defending and prosecuting in this area. Bernard Thorogood is a key figure in the team, with recent work including the prosecution of DHL Services after a tyre rack collapsed, killing one worker and injuring several others. Ian Bridge is recommended for matters which involve contested medical evidence or highly technical defences, while Tim Pole is recommended for his expertise in contentious food safety matters.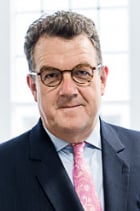 Ranked: Tier 1
Ranked: Tier 1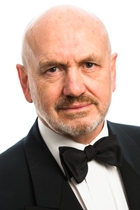 Ranked: Tier 1
No5 Barristers Chambers houses a strong Chancery team, praised by clients for its 'good strength in depth of counsel and very efficient and reliable clerking'. The set houses counsel at a wide range of seniority levels, with complex cases covered by members such as head of chambers Mark Anderson QC, while at the junior end practitioners such as Imogen Halstead are beginning to build up considerable bodies of work in this area. Inheritance issues remain a key area of work for the team, with barristers such as Louise Corfield and Angus Burden focusing heavily on such matters, with Burden having recently advised on cases involving the treatment of matrimonial and non-matrimonial property, alleged capacity issue and improperly prepared wills.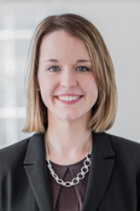 Ranked: Tier 1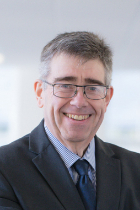 Ranked: Tier 1
No5 Barristers Chambers houses one of the largest and strongest collections of clinical negligence barristers in the Midlands, which is praised by clients for its 'very knowledgeable, approachable and client-focused' members. In 2020, the set saw the appointment of Henry Pitchers QC to silk, joining a strong senior contingent including Chris Bright QC, Jonathan Jones QC, and Paul Bleasdale QC, who act on serious matters including birth injury and spinal injury matters. Key members of the junior ranks include David Tyack, Esther Gamble , and John Coughlan, all of whom are highly active in top-end claims.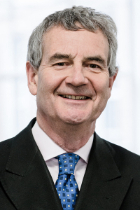 Ranked: Tier 1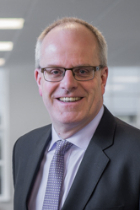 Ranked: Tier 1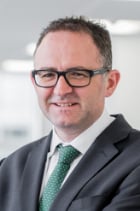 Ranked: Tier 1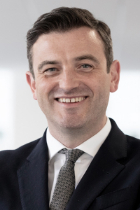 No5 Barristers Chambers is home to a company and insolvency team with a strong presence in some of the region's most complex cases. Mohammed Zaman QC and Mark Anderson QC are highly recommended for complex shareholder and director disputes, with Zaman QC having recently defended the former chairman of Northampton Football Club in relation to alleged breaches of fiduciary duty and preferential payments worth in excess of £4m, and Anderson QC representing a client asserting a beneficial interest in the shares of a series of property companies that had been sold off in a time of mental health difficulties. On the insolvency side, Yasmin Yasseri is highly recommended, along with Shakil Najib and Paul Dean.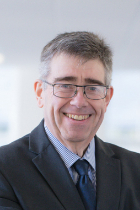 Ranked: Tier 1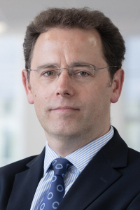 Ranked: Tier 2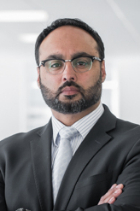 Ranked: Tier 2
Members of No5 Barristers Chambers are highly experienced in Court of Protection matters,  with most of the team primarily receiving instructions on behalf of local authorities. For example, Mark Bradshaw recently represented a local authority in an application to authorise the removal of a protected party from the care of his parents, whose care was allegedly inadequate. Members also have experience in the full range of health and welfare issues, with Adreeja Chatterjee having particular experience on forced marriage issues, while Abid Mahmood has a strong track record in cases involving serious medical treatment.
No5 Barristers Chambers remains a key player in Midlands criminal law, housing a large team at both the junior and senior end who 'provide excellent representation throughout the Midlands and beyond'. The set covers the full spectrum of criminal work, with members such as Michelle Heeley QC frequently being instructed in high-profile sexual offences work such as her successful defence of Paul Gascoigne following his sexual assault charge, while Michael Duck QC is highly active in organised crime and POCA matters. From the junior ranks, the 'extremely intelligent and tactically astute' John O'Higgins is highly recommended for cases requiring a leading junior, while Philip Rule is notable for criminal appeals: crossing over with his prison law expertise, he represented the appellant in R v Veysey, which concerned appropriate charges and sentences for offences of throwing faeces and urine at prison officers, known as "potting".
No5 Barristers Chambers is one of the Midlands' premier sets for employment law matters, with an 'excellent pool of barristers specialising in various fields'. Though the set remains predominantly focused on employers, barristers such as Nabila Mallick are highly active on behalf of claimants, especially in discrimination cases. Mugni Islam-Choudhury is another key member of the team, having departed somewhat from his typical employer focus to represent an Oxford University academic who alleges unlawful age discrimination as a result of the university's compulsory retirement program, which led to his dismissal at age 67 when he sought to work to 72. On the respondent side, Richard Hignett acted for the National Trust in a disability discrimination case which centred around electrohypersensitivity, a claim to be affected by electromagnetic waves such as magnetic fields which is not a recognised medical diagnosis.
No5 Barristers Chambers houses a strong contingent of children-focused barristers, with members of its 'vast pool of experienced counsel' receiving instructions in some of the most complex care cases and private law disputes. At the senior end, Stefano Nuvoloni QC appears in some of the most serious cases on circuit, with recent work involving deaths, serious brain injuries, and sexual abuse. 'Legal powerhouse' Michele Friel is highly recommended for private law matters, acting on some of the region's most complex cases, while practitioners such as Victoria Clifford, Kristina Brown, and Kathryn Taylor are some of the strongest juniors for care work on circuit. The team also houses some financial specialists, with Stephanie Brown considered to be 'at the top of her game' in this area, frequently representing private clients in financial remedy proceedings, often involving offshore or hidden assets.
Ranked: Tier 1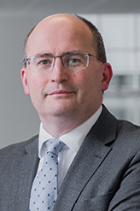 Ranked: Tier 1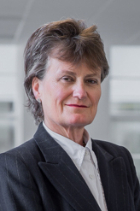 Ranked: Tier 1
Ranked: Tier 2
No5 Barristers Chambers covers a range of inquests work inside and outside of clinical contexts. Bernard Thorogood is frequently instructed in inquests arising from his health and safety practice, such as his recent representation of Coventry City Council in an inquest following the death of a worker after the collapse of a stack of tyres. Richard Grimshaw has a practice that includes cases in custody and medical contexts.
Ranked: Tier 1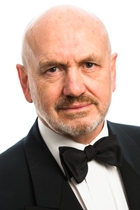 Ranked: Tier 1
No5 Barristers Chambers is home to a large personal injury group with strong experience across both claimant and defendant work, and are praised by clients as the 'first choice for general personal injury matters' in the region, with 'great strength in depth'.  Chris Bright QC is well regarded for catastrophic injury claims, particularly those involving road traffic accidents, such as his recent claimant-side work in a multi-claimant road collision claim with a value in excess of £10m and significant liability issues concerning the alleged impairment of the driver. Henry Pitchers QC took silk in the 2020 round, while senior juniors such as Richard Moat, Robert Smallwood, and Matthew Brunning regularly appear opposite silks without a leader.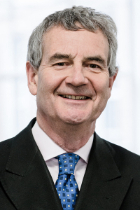 Ranked: Tier 1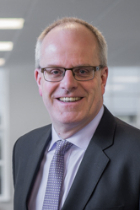 Ranked: Tier 1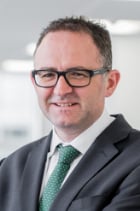 Ranked: Tier 1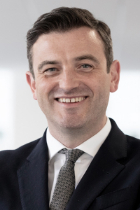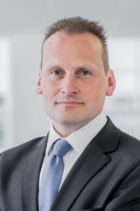 No5 Barristers Chambers remains one of the strongest sets in the Midlands for both planning and environmental work, with clients referencing them as 'one of the pre-eminent planning law sets outside of London'. The team continues its strong presence across all levels of call, with silks such as Richard Kimblin QC and Paul Cairnes QC acting in high-profile cases across the planning piece, and Satnam Choongh regarded as one of the set's top juniors. Turning to environmental law, Tim Pole is highly active in the field of Environmental Agency prosecutions - he prosecuted three directors of a company whose waste site caught fire, creating a significant pollution incident. Martin Kingston QC has retired.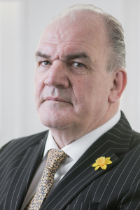 Ranked: Tier 1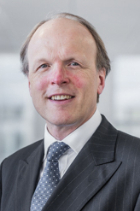 Ranked: Tier 1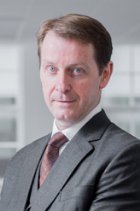 Ranked: Tier 1
No5 Barristers Chambers is home to a collection of property barristers with 'strength and depth at all levels of call'. Sources of instructions include landlord and tenant matters, easement and boundary disputes, and development disputes involving restrictive covenants. Mark Anderson QC recently successfully represented the lenders in a claim for possession of a £2m property which had been pledged as a security for a loan to be used for commercial property investment. David Taylor is also frequently instructed in high-value possession claims, such as his recent representation of crowd-funded loan platform Saving Stream in a claim for possession of a mixed commercial and residential building. At the more junior end of chambers, Imogen Halstead s building up a substantial property practice including trust claims, tenancy disputes, and easements.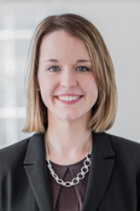 Ranked: Tier 1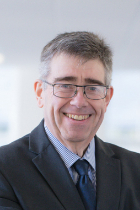 Ranked: Tier 1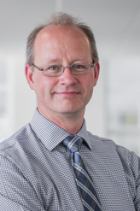 Ranked: Tier 1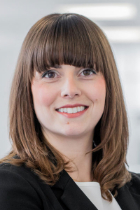 Ranked: Tier 2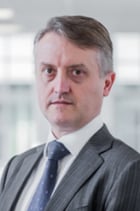 Ranked: Tier 2
No5 Barristers Chambers  is notable for its strength in a wide range  of commercial litigation matters. Head of chambers Mark Anderson QC is highly recommended for investment disputes, having recently represented a client who had received £18m from a member of a Malaysian royal family for investment into a joint venture, with the return of that sum now being claimed for by the royal.  From the set's junior ranks, Paul Dean brings an engineering background to more technology-heavy cases.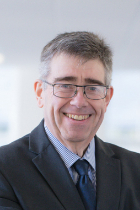 Ranked: Tier 1
'Forward-looking' and 'progressive' No5 Barristers Chambers is 'packed with specialists in immigration and public law'. Members of the set have a great deal of experience in international human rights and asylum law. S Chelvan (now of 33 Bedford Row) led Jessica Smeaton in BF (Albania) v SSHD, a case dealing with the country background position for gay men on relocation to Tirana. Frances Shaw was led by Manjit Singh Gill QC in representing the appellant in SSHD v Thierno Barry, a case concerning the application of relevant tests for resisting automatic deportation.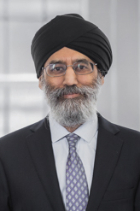 Ranked: Tier 1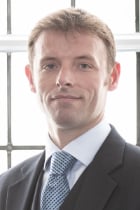 Philip Rule - No5 Barristers Chambers 'He is frighteningly intelligent and a class advocate. Mr Rule is always the first advocate I turn to in respect of serious and complex cases. He has the ability to communicate with clients in a reassuring but straight forward manner.'
Ranked: Tier 2
Ranked: Tier 3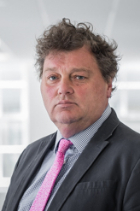 Ranked: Tier 2
Members of No5 Barristers Chambers continue to undertake complex clinical negligence cases across the western circuit, with Jonathan Jones QC appearing in a range of serious cases including cerebral palsy and other birth injuries, and serious brain or spinal injury caused by delayed diagnoses. David Tyack is another notable member, and recently acted for a claimant who had undergone a below-knee amputation following a failure to act on the signs of post-surgery thrombosis.
No5 Barristers Chambers >
Set Profile
No5 Barristers'  Chambers offers a comprehensive, across-the-board service throughout the UK and further afield.
The set: During its 100-year history, No5 has developed a reputation for breaking new ground and continues to be regarded as a forward-thinking set. No5 maintains its success in traditional sectors of law while offering specialist advice and representation at the cutting edge of newly evolving areas.
Having grown to over 260 barristers, including 32 silks, No5 provides a nationwide service from its offices in Birmingham, Bristol, Leicester and London, with the London office housing more than 60 tenants. Chambers continues to attract high-quality work in all disciplines, combining excellent service standards with a progressive, modern and flexible approach to clients' needs.
No5 prides itself on forming partnerships with solicitor clients and other professionals. Chambers has associate tenants in Dubai, Spain, Cayman, Hong Kong, Singapore and British Virgin Islands and is keen to develop further links, particularly in the fields of planning and environmental, international arbitration and commercial work.
Dedicated specialist clerking teams based throughout the country have detailed knowledge of the individuals and groups they manage and support, and are available to advise clients on the most suitable counsel for a particular case. Chambers organises a structured training and induction programme for clerks and members alike.
A highly-respected set, No5 remains a well-reputed provider of informative and topical seminars, allowing the latest issues and developments to be discussed with highly qualified speakers and sector experts. Many members of chambers write or contribute to legal textbooks and specialist journals.
No5 has a wide-ranging practice and prides itself on being able to assist clients across the broad spectrum of law both at home and internationally, utilising the expertise it has in its multitude of practice groups.
Types of work undertaken: The planning and environmental law group has a strong national presence and has been involved in some of the largest and most controversial proposals considered at public inquiries and subsequently in the Appeal Courts, including proposals for wind farms, new ports, new settlements and major retail and business developments.
The clinical negligence group is widely recognised for its exceptional combination of legal and clinical expertise with several members having studied and worked in the clinical world. Members of the group have been involved in high-profile and substantial cases including brain, spinal and catastrophic medical injuries. Working on behalf of a wide range of clients, the group specialises in multi-party claims and those arising from the use of medical products and equipment, human rights, mental health issues and medical ethics.
The personal injury group provides reliable, sound advice and effective representation at all levels of litigation, receiving instructions from leading claimant and defendant firms. The group's workload includes complex cases involving brain, spinal, orthopaedic and psychological injuries, representing private individuals, trade unions and insurers.
The sports law group continues to flourish with members representing clubs, associations, managers and individuals at both professional and amateur level on a wide range of issues.
Primarily led by European influences, employment is also an area of constant change and new legislation that has a direct impact on businesses and employees. The employment group has a strong reputation for providing advice and representation to both employers and employees, and fields a strong presence from all four locations throughout the UK.
Combining the experience of members in No5's practice groups, chambers' regulatory group provides advice and advocacy expertise in relation to regulatory criminal work, all types of enforcement proceedings and matters involving the regulation of professional bodies. Members appear both for professionals and regulators before fitness to practise panels and in the High Court on judicial review claims and statutory appeals. Members specialise in health and safety, food and drugs, licensing, trading standards and consumer protection.
Similarly, chambers' industrial disease group has developed expertise across the spectrum of industrial work. The strong industrial heritage in the West Midlands has allowed specialists to gain a keen understanding of relevant issues through their handling of litigation concerning asbestos-related claims, asthma, deafness and occupational stress, among others.
The commercial and Chancery group is proud of its strong reputation and continues to build a significant national presence, particularly in relation to banking and financial services. The group provides advice and advocacy expertise across traditional Chancery areas and general commercial litigation and is highly regarded for its expertise in areas including construction, property, insolvency and professional negligence.
The public law group provides leading expertise nationally on all aspects of the complex web of legal duties involving NHS bodies and local and national government. Areas covered include (but are not limited to) health and social care law, mental health, consent to medical treatment, medical regulation and inquests.
The family group, housing two QCs, is committed, highly regarded and specialist. The group provides skilled legal expertise with the highest levels of service, support and client care. Members offer advice and representation in all aspects of family law including financial provision, TOLATA, child arrangements, public law children and Court of Protection in all family courts from magistrates level to the House of Lords. Acutely aware of the cost implications to clients, and that family cases are often highly complicated and emotional, the group aims to conduct cases in a manner designed to achieve the best possible result while reflecting individuals needs. Whether through careful negotiation, or contested hearing, members provide meticulous preparation and excellent advocacy with a friendly, approachable manner.
The criminal law group offers experience in all traditional areas of practice, with particular expertise in homicides, corporate manslaughter, complex conspiracy, and deal with all types of economic, regulatory and corporate crime. In recent years, the set has gained recognition in large commercial fraud cases and has also witnessed significant growth in regulatory instructions, especially HSE work and Proceeds of Crime Act (POCA) instructions.
The immigration group advises and appears before the First-Tier Tribunal and the Upper Tribunal (Immigration and Asylum Chamber), the Administrative Court, Court of Appeal and the Supreme Court. Members appear frequently at the Court of Justice of the European Union and the European Court of Human Rights and several advocates sit as part-time immigration judges. The team offers expertise and high-quality service provision at the advisory and pre- and post-litigation stages to address the requirements of business immigration clients. Clients have included various national and multi-national companies and human resource managers.
Further details on No5 and its members can be found on www.No5.com.
Other offices:
Greenwood House, 4-7 Salisbury Court, London EC4Y 8AA DX 449 London Chancery Lane
38 Queen Square, Bristol BS1 4QS DX 7838 Bristol
Provincial House, 37 New Walk, Leicester LE1 6TU DX 141225 Leicester 19
Main Contacts
| Department | Name | Email | Telephone |
| --- | --- | --- | --- |
| Chief executive and director of clerking | Tony McDaid | | |
| Member of Chambers | KEELING QC, Adrian (1990) | | |
| Member of Chambers | JONES QC, Jonathan (1994) | | |
| Member of Chambers | MASON QC, David (1986) | | |
| Member of Chambers | GOATLEY QC, Peter (2020) | | |
| Member of Chambers | MITCHELL, David (1995) | | |
| Member of Chambers | TEDD QC, Rex (1970) | | |
| Member of Chambers | HENDERSON QC (Hon), Alex (1970)* | | |
| Member of Chambers | NEWBERRY QC, Clive (1978) | | |
| Member of Chambers | GILL QC, Manjit (1982) | | |
| Member of Chambers | BLEASDALE QC, Paul (1978) | | |
| Member of Chambers | ARMSTRONG QC, Douglas (1999)* | | |
| Member of Chambers | MEYER QC, Lorna (1986) | | |
| Member of Chambers | HUMPHREYS QC, Richard (1986) | | |
| Member of Chambers | BURROWS QC, Michael (1979) | | |
| Member of Chambers | BRIGHT QC, Chris (1985) | | |
| Member of Chambers | ZAMAN QC, Mohammed (1985) | | |
| Member of Chambers | JONES *, Richard QC (1986) | | |
| Member of Chambers | ANDERSON QC, Mark (1983) | | |
| Member of Chambers | DUCK QC, Michael (1988) | | |
| Member of Chambers | HEYWOOD QC, Mark (1986) | | |
| Member of Chambers | BELL QC, Gary (1989) | | |
| Member of Chambers | SIDHU QC, Jo (1993)* | | |
| Member of Chambers | HANKIN QC, Jonas (1994) | | |
| Member of Chambers | WRIGHT QC MP, The Rt Hon Jeremy (1996)* | | |
| Member of Chambers | CAIRNES QC, Paul (1980) | | |
| Member of Chambers | KIMBLIN QC, Richard (1998) | | |
| Member of Chambers | BRADLEY QC, Phil (1993) | | |
| Member of Chambers | NUVOLONI QC, Stefano (1994) | | |
| Member of Chambers | HEELEY QC, Michelle (2001) | | |
| Member of Chambers | YOUNG QC, Christopher (1997) | | |
| Member of Chambers | PITCHERS QC, Henry (2020) | | |
| Member of Chambers | TYACK QC, David (2021) | | |
| Member of Chambers | COUGHLAN QC, John (2021) | | |
| Member of Chambers | KELLY QC, Mark (2021) | | |
| Member of Chambers | BRAVERMAN QC MP, The Rt Hon Suella (2005)* | | |
| Member of Chambers | ADAMS, Richard (1999) | | |
| Member of Chambers | ALOMO, Richard (1990) | | |
| Member of Chambers | AMIN, Samir (2015) | | |
| Member of Chambers | ANNING, Michael (1990) | | |
| Member of Chambers | ANTHONY, Farin (2004) | | |
| Member of Chambers | ALLEN, Sarah (2005) | | |
| Member of Chambers | ARNOLD, Peter (1972) | | |
| Member of Chambers | ARTHUR, Helen (2003) | | |
| Member of Chambers | ASHIQ, Rizwan (2001) | | |
| Member of Chambers | ASHLEY, Chloe (2016) | | |
| Member of Chambers | BAGRAL, Ravinder (1996) | | |
| Member of Chambers | BAHIA, Sharon (2000) | | |
| Member of Chambers | BAILEY, Russell (1985) | | |
| Member of Chambers | BAINS, Param K (1993) | | |
| Member of Chambers | BAKER, Andrew (1990) | | |
| Member of Chambers | BANHAM, Colin (1999) | | |
| Member of Chambers | BARNEY, Helen (1999) | | |
| Member of Chambers | BAZINI, Danny (1992) | | |
| Member of Chambers | BEDFORD, Becket (1989) | | |
| Member of Chambers | BELL, Anthony (1985) | | |
| Member of Chambers | BERMINGHAM, Gerald (1967) | | |
| Member of Chambers | BERNEY-DALE Eleanor (2008) | | |
| Member of Chambers | BIMMLER, Michael (2019) | | |
| Member of Chambers | BLAIR, Jennifer (2013)* | | |
| Member of Chambers | BRADSHAW, Mark (2002) | | |
| Member of Chambers | BRIDGE, Ian (1988) | | |
| Member of Chambers | BROCKLEY, Nigel (1992) | | |
| Member of Chambers | BROOK, Matthew (1999) | | |
| Member of Chambers | BROWN, Kristina (1998) | | |
| Member of Chambers | BROWN, Stephanie (1982) | | |
| Member of Chambers | BRUNNING, Matthew (1997) | | |
| Member of Chambers | BUCKLEY-THOMSON, Leanne (2009) | | |
| Member of Chambers | BURCHER, James Corbet (2011) | | |
| Member of Chambers | BURDEN, Angus (1994) | | |
| Member of Chambers | BUTT, Nassera (1999) | | |
| Member of Chambers | CHADWICK, Joanna (1988) | | |
| Member of Chambers | CHAFFIN-LAIRD, Olivia (2001) | | |
| Member of Chambers | CHATTERJEE, Adreeja (1997) | | |
| Member of Chambers | CHAWLA, Neil (2000) | | |
| Member of Chambers | CHOONGH, Satnam (1994) | | |
| Member of Chambers | CLIFFORD, Victoria (2002) | | |
| Member of Chambers | COBILL, Nicholas (2003) | | |
| Member of Chambers | COLLINS Siobhan (2005) | | |
| Member of Chambers | COMPTON, Gareth (1997) | | |
| Member of Chambers | COOKE, Richard (2005) | | |
| Member of Chambers | CORFIELD, Louise (2008) | | |
| Member of Chambers | CROW, Charles (1999) | | |
| Member of Chambers | DAVIDSON, Laura (1996) | | |
| Member of Chambers | DAVIES, Sioned (2019) | | |
| Member of Chambers | DAYLE, Philip (2012) | | |
| Member of Chambers | DE MELLO, Ramby (1983) | | |
| Member of Chambers | DEAN, Brian (1994) | | |
| Member of Chambers | DEAN, Paul J (2001) | | |
| Member of Chambers | DEAN, Peter (1987) | | |
| Member of Chambers | DENNING, Louisa (1999) | | |
| Member of Chambers | DERRINGTON, Jonathan (1998) | | |
| Member of Chambers | DRAYCOTT Camilla (2015) | | |
| Member of Chambers | DUTHIE, Malcolm (1989) | | |
| Member of Chambers | DUTTA, Nandini (1993) | | |
| Member of Chambers | EDHEM, Emma (1993) | | |
| Member of Chambers | ENONCHONG, Prof Nelson (2006)* | | |
| Member of Chambers | ENSAFF, Omar (2000) | | |
| Member of Chambers | EVANS, Paul (2001) | | |
| Member of Chambers | FARRER, Adam (1992) | | |
| Member of Chambers | FEENEY, Katie (2005) | | |
| Member of Chambers | FEENY, Jack (2005) | | |
| Member of Chambers | FERRARI, Nicholas (2005) | | |
| Member of Chambers | FISHER, Steven (2000) | | |
| Member of Chambers | FORSYTH, Samantha (1988) | | |
| Member of Chambers | FRIEL, Michele (1991) | | |
| Member of Chambers | GALLACHER, Kirsty (2006) | | |
| Member of Chambers | GAMBLE, Esther (2001) | | |
| Member of Chambers | GAMBLE, Jamie (1999) | | |
| Member of Chambers | GARDNER, David (2006) | | |
| Member of Chambers | GILES, Roger S (1976) | | |
| Member of Chambers | GOODFELLOW, Stephen (1997) | | |
| Member of Chambers | GRANT, Orla (2005) | | |
| Member of Chambers | GRIMSHAW, Richard (2010) | | |
| Member of Chambers | GUPTA, Mamta (2004) | | |
| Member of Chambers | GWYNNE, Grace (2017) | | |
| Member of Chambers | HADLEY, Richard (1997) | | |
| Member of Chambers | HALSTEAD, Imogen (2014) | | |
| Member of Chambers | HAMILTON-EDDY *, Lukas (2015) | | |
| Member of Chambers | HARGREAVES, Teresa (1999) | | |
| Member of Chambers | HARRINGTON, Tim (1997) | | |
| Member of Chambers | HARRISON, Ben (2016) | | |
| Member of Chambers | HARVEY, Alison (1995) | | |
| Member of Chambers | HAWLEY, Christian (2013) | | |
| Member of Chambers | HENSON, Graham (1976) | | |
| Member of Chambers | HEYLIN, Alexander (2000) | | |
| Member of Chambers | HIGGINS, Louise (2003) | | |
| Member of Chambers | HIGNETT, Richard (1995) | | |
| Member of Chambers | HIRST, Karl (1997) | | |
| Member of Chambers | HOGAN, Emma (1996) | | |
| Member of Chambers | HOLLAND, Russell (2008) | | |
| Member of Chambers | HOPKINS, Christopher (2003) | | |
| Member of Chambers | HUNKA, Simon (2007) | | |
| Member of Chambers | HURLEY-FLYNN, Eamonn (2013) | | |
| Member of Chambers | HUSSAIN, Aqsa (2016) | | |
| Member of Chambers | ILES, David (1977) | | |
| Member of Chambers | ISLAM-CHOUDHURY, Mugni (1996) | | |
| Member of Chambers | JAGADESHAM, Varsha (2014) | | |
| Member of Chambers | JENNINGS, Caroline (2010) | | |
| Member of Chambers | JONES, Catherine (2010) | | |
| Member of Chambers | JONES, Timothy (1975) | | |
| Member of Chambers | JOSEPH, Paul (1992) | | |
| Member of Chambers | KEMBERY, Jodie (2013) | | |
| Member of Chambers | KHAN, Changez (2008) | | |
| Member of Chambers | KHUBBER, Ranjiv (1994) | | |
| Member of Chambers | KNIBBE, Jorren (2005) | | |
| Member of Chambers | KNOTTS, Carol (1996) | | |
| Member of Chambers | KORN, Anthony (1978) | | |
| Member of Chambers | LANGDON, Katie (2007) | | |
| Member of Chambers | LAWRENCE, Oliver (2018) | | |
| Member of Chambers | LEITHEAD, Howard (2014) | | |
| Member of Chambers | LESLIE, James (2004) | | |
| Member of Chambers | LIDDIARD, Martin (1989) | | |
| Member of Chambers | LIVESEY, Rebecca (2016) | | |
| Member of Chambers | MACCABE, Irvine (1983) | | |
| Member of Chambers | MAHMOOD, Abid (1992) | | |
| Member of Chambers | MAHMOOD, Saleema (1999) | | |
| Member of Chambers | MALLICK, Nabila (1992) | | |
| Member of Chambers | MANN, Jasvir (1990) | | |
| Member of Chambers | MANTLE, Philip (2002) | | |
| Member of Chambers | MARTIN, Francesca (2010) | | |
| Member of Chambers | MATTU, Gurprit Kaur (2007) | | |
| Member of Chambers | MAY, Oliver | | |
| Member of Chambers | McCLEMENT, Lynette (2002) | | |
| Member of Chambers | McGRATH, Andrew (1983) | | |
| Member of Chambers | McINTOSH, Nicola (2007) | | |
| Member of Chambers | McLOUGHLIN, Richard (2012) | | |
| Member of Chambers | MEAGER, Rowena (2007) | | |
| Member of Chambers | MELLIS, Alexander (2013) | | |
| Member of Chambers | MILLER, Katie (2010) | | |
| Member of Chambers | MISHRA *, Sudhir (1999) | | |
| Member of Chambers | MOAT, Richard (1985) | | |
| Member of Chambers | MOHAMED, Hashi (2010) | | |
| Member of Chambers | MOLES, Jennifer (2015) | | |
| Member of Chambers | MONAGHAN *, Susan (1995) | | |
| Member of Chambers | MONTGOMERY *, James (1989) | | |
| Member of Chambers | MULLA, Maria (2005) | | |
| Member of Chambers | MULLER, Antonie (1990) | | |
| Member of Chambers | MURRAY *, Carole (1989) | | |
| Member of Chambers | MURRAY, Sophie (2007) | | |
| Member of Chambers | NAGESH, Ramya (2008) | | |
| Member of Chambers | NAJIB, Shakil (1999) | | |
| Member of Chambers | NEWMAN, Tim (1981) | | |
| Member of Chambers | NICHOLSON, Edward (1993) | | |
| Member of Chambers | NORRIS, Lois (2017) | | |
| Member of Chambers | NOURI, Arrin (2014) | | |
| Member of Chambers | OAKES, Richard (2007) | | |
| Member of Chambers | O'BRIEN, Michael (1987) | | |
| Member of Chambers | OGUNLENDE, Femi (2000) | | |
| Member of Chambers | O'HIGGINS, John (1990) | | |
| Member of Chambers | O'MALLEY, Laura (2007) | | |
| Member of Chambers | ORCHARD, Cathlyn (1999) | | |
| Member of Chambers | OSCROFT, Daniel (2003) | | |
| Member of Chambers | OSMUND-SMITH, Thea (2010) | | |
| Member of Chambers | OWEN, Denise (2003) | | |
| Member of Chambers | OWEN, Naomi (2008) | | |
| Member of Chambers | PENGELLY, Giles (2017) | | |
| Member of Chambers | PERRIN, Jason (2015) | | |
| Member of Chambers | PERRY, Christopher (2002) | | |
| Member of Chambers | PERRY, Tom (2016) | | |
| Member of Chambers | PINDHAM, Nina (2012) | | |
| Member of Chambers | PINNOCK, Earl (2003) | | |
| Member of Chambers | POLE, Tim (2001) | | |
| Member of Chambers | POPLEY, Heather (2003) | | |
| Member of Chambers | PORTE, Adam (2014) | | |
| Member of Chambers | POWER, Elizabeth (1996) | | |
| Member of Chambers | PRESTON, Nicola (1992) | | |
| Member of Chambers | PRICE, Charles (1999) | | |
| Member of Chambers | PUSEY, William (1977) | | |
| Member of Chambers | RADBURN, Mark (1991) | | |
| Member of Chambers | REED, Steven (2005) | | |
| Member of Chambers | RHODES, Andrew (2015) | | |
| Member of Chambers | RICHARDS, Hugh (1992) | | |
| Member of Chambers | RILEY, Rachel (2013) | | |
| Member of Chambers | ROBERTS, Gemma (2006) | | |
| Member of Chambers | ROBINSON-JONES, Charlotte (2008) | | |
| Member of Chambers | ROTHWELL, Joanne (1993) | | |
| Member of Chambers | RULE, Philip (2001) | | |
| Member of Chambers | RUSHE, Avril (2017) | | |
| Member of Chambers | RYLATT, Jake (2017) | | |
| Member of Chambers | SAINI, Parminder (2001) | | |
| Member of Chambers | SANDHU, Harpreet Singh (2005) | | |
| Member of Chambers | SCHOFIELD, Tom (2001) | | |
| Member of Chambers | SEAL, Ricky (2012) | | |
| Member of Chambers | SHASTRI-HURST Dr Neil (2018) | | |
| Member of Chambers | SHAW, Frances (2007) | | |
| Member of Chambers | SHAW, Jonathan (2008) | | |
| Member of Chambers | SHEPPARD, Tim (1995) | | |
| Member of Chambers | SHERLOCK, Dr Louisa (2018) | | |
| Member of Chambers | SINGH, Talbir (1997) | | |
| Member of Chambers | SMALLWOOD, Anne E (1977) | | |
| Member of Chambers | SMALLWOOD, Robert (1994) | | |
| Member of Chambers | SMEATON, Jessica (2008) | | |
| Member of Chambers | SMITH, Steven (2011) | | |
| Member of Chambers | SMYTH, Jack (2007) | | |
| Member of Chambers | SNELUS, James (1999) | | |
| Member of Chambers | SPEDDING, Catherine (1995) | | |
| Member of Chambers | STEMP, Scott (2000) | | |
| Member of Chambers | STOLL, James (1994) | | |
| Member of Chambers | SUMERAY*, Caroline (1993) | | |
| Member of Chambers | TAFADAR, Sultana (2005) | | |
| Member of Chambers | TAYLER, Keri (1995) | | |
| Member of Chambers | TAYLOR, David (1993) | | |
| Member of Chambers | TAYLOR, Kathryn (2005) | | |
| Member of Chambers | THOMPSON, Neil (1982) | | |
| Member of Chambers | THOROGOOD, Bernard (1986) | | |
| Member of Chambers | TIWANA, Ekwall Singh (1988) | | |
| Member of Chambers | TOWNLEY, Annie (2018) | | |
| Member of Chambers | UDDIN, Miran (2001) | | |
| Member of Chambers | VICKERS, Laura (2007) | | |
| Member of Chambers | VOLLANS, Philip (2015) | | |
| Member of Chambers | WALLACE, Andrew (1988) | | |
| Member of Chambers | WHITAKER, Stephen (1970) | | |
| Member of Chambers | WHITWORTH, Olivia (2018) | | |
| Member of Chambers | WILKINSON, Marc (1992) | | |
| Member of Chambers | WILLETTS, Glenn (2000) | | |
| Member of Chambers | WILLIAMS, Emma (2012) | | |
| Member of Chambers | WINGRAVE*, Michael (2001) | | |
| Member of Chambers | WITHERS, Stuart (2013) | | |
| Member of Chambers | WORLOCK, Simon (1975) | | |
| Member of Chambers | WYNNE, Ashley (1990) | | |
| Member of Chambers | XYDIAS, Nicholas (1992) | | |
| Member of Chambers | YASSERI, Yasmin (2005) | | |
| Member of Chambers | ZAMAN, Kawsar (2018) | | |
Barrister Profiles
| Photo | Name | Position | Profile |
| --- | --- | --- | --- |
| | Richard Alomo | | View Profile |
| | Samir Amin | Samir has a broad experience of commercial, commercial Chancery and traditional Chancery… | View Profile |
| | Rizwan Ashiq | | View Profile |
| | Russell Bailey | Provides advisory and advocacy expertise across a broad range of civil practice… | View Profile |
| | Colin Banham | Colin is a mixed criminal and civil practitioner. He specialises in criminal… | View Profile |
| | Anthony Bell | Anthony has a criminal defence practice including serious fraud of all descriptions,… | View Profile |
| | Michael Bimmler | | View Profile |
| | Ian Bridge | Defends in regulatory crime especially health and safety and environment, corporate crime,… | View Profile |
| | Nigel Brockley | Having been pupilled at a banking/insurance set of chambers, his practice is… | View Profile |
| | Leanne Buckley-Thomson | Leanne is a specialist Housing and Planning Law practitioner. In planning law,… | View Profile |
| | Olivia Chaffin-Laird | Commercial disputes constitute the largest proportion of Olivia's practice encompassing contractual disputes,… | View Profile |
| | James Corbet Burcher | Special areas of practice: Planning/Environmental law; Public law, European Union law | View Profile |
| | Laura Davidson | Laura specialises in all aspects of medical law and is well known… | View Profile |
| | Sioned Davies | | View Profile |
| | Philip Dayle | | View Profile |
| | Nandini Dutta | Nandini covers all areas of family law with a particular emphasis on… | View Profile |
| | Emma Edhem | | View Profile |
| | Jack Feeny | Jack is a specialist employment practitioner and acts on behalf of claimants… | View Profile |
| | Nicholas Ferrari | Specialist area of practice: personal injury. Also extensive experience of general common… | View Profile |
| | Manjit Singh Gill | Head of international human rights law. Specialist in public law, human rights,… | View Profile |
| | Stephen Goodfellow | Clinical Negligence; Personal Injury; Commercial and Chancery; Property; Credit Hire | View Profile |
| | Benjamin Harrison | Barrister | View Profile |
| | Alison Harvey | Barrister specialising in nationality, immigration, and asylum and in public law, with… | View Profile |
| | Alex Henderson * | | View Profile |
| | Alexander Heylin | Commercial / Chancery / Insolvency / Civil Fraud Alexander has broad… | View Profile |
| | Richard Humphreys QC | | View Profile |
| | Varsha Jagadesham | | View Profile |
| | Caroline Jennings | Caroline specialises in all aspects of employment law. She is instructed on… | View Profile |
| | Mark Kelly QC | Specialises in serious fraud and money laundering and regulatory crime. Has particular… | View Profile |
| | Changez Khan | Changez is a specialist in employment and discrimination law. He has the… | View Profile |
| | Anthony Korn | All aspects of employment, particularly TUPE, equal pay, discrimination law, whistleblowing and… | View Profile |
| | Howard Leithead | Howard specialises in Planning and Environmental Law, having completed his pupillage under… | View Profile |
| | Rebecca Livesey | | View Profile |
| | Irvine Maccabe | Combines court room presence, pugnacious advocacy, straight-forward advice with sound commercial judgment… | View Profile |
| | Nabila Mallick | Practices in Employment, Business Immigration and Public Law (Human Rights, Immigration, Regulatory… | View Profile |
| | Francesca Martin | | View Profile |
| | Oliver May | Third Six Pupil | View Profile |
| | Rowena Meager | General chancery and commercial practitioner with experience of, amongst other things, insolvency… | View Profile |
| | Hashi Mohamed | Hashi has a broad public and commercial law practice. In particular all… | View Profile |
| | Susan Monaghan | Susan has extensive experience in the field of Regulatory and Public Law.… | View Profile |
| | Maria Mulla | Commercial and Media law – Lloyd v Kruger [2018] EWHC 2011 Personal… | View Profile |
| | Edward Nicholson | Prior to obtaining a tenancy in 2003 Edward worked at the Refugee… | View Profile |
| | Mike O'Brien | Mike is a former law officer, he was solicitor general for the… | View Profile |
| | Tom Perry | Barrister | View Profile |
| | Adam Porte | | View Profile |
| | Andrew Rhodes | | View Profile |
| | Philip Rule | Barrister. Undertaking a variety of areas of work, but a particular public… | View Profile |
| | Avril Rushe | Barrister | View Profile |
| | Jake Rylatt | | View Profile |
| | Mr Parminder Saini | | View Profile |
| | Jonathan Shaw | | View Profile |
| | Frances Shaw | Practice Groups: Immigration, Asylum and Nationality International Human Rights Public Law Direct… | View Profile |
| | Tim Sheppard | An employment and discrimination law practitioner, who also specialises in planning and… | View Profile |
| | Jo Sidhu * | | View Profile |
| | Jessica Smeaton | Barrister specialising in all aspects of employment and immigration law. Jessica is… | View Profile |
| | Scott Stemp | | View Profile |
| | Caroline Sumeray | Caroline specialises in criminal law and her practice has encompassed almost every… | View Profile |
| | Sultana Tafadar | | View Profile |
| | Keri Tayler | | View Profile |
| | Olivia Whitworth | Barrister | View Profile |
| | Stuart Withers | | View Profile |
| | Kawsar Zaman | Barrister | View Profile |
| | Mohammed Zaman QC | Mohammed has a broad commercial litigation and international arbitration practice covering a… | View Profile |
Top Tier Set Rankings
Set Rankings