Set Profile > Exchange Chambers > Manchester, England
Exchange Chambers
Offices

Chambers of Bill Braithwaite QC
Exchange Chambers
201 DEANSGATE
MANCHESTER
M3 3NW
England
Exchange Chambers > The Legal 500
Rankings
'A very strong set for commercial work with a wide range of specialist and experienced counsel and lots of strength in depth', Exchange Chambers is  'brilliant with very capable juniors and a "can-do" attitude from commercial litigation counsel across a broad range of spectrums'. Mark Cawson QC, leading Carly Sandbach, is part of the counsel team instructed in Municipio De Mariana v BHP Group Plc and BHP Group Ltd, a claim by over 200,000 claimants seeking compensation with regard to the collapse of the Fundao Dam in Brazil in 2015. At the junior end, David Went is a specialist competition law practitioner, with instructing solicitors noting that his background as a former partner at Sidley Austin means 'he understands what clients are looking for and gives pragmatic advice'. Similarly, as a former solicitor Stephen Connolly 'has the benefit of being more pragmatic than most barristers and is, therefore, able to be commercial in his approach which is often what the client is needing/wanting'.
Mark Cawson QC
-
Exchange Chambers
'
He has mastery of detail, penetrating perception of key threads in a morass of evidence, excellent command of law and practice, ability to convey complex issues to clients, prudent and solid judgement and assessment of the risks in a case.
'
Ranked: Tier 1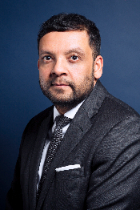 David Mohyuddin QC
-
Exchange Chambers
'
Good communicator; client friendly; practical; gets to the core issues quickly; go-to choice for large cases and has never let me down.
'
Ranked: Tier 1
'Top set in the North West', Exchange Chambers has 'excellent strength in depth' in the fields of company and insolvency law. In recent instructions of note, Mark Cawson QC has been acting for defendant directors in respect of £5m-plus claim for damages for breach of fiduciary duty brought by the liquidators of a company in liquidation. He also led Ian Tucker in acting for creditor and preferential shareholder on a successful application for an administration order, the purpose of which was to enable a conspiracy claim, potentially in excess of £100m, to be pursued against another former director and secured creditor. Also at the junior end, Carly Sandbach appeared in Keyworker Homes (North West) Limited, a landmark High Court decision on the ability of directors/companies to appoint administrators out of court and out of hours.
Mark Cawson QC
-
Exchange Chambers
'
He is a determined advocate who is not thrown by anything that the other side might raise. Calm bright and authoritative. Commands respect from the Judges. Good team player and safe and reliable pair if hands.
'
Ranked: Tier 1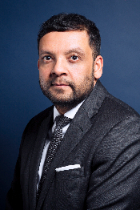 David Mohyuddin QC
-
Exchange Chambers
'
David is a pleasure to work with. He quickly gets to the heart of complex issues and provides sound and clear strategic advice. He is also a reassuringly thorough and tenacious advocate.
'
Ranked: Tier 1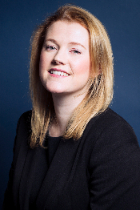 Carly Sandbach
-
Exchange Chambers
'
Carly is a very strong advocate who is also technically excellent and provides concise, clear and commercially sensible advice.
'
Ranked: Tier 1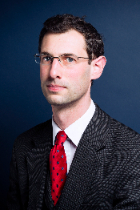 Ranked: Tier 2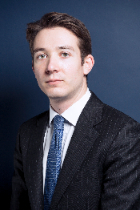 Ian Tucker
-
Exchange Chambers
'
Supremely intelligent. Very quick to absorb the relevant facts and provide clear, authoritative advice at a level perhaps beyond his year of call. Very easy to work with - deals with instructions quickly and efficiently.
'
Ranked: Tier 2
'A top-drawer set across three Northern cities', Exchange Chambers has 'great strength across the entire range of criminal matters, from junior juniors to heavyweight silks'. Gordon Cole QC prosecuted a former associate vice-president at Barclays who killed with his wife with a crow-bar and was convicted of murder after attempting to run a loss of control defence. Richard Littler QC defended Reynhard Sinaga, who was convicted of 48 rapes of men and described by the CPS as the 'most prolific rapist in British legal history'. Charlotte Kenny represented a single mother who was acquitted of charges concerning the alleged supply of methamphetamine through the darkweb, in a case that involved complex issues of shipping record and bitcoin evidence.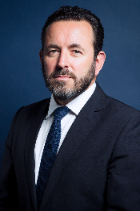 Mark Rhind QC
-
Exchange Chambers
'
He is forthright and realistic which client and solicitors really do appreciate, yet at the same time he instills confidence and really fights for his clients.
'
The
'highly intelligent'
Bill Braithwaite QC
 is an experienced member of the large personal injury team at
Exchange Chambers
, and is regularly instructed in high-value claims compensation for catastrophically injured claimants. The team, which has strength in depth at all levels, handles high-value, complex cases involving injuries of the utmost severity, fatal accidents, industrial disease, and severe brain and catastrophic spinal cord injuries. Also among the set's silks, the
'pragmatic and considered'
Gerard Martin QC
specialises in brain injury and spinal injury cases for adults and children, and
Louis Browne QC
 is noted by one client for his 'e
xcellent interpersonal skills'
and has
particular experience of pain syndrome and related claims. At the junior end, 
Laura Gooding
 '
provides an approachable and prompt service with clear, understandable advice';
Christopher Barnes
 is considered to be '
a QC in waiting
' and has a specialism in military claims for claimants, while 
Catherine Knowles
 is regularly instructed to act on behalf of government departments for injuries to service personnel, often with the claims involving substantial claims for future loss of earnings and pension.
'A leading set, which boasts a wealth of talent, efficient clerks, and all-round high standards', Exchange Chambers is home to John Jones QC who represents employers, companies, directors, individuals, and private bodies on all aspects of health and safety enforcement. He has recently been involved in several health and safety prosecutions and manslaughter trials following fatalities in the workplace. At the junior end, clients remark that Michael Lavery's greatest quality is his 'ability to put clients at ease in extremely stressful situations', while the 'tactically astute' Ian Whitehurst 'applies vast experience to offer pragmatic solutions and is excellent with clients'. Whitehurst is instructed by private individuals, national companies, local authorities, quangos, and leading law firms to advise and represent across a myriad of regulatory matters.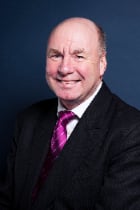 John Jones QC
-
Exchange Chambers
'
Has the ability to lead a team whilst listening to instructions given. Excellent with clients. Extremely hard working, an effective advocate who is also lucid in his written submissions.
'
Ranked: Tier 1
Michael Lavery
-
Exchange Chambers
'
He is excellent with attention to detail, very methodical, approachable and hands on. Very good with clients, down to earth and gives pragmatic and honest advice even in difficult situations. Always ready for trials, organised and builds good Solicitor-Counsel relationships.
'
Ranked: Tier 2
Ian Whitehurst
-
Exchange Chambers
'
He is at the very top of his profession and his knowledge is a valuable part of the team and is a tactical and astute thinker, always thinking a couple of steps ahead whilst never taking his eye of the big picture. He is excellent with clients who are won over by his down to earth manner. He always finds an angle that the prosecution has missed.
'
Ranked: Tier 2
A 'strong set', Exchange Chambers has a number of specialists available for Chancery and tax disputes, and instructing solicitors praise the training offered by the set which is described as 'first class and highly relevant'. At the senior end, Mark Cawson QC and David Mohyuddin QC are go-to names for a range of Chancery and commercial disputes. In the tax arena, Scott Redpath is instructed in tax disputes and planning involving companies, employment, incentives, national insurance, pensions, share schemes, trusts and estates, residence, domicile, indirect tax, VAT, IPT, and duties; George Rowell has experience of tax disputes involving penalties, avoidance schemes, VAT, inheritance tax, capital gains tax, and employment-related taxes.
Mark Cawson QC
-
Exchange Chambers
'
Very detailed in his approach, completely cool and calm at all times and always makes the client assured. Mark always instills confidence in the client and our team when he is involved and he is an utterly excellent advocate. His ability to deal with and understand very complex matters always impresses.
'
Ranked: Tier 1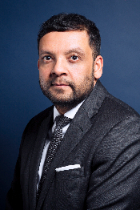 Ranked: Tier 2
The 'outstanding' Exchange Chambers has 'a strong breadth of experienced clinical negligence counsel'. The team has expertise across all areas of clinical negligence work, and its silks are regularly at the forefront of important and complex cases, acting for a range of private and publicly-funded claimants, and its defendant clients include hospitals, NHS organisations, medical defence organisations, and insurance bodies. In recent work of note, Gerard Martin QC led Chris Gutteridge in acted for a claimant who had both of their legs amputated below the knee due to a negligent failure to consider a vascular cause for complaints of pain and numbness in their feet; the claim settled for £2.5m. Dr Kevin Naylor is part of the team acting for a claimaint against seven defendants in a wrongful birth claim; the case concerns the birth of twins both of whom suffer from hereditary spastic paraplegia. Other key members of the team include the 'razor-sharp' head of chambers, Bill Braithwaite QC, 'excellent strategist' David Knifton QC, and the 'articulate' Matthew Stockwell.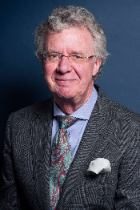 Bill Braithwaite QC
-
Exchange Chambers
'
Bill is highly intelligent,hugely experienced and incredibly skilled as a negotiator. He has a razor sharp mind and those who have been fortunate enough to see him in court will know him as a a formidable advocate. He is a must have Silk for any solicitor who deals with complex high value clinical negligence work.
'
Ranked: Tier 2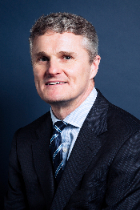 David Knifton QC
-
Exchange Chambers
'
David has great technical knowledge and a keen forensic eye for detail, and his experience sitting as a Judge, places him in an excellent position to advise on the likely approach of the court. David has a relaxed and calm manner which is particularly helpful with claimants. David has always been very accessible which is crucial in litigation, available to provide fast advice and guidance on situations that may arise.
'
Ranked: Tier 2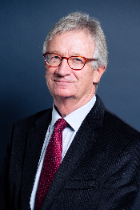 Ranked: Tier 2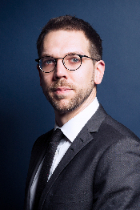 Chris Gutteridge
-
Exchange Chambers
'
Chris is a stand-out junior with skills well beyond his call. He is excellent with lay clients and adopts an understated but no nonsense approach to dealing with complex and high value litigation. Chris has the envied ability to get to the heart of a case fast, and wastes no time in making his sensible and practical advice clear to his instructing solicitors and lay clients alike.
'
Ranked: Tier 2
Dr Kevin Naylor
-
Exchange Chambers
'
Kevin has a sound knowledge of medicine previously working as a doctor and therefore is able to carefully analyse complex medical negligence issues. He is very capable in dealing with complex, high value matters and is strong tactically and in settlement meetings.
'
Ranked: Tier 2
Matthew Stockwell
-
Exchange Chambers
'
He is very responsive and helpful in answering questions. His questioning of experts in conference is very well prepared and thorough. He is very clear with clients.
'
Ranked: Tier 2
An 'excellent chambers' with 'high quality of senior employment counsel', Exchange Chambers is active in a range of matters for all manner of claimants and respondents. An 'unrivalled advocate', Paul Kirtley has substantial experience in the public sector dealing with the police, local authority, NHS and PC trusts in regards to discrimination, public interest disclosure, data protection, freedom of information, and disciplinary issues. In recent instructions of note, the 'tenacious' Ashley Serr, who acts for FTSE 100 companies, SMEs, high-net-worth individuals, and government departments, represented HMRC in a case concerning deductions of wages for training and housing. Meanwhile, 'excellent advocate' Alfred Weiss represented an employee who succeeded in a claim that mandating employees be physically working in an office five days a week was indirectly discriminatory against women.
Ashley Serr
-
Exchange Chambers
'
Ashley has a great ability to get to the heart of the legal issues in a case. He is a tenacious Tribunal advocate with a will to win.
'
Ranked: Tier 1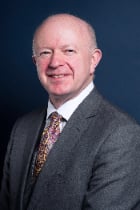 Paul Kirtley
-
Exchange Chambers
'
In my opinion he is an unrivalled advocate and a master of cross-examination. One of, if not the best employment barristers on the circuit. Paul combines a mastery of subject knowledge with a keen sense of commercial awareness and a focus on practical outcomes. He is a favourite of every client and the barrister I would want representing me If ever I needed one.
'
Ranked: Tier 2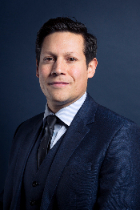 Alfred Weiss
-
Exchange Chambers
'
Alfred is thorough, with an excellent attention to detail. He has an impressive courtroom presence and excellent advocacy skills. He is likeable and easy to work with. Clients really like him and I have had nothing but positive reports on him from them.
'
Ranked: Tier 2
Exchange Chambers specialises in inquests involving Article 2 ECHR matters, taking a multi-discipline approach. Louis Browne QC represents parties in the high-profile Grenfell Tower and Manchester Arena inquiries, acting for a senior commander of the London Fire Brigade and Salford University respectively. He also appeared for the Probation Board at the inquest into the murder of a young man on probation by others also supervised by the board. Sara Sutherland sits as an assistant coroner and advises both bereaved families and health boards throughout the process of an inquest, from advancing submissions to conclusion.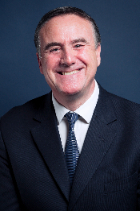 Louis Browne QC
-
Exchange Chambers
'
Very hard working and immensely knowledgeable in his field. He is approachable and easy going with clients. Meticulous attention to detail is apparent in his advocacy and written submissions. A very capable barrister, who is well regarded by his clients and is highly recommended.
'
Ranked: Tier 1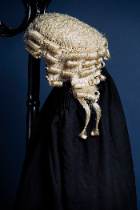 Ranked: Tier 1
Sara Sutherland
-
Exchange Chambers
'
Sara is a knowledgeable and confident lawyer. She is excellent in handling witnesses and is sensitive and empathetic to their needs thus ensuring that she gets the best of them to achieve the best possible and realistic result for her client. She is sensible and grounded in her advice.
'
Ranked: Tier 1
Paul Johnson - Exchange Chambers  Paul Johnson at Exchange Chambers in Manchester is 'excellent at gaining the trust of all parties and very pragmatic and empathetic, which helps see where the settlement is likely to lie and encourage all parties towards it'. Johnson is exclusively focused on mediation work, and has mediated over 800 disputes. Representative work includes disputes involving commercial matters and employment, professional negligence, probate and landlord and tenant issues, along with financial services, banking, construction and sport-related disputes.
'An efficient professional set', Exchange Chambers 'remains a go-to set for professional discipline matters', thanks to having 'a number of counsel with an excellent grasp and in-depth knowledge of the subject matter'. According to some, it is also becoming the North's go-to chambers for police misconduct instructions. 2019 silk Richard Littler QC regularly acts for the Police Federation defending high ranking police officers and he also defends at FA Disciplinary Panels. At the junior level, Jason MacAdam has experience of cases before the General Medical Council, Medical Practitioners Tribunal Service, General Pharmaceutical Council, Health and Care Professions Council, and the Teaching Regulation Agency. Nicholas Walker's practice centres on defending police officers in professional disciplinary cases. He also sits as a Legally Qualified Chair in police misconduct hearings.
Exchange Chambers >
Set Profile
Exchange Chambers is a multidisciplinary progressive northern powerhouse set, with offices in Liverpool, Leeds and Manchester.
The set: Exchange Chambers is an award-winning, full service set of barristers' chambers in Liverpool, Manchester and Leeds with a proven track record in all major areas of law. We are one of the largest and most well-resourced Chambers in England and Wales. This allows us to provide strength in depth and an unparalleled level of service and cover.
With 194 members, including 21 silks, many of our barristers are recognised as leaders in their field. Consistently ranked as a leading national set, we develop strong relationships with our clients to ensure that we understand their requirements and deliver outstanding service. We aspire to excellence in everything we do, complementing technical legal knowledge with astute commercial advice.
At a time of unprecedented change in the legal services marketplace, Exchange Chambers' progressive approach and multi-disciplinary expertise has been recognised through a number of high profile industry awards. Our barristers and clerks are approachable, easy to work with and make things happen.
Work undertaken:
Alternative dispute resolution: Chambers covers all forms of ADR including arbitration, adjudication, dispute resolution boards, expert determination, early neutral evaluation and mediation across all practice areas.
Commercial: The set is widely acclaimed for its complete range of commercial services including insolvency, professional negligence, commercial fraud, property, shareholder, company and partnership disputes, banking, construction and planning. The set also has expertise in a number of niche areas including competition, intellectual property and tax.
Credit Hire: Chambers is home to a specialist team of barristers with particular expertise in the complex and ever-evolving field of Credit Hire law. Counsel are accustomed to tackling all issues of hire as well as issues of illegality, fraud, and more challenging points of law and procedure.
Crime: Comprising 85 members, including 12 silks, the criminal team is one of the largest, most successful teams in the UK. 40 are Category 4 Prosecutors. The team provides representation at all stages of a case, including pre-charge, trial and appeal. We have extensive experience in fraud and financial crime, and cover niche areas such as cybercrime and data protection.
Employment: The team covers the full range of employment work. Its members are regularly instructed by large private sector employment and public sector organisations such as NHS trusts and local authorities.
Family: The team is highly experienced in all matters of family law, including both public and private children law and financial relief matters.
Inquests and inquiries: Chambers has a strong reputation in this area. Our barristers have been involved in some of the largest public inquiries in the UK. The team has a particular unrivalled depth of experience in relation to the healthcare sector. Three members of Chambers sit as Assistant Deputy Coroners.
Local government & social housing: This specialist department is independently acclaimed as 'first class' and boasts an enviable record advising and representing local authorities and social housing providers across the country on the full range of issues faced by such organisations. Members of the department frequently advise and appear in high profile and test case litigation before local courts as well as the High Court, Court of Appeal and Supreme Court. The team works alongside other specialist departments within Chambers where appropriate to ensure that they provide the very highest standards of service.
Personal injury and clinical negligence: The extensive team handles claimant / defendant personal injury, clinical negligence and industrial disease work. Members have an exceptional reputation handling high value cases involving catastrophic injuries. There are also a number of barristers who deal with niche matters such as military claims, claims for amputees and complex pain disorders.
Public law & judicial review: Exchange Chambers has a strong team spanning the full range of specialist areas within Chambers including education, human rights, housing, local government, immigration, licensing, community care and mental health.
Regulatory: Chambers has dedicated teams providing specialist advice and representation across a range of regulatory fields including environmental regulation, health and safety, healthcare, professional discipline, police law and inquests.
Main Contacts
| Department | Name | Email | Telephone |
| --- | --- | --- | --- |
| Head of Chambers | Bill Braithwaite QC | | |
| Chief Executive | Jonathan I'Anson | | |
| Chambers Director (Liverpool) | Neil Wright | | |
| Chambers Director (Manchester) | Nick Buckley | | |
| Chambers Director (Leeds) | Ian Spencer | | |
Barrister Profiles
| Photo | Name | Position | Profile |
| --- | --- | --- | --- |
| | Ms Jayne Acton | Jayne's practice includes private and public law instructions on behalf of local… | View Profile |
| | Mr Brynmor Adams | Brynmor specialises in property and public law. He has particular expertise in… | View Profile |
| | Mr Neil Baki | Consistently ranked as a leading junior in the Legal 500 for fraud,… | View Profile |
| | Mr Alaric Bassano | Alaric is a specialist criminal barrister who acts for both the prosecution… | View Profile |
| | Mr David Bentley | David Bentley is an experienced criminal practitioner, specialising in serious crime, fraud,… | View Profile |
| | Mr Adam Chichester-Clark | Adam is a Door Tenant at Exchange Chambers. Adam has a broad… | View Profile |
| | Mr Jon Close | Jon regularly appears for both the prosecution and defence in serious criminal… | View Profile |
| | Mr Stephen Connolly | Stephen is an exceptional commercial barrister, specialising in complex, high value disputes.… | View Profile |
| | Mr Christopher Cook | Chris has substantial experience in all manner of commercial and chancery work,… | View Profile |
| | Mr Peter Dixon | Practice encompasses town and country planning, infrastructure, highways, compulsory purchase, land and… | View Profile |
| | Mr Nigel DH Edwards | Nigel practises exclusively in personal injury. His practice covers a wide range… | View Profile |
| | Mr Huw Edwards | Huw has a busy criminal practice which includes large multi-handed conspiracy cases… | View Profile |
| | Mr Anthony Elleray | Anthony is a highly experienced commercial / chancery practitioner covering all manner… | View Profile |
| | Mr Jonathan Elystan Rees | Jonathan has a heavyweight practice in white collar, complex and serious crime,… | View Profile |
| | Mr Adrian Farrow | Adrian Farrow's practice encompasses the full range of criminal offences and his… | View Profile |
| | Mr David Fearon | Barrister specialising in the resolution of construction, engineering and process engineering disputes… | View Profile |
| | Ms Lisa Feng | Lisa's practice covers commercial and chancery litigation. Her commercial practice includes various… | View Profile |
| | Joel Finnan | Joel was called to the Bar in 2018, and became a tenant… | View Profile |
| | Mr Richard Fisher | Richard Fisher QC provides advice and advocacy for individual and corporate clients… | View Profile |
| | Ms Chloe Fordham | Chloe is a criminal practitioner who acts for both the prosecution and… | View Profile |
| | Mr Damian Garrido | Damian is recognised as a leading family law specialist. He provides sound,… | View Profile |
| | Ms Caroline Gee | Caroline specialises in matrimonial finance and private law children disputes. Within financial… | View Profile |
| | Mr Julian Goode | Julian deals with high level criminal cases on behalf of both the… | View Profile |
| | Ms Laura Gooding | Laura specialises in all aspects of personal injury work, acting for both… | View Profile |
| | Ms Jane Greenhalgh | Jane is a highly experienced barrister with an extensive criminal practice. She… | View Profile |
| | Mr Patrick Harrington | Patrick is a Door Tenant at Exchange Chambers. Patrick Harrington QC was… | View Profile |
| | Mr Duncan Hedar | Duncan joined Exchange from a Magic Circle law firm where he was… | View Profile |
| | Mr Paul Hodgkinson | Paul is known for his direct, robust and no-nonsense approach in both… | View Profile |
| | Mr Wayne Jackson | Wayne is a criminal practitioner with a particularly strong fraud practice. He… | View Profile |
| | Mr Alun James | Alun advises on all direct taxes in a business context, as well… | View Profile |
| | Mr Oliver Jarvis | Oliver is a specialist criminal defence barrister, regularly involved in serious and… | View Profile |
| | Mr Paul Johnson | Paul is one of the leading mediators in the UK. He is… | View Profile |
| | Ms Amanda Johnson | Amanda is a specialist criminal practitioner, instructed to prosecute and defend all… | View Profile |
| | Ms Sarah Johnston | Sarah is a specialist criminal barrister, her practice encompassing all areas of… | View Profile |
| | Ms Sian Jones | Sian practises exclusively in civil law, the vast majority of her work… | View Profile |
| | Mr Mark Kellet | Prior to joining Exchange Chambers, for five years Mark has been the… | View Profile |
| | Mr Julian King | Julian specialises in regulatory and serious criminal cases. He spent 20 years… | View Profile |
| | Ms Catherine Knowles | Catherine practises in all areas of employment and personal injury law. She… | View Profile |
| | Dr Anja Lansbergen-Mills | Before her year of call, Anja completed a PhD at the University… | View Profile |
| | Mr Michael Lavery | Michael is an experienced criminal and regulatory practitioner, with over 20 years'… | View Profile |
| | Ms Harriet Lavin | Harriet was called to the Bar in 2019. She became a tenant… | View Profile |
| | Mr Richard Littler | Richard is an experienced criminal and regulatory barrister with over 20 years'… | View Profile |
| | Mr Tom Longstaff | Tom has substantial experience of Commercial Litigation, and recently appeared for the successful… | View Profile |
| | Mr Jonathan Lowe | Jonathan has substantial experience in a wide range of commercial litigation disputes,… | View Profile |
| | Mr Jason MacAdam | Jason is an experienced criminal and regulatory barrister with over 25 years'… | View Profile |
| | Mr Michael Maher | Michael is an experienced criminal barrister with a wide-ranging practice covering both… | View Profile |
| | Mr James Malam | James was called to the Bar by Gray's Inn in 2002, having… | View Profile |
| | Mr Giles Maynard-Connor | Giles is recognised as a robust, thorough advocate. He has a clear… | View Profile |
| | Mr Stuart McCracken | Stuart practises in personal injury law. He regularly acts in fast track… | View Profile |
| | Mr Lawrence McDonald | Lawrence is a commercial litigator with particular expertise in property, professional negligence… | View Profile |
| | Mr Stephen Meadowcroft | Stephen has specialised in crime for over 30 years, prosecuting and defending… | View Profile |
| | Mr David Mohyuddin | David is a highly experienced commercial litigator, his practice covering insolvency, company;… | View Profile |
| | Mr Ben Myers | Ben specialises in all forms of serious crime, consistently instructed in substantial… | View Profile |
| | Dr Kevin Naylor | Kevin practises almost exclusively in the field of clinical negligence, acting for… | View Profile |
| | Mr Greg Plunkett | Greg is an experienced commercial chancery barrister. He was formerly a senior… | View Profile |
| | Mr Daniel Prowse | Daniel's practice is based on serious crime, encompassing cases of serious violence,… | View Profile |
| | Mr Mark Rhind | Mark specialises in criminal and regulatory work. His criminal work chiefly consists… | View Profile |
| | Mr Chris Richards | Chris was called to the Bar in 2016. He became a tenant… | View Profile |
| | Ms Charlotte Rimmer | Charlotte has experience handling the full range of criminal offences, including homicide,… | View Profile |
| | Mr George Rowell | George is a commercial barrister specialising in tax disputes, professional negligence, and… | View Profile |
| | Ms Helen Rutherford | Helen practises in all areas of personal injury, including clinical negligence. She has a… | View Profile |
| | Ms Carly Sandbach | Carly's practice covers all aspects of chancery and commercial litigation and advisory… | View Profile |
| | Mr David Sandiford | David practices in the fields of higher value personal injury, civil actions involving… | View Profile |
| | Mr Imran Shafi | Imran is widely regarded as one of the leading criminal barristers on circuit, if… | View Profile |
| | Mr Gareth Shires | Gareth has a busy and wide-ranging personal injury practice. Acting for claimants… | View Profile |
| | Mr Andrew Smith | Mark has a heavyweight criminal practice comprising both prosecution and defence work.… | View Profile |
| | Mr Lee Speakman | Lee has a broad practice encompassing personal injury law, family law and… | View Profile |
| | Mr Mark Stephenson | Mark is an experienced criminal practitioner, regularly instructed in serious and high… | View Profile |
| | Ms Sara Sutherland | Sara is an experienced junior who is regularly instructed in multi track… | View Profile |
| | Ms Alexandra Sutton | Alexandra was called to the Bar in 2017. She became a tenant… | View Profile |
| | Mr Christian Taylor | Christian practises exclusively in personal injury law and its related litigation. He… | View Profile |
| | Mr David Temkin | A newly-appointed silk, David specialises in serious crime, health and safety cases and professional disciplinary work (police… | View Profile |
| | Mr Richard Tetlow | Richard has a broad commercial practice encompassing contractual disputes, banking, mortgages and… | View Profile |
| | Mr David Toal | David is a specialist criminal and regulatory barrister with over 20 years'… | View Profile |
| | Ms Katherine Traynor | During the non-practising first six months of her pupillage, Kate assisted with… | View Profile |
| | Mr Ian Tucker | Ian specialises in commercial / chancery litigation with an emphasis on insolvency.… | View Profile |
| | Mr Simon Vaughan | Simon has a wide-ranging commercial and chancery law practice encompassing shareholder and… | View Profile |
| | Mr Guy Vickers | Guy has a broad commercial practice, divided between traditional chancery litigation concerning… | View Profile |
| | Mr John Waiting | John has a broad practice encompassing commercial, property and insolvency law. He… | View Profile |
| | Mr Andrew Ward | Andrew is a personal injury specialist. He is regularly instructed in claims… | View Profile |
| | Mr Simon Whitfield | Simon is particularly regarded for his construction practice and has wide experience… | View Profile |
| | Mr Richard Wilcock | After a 20 year successful career in civil & commercial litigation, Richard… | View Profile |
| | Mr David Williams | David has a broad commercial practice encompassing a wide range of personal… | View Profile |
| | Ms Rachael Woods | Rachael is a specialist criminal advocate, regularly instructed by the defence and… | View Profile |
Diversity
Exchange Chambers are committed to promoting equal opportunities for all, including members, pupils, employees and applicants to Chambers. We do not discriminate against anyone on the grounds of race, colour, nationality, ethnic or national origins, citizenship, gender, sexual orientation, gender reassignment, marital or civil partner status, disability, age, religion or belief or indeed, on any other ground.
We are committed to offering opportunities for gaining experience and practice development to all pupils and members of Chambers equally without discrimination. We offer mini-pupillage and work experience opportunities throughout the year. Our members frequently attend schools and partake in a variety of different schemes and initiatives that promote and encourage social mobility.
A number of our barristers assist with the Social Mobility Foundation and act as mentors to students from diverse backgrounds. We are also a Partner Chamber in the Pegasus Access and Support Scheme (PASS), a leading programme designed by the Inner Temple to support aspiring barristers from under-represented backgrounds who have not yet started the BPTC.
We have ensured that Chambers is accessible to people using wheelchairs. We accommodate any requests for reasonable adjustments to assist disabled applicants.
We recognise the need to promote a positive and supportive community for both barristers and staff and to encourage a cohesive and collaborative culture. We have been recognised by the Bar Council for our commitment to Wellbeing at the Bar.
Other current and ongoing initiatives include:
We run a mentoring programme in association with L8 A Better Place, a community development project based in Toxteth, Liverpool. Twenty-two of our members are actively involved in the programme, in which they are assigned a student from the local community. The mentoring scheme is aimed at students and young people who are interested in pursuing a career in law and would otherwise lack access to the legal profession.
We operate a maternity and parental support mentoring network for our members. The network provides support for Chambers' barristers during pregnancy, adoption or foster care, following the arrival of their child and in the lead up to and on return to practice or at any other stage of parenthood.
We have a member that sits on the Bar Council's Female Retention Committee, who focus on ensuring equality and diversity at the Bar with a particular focus on female barristers, ensuring a level playing field and examining issues that may prevent female barristers continuing practise at the Bar or progressing within the profession.
Pro Bono
For over five years we have been part of a pioneering pro-bono alliance with The National Autistic Society's Education Rights Service. The Exchange Chambers team comprises 30 barristers, including two Queen's Counsel with decades of experience fighting injustice, providing legal support to families with autistic children. Our barristers have undertaken autism awareness and special educational needs training from The National Autistic Society, and provide free legal representation before the Special Educational Needs Tribunal. We were awarded the Outstanding Family Support Award at the 2016 Autism Professionals Awards.
Client Testimonials
CLIENT: Paul Lunt – Partner and Head of Litigation
COMPANY/FIRM: Brabners LLP
TESTIMONIAL: An excellent set of chambers with the breadth of specialisms and range of experience that you want, with a customer-focussed service mentality and pragmatic clerking that you can work with.
---
CLIENT: Paul Jonson – Senior Partner
COMPANY/FIRM: Pannone Corporate LLP
TESTIMONIAL: Exchange Chambers is one of the leading regional chambers. We have known and worked with Exchange for many years and have built up a great working relationship with various members of Chambers and the commercial clerking team. We find Exchange to offer excellent client service and top quality counsel. The relationship with Exchange is valued greatly by the firm and also by our clients. We cannot recommend them highly enough.
---
CLIENT: Mark Molyneux – Partner
COMPANY/FIRM: Addleshaw Goddard LLP
TESTIMONIAL: Exchange Chambers is a preeminent barristers chambers in Manchester, which offers real strength in depth of commercial counsel, with the experience and expertise to support on the smallest to largest commercial disputes. This is supported by first class clerks who understand and consistently deliver to the service standards that our clients expect.
---
CLIENT: Anthony Barnfather
COMPANY/FIRM: Barnfather Solicitors
TESTIMONIAL: I instruct Exchange Manchester which has established itself as the premier set in the City over the last few years. A good stable of barristers supported by a fantastic clerking team headed by Nick Buckley. I have no hesitation in recommending Exchange.
---
CLIENT: Julia Norris – Partner
COMPANY/FIRM: FS Legal Solicitors LLP
TESTIMONIAL: Our relationship with Exchange Chambers goes back over 20 years and the advice and assistance that we and our clients have had from their excellent team of barristers has always been absolutely outstanding. Apart from the legal strength and depth available, a unique feature of Exchange is the Management and Clerking Teams. Management adopts a commercial and pro-active approach, continually looking for new opportunities for constructive and profitable areas where we can work together to develop new areas of business. Overall, Exchange is quite outstanding and we look forward to working with them ever more closely in years to come.
---
CLIENT: Paul Schofield – Partner / Fraud & Business Crime, and Serious Crime
COMPANY/FIRM: Farleys Solicitors LLP
TESTIMONIAL: I have dealt with Exchange for the last 12 years and have been incredibly impressed with them. Exchange Chambers is a formidable and outstanding organisation which keeps going from strength to strength. It is a veritable 'Northern Powerhouse' delivering the highest quality of QCs and barristers in the most serious and complex cases nationally. The whole ethos at Exchange is one of absolute commitment to excellence coupled with a clear 'can do' approach. The QCs and barristers are simply top drawer, nothing is too much trouble. The clerks are always helpful, efficient and professional, and are a pleasure to work with.
Top Tier Set Rankings
Set Rankings