Mr James Strachan QC > Chambers of Charlie Cory-Wright QC and Richard Harwood QC > London, England > Lawyer Profile
39 Essex Chambers
Offices

Chambers of Charlie Cory-Wright QC and Richard Harwood QC
39 Essex Chambers
81 CHANCERY LANE
LONDON
WC2A 1DD
England
Mr James Strachan QC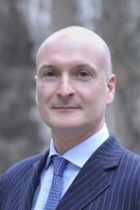 Position
Areas of practice include: public and administrative; planning and environment; commercial; financial services; local government; civil liberties and human rights; privacy and freedom of information. Notable recent cases include: Orabator v HMP Holloway [2010] EWHC 58 (repatriation of foreign prisoners); R (Smith) v Land Registry [2010] EWCA Civ 2000 (adverse possession of highways); R (U) v SIAC [2010] EWHC 813 (bail in SIAC); R (KB) v Secretary of State for Justice [2010] EWHC 15 (prisons and YOI); Guildford BC v Sec of State for Communities [2009] EWHC 3531 (greenbelt extensions); MetroConstruction v LB Barnet [2009] EWHC 2956 (conservation area designations); Brown v Carlisle City Council [2009] EWHC 2519 (EIA); S & Marper v UK [2008] ECHR 1581, ECtHR (retention of fingerprints and DNA);Capel Parish Council v Surrey County Council [2009] EWHC 350 (EU Waste Directive and waste incinerator); Home Secretary v AR [2008] EWHC 3164 (Prevention of Terrorism Act Control Order); WK v Home Secretary and A v Croydon [2009] EWHC (age assessments); Heffernan v Rent Service [2008] UKHL 58, [2008] 1 WLR 1702 (locality for housing benefit); South Cambridgeshire v First Secretary of State [2008] EWCA Civ 1010 (greenbelt and travellers); Jeffery v First Secretary of State [2007] EWCA Civ 584 (discontinuance orders); West Midlands International Airportv Secretary of State for Communities and LocalGovernment [2008] EWHC 2309 (airport expansion); Heather Moor & Edgecomb v Financial Ombudsman Service [2008] EWCA Civ 642 (ombudsmanand human rights); Burney v Burns Anderson [2007] 4 All ER 246 (ombudsman and pensions); R v London Borough of Bromley ex p Barker [2007] 1 AC 470, HL & ECJ (environmental impact assessments); R(IFG) v Financial Ombudsman Service [2005] EWHC 1153 (powers of ombudsman); R(X) v Chief Constable of West Midlands Police [2004] EWCA Civ 1068 (criminal record disclosure); A v West Yorkshire Police [2004] UKHL 21, [2004] 2 WLR 1209; Goodwin v UK [2002] 35 EHRR 18 (rights of transsexuals and Article 14); R (Adriano) v Surrey County Council [2003] Env LR 24 (incinerator permission); Evans v First Secretary of State [2004] Env LR 1523 (striking out of s288 proceedings); Associated Newspapers, News International, Guardian, Telegraph and BBC v Home Secretary, AD and LL (anonymity in control orders) [2005] EWHC Admin.
Career
Called 1996, Middle Temple; QC 2013; General's 'A' Panel of Treasury Council 2008 (following B Panel 2004-08 and C Panel 2000-04) and to Welsh Assembly Government Panel of Counsel. Publications include 'Crown Proceedings' Atkins Court Forms Vol 13 (2008); 'The Right to Privacy' Your Rights (Liberty 2008); 'The Right to Privacy in English Law' [2002] EHRLR 129; 'Privacy Postponed' [2003] EHRLR Special Issue; 'Magistrates' in Human Rights and Judicial Review (Butterworths 2001).
Memberships
COMBAR; PEBA; ALBA.
Education
Oxon (MA); College of Law (Diploma of Law, Commendation); BVC (outstanding) 1995 Harmsworth Major Entrance Exhibition (Middle Temple).
Lawyer Rankings
(Leading Silks)
Ranked: Tier 4
(Leading Silks)
Ranked: Tier 2
James Strachan QC – 39 Essex Chambers ' One of the most analytical minds at the Bar, he has a knack of finding the winning point in complex cases and is an accomplished advocate. '
'The pre-eminent environmental set', 39 Essex Chambers 'has strength in depth and carries specialists in many areas of environmental law'. Environmental law is a major component of the set's work, along with planning matters, and among its members are some of the leading practitioners in this area. Five members, including James Strachan QC and up-and-coming junior Rose Grogan, are involved in a challenge to the decision to grant consent for a tunnel under Stonehenge. Stephen Tromans QC is a leading light in matters relating to waste, nuclear energy, reservoir safety and nuisance claims, while Nigel Pleming QC has more than 30 years' experience in environmental cases, including matters arising from the expansion of Heathrow Airport. Among the newer silks, Richard Wald QC recently acted for one of the UK's largest minerals extraction companies in an appeal against a refusal to permit the construction of additional silt lagoons for processing extracted aggregates. Juan Lopez, who joined from Francis Taylor Building, is emerging as a force in matters concerning climate change, flood alleviation, coastal defence schemes and ecology.
(Leading Silks)
Ranked: Tier 2
James Strachan QC – 39 Essex Chambers ' James is tremendously hard-working. He has a knack of finding the winning point in complex cases and is an accomplished advocate. '
'Leading set' 39 Essex Chambers are 'big hitters in judicial review', with members having expertise in a broad range of public law matters on top of its well-known expertise on medico-legal issues, immigration matters (an area in which some of the set's members are instructed for the government in their most sensitive cases), and planning law. James Strachan QC and Nicola Kohn represented the claimants in MDU v Secretary of State for Health, concerning the government's proposal to create a clinical negligence indemnity scheme that the claimants allege would not cover incidents before the policy was introduced. As sole counsel, Nicola Greaney represented the DVLA in a judicial review brought by a member of the public, who cited Article 1 Protocol 1 rights after being unable to renew an expired personalised number plate. Deok Joo Rhee QC defended the London Borough of Redbridge in judicial review to a policy challenge to the way in which the borough makes educational provision for visually impaired children in mainstream settings, with challenges brought on grounds of discrimination under both the ECHR and the Equality Act 2010. A number of members also have experience of acting as a special advocate.
(Leading Silks)
Ranked: Tier 4
James Strachan QC – 39 Essex Chambers ' One of the most analytical minds at the Bar, he is a very experienced, smooth and effective advocate. '
(Leading Silks)
Ranked: Tier 2
James Strachan QC – 39 Essex Chambers ' James is highly intelligent, with outstanding analytical skills. His knowledge of regulatory financial services is excellent. He has a calm, clear and concise style. '
(Leading Silks)
Ranked: Tier 1
James Strachan QC – 39 Essex Chambers ' He has an excellent style, is tenacious and very easy to deal with. '
Top Tier Firm Rankings
Firm Rankings