Set Profile > 39 Essex Chambers > London, England
39 Essex Chambers
Offices

Chambers of Charlie Cory-Wright QC and Richard Harwood QC
39 Essex Chambers
81 CHANCERY LANE
LONDON
WC2A 1DD
England
39 Essex Chambers > The Legal 500
Rankings

John Steel QC
-
39 Essex Chambers
'
John has a vast amount of knowledge in both aviation and planning Law. Very helpful and honest advice given on a range of different issues.
'
Ranked: Tier 2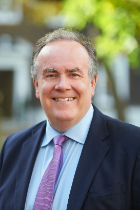 Michael McParland QC
-
39 Essex Chambers
'
Michael is a ferocious advocate, which is fantastic—but only when he's on your side. A fantastic litigator and a leader in his field and a lovely manner with vulnerable clients.
'
Ranked: Tier 3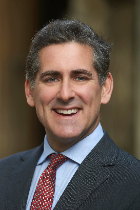 Ranked: Tier 3
39 Essex Chambers is 'a go-to chambers for serious medical treatment cases due to the extremely high calibre of barristers within the set.' Property and affairs matters are another key area of strength for the team. Jenni Richards QC is representing the local authority in Surrey CC v Various Clinical Commissioning Groups, concerning alleged multiple failures on the part of clinical commissioning groups to assess and make appropriate provision for two young women with extensive care needs. In another matter, Vikram Sachdeva QC is acting in A Local Authority v JB, a high-profile case concerning whether the capacity to consent to sexual relations requires a person to understand that the other person must have the capacity to consent before and throughout sexual activity.
Testimonials
Set
'Real strength in depth.'
'Its strength in depth means that there is a barrister for every type of case.'
'A highly regarded set – the members know their stuff and are a cut above their rivals.'
'Great team with a wealth of experience across all types of public law.'
Clerking
'Clerks are excellent- notably Sheraton Doyle and Charlie Quant.'
'Very helpful and friendly clerks. Peter Campbell and Jamie Tucker always go to great lengths to help.'
'Oscar Redif and Peter Campbell are really approachable and helpful. They have great knowledge of counsel between them, and which counsel would be best able to assist. I can't fault chambers for their speed and efficiency.'
'The clerking team is superb (Peter Campbell and Jamie Tucker in particular); they have excellent choice of counsel and you always receive a high quality service.'
'Clerking is very good- they were always extremely helpful in accommodating myself and my client(s). Sheraton Doyle is an outstanding example of a good and helpful clerk, as is Charlie Quant.'
'The pre-eminent environmental set', 39 Essex Chambers 'has strength in depth and carries specialists in many areas of environmental law'. Environmental law is a major component of the set's work, along with planning matters, and among its members are some of the leading practitioners in this area. Five members, including James Strachan QC and up-and-coming junior Rose Grogan, are involved in a challenge to the decision to grant consent for a tunnel under Stonehenge. Stephen Tromans QC is a leading light in matters relating to waste, nuclear energy, reservoir safety and nuisance claims, while Nigel Pleming QC has more than 30 years' experience in environmental cases, including matters arising from the expansion of Heathrow Airport. Among the newer silks, Richard Wald QC recently acted for one of the UK's largest minerals extraction companies in an appeal against a refusal to permit the construction of additional silt lagoons for processing extracted aggregates. Juan Lopez, who joined from Francis Taylor Building, is emerging as a force in matters concerning climate change, flood alleviation, coastal defence schemes and ecology.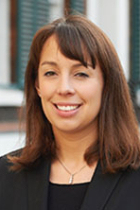 Stephanie David
-
39 Essex Chambers
'
A brilliant lawyer with a real ability to find the kernel that is likely to win a case, she is going to be a star of the environmental Bar.
'
Ranked: Tier 1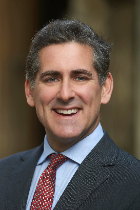 Richard Wald QC
-
39 Essex Chambers
'
Tenacious and inventive - one of the pre-eminent environmental silks in London, and far and away the most skilled and persuasive.
'
Testimonials
Set
'Chambers is certainly up there with the very best, offering real depth in planning and environment work from the brilliance of its most senior silks to their new intake. They would always be in my top three for advising clients on who to appoint.'
'Chambers' strengths are in the broad range of barristers available to cover our areas of practice – environment, planning, highway and local government law.'
'This set is the pre-eminent environmental set in my view. They now have strength in depth and carry specialists in many areas of environmental law. My go to set for environmental issues.'
'Brilliant. Always responsive. Always willing to collaborate and to sound out issues to.'
'They are brilliant and probably my favourite construction set – just because they have so much choice, so much knowledge and the set really gels in every single part from reception to the clerks to the members.'
Clerks
'Always professional, approachable and responsive.'
'Clerks are excellent, user-friendly and responsive. They are true participants in the commercial endeavours of this set. First-rate service!'
'I have found Andrew Poyser easily approachable, friendly and knowledgeable, and eager to help.'
'The clerks' room is very helpful. They are quick to respond and really considerate of who the right person for the work is, factoring in expertise, availability and suitable seniority. Andrew Poyser is the clerk that I would ordinarily contact. He is very efficient, which is exactly what I am looking for when I instruct counsel.'
'Andrew Poyser is a star. I can have an open commercial discussion and he makes their service fit – brilliant.'
Arianna Kelly
-
39 Essex Chambers
'
Arianna is a superb advocate. She is methodical in her reasoning and makes complex concepts straightforward to understand. She works really hard and is always someone you want fighting your corner. She has star quality about her.
'
Ranked: Tier 1
Ranked: Tier 1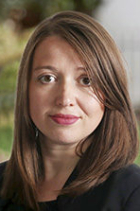 Ranked: Tier 1
39 Essex Chambers continues to be seen as 'an undoubted leader in the personal injury arena', and is particularly 'well known for undertaking sterling work on behalf of defendant insurers'. The 'plethora of top quality QCs' at the set was recently increased even further; Emily Formby QC and Judith Ayling QC both took silk in 2021, while Nina Goolamali QC is a respected arrival from 2 Temple Gardens. Neil Block QC is leading Camilla Church for the defendants in the Court of Appeal case Al Najar v Cumberland Hotel, in which an intruder entered a hotel bedroom and attempted to murder several occupants, causing catastrophic injuries. In an illustration of the set's expertise in sports injury work, Susan Rodway QC and Emma Corkill are representing a group of former professional rugby union players in their landmark claims against Rugby Football Union, Welsh Rugby Union and World Rugby.
39 Essex Chambers >
Set Profile
39 Essex Chambers is a long established set with 47 Queen's Counsel and 87 juniors. With offices in London, Manchester, Singapore and Kuala Lumpur, the set offers substantial expertise in almost every aspect of civil liability, commercial, construction and engineering, commercial fraud, financial services, costs and litigation funding, aviation, energy,  planning, environmental and property, personal injury and clinical negligence, public, regulatory and disciplinary law, shipping and alternative dispute resolution, both in the UK and worldwide. Members of chambers have wide experience of all courts and tribunals including the Supreme Court, Privy Council, Court of Appeal, the European Court of Human Rights and the European Court of Justice, specialist courts, tribunals and planning and other public inquiries, as well as of domestic and international arbitrations. Members have participated in many significant investigations before Parliamentary Select Committees and 23 members are on the Attorney General's Panel of Counsel instructed on behalf of the Crown. Members also undertake pro bono work for public interest organisations.
WORK UNDERTAKEN
Administrative and public: judicial review and public law, including civil liberties and human rights, education, local authorities, health trusts, mental health, community care, court of protection, housing and housing associations, immigration, VAT and customs and excise.
Aviation and aerospace: leading experts who advise and represent clients on issues across the aviation and aerospace sector in the UK and internationally. This includes: planning and development of airports, heliports and aviation-related infrastructure; environmental; commercial; construction; civil liability and regulatory disputes; advice on compulsory purchase; surface access; noise and emission controls; AAIB inquiries and air accidents; air traffic services; the effects of wind turbines on radar and ATC; lease finance; airport, aircraft, pilot and crew licensing; engineering and management; taxation; aircraft leasing and sales; passenger claims; cases involving UK and foreign governments; ICAO, EASA and the RAA; competition; and European and international law.
Commercial: insurance and reinsurance, commodities and derivatives, funding disputes, banking, mergers and acquisitions, sale and carriage of goods, insolvency, company law, financial services law, professional negligence and professional indemnity work for auditors, legal advisors and international commercial arbitration.
Construction and engineering: litigation and related claims, including professional negligence and indemnity work, from major international ventures to smaller domestic contracts, acting for employers, contractors, subcontractors and professional advisors. Members act as advocates, mediators and arbitrators in the United Kingdom, the EU and worldwide.
Costs: members of chambers appear in every court and tribunal where costs issues arise. Members also carry out advisory work on potential funding arrangements and in drafting cost documentation including CFAs, CCFA and legal expenses insurance policies.
Employment: work for employers and employees, local authorities and central government. An emphasis is on public law-related work, discrimination, restrictive covenants, wrongful dismissal and breach of fiduciary duties.
Energy: a unique capability to cover corporate/commercial, construction, engineering, projects, environmental, planning, public and regulatory work in the electricity, nuclear, oil and gas and renewable sectors.
Entertainment: entertainment and media-related work including performers' contracts, passing off, breach of confidence, film and management agreements and broadcasting regulation.
European: EU law before domestic and EU courts, including competition, discrimination and equality law, public procurement, free movement, state aids and milk quotas.
Human rights: members regularly appear in domestic Human Rights Act cases and also have extensive experience as advocates before the European Court of Human Rights and in courts overseas. Members have appeared in leading cases with a human rights dimension in diverse fields including civil liberties, commercial law, healthcare, housing, immigration, local government, mental health, community care, planning, police and prisoners.
Insurance and reinsurance: policy coverage and interpretation, fraud, regulation, broker negligence, business interruption, subrogated insurance recovery.
Personal injury and clinical negligence: sea, air and crowd disasters, group actions, industrial disease, sports injuries, injuries of maximum severity,  pharmaceuticals, product liability and high profile and complex matters, ranging from sensitive consent-to-treatment cases to those involving serious disability and death.
Planning, environmental and property: compulsory purchase, contaminated land, environmental civil liability, environmental regulation, European law and human rights, health and safety and product liability, insurance, international environmental law, licensing, marine environment, parliamentary and public affairs, planning law, nuisance and rating.
Public inquiries: members of chambers have been instructed in most of the major public inquiries over the past ten years including BSE, the King's Cross fire and, more recently, the Bristol Royal Infirmary, Victoria Climbie, the Saville inquiry, the Hutton inquiry, Hillsborough, the Leveson Inquiry and the Bristol Review.
Regulatory and disciplinary: appearing in tribunals and hearings, and carrying out advisory work across the entire medical sphere, appearing before the Solicitors Disciplinary Tribunal and in challenges to interventions by the Law Society, social care, education, financial services, broadcasting, communications and the media, sport, transport and health and safety, buildings and housing, local government standards, licensing.
Sport: commercial contracts, image rights, insurance coverage, governance, disciplinary, gaming, competition law, state aid, tax, planning, anti-doping, selection and eligibility.
INTERNATIONAL: 39 Essex Chambers has a number of members who have been called to the Bars of various international and offshore jurisdications including California, France, Hong Kong, New South Wales, South Africa, Trinidad and Tobago and the British Virgin Islands. Chambers also has experience of acting in disputes in various foreign jurisdictions including Western and Central Europe, Africa, the USA, India, China and Hong Kong SAR, Malaysia, Singapore, the Middle East and the Caribbean.
RECRUITMENT: the set is a member of Pupillage Gateway and also advertises recruitment via its website.
Main Contacts
| Department | Name | Email | Telephone |
| --- | --- | --- | --- |
| Chief executive officer and director of clerking | Lindsay Scott | | |
| Members of Chambers | CORY-WRIGHT QC, Charlie (1984) | | |
| Members of Chambers | HARWOOD OBE QC, Richard (1993) | | |
| Members of Chambers | GOLDBLATT QC, Simon (1953) | | |
| Members of Chambers | TACKABERRY QC, John (1967) | | |
| Members of Chambers | GLASGOW CBE QC, Edwin (1969) | | |
| Members of Chambers | ASH QC, Brian (1975) | | |
| Members of Chambers | PLEMING QC, Nigel (1971) | | |
| Members of Chambers | STEEL QC, John (1978) | | |
| Members of Chambers | WILMOT-SMITH QC, Richard (1978) | | |
| Members of Chambers | SPEARMAN QC, Richard (1977) | | |
| Members of Chambers | NORRIS QC, William (1974) | | |
| Members of Chambers | KELLY QC, Matthias (1979) | | |
| Members of Chambers | DARLING OBE QC, Paul (1999) | | |
| Members of Chambers | TREVERTON-JONES QC, Gregory (1977) | | |
| Members of Chambers | BLOCK QC, Neil (1980) | | |
| Members of Chambers | RODWAY QC, Susan (1981) | | |
| Members of Chambers | CATCHPOLE QC, Stuart (1987) | | |
| Members of Chambers | VILLAGE QC, Peter (1983) | | |
| Members of Chambers | McCAUL QC, Colin (1978) | | |
| Members of Chambers | LYONS QC, Timothy (1980) | | |
| Members of Chambers | HUGHES QC, Adrian (1984) | | |
| Members of Chambers | TROMANS QC, Stephen (1999) | | |
| Members of Chambers | MANZONI QC, Charles (1988) | | |
| Members of Chambers | HILL QC, Thomas (1988) | | |
| Members of Chambers | REES QC, Peter (2014) | | |
| Members of Chambers | KOVATS QC, Steven (1989) | | |
| Members of Chambers | GREY QC, Eleanor (1990) | | |
| Members of Chambers | GIOVANNETTI QC, Lisa (1991) | | |
| Members of Chambers | RICHARDS QC, Jenni (1991) | | |
| Members of Chambers | STINCHCOMBE QC, Paul (1985) | | |
| Members of Chambers | MORRIS QC, Fenella (1990) | | |
| Members of Chambers | STRACHAN QC, James (1996) | | |
| Members of Chambers | SMITH QC, Marion (1981) | | |
| Members of Chambers | SACHDEVA QC, Vikram (1998) | | |
| Members of Chambers | O'SULLIVAN QC, Derek (1990) | | |
| Members of Chambers | MCPARLAND QC, Michael (1983) | | |
| Members of Chambers | TABACHNIK QC, Andrew (1991) | | |
| Members of Chambers | GRANGE QC, Kate (1998) | | |
| Members of Chambers | RHEE QC, Deok Joo (1998) | | |
| Members of Chambers | GHALY QC, Karim (2001) | | |
| Members of Chambers | PATTERSON QC, Lindy (2017) | | |
| Members of Chambers | ROBB QC, Adam (1995) | | |
| Members of Chambers | PATEL QC, Parishil (1996) | | |
| Members of Chambers | TODD QC, James (1990) | | |
| Members of Chambers | BRYNMOR THOMAS QC, David (2011) | | |
| Members of Chambers | DUNLOP QC, Rory (2002) | | |
| Members of Chambers | BUTLER-COLE QC, Victoria (2005) | | |
| Members of Chambers | PUGH-SMITH, John (1977) | | |
| Members of Chambers | JUDGE, John (1977) | | |
| Members of Chambers | EDWARDS, Simon (1978) | | |
| Members of Chambers | BATESON, David (arbitrator/ non-barrister) | | |
| Members of Chambers | BROWN, Geoffrey (1981) | | |
| Members of Chambers | DU CANN, Christian (1982) | | |
| Members of Chambers | GOUGH, Karen (1983) | | |
| Members of Chambers | BELLAMY, Jonathan (1986) | | |
| Members of Chambers | BRADLY, David (1987) | | |
| Members of Chambers | MALINTOPPI, Loretta (1987) | | |
| Members of Chambers | DOHERTY, Bernard (1990) | | |
| Members of Chambers | COLQUHOUN, Celina (1990) | | |
| Members of Chambers | KEARNEY, Andrew (2007) | | |
| Members of Chambers | FORMBY, Emily (1993) | | |
| Members of Chambers | FALKOWSKI, Damian (1994) | | |
| Members of Chambers | SINCLAIR, Duncan (1996) | | |
| Members of Chambers | FULLWOOD, Adam (1996) | | |
| Members of Chambers | ZWART, Christiaan (1997) | | |
| Members of Chambers | WALD, Richard (1997) | | |
| Members of Chambers | DENIS-SMITH, John (1998) | | |
| Members of Chambers | AYLING, Judith (1998) | | |
| Members of Chambers | TRUSCOTT, Caroline (1998) | | |
| Members of Chambers | CHURCH, Camilla (1998) | | |
| Members of Chambers | CUMMERSON, Romilly (1998) | | |
| Members of Chambers | GREANEY, Nicola (1999) | | |
| Members of Chambers | THOMANN, Colin (1999) | | |
| Members of Chambers | ALLEN, Neil (1999) | | |
| Members of Chambers | DAVIES, Sian (1999) | | |
| Members of Chambers | EDWARDS, Anthony (1999) | | |
| Members of Chambers | KAPOOR, Shaman (1999) | | |
| Members of Chambers | SCOTT, Katharine (2000) | | |
| Members of Chambers | CONNORS, Jess (2000) | | |
| Members of Chambers | MURRAY, Simon (2000) | | |
| Members of Chambers | BURTON, James (2001) | | |
| Members of Chambers | RUCK KEENE, Alexander (2002) | | |
| Members of Chambers | STAKER, Christopher (2003) | | |
| Members of Chambers | OLBOURNE, Ben (2003) | | |
| Members of Chambers | PATERSON, Fiona (2003) | | |
| Members of Chambers | BODNAR, Alexandra (2004) | | |
| Members of Chambers | CRAPPER, Sadie (2004) | | |
| Members of Chambers | LAZARUS, Robert (2004) | | |
| Members of Chambers | MITCHELL, David (2004) | | |
| Members of Chambers | WENBAN-SMITH, Mungo (2004) | | |
| Members of Chambers | ALLEN, Caroline (2005) | | |
| Members of Chambers | HEARNDEN, Alexis (2005) | | |
| Members of Chambers | TROUP, Rachel (2005) | | |
| Members of Chambers | SAWTELL, David (2005) | | |
| Members of Chambers | TER HAAR, Camilla (2005) | | |
| Members of Chambers | MANT, Peter (2006) | | |
| Members of Chambers | DEAKIN, Andrew (2006) | | |
| Members of Chambers | FRASER, Quintin (2006) | | |
| Members of Chambers | HELME, Ned (2006) | | |
| Members of Chambers | ANDERSON, Jack (2006) | | |
| Members of Chambers | STRICKLIN-COUTINHO, Kelly (2006) | | |
| Members of Chambers | TOWNSEND, Edmund (2006) | | |
| Members of Chambers | APPS, Katherine (2006) | | |
| Members of Chambers | PRATT, Ashley (2006) | | |
| Members of Chambers | DRAKE, Rebecca (2007) | | |
| Members of Chambers | AMRAOUI, Thomas (2007) | | |
| Members of Chambers | THELEN, Jennifer (2007) | | |
| Members of Chambers | MALIK, Zane (2007) | | |
| Members of Chambers | HOLBORN, Jack (2008) | | |
| Members of Chambers | JACKSON, Philippa (2008) | | |
| Members of Chambers | BROACH, Steve (2008) | | |
| Members of Chambers | DOBSON, Catherine (2009) | | |
| Members of Chambers | TANKEL, Benjamin (2009) | | |
| Members of Chambers | JACOB, Vaughan (2009) | | |
| Members of Chambers | BROWNHILL, Ian (2009) | | |
| Members of Chambers | LINTNER, Anna (2009) | | |
| Members of Chambers | HENNESSEY, Patrick (2010) | | |
| Members of Chambers | GROGAN, Rose (2010) | | |
| Members of Chambers | RAINEY, Angela (2010) | | |
| Members of Chambers | McCARTHY, Hannah (2010) | | |
| Members of Chambers | LEE, Annabel (2010) | | |
| Members of Chambers | CORKILL, Emma (2010) | | |
| Members of Chambers | MODHA, Niraj (2010) | | |
| Members of Chambers | STEDMAN JONES, Daniel (2011) | | |
| Members of Chambers | KAZMI ABBAS, Samar (2011) | | |
| Members of Chambers | TABORI, Tom (2011) | | |
| Members of Chambers | SHIPLEY, Melissa (2011) | | |
| Members of Chambers | HUTTON, Victoria (2011) | | |
| Members of Chambers | VORA, Karishma (2011) | | |
| Members of Chambers | DARBY, Jonathan (2012) | | |
| Members of Chambers | KOHN, Nicola (2012) | | |
| Members of Chambers | JONES, Samantha (2012) | | |
| Members of Chambers | BOUKRAA, Adam (2013) | | |
| Members of Chambers | BOUSFIELD, Sarah (2013) | | |
| Members of Chambers | SCOTT, Rosie (2013) | | |
| Members of Chambers | HOPKINS, David (2013) | | |
| Members of Chambers | STANDING, Michael (2013) | | |
| Members of Chambers | BARNES, Katherine (2014) | | |
| Members of Chambers | SULLIVAN, Rachel (2015) | | |
| Members of Chambers | LAKING, Daniel (2015) | | |
| Members of Chambers | DAVID, Stephanie (2016) | | |
| Members of Chambers | BENEDYK, Daniel (2016) | | |
| Members of Chambers | BRADFORD, James (2016) | | |
| Members of Chambers | HO, Joe-han (2016) | | |
| Members of Chambers | KEATING, Ruth (2017) | | |
| Members of Chambers | THOMAS, Gethin (2017) | | |
| Members of Chambers | KOZELKO, Daniel (2018) | | |
| Members of Chambers | HIGGS, Nicholas (2018) | | |
| Members of Chambers | KUHNE, Philippe (2017) | | |
| Members of Chambers | VAN DER KLUGT, Tom (2019) | | |
| Members of Chambers | LANE, Patrick SC (South Africa) (1999)* | | |
| Members of Chambers | ULLSTEIN QC, Augustus (1970) | | |
| Members of Chambers | HAYES QC, Paul (2005)* | | |
| Members of Chambers | BUNNI, Prof Dr Nael G ** | | |
| Members of Chambers | CHAKRABATI CBE, Shami (1994) | | |
| Members of Chambers | DYSON, Lord John Rt Hon (1968)* | | |
| Members of Chambers | FINDLAY, Archibald SC (South Africa) (1999)* | | |
| Members of Chambers | HORTON QC, Matthew (1969) | | |
| Members of Chambers | HICKEY, Denys (1975) | | |
| Members of Chambers | HURST LLB MPHIL FCIARB, Peter** | | |
| Members of Chambers | KEENE ACIArb, Sir David Rt Hon (1964) | | |
| Members of Chambers | WILLIAMS, Sir Wyn (1974)* | | |
| Member of Chambers | LIM, Steven (1992) | | |
| Members of Chambers | MAYHEW, David (2011)* | | |
| Members of Chambers | MACKAY, Sir Colin (1967)* | | |
| Members of Chambers | McCLEARY CMG CVO, Boyd** | | |
| Members of Chambers | PRATLEY, Michelle (2006) | | |
| Members of Chambers | STERN, Kristina SC (South Africa) (1996)* | | |
| Members of Chambers | TAN, Swee Im (1987)* | | |
| | ** Non-Barrister | | |
| | *Overseas Members/Door Tenants | | |
Barrister Profiles
| Photo | Name | Position | Profile |
| --- | --- | --- | --- |
| | Neil Allen | Court of Protection, particularly deprivation of liberty issues. G v E and… | View Profile |
| | Caroline Allen | General common law, especially personal injury. Costs, commercial and insurance work. Environmental,… | View Profile |
| | Thomas Amraoui | Barrister dealing with education law (in particular special educational needs, school admissions… | View Profile |
| | Jack Anderson | Barrister dealing with all areas of public law, education, planning, employment and… | View Profile |
| | Katherine Apps | Barrister | View Profile |
| | Brian Ash | Barrister whose work includes: appearances at a substantial number and variety of… | View Profile |
| | Judith Ayling | Barrister specialising in personal injury, general common law, costs, insurance, professional negligence. | View Profile |
| | Katherine Barnes | | View Profile |
| | Mr David Bateson | An international arbitration specialist in all forms of dispute resolution including arbitration,… | View Profile |
| | Mr Jonathan Bellamy | Jonathan has an established litigation, arbitration and advisory practice in commercial law.… | View Profile |
| | Neil Block | Joint head of Chambers. Barrister specialising in professional negligence (including clinical negligence);… | View Profile |
| | Alexandra Bodnar | Alexandra practises in the fields of construction, commercial and insurance law. She… | View Profile |
| | Mr Adam Boukraa | Public law and human rights, regulatory law, and environmental and planning. | View Profile |
| | Mr David Bradly | | View Profile |
| | Steve Broach | Steve is a specialist public lawyer with a particular interest in disability… | View Profile |
| | Geoffrey Brown | Barrister practising in professional negligence, insurance, personal injury, fire and flood damage… | View Profile |
| | Ian Brownhill | Ian has a broad public law and human rights practice which focusses… | View Profile |
| | David Brynmor Thomas | Counsel in international commercial arbitrations, also sits as an arbitrator. Honorary Senior… | View Profile |
| | Prof Dr Nael G Bunni | Barrister | View Profile |
| | Mr James Burton | Specialises in planning, environmental and common law. | View Profile |
| | Victoria Butler-cole | | View Profile |
| | Stuart Catchpole | Barrister specialising in construction, commercial, administrative and public law; detail of reported… | View Profile |
| | Camilla Church | Camilla specialises in personal injury and clinical negligence. She has acted both… | View Profile |
| | Celina Colquhoun | Celina Colquhoun specialises in all aspects of Planning, Environmental and Compulsory Purchase… | View Profile |
| | Jess Connors | Barrister specialising in general commercial, construction and insurance and financial services. | View Profile |
| | Emma Corkill | Personal injury and Fraud, Clinical negligence, Product liability and Property damage. | View Profile |
| | Charlie Cory-wright | Charlie specialises in private law work including personal injury (in particular catastrophic… | View Profile |
| | Sadie Crapper | Sadie's practice concentrates on clinical negligence and personal injury, with a particular… | View Profile |
| | Romilly Cummerson | Romilly is an established insurance practitioner, specialising in clinical negligence, personal injury,… | View Profile |
| | Jonathan Darby | Barrister | View Profile |
| | Paul Darling | | View Profile |
| | Stephanie David | Planning and environmental law, public law and human rights, commercial and construction,… | View Profile |
| | Sian Davies | | View Profile |
| | Andrew Deakin | Andrew has a broad public law and human rights practice with a… | View Profile |
| | John Denis-smith | John joined Thirty Nine Essex Street in 2006. His practice focuses primarily… | View Profile |
| | Catherine Dobson | | View Profile |
| | Bernard Doherty | Barrister specialising in clinical negligence, personal injury and professional negligence. | View Profile |
| | Rebecca Drake | Barrister dealing with construction law, commercial law and common law. | View Profile |
| | Christian Du Cann | Barrister specialising in personal injury (either side), clinical negligence (either side) and… | View Profile |
| | Mr Rory Dunlop | Barrister specialising in public law, human rights, immigration and employment law. He… | View Profile |
| | Simon Edwards | Specialises in general commercial, costs, personal injury, and professional negligence. | View Profile |
| | Damian Falkowski | Property: landlord and tenant (residential and business), service charges, enfranchisement, mortgages, easements,… | View Profile |
| | Archibald Findlay SC | Barrister. | View Profile |
| | Emily Formby | Extensive personal injury and clinical negligence practice; within these specialisations she has… | View Profile |
| | Quintin Fraser | | View Profile |
| | Adam Fullwood | Administrative and Public, Regulatory and Disciplinary | View Profile |
| | Ms Francesca Gardner | Barrister specialising in all areas of mental capacity and mental health law.… | View Profile |
| | Mr Karim Ghaly | Barrister. | View Profile |
| | Lisa Giovannetti | Public law, asylum and immigration, human rights, local government. Cases include: Januzi… | View Profile |
| | Mr Edwin Glasgow | Barrister specialising in commercial litigation: Svenska Bank v Sun Alliance (commercial mortgage… | View Profile |
| | Simon Goldblatt | Barrister specialising in commercial, construction and company law. | View Profile |
| | Nina Goolamali | Barrister specilising in personal injury and sport. Cases include: S v I (2019-ongoing) Tetraplegia… | View Profile |
| | Karen Gough | Construction; professional negligence, domestic and international arbitration and ADR. Cases have included… | View Profile |
| | Kate Grange | Barrister specialising in commercial, construction, public law and human rights. | View Profile |
| | Nicola Greaney | Barrister specialising in all areas of public and administrative law (including health,… | View Profile |
| | Eleanor Grey | Barrister specialising in public and administrative law, especially public inquiries, healthcare regulation,… | View Profile |
| | Rose Grogan | Commercial: Rose's practice includes commercial and construction disputes; international arbitration; planning and… | View Profile |
| | Mr Richard Harwood | Barrister specialising in planning, environmental, local government, public law, parliamentary and public… | View Profile |
| | Paul Hayes | Barrister | View Profile |
| | Alexis Hearnden | | View Profile |
| | Ned Helme | Barrister specialising in environmental, energy and planning law, administrative and public law,… | View Profile |
| | Patrick Hennessey | Commercial, construction, common, regulatory and disciplinary, and administration and public. | View Profile |
| | Denys Hickey | Barrister. | View Profile |
| | Mr Thomas Hill | Barrister whose principal area of practice is administrative law, with particular emphasis… | View Profile |
| | Jack Holborn | Barrister dealing with personal injury (both sides), property damage; administrative and public… | View Profile |
| | David Hopkins | | View Profile |
| | Mr Matthew Horton | | View Profile |
| | Mr Adrian Hughes | Barrister specialising in complex commercial contract work. Main areas of expertise lie… | View Profile |
| | Peter Hurst | Peter Hurst LLB MPhil ACIArb was the Senior Costs Judge of England… | View Profile |
| | Victoria Hutton | Victoria is rated as one of the top ten planning barristers under… | View Profile |
| | Philippa Jackson | Philippa has a broad practice encompassing public law, planning and environmental law,… | View Profile |
| | Samantha Jones | Samantha has a broad civil litigation and public law practice, with particular… | View Profile |
| | Shaman Kapoor | Barrister – Mediator – Deputy District Judge | View Profile |
| | The Rt. Hon. Sir David Keene ACIArb | Barrister. | View Profile |
| | Ms Arianna Kelly | Barrister specialising in mental capacity, community care and mental health law and inquests. | View Profile |
| | Matthias Kelly | Specialises in enquiries, personal injury and professional negligence work. Represents both claimants… | View Profile |
| | Nicola Kohn | Barrister. | View Profile |
| | Mr Steven Kovats | Barrister specialising in administrative and public law. | View Profile |
| | Patrick Lane Sc | Arbitration, banking, commercial law, construction, contract, insolvency, insurance, landlord and tenant, mining… | View Profile |
| | Robert Lazarus | Barrister specialising in healthcare and other professional disciplinary and regulatory matters; clinical… | View Profile |
| | Annabel Lee | Annabel has a particular interest in public, local government, human rights and… | View Profile |
| | Steven Lim | International Arbitration – as arbitrator and counselCommercial / Corporate DisputesConstruction (Onshore &… | View Profile |
| | Anna Lintner | A commercial and chancery practitioner specialising in commercial litigation and arbitration, banking… | View Profile |
| | Mr Juan Lopez | Barrister acting in all areas of major infrastructure (specialising in all aspects… | View Profile |
| | Timothy Lyons | Direct and indirect tax arbitration. Timothy has a broad practice which includes… | View Profile |
| | Sir Colin Mackay | Barrister. | View Profile |
| | Zane Malik | | View Profile |
| | Loretta Malintoppi | International Arbitration, Public International Law. | View Profile |
| | Peter Mant | Public inquiries: E coli inquiry, junior for Food Standards Agency. | View Profile |
| | Mr Charles Manzoni | Barrister specialising in international arbitration, commercial, construction, technology and telecommunications, professional negligence. | View Profile |
| | Boyd McCleary | Boyd McCleary CMG CVO, is an accredited Civil and Commercial Mediator and… | View Profile |
| | Michael McParland | | View Profile |
| | Hannah Mccarthy | | View Profile |
| | Mr Colin Mccaul | Barrister specialising in clinical negligence (claimant); professional negligence; personal injury (claimant and… | View Profile |
| | David Mitchell | Specialisation in Employment, Public and Defamation, Privacy and Information law. Current /… | View Profile |
| | Niraj Modha | Barrister specialising in commercial, construction, and property litigation and arbitration. | View Profile |
| | Fenella Morris | Barrister specialising in public law, professional discipline and regulation, education and local… | View Profile |
| | Mr William Norris | Barrister specialising in personal injury, product liability, sport and environmental claims (particularly… | View Profile |
| | Mr Derek O'Sullivan | Also an associate member of ST JOHN'S CHAMBERS, Bristol. Barrister specialising in… | View Profile |
| | Ben Olbourne | Commercial, international trade and commodities, and construction. | View Profile |
| | Parishil Patel | Barrister specialising in personal injury (defendant and claimant), employment law, construction law,… | View Profile |
| | Fiona Paterson | Before coming to the Bar, Fiona practised for nine years as a… | View Profile |
| | Ms Lindy Patterson | Barrister | View Profile |
| | Mr Nigel Pleming | Barrister specialising in administrative and public law, environmental law, human rights, regulation… | View Profile |
| | Michelle Pratley | Barrister with a broad administrative and public law practice and particular expertise… | View Profile |
| | Ashley Pratt | Barrister | View Profile |
| | Mr John Pugh-smith | Barrister specialising in town and country planning, environmental, local government, highways law… | View Profile |
| | Angela Rainey | Personal Injury, Clinical negligence, Aviation and Commercial. | View Profile |
| | Peter Rees | Peter specialises in international commercial arbitration and litigation and is widely recognised… | View Profile |
| | Ms Deok Joo Rhee | EU law, public law and human rights law. | View Profile |
| | Jenni Richards | Jenni Richards QC has an extensive public law practice acting for individuals,… | View Profile |
| | Mr Adam Robb | Adam Robb is a barrister specialising in construction law (including professional negligence),… | View Profile |
| | Susan Rodway | With regard to clinical negligence work, Susan specialises in high-value claims and… | View Profile |
| | Mr Alexander Ruck Keene | Barrister specialising in mental capacity and mental health. | View Profile |
| | Mr Vikram Sachdeva | Barrister specialising in administrative and public law, human rights, European law, healthcare… | View Profile |
| | Mr David Sawtell | Barrister specialising in substantial construction and property disputes, as well as commercial dispute… | View Profile |
| | Rosie Scott | Planning, Environment and Property, Civil Liability, Administrative and Public. | View Profile |
| | Katharine Scott | Specialises in all aspects of costs work. Court of protection work with… | View Profile |
| | Ms Eliza Sharron | Barrister specialising in all fields of Court of Protection work, including property and… | View Profile |
| | Melissa Shipley | Construction, international arbitration, commercial, planning, environment and property. | View Profile |
| | Mr Duncan Sinclair | Competition law (damages claims before the CAT and the High Court; investigations);… | View Profile |
| | Marion Smith | | View Profile |
| | Richard Spearman | Specialisation: general commercial and common law practice, including commercial fraud, media and… | View Profile |
| | Dr Christopher Staker | Barrister specialising in public international law, arbitration, administrative and public law, international… | View Profile |
| | Michael Standing | Personal injury and clinical negligence, fraud, regulatory and disciplinary, employment and discrimination. | View Profile |
| | Daniel Stedman Jones | | View Profile |
| | John Steel | Specialisms include: planning and environmental law, public law, judicial review, compulsory purchase… | View Profile |
| | Kristina Stern SC | Barrister. | View Profile |
| | Paul Stinchcombe | Paul was called to the Bar (1985), building up a substantial practice… | View Profile |
| | Mr James Strachan | Areas of practice include: public and administrative; planning and environment; commercial; financial… | View Profile |
| | Kelly Stricklin-Coutinho | Kelly specialises in EU law, public law, tax and commercial litigation. In… | View Profile |
| | Rachel Sullivan | Administrative and public, regulatory, planning and environment, commercial and construction, civil. | View Profile |
| | Mr Andrew Tabachnik | Areas of specialisation include: planning, environmental and compulsory purchase; commercial law, in… | View Profile |
| | Tom Tabori | Tom Tabori is a specialist public law barrister, with expertise in human… | View Profile |
| | Mr John Tackaberry | Construction ie engineering, energy and natural resources, joint ventures, consortia co-operation, commercial… | View Profile |
| | Benjamin Tankel | Areas of practice include: public and administrative, human rights, local government, commercial… | View Profile |
| | Jennifer Thelen | Jennifer has a broad practice encompassing regulatory and disciplinary law, general commercial… | View Profile |
| | Mr Colin Thomann | Barrister dealing with environmental, public law, personal injury, employment and planning matters,… | View Profile |
| | Mr James Todd | Barrister specialising in personal injury, general insurance and contractual disputes. | View Profile |
| | Edmund Townsend | Product liability, professional negligence, property damage, commercial, clinical negligence, personal injury, fraud. | View Profile |
| | Gregory Treverton-jones | In recent years, the principal focus of Greg Treverton-Jones QC's practice has… | View Profile |
| | Stephen Tromans | Barrister specialising in environmental, planning and public law; significant cases include: R… | View Profile |
| | Caroline Truscott | Barrister specialising in personal injury and costs. | View Profile |
| | Mr Augustus Ullstein | Professional negligence; product liability; personal injuries; class actions. Accredited mediator. | View Profile |
| | Mr Peter Village | Peter Village QC continues to dominate high-profile cases in planning and environmental… | View Profile |
| | Karishma Vora | | View Profile |
| | Richard Wald | Barrister specialising in all areas of environmental, planning, compulsory purchase, administrative and… | View Profile |
| | Mungo Wenban-smith | Barrister dealing with a wide range of public law, including community care,… | View Profile |
| | Richard Wilmot-smith | Barrister specialising in construction and engineering (contentious); cases include Lanes Group PLC… | View Profile |
| | Mr Christiaan Zwart | Barrister with an extensive practice in Planning & Infrastructure Law, Environmental & Energy… | View Profile |
| | Camilla ter Haar | Camilla ter Haar has a broad practice which combines commercial and construction… | View Profile |
Top Tier Set Rankings
Set Rankings