Set Profile > Quadrant Chambers > London, England
Quadrant Chambers
Offices

Chambers of Simon Croall QC
Quadrant Chambers
QUADRANT HOUSE, 10 FLEET STREET
LONDON
EC4Y 1AU
England
Profiles
Quadrant Chambers > The Legal 500
Rankings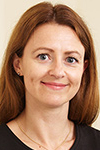 Ranked: Tier 4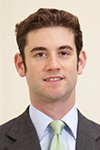 Ranked: Tier 5
'With considerable strength, depth and experience', Quadrant Chambers 'remains the go-to counsel for aviation accident disputes for claimants and defendants alike'. John Ashley Kimbell QC is acting for the claimants in Tonkinson v Cavaciuti, a compensation claim brought against the designer, manufacturer, and engine supplier of the aircraft involved in a fatal crash by dependents of the deceased. Members' work also ranges from arbitrations and inquests through to commercial disputes hinging on leases and aviation regulations. Mark Stiggelbout was instructed by British Airways in Ms Pamela Greene and Mr Marcus Greene-Christie v British Airways PLC, a sensitive claim concerning the disability and discrimination rights of autistic passengers.
Ranked: Tier 1
Praised by clients as the 'go-to chambers for shipping disputes', Quadrant Chambers continues to be involved in major cases involving the full range of shipping matters. Simon Rainey QC continues to act at the highest level, as he appeared alongside Andrew Leung in the Court of Appeal for Classic Maritime v Limbungan Makmur SDN BHD and is also handling the Supreme Court case Evergreen Marine v Nautical Challenge with Nigel Jacobs QC. Lionel Persey QC and Koye Akoni's representation of the Kingdom of Spain in The Prestige before the Commercial Court was another notable instruction. Elsewhere, Simon Croall QC and 2020 silk Stewart Buckingham QC acted against John Russell QC in the Court of Appeals case CSSA Chartering and Shipping Services v Mitsui OSK Lines (Pacific Voyager). The future looks bright for the set, with Max Davidson and Michael Proctor being rising stars of the shipping Bar.
Quadrant Chambers >
Set Profile
Quadrant Chambers is widely recognised as being one of the leading commercial sets. Quadrant's barristers provide outstanding advocacy in court, arbitration and inquiries, and expert advice across the whole spectrum of commercial law, both nationally and internationally. The set also offers highly experienced arbitrators, mediators and expert witnesses. Quadrant members are renowned for their approachability, responsiveness, for working closely with their clients and for being aware of their concerns and priorities. Chambers uses an external organisation to appraise members' relationships with clients and uses that feedback to improve service annually. Chambers has a highly motivated support team of clerks and administrative staff who are noted for their commitment to providing the highest level of support and service to all with whom they work. Quadrant has a modern and flexible attitude to structuring fees.
Type of work undertaken: Quadrant Chambers holds a pre-eminent international position in shipping, commodities, energy, insurance, aviation and travel. Quadrant' s specialist areas of expertise include: aviation, banking and finance, chancery, civil fraud, commercial litigation, energy and natural resources, insolvency and restructuring, insurance and re-insurance, international arbitration, international trade and commodities, professional negligence, shipbuilding, shipping and maritime. Members of chambers and arbitrator members also accept appointments as inquiry chairs, arbitrators and mediators.
A large proportion of Quadrant's work is for international clients or involves international commercial law. Members have appeared as advocates and expert witnesses before courts and tribunals worldwide and several have been called to the bars of other jurisdictions including those of Hong Kong, Singapore, Korea, Dubai, BVI, Pakistan, Gibraltar, New South Wales, California, New York, France, Germany, Greece, Ireland and South Africa.
For more details please visit the Quadrant website at www.quadrantchambers.com
Main Contacts
| Department | Name | Email | Telephone |
| --- | --- | --- | --- |
| | CROALL QC, Simon (1986) | | |
| | HOWARD QC, MN (1971) | | |
| | RUSSELL QC, Jeremy (1975) | | |
| | PERSEY QC, Lionel (1981) | | |
| | RAINEY QC, Simon (1982) | | |
| | KVERNDAL QC, Simon (1982) | | |
| | PARSONS QC, Luke (1985) | | |
| | JACOBS QC, Nigel (1983) | | |
| | GOLDSTONE QC, David (1986) | | |
| | COOPER QC, Nigel (1987) | | |
| | DOWNES QC, Paul (1991) | | |
| | MELWANI QC, Poonam (1989) | | |
| | THOMAS QC, Robert (1992) | | |
| | KARIA QC, Chirag (1988) | | |
| | TURNER QC, James M (1990) | | |
| | DAVEY QC, Michael (1990) | | |
| | RUSSELL QC, John (1993) | | |
| | BLACKWOOD QC, Guy (1997) | | |
| | NOLAN QC, Michael (1981) | | |
| | PASSMORE QC, John (1992) | | |
| | KIMBELL QC, John (1995) | | |
| | TEMMINK QC, Robert-Jan (1996) | | |
| | MACEY-DARE QC, Thomas (1994) | | |
| | KULKARNI QC, Yash (1998) | | |
| | SMITH QC, Christopher (1999) | | |
| | REEVE, Matthew (1987) | | |
| | PHILLIPS, Nevil (1992) | | |
| | WARRENDER, Nichola (1995) | | |
| | BUCKINGHAM, Stewart (1996) | | |
| | RICHMOND, Jeremy (2000) | | |
| | MARLAND, Tim (2002) | | |
| | HOSKING, Ruth (2002) | | |
| | ALLSOP, Nicola (2002) | | |
| | POUNDS, Caroline (2003) | | |
| | TOMS, Paul (2003) | | |
| | COLDRICK, Emmet (2004) | | |
| | HENTON, Paul (2004) | | |
| | PARUK, Saira (2004) | | |
| | STONE, Turlough (2004) | | |
| | SEMARK, David (2002) | | |
| | SAUNDERSON, Emily (2005) | | |
| | CHIRNSIDE, Stewart (2005) | | |
| | MORGAN, Gemma (2006) | | |
| | SULLIVAN, Joseph (2006) | | |
| | ECONOMOU, George (1965) | | |
| | MOORE, Natalie (2007) | | |
| | COFFER, Benjamin (2008) | | |
| | BARRETT, Stephanie (2008) | | |
| | WILMOT-SMITH, Claudia (2008) | | |
| | STEVENSON, Peter (2008) | | |
| | ELLIS, Henry (2008) | | |
| | JAY, Christopher (2009) | | |
| | LAHTI, Liisa (2009) | | |
| | GARDNER, Ben (2010) | | |
| | LEUNG, Andrew (2010) | | |
| | STIGGELBOUT, Mark (2011) | | |
| | BIRD, Tom (2011) | | |
| | McWILLIAMS, Emily (2011) | | |
| | ENGLAND, Joseph (2011) | | |
| | CARRUTH, Andrew (2013) | | |
| | DAVIDSON, Max (2013) | | |
| | PROCTOR, Michael (2013) | | |
| | AKONI, Koye (2014) | | |
| | WILLIAMS, Craig (2012) | | |
| | HAMBLEN, Jamie (2017) | | |
| | MITCHELL, William (2017) | | |
| | NIXON, Tom (2017) | | |
| | WARD, Robert (2018) | | |
| Chief Operating Officer | Peter Blair | | |
| Senior Clerk | Gary Ventura | | |
| Senior Clerk | Simon Slattery | | |
| Practice Manager | John Walker | | |
| Practice Manager | Daniel Westerman | | |
| Practice Manager | Paul Bloxham | | |
| Practice Manager | Daryl Hughes | | |
| Practice Manager | James Tanner | | |
| Practice Manager | Jordan Elliott | | |
Barrister Profiles
| Photo | Name | Position | Profile |
| --- | --- | --- | --- |
| | Mr Koye Akoni | Barrister with a broad commercial practice encompassing shipping, energy, international trade, aviation,… | View Profile |
| | Nicola Allsop | Nicola has a modern commercial chancery practice encompassing company litigation (particularly shareholder… | View Profile |
| | Ms Stephanie Barrett | Stephanie's practice encompasses a wide range of commercial litigation and arbitration, particularly… | View Profile |
| | Mr Tom Bird | Tom Bird has a broad commercial practice with a focus on shipping, commodities,… | View Profile |
| | Mr Andrew Guy Blackwood | Guy has a broadly based commercial practice, with particular focus on large… | View Profile |
| | Mr Stewart Buckingham | Practises in the fields of commercial law, including commercial contracts, energy, shipping,… | View Profile |
| | Mr Andrew Carruth | Barrister specialising in shipping, energy and offshore construction, international trade, general commercial… | View Profile |
| | Stewart Chirnside | Barrister specialising in commercial litigation, including banking and finance, commercial fraud, professional… | View Profile |
| | Mr Benjamin Coffer | Commercial litigation with a particular emphasis on shipping, commodities and insurance/reinsurance. | View Profile |
| | Mr Emmet Coldrick | Specialises in commercial law and arbitration, with a focus on shipping and… | View Profile |
| | Mr Nigel Cooper | Barrister; practice covers the fields of shipping, shipbuilding (including superyacht and military… | View Profile |
| | Mr Simon Croall | Simon Croall is Head of Chambers and an established commercial silk who… | View Profile |
| | Mr Michael Davey | Barrister specialising in commercial and shipping: charterparties and bills of lading; international… | View Profile |
| | Mr Max Davidson | Barrister specialising in commercial disputes, predominantly shipping, aviation, commodities and insurance. | View Profile |
| | Paul Downes | Barrister specialising in commercial law (with specific expertise in banking and finance-related… | View Profile |
| | Mr George C Economou | Barrister specialising in arbitration, ADR, finance, shipping, EC, Greek law, Cypriot law. | View Profile |
| | Mr Henry Ellis | Henry has a broad commercial practice, with an emphasis on shipping and… | View Profile |
| | Mr Joseph England | Joe practises in a wide range of international commercial disputes. He has… | View Profile |
| | Mr Ben Gardner | Ben practises primarily in shipping, commodities, energy, insurance and conflict of laws,… | View Profile |
| | Mr David Goldstone | David is a highly experienced barrister who has appeared in the High… | View Profile |
| | Jamie Hamblen | Jamie is developing his practice in line with chambers' core areas of… | View Profile |
| | Mr Paul Henton | Paul's practice focuses on shipping, international trade, commodities, energy, banking, aviation and… | View Profile |
| | Miss Ruth Hosking | Ruth's practice spans the full spectrum of commercial litigation and arbitration including… | View Profile |
| | Mr Michael Howard | Barrister and arbitrator specialising in commercial and shipping law, including carriage, trade,… | View Profile |
| | Mr Nigel Jacobs | Queen's Counsel (2006) specialising in shipping, admiralty, insurance and general commercial work… | View Profile |
| | Mr Christopher Jay | Barrister specialising in commercial litigation across the full range of chambers' practice… | View Profile |
| | Mr Chirag Karia | Barrister specialising in commercial, shipping, commodities and insurance law, appearing regularly in… | View Profile |
| | Mr John Ashley Kimbell | John Kimbell QC is a maritime and aviation law specialist. He is… | View Profile |
| | Mr Yash Kulkarni | Barrister with broad commercial practice covering areas such as international trade, shipping,… | View Profile |
| | Mr Andrew Leung | Andrew has a broad commercial practice which encompasses Chambers core practice areas.… | View Profile |
| | Mr Thomas Macey-Dare | Barrister specialising in commercial litigation and international arbitration, with particular focus on… | View Profile |
| | Mr Tim Marland | Prior to joining chambers, Tim worked for a number of years at… | View Profile |
| | Miss Emily McWilliams | Emily has a broad commercial practice, with a particular specialism in international… | View Profile |
| | Ms Poonam Melwani | Poonam Melwani was called to the Bar in 1989. She practices across… | View Profile |
| | William Mitchell | Will has a broad and growing practice in line with chambers core… | View Profile |
| | Miss Natalie Moore | Barrister specialising in shipping and commercial law. | View Profile |
| | Mr Gemma Morgan | Gemma has a broad commercial practice with particular focus on shipping, international… | View Profile |
| | Tom Nixon | Tom is developing his practice in line with Chambers' core areas of aviation… | View Profile |
| | Mr Michael Nolan | Barrister specialising in shipping, insurance, sale and carriage of goods, ship sale,… | View Profile |
| | Simon Oakes | Simon practises in commercial dispute resolution, with a particular focus on banking… | View Profile |
| | Mr Luke Parsons | Luke is a Commercial and Admiralty silk whose practice encompasses insurance and… | View Profile |
| | Miss Saira Paruk | Barrister specialising in commercial litigation and arbitration. Saira practises across the full… | View Profile |
| | Mr John William Passmore | Commercial law, including shipping, international trade, aviation, insurance (marine and non-marine) and… | View Profile |
| | Mr Lionel Persey | Barrister and arbitrator specializing in: commercial litigation; international commercial arbitration; shipping; energy/oil… | View Profile |
| | Mr Nevil Phillips | Barrister specialising in commercial and shipping law, including international contracts of sale,… | View Profile |
| | Mr Caroline Pounds | Barrister practising in general commercial litigation and arbitration whose areas of specialism… | View Profile |
| | Mr Michael Proctor | Barrister practicing commercial law specialising in Shipping, Aviation and International Trade &… | View Profile |
| | Mr Simon Rainey | Simon Rainey QC is one of the best-known and most highly regarded… | View Profile |
| | Mr Matthew Reeve | Commercial advocate practising in most areas of commercial litigation including aviation, insurance… | View Profile |
| | Mr Jeremy Richmond | Barrister specialising in modern chancery and commercial law and corporate and personal… | View Profile |
| | Mr John Russell | John Russell is a commercial advocate, specialising in shipping, commodities and international… | View Profile |
| | Emily Saunderson | Emily is a general commercial practitioner specialising in commercial fraud, and banking… | View Profile |
| | Mr David Semark | Dry shipping disputes; energy, trade and commodities litigation; insurance and reinsurance. Co-author… | View Profile |
| | Mr Christopher Smith | Principal areas of work are shipping, energy, commodities, commercial litigation, and insurance.… | View Profile |
| | Mr Peter Stevenson | Peter has a broad commercial practice with a particular emphasis on shipping,… | View Profile |
| | Mr Mark Stiggelbout | Commercial barrister specialising in shipping, commodities, international sale of goods, insurance, energy… | View Profile |
| | Mr Turlough Stone | Turlough practices in general commercial law, with particular emphasis on banking and… | View Profile |
| | Joseph Sullivan | Barrister specialising in commercial law, banking and finance, commercial fraud and professional… | View Profile |
| | Mr Robert-Jan Temmink | | View Profile |
| | Mr Robert Thomas | Barrister specialising in all areas of commercial law including international trade, conflict… | View Profile |
| | Mr Paul Toms | Barrister specialising in commercial litigation and international arbitration. His areas of expertise… | View Profile |
| | Mr James M. Turner | Barrister specialising in international commercial and shipping law. | View Profile |
| | Miss Nichola Warrender | Nichola Warrender specialises in general commercial, shipping, admiralty, international trade and insurance… | View Profile |
| | Mr Craig Williams | Craig is developing a broad commercial disputes practice encompassing shipping, energy, international… | View Profile |
| | Miss Claudia Wilmot-Smith | Commercial litigation; dry-shipping, commodities and transport; insurance and reinsurance; aviation and travel;… | View Profile |
Quadrant Chambers >
Set Profile
Top Tier Set Rankings
Set Rankings