Set Profile > Chambers of Simon Croall QC > London, England
Chambers of Simon Croall QC
Offices

Chambers of Simon Croall QC
Quadrant Chambers
QUADRANT HOUSE, 10 FLEET STREET
LONDON
EC4Y 1AU
England
Profiles
Chambers of Simon Croall QC > The Legal 500
Rankings
Quadrant Chambers has 'considerable strength in aviation' with 'very experienced members'; it is praised by clients as a 'responsive set that gets results'. Key highlights for the set included Vandeputte v Egyptair, which was a significant claim arising out of the crash of Egyptair flight MS804. Here, Tim Marland acted for IATA as an intervener, John Ashley Kimbell QC appeared for Vandeputte, and Koye Akoni was instructed on behalf of Egyptair. Marland also led Akoni in Bahamasair v Messier Dowty, an appeal to the Privy Council from the Court of Appeal of the Bahamas, which involved allegations that a landing gear was defective.
Ranked: Tier 2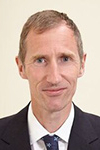 Ranked: Tier 3
Quadrant Chambers is 'highly regarded' for cross-border disputes and its members are regularly involved in high-profile aviation and shipping-related mandates. Matthew Reeve advised Captain Wayne Bayley on his recent application, commenced in the Administrative Court, for a judicial review of the CAA's position in respect of the prohibition for commercial pilots flying over the age of 64. Tim Marland appeared in Court of Appeal test case, Gahan v Emirates, Buckley v Emirates, which examined the applicability of EC261 in missed connection cases involving non-EU carriers.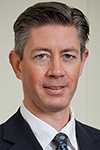 Ranked: Tier 2
Ranked: Tier 2
'I consider it to be the best shipping and trading set', remarks a client of Quadrant Chambers who adds that 'frankly the range of talent available is now so good it is very strong set in terms of maritime law and commodity trade disputes, particularly at the junior end'. Clients also note that 'the clerks are responsive and helpful; they give an excellent service in terms of speed of response and finding suitable counsel whenever required'. Simon Rainey QC, who frequently handles appeals following commodity arbitration awards by trade bodies such as GAFTA and FOSFA, represented Sucden Financial in a landmark appeal in the Commercial Court regarding the standard governing the sale and carriage of sugar. Respected junior Stewart Buckingham handled a large matter concerning the quality and condition of soybeans sold to buyers in Iran.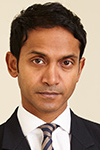 Quadrant Chambers has 'excellent strength in depth' and many solicitors report they have 'not felt the need to look beyond the set for commercial litigation work in the past couple of years'. The set has traditionally been a major player in the shipping, trade, and commodities arena, but is now an increasing force in more broader commercial disputes. Recent cases demonstrate this, including West Ham v E20 Stadium LLP, the first televised civil appeal in the Court of Appeal, in which Paul Downes QC lead a team of three members representing West Ham. In Atlas Navios-Navegacao Lda v Navigators Insurance Co Ltd and others, which went before the Supreme Court, Guy Blackwood QC and Simon Rainey QC were among those successfully representing the respondents.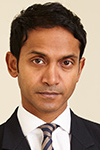 Ranked: Tier 4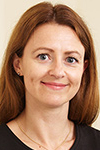 Ranked: Tier 5
Quadrant Chambers is 'simply an excellent set, with a number of strong energy practitioners'. Among its international commercial litigation and arbitration work, energy has been a significant growth area with members handling both upstream and downstream oil and gas matters. Another client comments that 'the clerks are always helpful and approachable, and they understand client pressures'. In DSME v Songa Offshore and (now) Transocean, Simon Rainey QC acted for Songa in a dispute concerning the construction of three new state-of-the-art North Sea exploration semi-submersible drilling rigs and allegations of fundamental design failures which made the rigs too heavy and unsuitable for use. Lionel Persey QC continues to be a leading light in the energy space and was recently involved in high-value disputes concerning the supply of vessels to offshore drilling sites, and the cancellation of orders for drilling vessels. Ben Gardner is building his reputation in the energy sector and is currently involved in a high-value dispute concerning a long-term gas supply agreement by a state entity.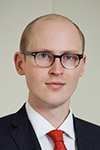 Ranked: Tier 4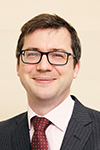 Ranked: Tier 4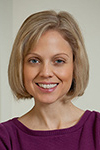 Ranked: Tier 4
Quadrant Chambers' provides an 'excellent service' for insurance work and its expertise spans marine and non-marine cases.  Luke Parsons QC represented Lloyd's Syndicate 1221 in Englehart CTP (US) v Lloyd's Syndicate 1221, a US$10m commodities insurance dispute, and Guy Blackwood QC sucessfully represented the underwriters in Supreme Court case The B Atlantic. Tim Marland represents a number of reinsurers in Kapital Insurance v Various Reinsurers, a claim by a Russian insurer to enforce judgment against reinsurers arising out of the fatal crash of a Sukhoi Superjet.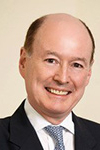 Ranked: Tier 3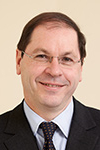 Ranked: Tier 5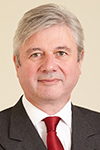 Ranked: Tier 3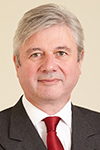 Ranked: Tier 3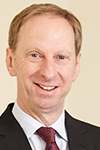 Ranked: Tier 3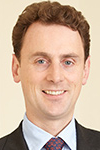 Ranked: Tier 3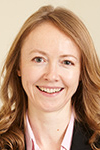 Ranked: Tier 3
Quadrant Chambers is a popular choice for major arbitrations in the commodities, energy, maritime, and infrastructure sectors, and fields a strong cadre of experienced counsel and arbitrators. Members such as Simon Rainey QC and Luke Parsons QC have been involved in several significant disputes in the Middle East, Africa and Asia.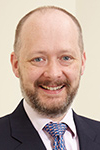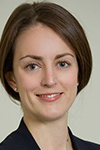 Ranked: Tier 3
Simon Oakes
-
Quadrant Chambers
'
An effective and valuable junior counsel, who is a very competent young barrister with the ability to think quickly.
'
Ranked: Tier 4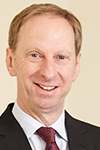 Paul Downes QC
-
Quadrant Chambers
'
When it comes to hard-fought heavyweight litigation he is the go-to silk, there is no one you would rather have beside you in the trenches.
'
Ranked: Tier 4
Quadrant Chambers has invested heavily in the banking and finance arena and now boasts an impressive cohort of well-respected and highly experienced silks and juniors. The set's members can be increasingly found on some of the most significant banking claims to hit the markets, including N v Royal Bank of Scotland, where Paul Downes QC led Emily Saunderson on behalf of the claimants.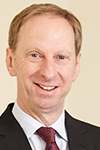 Paul Downes QC
-
Quadrant Chambers
'
A highly skilled advocate and a devastating cross-examiner, he absolutely hates to lose and clients can really tell that.
'
Ranked: Tier 3
Ranked: Tier 5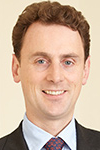 Ranked: Tier 6
Although best known for its shipping expertise – with 'the strongest consolidated offering of shipping silks at the London Bar' – Quadrant Chambers also provides 'a premier service' in respect of commodities disputes, contains 'the kings and queens' of aviation work, and has a 'strong' travel practice. 'Barristers are very user-friendly and more importantly, they understand instructing solicitors' and clients' needs very well,' said one source. Since publication of our last guide, Christopher Smith took silk in 2019, commercial litigator Simon Oakes arrived from Outer Temple Chambers, former HFW managing partner Marcus Bowman joined as an associate member, while Michael McParland QC joined 39 Essex Chambers. The 'second-to-none' clerks' room is 'on the ball'; 'responsive, helpful, and reliable, they know their client and so recommend the right barrister for the right case, and generally at the right price.' The 'great team' is led by 'two of the best in the business': 'the ever-charming' Gary Ventura, who is 'all you look for in a clerk', and Simon Slattery, who is 'proactive, engaging, and responsive'; both 'understand client pressures'. At practice manager level, Paul Bloxham and Daniel Westerman ('very helpful and efficient'); Daryl Hughes ('standout; he cannot do enough for clients'); John Walker ('very accurate, easy to work with, and responsive'); and James Tanner ('very helpful, quick to response, and clear') are all worthy of note, as is first junior Billy Beckett. Offices in: London
Chambers of Simon Croall QC >
Firm Profile
Quadrant Chambers is widely recognised as being one of the leading commercial sets. Quadrant's barristers provide outstanding advocacy in court, arbitration and inquiries, and expert advice across the whole spectrum of commercial law, both nationally and internationally. The set also offers highly experienced arbitrators, mediators and expert witnesses. Quadrant members are renowned for their approachability, responsiveness, for working closely with their clients and for being aware of their concerns and priorities. Chambers uses an external organisation to appraise members' relationships with clients and uses that feedback to improve service annually. Chambers has a highly motivated support team of clerks and administrative staff who are noted for their commitment to providing the highest level of support and service to all with whom they work. Quadrant has a modern and flexible attitude to structuring fees.
Type of work undertaken: Quadrant Chambers holds a pre-eminent international position in shipping, commodities, energy, insurance, aviation and travel. Quadrant' s specialist areas of expertise include: aviation, banking and finance, chancery, civil fraud, commercial litigation, energy and natural resources, insolvency and restructuring, insurance and re-insurance, international arbitration, international trade and commodities, professional negligence, shipbuilding, shipping and maritime. Members of chambers and arbitrator members also accept appointments as inquiry chairs, arbitrators and mediators.
A large proportion of Quadrant's work is for international clients or involves international commercial law. Members have appeared as advocates and expert witnesses before courts and tribunals worldwide and several have been called to the bars of other jurisdictions including those of Hong Kong, Singapore, Korea, Dubai, BVI, Pakistan, Gibraltar, New South Wales, California, New York, France, Germany, Greece, Ireland and South Africa.
For more details please visit the Quadrant website at www.quadrantchambers.com
Main Contacts
| Department | Name | Email | Telephone |
| --- | --- | --- | --- |
| | CROALL QC, Simon (1986) | | |
| | HOWARD QC, MN (1971) | | |
| | RUSSELL QC, Jeremy (1975) | | |
| | PERSEY QC, Lionel (1981) | | |
| | RAINEY QC, Simon (1982) | | |
| | KVERNDAL QC, Simon (1982) | | |
| | PARSONS QC, Luke (1985) | | |
| | JACOBS QC, Nigel (1983) | | |
| | GOLDSTONE QC, David (1986) | | |
| | COOPER QC, Nigel (1987) | | |
| | DOWNES QC, Paul (1991) | | |
| | MELWANI QC, Poonam (1989) | | |
| | THOMAS QC, Robert (1992) | | |
| | KARIA QC, Chirag (1988) | | |
| | TURNER QC, James M (1990) | | |
| | DAVEY QC, Michael (1990) | | |
| | RUSSELL QC, John (1993) | | |
| | BLACKWOOD QC, Guy (1997) | | |
| | NOLAN QC, Michael (1981) | | |
| | PASSMORE QC, John (1992) | | |
| | KIMBELL QC, John (1995) | | |
| | TEMMINK QC, Robert-Jan (1996) | | |
| | MACEY-DARE QC, Thomas (1994) | | |
| | KULKARNI QC, Yash (1998) | | |
| | SMITH QC, Christopher (1999) | | |
| | REEVE, Matthew (1987) | | |
| | PHILLIPS, Nevil (1992) | | |
| | WARRENDER, Nichola (1995) | | |
| | BUCKINGHAM, Stewart (1996) | | |
| | RICHMOND, Jeremy (2000) | | |
| | MARLAND, Tim (2002) | | |
| | HOSKING, Ruth (2002) | | |
| | ALLSOP, Nicola (2002) | | |
| | POUNDS, Caroline (2003) | | |
| | TOMS, Paul (2003) | | |
| | COLDRICK, Emmet (2004) | | |
| | HENTON, Paul (2004) | | |
| | PARUK, Saira (2004) | | |
| | STONE, Turlough (2004) | | |
| | SEMARK, David (2002) | | |
| | SAUNDERSON, Emily (2005) | | |
| | CHIRNSIDE, Stewart (2005) | | |
| | MORGAN, Gemma (2006) | | |
| | SULLIVAN, Joseph (2006) | | |
| | ECONOMOU, George (1965) | | |
| | MOORE, Natalie (2007) | | |
| | COFFER, Benjamin (2008) | | |
| | BARRETT, Stephanie (2008) | | |
| | WILMOT-SMITH, Claudia (2008) | | |
| | STEVENSON, Peter (2008) | | |
| | ELLIS, Henry (2008) | | |
| | JAY, Christopher (2009) | | |
| | LAHTI, Liisa (2009) | | |
| | GARDNER, Ben (2010) | | |
| | LEUNG, Andrew (2010) | | |
| | STIGGELBOUT, Mark (2011) | | |
| | BIRD, Tom (2011) | | |
| | McWILLIAMS, Emily (2011) | | |
| | ENGLAND, Joseph (2011) | | |
| | CARRUTH, Andrew (2013) | | |
| | DAVIDSON, Max (2013) | | |
| | PROCTOR, Michael (2013) | | |
| | AKONI, Koye (2014) | | |
| | WILLIAMS, Craig (2012) | | |
| | HAMBLEN, Jamie (2017) | | |
| | MITCHELL, William (2017) | | |
| | NIXON, Tom (2017) | | |
| | WARD, Robert (2018) | | |
| Chief Operating Officer | Peter Blair | | |
| Senior Clerk | Gary Ventura | | |
| Senior Clerk | Simon Slattery | | |
| Practice Manager | John Walker | | |
| Practice Manager | Daniel Westerman | | |
| Practice Manager | Paul Bloxham | | |
| Practice Manager | Daryl Hughes | | |
| Practice Manager | James Tanner | | |
| Practice Manager | Jordan Elliott | | |
Lawyer Profiles
| Photo | Name | Position | Profile |
| --- | --- | --- | --- |
| | Mr Koye Akoni | Barrister with a broad commercial practice encompassing shipping, energy, international trade, aviation,… | View Profile |
| | Nicola Allsop | Nicola has a modern commercial chancery practice encompassing company litigation (particularly shareholder… | View Profile |
| | Ms Stephanie Barrett | Stephanie's practice encompasses a wide range of commercial litigation and arbitration, particularly… | View Profile |
| | Mr Tom Bird | Tom Bird has a broad commercial practice with a focus on shipping, commodities,… | View Profile |
| | Mr Andrew Guy Blackwood QC | Guy has a broadly based commercial practice, with particular focus on large… | View Profile |
| | Mr Stewart Buckingham | Practises in the fields of commercial law, including commercial contracts, energy, shipping,… | View Profile |
| | Mr Andrew Carruth | Barrister specialising in shipping, energy and offshore construction, international trade, general commercial… | View Profile |
| | Stewart Chirnside | Barrister specialising in commercial litigation, including banking and finance, commercial fraud, professional… | View Profile |
| | Mr Benjamin Coffer | Commercial litigation with a particular emphasis on shipping, commodities and insurance/reinsurance. | View Profile |
| | Mr Emmet Coldrick | Specialises in commercial law and arbitration, with a focus on shipping and… | View Profile |
| | Mr Nigel Cooper QC | Barrister; practice covers the fields of shipping, shipbuilding (including superyacht and military… | View Profile |
| | Mr Simon Croall QC | Simon Croall is Head of Chambers and an established commercial silk who… | View Profile |
| | Mr Michael Davey QC | Barrister specialising in commercial and shipping: charterparties and bills of lading; international… | View Profile |
| | Mr Max Davidson | Barrister specialising in commercial disputes, predominantly shipping, aviation, commodities and insurance. | View Profile |
| | Paul Downes QC | Barrister specialising in commercial law (with specific expertise in banking and finance-related… | View Profile |
| | Mr George C Economou | Barrister specialising in arbitration, ADR, finance, shipping, EC, Greek law, Cypriot law. | View Profile |
| | Mr Henry Ellis | Henry has a broad commercial practice, with an emphasis on shipping and… | View Profile |
| | Mr Joseph England | Joe practises in a wide range of international commercial disputes. He has… | View Profile |
| | Mr Ben Gardner | Ben practises primarily in shipping, commodities, energy, insurance and conflict of laws,… | View Profile |
| | Mr David Goldstone QC | David is a highly experienced barrister who has appeared in the High… | View Profile |
| | Jamie Hamblen | Jamie is developing his practice in line with chambers' core areas of… | View Profile |
| | Mr Paul Henton | Paul's practice focuses on shipping, international trade, commodities, energy, banking, aviation and… | View Profile |
| | Miss Ruth Hosking | Ruth's practice spans the full spectrum of commercial litigation and arbitration including… | View Profile |
| | Mr Michael Howard QC | Barrister and arbitrator specialising in commercial and shipping law, including carriage, trade,… | View Profile |
| | Mr Nigel Jacobs QC | Queen's Counsel (2006) specialising in shipping, admiralty, insurance and general commercial work… | View Profile |
| | Mr Christopher Jay | Barrister specialising in commercial litigation across the full range of chambers' practice… | View Profile |
| | Mr Chirag Karia QC | Barrister specialising in commercial, shipping, commodities and insurance law, appearing regularly in… | View Profile |
| | Mr John Ashley Kimbell QC | John Kimbell QC is a maritime and aviation law specialist. He is… | View Profile |
| | Mr Yash Kulkarni QC | Barrister with broad commercial practice covering areas such as international trade, shipping,… | View Profile |
| | Mr Simon Kverndal QC | Barrister, arbitrator and mediator specialising in all aspects of maritime and commercial… | View Profile |
| | Miss Liisa Lahti | Principal areas of work are banking, finance, international trade, commodities, offshore and… | View Profile |
| | Mr Andrew Leung | Andrew has a broad commercial practice which encompasses Chambers core practice areas.… | View Profile |
| | Mr Thomas Macey-Dare QC | Barrister specialising in commercial litigation and international arbitration, with particular focus on… | View Profile |
| | Mr Tim Marland | Prior to joining chambers, Tim worked for a number of years at… | View Profile |
| | Miss Emily McWilliams | Emily has a broad commercial practice, with a particular specialism in international… | View Profile |
| | Ms Poonam Melwani QC | Poonam Melwani was called to the Bar in 1989. She practices across… | View Profile |
| | William Mitchell | Will has a broad and growing practice in line with chambers core… | View Profile |
| | Miss Natalie Moore | Barrister specialising in shipping and commercial law. | View Profile |
| | Mr Gemma Morgan | Gemma has a broad commercial practice with particular focus on shipping, international… | View Profile |
| | Tom Nixon | Tom is developing his practice in line with Chambers' core areas of aviation… | View Profile |
| | Mr Michael Nolan QC | Barrister specialising in shipping, insurance, sale and carriage of goods, ship sale,… | View Profile |
| | Simon Oakes | Simon practises in commercial dispute resolution, with a particular focus on banking… | View Profile |
| | Mr Luke Parsons QC | Luke is a Commercial and Admiralty silk whose practice encompasses insurance and… | View Profile |
| | Miss Saira Paruk | Barrister specialising in commercial litigation and arbitration. Saira practises across the full… | View Profile |
| | Mr John William Passmore QC | Commercial law, including shipping, international trade, aviation, insurance (marine and non-marine) and… | View Profile |
| | Mr Lionel Persey QC | Barrister and arbitrator specializing in: commercial litigation; international commercial arbitration; shipping; energy/oil… | View Profile |
| | Mr Nevil Phillips | Barrister specialising in commercial and shipping law, including international contracts of sale,… | View Profile |
| | Mr Caroline Pounds | Barrister practising in general commercial litigation and arbitration whose areas of specialism… | View Profile |
| | Mr Michael Proctor | Barrister practicing commercial law specialising in Shipping, Aviation and International Trade &… | View Profile |
| | Mr Simon Rainey QC | Simon Rainey QC is one of the best-known and most highly regarded… | View Profile |
| | Mr Matthew Reeve | Commercial advocate practising in most areas of commercial litigation including aviation, insurance… | View Profile |
| | Mr Jeremy Richmond | Barrister specialising in modern chancery and commercial law and corporate and personal… | View Profile |
| | Mr John Russell QC | John Russell is a commercial advocate, specialising in shipping, commodities and international… | View Profile |
| | Emily Saunderson | Emily is a general commercial practitioner specialising in commercial fraud, and banking… | View Profile |
| | Mr David Semark | Dry shipping disputes; energy, trade and commodities litigation; insurance and reinsurance. Co-author… | View Profile |
| | Mr Christopher Smith QC | Principal areas of work are shipping, energy, commodities, commercial litigation, and insurance.… | View Profile |
| | Mr Peter Stevenson | Peter has a broad commercial practice with a particular emphasis on shipping,… | View Profile |
| | Mr Mark Stiggelbout | Commercial barrister specialising in shipping, commodities, international sale of goods, insurance, energy… | View Profile |
| | Mr Turlough Stone | Turlough practices in general commercial law, with particular emphasis on banking and… | View Profile |
| | Joseph Sullivan | Barrister specialising in commercial law, banking and finance, commercial fraud and professional… | View Profile |
| | Mr Robert-Jan Temmink QC | | View Profile |
| | Mr Robert Thomas QC | Barrister specialising in all areas of commercial law including international trade, conflict… | View Profile |
| | Mr Paul Toms | Barrister specialising in commercial litigation and international arbitration. His areas of expertise… | View Profile |
| | Mr James M. Turner QC | Barrister specialising in international commercial and shipping law. | View Profile |
| | Miss Nichola Warrender | Nichola Warrender specialises in general commercial, shipping, admiralty, international trade and insurance… | View Profile |
| | Mr Craig Williams | Craig is developing a broad commercial disputes practice encompassing shipping, energy, international… | View Profile |
| | Miss Claudia Wilmot-Smith | Commercial litigation; dry-shipping, commodities and transport; insurance and reinsurance; aviation and travel;… | View Profile |
Chambers of Simon Croall QC >
Firm Profile
Top Tier Set Rankings
Set Rankings