Quadrant Chambers > London, England > Set Profile
Quadrant Chambers
Offices

Chambers of Poonam Melwani QC
Quadrant Chambers
QUADRANT HOUSE, 10 FLEET STREET
LONDON
EC4Y 1AU
England
Profiles
Quadrant Chambers > The Legal 500
Rankings
With a 'wide range of counsel' and 'excellent barristers', Quadrant Chambers is considered by clients a 'go-to set' for high-profile aviation work in the UK. Members' work extends to cover complex arbitrations, inquests, and commercial disputes. Koye Akoni has been instructed on major international commercial disputes, particularly involving insolvency, while Mark Stiggelbout has represented parties in both court and arbitration proceedings.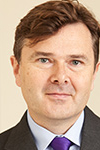 Ranked: Tier 1
Testimonials
Set
'Quadrant clearly have a wide range of expertise in the transport arena. They have a wide range of counsel of varying experience and I have been impressed with all the juniors I have used. By in large, counsel at Quadrant are approachable and easy to deal with and are keen to accommodate our needs.'
'One of the best, if not the best, for aviation, Quadrant provides strength in depth with unrivalled experience in serving the disparate needs of the industry.'
Quadrant Chambers continues to act on some of the highest-profile shipping cases in the market, with its silks and juniors handling the full range of shipping litigation. A highlight of the year was the firm's involvement in matters before the Supreme Court. Simon Rainey QC and Nigel Jacobs QC successfully represented the appellants in Evergreen Marine v Nautical Challenge, the first collision case to reach the highest court in almost half a century,  and in July 2021 John Russell QC and Benjamin Coffer appeared before the same court in Alize 1954 v Allianz Elementar Versicherungs AG (The "CMA CGM LIBRA"), a matter concerning if deficiencies in a route determined prior to departure rendered a ship unseaworthy. Rainey will also appear before the Court of Appeals in October in Priminds Shipping v K Line Ltd, with Tom Bird also involved in this much-discussed case concerning if a shipowner can claim for damages in addition to demurrage if a charterer fails to load and discharge the vessel within the agreed laytime. Other juniors to note include Koye Akoni, who continues to act for clients in the Admiralty and Commercial Courts as well as in arbitration, and Ben Gardner, who handles a varied caseload including matters involving cargo misdelivery, ship arrests, and groundings. The set's strong bench of QCs was boosted in 2021 as Nichola Warrender QC took silk.
Testimonials
Sets
'Forward thinking, commercially astute and user friendly. They have embraced technology leaving others far behind. The quad cast series is accessible, personable and entertaining – even my children watch it.'
'Quadrant is a first class set. There is always a counsel to offer help even at short notice. They are all brilliant. Their webinars are also very interesting, dealing with modern topics.'
'The set is clearly the leading set when it comes to shipping disputes. They do however do a lot else very well and I have instructed them on many non-shipping matters. They always seem to have someone at the right level.'
'Quadrant Chambers tends to be my go-to Chambers. The clerks room is second to none and they make huge efforts to assist with identifying the right barrister for the particular matter/client. Service is at the top of their agenda. Clerks and barristers alike are there to make solicitors' and clients' lives easier. They are alive to changes in the market and consequently seeking to adapt whilst ensuring that that professional and academic excellence remains outstanding.'
'Quadrant is the leading set in my view for shipping and shipbuilding disputes. The juniors are superb, and are led by some of the top QCs in the market. The more junior level is coming through now too with some really good juniors at the bottom end. One key feature of most Quadrant barristers I have worked with is the team mentality – the barristers are unstuffy and team players however senior.'
Clerks
'Gary Ventura is the best clerk in the City.'
Quadrant Chambers is 'an excellent set for commodities trading, trade finance and shipping matters' and clients praise the 'responsive, down to earth counsel and clerks who deliver a first-class service with a personal touch'. The set's commodities practice handles litigation and arbitration concerning international sale contract disputes, and its members have extensive experience in acting for buyers, sellers and other interested parties in disputes in the courts of England and Wales and in international arbitration, including under the rules of arbitral institutions such as the LCIA or the ICC, and in connection with trade association arbitrations such as GAFTA, FOSFA and the RSA. The 'sharp and effective' Simon Rainey QC is a leading light in cases concerning international trade and commodities, including oil trading, metals and softs. Stewart Buckingham QC, who took silk in 2020 having been among the leading juniors in this area, and the 'very user-friendly' Benjamin Coffer also have stellar reputations in commodities cases.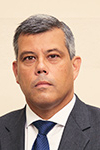 Testimonials
Set
'Our go to shipping chambers with strength across the board from the most junior to the most senior counsel. Responsive, down to earth counsel and clerks who deliver a first-class service with a personal touch.'
'In our experience, Quadrant continues to be a leading commercial set with a great depth of expertise from junior counsel to the level of silk. Quadrant Chambers and its members generally are readily available when needed, and are adept at advising on urgent matters as required.'
'The best shipping and commodities set bar none.'
'Quadrant is undoubtedly a very strong set of chambers, with an array of top-quality barristers at all levels. Quadrant has pushed more than any set I think to promote its knowhow during the pandemic with Quadcasts (as they have termed them) and very regular seminars.'
'Quadrant is one of my two go-to sets in the fields of commodities and shipping. They have size, depth and always seem to be promoting various aspects of their knowhow.'
Clerks
'The clerks are very personable, responsive and reliable.'
Quadrant Chambers is 'a fantastic set that has the marine and offshore world fully covered'. Known for its strength in shipping and commodities, the set has become increasingly involved in energy disputes, particularly in the upstream and downstream oil and gas sectors. Clients note that is has 'excellent shipping and offshore oil & gas barristers, and there is generally always someone good available'. Among its top-performing members are Lionel Persey QC, who is a go-to arbitrator for large complex energy disputes, and Simon Croall QC, who recently acted for Petraco in a dispute arising from the financial collapse of the Antipinksy Oil refinery in central Russia. The set also has a number of prominent juniors in its ranks, among them Caroline Pounds, who has a rapidly expanding energy practice, and Gemma Morgan, who acted for Shell Energy Europe Limited in an arbitration for unpaid charges and breach of contract arising from a long-term contract to supply electricity to Metaenergia S.p.A.
Testimonials
Set
'Quadrant Chambers has an impressive depth of expertise in the energy sector at all levels. Alexander Uff is a great addition to this team! They have been great to deal with.'
'Quadrant has lots of excellent shipping and offshore oil & gas barristers. There is generally always someone good who is available.'
'The barrister's sheer grit and clear purpose to find a way to win each argument was unmatched.'
'A great specialised chambers with good availability of good-quality counsel.'
'A fantastic set. It has the marine and offshore world fully covered.'
Clerks
'Simon Slattery has been responsive and easy to deal with.'
Demonstrating 'a wide range of experience within the sector', Quadrant Chambers is particularly renowned for its expertise within the aviation and marine sectors, with members of chambers acting for notable clients in the space including British Airways, easyJet, Ryanair and Jet2.com among others.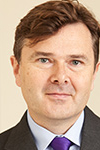 Ranked: Tier 2
Testimonials
Set
'A wide range of experience within the sector. '
'By and large the barristers are experienced, approachable and friendly.'
Clerking
'They appear to be extremely efficient.'
'Clerks are easy to work with and keen to provide a decent service to instructing solicitors.'
Quadrant Chambers has been steadily building up a impressive cohort of banking and finance barristers. Paul Downes QC is especially-well regarded in this area and is currently involved in Deutsche Bank v CBA, one of a series of disputes concerning the enforceability of interest rate swaps. Downes QC is also leading Emily Saunderson in Williams v Capitalbond, a Consumer Credit Act claim concerning debts of over £20m. Stewart Chirnside has also developed a strong name in this area, and is representing the defendants in a cryptocurrency fraud claim Blockchain Optimization SA & Anor v LFE Market Ltd & Ors.  Liisa Lahti recently left to join 3 Verulam Buildings.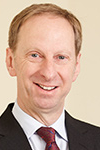 Paul Downes QC
-
Quadrant Chambers
'
Tenacious, fearless and excellent advocate. Incredibly hard-working. Forthright and clear in advice. Top of the list for anything involving injunctions.
'
Ranked: Tier 3
Testimonials
Set
'Very strong set with extremely capable barristers at all levels.'
'Quadrant Chambers have an excellent reputation in this area and beyond. They always have counsel available to assist and they offer excellent webinars and marketing materials.'
'Excellent strength in depth across all levels of call. Generally can always offer Counsel at the level of call being requested.'
Clerking
'Always very helpful and efficient with Daniel Westerman being a stand-out performer.'
'The clerks are always a delight to speak to.'
'The clerks are very helpful.'
Quadrant Chambers is 'a strong set' with 'a particularly strong reputation for complex contract disputes in sectors such as shipping, technology, corporate and financial litigation'. The set has an impressive roster of silks and juniors at all levels of experience, and bring a diverse array of skillsets to the table. Notable cases include DAZN v IMG, where Paul Downes QC is leading Nicola Allsop for the defendants in a case concerning the COVID-19 linked force majeure termination of licensing agreements for the broadcast of Italian football matches in South America. Guy Blackwood QC and Joseph Sullivan are also acting for the claimant in ABT Auto Investments v Aapico, a dispute concerning the enforcement of a share pledge.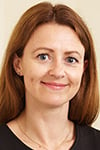 Nicola Allsop
-
Quadrant Chambers
'
Fantastic with clients and with an excellent manner, she keeps clients reassured in all conferences and responds quickly to all queries clients have. All work is done quickly and diligently and with complete competence.
'
Ranked: Tier 4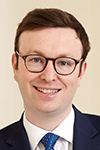 Joseph Sullivan
-
Quadrant Chambers
'
A fantastic barrister who gets to the heart of issues, and expresses advice in a clear, concise and digestible manner. A first-rate advocate.
'
Ranked: Tier 4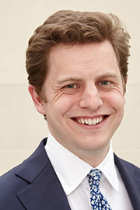 Ranked: Tier 5
Testimonials
Set
'We use Quadrant Chambers a great deal for IT and commercial work. The quality and strength of their commercial counsel is terrific, the clerks are easy to deal with and we are always given good information about fees and availability.'
'Quadrant is my go to for commercial litigation and trading in particular.'
'A set that is on the ascendancy and which is clearly having a great year despite the pandemic. A lot of talent available.'
'The Chambers are our go to for all maritime and commercial matters. They have a good mix of barristers of varying levels, without compromising on quality.'
'Quadrant is a class act throughout. A really clever and slick operation.'
Clerking
'Always helpful, Gary Ventura is a legend obviously, but the others are all good.'
Consistently instructed in significant reported cases, Quadrant Chambers' insurance and reinsurance practice includes both marine insurance and non-marine insurance cases. In recent work, Luke Parsons QC  acted in Icestar BV v ABN Amro Bank NV (on behalf of London market insurers), a five-week Commercial Court trial that was noteworthy because it considered a broker's duty of good faith to explain orally the risk the client seeks to place; and Guy Blackwood QC acted in the Commercial Court in MS Amlin Corporate Member and others v Flora Shipping and others, a large scuttling case, in which serious allegations of fraud were levelled.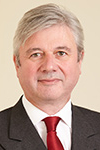 Ranked: Tier 3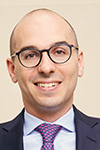 Ranked: Tier 4
Quadrant Chambers is 'a first class set for commercial and shipping dispute resolution, made up of a group of the most outstanding minds in the UK'. The international arbitration expertise of its members now goes well beyond the set's traditional strengths of shipping and commodities disputes. Among the more high profile cases has been Malaysian Government v 1MDB, in which Luke Parsons QC led the Malaysian government's challenge to a $5.8 billion LCIA settlement agreement negotiated by the country's former prime minister with an Abu Dhabi government-owned entity. Guy Blackwood QC also successfully represented the appellant in a bit to overturn an arbitral award in Herculito Maritime Ltd v. Gunvor International. Alexander Uff, who joined recently from Shearman & Sterling LLP is one of several with experience at elite firms of solicitors in this space.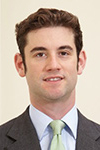 Joseph England
-
Quadrant Chambers
'
Has an engaging enthusiasm for arbitration, dispute resolution and the law. He has an excellent, down to earth, practical and highly commercial outlook.
'
Ranked: Tier 3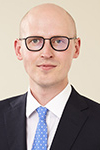 Ben Gardner
-
Quadrant Chambers
'
A trusted and always outstanding member of the team on the largest and most complex commercial arbitrations. A joy to work with and his rapidly growing profile is very well-deserved.
'
Ranked: Tier 3
Gemma Morgan
-
Quadrant Chambers
'
She has massive strength in assessing a case to see where the focus of argument and evidence needs to be, and building a strategy to deliver that. Extremely intelligent but also hugely client focussed and practical.
'
Ranked: Tier 3
Testimonials
Set
'Quadrant Chambers has an impressive depth of expertise in international arbitration, at all levels. The addition of Alexander Uff seriously enhances their offering and shows they are committed to growing arbitration as a specialist practice area. '
'Excellent team work with determination and self-discipline. '
'A very talented set of chambers, the barristers and and the clerking team provide seamless service and are very friendly. '
'Quadrant has come along leaps and bounds in recent years. A number of my go to counsel in the past year or two have been drawn from that set.'
'Much of Quadrant's work is highly international by nature and there is a significant growing practice in the international arbitration market especially at the mid level/senior junior end.'
Clerking
'Top rate. Their support and commercial staff are extremely professional and good to deal with also. Simon Slattery is excellent.'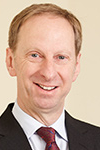 Ranked: Tier 3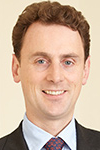 Ranked: Tier 3
Emily Saunderson
-
Quadrant Chambers
'
A junior who is very on top of the law. She can distil complex facts into concise and effective legal arguments. Very user friendly, and a real team player.
'
Ranked: Tier 3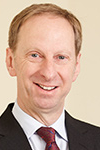 Paul Downes QC
-
Quadrant Chambers
'
A robust advocate. Always one step ahead, always forward thinking. He fights cases with real grit and misses nothing. Clients love him.
'
Ranked: Tier 3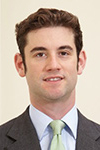 Joseph England
-
Quadrant Chambers
'
He is inventive, bold, and tenacious. Joseph is vastly experienced in fraud but is fearless about taking on any other field or adversary.
'
Ranked: Tier 3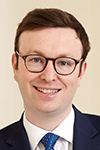 Joseph Sullivan
-
Quadrant Chambers
'
A stellar junior who is utterly dependable, hard-working and incredibly quick thinking and incisive. No doubt he will go far.
'
Ranked: Tier 4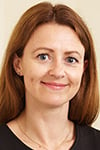 Ranked: Tier 4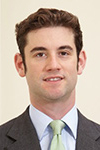 Ranked: Tier 5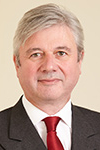 Tim Marland
-
Quadrant Chambers
'
A barrister with plenty of real world experience, at home with technical detail and able to distil it in an attractive and simple way, coupled with a solid and dependable style.
'
Ranked: Tier 3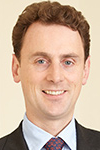 Ranked: Tier 6
Praised as '
market leaders with a reputation for excellence'
,
Quadrant Chambers
 provides leading expertise on the full range of shipping and commodities mandates, from dry and wet shipping matters, marine insurance to fraud, finance and other commercial disputes. The set houses '
strong teams of counsel at different levels of seniority, who are competent in maritime and international commodities disputes'
and are frequently called on to appear in the market's most high-profile cases and arbitration hearings. The 
Evergreen Marine v Nautical Challenge
matter is worthy of noting, as
Simon Rainey QC
and
Nigel Jacobs QC
acted for Taiwanese Evergreen Marine in an unusual collision action heard before the United Kingdom Supreme Court, the first case of its type to be heard by the court since its transformation from the Appellate Committee of The House of Lords.
Chirag Karia QC
 is engaged in arbitral and litigation matters arising from the Hin Leong and Ocean Tankers fraud in Singapore, working with lawyers in Beijing, Hong Kong and Singapore.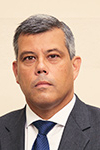 Testimonials
Set
'As always, a very reliable chambers with strong teams of counsel at different levels of seniority, who are competent in maritime and international commodities disputes.'
'Quadrant are the leading maritime set with experts in every sub-category of maritime law, so you are always assured to get excellent availability.'
'One of the "go to" shipping and (increasingly) commodities sets.'
'It is an outstanding chambers that offers first-class expertise in shipping and commodities. The chambers exhibits extensive experience in claims stemming from shipbuilding, charter parties and bills of lading.'
'Quadrant Chambers are market leaders with a reputation for excellence in their areas of commercial disputes, commodities and shipping.'
Clerking
'Simon Slattery is extremely friendly and helpful when it comes to choosing barristers.'
Quadrant Chambers
 has a strong international commercial disputes offering and showcases in-depth sector expertise. The set has an established presence in the shipping, trade and marine insurance sectors, in addition to its extensive corporate and commercial disputes practice.
Chirag Karia QC
specialises in cross-border commercial, shipping and commodities cases, and
Guy Blackwood QC
is another key individual to note and has an impressive international arbitration practice.
Testimonials
Set 
'The set have always been extremely helpful and pleasant to deal with. They provide top quality support and back up, to the extent of even being willing to go outside Chambers in the very rare event of their being unable to provide Counsel from the set for a specific task.'
'Increasingly strong commercial set in addition to the traditional shipping strengths that the set is known for.'
'Quadrant remains my chambers of choice for commercial work particularly in international trade.'
'The strengths, I would say, are in shipping, trade and marine insurance, but they are becoming well known for commercial and corporate disputes too.'
Clerking 
'Gary Ventura – simply the best.'
'Strong. User friendly.'
In addition to its well-known position as an elite set for marine work, one of
Quadrant Chambers
' primary areas of focus is the energy and natural resources sectors, where its experienced members act as advocates on a broad spectrum of mandates, particularly in the oil and gas industry, including both upstream and downstream matters.
Simon Croall QC
is active in Southeast Asia and China, and is instructed on energy disputes involving the exploration and extraction of natural resources, the construction of offshore infrastructure and the financing of energy projects.
Testimonials
Set
'Quadrant is breaking out of the mould of being known as a "shipping" set.'
Clerking
'Simon Slattery stands out as approachable, flexible and always able to find the right person for a case.'
'The clerking service is very professional and impressive.'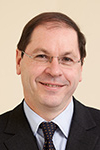 Ranked: Tier 2
Quadrant Chambers >
Set Profile
Quadrant Chambers is widely recognised as being one of the leading commercial sets. Quadrant's barristers provide outstanding advocacy in court, arbitration and inquiries, and expert advice across the whole spectrum of commercial law, both nationally and internationally. The set also offers highly experienced arbitrators, mediators and expert witnesses. Quadrant members are renowned for their approachability, responsiveness, for working closely with their clients and for being aware of their concerns and priorities. Chambers uses an external organisation to appraise members' relationships with clients and uses that feedback to improve service annually. Chambers has a highly motivated support team of clerks and administrative staff who are noted for their commitment to providing the highest level of support and service to all with whom they work. Quadrant has a modern and flexible attitude to structuring fees.
Type of work undertaken: Quadrant Chambers holds a pre-eminent international position in shipping, commodities, energy, insurance, aviation and travel. Quadrant' s specialist areas of expertise include: aviation, banking and finance, chancery, civil fraud, commercial litigation, energy and natural resources, insolvency and restructuring, insurance and re-insurance, international arbitration, international trade and commodities, professional negligence, shipbuilding, shipping and maritime. Members of chambers and arbitrator members also accept appointments as inquiry chairs, arbitrators and mediators.
A large proportion of Quadrant's work is for international clients or involves international commercial law. Members have appeared as advocates and expert witnesses before courts and tribunals worldwide and several have been called to the bars of other jurisdictions including those of Hong Kong, Singapore, Korea, Dubai, BVI, Pakistan, Gibraltar, New South Wales, California, New York, France, Germany, Greece, Ireland and South Africa.
For more details please visit the Quadrant website at www.quadrantchambers.com
Main Contacts
| Department | Name | Email | Telephone |
| --- | --- | --- | --- |
| | MELWANI QC, Poonam (1989) | | |
| | HOWARD QC, MN (1971) | | |
| | PERSEY QC, Lionel (1981) | | |
| | RAINEY QC, Simon (1982) | | |
| | PARSONS QC, Luke (1985) | | |
| | JACOBS QC, Nigel (1983) | | |
| | GOLDSTONE QC, David (1986) | | |
| | CROALL QC, Simon (1986) | | |
| | COOPER QC, Nigel (1987) | | |
| | DOWNES QC, Paul (1991) | | |
| | THOMAS QC, Robert (1992) | | |
| | KARIA QC, Chirag (1988) | | |
| | TURNER QC, James M (1990) | | |
| | DAVEY QC, Michael (1990) | | |
| | RUSSELL QC, John (1993) | | |
| | BLACKWOOD QC, Guy (1997) | | |
| | NOLAN QC, Michael (1981) | | |
| | PASSMORE QC, John (1992) | | |
| | KIMBELL QC, John (1995) | | |
| | TEMMINK QC, Robert-Jan (1996) | | |
| | MACEY-DARE QC, Thomas (1994) | | |
| | KULKARNI QC, Yash (1998) | | |
| | SMITH QC, Christopher (1999) | | |
| | BUCKINGHAM QC, Stewart (1996) | | |
| | RICHMOND QC, Jeremy (2000) | | |
| | WARRENDER, Nichola (1995) | | |
| | REEVE, Matthew (1987) | | |
| | PHILLIPS, Nevil (1992) | | |
| | UFF, Alexander (1998) | | |
| | MARLAND, Tim (2002) | | |
| | HOSKING, Ruth (2002) | | |
| | ALLSOP, Nicola (2002) | | |
| | POUNDS, Caroline (2003) | | |
| | TOMS, Paul (2003) | | |
| | COLDRICK, Emmet (2004) | | |
| | HENTON, Paul (2004) | | |
| | PARUK, Saira (2004) | | |
| | STONE, Turlough (2004) | | |
| | SEMARK, David (2002) | | |
| | SAUNDERSON, Emily (2005) | | |
| | CHIRNSIDE, Stewart (2005) | | |
| | MORGAN, Gemma (2006) | | |
| | SULLIVAN, Joseph (2006) | | |
| | SHARMA, Gaurav (2006) | | |
| | MOORE, Natalie (2007) | | |
| | COFFER, Benjamin (2008) | | |
| | BARRETT, Stephanie (2008) | | |
| | WILMOT-SMITH, Claudia (2008) | | |
| | STEVENSON, Peter (2008) | | |
| | ELLIS, Henry (2008) | | |
| | JAY, Christopher (2009) | | |
| | GARDNER, Ben (2010) | | |
| | LEUNG, Andrew (2010) | | |
| | STIGGELBOUT, Mark (2011) | | |
| | BIRD, Tom (2011) | | |
| | McWILLIAMS, Emily (2011) | | |
| | ENGLAND, Joseph (2011) | | |
| | CARRUTH, Andrew (2013) | | |
| | DAVIDSON, Max (2013) | | |
| | PROCTOR, Michael (2013) | | |
| | AKONI, Koye (2014) | | |
| | WILLIAMS, Craig (2012) | | |
| | HAMBLEN, Jamie (2017) | | |
| | MITCHELL, William (2017) | | |
| | NIXON, Tom (2017) | | |
| | WARD, Robert (2018) | | |
| | HONEY, Celine (2019) | | |
| | JOSEPH, Benjamin (2019) | | |
| | CHILAEVA, Maya (2020) | | |
| | GOURGEY, Joseph (2021) | | |
| Chief Operating Officer | Peter Blair | | |
| Senior Clerk | Gary Ventura | | |
| Senior Clerk | Simon Slattery | | |
| Senior Practice Manager | Daniel Westerman | | |
| Practice Manager | John Walker | | |
| Practice Manager | Rob Frankish | | |
| Practice Manager | Tara Shah | | |
| Assistant Practice Manager | Billy Beckett | | |
| Assistant Practice Manager | Lucie Rowsell | | |
| Assistant Practice Manager | Rhys Durban | | |
| Business Development Director | Sarah Longden | | |
Barrister Profiles
| Photo | Name | Position | Profile |
| --- | --- | --- | --- |
| | Koye Akoni | Barrister with a broad commercial practice encompassing shipping, energy, international trade, aviation,… | View Profile |
| | Nicola Allsop | Nicola has a modern commercial chancery practice encompassing company litigation (particularly shareholder… | View Profile |
| | Stephanie Barrett | Stephanie's practice encompasses a wide range of commercial litigation and arbitration, particularly… | View Profile |
| | Tom Bird | Tom Bird has a broad commercial practice with a focus on shipping, commodities,… | View Profile |
| | Andrew Guy Blackwood | Guy has a broadly based commercial practice, with particular focus on large… | View Profile |
| | Stewart Buckingham | Practises in the fields of commercial law, including commercial contracts, energy, shipping,… | View Profile |
| | Andrew Carruth | Barrister specialising in shipping, energy and offshore construction, international trade, general commercial… | View Profile |
| | Maya Chilaeva | Maya Chilaeva joined Quadrant Chambers on 1 October 2021 following the successful… | View Profile |
| | Stewart Chirnside | Barrister specialising in commercial litigation, including banking and finance, commercial fraud, professional… | View Profile |
| | Benjamin Coffer | Commercial litigation with a particular emphasis on shipping, commodities and insurance/reinsurance. | View Profile |
| | Emmet Coldrick | Specialises in commercial law and arbitration, with a focus on shipping and… | View Profile |
| | Nigel Cooper | Barrister; practice covers the fields of shipping, shipbuilding (including superyacht and military… | View Profile |
| | Simon Croall | Simon Croall is Head of Chambers and an established commercial silk who… | View Profile |
| | Michael Davey | Barrister specialising in commercial and shipping: charterparties and bills of lading; international… | View Profile |
| | Max Davidson | Barrister specialising in commercial disputes, predominantly shipping, aviation, commodities and insurance. | View Profile |
| | Paul Downes | Barrister specialising in commercial law (with specific expertise in banking and finance-related… | View Profile |
| | George C Economou | Barrister specialising in arbitration, ADR, finance, shipping, EC, Greek law, Cypriot law. | View Profile |
| | Henry Ellis | Henry has a broad commercial practice, with an emphasis on shipping and… | View Profile |
| | Joseph England | Joe practises in a wide range of international commercial disputes. He has… | View Profile |
| | Ben Gardner | Ben practises primarily in shipping, commodities, energy, insurance and conflict of laws,… | View Profile |
| | David Goldstone | David is a highly experienced barrister who has appeared in the High… | View Profile |
| | Joseph Gourgey | Joseph Gourgey joined Quadrant Chambers on 1 October 2021, upon successful completion… | View Profile |
| | Jamie Hamblen | Jamie is developing his practice in line with chambers' core areas of… | View Profile |
| | Paul Henton | Paul's practice focuses on shipping, international trade, commodities, energy, banking, aviation and… | View Profile |
| | Celine Honey | Celine is developing a busy commercial practice which reflects the breadth of… | View Profile |
| | Ruth Hosking | Ruth's practice spans the full spectrum of commercial litigation and arbitration including… | View Profile |
| | Michael Howard | Barrister and arbitrator specialising in commercial and shipping law, including carriage, trade,… | View Profile |
| | Nigel Jacobs | Queen's Counsel (2006) specialising in shipping, admiralty, insurance and general commercial work… | View Profile |
| | Christopher Jay | Barrister specialising in commercial litigation across the full range of chambers' practice… | View Profile |
| | Benjamin Joseph | Benjamin Joseph joined Quadrant Chambers in October 2020 on successful completion of… | View Profile |
| | Chirag Karia | Barrister specialising in commercial, shipping, commodities and insurance law, appearing regularly in… | View Profile |
| | John Ashley Kimbell | John Kimbell QC is a maritime and aviation law specialist. He is… | View Profile |
| | Yash Kulkarni | Barrister with broad commercial practice covering areas such as international trade, shipping,… | View Profile |
| | Andrew Leung | Andrew has a broad commercial practice which encompasses Chambers core practice areas.… | View Profile |
| | Thomas Macey-Dare | Barrister specialising in commercial litigation and international arbitration, with particular focus on… | View Profile |
| | Tim Marland | Prior to joining chambers, Tim worked for a number of years at… | View Profile |
| | Emily McWilliams | Emily has a broad commercial practice, with a particular specialism in international… | View Profile |
| | Poonam Melwani | Poonam Melwani was called to the Bar in 1989. She practices across… | View Profile |
| | William Mitchell | Will has a broad and growing practice in line with chambers core… | View Profile |
| | Natalie Moore | Barrister specialising in shipping and commercial law. | View Profile |
| | Gemma Morgan | Gemma has a broad commercial practice with particular focus on shipping, international… | View Profile |
| | Tom Nixon | Tom is developing his practice in line with Chambers' core areas of aviation… | View Profile |
| | Michael Nolan | Barrister specialising in shipping, insurance, sale and carriage of goods, ship sale,… | View Profile |
| | Simon Oakes | Simon practises in commercial dispute resolution, with a particular focus on banking… | View Profile |
| | Luke Parsons | Luke is a Commercial and Admiralty silk whose practice encompasses insurance and… | View Profile |
| | Saira Paruk | Barrister specialising in commercial litigation and arbitration. Saira practises across the full… | View Profile |
| | John William Passmore | Commercial law, including shipping, international trade, aviation, insurance (marine and non-marine) and… | View Profile |
| | Lionel Persey | Barrister and arbitrator specializing in: commercial litigation; international commercial arbitration; shipping; energy/oil… | View Profile |
| | Nevil Phillips | Barrister specialising in commercial and shipping law, including international contracts of sale,… | View Profile |
| | Caroline Pounds | Barrister practising in general commercial litigation and arbitration whose areas of specialism… | View Profile |
| | Michael Proctor | Barrister practicing commercial law specialising in Shipping, Aviation and International Trade &… | View Profile |
| | Simon Rainey | Simon Rainey QC is one of the best-known and most highly regarded… | View Profile |
| | Matthew Reeve | Commercial advocate practising in most areas of commercial litigation including aviation, insurance… | View Profile |
| | Jeremy Richmond | Barrister specialising in modern chancery and commercial law (including cross-border and domestic… | View Profile |
| | John Russell | John Russell is a commercial advocate, specialising in shipping, commodities and international… | View Profile |
| | Emily Saunderson | Emily is a general commercial practitioner specialising in commercial fraud, and banking… | View Profile |
| | David Semark | Dry shipping disputes; energy, trade and commodities litigation; insurance and reinsurance. Co-author… | View Profile |
| | Christopher Smith | Principal areas of work are shipping, energy, commodities, commercial litigation, and insurance.… | View Profile |
| | Peter Stevenson | Peter has a broad commercial practice with a particular emphasis on shipping,… | View Profile |
| | Mark Stiggelbout | Commercial barrister specialising in shipping, commodities, international sale of goods, insurance, energy… | View Profile |
| | Turlough Stone | Turlough practices in general commercial law, with particular emphasis on banking and… | View Profile |
| | Joseph Sullivan | Barrister specialising in commercial law, banking and finance, commercial fraud and professional… | View Profile |
| | Robert-Jan Temmink | | View Profile |
| | Robert Thomas | Barrister specialising in all areas of commercial law including international trade, conflict… | View Profile |
| | Paul Toms | Barrister specialising in commercial litigation and international arbitration. His areas of expertise… | View Profile |
| | James M. Turner | Barrister specialising in international commercial and shipping law. | View Profile |
| | Robert Ward | Rob has developed a busy practice spanning the breadth of Chambers' practice… | View Profile |
| | Nichola Warrender | Nichola Warrender specialises in general commercial, shipping, admiralty, international trade and insurance… | View Profile |
| | Craig Williams | Craig is developing a broad commercial disputes practice encompassing shipping, energy, international… | View Profile |
| | Claudia Wilmot-Smith | Commercial litigation; dry-shipping, commodities and transport; insurance and reinsurance; aviation and travel;… | View Profile |
Quadrant Chambers >
Set Profile