Set Profile > Chambers of Michael Hayton QC > Preston, England
Chambers of Michael Hayton QC
Offices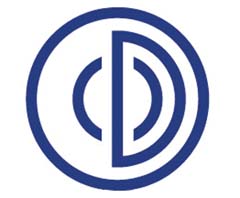 Chambers of Michael Hayton QC
Deans Court Chambers
101 WALKER STREET
PRESTON
PR1 2RR
England
01772 565600
01772 565601
Chambers of Michael Hayton QC > The Legal 500
Rankings
Deans Court Chambers' clinical negligence team are most notable for their expertise in defending  clinical negligence claims including delayed diagnoses and negligent prescription of drugs, as well as the 'good availability of counsel' dealing with such cases.
Ranked: Tier 1
Ranked: Tier 1
Ranked: Tier 2
At Deans Court Chambers, Joseph Hart specialises in environmental crime, acting for both the prosecution and defence. He recently prosecuted in a case concerning an illegal waste site at a farm in Cheshire, securing a suspended sentence and costs order against the operator, with two other defendants receiving conditional discharges following guilty pleas.
Deans Court Chambers is home to several strong criminal practitioners and is considered 'a first-class set' for criminal work by some clients. Notable areas of specialism include historic sexual abuse allegations, recent serious sexual offences, and large-scale drug conspiracies. Virginia Hayton recently prosecuted in a grooming case which arose out of the actions of "North West Predator Hunters", an anti-paedophile vigilante group which lured the defendant via an adult pretending to be a child online. Additionally, Joseph Hart is particularly notable for his criminal work in the British Overseas Territories, recently prosecuting an historic sexual abuse case in the Falkland Islands.
Ranked: Tier 1
Ranked: Tier 1
Ranked: Tier 2
Ranked: Tier 2
According to one client, Deans Court Chambers' family team is home to 'an impressive number of individuals across the full range of family work', but is particularly notable as the 'go-to set in Manchester for children cases'. The team is particularly prevalent in public law children work, though members are also instructed on private law and financial remedy matters.
Ranked: Tier 1
Ranked: Tier 1
Ranked: Tier 2
Ranked: Tier 3
Elizabeth Dudley-Jones at Deans Court Chambers is often instructed in inquests, with a particular focus on custody deaths, often for private providers such as Serco, which runs prisons, and GEOAmey, which transports prisoners.
Deans Court Chambers is home to one of the region's largest personal injury teams, where solicitors 'can always rely upon any appointment being a properly experienced specialist'. Key niche areas for the set include historical abuse claims, where Nicholas Fewtrell is particularly prominent for the defence, as well as the defence of fraudulent claims.
Ranked: Tier 1
Ranked: Tier 1
Ranked: Tier 1
Ranked: Tier 1
Ranked: Tier 2
Ranked: Tier 2
Ranked: Tier 3
Ranked: Tier 3
Deans Court Chambers is home to Michael Jones, who is particularly experienced cases involving or conducted in the British Overseas Territories, often acting against substantially more senior practitioners including as a junior alone against a silk.
Deans Court Chambers is an 'excellent regional set' for regulatory work, with particular specialisms in health and safety, animal welfare and professional discipline. The set is perhaps best known for the latter, with Elizabeth Dudley-Jones recently acting for the General Medical Council in disciplinary cases, in one she successfully prosecuted a GP for grooming and having a sexual relationship with a vulnerable patient; during the proceeding the defendant's representatives withdrew and the defendant refused to attend.
Ranked: Tier 1
Ranked: Tier 1
Ranked: Tier 1
Ranked: Tier 1
Ranked: Tier 2
A 'good, all-round common law set', Deans Court Chambers is 'a very strong set with some excellent advocates' for family law work and 'great options for crime, health and safety and inquests'. Matthew Gibbons is the senior clerk to chambers, senior criminal and regulatory clerk Peter Kelly is 'honest and frank; he is extremely collaborative in providing immediate responses', and senior civil and family clerk Andy Flannigan 'stands out for his professional approach' – specifically for criminal work, the set is well-connected in the Falkland Islands in this space. The family clerks include Emma Manning, who 'never hesitates to help as much as they are able to', and Louise McCarty, who 'sets the benchmark for family clerks – she will move heaven and earth if booked counsel goes part-heard and pulls out all the stops to secure a suitable replacement'. In recent moves, Zoe Dawson and Adam Lodge join the criminal team from 18 St John Street Chambers, while Jacob Dyer and Colette Renton have also joined the team from 15 Winkley Square. Paul Higgins joined Crown Office Chambers. Offices in: Manchester
Chambers of Michael Hayton QC >
Firm Profile
Deans Court Chambers is a forward-looking set of chambers with a membership of 91 barristers, including 10 Queens Counsel.
The set: Deans Court Chambers has a reputation for the highest standards of professionalism, service and response to clients needs. Members offer specialist advocacy, advisory and drafting expertise at every level of seniority.
Purpose-designed premises at 24 St John Street enhance the range of services offered to clients. Members of chambers (and others) use the well-equipped seminar suite to deliver lectures and seminars on current topics. Facilities for arbitration, mediation and video conferencing are available. Members of chambers have instant access to the major paper resources and electronic databases.
Types of work undertaken: Civil litigation: Deans Court offers strength in depth unrivalled in the North West, covering the whole range of personal injury (including injuries of the utmost severity e.g. spinal injuries, head injuries); class actions; industrial disease; fraudulent claims; road traffic and factory accidents; professional negligence, especially medical, lawyers, surveyors and architects; insurance, including coverage litigation, Road Traffic Act and Motor Insurers Bureau; contractual disputes; sale of goods; consumer credit (including credit hire); product liability; arbitration (domestic and international); technology and construction; human rights and false imprisonment.
Chancery and commercial: work includes commercial arbitration; banking; carriage of goods; civil fraud and tracing of assets; corporate and personal insolvency; company law (including shareholders' disputes and the protection of minority interest, directors' duties and disqualification); credit and leasing; financial services; injunctions and equitable remedies; insurance and reinsurance; intellectual property; landlord and tenant; mortgages; partnerships; pensions; probate; real property; sale of goods (domestic and international); trusts, settlements and wills.
Family: members cover all aspects of family work, including financial remedies on divorce and dissolution of civil partnership (including cases with complex company structures, trust arrangements, pre- and post-nuptial agreements, offshore assets and freezing injunctions); cohabitation (including agreements, ToLATA and Schedule 1 provision for children); and family provision under the Inheritance (Provision for Family and Dependents) Act 1976. Children work is a specialism: members represent local authorities, parents, interveners and children in care and adoption cases (including cases of death or serious injury to a child, a parent killed by the other, fabricated and induced illness and intergenerational sexual abuse); difficult residence and contact disputes; international movement and abduction of children; and surrogacy.
Court of Protection and community care law: the team provides representation in cases involving unlawful removal of adults from their home; deprivation of liberty of both children and adults who lack capacity; judicial review of decisions regarding provision of services; the use of the inherent jurisdiction for vulnerable adults; the conflicting roles of the Court of Protection and the Mental Health Act 1983; and welfare decisions involving capacity, property and affairs decisions (including financial abuse and ratification of gifts).
Criminal: members conduct prosecution and defence work in all fields and at every level, including: homicide and sexual offences; commercial fraud; conspiracy; drug importation and supply; excise and revenue offences; and health and safety. Members conduct high-profile trials both locally and nationally.
Professional discipline, business crime and regulatory: advice on regulation compliance; advocacy services in criminal prosecutions under the Health and Safety at Work Act 1974 and other legislation; inquests; licensing; trademark and copyright; rail and transport; corporate manslaughter; trading standards; food safety; environmental prosecutions; and DEFRA prosecutions. Deans Court has a specialist knowledge of law and procedure in Tribunals, particularly the Medical Practitioners Tribunal. Members present cases for various regulatory bodies (including the GMC) while defending practitioners for the medical defence organisations; Deans Court has recently been appointed to the Medical Defence Union and Medical Protection Society Panels. Work before other disciplinary bodies includes the Nursing and Midwifery Council and NHS Foundation Trusts.
Main Contacts
| Department | Name | Email | Telephone |
| --- | --- | --- | --- |
| Senior clerk | Matthew Gibbons | | |
| Members of Chambers | GRIME QC, Stephen (1970) (QC 1987) | | |
| Members of Chambers | HORLOCK QC, Tim (1981) (QC 1997) | | |
| Members of Chambers | DENNEY QC, Stuart (1982) (QC 2008) | | |
| Members of Chambers | GROCOTT QC, Susan (1986) (QC 2008) | | |
| Members of Chambers | O'ROURKE QC, Mary (1981) (QC 2009) | | |
| Members of Chambers | CROSS QC, Jane (1982) (QC 2010) | | |
| Members of Chambers | POWER QC, Lewis (1990) (QC 2011) | | |
| Members of Chambers | HAYTON QC, Michael (1993) (QC 2013) | | |
| Members of Chambers | CHEETHAM QC, Julia (1990) (QC 2015) | | |
| Members of Chambers | ATHERTON, Peter (1975) | | |
| Members of Chambers | ECCLES, David (1976) | | |
| Members of Chambers | RYDER, Timothy (1977) | | |
| Members of Chambers | FEWTRELL, Nicholas (1977) | | |
| Members of Chambers | TRIPPIER, Ruth (1978) | | |
| Members of Chambers | DAVIES, Hugh (1982) | | |
| Members of Chambers | TROTMAN, Timothy (1983) | | |
| Members of Chambers | DAVIES, Russell (1983) | | |
| Members of Chambers | CAMPBELL, Glenn (1985) | | |
| Members of Chambers | HUMPHRIES, Paul (1986) | | |
| Members of Chambers | BRODY, Karen (1986) | | |
| Members of Chambers | HUDSON, Christopher (1987) | | |
| Members of Chambers | HOBSON, Heather (1987) | | |
| Members of Chambers | SMITH, Peter (1988) | | |
| Members of Chambers | GRIMSHAW, Nicholas (1988) | | |
| Members of Chambers | SINGH HAYER, Bansa (1988) | | |
| Members of Chambers | RANKIN, Ciaran (1988) | | |
| Members of Chambers | GRACE, Jonathan (1989) | | |
| Members of Chambers | KITCHING, Robin (1989) | | |
| Members of Chambers | SMITH, Michael (1989) | | |
| Members of Chambers | BLAKEY, Michael (1989) | | |
| Members of Chambers | IRONFIELD, Janet (1992) | | |
| Members of Chambers | EDGE, Timothy (1992) | | |
| Members of Chambers | LIVESEY, Fraser (1992) | | |
| Members of Chambers | JUDGE, Lisa (1993) | | |
| Members of Chambers | HORGAN, Peter (1993) | | |
| Members of Chambers | SCOTT BELL, Rosalind (1993) | | |
| Members of Chambers | CLEGG, Sebastian (1994) | | |
| Members of Chambers | ROTHERY, Peter (1994) | | |
| | AKERMAN, Kate (1994) | | |
| Members of Chambers | BLAND, Carolyn (1995) | | |
| | SIMKIN, Iain (1995) | | |
| Members of Chambers | BOYLE, David (1996) | | |
| Members of Chambers | McCANN, Simon (1996) | | |
| Members of Chambers | HIGGINS, Paul (1996) | | |
| Members of Chambers | DAWAR, Archna (1996) | | |
| Members of Chambers | DUDLEY-JONES, Elizabeth (1997) | | |
| Members of Chambers | CARTWRIGHT, Sophie (1998) | | |
| Members of Chambers | WHITEHALL, Richard (1998) | | |
| Members of Chambers | PAUL, Daniel (1998) | | |
| Members of Chambers | WATKINSON, Sasha (1998) | | |
| Members of Chambers | MOODY, Joanna (1998) | | |
| Members of Chambers | HICKS, Pascale (1999) | | |
| Members of Chambers | OLSON, Ross (1999) | | |
| Members of Chambers | BOOTH, Sarah J (1999) | | |
| Members of Chambers | HAYTON, Virginia (1999) | | |
| Members of Chambers | MORTON, Elizabeth (1999) | | |
| Members of Chambers | DEAS, Susan (1999) | | |
| Members of Chambers | HART, Joseph (2000) | | |
| Members of Chambers | EMSLEY-SMITH, Rosalind (2001) | | |
| Members of Chambers | SINGH, Anthony (2001) | | |
| Members of Chambers | McMASTER, Robert (2001) | | |
| Members of Chambers | EARNSHAW, Zoe (2001) | | |
| Members of Chambers | POOLE, Alex (2002) | | |
| Members of Chambers | HEYWORTH, Victoria (2003) | | |
| Members of Chambers | TYLER, William (2003) | | |
| Members of Chambers | TAYLOR, Alex (2003) | | |
| Members of Chambers | GREGG, Rebecca (2003) | | |
| Members of Chambers | BENTLEY, Anna (2004) | | |
| Members of Chambers | COOPER, Doug (2004) | | |
| Members of Chambers | BRADLEY, Mark (2004) | | |
| Members of Chambers | LALLY, Jonathan (2005) | | |
| Members of Chambers | BROWN, Michelle (2005) | | |
| Members of Chambers | THOMAS, Arron (2005) | | |
| Members of Chambers | HARRISON, Victoria (2006) | | |
| Members of Chambers | HOGG, James (2006) | | |
| Members of Chambers | WILKINSON, Helen (2007) | | |
| Members of Chambers | GREENWOOD, Rachel (2008) | | |
| Members of Chambers | JONES, Michael (2008) | | |
| Members of Chambers | KHANUM, Nilufa (2009) | | |
| Members of Chambers | DURRANI, Junaid (2009) | | |
| Members of Chambers | KING, Jonathan (2010) | | |
| Members of Chambers | PATERSON, James (2010) | | |
| Members of Chambers | PRICE, Emily (2012) | | |
| Members of Chambers | GLOVER, Daniel (2013) | | |
| Members of Chambers | POOLE. Gareth (2014) | | |
| Members of Chambers | GILMORE, Patrick (2014) | | |
| Members of Chambers | TIGHE, Harriet (2014) | | |
| Members of Chambers | POULTER, Zara (2015) | | |
| Members of Chambers | BEAUMONT, Prudence (2016) | | |
| Members of Chambers | ATHIS, Claire (2016) | | |
| Members of Chambers | FRANCIS, Adrian (2018) | | |
Top Tier Set Rankings
Set Rankings