Maya Lester > Chambers of Mark Howard QC and Helen Davies QC > London, England > Lawyer Profile
Chambers of Mark Howard QC and Helen Davies QC
Offices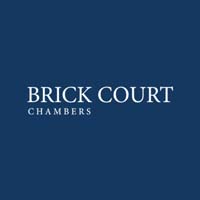 Chambers of Mark Howard QC and Helen Davies QC
Brick Court Chambers
7-8 ESSEX STREET
LONDON
WC2R 3LD
England
Maya Lester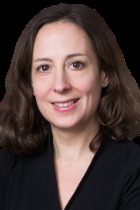 020 7379 3550
Work Department
Brick Court Chambers
Position
Maya Lester QC is recommended as a leading silk by the legal directories in six practice areas: Administrative & Public Law, Competition & European Law, Civil Liberties & Human Rights, Public International Law and Sanctions. She is ranked in the 'Chambers 100 UK Bar' list of the top 100 barristers, and in Who's Who as one of the world's leading competition and trade and customs lawyers and as a 'Thought Leader' for Brexit 2018. Her most recent cases include Wightman (the ECJ case on the revocability of Brexit), acting for JP Morgan in the LIBOR investigation, and for the MOL Group in its European Arrest Warrant EU litigation & international arbitrations. She is a member of the Bars of England & Ireland.
Maya has a particular expertise in the law relating to economic sanctions. As the directories put it, she is "Queen of the Sanctions Bar without a doubt" and "owns the world of sanctions". She founded and co-writes europeansanctions.com, the leading resource on sanctions & export control, with nearly 7000 followers worldwide. She represents and advises hundreds of companies and individuals before the European and English courts (including on the new UK Sanctions Act, the EU Blocking Regulation, sanctions clauses and investigations) and has acted in most of the leading cases, including Kadi, VTB, Tay Za, Central Bank of Iran, NITC and IRISL. In 2018 Maya was named Practitioner of the Year in the World Export Controls Review Awards.
Maya's leading cases include Kadi(II) v Council & Commission (the leading case on the relationship between UN Security Council resolution s & EU law), R (Bancoult) v Secretary of State (the Chagos Islands judicial reviews in the UK and ECHR), Enron v EWS (the first very follow-on competition damages trial in the UK, and several subsequent follow-on damages actions including National Grid), R v Goldshield (prosecuting cartels as conspiracy to defraud), Walker v Innospec (equality in civil partners' pensions) the Shambo judicial review (on bovine TB), and the Rahmatullah litigation. She has appeared in numerous judicial reviews of regulatory decisions (eg Cityhook, UniChem), competition appeals (including on LIBOR, Pay TV, horseracing, dairy, and construction recruitment), directors' disqualification cases, ICSID & UNCITRAL arbitrations and appears several times a year in the European Court of Justice.
Maya was a founder of the Human Rights Lawyers Association and undertakes regular pro bono and public interest work. There is a strong US and international element to her practice; she spent three years as a Visiting Scholar & Master of Studies in Law at Yale and Columbia Law Schools. She is a regular speaker for the American Society for International Law, Chatham House, Justice, Public Law Project, Hart, ALBA, the ABA Antitrust Spring Meeting, BIICL, International Bar Association, Bar European Group and World ECR.
Lawyer Rankings
London Bar > Public international law
Within: Leading Silks
-

Maya Lester QC
–
Brick Court Chambers
'
A divine forensic advocate with unparalleled knowledge of her legal area.
'
London Bar > EU Law
Within: Leading Silks
-

Maya Lester QC
–
Brick Court Chambers
'
Her knowledge of EU law is unsurpassed.
'
Brick Court Chambers 'has a wide array of excellent silks and juniors' involved in many of the agenda-setting EU law cases before the UK and the European courts. In the High Court, Lord David Anderson  of  Ipswich  KBE QC represented the landlords in Canary Wharf Group v European Medicines Agency; the latter institution, which was relocated to Amsterdam from London in March 2019 due to Brexit, argued that its lease was frustrated under English law as it no longer had the power under EU law to pay the rent. Marie Demetriou QC represented Ioan Micula in the Supreme Court in Micula and others v Romania: two brothers won an investment treaty award against the Romanian government, which the European Commission instructed the Romanians to refuse to honour, alleging that payment of the award would constitute state aid – Gerard Rothschild and Emily MacKenzie having represented the Romanian government at various junctures. In the European courts, Maya Lester QC represented the victorious claimants in Wightman – a case considering whether it is permissible for the UK to withdraw its Article 50 notice – while Jemima Stratford QC represented MSD Animal Health in a challenge to a decision of the European Medicines Authority to release its veterinary clinical trial data. Martin Chamberlain QC has been appointed to the Queen's Bench Division.
London Bar > Competition
Within: Leading Silks
-

Maya Lester QC
–
Brick Court Chambers
'
An excellent team leader and motivator.
'
London Bar > Civil liberties and human rights (including actions against the police)
Within: Leading Silks
-

Maya Lester QC
–
Brick Court Chambers
'
An excellent barrister, who is undoubtedly the leading barrister in the difficult and developing area of sanctions.
'
Brick Court Chambers is an 'excellent set with strength in depth' with many of its members involved in high-profile and often complex civil liberties and human rights claims. Maya Lester QC has a specialism in sanction law and also undertakes considerable public interest litigation work surrounding civil liberties. Paul Bowen QC is currently leading the independent inquiry into the death of Welsh politician Carl Sargeant and is instructed in an Article 2 right to life matter in the High Court. David Anderson QC remains a preeminent barrister in this area, having been the former Independent Reviewer of Terrorism Legislation between 2011 and 2017. Martin Chamberlain QC (soon to join the High Court) acted for the Equality and Human Rights Commission in KO (Nigeria) v Home Secretary which challenged a deportation order on the grounds that it would breach the Article 8 rights of the deportee's British child; he also appeared in the Supreme Court for the police pertaining to the use of closed material in applications for warrants in Haralambous v Chief Constable of Hertfordshire .
London Bar > Administrative and public law (including local government)
Within: Leading Silks
-

Maya Lester QC
–
Brick Court Chambers
'
A divinely forensic advocate.
'
Lawyer Rankings
Top Tier Firm Rankings
Firm Rankings